What are Soft Palate Disorders?
Soft palate disorders in dogs involve abnormalities in the soft tissues in the back of the mouth which have occurred in the developmental and gestational processes. These abnormalities can include the length and thickness of various parts of the soft palate which can affect the relationship between the hard and soft palate in your dog's mouth. These abnormalities and their associated effect on the relationship of the hard and soft palates can cause some physical problems with your animal companion. Some of these problems are correctable while others are not and the possibility of death or the need for euthanasia exists.
The roof of the canine mouth consists of a hard palate and a soft palate. The hard palate is the bony tissue located in the anterior or front part of the roof of the mouth, while the soft palate is soft tissue located behind the hard palate in the back part of the mouth. Disorders of the soft palate involve those resulting from genetic or inherited abnormalities of this soft tissue.
Book First Walk Free!
Symptoms of Soft Palate Disorders in Dogs
There are some symptoms that you will notice about your dog that will alert you to the need for medical assistance. Some of these symptoms will be immediately noticeable while others may take a bit longer to present, depending on the age of the animal. When they do present, however, it is vital to get medical assessment of the situation so that whatever treatment is deemed appropriate can be initiated. These are the most obvious and commonly observed symptoms:
Noisy breathing, especially when inhaling
Retching or gagging in some dogs, especially when swallowing
Cyanosis (blue tongue and gums) secondary to decreased levels of oxygen
Occasional collapse especially after over activity, excitement or excessive heat and humidity
Difficulty suckling, drinking or licking
Difficulty vocalizing
Resistance of panting and the subsequent regulation of the temperature
Types
The soft palate disorders are genetic or inherited and can occur at birth as well as in the earlier stages of development periods that occur after birth. They can be characteristic of the dog breed, (note the differences in the shape of the head, muzzle and throat of English Bulldogs, French Bulldogs, Boxers, Boston Terriers, Pekingese, Chinese Pugs, Lhasa Apsos, Shih Tzus and Bull Mastiffs). The following list of types of disorders that have been found in dogs:
Brachycephalic syndrome (a combination of anomalies that can include elongated soft palate, stenotic nares and everted laryngeal saccules)
Congenital oronasal fistulas (cleft palate and cleft lip)
Occlusal anomalies (these include abnormal lengths of upper jaw and lower jaw) Ankyloglossia, a tongue anomaly sometimes referred to as tongue tie
Macroglossia, or large tongue
Microglossia, a tongue anomaly that presents with underdeveloped tongue tissue that can make nursing difficult as well as difficulty with swallowing
Epitheliogenesis imperfecta, relates to skin structure
Tight-lip syndrome of Chinese Shar-Peis, small or missing lower lip portion
Brachycephalic syndrome, includes a combination of elongated soft palate, stenotic nares and everted laryngeal saccules
Causes of Soft Palate Disorders in Dogs
Soft palate disorders in dogs are generally congenital (present at birth) or inherited (defect passed from parents in DNA). The disorders are caused by anomalies or abnormalities which have a physical effect on basic vital functions.
Shape of the head, muzzle and throat
Brachycephalic (structural defects that will change how the dog breathes, eats and drinks)
Throat and breathing passages are often smaller than normal or are flattened by the shape of the head and muzzle
May have narrowed windpipes
May experience collapse of the larynx (cartilages that open and close the upper airway)
May have paralysis of the laryngeal cartilages that prevent the opening and closing of the airway
Elongated soft palate, the soft palate is longer with the tip extending into the airway and can interfere with air movement into the animal's lungs
Stenotic nares, abnormal or misshapened nostrils which can narrow or even collapse inwardly when the dog inhales
Everted laryngeal saccules, this is tissue in the airway, located just in front of the vocal cords that, due to the defect, gets sucked into the windpipe to cause at least partial obstruction to the air flow
Brachycephalic syndrome is a combination of elongated soft palate, stenotic nares and everted laryngeal saccules that can cause narrowing of the windpipe, collapsing of the larynx or paralysis of laryngeal cartilages
Diagnosis of Soft Palate Disorders in Dogs
Diagnosis of soft palate disorders in dogs can take several forms. Once the defect or symptoms have been noted, your veterinarian will need to do a physical examination. The discovery of defects could come as a result of a normal, routine evaluation or as a result of an episode of respiratory distress. The examination by your veterinarian may require some anesthesia in order to be performed adequately. Before this is attempted, your veterinary caregiver will likely do some blood work and get a chest x-ray to detect possible respiratory issues before general anesthesia is administered.
CT scan of the head and throat area will reveal any soft tissue defects and this will give a better idea of what will be found upon anesthetized examination. Knowing the possible defects in advance will allow decisions to be made prior to anesthesia as to what surgical options should be exercised while the dog is under anesthesia. This will reduce additional administrations of anesthesia which will put the dog at risk for further respiratory issues.
Treatment of Soft Palate Disorders in Dogs
The treatments for soft palate disorders of dogs varies depending on the type of defect causing the disorder as well as the degree to which it affects the dog's ability to function normally. Some treatment options may seem more extreme than others but these recommendations are made based on the animal's overall ability to function within a normal environment.
Surgical intervention is dependent upon the size and location of the cleft defect. Those animals having extensive soft palate involvement generally have a poor prognosis even after surgery. Before surgical intervention is attempted, ethical questions should be addressed as well as sterilization or exclusion from the breeding stock be decided. If you are a breeder or have plans to breed your dog, prevention of reproducing defects in your dog's offspring should be a high priority.
Occlusal anomalies will most likely require orthodontic or endodontic procedures to correct. Endodontic procedures involve treatment of dental pulp, like a root canal for humans. Prognathia will require orthodontic repair or procedures or appliances.
For tongue anomalies there exists a variety of surgical repairs to the soft tissue available that are dependent upon the size and location of the defect. In the case of microglossia (bird tongue), there exists a poor prognosis even when supportive dietary steps are taken. Euthanasia could be a more viable treatment. In the case of tight-lip syndrome of Chinese Shar-Peis, surgical repair involving creating mucosal flaps is available.
Recovery of Soft Palate Disorders in Dogs
In any of these cases, decisions to euthanize may be needed if the dog survives its early post-birth developmental stages. Some conditions will likely result in the early death of the dog regardless of medical or surgical intervention. Your veterinarian will evaluate your dog thoroughly and will provide you with solid and ethical treatment options. There may be significant changes in your lifestyle and home environment that will be needed to accommodate your pet's physical limitations. Recommendations for treatment options including euthanasia will come as a result of consideration and discussion about the extreme management and quality of life for your pet given the extent and type of soft palate disorder involved.
In the event that your pet is diagnosed with any soft palate disorder and if the dog survives beyond infancy, it is vital that steps be taken to render the dog sterile so that the risk of reproducing the defect in its offspring is eliminated.
Soft Palate Disorders Questions and Advice from Veterinary Professionals
Bella
German Shorthaired Pointer
6 Months
0 found helpful
Has Symptoms
Sometimes chocking when eating.
I have a 6 months old GSP who was sneezing since the day we got her with small pieces of food coming out in the mucus. She also has allergies to grass or weeds.
She had a rhinoscopy done a month ago and the specialist told us that she has no soft palate, at all, and that she'd never seen anything like this before. She advised us that there is not much that can be done.
She grows, eats and plays like any puppy her age without getting out of breath.
Please advise if there is anything that can be done. Thank you
7 months later, how's your pup?
Add a comment to Bella's experience
Was this experience helpful?
Charlotte
French Bulldog
2 Years
0 found helpful
Hi , my pup had her soft palate surgery done at 1 year of age , she seems to have worsened when going for walks and being a bit more noisy then expected. Can the palate grow back or worsen?
She also has a heart murmur which obviously comes into factor but has had an echocardiogram.
Add a comment to Charlotte's experience
Was this experience helpful?
Frodo
Yorkshire Terrier
6 Years
0 found helpful
Will X-rays pick up a soft palate disorder. Our vet has ruled out collapsing trachea but my little boy still gags and wretches often. He has that typical "goose" honk. He has suffered from this all his life but we have noticed it is progressively worsened.
Add a comment to Frodo's experience
Was this experience helpful?
Lilly
Cavalier King Charles Spaniel
10 Years
0 found helpful
We have a cavalier King Charles spaniel and she is 10 years old and she was having trouble breathing after she falls asleep and then wakes up and runs in a circle trying to breathe, then she stops and stretches her neck up in the air to catch her breath. we took her to the vet and they say she has a soft pallet issue and it is moving around and blocks her airway. it is enlarged. they gave us an anti-inflammatory, but it is not working. I guess we are headed in the direction of surgery. any suggestions of alternatives to surgery due to her age?
Add a comment to Lilly's experience
Was this experience helpful?
Diesel
English Bulldog
2 Years
0 found helpful
Diesel is 2 years old at a few months old we were told his palate was border line needing intervention, as he's got older we've noticed no improvement in fitness, but we are wondering will more frequent walks help, we keep them to about 20 minutes he becomes out of breath towards the last 5 minutes and his breathing become extensively loud (as though he is struggling), will walking help (if so how frequent?) or does he need intervention?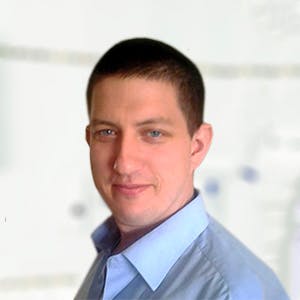 3320
Recommendations
If Diesel is having difficulties breathing after a twenty minute walk I would recommend popping into your Veterinarian for an examination of the palate as well as a general examination of the respiratory tract to determine if any intervention is needed or not; without examining Diesel myself I cannot recommend any particular exercise regimen. Regards Dr Callum Turner DVM
Add a comment to Diesel's experience
Was this experience helpful?
Chips
Border Collie
11 Years
2 found helpful
Has Symptoms
wheezing, gagging, weight loss, appetite loss
Loud breaths, even without exercise. Forced expiration. Recently a little off his food (although still eating).

Is it possible for an old dogs soft palate to collapse over time? Are there surgical interventions? Is a surgical intervention likely to resolve his problem?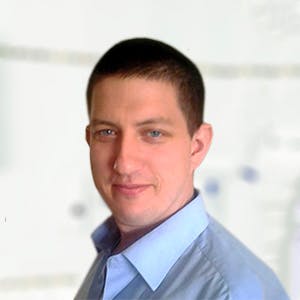 3320
Recommendations
There are a few conditions which may cause this level of respiratory distress including infections, soft palate disorders, laryngeal paralysis, heart failure, pleural effusion etc… It would be best to have Chips examined by his Veterinarian to determine a course of treatment. Regards Dr Callum Turner DVM
Add a comment to Chips's experience
Was this experience helpful?
Baby
Brussels griffon
6 Weeks
1 found helpful
Has Symptoms
Snorting, milk comes out of nose
I have been told that my puppy may have a palate issue but she seems fine other than a snort here and there or when she nurses sometimes the milk comes up through her nose- we are scared to have her checked and they may give us bad news. If she's eating, playing, and growing fast what are her chances she could have a life threatening issue.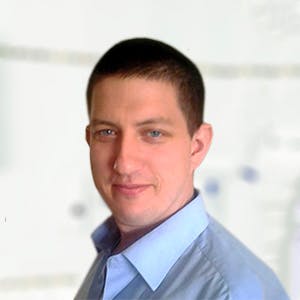 3320
Recommendations
Milk leaking from the nose is a reliable indicator of a palate defect which should be managed appropriately with tube feeding to prevent against aspiration pneumonia and other complications. This isn't something that will go away and will only get worse when transitioned across to solid food; you can try to open the mouth fully and shine a light to the back of the throat, you may be able to visualise the defect. Regards Dr Callum Turner DVM www.acvs.org/small-animal/cleft-palate www.veterinarydentistry.net/blog/wp-content/uploads/2014/02/cleft_palate_dog-04625.jpg http://vetmed.illinois.edu/wp-content/uploads/2017/07/pc-kling-palate-fix.jpg
Add a comment to Baby's experience
Was this experience helpful?
Willow
French Bulldog
9 Weeks
1 found helpful
Medication Used
Clindamycin Hydrochloride
I just got this pup. She had labored breathing like a wheezing sound. Vet said soft palate defect 1/2" to 3/4" that hers was in a V shape rather than a U. My question is. Is this a congenital defect that can be passed on to her pups if I bred her or is this typical French Bulldog issue?? He said she can aspirate again. But only looked inside her throat not under gen. Anastethia.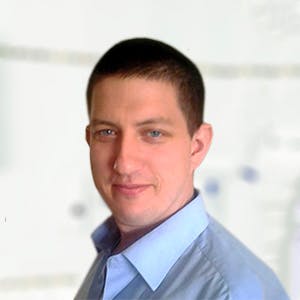 3320
Recommendations
Soft palate defects are congenital and any affected dogs and their parents should not be bred; tube feeding should be performed if there is a risk of aspiration of food into the lungs. Severe cleft palates affecting the hard palate are easy to see without anaesthesia but soft palate disorders may require anaesthesia in a non-compliant dog. Regards Dr Callum Turner DVM www.acvs.org/small-animal/cleft-palate
Add a comment to Willow's experience
Was this experience helpful?
Esmae
Yorkshire Terrier
3 Years
0 found helpful
I just got this little dog from an older woman who has been in and out of the hospital because she couldn't care for her any longer.I got home and checked her over and noticed some black in her mouth. I thought at first glance it was her tongue,however it wasn't. The hard palate I believe has for some reason pushed so far forward she has no teeth on the top front of her mouth. I have no clue what it is or what caused it. But the hard palate sticks out past where her teeth should be.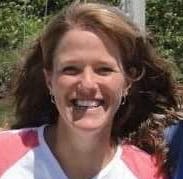 1611
Recommendations
Thank you for your email. Without seeing Esmae, I can't comment on what might be happening with her mouth, but it would be a good idea to have her seen by a veterinarian regardless, as she is new to you, and get a good examination. Your veterinarian will be able to look at her mouth and give you a better idea as to what might be going on, and if it is anything to worry about. I hope that everything goes well for Esmae.
Add a comment to Esmae's experience
Was this experience helpful?
Missy
Chihuahua
13 Years
0 found helpful
Has Symptoms
Noisy breathing, gags, wheezes
Medication Used
Melatonin. No med for Cushings yet
13 year old chihuahua. Just dx with Cushings, and has not started treatment. Taking melatonin 1.5 mg BID. Has all signs of soft palette issues. Gagging, wheezing, nasal discharge (clear) at times, with noisy breathing. No white count elevation. Dr suggested a sedated airway exam. Dog has classic Signs of Cushings. Unsure if I want to put her through traditional treatment with medicine for the Cushings, and am researching natural products. Wondering your thoughts on ways to help with soft palette disorder without another expensive diagnostic test, when there have been so many tests and labs already.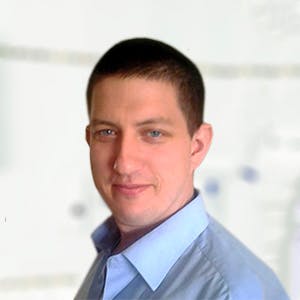 3320
Recommendations
There are alternative treatments available for Cushing's, but I am not so familiar with them and there is little reputable scientific studies on these treatments; if you are looking into an alternative you should speak with a practitioner of alternative medicine (not Homeopathy) for guidance. For the soft palate disorder, further examination would be useful to determine the specific cause for the symptoms you're seeing; once there is a diagnosis, treatments can be sought. Regards Dr Callum Turner DVM
Add a comment to Missy's experience
Was this experience helpful?
Bailey
Cavachon
3 Years
0 found helpful
i have a three year old cavachon who has been diagnosed with a soft palate disorder. the first episode of difficulty breathing happened when she was under stress being washed and started to wheeze and snorting like noises , two days ago whilst out walking the same thing happened .she was very distressed. on taking her to the vet i was told she had a soft palate disorder. given steroids and anti biotic to ensure no underlying condition. she was weighed and was 9.6 kg advised to loose weight until she is 8 kg. I am worried this gets worse . how do I manage this and would you recommend surgery /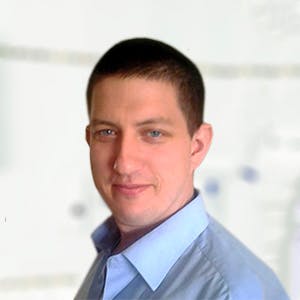 3320
Recommendations
Some dogs respond well to losing some weight, whilst others do require surgical correction; the severity and frequency of breathing difficulties may increase over time so it is important to determine the specific soft palate issue and whether surgery is required. The weight loss should help, but surgery is generally recommended for a long term solution; all cases vary in severity, it may also be worth having another opinion by another Veterinarian in your area. Regards Dr Callum Turner DVM
Add a comment to Bailey's experience
Was this experience helpful?
Rudi
Whippet x staffie
18 Months
0 found helpful
My whopper x Staffie she's 18 months has developed a cough when he is very excited or whilst swimming. When he runs he sounds like a horse with broken wind. A hoarse hack as his front feet hit the ground. Otherwise no symptoms. Vet examination under anaesthetic shows 'meaty'palate. No loss of appetite, condition, or problem with exercise.
Thank you Stella Fuller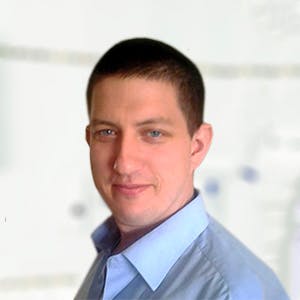 3320
Recommendations
Soft palate disorders are not uncommon in Staffordshire Terriers and crosses; a thickening in the soft palate is a part of brachycephalic obstructive airway syndrome. Whilst the thickening of the soft palate isn't slowing him down, surgery may be an option (if viable) for helping to reduce cough during physical exertion. Regards Dr Callum Turner DVM
Add a comment to Rudi's experience
Was this experience helpful?
Chandra
Pittbull mix
13 Years
0 found helpful
Has Symptoms
Sneezy swollen nasal mouth, gums, facial bone diff
Had abscess. 6 weeks on antibiotics 3 weeks prior to 6 teeth extracted. 5 weeks today. Took out both premolars. Little drainage I was told as is tissue /bone was/ is spongy . Swelling around eyes went down couple days after surgery. With in. 1 week swelling is back around eyes throat (lymph nodes) had green discharge. From eyes until Flagyl. Sneezing. Difficulty breathing, is hungry licks at soft food. Docent want to eat... Much of anything. Throat swollen. Occasional panting / fever or pain. Open mouth breathing, (snoring sound) , kinda hangs had with mouth open. Very swollen. Nasal. Mouth. Bone around eyes. Vet said never seen anything. Like it. Increase BUN and Creatiny levels red blood count 5.14. White. Cell 6,900.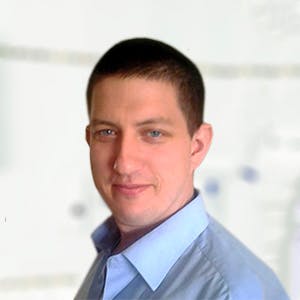 3320
Recommendations
Dental abscess in dogs can be difficult to treat and may result in a loss of appetite due to pain whilst eating; it may be worth mixing wet food with some water to make it syringeable (works better with a smooth wet food as opposed to a chunky one) so Chandra is at least getting some nutrition. Aggressive antibiotic therapy and surgery (debridement of abscess etc…) may be required depending on the severity; it may be a case of having another Veterinarian examine Chandra to give their opinion on the course of treatment. Regards Dr Callum Turner DVM
Add a comment to Chandra's experience
Was this experience helpful?