Spider Envenomation in Dogs
Spider Envenomation in Dogs
Veterinary reviewed by: Michele K.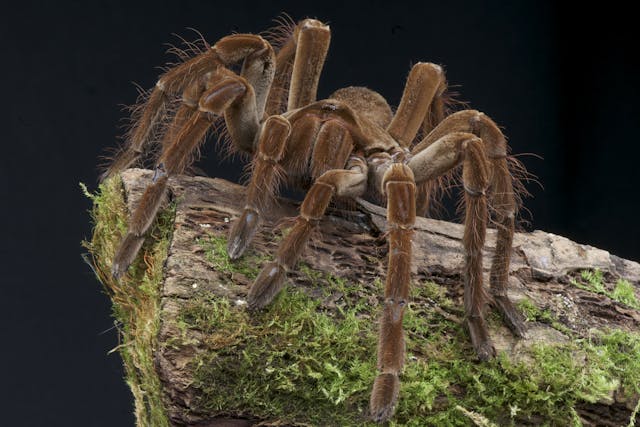 Veterinary reviewed by: Michele K.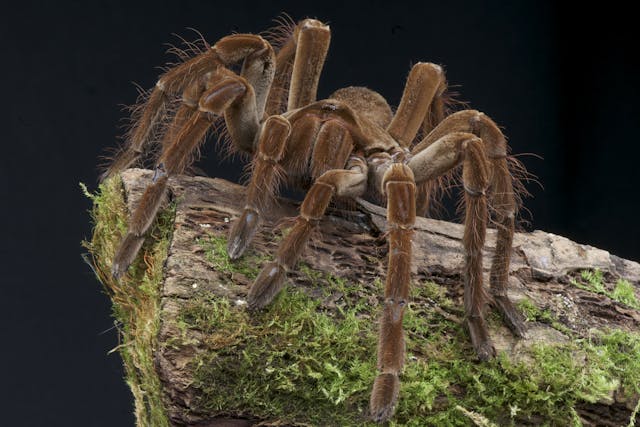 What is Spider Envenomation?
Most of the spiders in the United States do not have severely painful bites, and only a few of the spiders in the United States are venomous to the point of the dog requiring serious medical attention and possible hospitalization. Usually when a spider bite occurs, the spider doesn't stay around and it is hard to identify whether that is the problem the dog is having.
Even though many of the spiders are relatively harmless or may only require a small amount of medical attention, there are a few venomous ones. These include spiders from the widow group, and the most common spider from this group is black widow spider. Another venomous spider comes from a brown spider group called the brown recluse spider. Tarantulas are known to be relatively harmless to humans even though their bite is quite painful; however, dogs are more susceptible to tarantula venom than humans and immediate medical attention is required. Black widows, brown recluse, and tarantula bites can be very serious if they are not treated in a timely manner or at all. All three of these spiders can cause death if the dog is not taken to the veterinarian and properly treated.
Spider envenomation  in dogs occurs when a spider, possessing toxic venom, inflicts a bite upon a dog. The toxin from the venom causes severe inflammation that requires immediate medical attention.
Spider Envenomation Average Cost
From 38 quotes ranging from $300 - $5,000
Symptoms of Spider Envenomation in Dogs
When a dog becomes a victim of a venomous spider, the signs will vary, depending on the dog. Signs include:
Trouble breathing
Arrhythmia
Pain at the site of the bite
Muscle stiffness
Paralysis
Abdominal stiffness
Abdominal tenderness
Anxiety
Restlessness
Rapid and shallow breathing
Muscle cramps
Lesion at the site of the bite
Red ring around the bite area
Fever
Vomiting 
Seizures
Joint pain
Types
It may be difficult to witness the actual spider bite, and oftentimes the type of spider that has bitten the dog may be unknown. Types of spiders that are venomous to dogs include:
Brown recluse
Black widow
Red widow
Brown widow
Wolf spider
Brazilian wandering spider
Yellow sac spider
Top
Causes of Spider Envenomation in Dogs
The cause of spider envenomation in dogs is the injection of toxic venom into a dog by biting. There are many species of spiders, and the different species have a different level of toxin in the venom. The spider bite is toxic because:
The fangs penetrate the skin and inject venom from the holes in the fangs
The venom is projected through ducts inside the fangs, which lead to the venom glands
Neurotoxin enters the dog's bloodstream and can lead to the harmful symptoms, including paralysis and sometimes death
Top
Diagnosis of Spider Envenomation in Dogs
If your dog is showing any signs of a spider bite, it is important to take him to the veterinarian immediately. The veterinarian will ask you questions pertaining to the spider bite, such as if you witnessed the spider around the dog. More than likely the signs will occur after the bite, and unfortunately it is common to not see the spider that bit the dog. The veterinarian will perform tests and then rely on the dog's clinical signs to make the diagnosis.
The veterinarian may perform a biochemistry profile (to check organ function), blood work, test for electrolytes, and urinalysis. While these tests do take time to come back and possibly show any toxic effects, the veterinarian must go ahead and treat the dog according to the signs, including the site and area around the bite.
Top
Treatment of Spider Envenomation in Dogs
To treat a spider bite, the methods may vary depending on the type of spider that bit your dog. For example, if a brown recluse spider bit the dog there will be other methods of treatment since the spider is highly venomous. 
The treatment for your dog's spider bite will depend on the severity, how the dog is reacting to the bite, and the type of spider.
Cleansing
The first thing the veterinarian will do is thoroughly cleanse the affected area around the bite.
Pain Medication
Pain medication will be given. Corticosteroids can also protect against further impact upon the system. Muscle relaxants or morphine may be given to help with the pain.
Antibiotics
In order to prevent a serious infection, especially in cases of brown recluse spider bites, antibiotics may be given. Anti-venom may be given for bites from black widows. Also, tetanus antitoxin is often given especially if the dog has never had a tetanus shot.
Oxygen Therapy
Oxygen therapy may be given to help the dog breathe in cases of severe spider bites.
Fluids
Along with the above methods of treatment, the veterinarian may administer fluids to the dog through an IV. This will help keep the dog hydrated, and along with the oxygen therapy, will help keep his blood pressure down.
Antivenin
The type of spider that has bitten your dog will determine if there is an antivenin to help treat the spider bite, for example, there is an antivenin for black widow spider bites.
Top
Worried about the cost of Spiders Poisoning treatment?
Pet Insurance covers the cost of many common pet health conditions. Prepare for the unexpected by getting a quote from top pet insurance providers.
Recovery of Spider Envenomation in Dogs
In terms of recovery and management for spider bite envenomation, it depends on the type of spider that inflicted a bite upon your dog. It also depends on the severity of his condition. If the dog was able to get to a veterinarian after the bite within a timely manner, prognosis is good. Once your dog comes home after treatment, it is important to keep checking the site of the bite for any changes in to alert the veterinarian if new signs or behavioral changes occur. The veterinarian will give instructions on how to properly care for your dog after treatment, and may request a follow-up appointment to check on his healing.
Top
Spider Envenomation Average Cost
From 38 quotes ranging from $300 - $5,000
Top
Spider Envenomation Questions and Advice from Veterinary Professionals
Pit Bull
Eleven Years
2 found helpful
2 found helpful
Good afternoon, Yesterday I spent the afternoon at my moms house in the backyard. My dog Nala was hanging around I noticed her eating grass a few times but caught her before she ate a lot of it (this is not abnormal for her) this morning when we woke up she had thrown up multiple times and one side of her face was very swollen under her eye and lips. Throughout the day she has continued vomiting and hasn't had an appetite. I'm not sure what could have made her so sick. Could this be a spider or snake bite? I don't see any abnormal spot on her other than a few areas of redness on her mouth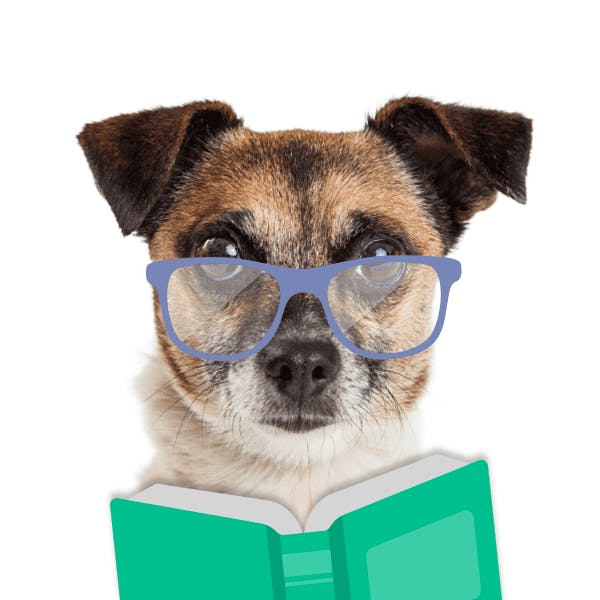 Dr. Linda S. MVB MRCVS
2 Recommendations
Thank you for your question. Her symptoms of facial swelling and vomiting are a concern. Possibilities would include a bite or sting, allergic reaction, abscess etc. It is important she is checked over by a vet and she likely needs some medicine, which may include anti-inflammatories and antibiotics.
Oct. 25, 2020
Was this experience helpful?
Pitbull Lab mix
One Year
0 found helpful
0 found helpful
My dog has red eyes and looks like a spider bite on her neck area. Keeps scratching her face. I brushed through her hair but am worried the spider bight might kill her is there anything I can do to help since vets are closed. I'm in Mexico ciudad Juarez.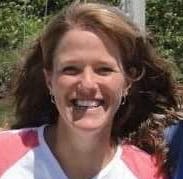 Dr. Michele K. DVM
0 Recommendations
Thank you for your question. I hope that she is okay. If she is still having problems, It would be best to have your pet seen by a veterinarian, as they can examine them, see what might be going on, and get treatment for them.
Oct. 14, 2020
Was this experience helpful?
Spider Envenomation Average Cost
From 38 quotes ranging from $300 - $5,000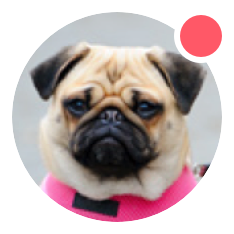 Need pet insurance?