What are Whipworms?
Like many parasitic worms, whipworms are acquired through the fecal-oral route. A dog who consumes or licks something contaminated with whipworm eggs may contract the infection. Whipworms begin as eggs which hatch upon contacting the commensal bacteria in the small intestine. Once there, the larvae burrow into the villi of the intestine, which are protruding structures that aid in nutrient absorption. The dog's immune system reacts to this by releasing inflammatory factors that aid in attacking the worms. A side affect of this inflammation is the flattening of these villi, which can reduce the dog's ability to absorb nutrients.
As the larvae mature, they move further down the digestive tract into the large intestine, where they thread themselves into the mucous lining and feed on the various secretions. Although the worms do not feed on blood, their action and associated inflammation can cause bleeding. If your dog has lost weight, seems weak or lethargic, and has passed bloody, soft stools, they may be infected with whipworms. While many light cases of whipworms may persist for months or years without any symptoms, another illness that draws the attention of the immune system elsewhere may allow an outbreak to occur. Schedule a veterinarian visit if you suspect your dog may have whipworms.
The parasitic worm Trichuris vulpis, commonly called whipworm, is a gastrointestinal parasite affecting both dogs and humans, so named because the thin anterior and thick posterior resemble a whip. The larvae burrow into the villi in the small intestine and develop before moving to the large intestine as adults, where they attach themselves in the mucosa and feed on cellular secretions.
Book First Walk Free!
Symptoms of Whipworms in Dogs
Weight loss
Increased appetite
Soft and/or bloody stools
Swollen abdomen
Abdominal tenderness and pain
Periodic vomiting
Causes of Whipworms in Dogs
Eating feces of animal infected with Trichuris Vulpis
Licking or eating material that had contacted infected feces
Drinking or playing in water contaminated with whipworm eggs
Diagnosis of Whipworms in Dogs
If you notice a change in your dog's weight or eating habits not explained by a change in diet or exercise, monitor the animal's gastrointestinal health, and see a veterinarian if your dog has begun to pass loose, bloody stools or is behaving lethargically, as these may indicate a parasitic infection.
A veterinarian will likely request a stool sample to diagnose whipworms. By mixing a sample with water and centrifuging it, the eggs may be separated and viewed under a microscope. The large, double-ended eggs do not float as readily as those of other parasitic infections like hookworms, and are present in smaller numbers.
If the secondary symptoms of whipworms are severe, such as inflammation of the gut, the veterinarian may order an ultrasound as a "first look" at the problem. Ultrasound is an easy way to image the body, and can be done painlessly in even a small office. The vet will apply a small amount of conductive gel to the abdomen of your dog, and move the imaging wand around. Images of the intestines will appear on the screen and can show inflammation and dilation. If these symptoms do not improve with treatment of the whipworms, more detailed imaging may be required, such as MRI or CT scans. These may need to be done in a larger animal hospital, as local veterinarians usually cannot accommodate such large machines.
Treatment of Whipworms in Dogs
The treatment for whipworms is an anti-parasitic agent, usually taken orally in pill form. Fenbendazole, milbemycin, and oxantel are often the first choice for treatment. As with antibiotics, the full course of treatment should be taken even as symptoms begin to improve. This ensures complete eradication of the disease.
If the inflammation and irritation of the digestive tract persists in spite of treatment, anti-inflammatory drugs may be prescribed to control swelling and restore absorption capability to the small intestine. Additional supportive actions may be necessary if your dog is severely weakened or anemic. These often include IV fluids and iron supplements.
Recovery of Whipworms in Dogs
In the vast majority of cases, symptoms are not overly severe, and recovery is swift. Improvement can be seen in as little as a week, and full recovery in about 4. Unlike many parasite eggs, whipworm eggs are highly susceptible to desiccation (drying out) and thus dying rather than going dormant. Maintaining a clean, dry living space and supervising your dog's outdoor play dramatically reduces the chance of re-infection. Hookworms are transmissible to humans and other dogs, so make sure to clean contaminated areas wearing gloves and using 10% bleach solution, which will kill the parasites. Keep your dog away from children and other dogs while it is recovering from whipworms.
Whipworms Questions and Advice from Veterinary Professionals
Luna
Lab mix
2 Years
0 found helpful
My dog is being treated for whipworm. She finished her 2nd round of panacur suspension May 3rd, and supposed to have 3rd round 3 months later. A couple weeks ago she stared showing symptoms again. The vets put her on metronidazole, which cleared up the blood, but she still has very watery stool and she her appetite was decreased. They had us stop the metronidazole and give a bland diet of boiled chicken and rice. She ate a meal of that last night and this morning, but tonight she won't eat anything, but trying to eat grass all afternoon. Her bowel movements are still watery. I feel like I should give her the 3rd round of panacur even though she isn't due. Any advice? I will try taking her to the vet tomorrow, but so far they have been trying to solve it over the phone.
Add a comment to Luna's experience
Was this experience helpful?
Miffy
Labrador Retriever
2 Months
0 found helpful
My dog is only 2.5 months old. For last few days, she has a bloated stomach. My vet gave her vaccination and suggested that she has immense gas and given medication of Hepamarz OA,which she was having previously Rantac MPS, Lasix. On that night, I saw a little pouch like sac in her lower abdomen, rushed to vet and was given a lasix injection. Her CBC report showed hemoglobin level to be 6.2, low RBC, MCH 16.9 pg, MCHC 27.3g/dL. Her LFT report shows low albumin of 2 g/dL, ALP 267 U/L.Her diet was changed to rice with chicken. Today, her stool report suggests presence of eggs of Trichuris vulpis.Is the low albumin level and low haemoglobin due to this worm infection. What is to be done? PLz suggest
Add a comment to Miffy's experience
Was this experience helpful?
Brain
Corgi mix
1 Year
1 found helpful
My dog has been diagnosed with having whipworm by my vet. Can I get whipworms from him? My Vet said not to let him lick me or sleep with me. Hes never been locked in a Kennel and it breaks my heart to see him in there.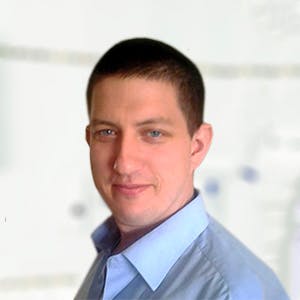 3320
Recommendations
Transmission of whipworms from dogs to humans to possible but is very rare and is usually not a problem, but this shouldn't mean you should be allowing Brian to lick your face etc… whilst he is receiving treatment (he may have been licking something else just beforehand). It is best to keep some distance during treatment, but think more about the long term; plus make sure that you have Brian on a monthly anthelmintic to prevent parasites in the future. Regards Dr Callum Turner DVM
Add a comment to Brain's experience
Was this experience helpful?
Harley
American Bulldog
5 Years
1 found helpful
My dog has/had Hookworms & Whipworms and was treated for 3 days with medication from the vet. Her stool started to become somewhat normal but has recently turned back into diarrhea. Does it sound like she may need treatment again?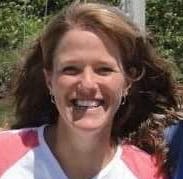 1611
Recommendations
Thank you for your email. She might need to be treated again, yes, if there were eggs that survived in her intestines and they are now adults. It would be best to have a stool sample rechecked to see is there are signs of the parasites again, and repeat the treatment if necessary.
I think my dog might have whipworm she is a pup and only just got worming from the vets. However this morning she was doing a poo and I notice she had something hanging from her bottom and I had to help her by pulling it out I didn't seem to get it all. Then it happened again. It looked like fettuccine pasta and I asked my son if he had fed her anything and he said no. Could this be whipworm and if so what should I do. Would it be the worming pill the vet gave her? They were given a week ago
Add a comment to Harley's experience
Was this experience helpful?
Elsa
Boxer
2 Years
0 found helpful
My dog spit out most of her first dosage for whip worms will it still be okay or do i need to get more medication. This is my first time experiencing this and the vet is out for the next two days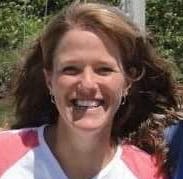 1611
Recommendations
Thank you for your email. If Elsa spit most of the medication out, you should get another dosage, yes - the medication doesn't work unless she eats it. If she is stable, not having any diarrhea or vomiting and eating well, you should be fine to wait until Monday to get more medication. Your veterinarian may be able to help you administer the dosage of medication so that she gets the treatment. If she is not stable, is vomiting, having diarrhea, or is lethargic or not eating, she should be seen earlier than Monday to make sure that she is okay.
Add a comment to Elsa's experience
Was this experience helpful?
Lux
border collie terrier mix
1.5
1 found helpful
Hi there! I adopted my dog and at the time, she had a soft stool. They gave me some perscribed low fat food meant for diarrhea. Then they called three days later to inform me one of the dogs in the shelter tested positive for whipworms and if my dog still showed signs, I should take her in to get treated. However, her stools are completely normal with no signs of having them. I have migrated her over to mostly normal food with a small amount of the special food. She isn't acting like she has anything wrong with her, either, and is pooping on a very regular schedule. Should I still put her on some worm medication just in case? Thank you!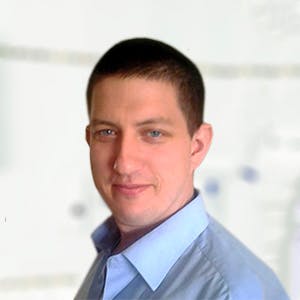 3320
Recommendations
As a responsible dog owner you should be giving Lux an anthelmintic as part of your prevention program along with a topical spot on treatment for fleas and ticks; also whipworms don't always shed eggs so may come up with a false negative on a faecal floatation test. Regards Dr Callum Turner DVM
Add a comment to Lux's experience
Was this experience helpful?
Jasmine
Vizsla
13 Years
0 found helpful
My dog woke up 2 weeks ago and couldn't walk very well. Her head was tilted to one side and her back legs were going out from under her. She wasn't eating very well and she was falling alot when she tried to walk. She has improved some but she still has to be carried outside to go to the bathroom and her head it still tilted with some falling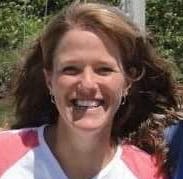 1611
Recommendations
Thank you for your email. Older dogs can sometimes be affected by neurologic diseases, and some of them are treatable - it would be best to have Jasmine examined by a veterinarian, as they can assess her neurologic function and determine what might be going on, and recommend any treatment that may be appropriate. I hope that you are able to get a treatment for her.
Add a comment to Jasmine's experience
Was this experience helpful?
Boone
Golden Retreiver
1 Year
0 found helpful
How long does it take to notice a difference in dogs weight after taking medication for whipworms? My golden retriever is on his 2nd round of medication but is still so skinny. I'm just concerned and wanted to make sure there wasn't anything else I needed to be doing to help him gain some weight back.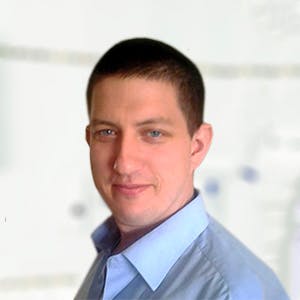 3320
Recommendations
Once a dog has expelled the worms, it will take a few weeks for the body to start showing signs of improvement; if there were worms you should take a stool sample to your Veterinarian for an examination which will also check for protozoan parasites as well. Make sure that Boon has a complete dog food diet which is appropriate for his breed, age and activity level. Regards Dr Callum Turner DVM
Add a comment to Boone's experience
Was this experience helpful?
Bounce
Cocker Spaniel
4 years
0 found helpful
My dog was having soft stools after changing his food during a busy, but stressful for him. Changed it slowly like always. Then noticed he loss some weight nothing to worry. Went and bought one of his old food started reintroducing stools started becoming more firm. Left on my trip 14 days, come back he lost 2lbs and his stools soft again. Tested for parasites - non. He's happy and bouncy and has never vomited, been lethargic eats well and drinks normal no mucus. Got his weight up about 1lb. On stress diet food and I feed twice in am and pm 1 cup each this past week. Feed to gain weight and firm up his stools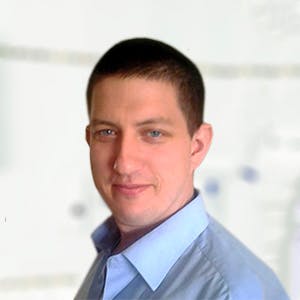 3320
Recommendations
Stress is very powerful and can cause a loss of weight among other symptoms; the change in food may not have been suitable for him so keep him on his old diet for the time being. Once things calm down you can change the food again or stick with the current diet; compare the ingredients between to two foods to look for differences in ingredients. If the weight loss occurs again you should visit your Veterinarian for an examination. Regards Dr Callum Turner DVM
Add a comment to Bounce's experience
Was this experience helpful?
Belle
Chihuahua
7 Years
0 found helpful
My dog has been treated for whipworm and took the last dose about 2 days ago. I was wondering if having mucous in the stool a few days later is normal? It's no where as near as much as it was, but still has a little bit, is it just cleaning out the rest of it or should I take her back to the vet?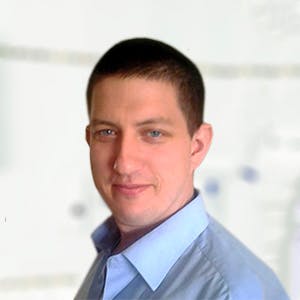 3320
Recommendations
Belle may still have some gastrointestinal irritation from the worms which may be causing some mucus in the stool; I would give it a few days to see if it improves. Also it is good practice to check the stool for worms at two week intervals for a month or so to ensure that all worms are gone since whipworms do not always shed eggs. Regards Dr Callum Turner DV
They told me my dog had whip worms swollen all gave me was pain with inflammation and muscle relaxer and spetrum.. I need help
Add a comment to Belle's experience
Was this experience helpful?
Boss
Boxer
2 Years
0 found helpful
Is frequent defecating a less common symptom? Our dog has been experiencing frequent defecating, soft stool, dehydration (before we started treatment), increased appetite, and weight loss...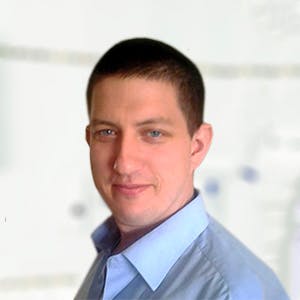 3320
Recommendations
Frequent defecation may be seen with parasites and infections but the other symptoms are commonly noted first. Treatment with an effective anthelmintic should be done on a regular schedule along with flea treatment; I would treat for worms but if the issue continues visit your Veterinarian. Regards Dr Callum Turner DVM
If my dog has whipworm can I contract it from him?
Add a comment to Boss's experience
Was this experience helpful?
Baxter
Malti-Poo
12 1/2 years
-1 found helpful
Has Symptoms
only eats four times per week
Our MaltiPoo is almost 13. He is somewhat dehydrated and has a little bit of anemia. Our vet called yesterday to give me this news and it is a shot in the dark, that he may have whipworm. Unfortunately, Baxter is not eating regularly, maybe four days per week and the other three days he just won't eat ( but has not lost any weight ). He throws up at least two times per week...white foamy liquid. Does not have diarrhea. I just don't think that he has whipworm. Should we have them do a ultrasound of his tummy to see if there is something else going on ?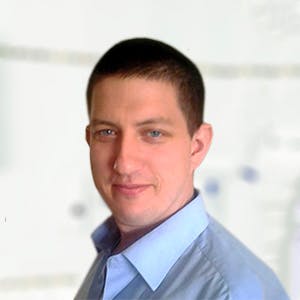 3320
Recommendations
Whilst you may have doubts with Baxter having whipworm, regular anthelmintic treatment is important to keep possible worm infections at bay; treating Baxter for whipworms wouldn't be harmful and may be curative if the cause is whipworm. The vomiting of white foam is consistent with him not eating as this occurs when the stomach is empty. If you have concerns about other possible causes, your Veterinarian (at your request) could perform x-ray or ultrasound to check for any anomalies (I would go for x-ray first). Regards Dr Callum Turner DVM
Thank you Dr. Callum for your insight. We will have Baxter get a x-ray tomorrow. Then we will go from there. Baxter is eating as of Sunday and playing. So he is feeling so much better. No weight loss, even though he only eats 4 days a week. His poop is normal...no mucus, blood etc. And we look for eggs but nothing we can see. ( and his fecal testing was normal at our vet's office ) Thank you again for your help.
Add a comment to Baxter's experience
Was this experience helpful?
Casper
Pomeranian
5
0 found helpful
How long does it take whipworms to cause death to occur in another dig it cimes in contact with. And are whipworms more common in states like Texas and least common in states like Indiana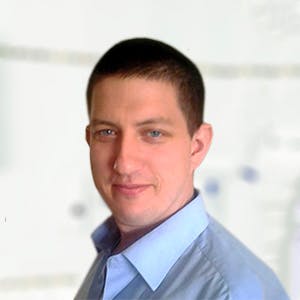 3320
Recommendations
Whipworms are a worldwide problem and their eggs are highly resistant in the environment and may remain viable for years waiting for a new host. Whipworms may not show symptoms in some dogs and may cause symptoms like diarrhoea (may be watery with blood), weight loss and lethargy in others; there is no set timeframe for an infection to cause death in a dog, but treatment can be difficult at times and would need to be repeated to kill any new adult worms. Regards Dr Callum Turner DVM
Add a comment to Casper's experience
Was this experience helpful?
Presley and Pris"Cilla"
Standard Poodle
13 Months
0 found helpful
I'm a paranoid wreck now lol. I have sibling standard poodles, turned 1 in April. My larger boy (80lb at time of neuter 8mo) has always loved eating wood, sticks, poop, and grass. I watch him closely but that doesn't mean much with these two. The last couple months I've noticed while they are both still very active, they have less appetites but do eat their kibble (neutromax large breed puppy). They also both have random bouts of diarrhea to which I give them raw pumpkin occasionally to help. And the male moreso than female, terrible gas. My male, however, came down with a severe ear infection while I was out of town last month. Took him to a new vet (as we are travelling with husbands job), got ear meds/drops, used for 14 days, infection gone. But, at his appt he was 73lb, which shocked me bc he has grown so much more that I truly expected him to be close to 100lb since the 8mo 80lb visit. He has also had 3 very random and spread apart bouts of mucous-y, grassy, stool with what appears to be blood but bright in color and very watery over the period of 2 months. I haven't noticed blood in my females stool but she also has the other symptoms. I am worried mostly due to them lapsing since Jan. on their Interceptor plus due to husband laid off, move to new job, etc. We are still playing catchup with our bills in a critical state and don't have money to experiment in diagnosing right now. I am consistently worried about heartworm and generally always spray them and use hw "resisted type" soaps and vinegar, as well as limited outside exposure to keep them as safe as I can until we get back on our feet. With that being said and feeling like a terrible mommy, do you have any advice for me? I'm pretty good with home care, treatments, etc. but came across hookworms today on net and am a worried mess since we take them to dog parks, walks, have small children, etc. We are in another new area and do not have a designated vet here either :-(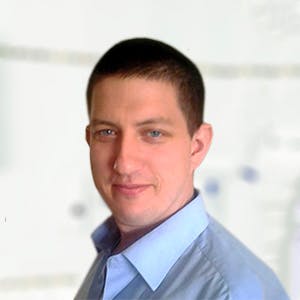 3320
Recommendations
I understand your concern, especially when you have a dog which likes to eat everything. If you are having some financial hardship, there are some Charity Clinics and other organisations which may be able to help to at least examine them and put your mind at rest, at a minimum to examine a faecal sample to see if there are any parasites. For now, medications from a pet shop (like praziquantel) would kick any worms from them; curbing their outdoor time and contact with other dogs will help, but they may still pick something up from smelling or licking anything. Regards Dr Callum Turner DVM
Add a comment to Presley and Pris"Cilla"'s experience
Was this experience helpful?
Bandit
Boston Terrier
3 Years
0 found helpful
Can my dog give my cat wipworm?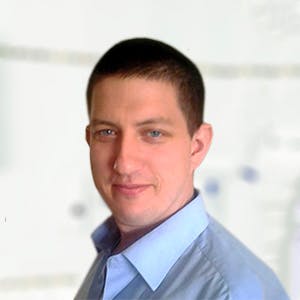 3320
Recommendations
Canine whipworms (Trichuris vulpis) have a direct lifecycle which means that they don't require an intermediate host. Trichuris vulpis infections in cats are rare, but not impossible. Treatment with Milbemycin, Fenbendazole or another Veterinarian prescribed anthelmintic. A floatation test will confirm the presence of bipolar eggs (lemon shaped) in the faeces, which should also be carried out after the course of treatment. Regards Dr Callum Turner DVM
Add a comment to Bandit's experience
Was this experience helpful?
Diesel
Golden Retriever
8 Months
1 found helpful
My dog seems to be dying even though hes been on the medicine for about 4 days is this bad or normal? He can barely stand up and wont eat anything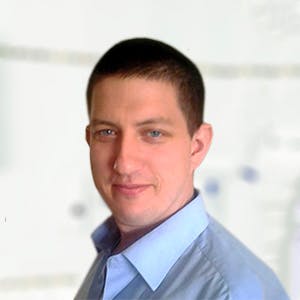 3320
Recommendations
Whipworm infections can cause lethargy, weight loss and anaemia. Whilst treating for whipworms it is possible that the infestation is high and that a large number of worms are present, in this case it is possible that the worms can cause a secondary condition called intestinal obstruction; if the intestine is obstructed it may cause pain and discomfort for Diesel. If you are not seeing any improvement in Diesel's condition, I would advise visiting your Veterinarian for a check of his abdomen for an obstruction. Regards Dr Callum Turner DVM
Add a comment to Diesel 's experience
Was this experience helpful?