In any disaster, it's up to people to take care of pets. That's what's happening in the in the Southeastern United States in the aftermath of Hurricane Florence.
With floodwaters widespread and still rising – in the Carolinas and beyond — pets remain in danger and in need. Among those helping make a difference are the people of the Rescue Bank, a part of the nonprofit and longtime Wag! partner, GreaterGood.org.
Donations help deliver food and crates for hurricane pet rescues
Before Florence made landfall late last week, Wag! offered a $10,000 matching donation to GreaterGood.org. And your response was amazing — bringing in an additional $40,000. That's right, all told, your contributions and ours added up to $50,000 for the Rescue Bank.
Where did your money go?
The State Animal Rescue Teams (SART) in North and South Carolina needed crates to help transport pets out of the path of the storm. The Rescue Bank says that the early donations enabled them to stage food and supplies in critical areas before the storm hit. The donations allowed the Rescue Bank to:

Immediately deploy a truck with 48 crates and pet food on hand to an emergency management office in Effingham, South Carolina

Purchase an additional 750 crates and rush them to North Carolina SART

Send an additional three truckloads of food, which arrived in the Carolinas before the storm hit
Disaster relief continues in Florence aftermath
Thirty-six people have lost their lives as a result of Hurricane Florence. Our hats are off to those on the ground who are responding to the emergency — to minimize any additional loss of life. And we salute the Rescue Bank, animal response teams, pet rescue organizations, and volunteers who are working long hours to take care of the many helpless pets who found themselves in the storm's path.
To learn more about GreaterGood.org's efforts in the Carolinas and elsewhere, check out the GreaterGood.org website. And if you're fortunate enough to have a safe and dry pet in your family, you may want to give them a big hug. Maybe even an extra treat.
Top and above images courtesy of Michelle Lombas
Courtesy of Charleston Animal Society
Courtesy of Charleston Animal Society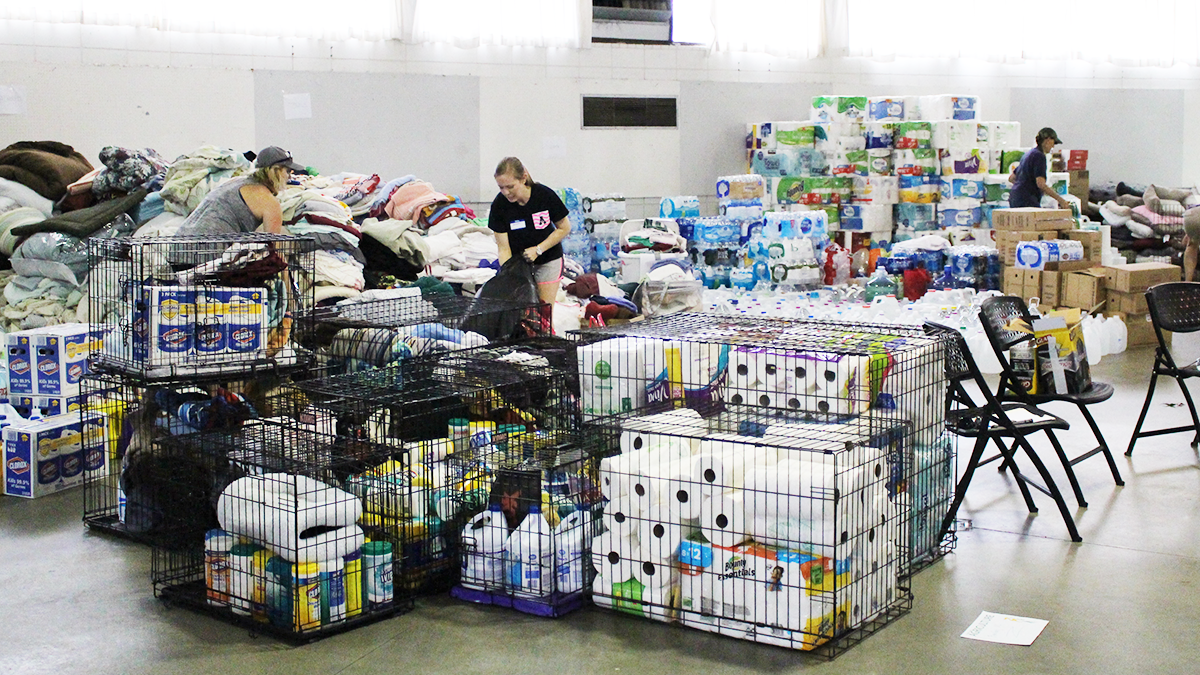 Courtesy of SPCA of Wake County