What are Natural Ringworm Remedies?
Despite the misleading name, ringworm actually refers to a fungal infection in the hair fibers and epidermis of a dog's skin, rather than the presence of a parasitic worm. There are a number of natural remedies that can be used to treat ringworm, all of which have the aim to prevent the spread of infection through elimination. Natural remedies are frequently used to combat dogs ringworm, especially at the early stages of the infection. Whilst the dog may need to be taken to the vet for diagnosis, natural remedies can be administered at home by the dog owner.
Book First Walk Free!
Natural Ringworm Remedies Procedure in Dogs
Three of the most popular and effective natural remedies for treating ringworm are anti-fungal pet shampoo, apple cider vinegar, and tea tree oil. No preparatory steps are required, except an initial visit to the vet to have the ringworm diagnosed.
An anti-fungal pet shampoo will help fight and eliminate the infection. To use:
Wash your dog with an anti-fungal pet shampoo in the bath
Do this every other day until the infection has gone
Apple cider vinegar will relieve the itching and soreness of the infected area. To use:
Make a 50/50 solution of apple cider vinegar and water
Put the solution in a spray type bottle
Spray the infected area with the solution two to three times a day, as needed
Tea tree oil is said to have curative properties and will also aid with discomfort in the affected area. To use:
Dilute the tea tree essential oil with water, aiming for a percentage of 1%
Using cotton wool, apply the solution generously to the infected area
Repeat this process twice a day, for one week
Efficacy of Natural Ringworm Remedies in Dogs
Many dog owners have reported significant success with the remedies above in preventing the spread and eradication of ringworm. The anti-fungal shampoo is particularly effective in stopping the spread of infection as the whole dog is washed with the solution.
There are alternative treatment options to combat ringworm. A vet may prescribe medicated shampoo and an ointment containing miconazole to kill the fungus. If the case is severe, they may also prescribe an oral medication to work in conjunction with any topical treatments. This alternative treatment option is usually effective in eliminating the ringworm, often with quicker results than natural remedies.
Natural Ringworm Remedies Recovery in Dogs
The dog will not be adversely affected by the natural treatment options so will not require recovery time. An owner may start to see improvements in the infected area after a week of treatment. Improvements should be steady over the next month, and within a month or two the dog could be fully healed. The dog may need to be taken to the vet's if the condition worsens, but if the infected area clears up, no follow-up appointment will be necessary. The owner should continue to keep the dog well groomed and cleaned to diminish the chances of the dog contracting ringworm again.
Cost of Natural Ringworm Remedies in Dogs
The cost of natural remedies to treat ringworm is low. Anti-fungal pet shampoo can be bought for between $10-$25. Apple cider vinegar can be bought for around $5. A 10ml vial of tea tree oil can be purchased for as little as $5. The only other cost will be for the initial diagnosis at the vet's, which on average costs between $45-$55. The price could vary if you have a dog with a number of infected areas or if you needed to return to the vet for further appointments because the infection had worsened. But, overall natural remedies are an extremely cost effective treatment method.
To use the alternative treatment method offered at the vets will cost considerably more. The initial diagnosis will cost between $45-$55. Topical creams and ointments could cost anywhere between $20 -$100. If medicated shampoo is also required, this could add anywhere between $10-$35 to the total cost. Whilst the medication from the vets is more expensive, it is more effective, with ringworm usually being completely eliminated within one to three weeks.
Dog Natural Ringworm Remedies Considerations
The benefits of the natural treatment route are that they are safe and pose no harm to your dog. So there are no short term or long term implications associated with the natural treatment options. Medical treatment from the vet runs the risk of containing chemicals that a dog may be allergic to. Plus, excessive use of medication on a dog may be harmful in the long term. The only risks associated with the natural treatment options are that they will not eliminate the dog's ringworm as swiftly. Plus, there is the possibility the natural treatments do not clear up the ringworm in its entirety.
Natural Ringworm Remedies Prevention in Dogs
Ringworm is extremely difficult to prevent, as it is contagious. There are currently no reliable vaccines to prevent ringworm. There are certain steps that can be taken to prevent infection, though. Firstly, being aware of the dogs surroundings. Grooming facilities, kennels, dog shows and vets are all locations where there is a greater risk of infection. To the best of your ability, make sure the facilities are clean, including instruments being disinfected between animals. Keeping the dog's environment clean is the most effective preventative measure an owner can take.
Rodents also play a part in spreading infections such as ringworm. If a dog has access to rodents in their immediate environment, it would be sensible to take necessary measures to eliminate the pests. This can be a very effective preventative measure, plus, reduces the risk of owners contracting anything from rodents in their house and garden.
Owners can also prevent the spread of ringworm by monitoring their pets. If an owner sees excessive dandruff, sore patches, and an unusual amount of itching by the dog, then the owner may catch the infection at a primary stage. Treating ringworm early on will diminish progression and the chances of it spreading to other pets or humans in the house.
If an owner knows other pets have ringworm, then they must quarantine their own dog. If the neighbors dog has ringworm, then distance between them must be ensured at all times. Keeping the dog separate from other infected animals is an effective preventative measure.
Natural Ringworm Remedies Questions and Advice from Veterinary Professionals
Max
Weimaraner
3 Years
0 found helpful
I think my dog may have ring worm. I noticed he's been chewing his paws a lot and now it looks blistered, swollen and his nose I noticed today is a perfect circle. I am going to try the home treatments I read above. But I have other pets. I have a 12 yr poodle, I just got a husky puppy 2 weeks ago and I have 5 cats.
Should I be worried? And 2 kids.His paw he has always chewed on to the point where he cries and limps and sometimes can't get up so I give him a dog asprin. I don't notice a ring on his paw
Only on his nose. His paw just looks blistered and a little pusie. What can I do for his nose and his paw?
Yes people and kids can get ringworm. When I used to rescue cats, my other cats didn't get it. But I fed the cats and kept them in one room and I treated them with vinegar. There is fungus spray and it will be faster. (I live in Egypt and we don't need to go to doctor to get things like that). It is a fungus, apple cider vinegar works and keep pets with ringworm away from other pets. If you or your children get it , you can also treat with vinegar or ask doctor or pharmacist for fungus cream. I would also drink it to balance body.
Tea tree oil is not toxic to dogs! Vets even recomend it, but it should be diluted, same as for people! Aspirin is not toxic to dogs either! Where are you getting your info?!
Also. Aspirin is not good to give dogs. Please don't put tea tree oil on a dog for ringworm either. Toxic to dogs.
Yes! Be worried! Seperate that animal from all the others and people! It is Very contagious! I'm dealing with ringworm now. Both my dogs got it from a stray kitten. Been battling it for a month now! Very hard to get rid of!
Add a comment to Max's experience
Was this experience helpful?
Lightning
Shephard mix
1 Year
0 found helpful
My fur baby's hair falls out in 3 spots on his side and 1 spot on his neck. After about a week it comes back and grows in thick as before. He doesn't seem to itch because I never see him scratching. It seems like it just disappears over night and grows back a few days.. It's the strangest thing I've ever seen. At first I thought it was hot spots but it's always the same spots. It's happened 3 times in the year I have had him. He is vaccinated and healthy. Any ideas on what this is??
Add a comment to Lightning's experience
Was this experience helpful?
Bodhi
Standard Schnauzer
2 Years
1 found helpful
My dog Bodhi and I both contracted ringworm from some kittens that I rescued off the streets. I found a 100% natural solution that works for both humans and dogs in treating many different skin ailments, including ringworm. It's called Thyme Out. It only cost $16 a bottle and it's highly effective and efficient at treating and skin condition. It's truly a "miracle drug!" I highly recommend trying it out if you or your dog have any skin issues. I've previously used it on my other dog's skin allergies as well.
Add a comment to Bodhi's experience
Was this experience helpful?
Kobie
Cackapoo
9 Years
0 found helpful
What home remedies can I use to cure ring worm in my 9 year old Cackapoo. I went on vacation and as soon as I got back I like to bath him and saw some red patches but since he suffers from dry skin I thought it was that. I make sure he was all dry and when I was about to put his medicine, I notice something scary. It look as some ticks were under his skin and the areas were now dark red. I remembered flies hate peroxide so I soak all the infected areas with that and ran to the pharmacy looking for ketoconazole to find out I need a prescription. The pharmacist gave me something similar with less strength. I put to all areas and this morning I saw improvement. I called my vet so I could explained and see what else to do. Any suggestions? Thank you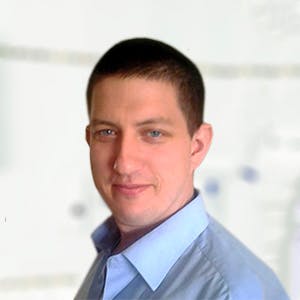 3320
Recommendations
It is best to bathe Kobie with a miconazole shampoo and then apply the cream supplied which has already shown some improvement; further treatment shouldn't be necessary if you use the shampoo and cream as instructed. Regards Dr Callum Turner DVM
Add a comment to Kobie's experience
Was this experience helpful?
Bentley
German Shepherd
11 Weeks
0 found helpful
My 11 week old German Shepard has a cluster of red circles that are white in the middle, like a rash all over his lower belly/pelvis area. He had just gotten two of his shots earlier today too and not only did I not see it but I don't believe the bets did either so I'm not sure if he had it earlier but now I'm concerned cause I found a huge tick or flea on him and I immediately bathed him in his treatment shampoo but it wasn't until after I was putting him to sleep I noticed he had a little rash. I'm not sure what to do or how it got there or what it is. I also have two other small dogs (Malteese) and they never seem to get ticks or flees but my German Shepard always does? He's happy, he's playful he hasnt been itching it or licking it but I'm just worried.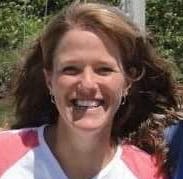 1611
Recommendations
There are many things that could cause that rash, and it may be a good idea to have him seen again by his veterinarian, since they may have missed that rash and he may need treatment. As far as flea and tick control, that are many good preventive medications available to control those problems, and Bentley may need to be on regular prevention.
Add a comment to Bentley's experience
Was this experience helpful?
Henry
Chihuahua
3 Months
0 found helpful
Has Symptoms
Bump on the vaccination area
Bald spot next to the vaccine spot
Bald spot has oily surface
My dog was vaccined with anti rabies this June 18, 2018, on June 20, I noticed a bump on the vaccination spot and next to it is a bald spot with an oily surface. What can I do to treat it?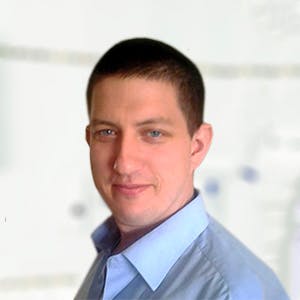 3320
Recommendations
A vaccine granuloma may form at the site of vaccination, these are usually self limiting (along with the hair loss) and resolve themselves after a few months; however other lumps may be due to seromas, abscess among others. Ideally you should return to your Veterinarian to identify the specific type of lump (to be on the safe side) and to determine if a course of treatment is required or not. Regards Dr Callum Turner DVM www.aaha.org/guidelines/canine_vaccination_guidelines/vaccine_adverse_reactions.aspx
Add a comment to Henry's experience
Was this experience helpful?
Daisy
Miniature Pinscher mix
2 Years
0 found helpful
This morning I noticed some red round patches on my dogs stomach. There's no hair loss at all and I haven't really seen her scratch it or bother it at all. There's also no hair loss or oozing, just three red flat patches. The outside is a darker red than the inside, like ringworm, but I also saw a picture of a dog with a similar rash who had fleas. The spots are only on her stomach. She didn't have the spots yesterday, and if she did then she didn't have all three she has now. Does this sound normal for ringworm?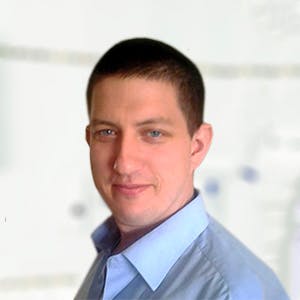 3320
Recommendations
Without seeing the spots I cannot say whether or not they are due to ringworm, flea bites or bites from other insects; from your description they sound more like bites to me but without examining Daisy I cannot say for certain. You should monitor the spots to see if more appear or if there is any change in the size or colour, if you have any concerns it would be best to have your Veterinarian take a look. Regards Dr Callum Turner DVM
Add a comment to Daisy's experience
Was this experience helpful?
Tiffany (Tiff)
Greyhound
4 Years
0 found helpful
Has Symptoms
Hair loss Ringworm Lessions
Tiff experienced loose stools and associated minor weight loss after her adoption. She was also diagnosed with stress related hair loss on her belly due to fungal infection. This was treated with Malaseb Medicated shampoo twice a week as required. Soon after, she experienced an undetermined infection resulting in loss of appetite & extreme temp of just over 40deg. She was given an antibiotic to which she responded but within a few days of completing the course she crashed - severe loss of red blood cells, finally arrested by cortisone injection. She went from 26K to about 22K. It was diagnosed as an allergic response to the antibiotic. She was put on a veterinary controlled diet until her weight stabilized, and she was changed to Black Hawk Adult Lamb Complete. (She now has 325g plus approx 200g Julius Dog Mince daily & Calm as a dietary supplement.) Her weight is approx 27.5K
She continues to experience hair loss and was diagnosed approx 12 months ago with ringworm (both fungal infection & Ringworm via skin scrape & microscopic examination). In retrospect, I believe she has had the ringworm since I got her or, very soon after. Theoretically the Malaseb should have controlled it. However...
All her bedding, soft toys, etc were sun soaked for several days, laundered with Canesten Laundry rinse & sun soaked for a further several days. Carpets throughout the house were dry shampooed with Bicarb Soda, left on for 24hrs, then later, with an antifungal powder, during which time we vacated the premises. All hard surfaces & non removable soft furnishings were sprayed with a diluted Canesten solution and left to air dry, including inside the car - also my personal laundry. We had about 3 weeks before the hair loss started again and the single ringworm increased in size - marginally.
Approx 7 months ago Tiff was diagnosed with Hypothyroidism. Her thyroid hormones at that point were too low to register. She was put onto Thyroxin 0.4MG twice daily to start and is now on 1 1/2 tablets twice daily with a review due mid May 2018.For a while her hair was regrown & looking good. Her weight remains stable, her coat gleams, but in the last 2 1/2 months she has started shedding guard hairs again but over her whole body, though the cover has remained good on her head, shoulders and back, her underbelly & both flanks look like well worn carpet and she was constantly licking so I had to resort to using her wire muzzle lined with polystyrene meat trays cut to fit as Elizabethan Collars do not work with greyhounds due to narrow neck & long snout! I wondered if this was due to my removing Calm from her diet for a period of about 4 weeks over Christmas - I do feel there has been an improvement since I put her back on it, but the ringworm lessions suddenly started to multiply. Over the period since initial diagnosis, I've tried various topical applications, each for several weeks but with no apparent success. (Canesten Cream, Tee Tree Oil, Olive Oil with Tea Tree). Her vet is not keen to resort to oral antifungals as he feels given her medical history it may be too harsh.
We live in a bush environment with possums, bush rats and more recently, mice in close proximity, I wonder if this is exacerbating the problems? Is there anything else we may be able to do to improve Tiff's skin conditions (and help restore my sanity)?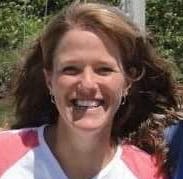 1611
Recommendations
There are many reasons that she may be experiencing these skin problems, and I'm not sure if her thyroid hormones have been checked again recently? If not, that would be a good place to start - thyroid hormones can have a dramatic effect on skin health. It might be a good idea to do that now, vs. waiting until May. She may also be experiencing some allergies, for which there are many effective medications available.
Add a comment to Tiffany (Tiff)'s experience
Was this experience helpful?
Maki
Catahoula mix
12 Years
0 found helpful
Has Symptoms
Hair loss, red spots, green pus
Almost 2 months now of back and forth. First was given cephalexin due to skin(Middle of back) and urinary issues. More started popping up
. Was given more cephalexin along with prednisone. Said it was a bacterial infection. Needed to stay of antibiotics for over a month. 2 and half weeks in more are coming with more pus. Trying different antibiotic, pred, and antifungal. Also attempting ringworm cream. Any thing else I should try in addition to? What kind of time frame would I start to see improvement?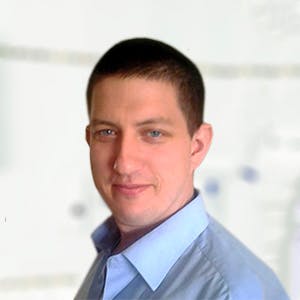 3320
Recommendations
If there has been no improvement up to this point, I would highly recommend that a sample is taken for culture and sensitivity to determine whether there is an infection (bacterial or fungal) and which medication it is susceptible to. There should be some improvement in symptoms after a week or so of any treatment, but it is not responsible for throw every treatment at the problem hoping something will work which is why I recommended culture and sensitivity testing. Regards Dr Callum Turner DVM
Add a comment to Maki's experience
Was this experience helpful?
Alfie
Labrador Retriever
3 Years
1 found helpful
I have a 3 year old lab, that suffers from ringworm. We have been treating him for over 2 years but the ringworm keeps coming. Oral treatment included itraconazole for a maximum period of 2 months on and off. Including weekly baths with Anti-fungal "Pet Hex" Anti-Bacteria shampoo and "Malaseb". Areas of infestation were all over the body. We all give an omega 3 based supplement. Inside environment is clean with bleach on a weekly basis.

He also has a pinkish circles around the eye and around the mouth.


I have tried multiple vets, however the ringworm infection keeps reducing and reappearing.

Appreciate any products that that I can use? Is Tree oil safe to use? I have read in some other articles that this may have side effects.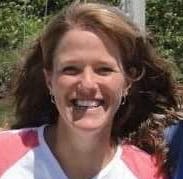 1611
Recommendations
Thank you for your email. For ringworm to be such a recurrent problem for Alfie, there has to be some underlying problem. Labs are prone to thyroid disease, and it might be a good idea to have a screening blood panel including a thyroid level to see what is going on other than his skin. I hope that you are able to figure out what is going on with him.
I read that tea tree oil is toxic to dogs even in tiny amounts. My dog licks herself I'm afraid she will swallow it. In the many article's I've read it could cause death... is this true? nowI don't know what to believe.
Thank you very much Dr Michele, appreciate your response. We did try to look at the underlying problem and determined the root cause to be atopic_dermatitis.

I am giving Alfie anti allergy medicines, and this has significantly improved his condition.

Now i have stopped the anti allergy tablets and put ALfie on a food diet (giving him sensitive skin dog food) to try to rule out food being the reason for allergy.

Appreciate if you can provide some insight into what I can do for atopic_dermatitis.

Regards,
Ajay.
Add a comment to Alfie's experience
Was this experience helpful?
Bella Betty Sophie
Bishone Frise
9 Years
0 found helpful
We have three Bishon's all females. The mother of the 3 started to bite her self and scratch around her back legs and thighs and tail so bad all the hail is gone. We started giving her iodine baths and putting a antibiotic cream on all the wounds it's starting to heal and her hair is finally starting to return. My question is our other two are now starting the same way and we can see them starting to lose hair in the same spots. What can I do now to prevent it from getting worse on the other two her daughters ?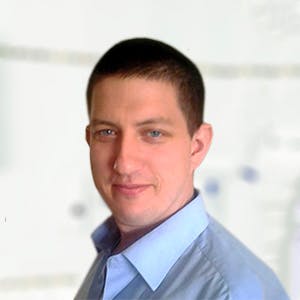 3320
Recommendations
If the cause is ringworm, you should give all your dogs regular baths with medicated shampoo as well as applying topical ointments; the bedding should be washed on a hot wash as well regularly until all symptoms have disappeared. It would be best to have your Veterinarian confirm and they may prescribe some medication for your girls. Regards Dr Callum Turner DVM
Add a comment to Bella Betty Sophie's experience
Was this experience helpful?
Darphie
Japanese Spitz
11 months
1 found helpful
I have an 11-month old japanese spitz. I suspected that she is suffering from ringwom infection. It started from its face down to its leg. I am using sulfur soap. Is it ok to bathe her every day?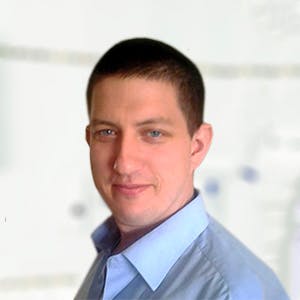 3320
Recommendations
Whilst there are different types of treatment for ringworm, I would recommend using a medicated shampoo from your local pet shop over sulphur soap; lime-sulphur dips are commonly used as well for treatment. Miconazole based shampoos are widely available, however for more severe cases systemic treatment may be required as well. There are different types of sulphur soap, some of which may contain some ingredients which may be dangerous for dogs so check the ingredients list if you are going to use it. Regards Dr Callum Turner DVM
Add a comment to Darphie's experience
Was this experience helpful?
Regi
Labrador Retriever
8 Months
0 found helpful
My dog has pink dots in body and rings in stomach legs and chest she is licking and chewing 8months old Labrador she is active but rings and itching is problem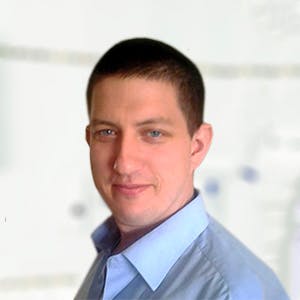 3320
Recommendations
Ringworm may be treated systemically, topically or may resolve itself; treatment with topical medications is normally recommended (with systemic treatment being given for chronic cases) especially if they are causing irritation and risks trauma from scratching. There are some at home natural treatments which may be used which are discussed on this page; a visit to your Veterinarian should be made just to check the severity and confirm the diagnosis. Environmental cleaning should be carried out with bleach to prevent reinfection. Regards Dr Callum Turner DVM
Add a comment to Regi's experience
Was this experience helpful?
Zoe and Julie
Beagle
6 Years
0 found helpful
Skin condition. I have two beagles. One has hair loss on ear (no redness) and the other a sore on her foot (some clear liquid and she dies lick it). Could they be related. Ill take them to there vet next week as well.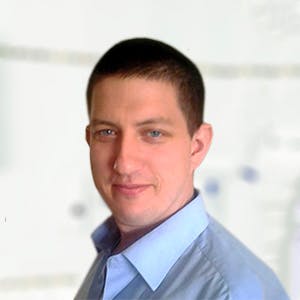 3320
Recommendations
They may be related, but possibly not; the licking of the foot may be due to excessive licking and may be treated with regular bathing and stopping them from licking it; hair loss on the ear may be caused by a few different causes, without examining the ear and the paw I cannot really tell you any useful information. Regards Dr Callum Turner DVM
Add a comment to Zoe and Julie's experience
Was this experience helpful?