What is Penile Amputation?
Penile amputation is a surgical procedure to remove the penis of a male dog. This can be done in first opinion practice by a skilled surgeon or at a referral center. Penile amputation renders a dog incapable of mating.
Penile tumors are rare and fortunately, penile amputation is rarely required. Additionally, conditions such as priapism or trauma to the penis may respond to prompt medical intervention, and therefore surgery is an option of last resort when damaged tissue is beyond salvage.
Book First Walk Free!
Penile Amputation Procedure in Dogs
The patient is given a full general anesthetic. The sheath and belly is clipped and aseptically prepared for surgery. The surgeon passes a urinary catheter into the urethra. This allows them to identify the urethra, which needs to be sutured in such a way as to be patent in the penile stump to allow the dog to urinate. (An alternative technique is to combine a penile amputation with a procedure, urethrostomy, which creates a stoma in the urethra behind the scrotum).
Depending on the level of the amputation, the sheath may need to be incised to expose the penis. A tourniquet may be applied if bleeding is anticipated to be excessive. The surgeon dissects circumferentially around the penis down to the level of the urethra. Pressure is applied with sterile swabs to reduce hemorrhage.
The soft tissue of the stump is sutured to the urethra. This creates a seal which reduces bleeding and it also ensures the dog has a patent urethra to urinate through.
The tourniquet is removed, the sheath sutured, and the patient woken from the anesthetic.
Efficacy of Penile Amputation in Dogs
This is a highly efficacious surgery which, although a salvage procedure, allows the dog to go on to lead a normal life. When surgery is performed because of cancer, the procedure can remove the tumor and, if done early enough, could prevent spread.
For conditions such as priapism or paramphisosis, prompt action to reduce the erection or replace the penis within the sheath can avert the need for radical surgery.
Penile Amputation Recovery in Dogs
Pain relief following surgery is essential. It's critical the dog doesn't lick or chew the surgical site, and must therefore wear a cone until healing is complete after approximately two weeks. A urinary catheter may be left in place for several days after the surgery, to ease the discomfort and to keep the urethra patent and reduce the risk of stricture formation, at a time when there is considerable soft tissue swelling.
Immediate complications include hemorrhage post-surgery or infection of the operation site. Longer term complications include scar tissue formation which could occlude the urethra and prevent urination.
If recovery is uneventful the dog should be able to function normally by the two-week point.
Cost of Penile Amputation in Dogs
The cost of penile amputation could range from $600 to $2,500. This will depend on whether the procedure was to remove traumatized tissue or as part of a wider surgery to remove bladder stones and perform a urethrostomy. A traumatized penis may require emergency surgery which then involves costs of out of hours services, where an average fee of $200 to $300 for a consultation is normal.
Dog Penile Amputation Considerations
Penile amputation may be the only realistic option for some dogs. If the penis is sufficiently damaged, the dog cannot urinate then emergency surgery is necessary. For those with a penile tumor there is a sense of urgency in order to reduce the risk of spread.
Once performed, penile amputation is permanent. Once the patient is recovered from surgery they can lead a normal life, however, there is a slight risk of a structure forming if scar tissue forms. This may necessitate revisional surgery. In extreme cases euthanasia may be necessary.
Penile Amputation Prevention in Dogs
Transmissible venereal tumors are spread via coitus. This growths can become large and cauliflower like, and there is a risk of secondary spread. Avoidance of coitus vastly reduces the risk of infection, and therefore desexing intact dogs is advisable.
Keeping the hair trimmed from around the sheath can reduce the probability of an erect penis getting trapped and strangulated.
Prompt diagnosis of the underlying cause of bloody urine can prevent bladder stones passing into the urethra and necessitating surgery of the penis to remove stones from the urethra.
Penile Amputation Questions and Advice from Veterinary Professionals
Oscar
Schit
3 Years
0 found helpful
Has Symptoms
Urinating Outside Litterbox
My dog got locked with my female and ended up pulling his penis out as well as the bone. The vet stiched him but the skin starts growing on top of the opening. I am told the only two permanent options are.

he urinates through an opening In drips and looks in pin due to which he recently suffered a UTI as well..I need to go for a permanent solution.

1. Urethrostomy
A major surgery and I have heard it might increase chances of getting various life threatening infections.

2. A Stent
A minor surgery, but the only fear once the stent is removed there are chances the skin migth heal back.

What option should I go for
Add a comment to Oscar's experience
Was this experience helpful?
Blue
Pit bull
2 Years
0 found helpful
My 2 year old Terrier couldn't urinate anything but small droplets. After being tossed around to vets who did not have tools to perform further tests to provide an answer, he was finally referred to UC Davis vet in CA. They performed translucent test to discover a blockage that appeared to be eating away at the bone on his penis which was why he was not urinating. They performed penis amputation and re-routed the urethra to create another opening. Recovery was said to be going well there was bleeding and swelling and bruising in inner legs, which was said to be expected. They ran blood work on day 4 and said red blood cell count dropped by 10% which they would keep him longer and continue to monitor. Nothing else appeared on blood work, and at beginning didn't show signs of anything else wrong or spreading.

Why would his blood count drop like that? By that night they ran again and showed small increase. They have added a medication to help support the loss of red blood cells and started icing the swelling. Biopsy of penis not back yet.
Add a comment to Blue's experience
Was this experience helpful?
Tobby
Yorkie
6 Years
0 found helpful
My 6 year old Yorker mix lost his penis naturally. How is this even possible?
One night We notice foul smell and then saw his penis out and dry. We were unable to help retrieve, next morning we didn't see anything anymore. He was peing in pauses but that's it. Later we try to find his penis and is completely gone. He is happy, he eats, jumps etc this was several months ago.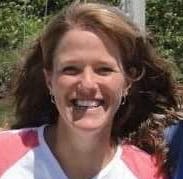 1611
Recommendations
It is unlikely that Tobby actually had his penis fall off with no signs of pain or discomfort. If that is true, that is quite remarkable! His penis stays in the prepuce normally, as you know, and it can be difficult to make it come out. Most people never see their dogs penis, as it stays inside normally. Since he is doing well, I'm not sure that you need to have him seen immediately, but it might be a good idea to have him examined by a veterinarian in the next week or so, just to see what is going on and if he actually does have a problem.
Add a comment to Tobby's experience
Was this experience helpful?
Tug
Puggle
10 Years
0 found helpful
While away on vacation our neighbors kept our dog for us. When we got back they mentioned how much he 'loved' his blanket. A day or two later he began to bleed from the penis, after a couple of visits to the vet they found a thread from something had gotten tied around his penis, low at the base and had lacerated it pretty bad, they cut the string loose and are keeping him over night, said it could get better but more than likely it would have to be amputated....it's extremely expensive and he is ten but shows no signs of slowing down so putting him down would never be an option....I guess my question is...and it's probably really stupid...will it change his behavior...screw him up mentally....it probably sounds like a insensitive question but I have no clue what it does to the psyche of a dog to have it's penis involuntarily removed..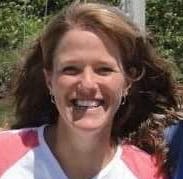 1611
Recommendations
Dogs don't have the awareness that people do of their genitals, and it won't affect Tug mentally if his penis has to be amputated. I hope that everything goes well for him.
Add a comment to Tug's experience
Was this experience helpful?
Marley
Maltese
15 Years
0 found helpful
I have had to use my jelly to unroll the death on our dogs penis several times over the last 5 years. I went away for 6 weeks and my adult children didn't pay enough attention to him and when I got home it was pretty bad. It's was almost white in color. I got it back in and shaved his hair. I have been applying antibiotic ointment and giving him anti-inflammatory pills for a week. He seemed better and his penis "linked up" and is staying in, but now he can't hold his urine and I'd spring on everything. I don't have the money for an amputation and at 15yrs old do not think he would make it. Is it time to put him down ? He is blind in 1 eye and the other eye is almost there as well. Just can't make the tough decision, but want to do the right thing.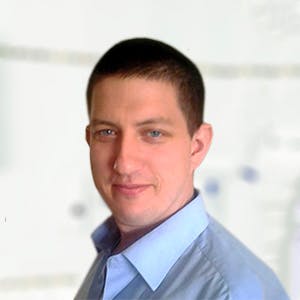 3320
Recommendations
It is difficult to say what to do in this situation, you need to think whether you want to see if you can medically manage the incontinence (depending on the underlying cause) or if you decide that it is time. Given Marley's age, the incontinence may be just down to age and irreversible; in the meantime ensure you clean him after each accident and visit your Veterinarian for at least a check up. Regards Dr Callum Turner DVM
Add a comment to Marley's experience
Was this experience helpful?
gingersnap
Chihuahua
8 Years
0 found helpful
my male chihuahua is bleeding very bad through his penis, he's about 8 years old and looks very young for his age.theres no bumps that i could find .i don't know what it could be or how it happened I just answer on what could that be?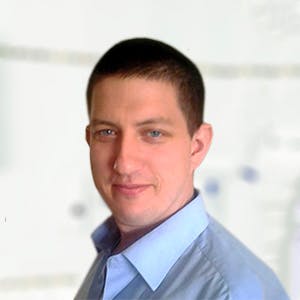 3320
Recommendations
Bleeding from the penis may be due to trauma, infection, tumours or inflammation to name a few; without examining Gingersnap's penis and prepuce (most likely the bleeding is from the prepuce) I cannot give you a diagnosis. You should visit your Veterinarian as injuries to be prepuce may lead to phimosis which may lead to further problems. Regards Dr Callum Turner DVM
Add a comment to gingersnap's experience
Was this experience helpful?