Important note: The FDA issued a recall for products containing ranitidine, including Zantac®, in April 2020 due to the presence of a contaminant and carcinogen known as N-Nitrosodimethylamine (NDMA). Recent tests found that the amount of NDMA increased to harmful levels in products containing ranitidine stored under normal conditions at room temperature. The FDA has advised consumers to discontinue and discard any products containing ranitidine and avoid purchasing more. For more information, visit FDA.gov. If your dog is currently taking ranitidine, consult your vet for information on alternative treatments.
Zantac® is the brand-name form of ranitidine, an antihistamine that suppresses stomach acid production. It is most commonly used to treat stomach ulcers and other symptoms of chronic gastrointestinal conditions. Keep reading to find out the recommended dosages, efficacy, side effects, and answers to frequently asked questions.
Dosage
Ranitidine should be administered on an empty stomach prior to your dog's first meal. The standard recommended dose for dogs is 0.25 mg to 1 mg per lb.of body weight (2 mg per kg) once every 8 to 12 hours. However, one study noted that a dosage of 5 mg per kg is more effective at balancing the pH of gastric acid.
These are general guidelines and should not be considered veterinary advice. Dosages may vary based on the severity of your dog's condition as well as their breed, age, and weight. Consult your vet for specific dosage instructions.
Efficacy
When it comes to suppressing stomach acid secretion, ranitidine is more effective than cimetidine and less effective than famotidine. However, ranitidine also promotes gastric emptying and colonic motility, or the processes by which food moves through the gastrointestinal tract.
Ranitidine can relieve chronic vomiting and other gastrointestinal symptoms associated with the following conditions:
Ingredients in Zantac®
The active ingredient in Zantac® is ranitidine, an antihistamine that binds to membrane proteins responsible for stomach acid secretion. Inactive ingredients include:
triacetin

hypromellose

titanium dioxide

yellow iron oxide

magnesium stearate

microcrystalline cellulose

FD&C Yellow No. 6 Aluminum Lake
These inactive ingredients add color, facilitate easy swallowing, and prevent caking. If you have any concerns about these ingredients, speak with your pharmacist or veterinarian.
Side effects
Side effects associated with ranitidine and other H-2 receptor antagonists are rare. Possible side effects may include:
Nausea

Vomiting

Diarrhea

Confusion*

Irregular heartbeat

Low white blood cell count
*More common in elderly dogs
**Associated with the intravenous form of ranitidine
Considerations
Although ranitidine is generally considered safe for pregnant and lactating dogs, trace amounts of the antihistamine may pass through the placenta and breast milk. Use with caution in pregnant or lactating dogs, as well as those diagnosed with kidney or liver disease.
Drug interactions
Ranitidine may interact with the following drugs:
Antacids

Vitamin B-12 supplements

Pain medications (acetaminophen)

Antibiotics (cefpodoxime, cephalosporins)

Urinary incontinence drugs (propantheline)

Antifungals (ketoconazole, itraconazole, fluconazole)

Heart and blood pressure medications (nifedipine, metoprolol, procainamide)
Allergic reactions and sensitivity
Dogs who are sensitive or allergic to H-2 receptor antagonists should not be given this medication. Signs of an allergic reaction to ranitidine may include:
Rash

Fever

Vomiting

Diarrhea

Facial swelling

Trouble breathing
If you notice signs of an allergic reaction, contact your vet immediately.
Frequently asked questions
Does the FDA's recent recall affect Zantac® for veterinary use?
Yes. New drugs containing ranitidine haven't been approved for veterinary use in some time. Veterinarians may prescribe drugs formulated for human use as "off-label". According to the FDA, products containing ranitidine are no longer available on an off-label basis due to the recall.
What can my dog take instead of ranitidine?
Other H-2 receptor antagonists are more effective than ranitidine, namely famotidine. However, you should consult your veterinarian before switching medications.
Is it possible for my dog to overdose on ranitidine?
Overdosing on Zantac is rare but can have serious consequences. Symptoms of overdose may include:
Vomiting

Diarrhea

Pale gums

Lethargy

Loss of appetite

Difficulty breathing

Loss of coordination
Always keep medications out of your dog's reach. If you suspect your dog has overdosed, contact your emergency veterinarian or the Pet Poison Helpline immediately.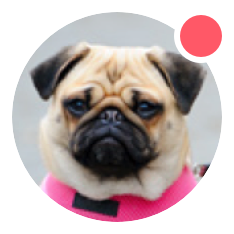 Need pet insurance?