What is Total Liver Lobectomy?
A lobectomy of the liver is a surgical procedure that is used to remove masses or tumors of the liver and their surrounding tissues. Tumors of the liver are often discovered by the presence of elevated liver enzymes on routine blood tests. They are then located using diagnostic imaging. The liver is made up of six lobes. Often if a tumor has developed, the removal of the entire lobe where it is located is the safest course of action to prevent the spread of cancer. Up to 70% of the liver may be removed safely, as the organ regenerates. The procedure is performed by a veterinary surgeon and is generally the only effective treatment for many types of liver tumors. Often, the type of tumor is only diagnosed after it has been excised. Chemotherapy or radiation therapy may also be paired with a total liver lobectomy.
Book First Walk Free!
Total Liver Lobectomy Procedure in Dogs
To assess if a total liver lobectomy is an appropriate treatment for your dog, blood work will be needed to ensure that the animal will respond well to general anesthesia. Ultrasounds, CT scans or MRIs may be used to locate all affected areas of the liver prior to surgery. At this point, a fine needle aspiration biopsy may be used to diagnose a tumor caused by lymphoma. The vet will then determine if a lobectomy is the best treatment option in this individual instance.
To begin the surgical procedure, a midline incision is made to the dog's abdomen. The blood supply to the liver will be temporarily sealed off using sutures or staples to prevent hemorrhaging. The surgeon will then remove as much of the liver lobe mass as possible, if not all of it. Sometimes a portion of the growth must be left behind due to a risk of excessive bleeding. The removed tissue will be sent to a lab for histopathological examination. The incision will be closed using staples or sutures.
Efficacy of Total Liver Lobectomy in Dogs
A liver lobectomy carries a very high success rate, with 93% of dogs recovering from the procedure and the healing period. If the tumor has been removed properly, dogs who have been diagnosed with hepatocellular carcinoma will often not die from tumor related issues. If the dog does not undergo surgery, the rate of survival is much lower. Chemotherapy or radiation therapy alone may be used to treat tumors of the liver, however this has proven to be less effective in most cases. If the gallbladder is found to be diseased during the operation, it also may be removed to prevent the need for further surgeries. Although it is rare, tumor regrowth is possible.
Total Liver Lobectomy Recovery in Dogs
After the operation has been performed, the dog will need to be hospitalized and closely monitored for up to 4 days. During this time it will receive pain medication via injections. The dog's red blood cell count, breathing, and heart rate should be closely watched during this time. Any vomiting or diarrhea may indicate an adverse reaction to the anesthetic used.
Once discharged, the dog will need to be kept from any strenuous activity for the two weeks following the procedure. A follow-up appointment to assess the healing of the incision will be needed at this time. Lab results generally take a week to come back, at which point further treatment will be discussed if cancer has been found. The liver will begin to regenerate within hours of the surgery, and will complete the process by ten weeks' time. This surgery carries an overall good prognosis.
Cost of Total Liver Lobectomy in Dogs
The average cost for a total liver lobectomy is around $9,000. If an ultrasound paired with chemotherapy or radiation therapy is chosen as a treatment due to lower cost, the bill drops to around $3,000, but survival rates are lowered. If advanced imaging and an FNA biopsy are used prior to surgery, the cost may be as high as $15,000.
Dog Total Liver Lobectomy Considerations
There are some risks associated with a liver lobectomy. Hemorrhage during the procedure is the greatest risk, occurring in approximately 12% of cases. This is generally managed by blood transfusions or stapling of the area of blood loss. Tachycardia may also develop in some instances. Operation complications usually do not affect the survival of the animal. Anesthesia does also pose a small threat, although most dogs make a full recovery. If the surgery is not performed, the animal is likely to experience a shortened lifespan. Recurrence of tumors is possible.
Total Liver Lobectomy Prevention in Dogs
The most common causes of liver tumor growth are old age and genetics. Weight and gender do not seem to affect the overall survival rates of dogs with liver growths. In cases of liver cancer, the avoidance of known carcinogens can help prevent cell mutation. This would include keeping your dog out of areas with lots of car exhaust, off of lawns treated with pesticides, and out of smoke-filled homes. Deciding not to smoke in the home may also greatly improve the health of the family that own the dog.
Strengthening the dog's immune system may be another effective way to prevent cancer. This can be done by providing an appropriate, healthy diet to your dog and giving it regular, outdoor exercise (which is beneficial to you also). Follow your veterinarian's recommendations to provide vaccinations only when necessary. Your vet may also recommend giving your dog antioxidants, coconut oil, and an artemisinin supplement to help strengthen its immune system.
Total Liver Lobectomy Questions and Advice from Veterinary Professionals
Java
Cairn Terrier
11 Years
0 found helpful
My 11 year old Cairn Terrier was diagnosed with a large hepatocellular carcinoma positioned on the right side of the liver. The CT scan did not show what all it involved but the vet thinks dissecting it from the major blood vessels might be a problem but wants to proceed with surgery. As of right now she is a symptomatic so risking her life at this point is hard to do. They also said they might open her up and find they can't do anything yet the cost is the same. Any advise?
Add a comment to Java's experience
Was this experience helpful?
Rufus
Shih Tzu
14 Years
0 found helpful
Thanksgiving night, our 14 year old shih tzu went into a full body contraction like episode and started screaming. He has done this a few times in the past, but has come back pretty quick. This particular night, he did not. Once he regained consciousness, he just stood and stared at the wall. You could tell he was hurting. After waiting a bit we rushed him to an E.R. XRAY showed what appeared to be a large mass on his liver or spleen. We went to a specialty E.R. in Hope's for an ultra sound. Instead they gave us yunnan baiyao and some pain meds. That following Monday we were able to get him in to see an oncologist. An ultra sound and biopsy were done. Preliminary findings, bleeding cancerous tumor on his liver. He had surgery December 12th. They removed a majority of his liver, but confident they got all of the cancer. They sent him home that same day with carprofen and gabapentin. 4 days later as I was holding him, he breathed heavy 3 times then I heard his "last breath" before he went limp in my arms and stopped breathing. I started rescue breaths until my boyfriend could get to us. He started CPR on him while I rushed to vet (2 minutes away). We got him back but found out he was badly jaundiced and his blood work was horrible. I call the surgeon who suggested we take him off the carprofen. Within days, he is still jaundiced, but not nearly as bad. Oncologist started him on denamarin a couple days later.
With all that rambling, here is my concern. Since the day he stopped breathing, every morning and sometimes later in day, he goes into the contraction and starts screaming and loses consciousness for a couple minutes.. (still breathing). I was told it is possibly because the liver cannot help remove or cleanse his system of the ammonia. Everytime after these episodes, he shivers, as if he is freezing, for about 10 to 15 minutes. He hardly eats but drinks plenty of fluids (back and forth from pedialyte and water). Is this "normal"? Has anyone had experiences with this type of problem? Is there anything at home we can try to help? Oncologist is aware and said the only thing he could think of is to leave the poor guy at hospital and have them flush his system, almost like dialysis. We cannot afford this after the surgery =(
Add a comment to Rufus's experience
Was this experience helpful?
Dakota
Labradoodle Miniature
13 Years
0 found helpful
My 13 yr old Labradoodle had a tumor on his liver that was located in the central portion of the liver. The tumor was removed but the Dr. had to leave "narrow margins" due to the location of vital vessels. He is doing well and at his 2 week check-up the surgeon was quite pleased. She did however, encourage me to see and oncologist. But then stated "this type of cancer does not respond well to chemo". Why then see and oncologist? I have an appointment on Monday but am unsure what to ask......
Add a comment to Dakota's experience
Was this experience helpful?
Morragan
Border Collie
13 Years
0 found helpful
My 13 yr old Border Collie had a liver lobectomy on 4/16 ( had a large liver abscess with elevated liver enzymes., was hospitalized from 4/14 - 4/18).She had her 2 week follow up post surgery and has been doing great. ( thankfully pathology was negative for cancer )..However she is now manifesting symptoms of a UTI ( she gets them quite frequently :( My regular vet unfortunately won't be in the office till Monday. I tried getting in touch with the surgical team at the emergency/ specialty vet that performed her surgery but they haven't responded as of yet..Would it be all right to start her on Cephalexin 500 mg 2x a day)?? ( That is what she is normally put on for her UTIs). Thanks and please advise !!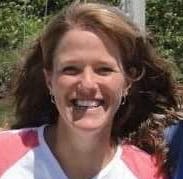 1611
Recommendations
Unfortunately, without seeing Morragan, I can't recommend any medication for her, but if this is something that has occurred in the past, and your veterinarian prescribed that dosage of medication, there isn't any harm in giving it to her as prescribed previously. There aren't any possible complications from her surgery that will happen as a result of that medication.
Add a comment to Morragan's experience
Was this experience helpful?
Goddard
Golden Retreiver
13 Years
0 found helpful
Our 13 year old Golden, Goddard, had elevated liver enzymes at a regular checkup in October. We put him on Denamarin, but the enzymes didn't change. Ultrasound showed a tumor in one lobe of the liver, as well as a tumor in an adrenal gland. He has had a CT of his chest and thorax and nothing else showed up. We believe that having the liver lobectomy is the way to go, but are very concerned because of his age. Right now he is happy, eating and doesn't seem sick. Is doing the surgery a good idea? If we do it, should we expect him to bounce back to his happy self?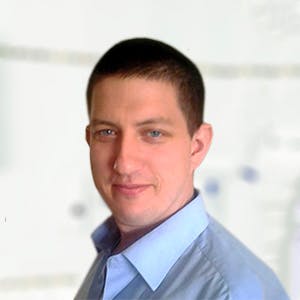 3320
Recommendations
There is an increased risk for surgery as an animal ages, but with adequate management these risks can be minimised; however liver lobectomy will involve a prolonged recovery time and you need to decide whether you want to put Goddard through the surgery and recovery or enjoy the time you have left together. I cannot give you an assurance that Goddard will bounce back or will make an improvement, but surgery is generally considered the treatment of choice and once the mass is removed histopathology will determine whether any follow up treatment is required. Regards Dr Callum Turner DVM
Our 13 year old lab just had an emergency splenectomy and liver lobectomy on December 1st. She is doing great! We started her on Yunnan Baiyao a couple hours before the surgery and she is still on it. I am convinced that's been a large contributor to why she did so well in surgery and is recovering so well. Read up on it - it's amazing stuff and has saved two of our pets now. Our dog's spleen had ruptured. Her prognosis wasn't good but we decided to proceed with the surgery to give her a chance to survive. We are so glad we did! Aside from a couple groggy days, recovery has been very easy for her. She's happy, bright, active and eating great. We haven't gotten the final pathology results back yet, but the liver came back cancer free. If you do decide to proceed with the surgery, I'd recommend starting on Yunnan Baiyao two days before surgery. Your vet (or surgeon) may be familiar with it. They keep it in most emergency vet hospitals to stop bleeding.
Best wishes to you and your doggie :).
Add a comment to Goddard's experience
Was this experience helpful?
Buster
Labrador Retriever
10 Years
0 found helpful
Should we let the veterinarian do a surgical procedure on our dog that has a large mass on his liver to determine if it's cancer or not. The mass is so large that he probably isn't a candidate for liver Lobectomy and a biopsy was inconclusive. The vet has asked that the biopsy be retested.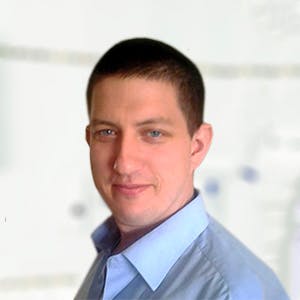 3320
Recommendations
The decision to go forward with the surgery is yours, in cases where there is a single mass (regardless of size - as long as there is a sufficient amount of liver left) surgical removal is treatment of choice and may be part of a lobectomy. If you have concerns, you could visit a Specialist which may be able to give you more insights or send an image of the biopsy to PetRays for a second opinion. Regards Dr Callum Turner DVM
www.acvs.org/small-animal/liver-tumors
http://find.vetspecialists.com/
http://petrays.com/
Add a comment to Buster's experience
Was this experience helpful?