All Natural: What Does This Really Mean When it Comes to Your Dog's Treat Time?
All Natural: What Does This Really Mean When it Comes to Your Dog's Treat Time?

Save on pet insurance for your pet
You don't have to choose between your pet and your wallet when it comes to expensive vet visits. Prepare ahead of time for unexpected vet bills by finding the pawfect pet insurance.
In today's media, pet owners are bombarded with a plethora of information regarding the nutrition of their pets, and the ingredients of dog treats are no exception to the rule. Recently in the news, there has been much talk of not only the lack of quality in dog treats but in some cases, the dangers that some ingredients can cause. Ingredients to watch out for are BHA, propylene glycol, and meat meal, just to name a few. Whether or not you believe the hype, it is worth it to research what your dog is eating. If you are searching for an alternative, buying or making all natural dog treats is an option.
Some Factors to Consider
Your dog's treats should not replace a meal or contribute a large number of calories to your the diet. Be especially careful if your furry companion is already overweight or obese. Use treats as a reward for good behavior and when training. Dog treats should never be a replacement for human-dog interaction. Remember that simply spending quality time with your dog means much more to them than a fancy biscuit or pup-sized muffin.
Buying All Natural Treats
There are a million and one options for dog treat products on the market today. A good way to start learning about them is by consulting your veterinarian. If your dog has an underlying condition, you might be able to help alleviate this by buying treats with specific ingredients to help your dog. For example, if your dog has joint pain or arthritis, there are many natural treat products that incorporate MSM and glucosamine. 
Here is a short list of ingredients found in all natural products, linked to the condition that your dog might have. Ask your vet about:

Sensitive Stomach: Look for treats with the first ingredient as oatmeal, or whole grains

Joint Pain or Arthritis: Pumpkin, different types of seaweed, and all natural glucosamine supplements

Calming Agents: Lavender, lemon root, valerian root, organic ginger root, tryptophan

Lung or Respiratory Issues: Licorice root or aniseed
Making the Treats Yourself (DIY)
The above-listed ingredients can also be mixed into a homemade recipe for dog treats. If your dog does not suffer from any of these conditions and you simply want to know what ingredients are present in their treats, there are numerous recipes available online.
As you scroll through recipes, remember to keep in mind that some human foods are not good for dogs. Do your research before choosing a recipe. For instance, if making a dog biscuit that contains pumpkin, be sure to buy plain canned pumpkin, not pumpkin pie filling that is full of sugar and spices. Making peanut butter biscuits for your pup? Carefully check that the peanut butter you use is not sweetened with xylitol, which is highly toxic to dogs. Recipes that contain eggs, cheese, oatmeal, and unsweetened applesauce are excellent choices.
Feeding your dog treats can have a positive effect on your bond with your dog. Feeding your dog all natural treats can ensure that what you are feeding them is wholesome and healthy. Many dog treat products on the market today have questionable ingredients and feeding all natural treats can eliminate any doubt when it comes to what is best for your dog. Whether you buy these treats or make them, becoming educated about what you are really feeding your dog is an important part of dog ownership.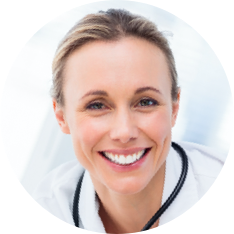 Does your pet have a supplement plan?