How to Properly Hold Your Dog
How to Properly Hold Your Dog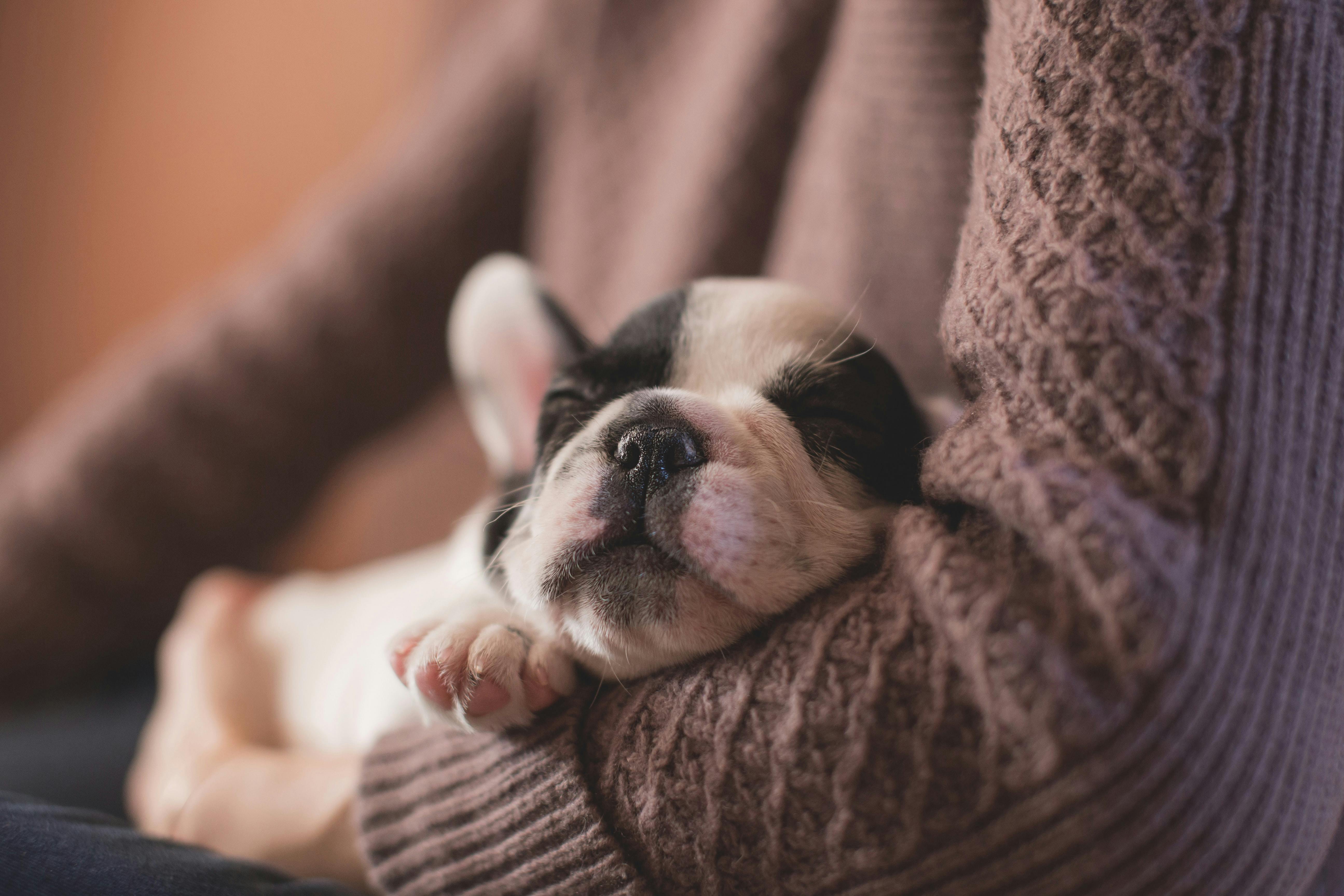 By Aurus Sy
Published: 08/17/2021, edited: 08/17/2021
Save on pet insurance for your pet
You don't have to choose between your pet and your wallet when it comes to expensive vet visits. Prepare ahead of time for unexpected vet bills by finding the pawfect pet insurance.
Welcoming a new dog into your home is always an exciting experience. And with so many things to check off your to-do list before Fido arrives, it can be a bit overwhelming too, especially if you're a first-time pup parent. One of the skills that every dog parent must learn is how to properly hold your pooch. 
Don't worry—Wag!'s got you! The following pointers will help you carry your canine companion with confidence. But before we go into the steps on how to safely pick up and hold your pup, let's first take a look at a few do's and don'ts.
Holding your dog: do's and don'ts
How to properly hold a small dog
You can use one arm or both hands to safely hold a small pupper. 
Method #1: To hold a small pooch with one arm, place your dominant arm under their chest, between the front legs (think of your arm as kind of like a harness), and simultaneously tuck their rear end between your arm and torso. You should both be facing the same way, and your other arm is now free to grab some treats or open doors. 
Method #2: To hold a small dog using both hands, place your non-dominant hand under their chest, using one or two fingers to keep the hold steady, and your dominant hand under their bottom and/or hind legs. Keep them snug against your body for extra support and to minimize wiggling.
How to properly hold a bigger dog
Here are the ways to correctly pick up a bigger canine, all of which require both arms.  
Method #1: Place your non-dominant hand under your dog's chest and your dominant arm under their belly. As you're lifting them up, bring them close to your body; their rear should end up tucked between your elbow and torso. 
Method #2: Slide your non-dominant arm under your dog's underarms and use your dominant hand to scoop up their hind legs/feet. Hold them near your body to keep them supported and comfortable. 
Method #3: With your pooch standing, wrap your non-dominant arm around their chest and your dominant arm around their rump. Pull them against your chest as you lift for more stabilization.
Additional tips
To pass a small canine to someone else, use Method #2 above and hold them firmly while the other person slides their hands onto the dog's chest and bottom. Gently let go as the other person brings the dog close to their body.
Ideally, large dogs are to be picked up by two people, with one supporting the chest and the other lifting the belly and rear. 
If your dog is injured and needs to be lifted to safety, place them on an improvised stretcher, which can be any firm, flat object such as a wood board. A small dog can be placed in a carrier or box. 
Teach children to always ask permission before picking up somebody else's dog.  
With the right techniques, picking up and holding your furry pal properly is easy!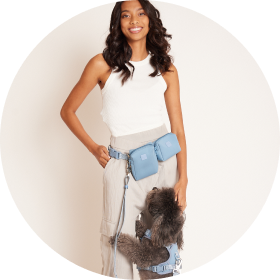 Need to upgrade your pet's leash?