How to Take a Vacation with Your Dog in Summer 2021
How to Take a Vacation with Your Dog in Summer 2021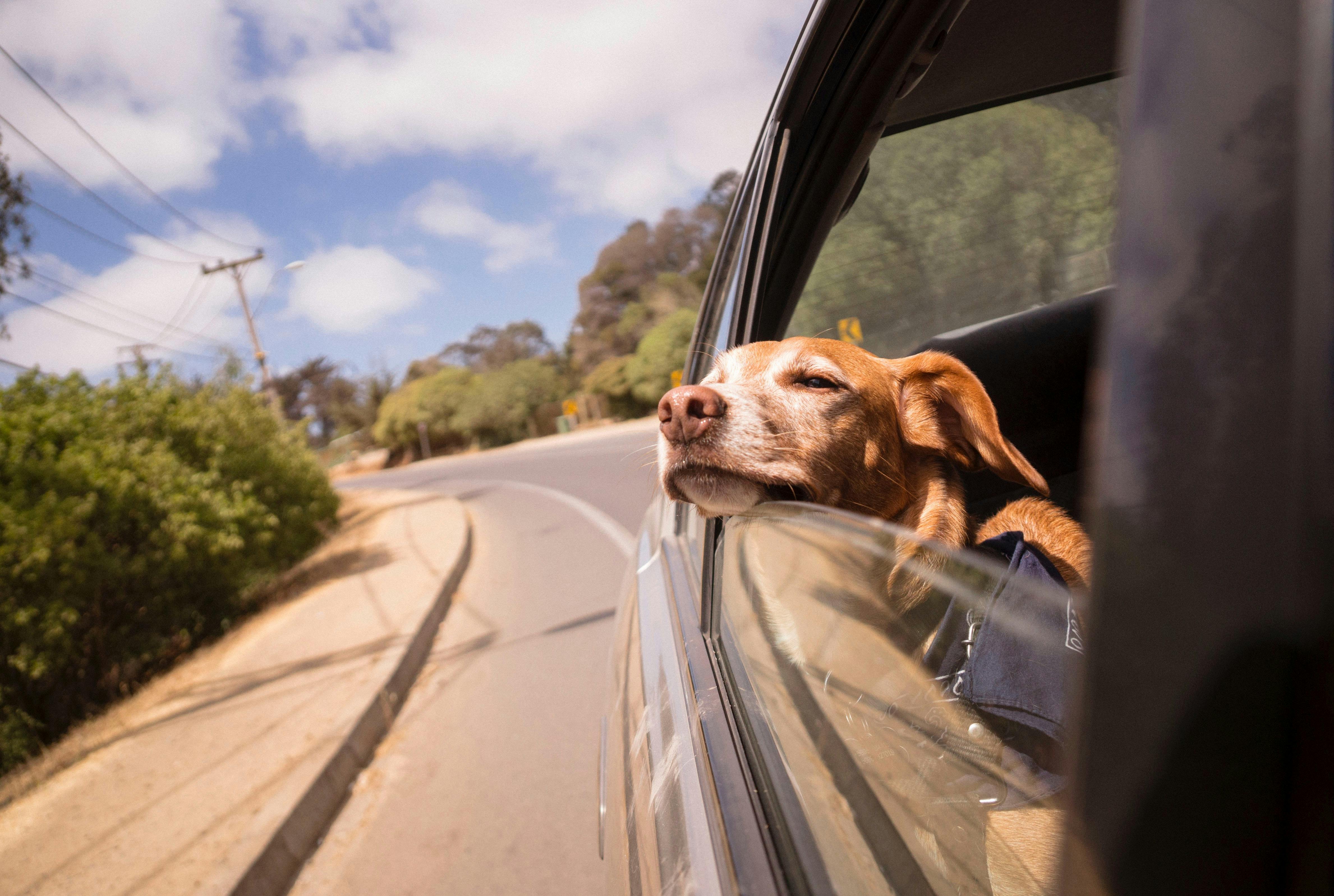 By Emily Gantt
Published: 07/02/2021, edited: 08/10/2021
Save on pet insurance for your pet
You don't have to choose between your pet and your wallet when it comes to expensive vet visits. Prepare ahead of time for unexpected vet bills by finding the pawfect pet insurance.
Published: 7/2/2021

With temperatures rising and pandemic fatigue setting in, many people are in desperate need of a vacation. Though, with all the masks, mandates, venue changes, and closures, it's safe to say your vacation might look a little different this year. 
Planning a dog-friendly vacation amid a pandemic can be tricky, but we're here to help with that. We have information on mask mandates, CDC recommendations, and safety tips to help you navigate the vacation planning process so you and your fur-baby can still have some fun in the sun. Here are 5 tips for traveling with your pup in summer 2021.



Check with your airline, especially if you're flying internationally
Planning on flying with a dog? You might want to check with the airline before booking your ticket. Some countries have temporary bans or restrictions on international travel, particularly from the US. If you're planning to travel out of the country, you should check the rules and regulations of your destination before planning your trip. 
Be prepared to have a COVID-19 screening before your flight too. Generally, you need a negative test result within 3 days of your scheduled flight to be cleared to fly both to and from the US per CDC guidelines. The guidelines also state that if you've recently had COVID, you'll need documentation of your positive test result along with a physician's statement stating you're no longer positive.
Vaccinated individuals may be exempt from the testing requirement if flying to certain countries, but they will still need a negative test before flying back to the states. 
According to the CDC, "Fully vaccinated people must still have a negative COVID-19 test result before they board a flight to the United States and get a COVID-19 test 3 to 5 days after returning from international travel." The CDC does not require fully vaccinated citizens to self-quarantine upon returning to the US, though some states and municipalities may still require this.



Check to see if your destination has mask mandates
Many cities across the US still have mask mandates in place, so check city and statewide regulations before traveling. Even if there are no orders in place, it's a good idea to pack one anyway since a lot of stores and venues require them for entry.  
The CDC also recommends that unvaccinated citizens wear masks and socially distance themselves when indoors. Even fully vaccinated people are still at risk of catching COVID-19 variants — especially when traveling abroad — so you may want to mask up to stay on the safe side. 



Call ahead of time
Check with venues to see if they have new rules, limited capacity, or updated hours. Though restrictions are loosening up, some cities may still have restrictions on hours and capacity, particularly for venues that serve alcohol. Restaurants may be closed for indoor dining and have only outdoor dining or take-out, which is something to consider when planning to dine out with your dog. Bring a blanket along just in case you have to make your dining experience picnic-style.



Book your hotel in advance
You may need to book your hotel room well in advance since many hotels are operating at a lower-than-average capacity. You may want to use a hotel booking website or call around to secure your room for your desired dates, since the last thing you want is to get to your destination and not have anywhere to stay.



Practice social distancing and use good hygiene
Case rates may be declining, but it's essential that you and Fido continue to practice social distancing and good hygiene. Practice proper handwashing, and use hand sanitizer regularly when soap and water aren't available. 
Dogs can contract COVID-19, too, so stay 6 feet apart from others and refrain from shaking hands or letting people pet your fur-babies. Obviously, your Fido can't wear a mask, and there are no vaccines for dogs, so the only protection they have is through social distancing. 
We hope this guide helps you plan the best dog-friendly vacation to date. Remember to wear your mask, call ahead, and check your destination's regulations when planning a trip. Most of all, stay safe and have fun!