Pet Health Insurance: What You Need to Know
Pet Health Insurance: What You Need to Know

By Emily Gantt
Published: 04/11/2017, edited: 11/10/2022
Save on pet insurance for your pet
You don't have to choose between your pet and your wallet when it comes to expensive vet visits. Prepare ahead of time for unexpected vet bills by finding the pawfect pet insurance.
Updated: 6/16/2021

Veterinary care is probably the most costly expense when it comes to pets. For this reason, many pet parents choose to take out a pet health insurance policy. The thing is, pet insurance can be a tricky thing to understand with all the different plans, terms, conditions, and technical jargon. Luckily, we're here to help you navigate the pet insurance process and help you to understand exactly what you're signing up for.
How does pet insurance work?
Pet insurance helps to alleviate the financial burden of veterinary care, especially emergency care. More than 30% of pets require emergency veterinary care at some point in their life, and the average amount most pet parents can spend on veterinary care is $1,500. That's a drop in the bucket for most emergency services. 
Pet insurance and human health insurance plans share some similarities but also have their differences. Pet insurance differs from most human health insurance plans in that pet parents pay the veterinary bill out of pocket and are reimbursed later.

Like human health insurance, you'll still pay a monthly premium and have a deductible. Health factors, breed, age, and species all affect how much your monthly premium will be. Pet insurance can cost anywhere from $20 to over $100 a month. So what are the different types of pet insurance plans, and how do they compare to one another?
Types of pet insurance plans
There are many different types of pet insurance policies, but most can be divided into 4 categories: accident-only coverage, wellness policies, accident and illness policies, and comprehensive coverage. 
Accident-only coverage
Accident-only coverage is meant for emergency vet visits like broken bones, lacerations, or other injuries incurred due to an accident. This type of plan will not cover any treatment for pre-existing conditions (like cancer) or preventative care (like vaccinations).
Pet wellness coverage
Comprehensive coverage
Comprehensive coverage (sometimes called premium coverage) includes coverage for all injuries and illnesses. Most comprehensive plans also cover hereditary conditions. Some comprehensive plans cover preventative care treatments like vaccinations and flea preventatives. Here is an example of what comprehensive policies may cover:
All injuries

All illnesses

Vaccinations

Preventative medications

Diagnostic tests and imaging scans

Surgery

In-patient stays

Prescriptions
Accident and illness coverage
Accident and illness coverage is a step below comprehensive coverage. Unlike comprehensive coverage, accident and illness policies do not cover preventative care. Most accident and illness policies don't pay out for complications due to pre-existing or hereditary illnesses. Generally, this type of policy will cover: 
Accidents 

Cancer treatment

Emergency visits 

Diagnostic tests

In-patient stays

New illnesses

Imaging scans

Prescriptions

Surgery
Pet insurance terminology
Pet insurance terminology can be a bit confusing. Here's a breakdown of terms you might encounter when reviewing pet insurance policies.
Deductibles
A deductible is an amount you have to pay before the insurance takes over and pays the remaining balance. Most insurance policies will let you choose your deductible amount, but not all. Deductibles can cost anywhere from $20 to $1,000, depending on your coverage. Pet insurance companies may have an annual or a per-incident deductible.

Here's an example of how deductibles work:

Say your pet's treatment costs $10,000, and you have a $1,000 deductible. You would pay the first $1,000, and your insurance company would cover the remaining $9,000.

Of course, this also depends on the maximum payout amount. For instance, if your maximum payout is $5,000 on a $10,000 claim, you will have to pay $5,000 ($1,000 deductible plus the $4,000 in excess of the payout amount).
Reimbursement policies
Rather than directly paying for the veterinary care, most pet insurance carriers pay the policyholder back for the amount they paid to the veterinary clinic. Since most insurance companies don't pay vets directly, you may not have to worry about choosing a vet in a specific network.

To get reimbursed, pet parents must submit a claim to the insurance company. Most insurance providers request additional documentation like the appointment summary, test results, and receipts to support the claim — so make sure you save all this information.

Once the claim is filed and processed, the insurance company will issue the policyholder a check for the payout amount (sans the deductible and any overage). The reimbursement process can take anywhere from a couple of days to a couple of months before you see the funds back in your account.
Payout levels
Insurance payout amounts depend on many factors, including the pet insurance company, policy type, deductible, and coverage options. Insurance companies typically have a reimbursement rate of 70% to 90% of the vet bill. Here is a general estimate of payouts according to policy type:

Comprehensive plans: $5,000 to $25,000

Wellness plans: $1,000 to $5,000

Accident and illness plans: $1,000 to $10,000+

Accident-only plans: $2,000 to $10,000+
Want more info on pet health insurance? Check out our guide to pet insurance 101. Curious about which health plan is right for your dog? Head over to our breakdown of the best pet insurance plans.
Tips for choosing a pet insurance policy
Know that many factors go into the algorithm that calculates your monthly premium.

Pet age, species, breed, health risks, location, your chosen deductible, and chosen payout amounts all factor into your premium cost. 
Shop around when preparing to buy pet insurance.

Talk to your vet about which type of policy and pet insurance company is right for your dog. Read reviews and check out their Better Business Bureau page to make sure the company is a good fit. 
Compare quotes but don't necessarily go for the cheapest.

Pick a provider that offers the most coverage for the lowest price. 
Read the fine print.

Be sure to check to see what is covered and what isn't before settling on an insurance provider. 
Be aware of waiting periods.

Most insurance companies have what's called a waiting period, during which they won't accept claims; this is to prevent having to pay out for pre-existing conditions. This waiting period typically lasts a few days after enrollment for accidents and 2 weeks or more for illness. Some conditions, like orthopedic illnesses, have waiting periods that are 6 months or longer. Typically, insurance won't pay out for dogs who were already sick before enrollment.
Pet insurance can be confusing, but it doesn't have to cost a fortune. Find a plan using Wag!'s pet insurance comparison tool and save hundreds on veterinary costs each year!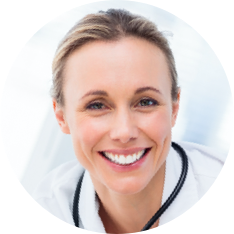 Does your pet have a supplement plan?