Important Pet Health Insurance Facts
Important Pet Health Insurance Facts

By Darlene Stott
Published: 05/08/2017, edited: 09/07/2022
Save on pet insurance for your pet
You don't have to choose between your pet and your wallet when it comes to expensive vet visits. Prepare ahead of time for unexpected vet bills by finding the pawfect pet insurance.
On average, pet parents in the United States spend billions of dollars on their pets each year. Of course, your dog, cat, or other loveable creature are worth every penny; they are part of the family and you would do anything for them. A large part of the billions spent is for veterinary bills; therefore, it makes sense that pet health insurance is becoming more popular.

Read on to learn top facts about pet health insurance!
Does your pet need pet health insurance?
Many people do not think they need pet health insurance because their pets "never get sick," but it is impossible to predict what will happen. Accidents and illnesses do not make appointments; they happen without warning whether you are ready for them or not. And they can be expensive. Some of the most common health care costs for pets include:
Stomach issues are the number one reported health issue in pets and treatment can range from $3,000 to $10,000 depending on the individual case
Cancer is one of the most expensive health care expenses and can cost over $20,000 for surgery, treatment, and medications
Otitis media (ear infection) is very common and bills may range from $500 to $1,000 for treatment and medications
Diabetes can cost you over $10,000 in veterinary bills and supplies
Patellar luxation (slipped kneecap) may cost you a little over $4,000 for surgery and medication
Glaucoma requires surgery and long-term medication and could cost you close to $6,000
Hip dysplasia may cost you over $6,000 for surgery and medication



What does pet health insurance exactly pay for?
There are varying amounts of coverage between pet policies and they can vary even more from one company to another. In fact, some pet health insurance companies will let you customize your own plan. You must look at the details of the policy before signing anything to determine what they cover. It is important to note that most pet health insurance companies do not pay at the time of the visit; you have to pay the veterinary care provider and then your pet health insurance company reimburses you.



Here is how pet health insurance plans work
Most pet health insurance plans have a premium, deductible, and maximum payout amount.

Monthly or Annual Premium
The premium is the amount you pay per month or year for pet health insurance. The higher the premium, the lower the deductible. 
Your deductible is the amount you have to spend before your pet's health insurance kicks in. The deductible will vary from company to company.
Each policy is different, but they all usually involve reimbursement. There are some companies that offer up-front coverage, but with most of them, you pay the veterinarian, file a claim, and the pet health insurance company pays you back. There are different percentages offered, and can be from 70% to 100%. The percentage of reimbursement depends on how much you pay per month or year.
The maximum payout is the maximum amount of money your pet health insurance company will reimburse you for veterinary care. There are maximum payout amounts for each incident, annually, and lifetime.
This can all seem pretty confusing to the average person, so here are three examples of how pet health insurance works:
Three dogs: Spot, Fido, and Bones
Insurance premium: $3,000 per year
Deductible: $200 per visit
Reimbursement rate: 80%
Maximum payout per year: $15,000
Case Studies
Spot

Spot's bills were $5,180 for 5 visits. The pet health insurance cost $3,000 and the 20% payment was $1,036. Add on the $1,000 deductibles and their total was $5,036 so the client saved $144.
Fido
Fido visited the vet six times and the bills came to $7,026. With the $3,000 for pet health insurance, $1,405 for the 20% copay, and $1,200 for deductibles, Fido's bills were $5,605 with pet health insurance. This pet parent saved $1,421. 
Bones
In one year, Bones had vet bills totaling $12,685 for 8 visits. The details were $3000 for pet health insurance, $2537 for the 20% that the pet health insurance did not pay, and $200 for each (8) deductible. So, Bones' pet parent paid $7,137 instead of $12,685 because he had pet health insurance. That is a huge savings of $5,548.
No matter what, if you have pet health insurance, you are going to save money if your pet has an illness or injury that costs more than $3,200 in one year. If your dog never gets sick or has an accident and lives to be 15 years old, you may feel you have paid $45,000 for pet health insurance for naught. However, you cannot predict an illness; therefore, you have to weigh the options of what is better for you and your family.

Looking for the best pet health insurance for your furry friend? Head over to our Wellness page to look at each of the top nationwide pet health insurance and find the one best suited for your pet's needs!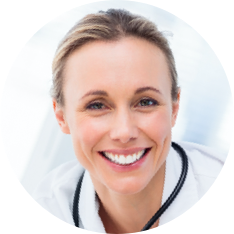 Does your pet have a supplement plan?