Save on pet insurance for your pet
You don't have to choose between your pet and your wallet when it comes to expensive vet visits. Prepare ahead of time for unexpected vet bills by finding the pawfect pet insurance.
If you are a pet owner, then you know that sometimes proper pet care is hard to find and hard to afford. For those who own exotic pets - such as an iguana, pot-bellied pig or chinchilla - this statement is even more true. Owning these unique types of animals can be challenging, as they require special care and might even need a specialized veterinarian. On top of that, finding pet insurance that is affordable can be difficult especially if you have to find a plan that covers exotic family members. This can make you wonder if getting pet insurance is even worth it. For most cases with exotic animals, getting pet insurance is a good idea, simply because many exotic pets can live long lives, which allows time for accidents and illnesses to arise.
Do You Need Insurance for Your Family Pet?
When considering pet insurance for your exotic friend, first consider what are the most common diseases and illnesses associated with its species, as well as its average lifespan.  It is important to find out what illnesses are most common for your specific choice of companion in order to find the insurance company that is right for you, especially since exotic animals are often known to have recurring illnesses, or at least more so than the average cat or dog. If you are fortunate enough to own a pet that will be with you for a long time, then chances are you may encounter some serious illnesses and diseases, and it may be in your benefit to invest in exotic pet insurance. 
Since your companion is exotic and therefore uncommon, it is likely that your usual veterinarian will not be able to treat your pet. Many exotic pet insurance companies cover the costs needed for a specialized veterinarian. If you are the owner of a truly exotic and rare pet, it may also be beneficial to obtain insurance to protect against theft.[a] The insurance company will help pay the costs needed to advertise in order to be reunited with your beloved exotic friend, as well as the reward. They will, of course, also give reimbursements in the case of a visit to the vet due to injuries that your pet acquired while it was out of your care.
What Could Happen That Would Make Insurance Beneficial?
Once again, exotic pets are unlike your cat or dog, which can land you in some unusual scenarios. For example, depending on the species, your pet could either attack or get attacked by other animals or people. In these cases, pet insurance would protect against pressed charges that may result in the event of a biting incident, or your pet's injuries. Your special friend could get sick or injured in an accident and may need extensive vet care, in which pet insurance would help pay for the veterinarian bills needed in order to have your feathered or reptilian family member living happy and healthy once again. It is also wise to consider the possibility of your pet escaping and getting lost or stolen, which in these cases, insurance would help cover the loss of your pet.
What Will My Pet Insurance Cost and What Will it Cover?
In general, basic plans will cover any unexpected vet costs up to a defined amount. This includes death through illness or injury, the loss of your pet by theft or escape[b], any injuries sustained by your pet during a theft or escape, as well as coverage for any bodily injury caused by your pet. More specifically, it will cover any situation where your pet could potentially cause danger or harm to any people, pets or property, including if it is a dangerous or venomous pet that has managed to get loose. Your exotic pet insurance will also help cover the expenses of diagnostic and laboratory tests, treatments, hospitalization, surgery, and prescription medication. Generally, exotic pet insurance still follows the same rules and regulations as basic cat and dog insurance. This means that most companies will require a waiting period, and will not cover any pre-existing conditions or chronic and hereditary conditions.
For these insurance plans, there is a set limit per year, as well as a limit for certain treatments, of how much money the company is willing to pay. Once you reach the limit, they will not pay for more until the year is up. Most insurance plans cost approximately $10.00 to $20.00 per month, depending on the species and age of your pet. Additionally, insurance add ons, such as coverage for the annual wellness check or out of state travel, can affect the price of the policy .
In the end, the decision on whether or not to ensure your exotic pet is up to you. When you are making the decision, be sure to consider the lifespan of your pet, as well what illnesses are most likely to be encountered. As long as you do your research, you will have no problem deciding on an insurance company that will be perfect for your special companion and your budget.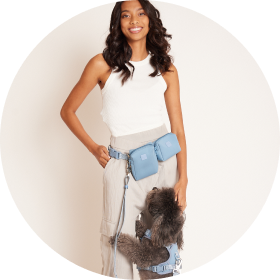 Need to upgrade your pet's leash?