Is Rachael Ray Nutrish's Natural Dry Cat Food Best For My Cat?
Is Rachael Ray Nutrish's Natural Dry Cat Food Best For My Cat?

By Emily Gantt
Published: 03/17/2021, edited: 08/10/2021
Save on pet insurance for your pet
You don't have to choose between your pet and your wallet when it comes to expensive vet visits. Prepare ahead of time for unexpected vet bills by finding the pawfect pet insurance.
Published: 03/17/2021
Racheal Ray is a celebrity chef and pet lover who, in recent years, became the creator and spokesperson of the Nutrish pet food line. This brand is a daughter company of the J.M. Smucker brand, the makers of Smucker's jelly and Meow Mix cat food.
This popular brand has many who swear by it, but how does it stack up to other pet foods on the market? We'll discuss the cost, ingredient quality, and ratings from actual pet parents to help you decide if this brand is best for your cat.
Overview
Rachael Ray Nutrish for cats arose in 2008 from a collaborative effort between Ray and Ainsworth Pet Nutrition in an attempt to make pet food that's equal parts tasty and nutritious. This brand touts itself as a whole food pet line that doesn't include fillers, artificial preservatives, or low-quality ingredients in their formulas.
Cost
A bag of Rachael Ray Nutrish for cats ranges from $7 to $20, depending on the size, food type, and where you buy it. This pet food currently only comes in 3lb, 6lb, and 14lb bags and averages $1.43 a pound for the largest bag and $2.13 a pound for the smaller, 3lb bag.
Ages
Racheal Ray's Nutrish line doesn't market to any specific age groups in felines. Unfortunately, that means none of the Racheal Ray cat food lines comes in a kitten or senior formulas either. The Nutrish brand does, however, market their longevity blend as a way to keep cats mentally and physically sharp as they age (but it isn't specifically for senior felines).
Breeds
Rachael Ray Nutrish for cats isn't marketed towards any breed in particular, though some blends may be better for some breeds than others. For instance, the inner health formula might be a good choice for breeds prone to gastrointestinal problems like the Sphynx, Rex, and Ragdoll breeds. The inner health formula contains an antioxidant blend with live probiotics, which help healthy gut bacteria to flourish. The first ingredients in this formula are turkey and salmon, which are easy on the tummy and help cats stay full longer.
Ingredients
The exact ingredients in Racheal Ray Nutrish depend on the food type. Each formula contains meats, starches, and fruits, and veggies.

Meat/dairy
The meat selection in Rachael Ray Nutrish for Cats is pretty solid for pet food standards, using ingredients like whole chicken, salmon, and turkey as the first ingredient. The second ingredient in nearly every Nutrish formula is chicken meal, a dehydrated blend of the skin, bones, and organs.
Starches
Corn gluten meal, corn protein concentrate, brown rice, and/or brewers rice make their way into every Nutrish ingredients list to provide cats with carbohydrates. These ingredients are typically the third ingredients on the ingredients list.

Fruit/veggies
Further down the ingredients list, you'll find a blend of dehydrated fruits and veggies like sweet potatoes, blueberries, peas, beet pulp, chickpeas, pumpkin, and cranberries.
Ratings
Racheal Ray Nutrish is not accredited by Consumer Affairs or the Better Business Bureau, though there are plenty of reviews on these sites nonetheless. The verified reviews are a mixed bag, with some praising the brand and others who wouldn't recommend it. Many reviewers commend the brand for tasty formulations that are well-liked by picky pets. Others say that Nutrish is the only brand that won't make their cat nauseous.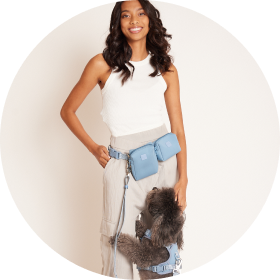 Need to upgrade your pet's leash?