Squeaky Clean: The Amazing Benefits of Baking Soda for Dogs
Squeaky Clean: The Amazing Benefits of Baking Soda for Dogs

By Darlene Stott
Published: 08/24/2017, edited: 12/09/2021
Save on pet insurance for your pet
You don't have to choose between your pet and your wallet when it comes to expensive vet visits. Prepare ahead of time for unexpected vet bills by finding the pawfect pet insurance.
Having dogs means having to do a bit of cleaning and maintenance. Not just for your dogs, who have no sense of shame when it comes to getting into trouble, but also for the mess they create in your home. Face it, having a dog means messes and odors are just part of the territory. If you love your dog as if they are your kid, you will be concerned about the cleaning products you use. Baking soda has a long reputation for being an all-around natural and versatile cleaning product, and sure enough, it is also safe and recommended for use not only around your dog, but also on your dog.
Keep Your Home Smelling Fresh and Clean
With dogs come odors and messes-- if you have had dogs for very long you know it just comes with the territory. Baking soda is a safe and green way to clean up after your dog and keep your house from smelling like them and anywhere they have been. While baking soda is best known for odor absorption and can be safely sprinkled on bedding and places where your dog likes to hang out, it is also an effective cleaner.
You can use baking soda to:
Take odors out of the carpet and upholstery – Simply sprinkle a bit on the surface you want to deodorize and let sit for an hour before vacuuming.

Clean dog dishes – Baking soda is also an abrasive, making it a good choice for cleaning out dog bowls. Combine equal parts baking soda, water, and salt to make a paste you can use to scrub bowls with. Be sure to rinse them well once they are clean.

Clean up accidents – It happens to every dog owner at one time or another. Whether your dog is sick, or simply has an accident, cleaning up means not only getting the stain up, but making sure to eliminate the smell as well. Experts advise using a bit of club soda to clean the stain followed by a bit of baking soda to quell the smell.

Cleaning toys – Most people do not think about it, but your dog's toys need a good thorough cleaning from time to time as well. You can use a mix of 4 tablespoons of baking soda to a quart of water to clean most toys. Any toy made of fabric, rope, or thread can just have a bit of baking soda sprinkled on it.
Safe, Natural Grooming with Baking Soda
Baking soda is so mild it can be used directly on your dog both for cleaning and deodorizing purposes. No more worrying what chemicals are present in the products you use on your dog. Baking soda is mild and safe and was used as far back as the Egyptians as a cleaning agent for some of the very same tasks as it is used for now.
Baking soda is great for:
Dental hygiene – Good dental hygiene for dogs includes a daily brushing. You can go to the vet to get toothpaste made especially for dogs or you can use baking soda to keep their teeth and gums clean. A soft brush dipped in baking soda can help prevent future problems with your dog's teeth and gums.

Dry Bath – Need to get your dog clean fast without taking a trip to the groomers or tossing them in the tub? Sprinkle a bit of baking soda onto their skin and hair. Use a brush to comb the baking soda out.

Wet Bath – You can also use baking soda as a wet bath, especially if you happen to be out of dog shampoo or you're in a hurry and your pooch suddenly comes in from outside looking like they had a fight with a mud puddle. Simply combine three tablespoons of baking soda with one teaspoon mild dishwashing liquid and a teaspoon of baby oil. Add this to a spray bottle and make sure it is mixed well. Simply spray your pet with the solution and then use a towel to dry them off.
Final Thoughts about Baking Soda
Baking soda is fix-all of the housekeeping world and is not without its uses for your furry friend. You can even use a paste of baking soda and water to treat bee stings. Keep in mind that any home remedy such as baking soda may cause issues for your dog if you delay from seeking treatment when necessary. 
Make sure your dog gets regular dental cleanings from the vet to ensure that plaque buildup does not cause gum disease. Baking soda is a mild cleaner and deodorizer but it is essential that you check with your vet before you give your dog anything that they may be able to ingest, to ensure that it is right for your dog.

Natural remedies like baking soda can help treat mild conditions, but they aren't a substitute for veterinary care. Consider investing in pet insurance to help cover vet care expenses when your pet gets sick or injured. Start shopping around for pet insurance today to find the "pawfect" option for your fur-baby.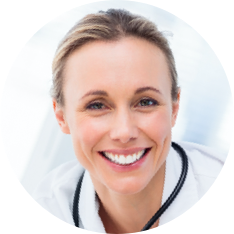 Does your pet have a supplement plan?