What to do if your dog gets off leash or goes missing
What to do if your dog gets off leash or goes missing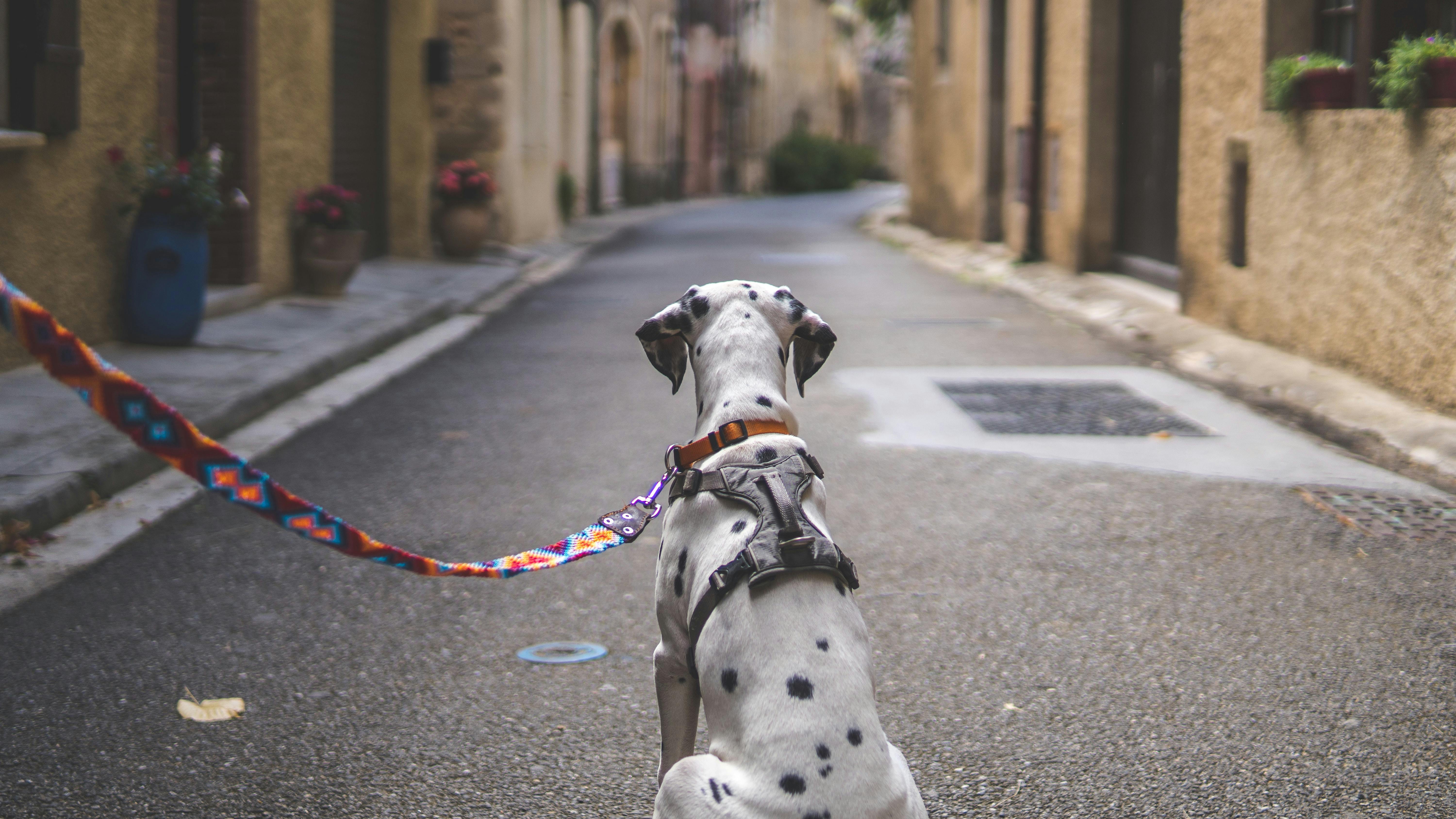 By Kaitie Edel
Published: 02/07/2022, edited: 02/08/2022
Save on pet insurance for your pet
You don't have to choose between your pet and your wallet when it comes to expensive vet visits. Prepare ahead of time for unexpected vet bills by finding the pawfect pet insurance.
This article was written in partnership with a spokesperson from Lost Animal Resource, who is also a member of the Missing Animal Response Network. 
NOTE: If you are a Pet Caregiver on the Wag! Platform and are experiencing an emergency, immediately, and from a safe location, use the red bell icon in the Wag! for Pet Caregivers app to contact Wag! or call 911. The more quickly you are able to contact Wag! when a dog gets off leash, the more likely we are to be able to assist in the safe return of the pup.
Regardless of the specific scenario, the number one priority for any pet parent when their dog gets loose or goes missing is to bring them home safely, as quickly as possible. Remember that every lost dog situation is different, and the following are provided as general guidelines and best practices. 
Prevention
Prevention is absolutely crucial when it comes to missing pets. Each dog is different, but here are some tips and tricks to keep your pup within the safety and confines of your home or yard:
Proper Fit: Make sure your pet has a properly-fitting collar or harness and that their leash is appropriately attached any time they're going on a walk. Collars and harnesses should fit snugly; you should be able to easily slide your pointer and middle finger under the collar and contact points of a harness, but it should still feel snug. Leashes should always attach to a d-ring, never to the flimsy ring that attaches a dog's tags to their collar.

Baby/Safety Gates: Consider installing safety gates before highly-trafficked doors in your home, or a secondary gate in your backyard. Security doors also offer a second layer of protection.

Keep Your Visitors Informed: Having friends or family over? Send them a quick note to let them know you have pets and to use caution when entering or exiting the home. Alternatively, keep your pets leashed or in a bedroom / office while guests are arriving and leaving.

Additional Training: If your dog is known to rush out of doors, here are a few methods to train them to break the habit.
For added peace of mind, always keep your contact information up to date on your dog's tags and microchip.
First Steps
The first step in any emergency situation is to not panic! If your dog is off leash and still within eyesight, resist the urge to chase after them. Instead, jog backwards, encouraging him to chase you. Calmly say some of his "buzz words," like "Treat?" or "Wanna go in the car?". It may seem counterintuitive, but sitting or laying down may also interest your dog enough to make them come running right to your lap. If you must follow him, move slowly and calmly, and offer (or pretend to offer) treats.
If your dog is no-longer in sight, here are some immediate steps you can take:
Engage Social Networks: Social Media is often instrumental for the recovery of lost pets. Post on your personal pages, in local neighborhood or lost pet groups on Facebook, on Craigslist, and on Nextdoor. You'll want to include a clear, full body photo, a description, and your direct contact information. Be sure to include your major cross streets or those of the last confirmed sighting as well as clear instructions on how to attract your dog.
Contact your immediate neighbors: Many dogs get loose and stay within a tight radius of their home or even visit neighbors' yards and porches. Let your neighbors or complex management team know if your dog is missing as soon as possible so they can alert you to sightings and begin to spread the word.

Stay Organized: You'll want to keep track of any verified sightings of your dog. Consider printing out a map of a 3-mile radius of your home so you can keep track and identify trends. You may also want to keep note of who you've contacted, when family members are available, or other useful information, all in one place. You'll also want to find a recent, clear, full-body photo of your dog for flyering and search party efforts.

Preserve some scent items: In the event your dog doesn't return home or isn't found within a few hours, like most are, it's important to preserve some items with their scent, in case you would like to engage a Tracker. Place their food bowl, brush, blanket, collar, or leash (for example) in a tightly sealed zip-locking bag or leftovers container.

REMINDER: Update your dog's microchip information. If you haven't already done so, be sure to update your dog's microchip information. Many people's first inclination when finding a dog is to take them to a local shelter or vet, where the staff's first priority will be to scan for a microchip. If your information is not up to date, they will not be able to contact you. If you're not sure how to update this info, call the veterinarian or shelter that placed the chip for guidance.
Utilize Other Online Resources: You may wish to post on Pawboost and/or Lost My Doggie. Both sites have a free option to generate awareness of your lost pet in your local community. Craigslist, Nextdoor, Animal Control, and local animal shelters and rescues may also have feeds of "Found" dogs that can be checked regularly.
Scent Stations
Lost dogs in "survival mode" are generally drawn by smell, not sight or sound. A Scent Station is a great way to lure a dog home, or to an area where recovery is less difficult. You'll want to set up a scent station as soon as possible, but ideally within a few hours of a dog going missing. When building a scent station:
What to include: Set out water, food, and an item with your own scent on it, like a recently worn, unwashed t-shirt or blanket. Food should be left on the ground without a bowl; if a raccoon or other animal eats the food you've left out, your dog will still be able to smell where the food was set on the ground.

The smellier the better: Raw meat and dry kibble may smell in your kitchen, but outdoors and in unpredictable weather, they won't do the job. Get creative with things like hot dogs cooked in liquid smoke or microwaved fish.

Consider location: Your front or back porch is an ideal location for a scent station. If you've had confirmed sightings of your dog, you may wish to set up a scent station somewhere nearby. Note that it may be inappropriate to place food in a public park, as it may be considered feeding wildlife, which is not legal in any state.

Replenish frequently: Check scent stations frequently and replenish them with food, water, and freshly worn clothing. This is an important step to encourage your dog to return back to the same location.
Lost dogs often return to where they've been or travel in circles. By setting up a scent station, you will increase the likelihood that your dog will return to a single, known location, which will ultimately increase the chances of sightings and recovery.

Flyering
Another extremely effective way to get the word out about your lost pet is to post flyers. When creating a flyer for a lost dog, remember to make it legible, keep details brief but effective, and include a clear picture and your direct phone number. Here are some things to keep in mind when posting flyers about you lost dog:
WHERE TO POST:

Traffic light poles or trees at busy intersections

Restaurants or coffee shops with community bulletin boards

Dog Parks

Veterinary offices and hospitals

Post offices

Libraries

Churches

Community Centers

Apartment Complex Offices

Community mailboxes
You may also consider flyering digitally by emailing any of the resources above, as well as dog rescue organizations, schools/colleges, scout troops, community associations, sports complexes, or other local organizations with frequent high traffic.
Invest in sturdy supplies: For flyers posted outdoors, purchase medium-weight paper to print on (at least 65#), use high-quality ink, and consider laminating flyers or placing them in sheet protectors. Use a light-duty, manual staple gun (not an office stapler) when posting outdoors whenever possible, or invest in sturdy, weather-proof tape. Be mindful to not damage any property or risk leaving traces when flyers are ultimately removed after your dog's recovery, while still making flyers sturdy and weatherproof.

DON'T include a monetary amount for any posted reward. High rewards or rewards with a specified amount tend to attract fraudsters or create urgency in the community that could create a threat to the safety of your pet.
Search Parties
If you, your friends, family, or coworkers are available, search parties can be an effective tool in reuniting a lost dog with his owner. Here are some dos and don'ts of search parties:
DO: Look everywhere! Dogs can be traveling on pavement, through gravel or grassy areas, over hills, etc., not just on sidewalks. Look behind benches, under trees, and in nooks and crannies. 

DO NOT: Drive/walk around yelling the dog's name or whistling. You're more likely to frighten them than entice them to come to you.

DO: If friends, family, and coworkers are not available, services like Taskrabbit and Thumbtack can assist in matching you to people available for "odd jobs." 

DO NOT: Offer a high monetary reward for the person who finds your pet. This could lead to members of the search party chasing after your dog or frightening them into unsafe or inconvenient hiding places. Instead, offer kind gestures like home cooked meals after a search as a token of appreciation.

DO: Verify all sightings with photos. Have your search party prioritize photo taking, and verify all sightings by comparing photos you have of your dog. Keep in mind that weather conditions, grooming changes, and being dirty may change your dog's appearance. Keep track of all verified sightings on a map to identify trends in her behavior. Consider setting up additional scent stations if you see that she is gravitating towards a particular area based on verified sightings.

DO: Encourage members of your search party to carry fliers or photos of your dog to help create additional awareness.
Trapping & Trail Cam Efforts
Many animal rescues utilize traps to capture lost or stray dogs. When contacting local rescues, to alert them of your lost dog, you may also wish to ask if they have trapping resources that they can initiate for you near verified sightings or scent stations. Humane, two-door animal traps are often available at local hardware stores or with expedited shipping via online retailers if you'd like to set up trapping efforts alone or with your search parties. You may also consider setting up trail cams in familiar places to see if you can confirm sightings without needing to be in the physical location, but be sure to communicate with the property owner before leaving traps or cams on their property.
Lost Dog Trackers
Lost Dog Trackers are generally available in every major city, and sometimes have a team of their own dogs that are trained to find lost pets by their scent. A quick internet search should help you find dog tracking and trapping resources in your area. If you're considering hiring a tracker, it's important to preserve scent items belonging to your dog such as their leash or a toy in a tightly sealed bag or container.
When Your Dog Is In Sight Again
If you or someone you're in contact with has located your dog, it is extremely important to remain calm and not chase her. Try jogging backwards, showing her treats, or laying flat on the ground to pique her interest. Once she is close enough that you can be confident in grabbing her, quickly secure her with a slip lead/noose leash or by grabbing around her chest or waist. Ideally, you would not grab a dog quickly by the collar, at risk of injuring her or allowing her to wiggle out.
Every Dog is Different
Your dog on the run may not be the dog you know at home. That said, when strategizing a plan to find your lost pup, it's still important to keep in mind her personality type and what motivates her.
Happy-go-lucky: Dogs who are laid back and love anyone they meet will have just as much luck being recovered by a stranger as they will by you or another loved one. They may be extra curious to meet a large group of new friends, and may be motivated by affection and words of encouragement ("Who's a good dog?!"). Consider hosting a barbecue with familiar and new faces in a location near verified sightings to entice your pup to investigate.

Independent: Independent dogs may not have a very close connection with any one person, and may come across as standoffish (though that's not to say they don't love you!). She'll likely be on the move frequently. If you feel your dog fits into this bucket, engaging trapping efforts may be the safest and most productive of recovery so as not to add additional stress to an already stressful situation for her.

Shy/Anxious: Similar to independent dogs, shy and anxious dogs will likely avoid hustle and bustle at all costs. They may come out more frequently at night under cover of darkness, and will avoid highly-trafficked areas or spend a majority of their time hiding. A dog team may be most appropriate in this scenario, as scent will be abundant in your pup's most-frequented hiding places.
Nobody knows your dog better than you. Get creative when brainstorming recovery solutions, and engage tactics that you know will motivate her to come to you or to get into a predictable routine.
When Your Dog Is Home Safely
When your dog is ultimately returned home safely, it's definitely cause for celebration! Be sure to also:
Immediately visit a veterinarian to ensure that your dog is uninjured and free of illness or parasites; the initial adrenaline of being reunited with you or fear of what they've just experienced may be enough to mask any symptoms

Pick up any supplies you posted or left out to assist in your efforts, including flyers, scent stations, and traps

Contact individuals and organizations who you originally alerted to your dogs escape and let them know they've returned home
Almost 1 out of every 3 pets go missing in their life (American Humane Association). For that 1 in 3, having a solid prevention and recovery plan in place is the best way to bring them home safely.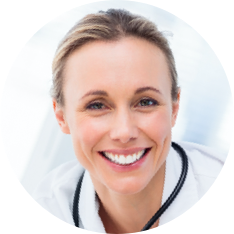 Does your pet have a supplement plan?