What is Acid Reflux?
In healthy upper digestive systems, the stomach's sphincter valve closes to prevent the digestive fluids from refluxing upward. However, the fluids seem to pass this sphincter when the acids residing in the stomach become too great, which is usually caused by dietary influenced gastritis. Overtime, the feline's esophagus becomes inflamed and painful, a condition veterinarians term esophagitis. The smooth tissues become scarred and narrowed, and tighten to protect the acids from further damaging the esophagus, forever affecting the cat's ability to easily consume food.
Acid reflux in cats is a condition in which fluids within the stomach flow upward into the esophagus. Also known as gastroesophageal reflux disease or GERD, veterinarians do not know the exact cause of this chronic disease, but hypotheses have been made. The up flow of stomach acid chronically irritates the esophagus lining, medically termed mucosa, causing clinical signs of regurgitation.
Symptoms of Acid Reflux in Cats
Symptoms of acid reflux in cats mimic the clinical signs associated with human acid reflux disease. Vets assume a feline feels the same heartburn sensation paired with the feeling of a throat obstruction, which is why they display clinical signs similar to that of humans. Although the way a cat feels cannot be determined, cats do display clinical signs of acid reflux that clue pet owners in to an underlying problem. Symptoms of acid reflux in cats include:
Dysphagia (difficulty swallowing)
Decreased appetite
Weight loss
Pain upon swallowing (noted by vocalization or pawing at the neck)
Regurgitation of food
Salivation
Drooling
Frequent vomiting
Chronic non-productive cough
Chronic nasal discharge
General discomfort
Change in the nature of the meow
Causes of Acid Reflux in Cats
Acid reflux can affect cats of any breed, any sex or age, although acid reflux has been reported in more young cats than older felines. Felines that eat table scraps or have a diet that constantly changes are more prone to developing acid reflux than a feline that is fed a properly balanced diet. Acid reflux is also found in felines that are diagnosed with chronic vomiting and hairballs. Veterinarians have also hypothesized the possibility of a hiatal hernia being one underlying cause, as this hernia causes a tear in the feline's diaphragm. Anesthesia is known to cause acid reflux in felines for a period of time following surgery, but this form of acid reflux is usually temporary and resolves on its own with time.
Diagnosis of Acid Reflux in Cats
Following a thorough review of your cat's medical history and performing a physical exam, the veterinarian will proceed to perform logical diagnostic tests to determine the underlying cause of the problem. The veterinarian will likely request the following diagnostic tests:
A CBC (Complete Blood Cell Count): blood test used to evaluate the number of circulating platelets, red and white blood cells.
A biochemistry profile: a blood test that provides information on the level of electrolytes and gastrointestinal enzymes the feline is producing. This blood test also indicates the functionality of the cat's organs and overall internal health.
Urinalysis: examination of the urine to screen for infection, metabolic conditions and damage to the kidneys.
Radiographs: thoracic (chest) x-rays of the chest containing the heart, lungs and upper digestive tract, and abdominal x-rays of the abdominal cavity.
Endoscopy: the use of a fiber-optic camera placed inside the esophagus, lower airways, or trachea for evaluation purposes.
Treatment of Acid Reflux in Cats
The treatment goal of acid reflux in cats is to address the underlying cause and protect the esophagus from further damage. Your veterinarian will likely recommend a dietary change, focusing on low-protein sources and feeding small, frequent meals. By decreasing your cat's dietary intake, the esophageal sphincter can strengthen while the acids residing in the stomach will be decreased. Additionally, the veterinarian may prescribe an antacid to reduce the amount of acids the stomach produces. He or she may also recommend a mucosal protectant to prevent further damage to the esophagus. A common esophageal mucosal protected medication is sucralfate. Lastly, drug therapy to improve the esophageal sphincter's tone is often prescribed to cats with acid reflux, as it is beneficial to correcting the problem.
Recovery of Acid Reflux in Cats
It may take a few weeks to a few months for a cat to fully recover from the symptoms of acid reflux. Acid reflux in itself may not be curable, but the symptoms can be managed with the prescribed medications to reduce stomach acid and protect the esophagus from further damage. Dietary changes and other recommendations made by your veterinarian should be followed exactly to gain the best prognosis possible for your cat.
Acid Reflux Questions and Advice from Veterinary Professionals
kyra
hairless
6 Years
0 found helpful
took my cat to vet today, since last night shes been dry heaving like every 30/40mins , no vomiting, still eating, we did get another cat 5 days ago and the older cat has been over eating(getting into the kittens food) Vet said her lungs sound clear, No fever, pressed her belly and didnt seem bothered, so to basically monitor her for the next 24hrs, she said it could be acid reflux.. Now im
noticing that she has her lower jaw slightly open with a look of wanted to vomit but doesnt.. she is also very mood not wanting to be bothered at all
I am having the same thing happening to my baby, what was your findings?
Add a comment to kyra's experience
Was this experience helpful?
Kitty Lou
Blue Eyed Siamise
4 Years
0 found helpful
Has Symptoms
Weird sounds like she's choking
Hi, I'm very frightneed for my cat. She's 4yrs Old & I think she has acid reflux. Very aloof attitude, doesn't act the same. Makes a peculiar sound, as if she's going to throw up, but doesn't, Irritable. Is their a possible home remedy for this condition? Or should I call or take her to the Vet? Thank You!
Add a comment to Kitty Lou's experience
Was this experience helpful?
Hima
Domestic short-haired tabby
3 Years
0 found helpful
I have a female adult tabby. She has had too much gas with all grainy foods I have tried. She's been on a grain-free wet and dry food diet for months now since that worked the best (so far) but there are still some issues. She what appears to be "burping" quite frequently and swallows afterward so I guess that's heartburn maybe. She already eats small portions throughout the day. She has medium stage gingivitis and two broken teeth and her at times drooling is assumed to be the result fo that but I'm wondering if it could be about her diet instead, or if she might have acid reflux. In the last bloodwork she also had abnormally low WBC 2,98, and a tad high RBC, and high PLT. She had no clinical symptoms the bloodwork was just done to check if it was OK to vaccinate her that day.

In last January she was hospitalized with high fever, lethargy, not eating, and change in voice after not eating for 3-4 days. Her bilirubin was high in the bloodwork. The vet went between FIP and gallstones and when she responded to the antibiotics came to the conclusion on gallstones over her getting better and bloodwork solely. (No ultrasound or x-rays or urine/stool test.)
Add a comment to Hima's experience
Was this experience helpful?
Fido
Cat
4 Years
2 found helpful
Hello doctor, I'm contacting with you from Iran. I have a 4 years old persian cat. My cat is extremely addicted to eating dry food (royal canin indoor long hair) and if i stop feeding him dry for, hi will not eat any other food, even for 1 week. He often vomits three times a month. Two times hair ball and a foam once. Sometimes after vomiting it may not be eat anything for about 12 hours . his veterinarian used sonography to diagnose and said i have seen a thick layer in his stomach and it may be a chronic reflux. I have two questions that veterinarians have not answered me right here. Does my cat need to take any medication? Is dry food harmful for my cat?

At the end, I apologize for that my English language knowledge was not good enough for writing this email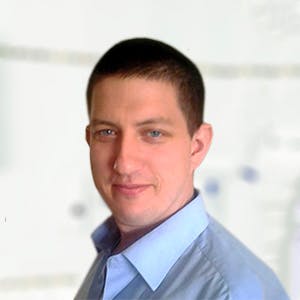 3320
Recommendations
If there is a build up of acid it may be able to be controlled or managed with famotidine if your Veterinarian feels it is suitable; however there are other causes of stomach thickening, but without examining Fido I cannot be certain what the cause is. Your Veterinarian should guide you to a suitable diet like Hills Z/D and acid reducers. Regards Dr Callum Turner DVM
Add a comment to Fido's experience
Was this experience helpful?
Deci
American Shorthair
1 Year
2 found helpful
Our baby Deci send to have acid reflux or something like it. She will suddenly sit up and cry while stretching her neck and licking. She been examined and is healthy just underweight. Is there anything I can give her to help with this? I'm aftaid it's causing her to not gain any weight and I don't want her to be in pain.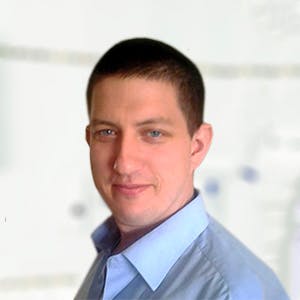 3320
Recommendations
Generally acid reflux results in the stomach being empty and there being an overproduction of stomach acid leading to discomfort, lip licking etc… normally feeding in regular smaller portions can help but you would need to speak with your Veterinarian about acid reducers if feeding in smaller portions doesn't help. Also, feeding a different diet can help too; bland diets are usually better when fed four times per day in small portions. Regards Dr Callum Turner DVM
Add a comment to Deci's experience
Was this experience helpful?
Snickers
Cat
9 Years
0 found helpful
My cat was prescribed Omeprazole from the vet. I am having a hard time administering the capsules. Can the capsules be opened and sprinkled on food? Does it have a bad taste?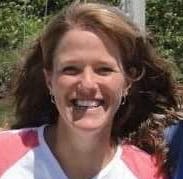 1611
Recommendations
I"m not sure if the formulation that you were prescribed has a bad taste without knowing which one it was... you should be able to open the capsule and sprinkle it on some canned food, though, and that might make it easier to give. Just make sure that you put it on a small amount of canned food so that you can see if Snickers eats it all before giving more food.
Add a comment to Snickers's experience
Was this experience helpful?
Joey
American Shorthair
12 Years
0 found helpful
My cat is vomiting about twice a day. He has been on several different foods in the last few months while the vet tried to figure out his itchy skin. He was put on 2 hydrolyzed foods, both of which caused him to vomit. His skin didn't improve so the vet told me to put him back on his prior limited ingredient diet. Each time his diet changes he's fine for about a week then the vomiting starts usually twice a day - the middle of the night and the middle of the day. He eats wet and dry food but has recently been resistant to the wet food. What might be causing his vomiting?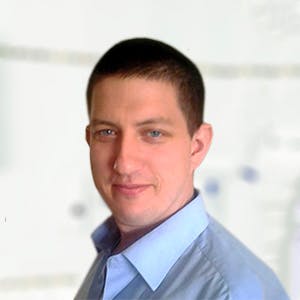 3320
Recommendations
It is difficult to say what specifically is causing the vomiting especially if he is alright for around a week after a diet change; you should revert back to the limited ingredient diet and follow up with your Veterinarian. It is important also to keep track of the ingredients in the foods you give to see if any particular ingredient is a common issue. Regards Dr Callum Turner DVM
Add a comment to Joey's experience
Was this experience helpful?
Lola
American Shorthair
14 Years
2 found helpful
My cat has times (much more rarely now than in the past) when she smacks her lips and swallows repeatedly. It can go on for a few minutes. (Today it went away when I gave her a plate of food). It looks like she has hiccups between the swallowing. She has IBD. Could she have GERD, too?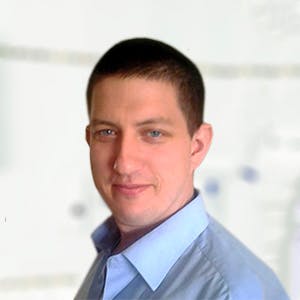 3320
Recommendations
It is possible that Lola is having some issues with acid reflux, you should think about feeding her smaller meals more often so the stomach isn't empty for long between meals; see how she goes with the change in meal frequency but if there is no improvement you should discuss with your Veterinarian. Regards Dr Callum Turner DVM
Thank you!!!!! I have noticed that she stops when she eats. Thanks for the help!
Add a comment to Lola's experience
Was this experience helpful?
Yolandie
Siamese mix
9 Years
1 found helpful
I've been to numerous vets about my cats fluctuating vomiting and weight loss and they said acid reflux. I put probiotics with enzymes in her wet food but she is a picky eater. I use to keep her hard food out so she can nibble on when she doesn't want wet food but then she pukes and the wet food dries out. What is the best hard food for reflux?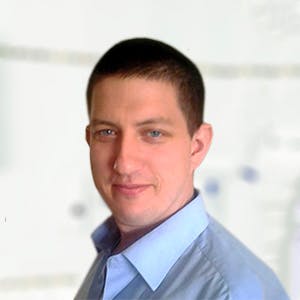 3320
Recommendations
It is more important to find a food which is tolerated well by Yolandie, however you may want to use a restricted ingredient gastrointestinal sensitive diet to see if there are any improvements in symptoms. There is rarely a one diet fits all solution so you should try her on a simple diet for a few weeks to see if there are any improvements, also using an acid reducer may also help but discuss with your Veterinarian especially if she is on other medication. Regards Dr Callum Turner DVM
Add a comment to Yolandie's experience
Was this experience helpful?
Ghoul
dsh
2 Years
-1 found helpful
Has Symptoms
extends his neck like a gag
symptoms are after eating
Hi! i was wondering if food allergies could cause acid reflux? My cat was on dry food for his whole life until this occured. He would throw up, sound like he was choking, and would lose his meow. Since putting him on 1/4 a pepcid every other day as the vet suggested it has improved, but still happens on occasion. It happened today after he was given a freeze dried chicken treat. Im wondering if he could be allergic to chicken or if the freezedried treat could have irritated his throat. Im trying to avoid the scope because i dont have a ton of money so im trying to narrow down potential irritants. Do you think either of those things could be a cause? Thank you :)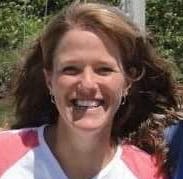 1611
Recommendations
Thank you for your email. I would think that the irritation from the chicken treat was more likely that cause than an allergy to the food. Without examining Ghoul, I can't say for sure, though, and it would be best to call your veterinarian and ask their opinion, as they have seen him, know more about his specific condition and health status, and will be able to give you more insight that I can. I hope that all goes well for Ghoul.
Add a comment to Ghoul's experience
Was this experience helpful?
Mikey
Ragdoll
11 Years
-1 found helpful
Has Symptoms
throws up 3-5 hours after eating
tries to eat plastic, wires etc.
My cat has been throwing up quite often for about 3 months now. we've brought him to two different vets and they both took blood tests as well as physical exams and found him to be okay. they've both prescribed medicines which did not alleviate these symptoms.
enrofloxacin and famotidine.

it seems as if he is more down, i.e. sad as of late which would make sense. I think he is constantly hungry as he throws up a few hours after eating. sometimes the contents include food, other times just bile, or phlegm.

we initially thought this had to do with him trying to eat unsafe items, (cords, plants, plastic) he tries to bite them more than swallow them, however we thought his symptoms were due to this, seems this is more a symptom than a cause.

he did collapse quite a few months before this started, (around 8 months ago) he meowed suddenly, and then fell down, he stayed this way for a minute and then got back up. he fell onto his side, both front and hind legs gave way, he was conscious the entire time. when we mentioned this to the vet they were't concerned...

we've tried changing his food a number of times. he only eats hard food. we've tried about 6 different types. i highly doubt this is the cause.

i don't want to keep bringing him to more vets just for them to prescribe something which has nothing to do with the issue.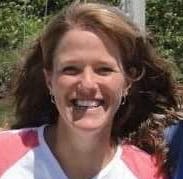 1611
Recommendations
Thank you for your email. The next step for Mikey might be x-rays or an ultrasound, if those tests haven't been done. A stricture, partial foreign body, or cancer are possible causes for this behavior. i hope that you are able to resolve this issue for him.
SOUNDS LIKE DEHYDRATION AND SOME KIND OF GASTRO INFLAMATION
THEY HAVE ACID REDUCING PERSCRIPTION FOOD INSTEAD OF 20 TEST 2,000 DOLLARS LATER THAT TELL NOTHING MUCH IN THE LONG RUN ITS ALL ABOUT MONEY FOR MOST VETS LIKE DR. KING YOUR CAT MAY NEED IV FLUIDS AND A DIFFERENT FOOD
Add a comment to Mikey's experience
Was this experience helpful?
Cali
mixed
6 Years
3 found helpful
My cat has been throwing up blood tinged liquid for about 1 /12 years. Sometimes she will throw up her food as well and when she does that it comes up whole. I took her to the vet at that time, she was admitted over night for observation, she had blood work an exam and was given fluid. The next day she was sent home as they could not find anything wrong with her. I changed her food at that time to Wellness Complete Health Adult Health Salmon, Salmon Meal & Deboned Turkey Recipe Dry Cat Food thinking that might have been the problem. She was okay for a few months then started throwing up again. It is has been going on for awhile, some times it is days in a row, a few times a day and then she can go for a few weeks not throwing up at all. She acts normal before and after she throws up. I can always tell when it is going to happen because she will lick right before. She does not act sick at all, shes not lethargic, she runs around the house and plays. I am thinking it might be acid reflux.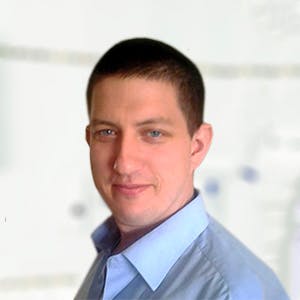 3320
Recommendations
It is possible that Cali has acid reflux, you can try settling her stomach using Pepcid (famotidine) at a dose of 0.23mg/lb (0.5mg/kg) an hour before food to see if it stops the vomiting. If Cali continues to vomit, it maybe that she has a food intolerance or an allergy to something in her environment; try changing her food to boiled chicken and rice for a few days as it is a bland diet which isn't irritating. Regards Dr Callum Turner DVM
Add a comment to Cali's experience
Was this experience helpful?
Gizmo
American Shorthair
Five Years
-1 found helpful
Has Symptoms
Sound of something caught in throat
I have a 5 year old short haired cat who for the past two weeks has had 4 episodes of a short "cough" like sound, seems a bit like he has something caught in his throat. It lasts less than 30 seconds and otherwise he is fine. He has been a lip licker and a bit of a drooler his entire life. He was seen by the vet and given an injection of abx, lungs sounded clear and no other URI symptoms. Is it possible this could be related to acid reflux? Thank you.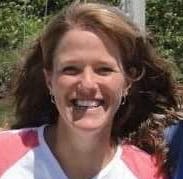 1611
Recommendations
Thank you for your email. Acid reflux is not a common condition in cat, but it is possible. Other possibilities might be mild asthma, a hairball, or a food intolerance. if it continues, it would be a good idea to have him seen by your veterinarian and assessed. They may want to take x-rays to rule out thoracic disease. I hope that he does well.
Add a comment to Gizmo's experience
Was this experience helpful?
Quit-it
tabby
5 Years
-1 found helpful
Idk if my cat has reflux or something more serious. Hes vomiting white foam, not eating much, is noticeable uncomfortable and clingy,and acts like he wants to spit up a furball but burps really loud. I cant afford a vet visit.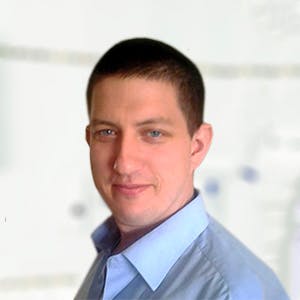 3320
Recommendations
There are a few possible issues which may be affecting Quit-It which may include infections, parasites, hairballs, foreign objects among other causes; you should ensure that is kept hydrated and try feeding some small boiled chicken chunks to stimulate appetite. However, if there is no improvement you should visit your Veterinarian regardless of cost to be on the safe side. Regards Dr Callum Turner DVM
Add a comment to Quit-it's experience
Was this experience helpful?
bakri
dsh
4 Years
-2 found helpful
hi my cat throws up 2 to 3 times a week and feels acid reflex as she howls. she become okay for few days and then again the symptoms come up.
we admitted her to the hospital on first instance , she did blood works, xray , ultrasound . everything was okay and they kept her on fluid for the night and she was okay next day.
is there a long term solution for vomit and acid reflex.
we changed so many different foods like prescription diet / grain free food / wet food but no difference observed . she still vomits 1/2 times a week.
do we need low fat or low protein diet ? or any recommendation of any medicine.
thank u for your help !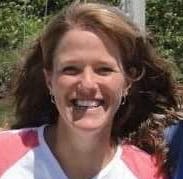 1611
Recommendations
Thank you for your email. WIthout seeing Bakri, I can't diagnose or recommend any medication or food change, but there are prescription diets that are made for GI upset and can be fed long term, as well as medications that treat nausea. Since she was recently seen by your veterinarian, it would be good to call them and ask what might be given so that she isn't vomiting and gagging. I hope that everything goes well for her.
Add a comment to bakri's experience
Was this experience helpful?
Tillie
Cat domestic
16 Years
1 found helpful
Has Symptoms
Previous loss of appetite, nausea,
Medication Used
0.5 Famotidine 5mg tablet daily
My cat Tillie is 16 and has recently been diagnosed with kidney disease following being admitted with dehydration and tooth absorption. She lost her appetite and I was struggling to get her to eat. Our new vet prescribed anti acid tablets and her appetite has improved and she is starting to put on weight. Two weeks ago she weighed in at 3.84kg. She hates taking the tablets. I have tried every way I can think of but every day is a struggle. She is prescribed half of a 5mg Famotidine tablet every day. My questions are does Tillie need to take the tablet everyday if her symptoms have improved and she is eating or will she deteriorate again without them? When is the best time to give the pill. If possible I give her the tablet (after a struggle) during the morning because I think it would help settle her stomach during the day and so she will eat. I just want to do the best I can for Tillie and would be grateful for your advice please.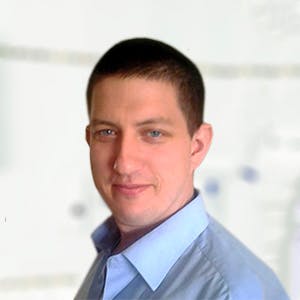 3320
Recommendations
Sometimes a cat will only require famotidine whilst they are not eating to help settle the stomach, once they start eating usually they can come off it unless symptoms return; I find that feeding smaller portions throughout the day (around four times per day especially one before bed) will allow the stomach to be not empty for long, but each case is different. You can try to go without the famotidine, but be prepared if symptoms return; if you are going to give it you should give it around thirty minutes before food (a small breakfast). Regards Dr Callum Turner DVM
Add a comment to Tillie's experience
Was this experience helpful?
kunjika
Local
4 Years
0 found helpful
mat cat was on amoxicillin for a swelling in her face which appeared all of a sudden one day..it was aspirated and the fluid was reddish and infected so my vet started her on amox clav and it was countinued for 10 days..swelling subsided gradually.. but gradually my cat stopped taking food . she developed vomiting. now she refuse to take food (but drinks water, she had some difficuly to swallow) and looks so tired ..she had this increased salivation , drooling .. Is this related to gastritis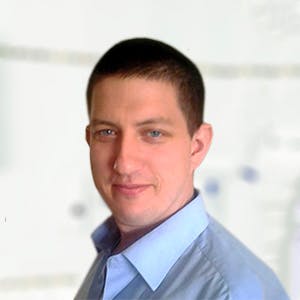 3320
Recommendations
A loss of appetite isn't uncommon in cats taking amoxicillin, however when they stop eating it can then be difficult for them to start eating again; you should encourage appetite using a different food, try using a smooth cat food mixed with water and syringed into the mouth or giving boiled chicken chunks by hand to her, also heating up food in the microwave like you would for a baby can increase its appeal. Acid reducers may help if there is some acid reflux, but I would recommend you speak with your Veterinarian first as they may decide to give an appetite stimulant instead. Regards Dr Callum Turner DVM
sir, you havent mentioned anything about drooling and excess salivation,she drinks water buy herself..
Add a comment to kunjika's experience
Was this experience helpful?
Tom
Persian
Four Years
-1 found helpful
My cat has been throwing up for the past year. It's never hairballs, usually just food, sometimes digested and sometimes not. Sometimes it's even just transparent slime. At some point it would be as much as twice a day, others maybe once every few weeks. He has done countless tests and even a sonar as well as taking various medications but nothing ever helped. I live in Egypt and veterinarians here aren't that great so please don't advise me to visit one yet again. Thank you in advance.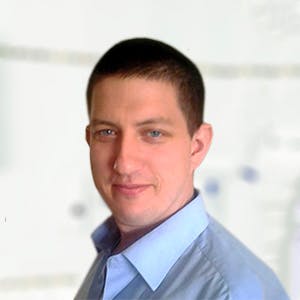 3320
Recommendations
There are various causes of vomiting, all with different approaches to treatment so there is no one quick fix for this; causes include food sensitivity, infections, parasites, acid reflux, poisoning, hairballs (already mentioned by you), hormonal conditions, foreign objects, tumours among other causes. It would be useful to try to feed Tom in small regular portions throughout the day (like three or four times per day) so that the stomach isn't empty and acid doesn't accumulate; other than that, I cannot recommend anything else as I am unable to examine him. Regards Dr Callum Turner DVM www.vet.cornell.edu/fhc/health_information/vomiting.cfm
Add a comment to Tom's experience
Was this experience helpful?
Lily
mixed
2 Years
1 found helpful
My cat was recently diagnosed with gastric valve disease and was given two shots and two antibiotics which seemed to help for a week or so but is recently sick again and can't hold any food down.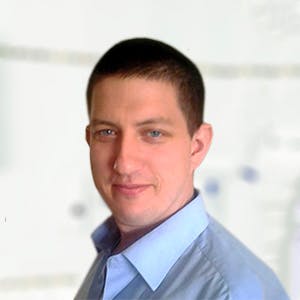 3320
Recommendations
If Lily is continuing to have trouble after the effects of the medicine have worn off, you should return to your Veterinarian for a discussion of the condition along with the results of the physical examination. Acid reducers may help, but I would recommend you speak again with your Veterinarian. Regards Dr Callum Turner DVM
Add a comment to Lily's experience
Was this experience helpful?
Smokey Joe
Siamese
9 Years
0 found helpful
Smokey Joe has always eaten dry food. Now he is strictly indoors so I feed him Iams indoor/hairball formula. In the last six months or so, after he eats he acts like he is going to regurgitate the food, but then nothing. Could he have acid reflux? Could introducing wet food for sensitive stomachs help? Thank you!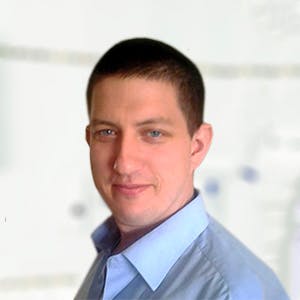 3320
Recommendations
There are various causes for this symptom and if a change of food correlates to the symptom then it may be worth trying about food (like the one mentioned) to see if there is any improvement. If Smokey Joe is still having some issues you should have him checked over by your Veterinarian to be on the safe side. Regards Dr Callum Turner DVM
Add a comment to Smokey Joe's experience
Was this experience helpful?
Daisy
tabby
21 Years
1 found helpful
My cat is 21 years old and has acid reflux. The vet prescribed her 1/4 pill of Omeprazole daily, and I can't get her to eat it. She hates the taste. I've tried treats, I've tried covering it in other human foods she likes. I even tried to ground it up and mix it into her favorite wet cat food. But she won't eat it. I have even gone as far as putting the pull in her mouth and basically non harshly forcing her to eat it, but she just throws it back up. I'm lost and don't know what to do. When she's not on the medicine she throws you constantly, and I feel so bad. How can I help or is there another way to get her to take this pill? Or is there a different medicine I can feed her?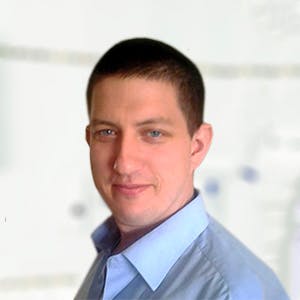 3320
Recommendations
The problem with omeprazole and other similar medications is that they were developed for humans and can be chalky for animals; there are other options available like a flavoured oral liquid from a compounding pharmacy (liket the link below) which may be better for you, but you would need a prescription from your Veterinarian. Regards Dr Callum Turner DVM www.svpmeds.com/product/omeprazole-20mgml-flavored-oral-liquid-compounded-for-dogs-and-cats/
Add a comment to Daisy's experience
Was this experience helpful?
poppy
Tabby
2 Years
0 found helpful
Poppy has been throwing up blood tinged liquid. She started around one and a half to two weeks ago. She hardly eats (even though she loves food), and sleeps all day. Even more than normal. She is normal very lively, though she hardly touches her favorite toys now. We took her to our vet, and they said her stomach got irritated by grass, and gave her acid reflux. We have been giving her carafate suspension and laxatone, but she isn't better. She is a quick healer, and we are starting to get worried. What can we do to help our little girl?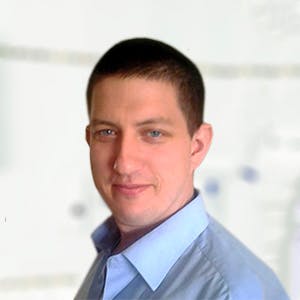 3320
Recommendations
I would return to your Veterinarian as you would have seen improvement already if it was a simple case of gastric irritation. Foreign bodies, infections, parasites, ulcers, poisoning etc… may all cause these symptoms; a further examination is required to help determine the underlying cause, your Veterinarian may require to perform an x-ray to rule out other causes. Regards Dr Callum Turner DVM
Add a comment to poppy's experience
Was this experience helpful?
Sonnie
American Shorthair
8 Years
Sonnie has thrown up for years. It's always clearly regurgitated food (rather than a mystery mess, digested food, or bile). He maintains a healthy weight. I've tried different foods to rule out allergies (the current one for the last 6 months being Blue Buffalo Wilderness dry) but he still vomits once a day to every other day. I've seen two vets. One said "some cats just vomit." I took him to another 4 months ago who ran blood tests then told me he's fine and didn't wish to discuss ideas with me further. My employer recently mentioned her dog throws up when his acid reflux is bad and I hoped maybe this was the answer. My only concern dietary-wise is that he has a history of developing crystals in his urine. Will a low protein diet put him back at risk of crystals?