Acute Moist Dermatitis in Cats
Acute Moist Dermatitis in Cats
Veterinary reviewed by: Dr. Linda Simon, MVB MRCVS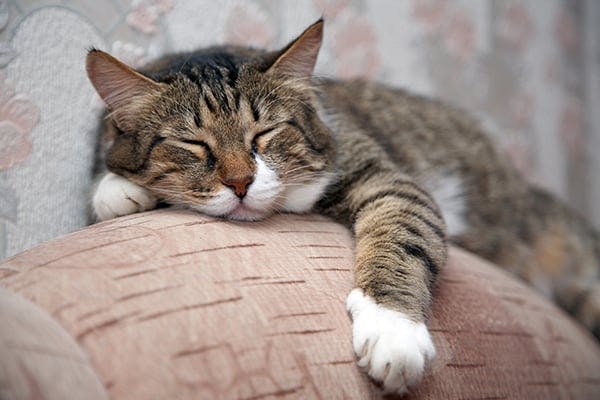 Veterinary reviewed by: Dr. Linda Simon, MVB MRCVS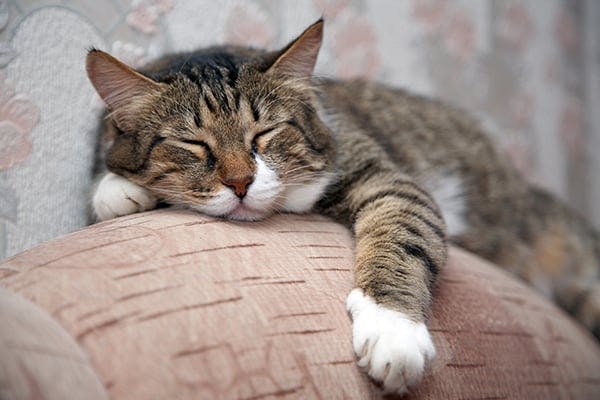 What are Acute Moist Dermatitis?
Acute moist dermatitis may be the result of a bacterial infection or a flea infestation. This condition is also more prevalent in hot and humid weather.
Acute moist dermatitis is a condition in which sores, often called "hot spots", appear beneath the fur coat. While more common in dogs, acute moist dermatitis can sometimes occur in cats, particularly in areas where the coat is thick or heavy. Long-haired breeds have a predisposition for developing the condition.
Acute Moist Dermatitis Average Cost
From 343 quotes ranging from $200 - $500
Symptoms of Acute Moist Dermatitis in Cats
Acute moist dermatitis, while considered a mild condition, will cause discomfort and pain for your cat. Seek immediate veterinary attention if you notice any of the following symptoms:
Excessive itching or chewing at the skin
Excessively moist and red skin when parting the coat
Blood or pus in the sores and on the skin
Smaller red bumps surrounding the hot spot*
Loss of hair
*These bumps found near the open lesions are usually a sign of a more serious skin infection that warrants slightly more intensive treatment.
Top
Causes of Acute Moist Dermatitis in Cats
The particular cause of acute moist dermatitis will depend on the location it affects. One of the main causes of the condition in cats is bacterial infection following a minor skin injury or anything else that may cause the cat to itch or irritate its skin. This is characterized by the presence of moisture and fluid in the coat, which allow the bacteria to spread.
Apart from bacterial infection, parasites such as mites and fleas are often the cause of acute moist dermatitis. Allergies may also play a role.
Top
Diagnosis of Acute Moist Dermatitis in Cats
Your vet will be able to make a tentative diagnosis based on presentation of symptoms and appearance of the lesions. Be sure to inform your vet of the extent and duration of your cat's symptoms as well as any skin allergies you know of.
In order to make a definitive diagnosis and identify the underlying cause, your vet will most likely take a blood test or a skin scraping. In many cases, appearance of the lesions is sufficient to make a definitive diagnosis, but blood tests and skin scrapings will help identify an underlying infection or allergy.
Top
Treatment of Acute Moist Dermatitis in Cats
Treatment will begin immediately and will involve soothing the sores in addition to tackling the underlying cause. Your vet will first shave or clip your cat's hair in order to gain better access to the lesions. Using an antiseptic solution, your vet will then clean the lesions thoroughly. If the area is particularly painful or inflamed, sedation may be required.
Treatment for acute moist dermatitis is usually an antibiotic or antiseptic spray or ointment. These treatments often include pain relief medication as well, helping to minimize your cat's discomfort during the healing process. 
For cats that have smaller red bumps surrounding the open lesions, oral antibiotic treatment may be prescribed for a minimum of two weeks. For cats in which acute moist dermatitis is caused by skin parasitic infection, the appropriate flea or mite treatment will be required.
Do not use any over-the-counter topical treatments, sprays, or pain medications made for human use unless explicitly instructed by your vet. These may cause burns on your cat's skin and worsen the condition.
Top
Worried about the cost of Acute Moist Dermatitis treatment?
Pet Insurance covers the cost of many common pet health conditions. Prepare for the unexpected by getting a quote from top pet insurance providers.
Recovery of Acute Moist Dermatitis in Cats
Always follow your vet's post-treatment instructions carefully. The main focus during recovery is to prevent the infection from recurring. If your cat has been placed on antibiotics, it is imperative that you administer the medication for the entire recommended duration of treatment even if the condition starts to improve. Failure to do so could result in aggressive recurrence.
You will need to make sure that you keep the hair short when applying any medications to the skin. Your vet may advise you to keep the hair clipped or shaved until the condition has completely healed. Do not use scissors in order to do this, as this may cause injury to your cat. If you have any questions on the proper clipping procedure, consult your vet.
If your cat has fleas or mites, you will need to thoroughly treat the furniture and carpets in your home to prevent reinfestation. This can be done using a store-bought flea spray recommended by your vet. Please note that many de-flea sprays can be ineffective; consult your vet regarding the most effective option. If you have any other animals in your home, you will need to treat them for fleas as well.
Since acute moist dermatitis is a mild condition, your vet is not likely to schedule any follow-up appointments. However, if the condition does not seem to be improving with treatment after 48 hours or if it begins to spread, contact your vet immediately.
Top
Acute Moist Dermatitis Average Cost
From 343 quotes ranging from $200 - $500
Top
Acute Moist Dermatitis Questions and Advice from Veterinary Professionals
Domestic long haired cat
One Year
2 found helpful
2 found helpful
Has Symptoms
Itching, Scabs, Moist Fur
My long haired cat is getting scabs around her neck and above the base of her tail. And when I hold her for a little bit, she feels moist. When she lays down on a paper towel, there's an imprint where she's been laying, like she left a yellow residue. So, it's not just coming from her wounds.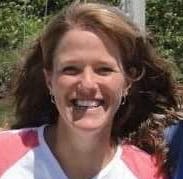 Dr. Michele K. DVM
2 Recommendations
Thank you for your question. She may have an infection, parasites or mites, or a bacterial or fungal infection. Without seeing, her unfortunately, it is difficult for me to say what might be going on, but it seems having her seen by a veterinarian would be a good idea. They would be able to examine her, see what is causing the problem, and get treatment for her. I hope that all goes well for her.
Aug. 1, 2020
Was this experience helpful?
Domestic shorthair cat
One Year
2 found helpful
2 found helpful
Has Symptoms
Itching, Scabs On Neck And Moist Skin On The Neck
So I have 4 cats and one (only one) has been an itchy mess and hes had scabs on his neck, initially i thought it was from itching consistantly, but now his neck only under his chin (no where else on the body) he has damp skin/fur. The scabs are all over where his hind legs can reach to scratch and only there (why I thought this was from scratching,) but the sudden wet skin has me worried now.
Dr. Sara O. DVM
2 Recommendations
Hello, It sounds like your cat may have allergies. It will cause them to itchy a lot and have small scabs and bumps. Look for fleas on your cat as this can be a cause of allergies. Many times these cats may need antibiotics or allergy medication to clear this infection. If there are a lot of moist spots your vet may even have you use topical medication. It would be best for your vet to look at your cat and prescribe him medication to help him feel much better.
July 30, 2020
Was this experience helpful?
Acute Moist Dermatitis Average Cost
From 343 quotes ranging from $200 - $500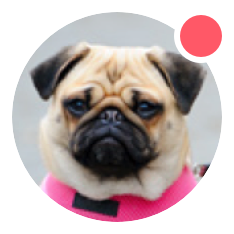 Need pet insurance?