What are Protrusion of the Rectum and Anus?
Young kittens are the most at risk of developing a protruding rectum. Kittens under six months are more susceptible to parasites, which can cause straining during defecation. Older cats may also develop rectal prolapse when suffering from injuries or rectal tumors. Chronic irritation of the rectum can weaken its state in the body. Intense straining in general can push the rectal tissue out of the body. If this happens, it is important to keep the tissue moist and immediately bring the cat to a veterinarian for treatment.
In rare circumstances, a cat's rectal tissue may protrude out of the anal opening. This is referred to as a "rectal prolapse". The rectum is the end piece of the large intestine. Noticing tubular tissue coming out of your cat's anus is a visual cue that the rectum has partially exited the body. Swelling and severe pain are common with this condition. The cat will not likely be able to pass stool, which can lead to death in a matter of days.
Symptoms of Protrusion of the Rectum and Anus in Cats
While certain primary issues may lead to rectal prolapse, most symptoms of the prolapse itself are external and visible from the anus of the cat. Symptoms are as follows:
Tube-like tissue outside the anus
Bright red anus
Straining
Severe constipation
Swollen anus
Excessive anal licking
Depression
Lethargy
Long capillary refill time
Causes of Protrusion of the Rectum and Anus in Cats
Many different underlying issues can cause rectal prolapse in cats. Identifying the main problem can help in preventing prolapse from happening a second time after treatment. All known causes are below.
Gastrointestinal parasites
Dystocia (pushing while delivering kittens)
Cancerous or benign tumors in the rectum
Injury to the rectal lining
Genetic predisposition (as seen in the Manx cat breed)
Hernia
Ingestion of a non-food item
Constipation
Gastroenteritis from bacterial or viral infections
Urethral calculus (urinary stones in the urethra)
Diagnosis of Protrusion of the Rectum and Anus in Cats
After you bring your cat into a veterinary clinic or animal hospital, the veterinarian will need to perform a complete physical examination. This will include visual confirmation of the symptoms present followed by a rectal exam. To differentiate rectal prolapse from an even more severe condition called intussusception (small intestine prolapse), a lubricated probe will be inserted into the cat's anus. If the probe enters with little to no resistance, intussusception is likely and emergency surgery is required. If the probe does not enter easily, rectal prolapse is most likely present. The cat will need to be sedated for the duration of this examination.
The underlying cause of the rectal prolapse needs to be identified to choose the proper form of treatment. A fecal analysis may prove useful in identifying any parasites that are present in the cat. Blood work, including a complete blood count to see if hemoglobin is decreasing, and a chemical panel for overall health assessment may be necessary. Urinalysis can also help diagnose certain issues that cause rectal prolapse. X-rays can be used to see the extent of internal damage to the rectum.
Treatment of Protrusion of the Rectum and Anus in Cats
The earlier a cat is brought in to be treated for rectal prolapse, the better chance for a successful recovery. Treatment has to be administered quickly to keep as much rectal tissue alive as possible. All treatments require general anesthesia and pain killers for the recovery period.
Manual Resetting
If most of the rectal tissue is alive, the veterinarian may be able to manually push it back into place. Sutures are then placed around the anus to keep the rectum in the body. Sutures need to be loose enough to allow bowel movements to pass. Sutures can be removed after 48 hours.
Colopexy
This is a mildly invasive surgery with an initial incision about the size of a spay incision. The rectum is pulled back into the body and secured to the body wall.
Rectal Resection
This surgery is used if rectal tissue has died and needs to be removed. Once dead tissue is amputated, the rectum is connected back to the anus. This is a very complicated surgery that is used as a last resort attempt to save the cat's life. Complications are common.
Deworming Medication
If parasites have been found in the cat, a full deworming is necessary to help the cat from having more rectal issues.
Antibiotics
If bacterial infection has been identified as an underlying cause, antibiotics can be prescribed to eliminate the harmful bacteria from the body. Prescriptions generally last from two to four weeks.
Recovery of Protrusion of the Rectum and Anus in Cats
If the underlying cause of a rectal prolapse has been identified and treated and the rectum has been successfully returned to its proper place, the cat can make a full recovery. If a colopexy or manual resetting have taken place, recurrence is possible. If rectal resection surgery has been performed, serious infections can develop through the healing process and permanent incontinence is a possible outcome.
If any incision has been made, take proper care in monitoring the surgery site for swelling, pus, bleeding or any other signs of infection. Apply an Elizabethan collar to stop the cat from licking its incision. Stool softeners are often required and are sometimes paired with an anal gel to assist the cat in passing bowel movements and help reduce pain.
Deworm your cat on a regular schedule to help prevent a parasitic infestation from occurring in the first place. Fecal exams can also help diagnose parasites at early stages. Your veterinarian may recommend that you give your cat a diet high in fiber. Lots of fresh water should also be available to your cat. These provisions can help prevent constipation from occurring.
Protrusion of the Rectum and Anus Questions and Advice from Veterinary Professionals
Sarah
Manx
3 Years
0 found helpful
I inquired about a Manx cat and the foster mom responded to my questions and also told me the cat (about once a month for 1-2 days) has a prolapsed butt which goes away naturally. The foster mom said that this is normal for the Manx breed and is due to constipation because of diet and that a vet said no treatment is needed. I was reading up on the condition and saw that a lot of times it requires surgery to fix the condition or that it can be due to parasites. Is the Manx breed an exception to this rule because of their lack of tails? What is the best diet I can give this cat to lessen the symptoms? Is there anything I can do to help shorten the time of constipation? Are there long term affects of this condition?
Thank you!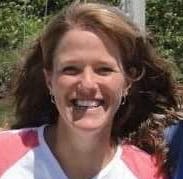 511
Recommendations
Thank you for your email. Rectal prolapse is not normal in any cat, but Manx cats are prone to the problem due to nerve abnormalities that may exist because of their lack of tail. It is typically due to straining, whether that is from parasites, constipation, or foreign material in the stool like hair. If the rectum spends too much time outside the body, the tissues can die, and surgery would be required to resect that part of the colon - if the rectum prolapses and doesn't correct itself, veterinarians will place temporary sutures to keep it in until for a few days until things return to normal with the stool. IT would be a good idea to have Sarah examined by your veterinarian before committing to keeping her, see how severe her neurologic defect is, and discuss ways to make sure that she has normal stool. I hope that things go well for her.
Add a comment to Sarah's experience
Was this experience helpful?
ming
Cat
2 Months
0 found helpful
my cat is having a diarrhea i think because his stool is liquid. he is suffering from anus prolapse but he undergo surgery last december. it is possible that his anus will turn into normal
???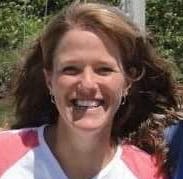 511
Recommendations
Thank you for your email. If Shai is having diarrhea to the point where his rectum has prolapsed, he needs to be seen immediately by your veterinarian. The tissue that prolapses cannot survive outside of the body for very long, and if it stays like that, the tissues can die. I hope that he is okay.
My kitten had sutures put in and told to come back in2 weeks less then 2 weeks she prolapsed again cost me 700 now its in gods hands
Add a comment to ming's experience
Was this experience helpful?
Able
American Bobtail
9 Months
2 found helpful
My male cat I think he's in-between 6 months and a year old he showed up at my house 3 w|is ago nothing but skin and bones but we connected so I started taking care of him I finally got him looking healthy but now he has a lump on his anus I saw for the past 3 days just a nugget of fecies one even on his the rocking chair with a coushion that he sits on I thought it was odd since he never went potty on the porch before I don't know what to do but I really love him so I don't want this to become life threatening unfortunately I don't have the money for any type of surgery if needed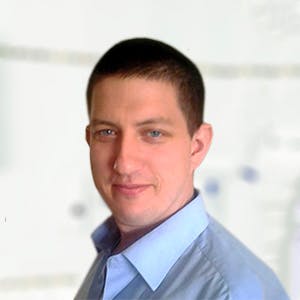 2008
Recommendations
A lump on or around the anus may be caused by a few different issues including anal sac disorders, perineal hernia, tumours to name a few possible issues. Without an examination it is difficult to determine exactly what the cause of this faecal incontinence is; from a treatment point of view, just make sure that Able isn't struggling or straining to defecate, if so add some fiber into his diet. I've provided two links below for charities with links which assist people who cannot afford veterinary care so you can at least get him seen to determine the cause. Regards Dr Callum Turner DVM www.aapaw.org/resources/vet-assistance-programs.html www.aaha.org/pet_owner/lifestyle/cant-afford-critical-veterinary-care-many-nonprofits-can-help!.aspx
Add a comment to Able's experience
Was this experience helpful?
Yoyo
I don't know
5 Months
0 found helpful
I noticed my 4 month old female kitten has a rectal prolapse about 4or 5 cm with difficulty in defecation. I manuallly reduced it back but it prolapsed again. No bleeding. Some dirt sticking to it. No signs of dehydration. Deworming done 1 and half months ago. She was playing well yesterday and it only happened today. She seems to be in pain now. How didn't notice for how long she had constipation because there's is six cats at my house . I can't take her to the vet right away and until next week. Is it emergency? How should I clean her and what should I feed her?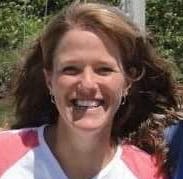 511
Recommendations
Thank you for contacting us about Yoyo. She should see her veterinarian sooner than next week. Often times, rectal prolapses in kittens need to have a temporary suture place to keep it in place while the source of the difficulty defecating is resolved. She may need to be put on stool softeners in the meantime. If the prolapsed tissue has a chance to dry out, have dirt sticking to it, or litter, or whatever else she sits in, those very delicate tissues can die. If that happens, she would need an extensive surgery to resect that part of her colon. Your veterinarian will be able to direct you as to the best treatment once they see her, but she should go in today to be seen.
Add a comment to Yoyo's experience
Was this experience helpful?
Tail less
Manx
8 Weeks
0 found helpful
My 8 week old male kitten has a distended hard abdomen and his anus is sealed shut. None of the adult cars will lick his butt I rack him. It seems they've given up on him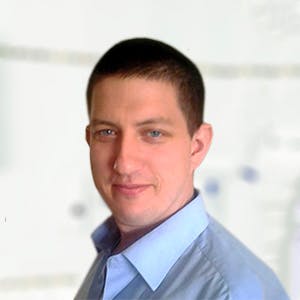 2008
Recommendations
There are various ways to get a kitten to defecate, but in young kittens it may be a case that their anus is sealed closed which is a congenital anomaly called atresia ani where surgery or euthanasia are the two options. If wiping around the anus with a damp warm cloth doesn't work, you should visit a Veterinarian for an examination immediately as this is a medical emergency if it is atresia ani. Regards Dr Callum Turner DVM http://veterinarynews.dvm360.com/surgery-stat-diagnosis-and-surgical-management-atresia-ani-small-animals
Add a comment to Tail less's experience
Was this experience helpful?
Chewy
Egyptian Mau
3 Months
0 found helpful
My kittens buthole is slightly starting to protrude and I don't have the money to bring him to a vet, is it possible for me to to anything at home, possibly push it back in or something?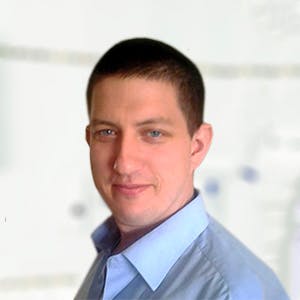 2008
Recommendations
It would be best to try to soften Chewy's stool so that there is less straining during defecation which may help in the short to medium term; plain canned pumpkin and canned tuna with some oil (no other additives) may help lubricate the stool for easy passage. Ideally though a visit to your Veterinarian would be best and they may decide to place some sutures around the anus or take a wait and see approach. Regards Dr Callum Turner DVM
Add a comment to Chewy's experience
Was this experience helpful?
Poche
Korat
7 Weeks
0 found helpful
Um hi my cat has a large cut opened wide from the side of the anus and i dont know rhar to do am verry concerned i gave him advil and i put hydrogen peroxide plz help!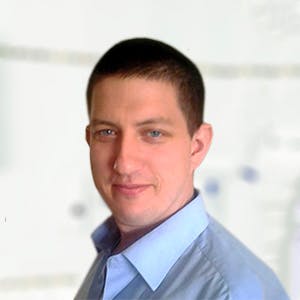 2008
Recommendations
Advil (ibuprofen) is highly toxic to cats and shouldn't be used as it causes kidney failure, you should visit your Veterinarian immediately to check Poche over; also hydrogen peroxide can slow the healing of wounds by damaging capillaries. Please take Poche in immediately to your Veterinarian or an Emergency Veterinarian. Regards Dr Callum Turner DVM www.petpoisonhelpline.com/poison/ibuprofen/
Add a comment to Poche's experience
Was this experience helpful?