What is Anal Sac Disease?
The anal sacs are located on either side of the anus at the four o'clock and eight o'clock positions. These small pouches store an oily, foul-smelling fluid that is secreted during defecation, but can also be released to mark territorial boundaries and ward off predators. The anal sacs--more appropriately the anal glands--are sometimes impacted or infected by bacteria. The condition affecting the feline's anal glands can soon worsen and result in an anal sac abscess or rupture, which requires prompt veterinary attention.
Symptoms of Anal Sac Disease in Cats
The symptoms associated with anal sac disease in cats depends on the severity and nature of the problem. In any case, anal sac disease is a painful condition and will make even the gentlest feline display aggression. The first sign a cat owner will notice is scooting, rubbing, licking or biting of the rear portion of the body. As the condition worsens, additional clinical signs can include:
Scooting of the rump along the ground
Rubbing or licking the anal area
Localized pain
Irritation
Inflammation
Swelling
Redness of the anal tissues
Bloody discharge from around the anus
Causes of Anal Sac Disease in Cats
Anal sac disease in cats can be caused by bacterial infection or gland impaction.
Bacteria can infect the anal sacs due to the close proximity of the glands to the anus. Feces naturally contains healthy bacteria from inside the colon, which can travel into the ducts during a bowel movement. The anal sacs do not contain healthy bacteria and soon become infected.
The original purpose of the anal sacs was to allow the feline to mark his/her territory and ward off predators. However, due to the domestication of our felines today, most do not find a need to mark territory and go unthreatened by predators. Therefore, underuse of the glands can lead to an over accumulation of the oily fluids, which impacts the gland. Obese felines are at a high risk for developing anal sac impaction.
Diagnosis of Anal Sac Disease in Cats
The clinical signs of anal sac disease commonly point the veterinarian in the direction of an anal sac complication. However, intestinal parasites such as the tapeworm, can also cause a few similar symptoms to anal sac disease (scooting and biting or licking of the anal area) and will be ruled out as part of the differential diagnosis. The veterinarian may request a fecal floatation test to rule out parasites, but most anal sac disease cases are pinpointed on physical examination.
Treatment of Anal Sac Disease in Cats
The treatment of anal sac disease in cats depends on whether the problem is caused by impactions or infections, and if the condition has progressed to an abscess or rupture. In all cases, the feline will be prescribed pain management medication for several days not only to alleviate pain, but inflammation and swelling as well.
Anal Sac Impaction
Disease caused by anal sac impaction will need to be manually expressed by a veterinary professional. Anal sac expression may require an anesthetic and is carried out by gently squeezing each sac. The veterinarian, technician, or assistant may complete anal expression as they are trained professional. Anal expression should never be completed at home or by a groomer, trainer, or other unlicensed professional, as anal sac rupture may occur.
Anal Sac Infection
Disease of the anal sacs caused by infection will require expression and antibiotics to eliminate the bacteria. The veterinarian may choose the flush out the infected sacs depending on the specific case at hand.
Anal Sac Abscess
Disease of the anal sacs that has progressed to an abscess will require lancing and flushing the affected area. This procedure will likely require sedation and will be carried out by the veterinarian.
Anal Sac Rupture
Disease of the anal sacs that has cause the glands to rupture requires surgical treatment. The glands may be repaired or removed depending on the specific case at hand.
Recovery of Anal Sac Disease in Cats
Anal sac disease in cats that was caused by impaction or infection and did not progress has a very positive outlook. The condition may reoccur, which is why it is important to revisit your veterinarian and discuss prevention methods of anal sac disease in your cat.
Felines that have undergone anal sac surgery may experience a lack of bowel control following surgery. The nerves used to control the muscles surrounding the anal sphincter are manipulated during the surgical process, causing inappropriate defecation while walking, sleeping or laying down. In most cases, this behavior of inappropriate defecation will improve with healing and is only a temporary problem. However, severe rupture cases or abscess that have been left untreated may leave the feline unable to control bowel movements for life.
Anal Sac Disease Questions and Advice from Veterinary Professionals
Baby Girl
Persian
3 Years
0 found helpful
Took our cat to the vet today for her regular check up. My husband said the doctor said her anal glands were abcessed and she drained them manually. Our poor cat was screaming and the vet asked if my husband wanted to learn how to drain them. Should the vet have given her something for the pain?
100% should have given the cat sinsthubg for the pain. An abscess is stage 3 in the profession and I'd the most painful.
Add a comment to Baby Girl's experience
Was this experience helpful?
Fred
tabby
13 Years
0 found helpful
My cat yowled and hissed when I accidentally pressed his rear end. Upon further examination he had a dark, oozing abscess on one side of his anus measuring about an inch across. He licks and rubs it frequently and has difficulty walking and sitting comfortably. About two weeks before this appeared he began vomiting on multiple occasions. He also pooped outside the litter box a couple of times.
Add a comment to Fred's experience
Was this experience helpful?
Moo Moo
Not sure
2 Years
0 found helpful
We have had our cat for two years. When he was a baby he had an infection in his anal glands because they were impacted and we didn't know. We now have to take him to the vet every month to get them expressed because he is not able to do it on his own. They have tried altering his food but he is constantly crying and I don't know if it is because he is in pain or he just needs attention. When we take him monthly they are always completely full. I hate that the only solution is taking him monthly. Is there anything else we can try to get him to express them on his own? Or would surgery be an option?
Add a comment to Moo Moo's experience
Was this experience helpful?
Madeline
dsh
10 Years
0 found helpful
Last night, Madeline suddenly jumped up from the sofa, started making a guttural cry, and vigorously licking around her anus. I also noticed a really bad odor. I don't see any blood or other discharge, don't see any evidence of tapeworms around the anus. Could this have something to do with her anal glands? I will be bringing her to the vet tomorrow.
Add a comment to Madeline's experience
Was this experience helpful?
Kiki
N/a
9 Years
0 found helpful
My cat has had impacted anal glands twice. Recently I took her to the vet and they cleaned the glands out. One side has a lot of scar tissue and the the other side had some blockage. It's been two days now and her bottom is swollen and she won't stop licking it. She was prescribed antibiotics but it seems the situation has gotten worse.
Add a comment to Kiki's experience
Was this experience helpful?
Pepe
Not
18 Years
0 found helpful
Took Pepe to the vet bout a month ago because he had blood and looked very swollen around his anus. The vet said that he had a infection from some feces that stuck to his fur and it irritated him. The gave him a shot and sedate him to check if there was a blockage or something but it was all good. All his blood work came back perfect for his age. Well he has some blood again around his anus, but nothing in the litter box. Idk if we should take him back to the same vet or if we should get him to another vet for a second opinion? If anyone has any ideas please let me know.. Thank you in advance!!
Add a comment to Pepe's experience
Was this experience helpful?
Chappie
Shorthair
15 Years
0 found helpful
Has Symptoms
Pooped outside the litter box
Medication Used
Clavamox antibiotic- oral
My dude was being super weird immediately after his sister had to be put down. He squatted down and pooped in front of me on the floor for the first time in his 15 years of life a little while after I returned home without her, and was unusually clingy, was on my lap or in my arms for days on end. Unfortunately, I misattributed his behavior to mourning and stress. Four days ago I noticed a bald patch and a large-ish hole next to his anus. I panicked and rushed him to the emergency vet, where they gave him antibiotics and pain meds. They said since it ruptured on it's own, it wouldn't require surgery, and had to heal on it's own. It says here that surgery IS required when it ruptures though. It has scabbed over now and he seems to be doing well, but I'm worried this will be a continual issue, and that they should have done surgery. What now?
My feral cat had one anal sac rupture, I could not catch her to take her to the vet, so I called and they prescribed antibiotics. I only spoke with the technician because the vet was busy, so I'll be calling back. Has anyone heard of Glandex powder? I'm searching for preventative measures to take so it doesn't happen again. My cat is near impossible to crate without severe injury to us both : (. I have tricked her on a few occasions in order to get her fixed and vaccinated but I'm sad to say she's become hip to my ploys and I'm running out of options. Ugh!
Add a comment to Chappie's experience
Was this experience helpful?
Garfield
American Shorthair
1 Year
0 found helpful
My cat has been licking excessively around his anus, to the point where his fur is balding just above his anus itself. It doesn't seem inflamed, and doesn't have any sort of odor - he is an indoor only cat that is harness-trained, but I'm always very careful to watch what he eats. He's had tapeworms before, but was treated for them and I don't think he has them again. Could this be an anal sac issue?
Add a comment to Garfield's experience
Was this experience helpful?
Bear
Maine Coon
2 Years
0 found helpful
My Maine Coon Bear has been having scooting issues for months. Her anus is constantly dirty and it drips to her vaginal area. I have to daily clean her butt. Been to the vet and no one knows what to do. She's scooting on EVERYTHING. Helo my stinky butt friend!! Bear has to be miserable.
Add a comment to Bear's experience
Was this experience helpful?
Mr. B.
Oriental Shorthair
8 Years
0 found helpful
Has Symptoms
rupture every three months
My eight-year-old Oriental Shorthair has had repeated ruptures of one of his anal glands. I am not aware of the problem until I notice the raw spot to the right of his anus. Then the area heals over ... until the next time. We are dealing with an episode now, but because he is eating and doesn't feel as if he has a fever, I am not taking him to the vet. I am, however, leaning toward the surgery to remove the gland.

I understand that he may lose bowel control post-surgery—a terrible prospect. I can't find any statistics about this. How common is the loss of control in cats the age of mine? Does his breed make a difference? He is naturally very thin but a good eater.

I would be taking him to a soft-tissue specialist.
Add a comment to Mr. B.'s experience
Was this experience helpful?
Sam
Domestic long hair
16 Years
0 found helpful
I just discovered an anal sac rupture on my 16 year old cat... he didn't show any signs of discomfort and I didn't notice any swelling around his anus, so I was not able to notice this until one already ruptured. I'm planning to take him to the vet, but what can I do in the mean time, to help. I've cleaned the area as much as I could without making him too uncomfortable. Is there anything more I can do until he see the vet?
Add a comment to Sam's experience
Was this experience helpful?
Simba
Siamese mix
6 Years
0 found helpful
Hi, my cat is discharging a smelly liquid when she sits down. I think the problem is that her tummy is quite big so she can't clean herself.(it's always been like that since she was a kitten, but she's also put on some weight being an indoor cat). I'm not sure she even has an anal gland problem to be honest, her bottom is always a bit dirty and the vet always comments on how much gas she has. The problem is that the discharge is nightly now, she sleeps in my bed and every night there's Mark's on my bed linen and often an odor. I'm focusing on getting her weight down and have switched to a low fiber diet.
I'm just curious what made you decide to switch to a low fiber diet? As far as I know, it's actually a lack of fiber in the diet that can sometimes be the cause of anal gland issues.
Add a comment to Simba's experience
Was this experience helpful?
Cookie
European Shorthair
4 Years
0 found helpful
about 2 days ago, i realized that my cat Cookie has a bloody hole at the top left of her butthole. She has not shown any bad symptoms yet, is it advisable to bring her to the vet,or what should i do? Is there a certain cream i can put on the affected area?
Add a comment to Cookie's experience
Was this experience helpful?
Kiki
Russian Blue
10 Years
0 found helpful
We noticed the other day that our cat was licking himself a lot. Last night we noticed that he now has an open sore, nickel sized, near the bottom left of his anus. He is acting completely normal. Cuddling, playing, letting us brush him and sleeping next to us. We are wondering if we should take him to the vet or not. He is very afraid and skiddish, last time we took him to the vet he expressed his anal glands and was hissing. He never acts like they so we are worried he may hurt himself more under stress. Will this heal on its own or should we take him in?
Add a comment to Kiki's experience
Was this experience helpful?
Jasper
tabby
13 Months
0 found helpful
Hello, I found a stray cat yesterday (he approached me)
He was obviously a house cat, so I took him in.

He has been passing diarrhea, and seems to have pain by his anus (he meows out and tries to bite), he's meowing a lot, and i'm noticing patches of fur on the floor from him cleaning himself (not sure if he's ripping his fur out). I've checked his stool, and I am not seeing anything abnormal such as insects or blood, but I know a cat shouldn't have diarrhea (passed with loud farts) I'm not sure if he's been a stray for a significant amount of time, which would explain the diarrhea..but I'm extremely concerned and would like to help without having to deal with vet costs.

Thank you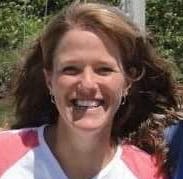 1611
Recommendations
Young cats are commonly affected by parasites, and Jasper may have been eating things that are causing his diarrhea. Since you just found him, a visit to a veterinarian would probably be a good idea, and should not be horribly expensive, to give him a good examination, scan him for a microchip to make sure that he isn't owned, check an fecal sample, and give him vaccines.
Add a comment to Jasper's experience
Was this experience helpful?
Feebid
Ragdoll
18 Years
0 found helpful
Has Symptoms
Bloody mucus from anal sac.
I inherited an 18yo ragdoll cat from an elderly lady who passed few months ago. Two days ago the cat had a bloody mucus coming out from one of her anal sacs (which now stopped). What are the options for a cat of her age?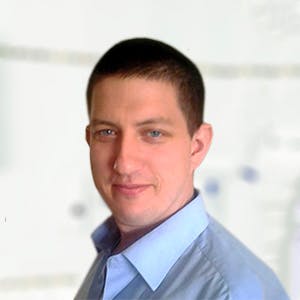 3320
Recommendations
Firstly it is important to determine whether there is a mass or another issue in or around the anal gland, without examining Feebid I cannot determine the specific cause or determine a course of action; in a cat of 18 years options will be limited generally with surgery being off the table, but medical management may still be appropriate if available for the underlying cause. Regards Dr Callum Turner DVM
Add a comment to Feebid's experience
Was this experience helpful?
Sebastian
tabby
5 Years
0 found helpful
He started licking his butt excessively about 24 hours ago. He also started squatti g like he was peeing in laundry basket, on floor but not peeing. He won't lay by me like he usually does and has been hiding behind the couch. Could this be his anal glands or something else?
Thank you,
Sherri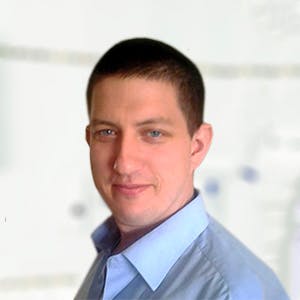 3320
Recommendations
It sounds like this may be more urinary than gastrointestinal, if Sebastian is having difficulty urinating the irritation may cause him to lick around his back end; I cannot say for certain without examining him but would recommend visiting your Veterinarian if he isn't passing any urine. Regards Dr Callum Turner DVM
Add a comment to Sebastian's experience
Was this experience helpful?
Nial
Manx
6 Years
0 found helpful
When I got home today my cat had stool stuck to his fur, when I tried removing it from the anus area, she was obviously painful. I took a look, and noticed two white dots where the anal sacs are. I then noticed his stomach seemed tight, and he has not had many normal BM, and am worried about constipation as well as anal gland infection.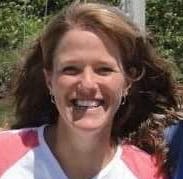 1611
Recommendations
Cats can become constipated, and can have anal gland problems, for sure. Since Nial seems to be having problems with his bowel movements and anal area, it would be best to have him seen by a veterinarian as soon as possible to have him examined and see what might be causing these problems for him.
Add a comment to Nial's experience
Was this experience helpful?
Chocolate
tabby
12 Years
0 found helpful
Dear vet,

3 days ago, I realised that there is white pus coming out from the left side of my cat's anal sac, in addition to a foul smelling odor. I have applied antiseptic cream onto the infected area, twice a day. Although the foul smell have subsided, there is still pus around the left side of the anal sac and the meat around it looks tender.

Is it advisable to bring her to the vet?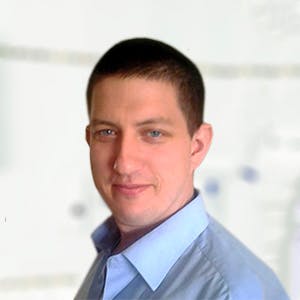 3320
Recommendations
You should take Chocolate into your Veterinarian as it is likely more effective treatment will be needed to treat this which may include medical management but in severe cases surgery may indicated; however your Veterinarian will go over all of this with you during the consult and examination. Regards Dr Callum Turner DVM
Add a comment to Chocolate's experience
Was this experience helpful?
Kyska
Not sure
11 Years
0 found helpful
Has Symptoms
Grooming around tail area
I've been to my vet maybe 3 times. Each time my cat has had something wrong with her anal sacs, usually an infection. The vet prescribes an antibiotic and we give it to my cat for a week and a half, however, the bloody, yellowish liquid still comes out of her anus. It's been going on for about 3-4 weeks now and she's had the infection 2 times before. She is too old for surgery. What exactly is happening and what are my options?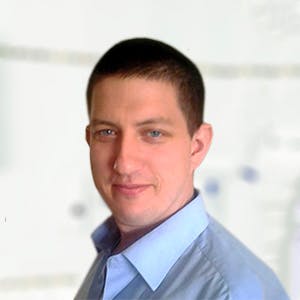 3320
Recommendations
At eleven years old, she isn't too old for surgery but any surgery would be considered seriously with pre anaesthetic blood tests to check liver and kidney function; the treatment options are patient dependant and you should discuss alternative options with your Veterinarian. It is possible that the antibiotics are not effective against the infection and another one is needed; culture and sensitivity would be useful here. If you feel that there is no progress with therapy, a second opinion with another Veterinarian may be useful. Regards Dr Callum Turner DVM
Add a comment to Kyska's experience
Was this experience helpful?