What is Chicken Allergy?
Most symptoms related to a food allergy will be related to the skin or gastrointestinal tract. A chicken allergy can show up at any age in cats and in any breed, including mixed breed cats. Once your cat is diagnosed with a chicken allergy you will want to avoid feeding any food that contains chicken protein or chicken fat as these will also cause problems for your cat.
Many times cats will develop food allergies or will not be able to tolerate certain foods. Several of these foods are found in the ingredients of commercial cat food. The most common food allergies or intolerances are chicken, fish, beef, lamb, dairy and eggs.
Symptoms of Chicken Allergy in Cats
Cats do not usually show that they are feeling poorly until they become very ill. Generally, if your cat has developed a food allergy, such as an intolerance to chicken, they will exhibit skin related or gastrointestinal related problems. If you notice your cat acting oddly or sickly, contact your veterinarian for an appointment.
Excessive scratching, especially around the neck and face
Rash around the face and ears
Excessive licking, especially the paws, stomach or legs
Red and/or itchy ears
Vomiting
Diarrhea
Causes of Chicken Allergy in Cats
A chicken allergy in cats can develop for a number of different reasons. When your cat has a healthy response to the ingredients in their food their body is able to break down the food into amino acids and the nutrients are then properly absorbed into the body. The gastrointestinal tract is vital to keeping out indigestible things that cats eat as well as nutrients that are only partially digested, or not properly broken down into single amino acids.
If the gastrointestinal tract fails to filter the partially digested foods and those particles enter the body, your cat's immune system will detect these nutrients as foreign invaders to the body and begin attacking them. This triggers an allergic reaction. The more chicken or chicken products your cat eats the more intense the allergic reaction.
Your cat has leaky gut or more appropriately dysbiosis; this means that your cat will have the same immune response every time they eat chicken or some other food that they have become intolerant.
Diagnosis of Chicken Allergy in Cats
If you suspect your cat has developed an allergy to their food, in particular chicken or chicken by-products, your veterinarian may refer you to a veterinary dermatologist for further testing and to rule out possible skin conditions.
Your veterinarian will begin by doing a thorough physical examination of your cat, noting the visible symptoms. They will also ask about your cat's diet and if the symptoms seem to intensify after eating. Intradermal skin tests can be done as well as blood allergy tests. These tests are reliable when trying to pinpoint some allergens but are not accurate when trying to pinpoint a protein allergy, such as chicken or fish.
Your cat will be put on a prescription diet for about 12 weeks; usually this diet is exclusively a hydrolyzed protein diet. No treats or flavored medications can be given during those 12 weeks to ensure that your cat is not getting an allergen from an outside source. This prescription diet will be free of potential allergy causing ingredients that are common in cats. Ideally, this diet will contain ingredients that your cat has not been exposed to before. Once the symptoms have disappeared while on this diet your veterinarian will begin reintroducing old foods one at a time to see which ones are causing the allergic reaction.
Treatment of Chicken Allergy in Cats
Treatments can begin even before the food allergen is properly diagnosed. With general treatments, your cat's symptoms can be treated and give them some relief while they are starting their prescription diet and allergy testing.
Steroids are used to relieve itching and rashes from food allergies. The most common steroids given are prednisone and prednisolone. These are given orally in tablet form. Injectable steroids can be given if the allergic reaction is severe.
Hyposensitization therapy can be used, although it is not common to do so in cats. This therapy requires that you know the precise allergen. The substance, in this case chicken, is purified and diluted then injected into your cat's system. By doing this, the immune system will begin to recognize the allergen as not harmful and having no need to attack it when it is present in the body. These injections need to be given every one to three weeks for several months.
There is a new aspect of Hyposensitization therapy that does not involve injections, but rather giving the diluted substance sublingual or under the tongue. Results begin to show within 30 days using this approach.
Prescription diets are also available for your cat. There are even over the counter foods that are specifically formulated and do not contain certain common foods that cause allergies in cats.
Recovery of Chicken Allergy in Cats
Once the chicken allergy has been diagnosed and the symptoms treated, your cat has a good prognosis of recovery provided you avoid chicken and chicken by-products in their diet. Your veterinarian will recommend a quality food that your cat can eat without having an allergic reaction to chicken. Be sure to read the labels carefully on your cat's food and treats to ensure that they are not exposed to chicken.
Chicken Allergy Questions and Advice from Veterinary Professionals
Chili
Domestic shorthair
3 Months
0 found helpful
I just found a blank bald spatch on my kitten's arm. It's around a half inch perimeter circle. I gave him chicken for the first time, he's been fed dry food (purina kitten chow). Can this be an allergic reaction for the chicken? He doesn't lick it, and he's still playful.
Add a comment to Chili's experience
Was this experience helpful?
Piccolo
Siamese
5 Months
0 found helpful
Has Symptoms
Coat feels dirty even after a bath
Frozen yogurt texture stools
Piccolo is having foul smelling bowel movements that resemble the texture and look of frozen yogurt. He also sneezes a lot. We haven't changed his food since we adopted him a month ago. Our vet said it was just stress related but still hasn't cleared up.
My cat had the fame thing. Foul smelling diarrhea that looked like pudding. It was an allergy to chicken. Stared feeding him duck dry food with some wet duck food. Turned him around. Now I just try different foods to see what he has a reaction to.
My cat has the same symptoms and I adopted him two weeks ago! Did you figure out what's going on?
Add a comment to Piccolo's experience
Was this experience helpful?
Daisy
DOMESTIC
9 Months
0 found helpful
Through the process of elimination and a bedroom wall full of label ingredients,i think i have just came to the conclusion my daisy girl is allergic to chicken/poultry. But the question i have is, do pet food companies have to list ingredients on their food labels in order of the most ingredient used first, second most second and so forth?
Yes, they definitely do. You can go to the website of the one you're looking for, or All About Cats, has a good review system of (almost?) all the available foods. I have been trying to find a chicken/poultry free dry and wet cat food in canada. There are some that are better than others, I normally end up standing in the aisle reading the ingredients list. It's in order from most, to least amount. Note some sizes of cans differ in ingredients. I decided I'd come online and go and buy what I'm looking for, I hope it will take less time.
Add a comment to Daisy's experience
Was this experience helpful?
Lilly Kiki
Siamese mix w tabby cat dad was huge!
5 Years
0 found helpful
My cat Kiki-lilly throws up her food constantly: it's worse with chicken/ poultry. So I always avoid. But, it's like she still does it or just do it. Throwing up : poop is normal. It's definitely something with eating.
This has been going on since she was a baby: I took to vet: they say it's she eats to fast. To big pieces. No because I give her a tiny amount whenever she asks: she just ate a tiny bit more and threw it up and it wasn't chewed full pieces. She's just trying to be normal cat and eat to fill that hungry feeling: and she throws up : some days worse then others. Today it's bad. I'm going to feed her turkey soft food. This usually works : I only do when she's throwing up bad. Today is that day: it's more chicken I tell you. But, she's now doing it with her food that usually works: idk!? Help
Her mom and brother and sisters do this also.
Add a comment to Lilly Kiki's experience
Was this experience helpful?
Isis
Mixed, some siamese.
2 Years
0 found helpful
I think my cat has allergies to chicken but my mother keeps giving her food and treats with chicken. Normally it causes smelly farts and diarrhea. Now she is also crying occasionally and her stomach is sensitive to touch and feels harder than normal. What can I do? Right now I don't have a ton of money to bring her into a vet.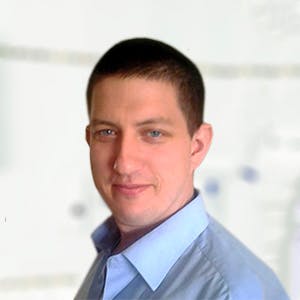 3320
Recommendations
Without examining her I cannot say whether the cause is down to an allergy to chicken, another ingredient or another cause; if you believe that a chicken allergy may be a factor you should speak with your mother about limiting or changing the diet/treats given. Without an examination I cannot be sure of the cause or recommend any specific course of action; cat food with restricted ingredients may be useful and stop giving treats for a few weeks to see if there is any improvement. Regards Dr Callum Turner DVM
Add a comment to Isis's experience
Was this experience helpful?
Mario & Luigi
Tonkinese
1 Year
1 found helpful
I have 2 littermate male cats — just a little over 1 year old. Since October, they have been shedding like crazy!! We thought it was the crazy weather we've been having, or the humidy in our home. We purchased a 4 gallon humidifier but it did not help. My cats were on Instinct food which is grain free; no corn, wheat or soy. They drink plenty of water, and get wet food 2x per day. We brush them regularly, but nothing seems to work. We've also tried supplements but they are too smart and won't eat their food. Very picky eaters! We brought them to the vet and they do have a little dandruff as well. The vet recommend switching their food to sensitive stomach/skin food so we did. Still loosing a lot of hair. Luckily there is no bald spots. We are at a loss here. Don't know what to do! :-(

I wish I could upload pictures to show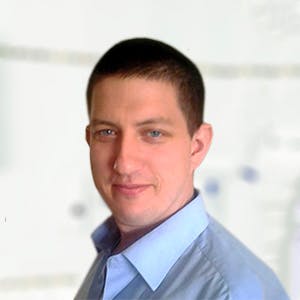 3320
Recommendations
It can be difficult to determine the cause for shedding which may include environmental factors, allergies, infections, parasites, hormonal conditions, diet among other causes; further investigation is required by your Veterinarian but may still be unrewarding in finding an underlying cause. I cannot think of anything else which may cause this level of shedding. Regards Dr Callum Turner DVM
Add a comment to Mario & Luigi's experience
Was this experience helpful?
Missy
tabby
8 Years
1 found helpful
My cat has an allergy to chicken (we think) which causes her to mow. She hates fish and will not touch it. We have changed her litter to corn based, we have taken her off all treats and canned food and are presently giving her Science diet for sensitive skin and stomach but as soon as her steroid shot wears off she starts licking again. I am looking for a food that does not contain poultry or fish. Help please.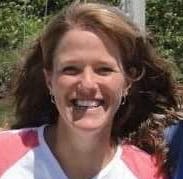 1611
Recommendations
Food is not commonly the cause for overgrooming in cats, and is not a common problem for them. Flea allergies and environmental allergies are much more common, as are behavioral causes for overgrooming. There are many effective allergy medications that Missy might benefit from, and your veterinarian would be able to discuss those with you. If you and your veterinarian do decide that food may be the cause, there are many limited antigen diets available by prescription from your veterinarian. I hope that everything goes well for her.
Add a comment to Missy's experience
Was this experience helpful?
Catalins
domestic short hair
One Year
1 found helpful
Can it cause cat to scoot on carpet. Been to vet for months anal glands expressed white granular substance then infected now okay. Still scoots so taking her off chicken, trying duck food. Not 100% on duck but still scoots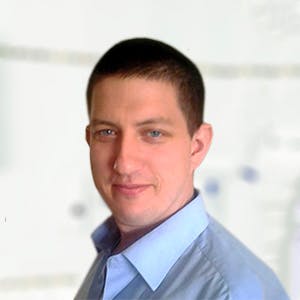 3320
Recommendations
Food allergies may cause scooting and you should always give it a few weeks after changing any diet due to allergies to ensure that the allergen is out of the system before moving on to the next possible cause. Scooting may be caused by allergies, anal gland disorders, parasites, tumours, anus trauma among other causes; give it a few weeks and if there is no improvement on the duck diet return to your Veterinarian. Regards Dr Callum Turner DVM
Add a comment to Catalins's experience
Was this experience helpful?
Bailey
Tiger
7 Years
0 found helpful
How can you tell between an allergy and over grooming? My cat has licked most of the hair off of her lower stomach. She does vomit sometimes but I was thinking that could be because of the hair she is ingesting? She does scratch other areas but doesn't seem to be more than my other cat?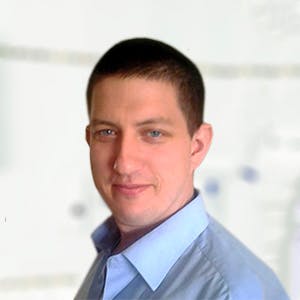 3320
Recommendations
It can be difficult to distinguish the cause of hair loss, allergies are a possibility but we generally see itching more than licking; there are various different possible causes and would be best to visit your Veterinarian to narrow in on a specific cause since hormonal conditions, allergies, infections, parasites, behavioural issues among other causes may lead to this issue. Regards Dr Callum Turner DVM
Add a comment to Bailey's experience
Was this experience helpful?
Spock
mixed
6 Years
0 found helpful
My cat has patches of hair loss. His sibling had an allergy to chicken but he was not affected much. I fed them only chicken free food. But since have changed.I just recently purchased a bag of Purina cat chow. Could this be the culprit?

I live on a working farm with goats, kids, chickens, rabbits, and pigs. We do not use chemicals in our vegetable garden, but there is plenty for him to get into.

He is past due for the yearly shots as well, but only by one month.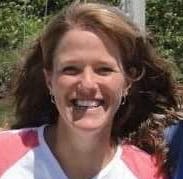 1611
Recommendations
If the hair loss occurred shortly after the food change, it is possible that that is the problem, but there are many other things that can cause hair loss. Since I cannot see him, it would be a good idea to have him seen by your veterinarian to have him examined so that they can figure out what might be causing his signs.
Will Turkey or other bird protines agrivate my cats chicken allergy
Add a comment to Spock's experience
Was this experience helpful?
Izzy
DOMESTIC
7 Years
0 found helpful
My Cat is allergic to Chicken, duck, potato, salmon, lamb, beef, pork, tuna, turkey and Ostrich!

Where food contains a small amount of these ingredients (salmon oil, chicken fat for example) would you expect a reaction? Struggling to find suiatble food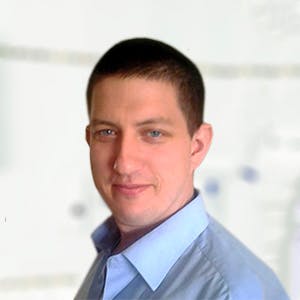 3320
Recommendations
It is possible to get a reaction from a small quantity of any allergen; it can be difficult to find a suitable diet for a cat which is allergic to so many different protein sources (have you tried venison?). I would recommend that you try either a restricted ingredient diet or consult a company like PetDiets which have Veterinary Nutritionist which will be able to work with you to find or develop a diet for Izzy. Regards Dr Callum Turner DVM www.petdiets.com/Ask-the-Nutritionist
Wasn't finished. Bottom line read ALL INGREDIENTS and I am going to try the diluted procut under the tougur or what ever the vet says. My problem is monetary
One of my 2 Burmese was losing his hair and licking constantly so i read on the back of the greenies and other foods that contain chicken meal. Now i find that he is also allergic to turkey which he loves. I b
Add a comment to Izzy's experience
Was this experience helpful?
Tyler
Maine Coon
12 Years
0 found helpful
My vet has my cat on perscription food to treat what she thinks is a chicken allergy. And I give him benedryl every day. When I don't the skin condition flares up. Any suggestions for how to give him benedryl? Currently it's a struggle as I shove it down his throat. It's hard on both is us!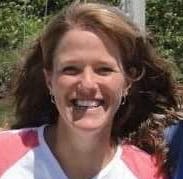 1611
Recommendations
Thank you for your email. There are liquid forms of Benadryl that your veterinarian can have compounded to taste like a more pleasant flavor - most compounding pharmacies can make medication in chicken, beef, or liver flavor, and it may make medication Tyler much easier. Your veterinarian will be able tot tell you more about what is available from the compounding pharmacy that they use.
My Maine Coon is on antihistamine daily for allergies. However, I CANNOT get a pill into her. So, my vet has a compounding pharmacy that makes a transdermal formula for her. You just rub into the inside of the ear flap (Pinna) and it is absorbed through the skin.
be careful with Benedryl. my ragdoll ended up being allergic to it and it gave him seizures. once i took him off of it he had no more seizures!
Add a comment to Tyler's experience
Was this experience helpful?
Lenny
Mix DLH
7 mos
1 found helpful
My cat does have chicken allergy
Currently only getting Hydrolized HA dry food
He has bad gas and loose stool very smelly and messy
What can I give him to eat for his gas and loose stool?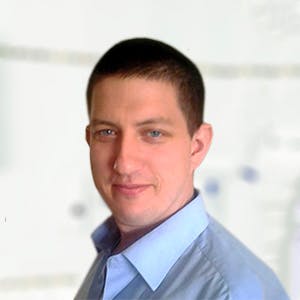 3320
Recommendations
There is no simple answer to this, it is really a case of trial and error to find a diet which is suitable for Lenny's gastrointestinal tract. Look out for high quality protein sources and alternative sources of carbohydrate; you just need to find what works for Lenny. Regards Dr Callum Turner DVM
Nothing was helping my cat's diarrhea. I tried high quality & limited grain options. Once I suspected intolerance to chicken, as a last ditch effort I tried Purina One Purposeful Nutrition Sensitive Systems, with Turkey as the main ingredient. After over two months of gut problems, this food started to turn her around within 24 hours. Today is 5th day on it and poop is becoming more formed with each passing day, and she is barely scratching her face at all anymore. Ideally I would have liked to have had all the boxes checked on what I wanted for her, non-GMO, no corn, wheat or soy, etc., but after months of both of us suffering, I am just glad to see her doing better. She is on probiotics too, but nothing significantly helped before this food. Best of luck to you. (The food is dry food, reasonably priced, found right at Walmart).
Go to : askariel for an holistic approach to the food allergies or any other allergy. It helped my kitty tremendously. It may help yours too
My kitty has a chicken allergy and we feed Holistic Select Adult Health Rabbit Meal and Chickpeas Grain Free food that we get from Chewy.com. We feed this to both our cat with a chicken allergy and our cat with diabetes. All the rest of the cats try to sneak a bit whenever they can! When I first ordered it, I was disheartened at the cost, but I've found one bag feeds two cats twice a day for over a month, so the expense really isn't that much. Good luck with little Lenny! I hope he's feeling better soon!
Add a comment to Lenny's experience
Was this experience helpful?