What is Corneal Laceration?
Corneal laceration is considered a medical emergency. Immediate treatment is required in order to secure the best prognosis and to ensure your cat retains its sight in the affected eye.
Corneal laceration is a rare condition in cats that typically results from direct trauma to the eye. Lacerations to the cornea can range in severity from partial-thickness to full-thickness corneal laceration. Mild cases can be treated with topical eye drops and medications, while more serious cases may be treated with surgery or eye removal.
Corneal Laceration Average Cost
From 211 quotes ranging from $300 - $1,000
Symptoms of Corneal Laceration in Cats
Corneal laceration should be treated as a medical emergency. Seek immediate veterinary attention as soon you notice any of the following symptoms:
Signs of pain
A visible wound on the eye's surface
Involuntary closing of the eyelids
Excessive blinking or squinting
Discharge
Redness and/or swelling around the eyes
Cloudy eyes
The presence of ulcers
Rubbing and/or swiping at the eye*
*Do not allow your cat to continue to rub at the affected eye, as this may transfer bacteria to the eye, causing infection and worsening the condition. An Elizabethan collar will help in preventing this and may save the eye.
Top
Causes of Corneal Laceration in Cats
There may be many possible causes of corneal laceration in cats. These can include, but are not limited to:
Trauma to the eye, such as a scratch or bite
The presence of a foreign object
Corneal defects
There are no age, sex, or breed predispositions for corneal laceration as it is generally caused by physical trauma. However, cats that are excitable or aggressive – particularly if they routinely engage in fighting with other cats or animals – may have a higher chance of experiencing corneal laceration.
Top
Diagnosis of Corneal Laceration in Cats
Your vet will make a tentative diagnosis based on a thorough physical examination and presentation of symptoms. Be sure to inform your vet of the extent and duration of your cat's symptoms as well as any traumatic injuries or eye problems that may have caused the laceration.
Your vet can make a definitive diagnosis by taking an eye test and administering special eye drops that will temporarily dye the cornea, highlighting any damage present. 
Top
Treatment of Corneal Laceration in Cats
Treatment will depend on the severity of the condition. Some mild cases of corneal laceration can be treated with pain medication, eye drops, topical antibiotics and anti-inflammatory medications, and the use of an Elizabethan collar. Antibiotics may be prescribed to control bacterial infection, if present.
More severe cases may be treated with surgery, usually involving absorbable sutures and covering the eye or temporarily stitching the eyelids to allow for comprehensive healing. For deep, penetrating corneal wounds, removal of the eye may be required. In this case, your vet may refer you to a veterinary ophthalmologist for specialized treatment.
Your vet will be able to recommend a treatment method based on the severity of the condition and your cat's specific needs.
Top
Worried about the cost of Corneal Laceration treatment?
Pet Insurance covers the cost of many common pet health conditions. Prepare for the unexpected by getting a quote from top pet insurance providers.
Recovery of Corneal Laceration in Cats
Recovery and prognosis will depend on the severity of the condition and the success of the treatment method. Always follow your vet's post-treatment and/or post-operative instructions carefully. Never use any eye drops or saline solutions made exclusively for human use, as these may irritate the eye, slow healing, or worsen the condition.
Always administer any prescribed medications exactly as directed. If your cat has been placed on antibiotics, it is imperative that you administer the medication for the entire recommended duration of treatment even if the condition starts to improve. Failure to do so could result in aggressive recurrence or loss of sight.
On the return home, ensure your cat has a warm, safe place to rest during the recovery period. Follow your vet's instructions in regards to the use of an Elizabethan collar. You may want to limit your cat's outdoor activity during this time to prevent further damage to the eye. If the injury was caused by another cat or animal in your household, it may be a good idea to isolate the affected cat while the injury is healing.
If your cat has lost sight in the affected eye due to corneal laceration, your vet will advise you on lifestyle adjustments. Your vet will schedule follow-up appointments as needed to ensure the condition is healing correctly. For deep lacerations that have not been treated with sutures, your vet may check the eye as often as every 24 to 48 hours following initial treatment. For less severe lacerations, your vet may schedule a follow-up appointment within three to five days.
If the condition does not seem to be improving with treatment, or if you notice signs of infection or the formation of cataracts, contact your vet immediately.
Top
Corneal Laceration Average Cost
From 211 quotes ranging from $300 - $1,000
Top
Corneal Laceration Questions and Advice from Veterinary Professionals
Fuzz
DOMESTIC
2 Years
0 found helpful
0 found helpful
Has Symptoms
Watery Eye, Slit Eye, Hiding
I live in the UK. My 2 year old cat Fuzz got in a bad cat fight outside in the garden, he came inside and was making yowling noise then went quiet and hid under the couch. He would not come out for his dinner or favourite treats. His right eye looked odd and was watery and barely open. As he did not seem to be improving over the day we ended up needing to take him to out of hours vet clinic. Initially the vet thought he may have a foreign body in his eye which she thought looked like a thorn embedded in his cornea. We started getting really worried as this was far worse than we had imagined. The vet said she needed to make an urgent referral to a specialist (opthamologist) to assess his eye with a microscope and that he might need surgery. She said if left untreated it could turn into a melting ulcer among other things and he could lose his eye. We accepted the specialist referral even though we were warned it could cost a lot and drove to another animal hospital where he was assessed again. Turns out the cat he was fighting with had punctured his eye resulting in a full depth corneal laceration that would required surgery ie sutures under general anaesthetic. Our wee Fuzz has made it through the surgery and had to spend 2 nights in the animal hospital for observations. He has come home with a buster collar and 3 types of medication- eye drops, oral pain relief and tablet anti biotic to prevent any infection in his eye from filthy cat claws. He has to remain inside for minimum 2 weeks and has a check up in 1 week. We are so relieved he is doing okay, it was really stressful and scary. If I can recommend a couple things 1) get good pet insurance- mine did not cover "out of hours" trips to the vets so none of the costs will be reimbursed and the cover only went up to £1000. It is worth it to pay a bit extra to cover out of hours, the vet said a lot of people get caught out with this when trying to claim back. £1000 is nothing when it comes to specialists and surgery. Go for minimum £5000-£7000 coverage, trust me I regret it so much. 2) if your cat has had an eye injury get him to the vet as soon as you can to rule out anything serious. Much love to you all. Read more at: https://wagwalking.com/cat/condition/corneal-laceration
Corneal Laceration Average Cost
From 211 quotes ranging from $300 - $1,000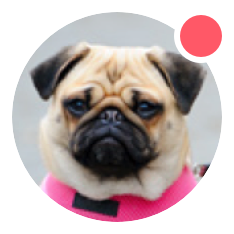 Need pet insurance?