What is Enlarged Heart?
Your veterinarian may use the term dilated cardiomyopathy (DCM) to describe the condition of enlarged heart, specifically the loss or weakening of cardiac muscle, leading to decreased function and possibly to congestive heart failure.
An enlarged heart is a condition in cats in which the muscle of the heart increases in size due to many different possible causes. This increase causes the heart to work harder to pump the same amount of blood, resulting in decreased efficiency and possibly heart failure. Though it used to be more common, a link between taurine deficiency and enlarged heart has been established, leading cat food companies to include taurine in their food, and a subsequent significant drop-off of enlarged hearts in cats. It's worth noting that outdoor cats or those fed diets not based on commercial cat food may still be at risk for taurine deficiency.
Symptoms of Enlarged Heart in Cats
Cats with enlarged hearts will often have a broad range of symptoms, and depending on the age of the cat, these could be mistaken for simply a sign of being elderly. Only veterinary examination can pinpoint dilated cardiomyopathy for certain. The primary symptoms include:
Listlessness (depression)
Lack of appetite
Weakness/sluggishness
Partial paralysis as blood clots become more common
Abnormal heart rhythm
Difficulty breathing, possibly with a cough
Causes of Enlarged Heart in Cats
It is widely believed now that taurine deficiency was the primary cause of enlarged hearts in cats, but with the addition of taurine to cat food, this has been largely resolved. Modern cases have no single cause that can be pinpointed, but instead there are several possible known culprits, including:
Parasites
Viruses
Genetic predisposition to enlarged heart
Assuming taurine deficiency is not the cause of your cat's enlarged heart, a more in-depth examination will be needed.
Diagnosis of Enlarged Heart in Cats
Your veterinarian will need to examine your cat, particularly the sounds of the heart and the ability of your cat to breathe on their own.
If your cat suddenly stops eating, shows signs of general disinterest or extreme fatigue, has difficulty breathing, or behaves in a way that indicates partial paralysis or pain in one specific region, it is a good idea to have them examined as soon as possible.
On examination, a veterinarian will be listening for a galloping heartbeat, a heart murmur, weak pulse and other abnormal heart rhythms. In addition, the cat's breathing will potentially be labored as fluid builds up around the heart and lungs, a condition called effusion. Further examination through blood drawing can indicate heart damage by evaluating levels of creatinine, a chemical marker of muscle breakdown, an increase of which can suggest cardiac damage. Ultimately, an echocardiogram is the best test for diagnosing enlarged heart, and will be the next procedure if the initial examination suggests cardiac enlargement.
Your vet may ask you about your cat's eating habits lately compared to normal. In addition, they will likely ask about onset of a cough, decreased energy and playfulness, if they have lost interest in toys or novelties that used to get their attention. Being clear about your cat's normal behavior versus what they have experienced since you've noticed the change can be essential in helping your veterinarian determine what they need to evaluate.
Treatment of Enlarged Heart in Cats
Treatment for cats with enlarged hearts involves reducing swelling of the heart as well as reducing the amount of fluid accumulating in the chest. This will improve breathing and allow the doctor more time to establish a cause. If it is determined that taurine deficiency is the underlying cause of the DCM, taurine will be administered, but even in these cases, the prognosis is not good. Once cats begin to exhibit symptoms of enlarged heart, it can be too late to treat effectively. Unless your cat is not eating prepared cat food, lack of taurine is not the primary cause, so identifying the culprit takes precious time. For the most part, treatment is focused on improving heart function while a cause can be established.
Diuretics
Diuretics work by helping your cat expel excess fluids that their body might be retaining. Diuretics are usually administered orally, but depending on the condition of your pet, may be given intravenously. There is little risk here but they do not offer a permanent solution.
Antiarrhythmic Drugs
AADs work by inhibiting the impulses that cause irregular heartbeats. They are not useful if the enlarged heart has progressed to congestive heart failure, though.
Administered Oxygen
This is another stopgap, designed to give your cat's doctor more time to find an underlying cause.
Recovery of Enlarged Heart in Cats
If caught quickly enough, the prognosis can be about 50% for survival in cats with enlarged hearts, assuming taurine deficiency is the cause. For examples without a readily apparent trigger, expected recovery rates are very low. Even for those with taurine problems, the chance at survival is not high. Long-term management of the condition depends on the initial trigger, but once a cat has survived and the condition causing the enlarged heart is identified, it can be addressed accordingly.
Enlarged Heart Questions and Advice from Veterinary Professionals
Bella
Bombay
8 Years
2 found helpful
Over the past two winters our cat had difficulties breathing. We had taken her to the vets on multiple occasions and each time they had told us it was a cold and we just needed to give her time to get past it.the other day we had to take our Bella to the vets on an emergency basis. She was having a harder time breathing and when we took her the vet had said that it was an asthma attack. On closer inspection after her xrays they get had said that her heart was enlarged and she had formed blood clots in the right side of her heart, along with her spine that lead to her hind left leg being paralyzed. She was in so much pain and had accumulated fluid in her lungs so we had to make the heart breaking decision to put her to sleep. I just want to know if there was anything we could have possibly done to help her or heal her? Everything happened so quickly. She was still eating well, and her usual active self until that day. But it was to our vets suggestion that the best thing we could have done was take her out of her pain. It's too late now but this is the second family member we've had to say goodbye to for this reason, and for the future I just want to know if there was anything that could have possibly helped them.
So sorry about Bella. We just had a similar experience with my dad's cat Jack. We lost my dad to a sudden heart attack and had just brought Jack home to live with us. Just a week before we rushed Jack to MSU Vet Clinic I had taken Jack to a vet by my dads house and was given the all clear, he had a funny eye that had turned dark sometime earlier in the year but they weren't concerned. In the short week he was with us we had all grown very attached he was a nice and friendly kitty, a little bit of my dad. We took him to MSU because he became lethargic, I was worried he had eaten an rubber band he was playing with. At MSU we were told he had an enlarged heart and fluid in his lungs, his funny eye was most likely due to his condition, all around it was not good, we made the decision to put him to sleep, he was only 10. Like you I feel everything just went too fast and am really struggling with the decision. I know MSU is a leader in animal care, I'm sure they had Jacks best interest at heart. Thank you for sharing your story, it helps me to know I'm not the only one struggling with having to make this decision.
Add a comment to Bella's experience
Was this experience helpful?
Maggie
tabby
9 Years
4 found helpful
Our cat is a gray Tabby longhair. Indoor/outdoor. WAbout 9 years old. 9lbs. Eats sixth of a can of cat foot once in the morning and once in the evening. Was feral as a kitten but wholly domesticated. We live in lake county CA which can get into the 100's in the summer and the 20's in the winter. We have had an Indian summer lately with one good rain since summer ended. Maggie is still active but a little less than normal. Hasn't wanted to play with toys. Started coughing in the evening. Vet says enlarged heart and fluid in lungs. What can we do? Turn up the heat? Try a humidifier?
It's not the heat that's causing Maggie's breathing and heart problems. Your vet probably told you that she has a heart problem. The symptoms of fluid in her lungs and an enlarged heart sound like some type of cardiomyopathy (enlarged heart) and pulmonary edema (fluid in the lungs). This sounds like heart failure.
We have a sweet ginger boy named Sandy. He was diagnosed with a form of cardiomyopathy called restrictive hypertrophic cardiomyopathy. It's a terrible disease that may or may not be caused by genetics in cats. The best thing to do is to give Maggie the dieuetics (water pills) heart regulating drugs (like the ACE inhibitor Banazapril). These cats can have a serious and extremely painful condition called saddle thrombosis. Basically a big blood clot develops in the heart because it's not moving the blood around very well. The clot suddenly dislodges from the heart and often gets stuck in an artery that sends blood to the cat's hind legs. It's kind of like a stroke in the legs. The cat is paralysed and his legs and back paws get cold from not getting any blood or oxygen. This is usually fatal but before that it's excruciating for the cat. There are some drugs a vet will prescribe to try to prevent this. I hope your cat is okay. To anyone else trying to figure out what to do please get your cat any and all recommended medications your vet suggests. Your cat cannot survive heart disease without the proper medications.
Add a comment to Maggie's experience
Was this experience helpful?
Max
tabby/bengal mix
11 Years
0 found helpful
We rescued Max, who had been abandoned, during a snowstorm around Christmas 2010. A couple of years later, began to have coughing spells, where he sounds very congested, but then is able to clear it and breathes normally afterward. I had assumed early on that he was trying to clear a hair ball, because I've never seen him spit one up. Over the past couple of years, he was diagnosed with asthma, so he's been on taper doses of prednisone off and on. This past October, he was put on a long, 2-month taper,which seemed to help him and prevent coughing, but towards the end of the taper, the coughing resumed. I extended the taper and seemed to help for a couple of weeks. I was then giving him 1/2 tab prednisone every 10 days to 2 weeks, but after a couple of months, the relief only seemed to last a day or so. In my opinion, the prednisone taper made his condition worse. Today, the results of his bloodwork came in. All was normal except for his ProBNP, which was 840. Plus the X-ray is showing an enlarged heart. I've been advised to get him to a vet 65 miles away for an EKG/ultrasound. From everything I'm reading, enlarged heart can't be reversed, and he can just be made as comfortable as possible. My question is this: is it possible the prednisone, prescribed for asthma, caused his enlarged heart? Or, is his coughing a product of the enlarged heart?
Add a comment to Max's experience
Was this experience helpful?
Larry
American Short Hair
2 Years
1 found helpful
My cat has had mouth pain for over a year now. He has been diagnosed with an enlarged heart, stomatitis, and an unknown muscle disease (evident in his mouth). The current treatment is steroids and he has a feeding tube (4+ months). He is currently eating on his own but still seems to have pain when yawning and trying to meow. I have been told to go for a consultation with a dental specialist to see if all his teeth need to be removed. After spending well over $6000 within the past year, we have been quoted another $3000+ for his teeth removal. I am worried that despite the teeth removal, the muscle disease will continue to cause him too much pain and he will still need further treatment. Unfortunately, we cannot afford much more. I am wondering if his life expectancy and pain levels warrants further treatment or if we should be humane about this and put him down (obviously not doing unless it is really the best option). Several vets have mentioned it as an option because of the cost but he is my little buddy! Please share your thoughts. Thank you! ~ Jackie
So sorry your cat Larry is so sick! I believe it would be beneficial to remove Larry's teeth. You didn't mention if his teeth are decaying. If they are or if he has tooth rebsorbtion which are both very painful. If you have been given treatment options for his pain with this muscle disease it would be worth removing his teeth in my opinion. The prednisone isn't the best thing for cardiomyopathy though but I'm sure the vet also mentioned this. In short, if tooth removal would make Larry more comfortable and he won't need the prednisone any more why not give it a go? Whatever you decide to do I wish you and Larry the very best.
Add a comment to Larry's experience
Was this experience helpful?
Simba
Maine Coon
12 Years
2 found helpful
My family adopted Simba when he was a kitten. Unfortunately we noticed about eight months ago that his weight was drastically decreasing. Took him to the vet and he was diagnosed with this heart condition. So far, he has outlived the vet's estimated life expectancy by four months. Although he is very thin, he still has an appetite and eats many times a day. He doesn't seem to be in pain, and usually sleeps a lot. Recently, he's been having problems breathing when he gets excited...so it might be time to put him down soon.
Add a comment to Simba's experience
Was this experience helpful?
Spunky
Shorthair
17 Years
0 found helpful
The first vet we went to didn't do much except prescribe 1/4 tablet of Pepcid every morning in his food. An X-ray showed that he had an enlarged heart but no fluid in lungs. Blood test was normal. Also he has heart murmur. The vet had recommended that I go up a cardiologist which would cost me over $700. Because she had given me no other option other than the Pepcid which did not stop the coughing, and I did not want to spend that kind of money on a cardiologist, I had to switch vets so that I could get relief for my cat who was constantly wheezing and just looked miserable. The new vet prescribed Pepcid but had me give it to him 1 hour before eating as opposed to with the food. He also prescribed lasix and Analaprin. Now Spunky doesn't cough as much and seems a bit more comfortable. He's been throwing up large amounts of bile though in the middle of the night. Not sure what that's about.
Add a comment to Spunky's experience
Was this experience helpful?
Casimir
Scottish Fold
9 Years
0 found helpful
At 26 months, Caj nearly died of congestive heart failure. Echo showed a severe atrial septal defect. (Amazing that he had no symptoms before then!) The cardiologist put him on pimobendan, enalapril, and furosemide BID, and spironolactone twice a week. Astonishingly, he is still with us seven years later! But in the last couple weeks his breathing has become somewhat labored, and when he exerts himself even a little, more rapid than usual. X-rays at the vet show that his heart is enlarged (cardiomegaly). I hope to get him in with the cardiologist to see if there's anything to be done (tests? meds?) to improve his condition and extend his life in good quality... but maybe I'm fooling myself? Is this just the beginning of the end? How can I help him?
Add a comment to Casimir's experience
Was this experience helpful?
Pippin
Maine Coon
3 Years
0 found helpful
My cat Pippin is 3 years old. He has had upper respiratory issues in the past and was exhibiting asthma like symptoms. I took him to the vet and they did an xray. They found that he has an enlarged heart. He has gained some weight as well. He is on a diet and is receiving medication until I can get him in to see the cardiologist, but the earliest they can get him in is June. Pippin is my whole world and I'm worried that he is going to be taken from me too soon.
Add a comment to Pippin's experience
Was this experience helpful?
Cooper
domestic short hair
4 Years
1 found helpful
I took my 4 year old tabby, Cooper, to the vet for breathing issues; I had long assumed he had asthma, and he does. However, during the X-ray, they found that he has an enlarged heart (no murmur). They put him on Prednisolone tablets for the asthma, and recommended I follow up with a specialist in the area. I also have switched his food over to a weight loss diet because he is a little overweight.

He shows no symptoms that correlate with the enlarged heart, so I plan on waiting until I can save up a bit of money to see the specialist; however, I have a friend who knows multiple vets and says that there are a few other practices that aren't specifically cardio-specialized but are able to treat heart conditions. I'm just worried that he will suddenly show symptoms or it will suddenly get worse while I am saving up.
Add a comment to Cooper's experience
Was this experience helpful?
Tiger
tabby
2 Years
0 found helpful
Hi, my cat tiger has been having breathing problems for months. We took him to the vet and she said he was fine and might just have allergies, then we ended up taking him again to find out he has an enlarged heart and fluid in his lungs. He has been taking half a pill every 12 hours for almost 2 weeks now & no change. I'm going to make another vet appt. What is his life expectancy going to be? And what else can the vet do about this?
Add a comment to Tiger's experience
Was this experience helpful?
Jasper
grey tabby
9 Months
0 found helpful
My husband and I have raised Jasper and his littermates from the moment they were born.

Jasper is my special boy, very sweet, huge personality.

He had a lot of spunk and fight from only a few days old, chewing on fingers and running around and wrastling his siblings.

At a few months old he started to show signs of distress when he got anxious, we had him seen and got an all clear.
Later he and his siblings got shots and spayed/neautered


We moved, and his condition got worse. Crazy energy, speratic, heavy breathing, panting tongue out like a dog. He seemed anxious and scared. Very chatty.
I stayed up with him all night.

Tragically, my sisters cat died suddenly of this enlarged heart with the same symptoms.
I knew something was wrong, when we had taken him to our new vet they immediately could tell something was off.

After having xrays sent to radiology, they confirmed it was enlarged heart.

We were referred to cardiology... but cannot afford the bill.
Both my husband and i recently got laid off, are living with parents and expecting a child while finishing school. My husband graduates in july but i fear we will be too late...


For now, we do everything we can to make him comfortable whenever one of his spells hit. He gets the finest food we can afford (and sometimes the kind we cant afford) the most attention, warmest blankets and longest grooming sessions... I check on him every night... to make sure he is still breathing... i am heartbroken... is there truly nothing more I can do? The specialist say no..not without forking up 3,000 we dont have... we cant get financial aid, n we
don't have enough credit to get those care cards... one of the hospitals even offer payment plans... wtf is wrong with these people...
Add a comment to Jasper's experience
Was this experience helpful?
Angle
Black
1 Year
0 found helpful
My cat this month vet told my mom she has an enlarged heart she is only 1 and her back legs she is woddly said because of hurt is she in a lot of pain? And when should I have to put her down
Add a comment to Angle's experience
Was this experience helpful?
Binx
Rag doll
2 Years
0 found helpful
A couple days ago I noticed my cat sleeping a lot and not very playful as he normally is. I have had trouble with him escaping, getting fleas, and tape worms. I'm not sure if tape worms could cause these symptoms. Today he was in very bad condition, he had a blank look in his eyes and was panting really hard. I rushed him to the vet and once they examined him and brought him back out he seemed fine just sleepy. The issue is I can't afford to pay for all the blood work and test to see exactly what is wrong with him. I purchased antibiotics and tape worm medicine in hopes that would help. He lays on his side and moves around a lot like he's trying to find a better position to breathe easier, he has been drinking A LOT of water, and eats pretty okay. What do you think the best option is for his symptoms?
Add a comment to Binx's experience
Was this experience helpful?
Oliver
Ginger Persian
2 Months
0 found helpful
So my kitten is almost 2 months old my cat had a litter, all his siblings are fine but I noticed that Oliver wasn't growing like his siblings I thought maybe because his mum is petit he might have come out like her, anyways a few days ago I noticed that he stopped feeding and stopped playing he didn't move at all and I would always find him in a corner of the room, I took him to the vet today they were shocked of how tiny he was for his age, they had an X-ray done for him and the vet showed me how abnormal the size of his heart was 💔 his heart is taken almost all the space in his lungs, the shape is round, he gave me this medicine drops to give him for two weeks then he said he wanted to see him, after I came back from
The vet I feel like my Oliver is just getting worse even his mother has noticed she tries to comfort him but there's nothing we can do to stop the pain, he also struggles to walk, I was thinking of putting him down to stop him from suffering like this, it breaks my heart how such a small thing suffers like that and I can't do nothing about it. Should I put him down or shall I wait? Do you think he will survive or not? Will he be okay or will he always have to suffer with pain? I'm so upset and confused I don't know what to do every time he starts crying I can't help myself but cry with him.
Add a comment to Oliver's experience
Was this experience helpful?
Amos
Dlh
15 Years
0 found helpful
Has Symptoms
Mouth breathing, Lethargy
Amos has been on rx wet food for bladder issues for 13 years. The vet said he has heart enlargement of "3 out of 5" and recommended KD food but he doesn't like it. Lately he has been lethargic, irritable, and mouth breathing about 60% of the time. HI lost my 17yo cat in September and also have a 16yo cat. I'm concerned that they will tell me Amos's heart is more enlarged and to put him down. Can his quality of life improve significantly? He eats 2 cans of food daily but is very thin.
Add a comment to Amos's experience
Was this experience helpful?
Nellie
short haired
4 Years
0 found helpful
Hi there. I went to the vets thinking my 4 year old cat had anxiety, but turns out she has an enlarged heart :( The firsr time she had an episode, it lasted 9 days, then 2nd lasted 5 days. Now that we finally have a diagnosis with bloodwork and xrays thst show an enlarged heart...my question is, is there anu medicine that can be prescribed to her without going through an eccocardiogram? She is now very lethargic and urinating without moving out of bed and has a fast heart rate. Not eating either and barely licking a couple drops of water. I am hoping she will come out of it like she did the past 2 times, but just not sure. Especially knowing now what it truly is! I want to give her the benefit of the doubt, but want her quality of life to be good. Any medication if just xrays done to determine and no specialist cardiologist echocardiogram? Thank you for any insight.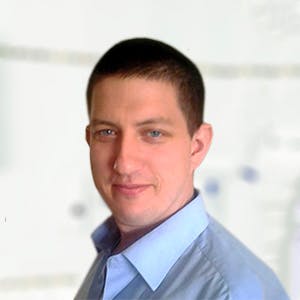 3320
Recommendations
An echocardiogram will allow your Veterinarian to get a better idea about the enlarged heart and will all measurements to be made so that the progress of the condition may be monitored plus medical management is contraindicated without an echocardiogram (see link below); without examining Nellie I cannot recommend any particular treatment. Regards Dr Callum Turner DVM www.vet.upenn.edu/docs/default-source/ryan/cardiology-brochures-(ryan)/understanding-feline-cardiomyopathy.pdf?sfvrsn=9fa0aba_0
Add a comment to Nellie's experience
Was this experience helpful?
kiki
perssian
14 Years
0 found helpful
Has Symptoms
difficulty breathing,weakness,
my cat is 14 yrs old he's been diagnosed with enlarged heart and he has pulmonary edema,he has difficulty breathing n his heart beats r not normal he cannot do any activities even walking ..what meds should he be on n should he take lasix as am afraid to give him lasix..thx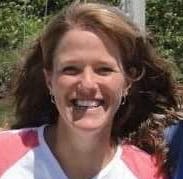 1611
Recommendations
If Kiki has pulmonary edema to the point where he can't breathe or walk, he is probably suffering, and Lasix may give him some relief. Lasix is a fundamental medication for cats in heart failure. I hope that he is okay.
Add a comment to kiki's experience
Was this experience helpful?
Nino
dsh
15 Years
2 found helpful
Our adopted Cat Nino is around 15 years old and has been diagnosed with an enlarged heart and ventricular arrhythmia by a cat cardiologist using an Echocardiogram and ECG. The cat cardiologist gave him a poor prognosis and put him on Lasix and Benazepril to help forestall Congestive Heart Failure. In the beginning we were able to give him the drugs through his food, then he quit eating so we gave him the pills crushed in water with a syringe in his mouth for a while. But he is so terrified of this, that he almost died about a month ago after the dose (he struggles so against the syringe). So we stopped that and now give him Lasix subcutaneously which he bears fairly well. However, the cardiologist tells us there is no version of the ACE Inhibitor for sub-cutaneous injection like the Lasix.

Of late he has reduced eating so much we are worried he is starving himself to death. We can sometimes get him to eat a bit, but no matter what food we offer (including all his favorites and treats) he won't eat more than a few mouthfuls.

So here is my question. Is there any alternative to an ACE Inhibitor we can give him sub-cutaneously? And what would happen if we took one of his remaining Benazeprils and crushed it up super fine, mixed it in sterile water and injected it under his skin like the Lasix? Also, I have some Nitro-glycerin pills from a heart incident I had a year or so ago, and I was wondering if I could possibly scratch off a few grains of that to give him?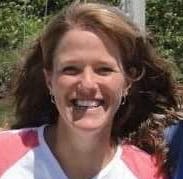 1611
Recommendations
There is not a subcutaneous form of Ace-inhibitor, and if you crush the pill and inject it, it wont work, as it isn't formulated to work that way. All that would do is cause an abcess. Nitroglycerine is a completely different drug, and is not a substitution for an Ace-inhibitor. There may be a compounded formulation that he will take - you can ask your veterinarian about any available compounded oral formulations.
Add a comment to Nino's experience
Was this experience helpful?
Autumn
Rescued cat
10 Years
0 found helpful
Does a cat suffer without medication? My cat that awas 10 years old never went.to the vet ( because my exbf said it was a house cat it didn't need to go) anyway she did pass away,( so heart broken) I felt ashamed to go to vet after we broke up because she was so old, she was napping and she had a blot clot,.a brought her to the doctor and she coded on the 2nd clot at that point I let her go cause she would of been paralyzed on right side of her body, this totally broke my heart, she was a rescued kitty and gave her 8 wonderful years but I wondered if she had medication would she lasted longer?Never again will i ever listen to someone that says it's a house pet doesn'tneed to see a vet. She didn't act like she was in pain, very happy cat, I just feel awful for not getting her to the vet. If she was on meds would it matter?
Thank you
Cindy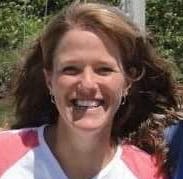 1611
Recommendations
Autumn may have lived longer if she had been on medications, but her end result would probably have been the same. It sounds like she did not suffer and went quickly, which is a blessing. I am sorry for your loss.
Add a comment to Autumn's experience
Was this experience helpful?
Foxy
tabby
7 Years
0 found helpful
Has Symptoms
Labored breath due to enlarged heart
My cat Foxy is currently in the ER. I took her to the vet due to labored breathing. After several test the vet saw she has an enlarged heart with a tear. I was given the option to take her to a cardiologist or make the choice to let her go. I'm so torn because she has lost some weight but is eating ok,still is playful and excited when I pull out treats. :-) My question is should I go ahead and take her to the cardiologist or is it time to let her rest?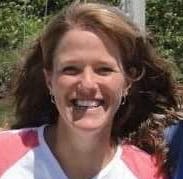 1611
Recommendations
I think that decision is really up to you, and depends on finances and her quality of life. If you are able to pursue further treatment, she is a young cat and may have many years left. She may have a heart condition that will not allow her to live very much longer, but without the consult with the cardiologist, you may never know.
Add a comment to Foxy's experience
Was this experience helpful?
Ashe
American Shorthair
1 Year
0 found helpful
My downstairs neighbor's cat has been diagnosed with DCM and pulmonary edema. I have a cat myself, and while they don't interact, I'm worried about it affecting her. Is it likely, or even possible?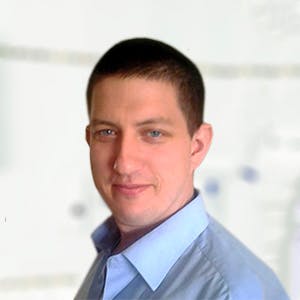 3320
Recommendations
Dilated cardiomyopathy isn't a contagious or infectious disease; however it may develop due to a variety of reasons which may include some infections. I wouldn't worry since as I mentioned it isn't something which is contagious. Regards Dr Callum Turner DVM
Add a comment to Ashe's experience
Was this experience helpful?
Misou
Domestic shorthair
9 Years
0 found helpful
Hi, I have a 9 year old cat who had a back issue in Oct. 2017 and was treated with some pain pills and fully recovered within a week. On the X-ray taken of her back the radiologist noted a concerning large heart that was 3 spaces wide. The vet made us more concerned about the enlarged heart than anything else, although my cat had no symptoms of heart disease whatsoever. And at that time strongly recommended an ultrasound. I did not have the funds to get the ultrasound but took my cat back to the vet in Feb. 2017 for her annual exam and shots. My cat was perfectly healthy but yet again I was strongly encouraged to get an ultrasound for my cats enlarged heart. I was told not to wait any longer and that it's a silent killer, etc. and that they really needed to see what the inside of her large heart looked like. So today I took my cat to a specialist and paid $450 for an ultrasound which the specialist essentially said she didn't even need - her heart wasn't even large! It wasn't even on the large side of normal. And needless to say, everything in side her regular sized heart was normal. I was shocked. I called her vet and they took zero responsibility for what the specialist suggested was a poor X-ray or less likely possibly an error by the radiologist who read it. The vet was so rude to me and insisted that my cat had a large heart because the radiologist's report said so. I suggested there was an error on their part in taking the X-ray and instead of admitting any error on their part I was told that I should be grateful that my cat's $450 test came back favorable. The vet was so rude and I am so frustrated that I was told as a fact that my cat's heart was enlarged and pressured to get a test to see what the inside looked like and then I find out the heart isn't large at all. I was sent to get a test that wasn't needed because there was no large heart anyway. The vet refuses to admit anything could've been amiss with their X-ray. I'm supposed to speak with the owner tomorrow and would love your thoughts. Clearly something went wrong in the large heart diagnosis as it isn't a large heart. Now I'm stuck with a $450 bill that was unnecessary to begin with and the vet takes zero accountability for their incorrect diagnosis of a large heart. It seems the likely error is in the X-ray? Additionally at my cat's annual exam done 4 months after the incidental enlarged heart finding and absolutely no symptoms, wouldn't it have been appropriate for the doctor to do another X-ray instead of pressure me to get an ultrasound?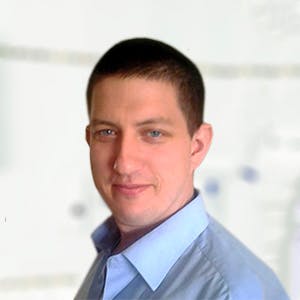 3320
Recommendations
The x-ray was most likely done correctly as anything which would have falsely increased the size of the heart would have affected the image quality to the point where it would have needed to be retaken; without seeing the x-ray I cannot comment, the responsibility falls on the Radiologist if they are the one which made the diagnosis. Whilst you (and I) are relieved that the enlarged heart was a misdiagnosis, it does raise some questions; if you have concerns about how this case was handled you should contact your local State Veterinary Board especially if you are disputing the cost of the ultrasound. Regards Dr Callum Turner DVM
Add a comment to Misou's experience
Was this experience helpful?
Bagheera
House
15 Years
0 found helpful
My cat is 15 and has been coughing and often times throwing up because the "attack" makes her neauseous. We had blood work and x-rays done. The blood work was fine with exception of corona virus present and her x-Ray showed an enlarged heart. Her vet put her on a daily Enalapril (2.5mg) and every other day Prednisone (5mg). She's been receiving the meds for almost a month with no improvement. I called today and the vet gave me the number of a specialist. Unfortunately the consultation is $200 and if we need an ecg an additional $500 plus any meds that may be required. I'm currently a student and don't have nearly a grand to spend. Any recommendations? It's heartbreaking to watch her struggle to breathe. I should also add that her appetite seems unaffected and while she usually lays around she does still spaz out and play from time to time.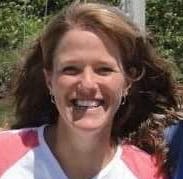 1611
Recommendations
Unfortunately, without actually seeing her, it is very difficult for me to give any recommendations of her treatment. What might help would be to call your veterinarian, tell them that you cannot afford the specialist, and ask what recommendations that they may have based on the information that they know. Lasix is a very common medication that is given to cats with heart and breathing problems, and that may be one that your veterinarian can prescribe, and that may help. I hope that she is okay.
My cats has an enlarged heart she's 9 years old and had fluid in her lungs but the medicine drained it all out we are going to see a specialist about her heart what are the chances she's ok
Add a comment to Bagheera's experience
Was this experience helpful?
Shue
dsh
1 Year
1 found helpful
my foster kitten (now a foster failure) was diagnosed 5 months ago with HCM, after an ER trip due to white gums and breathing dificulties, vet said he was in CHF and X-ray showed enlarged heart, and fluid in lungs. ER recommended euthanasia but I brought home on furemoside. Regular vet confirmed enlarged and severe murmur, added enalapril and gave prognosis of 3-6 months. My question is-its been nearly 6 months and my boy is thriving. Has absolutely no symptoms, is very energetic, eats well, etc., now I'm wondering could they be wrong since he is doing so well, or is he just responding extremely well to his meds? Should I consult another vet or specialist?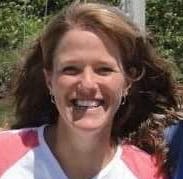 1611
Recommendations
Given what you have described, I suspect he is responding well to his medications. Since it has been 6 months, it would be best to have a recheck, have your veterinarian listen to his heart and lungs, and help guide what medications he may need to be on long term, as well as give you a general prognosis. I'm glad that he is doing well!
Add a comment to Shue's experience
Was this experience helpful?
Latifah
Sphynx
12 Years
0 found helpful
My cat is almost thirteen years old and was recently seen at the vet because she was dry heaving multiple times per hour. The vet did an x-ray which showed an enlarged heart with no murmur. He did not state this was the cause for the dry heaving, and after two visits could not find the cause. Thankfully, after a week, she has stopped dry heaving. My question is: should I be concerned about her enlarged heart as he didn't seem to make a big deal about this? She is not having any other symptoms as of now. What steps should I take? Thank you.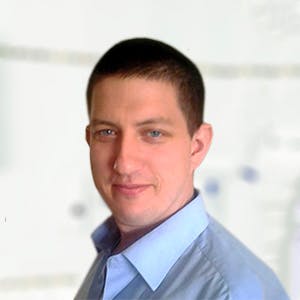 3320
Recommendations
If Latifah isn't showing any symptoms and the enlargement is mild no treatment may be required, you should speak with your Veterinarian about the enlargement of the heart and their opinion on this; generally it should be monitored and an x-ray or ultrasound should be done every few months to determine whether there are any changes. A consultation with a Cardiologist may be useful in cases like this. Regards Dr Callum Turner DVM
Add a comment to Latifah's experience
Was this experience helpful?
Myla
Grey short hair
12 Years
0 found helpful
Has Symptoms
rapid breathing, wheezing
My cat was diagnosed with hyperthyroidism and an enlarged heart. She just started tapizole for the thyroid. My question is can the heart go back to normal after she's treated for the hyperthyroidism?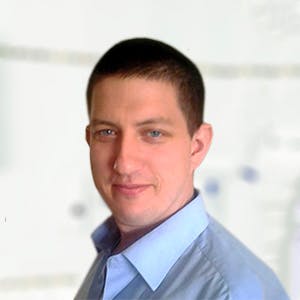 3320
Recommendations
Once the heart is enlarged, it will typically remain enlarged; it is important though to manage the underlying cause (hyperthyroidism) and to manage the enlarged heart if symptoms are presenting. The severity of the heart enlargement and any symptoms will determine whether your Veterinarian decides to manage the heart now or just manage it. Regards Dr Callum Turner DVM
Add a comment to Myla's experience
Was this experience helpful?
Mike
American Wirehair
3 Years
1 found helpful
My sweet boy is in heart failure. This was detected Jan 2 but he could have entered anytime since his last cardiology visit in October.
In Jan 2 it was discovered that he had fluid in his lungs. He has since been put on lasik and a medication meant to prevent damage to his kidneys from all of the heart medication that he is on

Before entering heart failure, we had found out that mike had an extremely enlarged right ventricle in April 2017. He was put on atenelol and benazeprel. He has been on them since and is still on them. (4 medications total currently)

Last week, he had a renal panel done. Blood pressure was high but doc not overly concerned considering his nerves in a hospital situation. His kidney values were also normal and despite losing a little over a pound from October-Jan 6, he had gained one pound since his last cardiologist visit on Jan 6.

Is it possible that the weight gain is because of more fluid?
What is the best way for this to be checked? Which dr and what type of testing? (I have spent well over 7,000 at this point and am a bit tapped. I would like to limit vet visits and get it right the first time)
Can mike go in and out of heart failure?
What symptoms are most important To be looking out for at this point?

Thank you very much for taking the time to read and consider all of this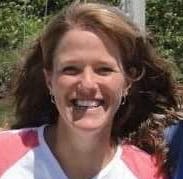 1611
Recommendations
I'm sorry that that is happening to Mike. He can't really go 'in and out' of heart failure, but you may be able to control the fluid buildup in his lungs with lasix, and keep him comfortable while he is on the other heart medications. The fluid may come and go, depending on his heart function, and the Lasix dosage may need to vary - it will be important to keep in communication with yout veterinarian to determine what his dosage needs to be. The most obvious symptoms include coughing, difficulty in breathing, and lethargy. I hope that he continues to do well.
Add a comment to Mike's experience
Was this experience helpful?
Toby
DOMESTIC
2 Years
0 found helpful
My cat was diagnosed with an enlarged heart as a kitten. He is almost 2 1/2 years old and has had no symptoms until the last few weeks we noticed he seems to have breathing issues. Everything else seems normal, eating etc. But this breathing almost like a wheezing is troubling. He has regular vet care but not for his heart. I'm sure I should get him seen but worry about the cost. Should I get him to the vet ASAP or look for symptoms?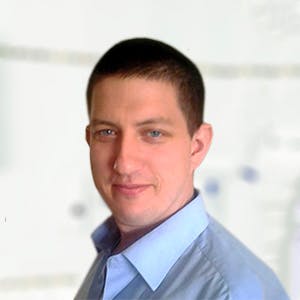 3320
Recommendations
If Toby has been diagnosed with an enlarged heart and has developed breathing issues you should visit your Veterinarian to determine if the two are related or not; without examining Toby I cannot say whether or not he'll be alright but any issue with his heart may require medical management which in turn may help with his breathing. Regards Dr Callum Turner DVM
Add a comment to Toby's experience
Was this experience helpful?
Baby
Shorthair
4 Years
2 found helpful
My cat has been experiencing low energy levels, weight loss and shallow breathing, so we took her to our vet and he said her heart is bad. We took a blood test to see if maybe it was heart worms, diabetes or anything else, but unforfunatly,her blood tests all came out fine. I say unfortunatly because it is something the vet cannot diagnose. He reckons her heart is enlarged and he gave us two weeks medicine. He also said if I want i can take her to a specialist for a ultasound but that will codt thousands of dollars...im only 19 i dont have that money...How long do cats with enlarged hearts live for? And even if the medicine works, would the quality of her life be good? Im sure the drugs she will take make her drowsy and other side effects will occur. What am I supposed to do? Shes so young.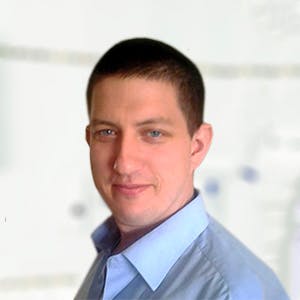 3320
Recommendations
Some cats can live long lives with an enlarged heart, especially if it is medically managed; enlarged hearts can have difficulty pumping blood so medication is given to increase the contractility of the heart. Echocardiography is the best next step as it will allow measurement of the size of the heart and also the function of the heart as well (valves working correctly etc…); call around your local veterinary practices, you might find a General Veterinarian interested in radiology who will do the echocardiography at a lower price. Regards Dr Callum Turner DVM
Add a comment to Baby's experience
Was this experience helpful?
Sam
American long hair
14 Years
1 found helpful
Sam has been lethargic with a low appetite since mid-December when he was diagnosed with Stage II CDK. Today an x-ray determined the right side of his heart is enlarged. Could this be due to his CDK? I am currently giving subq(100 ml/day)mirtzapine, and an clindamycin (we had hoped to due dental work until we learned about the heart). Can his heart be treated along with treating the CKD?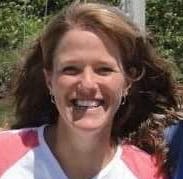 1611
Recommendations
Thank you for your email. I'm not sure if by CDK you mean that he has kidney disease? If that is true, there are medications that can be given for his enlarged heart in addition to his kidney disease - your veterinarian can advise you as to medications that will be appropriate, as the medications will depend on blood pressure and whether he has valve disease. I hope that he does well.
Add a comment to Sam's experience
Was this experience helpful?
Tigger
tabby
11 Months
0 found helpful
Has Symptoms
enlarged heart, crackly breathing
My 1 yo cat has an enlarged heart. He has a gurgling sound when he purrs or is cleaning himself or is excited. He has a ton of energy, always running and jumping, no problems with his appetite at all. I don't have him on any medication, but I'm wondering if it would be better to have him taking something. My vet says it's up to me. I don't know.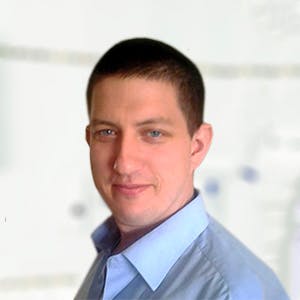 3320
Recommendations
Without examining Tigger I cannot determine the severity of his heart condition; but if your Veterinarian has indicated that treatment is necessary you should consider it since treatment is more effective when started early, however some medications are contraindicated in asymptomatic animals. I really cannot tell you whether you should start treatment as I haven't examined him. Regards Dr Callum Turner DVM
Add a comment to Tigger's experience
Was this experience helpful?
Oliver
Siamese mix
18 Years
1 found helpful
Has Symptoms
Slower moves and lower range motion
Medication Used
Vitamin B shots 1x per week
My kitty, Oliver, is 18 years old. He is under the care of a vet specialist. For his kidneys/digestive system, he is on KD food, and medications noted below to help with appetite and kidneys. We do bloodwork on him every 2-3 months, though recently it's been every 4-6 weeks. His bloodwork is stable. We hadn't done an x-ray on him for 18 months, and the vet recommended, so we did it and found out he has an enlarged heart. If I take him to a cardiologist, and they confirm that, what would treatment be? I don't want to make him miserable, but want him to feel good as long as he can.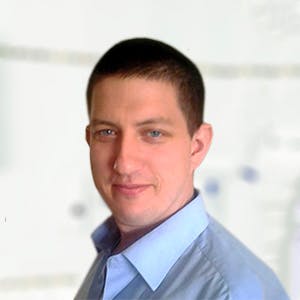 3320
Recommendations
The question here isn't if there is an enlarged heart or not (it is easily evident on the x-ray) but more why is the heart enlarged (underlying cause) and what management options are available. There are various causes for an enlarged heart so the primary cause needs to be identified so that the right treatment is given (treatment would be dependant on the underlying cause). Regards Dr Callum Turner DVM
Add a comment to Oliver's experience
Was this experience helpful?
Ciccio
European Shorthair
13 Years
0 found helpful
Hello, my 13 years old male cat has been vomiting mainly liquids especially early mornings or at night time when his stomach is empty for a few weeks, every other day. He still has a great appetite and would eat all the time as usual but he has lost a lot of weight very quickly recently. 3 weeks ago my vet ruled out diabetes, any thyroid problem and leukemia and kidney deases after running some blood test, she gave him antibiotics for a week thinking it could have been a stomach/intestine problem (he had also diarreah). The diarrhea stopped But 2 days ago he had a chest X-ray that revealed an enlarged heart and fuid around it and a lower heart beat rate. She thinks it's most probably somebody form of heart tumor and only a few weeks let to live...she couldn't see any mass because of the fluid covering almost entirely the left side of the rib cage and tried to extract some liquid without success. She's advising me not to have an ultrasound to investigate further as it could be a lot of unnecessary stress for my cat given the diagnosis and I agree with her but I am a bit confused as she is...the heart rate should be higher and there should be little or no appetite at all in my cat...he has no breathing problems but I can see he's not comfortable when he tries to sit or lying down to sleep, he eventually settles and sleeps but wakes up every couple of hours and sits.
Did you ever come across this type of symptoms before and would you have a different diagnosis?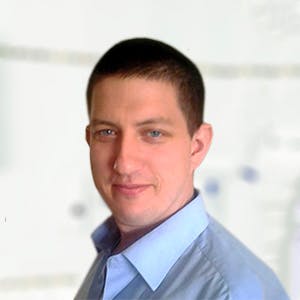 3320
Recommendations
In a case like this we know that there is an issue with the heart but without an echocardiogram (ultrasound) we cannot be sure what is happening, the fluid obscures everything on the x-ray and performing an ultrasound may cause stress on Cicco. If there is fluid in the pericardial sac, we may expect the heart rate to be higher but not in all cases; I cannot give you any more guidance than your Veterinarian at this point, you may which to consult a Cardiologist for more information. Regards Dr Callum Turner DVM
Add a comment to Ciccio's experience
Was this experience helpful?
Cindy
Not sure
13 Years
0 found helpful
Has Symptoms
Depression improved w/more attentio
My female kitty, almost 13 yrs died suddenly last night. Found her this morning in her bed with no signs of trauma. One leg was extended as if she was stretching and her tail looked a little fluffy. Just a bit, enough to notice. About 5 - 6 weeks ago, vet said she was OK. I took her in because she seemed depressed. More attention helped. That's the only symptom ot her than yesterday she was very grouchy towards me and friendly towards my husband!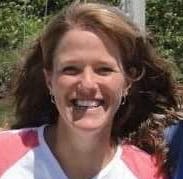 1611
Recommendations
Thank you for your email. I'm sorry for the loss of your Cindy. Without having seen her, I'm not sure what caused her death, but it does sound very sudden. Underlying heart disease is a common cause for sudden death, and that may have been what happened with her. Your veterinarian will be able to perform a necropsy and try and determine her cause of death if that is something that you want to find out. Again, I am sorry for your loss.
Add a comment to Cindy's experience
Was this experience helpful?
Lilly
Long haired
6 Years
1 found helpful
Has Symptoms
Rapid breathing, loss of appetite
My cat lilly was 6 years old and at the weekend noticed she was not herself, sleeping all the time not bothered about going out. Sunday I noticed her breathing was not right sounded ruttley and faster than normal. She would have water when offered. Moday dinner time she seemed to be breathing faster so took her to vets. She was by this time open mouth breathing and salavating think it was stress. The vet did some xrays and said enlarged heart, heart murmor and heart failure. Her prognosis was not good she said. Long story short i let her go. Could they have got it wrong? Could it have been a chest infection?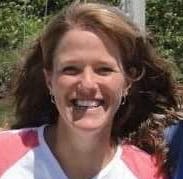 1611
Recommendations
Thank you for your email. I'm sorry for the loss of your Lilly. Heart failure can be difficult to treat once it is to the point where a cat is having problems breathing. Since your veterinarian saw an enlarged heart and evidence of heart failure on the x-rays, infection seems unlikely. I would trust your veterinarian that you did the right thing for her. I am sorry.
Add a comment to Lilly's experience
Was this experience helpful?
Rocket
Mutt
1 Year
0 found helpful
Has Symptoms
Not many other than watery eyes at times
Hi.I have been reading these and am in tears. My beautiful 1 year old cat has an enlarged heart, just found out last week.Gotta follow up w a vet. Can it be due to Lyme disease?. He doesn't show any symptoms other than watery eyes at times n he is a very long skinny cat that doesn't eat table food. Should I get cat food that doesn't have taurine in it? How can I decrease or lessen his heart disease until he is seen by the vet. I'm not sure what tondo. THANK U 😢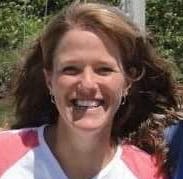 1611
Recommendations
Thank you for your email. You cannot do a lot at home to decrease his enlarged heart. He may have had a congenital abnormailty that caused this, and the best thing for you to do would be to wait until his appointment, have any testing that needs to be done, and follow your veterinarian's advice. Taurine is an essential component of his diet, and you should just keep feeding him the same food that you have been feeding him. Until you get more information, don't panic. If he has breathing problems or is lethargic, have him seen sooner, but otherwise, your appointment will give you much more information.
Add a comment to Rocket's experience
Was this experience helpful?
Turkey
N/a
11 Years
0 found helpful
My cat is 11 years old and was diagnosed with an enlarged heart. He is on lasix and is prone to getting colds/coughs and has been on antibiotics twice since diagnosis. What can I do to help him not get colds or help his coughing when he gets it? Any natural remedies? His condition varies from rapid breathing to me actually hearing the fluids gurgling when he purrs to breathing with mouth open amd panting.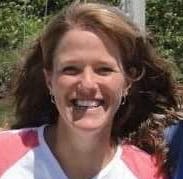 1611
Recommendations
Thank you for your email. Turkey is probably prone to getting bacterial infections if he has fluid building up in his chest, if he has an enlarged heart and is on Lasix to decrease the fluid buildup. I'm not sure what dosage of Lasix he is on, but you may want to ask his veterinarian if you should increase the dosage when he starts breathing more heavily or you can hear the fluid. There is an upper end to the dosage that you don't want to exceed, so make sure to ask you veterinarian before you change it, as they have examined him and know his weight and health status otherwise. I hope that he is okay.
Add a comment to Turkey's experience
Was this experience helpful?
Rascal
dsh
7 Months
1 found helpful
Has Symptoms
Rapid Breathing, ranges 40-50.
Newly adopted kitten. Increased breathing. Ranges 40-56. Witnessed coughing/ wheezing 3x's in the 2wks I've owned him.seems ok, & playful for bursts of time. Eats very well. No vomit/ diarrhea. Taken to vet thinking he chewed a toy or something. Vet found Monday a grade 5 murmur. Took xrays. Showed enlarged heart(LV) & lower lung on left side something going on. Cardiologist thought xray looked like heartworm. Blood test both negative for antigens. Did find out from shelter that was Neutered 10/25, only to be treated for upper respiratory infection week later.i adopted month after that. Recommended next step echo/ ultrasound.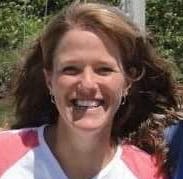 1611
Recommendations
Thank you for your question. With what you describe, an echo/ultrasound makes sense as the next step - with ultrasound, the internal structures of the heart can be visualized, and the actual problem can be localized so that appropriate treatment can be started. I hope that he is okay.
Add a comment to Rascal's experience
Was this experience helpful?
Anastasia
unknown was a stray
6 Months
0 found helpful
Has Symptoms
weaker, tired, hard breathing,
What if you have no money and a cat that is about 6 months has an enlarged heart we have taken her to the vet but we have no money to get her mediceine. What is the percentage she will survive? Can she survive? If she doens't how could we make her more comfortable?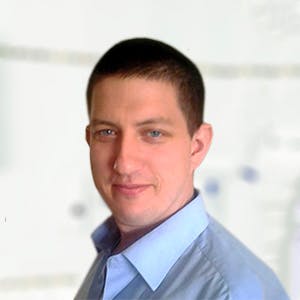 3320
Recommendations
If finances are a concern, you should consider reaching out to charity clinics or nonprofit organisations which may be able to offer for you assistance in the cost of treatment. If management cannot be given to Anastasia you should consider euthanasia to prevent any distress or discomfort. Regards Dr Callum Turner DVM
Add a comment to Anastasia's experience
Was this experience helpful?
Missy
mixed
11 Years
1 found helpful
11 years old cat doesnt want to eat since 2 weeks. The vet doesnt know whats wrong with him,he made hima serum and xrays show an enlarged heart the last days. He is also breathing fast. What can it be?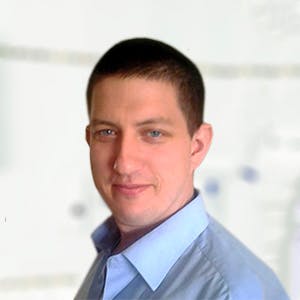 3320
Recommendations
An enlarged heart may not be related to the symptoms or it may be causing the lethargy and increase in respiration due to poor cardiac output; without examining Missy it is hard to say what the specific issue is. You should try to encourage eating with smooth wet food mixed with water and syringe it drop by drop into the mouth. If your Veterinarian is unsure what the underlying cause is, you should visit another Veterinarian for another opinion. Regards Dr Callum Turner DVM
Add a comment to Missy's experience
Was this experience helpful?
little one
ferrell
5 Years
0 found helpful
Has Symptoms
tired not playing as much
hi i wonder if my cat is on to much medicine he stred enalipril but keeps hi awake and on fursoimide 125 each twice daily he was on abodit and after that perked up but got tired again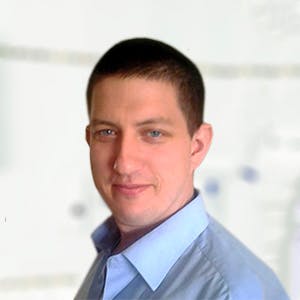 3320
Recommendations
Lethargy is a side effect of enalapril use in cats. The indicated dose of enalapril in cats is 0.25-0.5mg/kg every 12 to 24 hours; there is also a risk of hypotension when used together with diuretics. I would speak with the prescribing Veterinarian as Little One is under their duty of care and I cannot suggest any changes to Little One's medication. Regards Dr Callum Turner DVM
Add a comment to little one 's experience
Was this experience helpful?