What is Excess Sodium in the Blood?
Your veterinarian may refer to excess sodium in the blood of cats as hypernatremia. This electrolyte imbalance is commonly the result of excess sodium consumption, dehydration, an underlying acute condition, or chronic disease.
Excess sodium in the blood of cats, or hypernatremia, is an electrolyte imbalance. Since sodium is an electrolyte that plays a role in many body systems, your cat can begin to act strangely when sodium in the blood exceeds normal levels. If you suspect your cat suffers from excess sodium, contact a professional to prevent permanent brain damage, kidney damage or death.
Symptoms of Excess Sodium in the Blood in Cats
Sodium is an important electrolyte that plays a major role in your cat's fluid balance. Sodium also regulates several organ systems and reactions integral to metabolism and brain function. As a result, excess sodium can manifest as a number of seemingly unrelated symptoms, such as:
Excessive thirst
Lethargy
Poor appetite
Weakness
Seizures
Behavior changes
Internal bleeding
The symptoms of excess sodium in the blood of cats are common to many disease states. At the same time, depending on the underlying cause, your cat may exhibit a different set of symptoms as a result of this electrolyte imbalance. For this reason, it is extremely important to have a professional (i.e., your cat's veterinarian) perform diagnostic tests to confirm excess sodium in the blood is the true cause of your cat's symptoms.
Causes of Excess Sodium in the Blood in Cats
Generally speaking, there are two major causes of excess sodium in the blood of cats, excess sodium intake and excess fluid loss. Within those categories, there are several major causes of feline hypernatremia. The most common are:
Salt Poisoning: Salt poisoning is simply the excessive intake of sodium-containing foods or liquids. Usually, salt poisoning is diagnosed in critically ill cats who are receiving concentrated intravenous fluids. This is not a very common cause of hypernatremia in cats, however. Much more common causes of feline hypernatremia are related to the production of excess sodium within your cat's body or the excessive loss of fluid.
Dehydration: Simple dehydration is a common cause of excess sodium in the blood of cats. Sometimes cats become dehydrated due to a lack of available water. Other times, a hormonal imbalance prevents cats from feeling thirsty and seeking out water when they are dehydrated.
Fluid losses: Cats can lose fluid in a number of ways. Panting, as with fever or overheating, can cause fluid loss through the respiratory tract. Diuretic use, common in cats with diabetes, may lead to fluid losses through the urinary tract. Diabetes insipidus, a hormonal imbalance, can also lead to excessive urinary fluid loss.
Acute illness: Acute illness, especially bacterial infection leading to nausea, vomiting, and diarrhea, can lead to excessive gastrointestinal fluid losses.
Chronic disease: Chronic kidney disease and diabetes can both lead to insufficient or excessive urination. This alters the ratio of sodium to fluid in the blood. Chronic kidney disease can also lead to sodium retention by the kidneys, which concentrates sodium in the blood.
Diagnosis of Excess Sodium in the Blood in Cats
If you have reason to believe your cat is suffering from excessive sodium, it is important to contact a veterinary professional immediately, as this condition can be severe and even fatal. You can expect a veterinarian to test for excess sodium in the blood of cats by drawing blood and performing a hematological assessment. If your cat's sodium level exceeds 160 milligrams per deciliter of blood, your veterinarian will diagnose your cat with hypernatremia.
Since the symptoms of excess sodium in the blood of cats are common, your veterinarian may also choose to perform a differential diagnosis to eliminate other conditions, such as other electrolyte fluctuations or hormone imbalances.
Depending on what your veterinarian suspects is the cause of excess sodium in the blood of your cat, he or she may perform other tests. Urinalysis or thyroid hormone tests could be ordered to diagnose diabetes, chronic kidney disease or hormone imbalances. By pinpointing the exact cause of your cat's hypernatremia, your veterinarian will be better able to treat and prevent the recurrence of this condition.
Treatment of Excess Sodium in the Blood in Cats
Most cases of excess sodium in the blood of cats will be treated with intravenous (IV) fluids to replace water or dilute sodium in the blood. This is an incredibly safe, effective and conservative approach to restoring sodium balance. Any further course of treatment selected by your veterinarian will depend on the underlying cause of your cat's excessive sodium levels.
If salt poisoning is suspected to be the cause, it is likely that your veterinarian will administer intravenous fluids to restore sodium-water balance and offer counseling to prevent future episodes of excessive sodium intake. If a gastrointestinal infection leads to vomiting and diarrhea, antibiotics may be administered. Chronic disease, such as diabetes or chronic kidney disease, will require more extensive treatment and long-term management.
Recovery of Excess Sodium in the Blood in Cats
Your veterinarian may counsel you on strategies to prevent this condition from affecting your cat in the future. Future management will depend on the cause of your cat's hypernatremia. If salt poisoning or dehydration are suspected to be the cause, a veterinarian might instruct you to make fresh water available to your cat at all times. Infection prevention, antibiotic treatment and medication management may also be discussed. If your cat's excessive sodium levels are the result of chronic disease, more extensive management specific to that disease state will be required.
Excess Sodium in the Blood Questions and Advice from Veterinary Professionals
Luna
Calico
2.5 months
0 found helpful
Has Symptoms
decreased eating and drinking
Hello, two days ago my 2 month old kitten ate some white cheddar popcorn. Today afterschool, she was extremely distant so I went to check her out. She seems very weak (laying down lot), won't get up due to abnormal pain, eating and drinking but only alittle. Yesterday she was bloated but i didn't think much of it! I've very worried she may have consumed too much sodium from the popcorn, please help!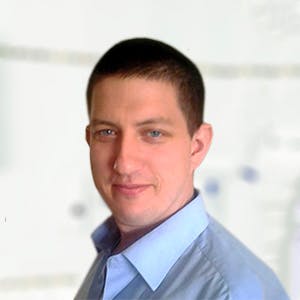 2746
Recommendations
If there was a high increase in sodium consumption we would normally see an increase in drinking, the bloating and the other symptoms are most likely attributable to the flavouring of the popcorn especially if there is real cheddar on the popcorn itself. Given Luna's age and symptoms it would be best to have your Veterinarian check her over as she may have an obstruction or another issue caused by the bloating. Regards Dr Callum Turner DVM
Add a comment to Luna's experience
Was this experience helpful?
Rex
Domestic cat
7 Years
0 found helpful
Has Symptoms
We found our healthy cat had passed
We found our healthy cat had passed away in the morning lying on the carpet, mouth open and tongue out, pale gums.

The vet thought it might be a blood clot but could not be sure. The cat had no sign of illness, had a check up at the vet 3 weeks before and was perfectly fine the night before. However we suspect he may have eaten a tiny piece of salted walnut which was left in the kitchen. Could this be enough to cause his death within 4 hours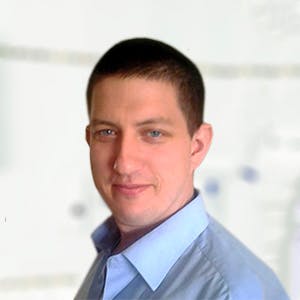 2746
Recommendations
Walnuts are not toxic for cats, but can cause some belly ache; salt is more problematic but I doubt that the amount of salt on the walnut is adequate to cause death in a cat as the toxic dose of salt is measured in grams and not milligrams. I would request a necropsy to look for signs of death as this may help give you some level of closure. Regards Dr Callum Turner DVM
Add a comment to Rex's experience
Was this experience helpful?
Adolfo
Domestic Shor
13 Years
0 found helpful
Hello, my cat started drinking water excessively about 6 - 7 days ago. He began throwing up his food and water as well. He licks at his food but barely eats. The water he drinks, he will throw up shortly after. I went to the vet today had him examined and all blood work was good (liver, kidney, diabetes, etc). However, he had a sodium level of 166 mmol/L. He growls if you touch his tummy area, During his exam at the Vet's he also growled and was very uncomfortable. This is very unusual behavior for him, he is normally laid back and lovely. The vet gave him a Convenia injection and a Cerenia injection and suggested I monitor him, since there is no conclusive evidence of anything else wrong except the high sodium level (besides not eating, excessive drinking and throwing up). I am very concerned and hope you might be able to help me with another tip. The kitty was "dumped" in our canyon about 3 miles off a main road. He had a bad eye, which we had to get removed and is approx. 13 years old. I have had him 5 months and know nothing else about his history. Apparently the eye condiiton was due to fluid build up caused by clogged drainage canals in the back of the eye. Very swollen and painful.

Anyway, don't mean to be rambling on but I am reaching for any straws that might help me with the high sodium. Could it be bad cat food? Feed him wet canned food, ALL varieties and companies. Try to get grain free as much as possible.

Thank you so much in advance!
Isa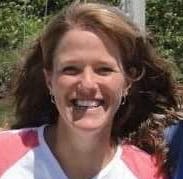 1255
Recommendations
Thank you for contacting us about Adolfo today. I'm sorry that he is having problems, and appreciate that you are giving this cat a good home. Sodium can increase normally if he is dehydrated at all, which he may be given his behavior. It is positive that the rest of his bloodwork is all normal. If your veterinarian hasn't taken x-rays or done an ultrasound, those would be the next things to do in my mind, although I haven't examined him, and it would be best to discuss these tests with your veterinarian.
Add a comment to Adolfo's experience
Was this experience helpful?
Luna
Calico
2.5 months
0 found helpful
Three days ago my cat Luna ate some white-cheddar popcorn. Yesterday, she would barely move (just layed there), wouldnt eat or drink, not talkative (as usual), experiencing some abdominal pain, she overall looked like she was in a terrible mood. This morning, she seemed a little better, I feed her some of her food, she was walking around (back leg was limbing , due to abdominal pain?) she climbed up onto these boxes in her room and made it down successfully without hurting her stomach. She was purring whenever I pet her and would meow whenever I stopped (as usual) she also would get up and walk around my legs while rubbing her face on them. Will she be okay? Her stomach is still in pain and she seems to be breathing heavier (her stomach goes up & down quicker than usual) My family can't afford to take her to the vet, I hope she's fine and will feel better soon but i'm not sure if she needs medical help. I've asked my mom repeatedly and she says she can not afford it. Please help my poor kitten!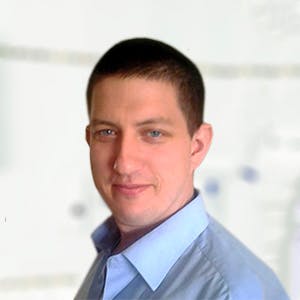 2746
Recommendations
Continuing from your first question. Without examining Luna I cannot say if it is serious or not, but you should try to keep her hydrated and if possible look for a charity clinic in your area to see if they will examine Luna in return for a donation (to be on the safe side). The heavy breathing is in response to pain and the abdominal distention pushing on the diaphragm. Another issue is whether there are other ingredients in the popcorn which are not safe for cats so you should check them. Other than visiting a Veterinarian, the other option is to wait it out and make sure that Luna is hydrated. Regards Dr Callum Turner DVM
Add a comment to Luna's experience
Was this experience helpful?