What is Excessive Vocalization?
Your veterinarian may refer to your cat's excessive meowing, groaning, howling, hissing or screeching as excessive feline vocalization. Generally, this is a symptom of a disease or condition, rather than a condition in and of itself.
Excessive vocalization in cats is, put simply, a cat meowing more often than normal. As you can imagine, whether a cat is vocalizing--that is, meowing, growling, howling, screeching--excessively depends on her normal behavior. Some cats are simply more vocal than others. If you notice a sudden increase in frequency, degree, volume, or type of vocalization, it may be an indication of a more serious condition. Since excessive vocalization can be an expression of pain and discomfort or a symptom in its own right, it is important to visit your veterinarian for a thorough examination. Only a veterinary professional can confirm whether your cat's excessive vocalization is of a physical or behavioral origin.
Symptoms of Excessive Vocalization in Cats
The symptoms of excessive vocalization in cats are relatively straightforward. Seek veterinary attention for your cat if she exhibits any of the following:
An increase in the frequency of meowing and yowling
An increase in the volume or change in the character of meowing or yowling
Continual vocalizations at night
It is important to use your cat's previous level of vocalization as a meter stick against which to measure vocalization. A cat who has always been vocal will likely remain that way. There is only cause for concern if your cat has recently become vocal compared to previous behavior.
Causes of Excessive Vocalization in Cats
There are many reasons a cat may change his or her vocalization habits. The causes can be related to physical pain, discomfort, or disease as well as behavioral or environmental changes. Some of the most common causes of excessive vocalization in cats are as follows:
Physical Illness
Just like humans, cats express their discomfort when they are sick. Vocalizations can be expressions of pain, hunger or thirst. Discomfort associated with chronic disease may also cause excessive vocalizations. Chronic kidney disease or diabetes, for example, may cause excessive thirst, which in turn causes a cat to meow for water frequently.
Middle or Advanced Age
It is common for cats to become more vocal as they age. Vision, hearing and other senses may be dulled, leading to fearful or aggressive behaviors. Physical discomfort and chronic disease may cause discomfort. Senility may contribute to excessive vocalization in senior cats.
Anxiety
Anxiety may cause cats to meow out of fear or aggression. Separation anxiety, situational distress or conflict can cause an otherwise quiet cat to become vocal.
Mating or Territorial Behavior
Cats who are in heat or are fearful of encroachments on their territory may yowl, growl or otherwise vocalize instinctively. Your veterinarian can recognize whether your cat's vocalization is specific to any of these contexts.
Attention Seeking
Finally, many cats vocalize to catch the attention of their families. This may be especially true of a cat who is hungry. If you often reward a meowing cat with cuddles, petting or treats, she may be conditioned to vocalize for attention. It is still important to consult a veterinarian to eliminate the possibility that your cat's behavior is the result of an underlying condition, especially if behavior has changed suddenly.
It should also be noted that certain cat breeds, such as Siamese cats, are more vocal than others. This behavior would likely be exhibited throughout your cat's life.
Diagnosis of Excessive Vocalization in Cats
To discover the underlying cause of your cat's excessive vocalization, the veterinarian will likely begin by asking questions regarding any recent changes in your cat's environment or other behaviors.
Even if the cause of your cat's excessive vocalizations is likely behavioral or environmental, your veterinarian may order biochemical tests to rule out any acute or chronic conditions. Blood and urine samples may be collected to rule out hormonal imbalances, electrolyte disturbances, acute infections or chronic disease. A physical exam will also be performed to rule out physical, localized pain (e.g., pain caused by a broken bone).
If no environmental or physical cause can be determined, your veterinarian may refer your cat to a behavioral specialist for further testing.
Treatment of Excessive Vocalization in Cats
The course of treatment recommended for or administered to your cat will depend completely on the cause of her excessive vocalization. If it is determined that excessive vocalization is symptomatic of a physical condition, treatment might entail drugs, intravenous fluids, surgery or other therapies.
If your cat's excessive vocalization is caused by environmental or behavioral changes, a veterinary professional may recommend interventions in the home. More frequent feedings, for example, may prevent a cat's vocalizing when she is hungry.
Recovery of Excessive Vocalization in Cats
No matter the cause of your cat's excessive vocalization, follow-up appointments with your veterinary care provider will be required. If the cause is physical, follow-up appointments ensure your cat is fully recovered. If the cause was determined to be behavioral or environmental, helpful information may surface at a follow-up appointment.
The prognosis of a cat who is exhibiting excessive vocalization will depend on the cause. Often, lifestyle and behavioral interventions will resolve excessive vocalization of environmental origin. Excess vocalization as an expression of pain or discomfort, on the other hand, might not be resolved until the underlying cause is adequately addressed. Stay in regular contact with your veterinarian to receive updates on your cat's prognosis and recovery timeline.
Excessive Vocalization Questions and Advice from Veterinary Professionals
gypsy
british
5 Years
0 found helpful
Hi!
I'm Ceren, a Sound and Music Computing master student at Universitat Pompeu Fabra.
For my master thesis, I'd like to create/find a dataset of sick/ill cats sound to analyze and compare with healty cats by using machine learning techniques. I believe if I succeed it will be a very good master thesis.
The only problem is I need a lot of data. Even if I go to veterinary clinics in a very short time I won't be able to collect enough data.
So I'd like to ask you if you have any suggestions or knowledge about this kind of data sets and can you share with me.

Looking forward to hearing from you!

[email protected]
Add a comment to gypsy's experience
Was this experience helpful?
Clark
tabby
3 Years
1 found helpful
We have 2 cats one being Pancho around 4 years & the other being Clark around 3 years. Today we have a problem where Clark all of a sudden got very vocal but only when he's around Pancho. This has happened before when one of them accidentally gets out & we think it's the different smell from getting out. We just wipe them down w some baby wipes & they're fine. However today Clark hasn't stopped every time Pancho comes around. We've used the baby wipes & everyone says none of them got out & we're out of ideas. The vocalizing sounds like cats before they're about to fight for reference.
Add a comment to Clark's experience
Was this experience helpful?
Drevon
dsh
20 Years
0 found helpful
Has Symptoms
yowling at the water bowl/arthritis
Drevon my yowler! I have 2 senior cats Rico is my other senior boy but he is not a yowler. The really weird thing is that it is mostly while at the water bowl. He will have water in his mouth and gurgle with water in his mouth trying to yowl. I have 4 flights of stairs and he insists on using them. I do not see any evidence on mouth pain. They have multiple water "stations" and a child pool as a litter box in 2 different places.
Add a comment to Drevon's experience
Was this experience helpful?
Bart
American Shorthair
3 Years
0 found helpful
My 3 year old Male cat has been waking me up daily at 2am. He gets on my nightstand and meows and meows, if I dont wake up he starts knocking things down and gets louder. He is eating normally and is completely fine during the day. He sleeps a lot during the day and will play a little but has never been the most playful cat.
Add a comment to Bart's experience
Was this experience helpful?
Pepper
domestic short hair
20 Years
0 found helpful
My cat who is 20 yrs old has started meowing constantly when I am around. She has never been a loving cat but has also started wanting to be around me more. Her water intake has increased also. Aside from this she seems healthy. No pain, I have checked her out. She eats and drinks and eliminates. She is not overweight. She gets stressed easily (always has) and I am wondering if it would be worth stressing her and the vet - she is not very nice - to an examination at her age.
Add a comment to Pepper's experience
Was this experience helpful?
Pepper
Mix
6 Years
3 found helpful
I have a female cat. She is about 6 years old (human years). She has increased her vocalization substantially over the last month. I have been going out of town on the weekends more frequently. When I am getting dressed she will sit on the bathroom toilet and meow nonstop. It is like more of a crying meow. She does this every morning while I'm getting dressed for work and she also does it on the weekends when I am getting dressed to run errands. Other than that she is a pretty quiet kitty. Unless I'm giving her treats or playing with her. I give her a lot of love and attention when I am home, but I think she may be upset if I leave her for too long on some weekends. I am think about getting a kitten. Will a playmate help her?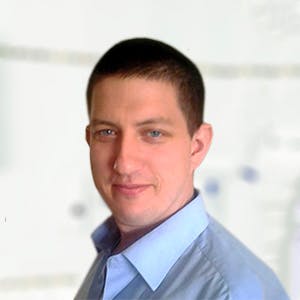 3320
Recommendations
Most likely Pepper is not pleased with you leaving the house and the process of you getting ready is an indicator for her that you will be leaving soon; it doesn't matter that you always come back, she'll still meow. Sometimes, a companion doesn't help and may be a fruitless exercise unless you were looking for another kitten anyway; I would take Pepper to your Veterinarian just to be sure there is no medical issue with her, but I believe this is purely behavioural so behavioural desensitisation may help. Behavioural desensitisation works by doing your normal getting ready routine, then sit down and play with Pepper for a while before leaving the home so she doesn't associate the process of getting ready with you leaving. Regards Dr Callum Turner DVM
Add a comment to Pepper's experience
Was this experience helpful?
Daisy
Calico
15 Years
2 found helpful
Has Symptoms
Compulsive Volcalization at Night
Hello,

I have a 15 yr old cat who has increased her vocalization substantially at night. She sits on the landing upstairs or on the top step and howls deeply for 4 hours straight at a time, and gives no clear reason for her meows. It is not attention seeking because she seems disinterested in being petted. The Vet checked her Thyroid in January 2018, which was elevated (5). The level is currently controlled well with food (T4 test in Feb & May normal) and all other labs normal including kidneys. I've tried Feeliway, water fountains, cat toys/trees, lights on/off, and for the past month Prozac. Nothing is working and she seems to be getting worse. Any further suggestions?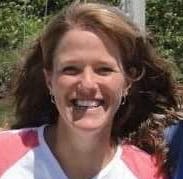 1611
Recommendations
Cats can have high blood pressure, especially if there are thyroid problems, and that can cause that type of behavior. It would be interesting to have your veterinarian check her blood pressure and see if that might be part of the problem. Otherwise, I do think that cats have aging brain changes, and this might be part of her aging.
Add a comment to Daisy's experience
Was this experience helpful?
Crabby
tabby
14 Years
2 found helpful
Has Symptoms
occasional nervous clinging to me;
I have a 14-year old female cat who was born feral, lived with my (ex-) girlfriend from about 6 months to a year old, them moved in with me when her cats wouldn't tolerate her. I later got another cat in similar circumstances who died about six months ago from kidney disease that I didn't notice until it was too late. When he was alive, she was definitely the beta cat in the relationship; she tolerated him, but didn't always enjoy his company. She has always been a bit of a vocalizer, but, in retrospect, I noticed that she became more vocal when the other cat became sick, and now that he's gone. However, lately, it's been getting excessive -- she has developed a habit of shouting during and after she drinks water that I keep on the windowsill, especially as she is coming down from there. She also shouts randomly, mostly in the morning but occasionally at night. But in the last few days she has begun to shout at me whenever I take a shower, even coming right up to the bathtub. They sound like panic shouts, although she doesn't appear obviously distressed -- although, just now she finished a shouting spell, and has gone into a hiding place in the storage closet (one that she hadn't seemed to use for a long time. And of course, with her age and my experience with my other cat, I've been fearful for her health, noticing every little change in her behavior -- she seems to defecate less often (from once or twice a day to what seems to be down to every few days); she has been licking her lips more often; and although she still has an appetite (she's always been thin), she seems to lose interest in recently-liked foods. (About 2 years ago, I took her to the vet for bad breath; she was diagnosed as having slightly elevated kidney levels. She still has spells of bad breath, but her energy level, if anything, has gone up in the last 6 mos.-year.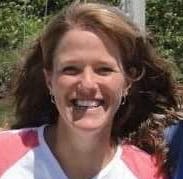 1611
Recommendations
If the last time that Crabby was at the veterinarian for an exam was 2 years ago, it might be a good idea to have her seen again. She may have high blood pressure that is contributing to her increased vocalization, or she may be having a further development of her kidney disease that is making her not feel normal. Your veterinarian will be able to examine her, do any testing necessary, and give you a better idea as to whether you have anything to worry about for her.
Add a comment to Crabby's experience
Was this experience helpful?
jackson
Birman
6 Years
1 found helpful
My cat meows excessively around the time i get home from work. But, he still keeps going on for around half hour after im home. He always tries to get outside at around this time of day. Im unsure if it is because he wanted me to come home, or if he wanted to go outside. He has peed on my bed about three times, and the couch more. We live sort of near the woods (it starts in my neighbor's yard), so im not sure if he sees animals there and if this is something territorial. but i dont think there is anything in these woods because there is a main passage to an elementary school, where the kids and parents walk through. We have taken my cat to the vet for the peeing and all they did was see if he had a UTI (he does not). They went on to suggest we move litter box closer, but he still regularly uses it, so it can't be that.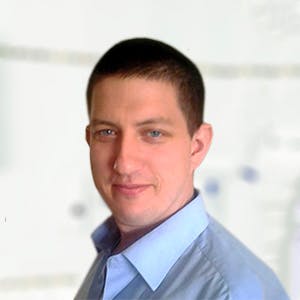 3320
Recommendations
It is difficult to say specifically what may be happening, the urination in the bed and on the sofa may be a territory thing but it is difficult to say specifically what the cause is since you got an all clear from your Veterinarian. I am not sure what to suggest really for this. Regards Dr Callum Turner DVM
Add a comment to jackson's experience
Was this experience helpful?
Lucy-Fur
mixed
18 Years
0 found helpful
My cat Lucy-Fur is now 18 and completely deaf, but otherwise physically healthy according to the vet. We suspect that she has cognitive disorder because she yowls a lot every day, most of which occurs at night. She's extremely loud and has several episodes every night so we now resort to put her outside before bed so we can get some sleep. I read that some wet food with vitamin E and selenium may help with cognitive issues. Is there any special food on the market which would help and provide her with high levels of helpful nutrients? Someone suggested CDB or cannabis extract - could it help? Can you suggest any other ways to change her behavior? I don't want to keep her out at night once it gets cold so we'd love to find ways to soothe her before the cold weather returns. Thank you so much for your suggestions!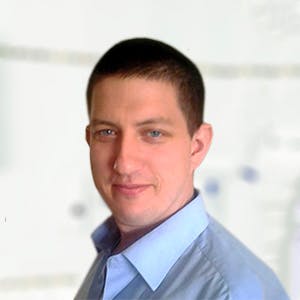 3320
Recommendations
People think CBD oil will help with anything and everything, it is the treatment du jour at the moment with very little scientific evidence for all the claims; the excessive vocalisation may be just due to Lucy-Fur not being able to hear herself. There are some different diets which are formulated for aging cats to help with brain function, generally diets with omega fatty acids and antioxidants are recommended. Regards Dr Callum Turner DVM www.hillspet.com/cat-care/healthcare/brain-aging-in-cats
Add a comment to Lucy-Fur's experience
Was this experience helpful?
Zeus
Longhair.
6 Years
0 found helpful
I have a 6 year old male cat. He was born in feral and adopted by us at 8 months. From the day we brought him home, he was an excessive meower. In 2014, he was diagnosed with a clogged urethra, and went through a lengthy treatment and was resolved without surgery. Since then, we feed him wet food twice per day and free feed dry, special-formula dry food. We put powdered lysene in his wet food to prevent future blockage and have been okay since. We had a scare last year but he was able to get unblocked by the vet. We moitor the litter box and don't see any signs of another problem developing. The meowing has never changed whether he's blocked or not.

He meows constantly. If I pick him up, he stops and will relax in my arms and drool. He won't stay though. His energy is good, he chases his sister around the house and is playful when we play with him. He just meows a TON. Day and night. Sometimes they're normal meows, other times they're deep, gutteral howls.

I don't know what else to do. HALP!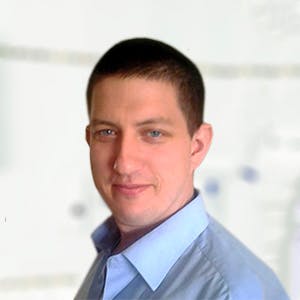 3320
Recommendations
Some cats are more vocal than others, it may be just that this is a behavioural issue where Zeus just vocalises; without examining him I cannot determine whether he is in pain or if there is another cause for the vocalisation. Sometimes a cat will vocalise for attention especially if he stops when he is picked up (like a baby crying). Regards Dr Callum Turner DVM
Add a comment to Zeus's experience
Was this experience helpful?
jackson
Birman
7 Years
0 found helpful
why does my cat meow so much? around the time my mom gets home from work, he starts meowing and won't stop. this goes on for hours. he has been trying to get outside; sneaking out as we walk out the door, pawing at the door, etc. he has been peeing on beds and couches too. we live by the woods so i'm not sure if it is another animal, or what. We have taken him to the vet to see if he has a UTI, but he doesn't. we haven't yet gone to see about excessive vocalization. I don't think there is anything they can do about it.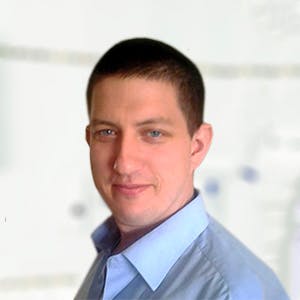 3320
Recommendations
From your description it seems that the vocalisation is caused by behavioural issues and not a medical issue; it may be due to excitement, the presence of an animal outside, fear among other causes. I cannot really think of anything practical to suggest to stop this behaviour unfortunately; but would suggest visiting your Veterinarian to be sure that this isn't due to a medical cause. Regards Dr Callum Turner DVM
Add a comment to jackson's experience
Was this experience helpful?
Mana
Domestic shorthair
7 Years
0 found helpful
My female cat is 7 years old (human years) and has really become vocal over the last 8 months or so. It started off as an occasional occurrence at night, but is now happening every night and during the day as well. There seem to be some definite triggers, and some I just don't understand. At night, she'll pick one of a few random spots and just yowl constantly. The edge of a desk, the corner of the room (always the same corner, facing the wall), or next to the washing machine. Once I go pick her up and bring her to bed she's usually okay for a few more hours. Now, she's doing it even when we're awake. Looking up at a wall in the dining room, or from the top of our arm chair. Always the same constant cry. We get her attention, try to call her over, but we go ignored and she continues to cry until someone physically goes to pick her up. She'll also do it everytime I walk into the kitchen because she thinks I'm getting treats or food (she is WAY more food motivated now than she's ever been, even though I've never been one to give her a lot of treats). I've tried getting more engaging toys, playing with her more during the day and right before bed, giving her more attention. Nothing seems to ease the behavior. Any advice would be helpful.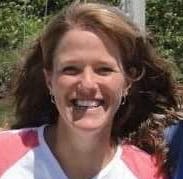 1611
Recommendations
Thank you for your email. There are a few things that may be contributing to that behavior, including high blood pressure or neurologic disease. It would be a good idea to have her examined by your veterinarian and have some routine lab work done to check her systemic and thyroid function. If you can video the episodes it may help your veterinarian to see the actual behavior. Your veterinarian may be able to offer solutions to this behavior. I hope that all goes well for her!
Add a comment to Mana's experience
Was this experience helpful?
Snickers
Maine Coon
19 Years
1 found helpful
HI - I've a 19 year old Maine Coon, Snickers is in good health, we've taken her to the vets a couple of times recently and everything is fine. she has got mild arthritis in one front leg. her appetite is HUGE, she's now on rice and chicken with a few of her Royal Canin Urinary biscuits to aid he cystitus. the problem is her meowing / howling the house down. all day yesterday, she can meow up to 40 time per minute, and howl when we leave the room, once she sees us again it's the eowing again. it's tiring for us, let alone how she must be feeling!! help, please. (she is totally deaf byt the way)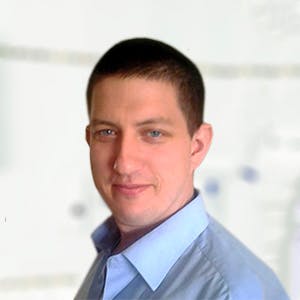 3320
Recommendations
Excessive vocalisation may be related to her going deaf as she will be no longer be able to hear herself to regulate her volume; the vocalisation may be due to separation anxiety, pain, cognitive dysfunction syndrome among other causes. I cannot give you any specific recommendations since we don't know what the specific underlying cause is, given Snickers' age there may be a few issues which may be at play; you should consult with your Veterinarian to determine whether she is in pain or not but other than that I have no other recommendation. Regards Dr Callum Turner DVM
Add a comment to Snickers's experience
Was this experience helpful?