What is Exocrine Pancreatic Insufficiency?
The pancreas is a complicated organ responsible for producing a variety of substances important for breaking down food and aiding in digestion, which allows your cat to properly absorb nutrients. In cats suffering from exocrine pancreatic insufficiency, the pancreas fails to produce sufficient amounts of digestive enzymes. This starts off a chain reaction of poor nutrient absorption and poor digestion of food that can have a significant impact on the health of your cat if left untreated for a long period of time.
Symptoms of Exocrine Pancreatic Insufficiency in Cats
Exocrine pancreatic insufficiency is a difficult condition to diagnose given the individual symptoms can often mimic other conditions. The differentiating characteristic is a chronic presence of one or more of the following symptoms:
Weight loss despite adequate appetite
Chronic diarrhea
Poor coat condition
Increased appetite
General lethargy
Vomiting
Causes of Exocrine Pancreatic Insufficiency in Cats
Exocrine Pancreatic Insufficiency occurs when the pancreas produces insufficient quantities of digestive enzymes. These enzymes are secreted into the digestive system of your cat, allowing for food to be broken down into micronutrients, which provide important support for your cat's daily functions. Some of the most common causes of exocrine pancreatic insufficiency include:
Chronic inflammation of the pancreas
Parasitic infections
Cancer
Diabetes
Damage caused by chronic pancreatitis
Diagnosis of Exocrine Pancreatic Insufficiency in Cats
Diagnosis of exocrine pancreatic insufficiency in your cat will begin with a thorough physical exam by your veterinarian. Given the way the symptoms have commonalities with other diseases, your veterinarian will perform a differential diagnosis. A differential diagnosis is a type of procedure in which a veterinarian rules out conditions with similar symptoms, rather than using symptoms to identify one particular condition. It will be important to provide your vet with a complete list of symptoms as well as their approximate date of onset and whether they have remained stable or have changed over time.
During the exam, your veterinarian will perform a full blood panel, a urinalysis, and a test for parasites. Drawing blood for the tests requires a simple needle stick and is quick and relatively painless. In order to test for parasites, your vet may need to collect a stool sample.
Your veterinarian will also order a blood panel that looks at digestive function and the pancreas, called a GI panel. This is a series of four analyses, one of which measures trypsin-like immunoreactivity. This is the definitive test for diagnosing Exocrine Pancreatic Insufficiency in cats. The test will also measure levels of vitamin B12. Most cats suffering from exocrine pancreatic insufficiency are also deficient in this vitamin.
Finally, if your cat is found to be suffering from exocrine pancreatic insufficiency, your veterinarian may also want to run additional tests to confirm whether your cat has diabetes. Diabetes causes damage to the pancreas over time and exocrine pancreatic insufficiency can often be a side effect.
Treatment of Exocrine Pancreatic Insufficiency in Cats
Once the pancreas has sustained damage, it does not typically recover full function. Treatment of Exocrine Pancreatic Insufficiency in your cat will usually involve lifelong supplementation with digestive enzymes to allow the cat to appropriate process food and nutrients. Digestive enzymes typically come in powdered form and some cats may be unwilling to eat the supplement. Owners should work with their vets to identify appropriate soft foods to mix with the enzymes. Alternatively, eating raw pancreas has been shown to increase pancreatic enzyme levels. This may be used in cats with extreme aversions to supplemented enzymes.
Cats with exocrine pancreatic insufficiency will also need to be supplemented with vitamin B12 since they are unable to absorb appropriate amounts of this important vitamin from their food. Vitamin B12 can be administered on a routine basis with shots given beneath the skin.
Recovery of Exocrine Pancreatic Insufficiency in Cats
While exocrine pancreatic insufficiency can be managed over the life of your cat, there is generally no known cure for the condition. Supplementation with appropriate levels of enzymes will help your cat with absorbing food, but will not completely manage the condition. Your cat's diet will most likely need permanent modification. It will be particularly important to reduce fat intake, since fat is typically highly dependent on pancreatic enzymes for appropriate absorption.
Long-term, cats who suffer from exocrine pancreatic insufficiency suffer no loss of lifespan or quality of life as a result of their condition. Your cat will need to maintain a regular veterinarian visit schedule in order to monitor blood levels and to ensure your cat is gaining weight and getting appropriate nutrition.
Exocrine Pancreatic Insufficiency Questions and Advice from Veterinary Professionals
Cira
Domestic shorthair
16 Years
0 found helpful
Has Symptoms
Diarrhea, weight loss, poor coat
My cat was diagnosed with EPI in 2015. She had already lost 5 pounds. She was overweight to begin with so we didn't get it checked out right away. The first vet didn't know why she was losing weight. The next vet had experience with EPI and did the proper tests. She was started on enzymes. She has not responded well possibly because she was unwilling to eat the food with the enzymes added. So 3 years later she is down to less then 6 pounds and we are dealing with chronic constipation. We started compounding the enzymes into a slurry a few months ago which helped get her to eat but the constipation has been a constant problem. She is currently hospitalized to have her colon manually cleaned out.
My cat also has EPI as well as IBD. B12 injections have helped her appetite tremendously. She's 4.7 pounds and I give her a B-12 injection every other day. Miralax can help the constipation a lot.
Add a comment to Cira's experience
Was this experience helpful?
Peanut
tabby
6 Years
1 found helpful
My cat Peanut was diagnosed with Pancreatic Enzyme Insufficiency and she was unable to take the vet prescribed enzyme (it appeared to make her more sick), I tried an actual cow pancreas as well in her food and she refused food with it in it. After much research online I came across a more gentle Pancreatic Enzyme online through Herbal Healer Academy (HHA) - it's called Pure Pancreas. It's a glandular made in New Zealand and is for those with sensitive issues. The Pure Pancreas comes in capsules and can be sprinkled in food and Peanut doesn't seem to mind it at all. She finally started putting weight back on. I hope this helps someone else. It saved my Peanut from starving to death.
Hello, my cay has been losing weight, but eating like crazy. Blood work is normal. Waiting for pancreatic insufficiency test. Can you tell me anything more about Pure Pancreas? How much do you give your cat? Any other suggestions? Have you found any food that you recommend? Dry or wet? I appreciate any help!
Deneen
Hi. My cat Suzy is 18 this year. She has lost over half her weight and has constant diarrhoea, she doesn't seem to be able to absorb her food. Suzy has had all blood tests, stool samples tested etc at our vets with nothing coming up. The vet felt her abdomen and said she could not feel any tumours or bump as or lumps. After researching online I came across exocrine pancreatic insufficiency and thought bam! That's exactly what's happening to my girl. So then I started to research for treatment and came across this thread. I have now ordered pure pancreas too in hope that it turns my girls life around, because currently she is starving to death. :( fingers crossed and thank you
Add a comment to Peanut's experience
Was this experience helpful?
Brandon, Robert
mixed
18 Months
1 found helpful
What is the best treatment for felines with exocrine pancreatic insufficiency. I have two cats that were diagnosed in January and I am still battling with runny stools. Little is known in South Africa about this condition in cats so treatment seems to be a trial and error kind of thing. They currently on exocrine pancreatic insufficiency supplements which they get in soft food before getting their pellets which are iams rich in chicken pellets, I've tried mixing their supplements with their pellets they don't eat it. Thank your the symptoms that are present are loss of weight even though the cat is eating an enormous amount, runny stools and a very dull coat, also lack of enthusiasm in anything. After the treatment they are up and running around gaining some weight but still battling with a runny stool.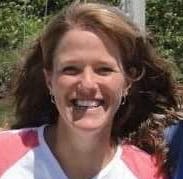 1611
Recommendations
Thank you for your email. The dose of pancreatic enzyme supplementation can vary depending on the animal, and they may need more supplementation. It seems they are headed in a positive direction, and it would be a good idea to give your veterinarian a call, describe what is happening with them, and see where they are as far as dosages for the enzymes. I hope that they continue to do well.
Add a comment to Brandon, Robert's experience
Was this experience helpful?
Turbo
dsh
7 Years
1 found helpful
My cat Turbo was diagnosed with EPI about a year and a half ago. My vet prescribed Pancreved powder with food and B12 injections once a week for 6 weeks, then once a month thereafter. He responded well to this treatment and gained some weight back. Recently, I noticed he looks a little skinny and also lethargic. His coat doesn't seem as silky and shiny as it was months ago. Several months ago I also changed from mixing Pancreved powder with his food to giving him the Pancreved pills right before feeding because he started refusing to eat the powder-mix. He takes the pills without fail everyday, but I'm wondering if it just might not be as effective as the powder? Should I restart the powder regimen instead? Also, should Turbo be given B12 injections regularly? What kind of diet would be beneficial for Turbo and how can I get him back to his normal, playful self?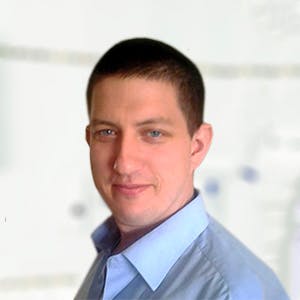 3320
Recommendations
Firstly I would try to give the pills fifteen to thirty minutes before food to see if that makes any difference, feeding half an ounce (15g) of raw pancreas can be tried too; the B12 injections should only be given if they are deemed necessary by your Veterinarian. As for diet, Turbo should already be on a fat restricted diet which shouldn't be changed. Regards Dr Callum Turner DVM www.msdvetmanual.com/digestive-system/the-exocrine-pancreas/exocrine-pancreatic-insufficiency-in-small-animals
Add a comment to Turbo's experience
Was this experience helpful?
Meshmesh
Mau mix
11 Years
0 found helpful
How can I administer pancreatic enzymes to my cat ?
My 12 year old cat lost half his weight in less than a year. He has the typical EPI symptoms and was diagnosed as such from his vet. I have struggled for 2 months to give him enzymes powder and lypex, he didn't like the powder and would spit the granules of lypex. I tried yesterday raw pancreas with his food and he didn't touch it. Did I mention he has been incredibly picky with his food I can't tell what when and if he will eat I get a hundred kinds for him to try. I'm very concerned as he has become skin on bones and is so weak ( he took B12 supplements and he is no back to normal and his cobalmine is. Now fine ) I am not administering under the skin fluids and giving vitamin paste and medication to prevent vomiting and others to help with digestion. Please advise. I'm desperate.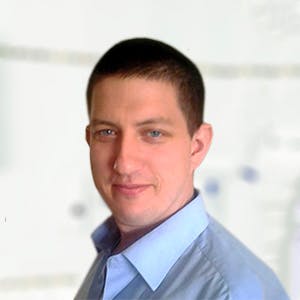 3320
Recommendations
There are many different types of pancreatic enzyme products out there which include powders, granules, capsules and raw pancreas; I prefer either the raw pancreas or capsules but the capsules can be difficult to get hold of (powder is the method of choice) and for owners to administer. I have no shortcuts for you unfortunately, without physically forcing it. Regards Dr Callum Turner DVM
Add a comment to Meshmesh's experience
Was this experience helpful?
Charlie
Siamese/tabby
10 Months
0 found helpful
My cat poops almost like an ice cream swirl and she's had an increase in appetite. it's not diarrhea but it's not super solid either. she can't stay away from human food.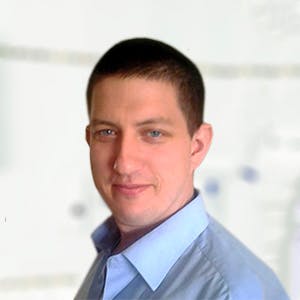 3320
Recommendations
There are various different conditions which may cause digestive problems and changes in faecal quality which may include infections, parasites, digestive disorders, malabsorption disorders among other causes; you should try to prevent leaving human food out and unattended so that Charlie doesn't get into it, however you should visit your Veterinarian for an examination to try to determine the specific underlying cause. Regards Dr Callum Turner DVM
Add a comment to Charlie's experience
Was this experience helpful?
millie
Persian
5 Months
1 found helpful
Hello! We believe our kitten has this insufficiency. Rather than pay the $300+ to do the test, is it safe enough to try this enzyme supplement powder for a bit to see if it solves her symptoms?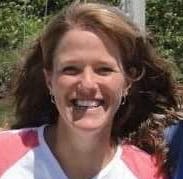 1611
Recommendations
Thank you for your email. EPI is quite uncommon in cats, and very uncommon in kittens. Parasites are much more common in kittens, as is food intolerance. It would be best to have Milie seen by a veterinarian, and examined. They can check a fecal sample, and direct you to the best treatment for her. Supplementing with pancreatic ezymes will do nothing to help her if she doesn't have EPI.
Add a comment to millie's experience
Was this experience helpful?
Sobe
Cat
13 Years
0 found helpful
Has Symptoms
Weight Loss vomiting, constipation
I have a 13 year old male cat who has been having constipation/diarrhea problems for a while now (off and on 6-8 months) and he has also lost weight in this time. In January 2017 he weighed 13 lbs and now is down to 10 lbs. He's had multiple blood panels run, 2 ultrasounds (one in July 2017 and another in September 2017) as well as multiple X-rays. Both vet's say that his blood panels look great and nothing of concern shows up on any of his tests. He was put in a weight management food (Hill's prescription W/d feline) so I'm not sure if that accounts for his weight loss? But I would think it since he was starting to lose weight before he got put on that in July. They put him on that because they said it wasn't diarrhea problems, he actually has well formed poop but was having trouble passing it so he was put in this food and it seemed to help solve the problem. He started pooping more normal stool but he's still losing weight. He acts normal. Eats like normal. I just know this weight loss can't be normal and want to get to the bottom of it before he continues to drop more weight. Any thoughts? I don't know how to look for cancers other than what has been done which showed nothing so I'm at a loss. Would an exocrine pancreatic insufficiency show up in a blood test?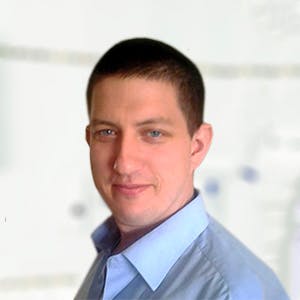 3320
Recommendations
Normally in cases of exocrine pancreatic insufficiency the regular blood tests come back normal, however in some cases some liver enzymes may be elevated but we cannot rely on this alone; this is really one of those conditions which we have a specific test to diagnose the condition and we have to be actively testing for it. Also, animals affected by exocrine pancreatic insufficiency will have voluminous diarrhoea; if there is extreme weight loss and Sobe's body condition score is suffering you should return to your Veterinarian. Regards Dr Callum Turner DVM
Add a comment to Sobe's experience
Was this experience helpful?