What is Fluid In The Chest?
Fluid in the chest is also known as pleural effusion. This occurs when fluid is present outside the lungs, in the space between the lungs and the chest wall. Normally, this area only has a small amount of fluid simply to keep the lungs from adhering to the chest wall. When excessive amounts of fluid accumulate, serious complications can arise because the cat's lungs cannot expand properly. This is a potentially life-threatening situation for your cat and emergency treatment is necessary.
While most cats are generally healthy, some can develop conditions that can compromise their health and well-being. Cats can develop fluid in the chest as a result of various conditions. Regardless of the cause, fluid in the chest in cats can be very serious.
Symptoms of Fluid In The Chest in Cats
If your cat has fluid in his chest, he will exhibit certain symptoms. Here are some of the most common symptoms seen in cats with this condition:
Lethargy
Breathing with his mouth open
Lack of appetite
Difficulty breathing
Bluish tint around mucous membranes
Intolerance to exercise
High respiratory rate
Coughing
Problems breathing when in an upright position
Types
There are certain types of conditions that can cause fluid to accumulate in your cat's lungs. Here are some that your veterinarian may look for when making a diagnosis:
Chylothorax
Chylothorax is a rare condition that occurs when lymphatic fluid known as chyle builds up in the chest cavity. When this fluid reaches a certain level, the cat cannot breathe well because his lungs cannot expand fully.
Hemothorax
Cats that have blood in the pleural space in the chest are diagnosed with hemothorax. Blood in the chest hinders lung expansion, similar to chylothorax and causes breathing problems.
Causes of Fluid In The Chest in Cats
Certain conditions can cause pleural effusion in cats. Below are some of the most common causes of fluid build-up in cat's lungs:
Bacterial infection of the lungs
Low levels of protein in the blood
Twisting of the lung
Cancer
Pancreatitis
Abnormal functioning of the lymphatic system
Viral infection of the lungs
Diaphragmatic hernia
Fungal infection of the lungs
Blood clot in the lungs
Leaky blood vessels
Tumors in the chest
Heartworms (although rare in cats)
Traumatic injury
Kidney disease
Liver disorders
Congestive heart failure
Being over hydrated
Higher than normal hydrostatic pressure
Blockage of the major vein to the heart, the vena cava
Diagnosis of Fluid In The Chest in Cats
Your doctor will need some important information from you to assist him in obtaining a diagnosis. He will begin by taking a detailed history from you regarding your cat's health. Include any information about your cat's birth history, previous medical conditions, medications and the date symptoms began. Your doctor will take your cat's vital signs including temperature, weight, heart rate and respiration. He will also examine your cat and listen to his chest. A blood sample will be taken to search for signs of infection. A urinalysis will also be performed after your doctor obtains a sample of urine. If fluid is suspected, your doctor may take an X-ray or an ultrasound of his chest. Taking a fluid sample will also be key in determining the cause of pleural effusion.
Treatment of Fluid In The Chest in Cats
Fluid in the chest is an emergency and life-threatening for your cat. This condition should be treated as soon as you notice symptoms. Many cats that develop fluid in the chest have trouble breathing and deteriorate rapidly. The most important thing in treating this condition is removing the fluid quickly to restore free breathing. This is done by draining the fluid from the cat's chest with a needle. Certain conditions such as chylothorax can cause as much as a quart of fluid to build-up in the chest. Once the fluid is gone, the lungs can expand normally and breathing returns to normal. If fluid continues to build-up after it is initially removed, veterinarians may perform surgery to install a shunt. This device removes the fluid from the chest automatically.
Recovery of Fluid In The Chest in Cats
The overall prognosis for cats that have fluid in the chest ranges from poor to fair. Recovery depends largely upon the cause of the condition. Many cats do not live long enough for the fluid to be removed from the pleural space. If your cat withstands the diagnostic process and fluid is successfully removed, his outlook is guarded but fair. Your cat also has a better chance of recovery and long-term management if your doctor is able to diagnose the cause of the condition. Cats with chylothorax have a favorable outlook if fluid production is resolved and is controlled. Many conditions will not return once the fluid is removed.
Your doctor will provide you with detailed instructions regarding your cat's care. Be sure to follow all his instructions exactly. Always report any changes in your cat's condition or behavior as soon as it arises, especially if your cat begins to breathe with an open mouth. This is a sign he is having trouble breathing and he must be evaluated by a doctor quickly. Depending on the treatment provided, your doctor may want to re-evaluate your cat every few weeks until he is stable. If your cat has any underlying diseases or conditions that may cause fluid to build-up again, your doctor will treat him accordingly.
Fluid In The Chest Questions and Advice from Veterinary Professionals
Kira
Ragdoll
5 Years
1 found helpful
Had 5 year old cat's fluid around lungs drained four days ago due to her having severe trouble breathing. Cat was terrified of vet and this alone almost killed her. Not kidding. Terror will take them over the edge. Vet stabilized my cat with oxygen and then sedated to do drainage. Three hours later, cat had mucous coming out of nose and mouth and became almost unresponsive. She climbed up into the undercarriage of my heavy bed. I can't move bed. Had to try to live with cat dead or dying under my bed as I tried to sleep. Dreamed cat joined me on bed (or maybe she did). Yet food not touched or litter box used. Two days later brother finally came over to move bed and collect dead cat. Cat zoomed out in fear. Was breathing normally. Unfortunately, this only lasted a few hours. Two days later I am writing this. Cat has been very affectionate. Breathing not good, but drainage with ultrasound by excellent vet has helped and she has fighting chance. Great appetite all along. Now believe she definitely got up on bed while she thought I was sleeping. Vet had suggested euthanasia rather than operating, but I knew my cat loves life. I think not eating for more than 24 hours helped her fluid accumulation issue. I believe when her stomach full she is in more breathing distress. Six weeks ago she was heaving non stop. At that time I took a human Zithromax pill and smashed it in a plastic bag with a hammer. I then gave her 1/6 of the powdered pill in Fancy Feast Classic Broth (many cats addicted to some additive in this food so will tolerate bitter medicine with it). I gave her 1/6th of pill as she's almost 1/5th of my weight (she's a ragdoll breed and about 30 lbs.). The Zithromax stopped the heaving (like having hairball but nothing came out). Every two days she started heaving again and I again gave her a Zithromax dose. Each time heaving stopped in minutes (she gulped medicine between violent heaves, never lost appetite). Still trying to solve mystery of what is going on. Cat sleeping peacefully next to me at moment. I've ordered Rutin for her.
Add a comment to Kira's experience
Was this experience helpful?
Chloé
Persian
9 Years
0 found helpful
Our kitty Chloé 9yrs old was doing very good until that night when I noticed she was meowing too much and having many trips to the litter box then I noticed diarrhea,the next morning we saw a vet he decided to give injections to stop the diarrhea and a B12 injection,same day afternoon Chloé started breathing heavily her chest raising fast and in distress I was up for 2 nights almost called te same vet but didn't answer I had to bring it to another one who refused to take the case until 48 hours from the first 1st appt,(I'm living in a place where vet clinics are some how for grooming only they barely have X-ray radiography) do after a visit to 4 clinics with my suffering baby I came by a clinic who made an X-ray that showed a fluid build up in the chest+enlarged heart started with injections: dexa+ vitamins to help my baby eat and pills for the heart . (No blood test was done as they do not have this in all the clinics )The same night my chloé was suffering again with the breathing I went out in the middle of the night to look for oxygen device and started giving her which didn't help.now it's 4 days since Chloe started the injections and medication still no improvement in the breathing at night esp. my question is there any chance to transport my kitty by air to a better place where we can make all the necessary exams.
P.s after reading all the above cases and many similar in different sites I do not dare to ask for the reason and the cause I wanna just fight for my poor baby I just want her to live and continue to be my happy baby the Freind of the outside birds the big responsible sister that cleans her mom and brothers and sisters all the time.
So sorry to hear about your Chloe . I am just learning that this happens to other cats . I'm trying to learn what or why my 9 year old Baby girl had . She was always healthy and never showed any signs of illness after 12 days of meds and getting the fluid off her chest to breath . Dr gave me lasek to give her twice a day . They don't know much about this I'm learning that FIP could be behind this and it's usually fatal . Fluid around the heart isn't good for people let alone a cat. I almost lost my mind trying to save my girl she was strong she showed signs of improvement on most days. And I want to know what or why now . I have 2 10 month old baby boys that miss their big sister and nighttime isn't the same . I'm worried that she or they could have passed this to each other . I had the fluid tested in hopes that they could help her and still I'm not getting answers . After being on the lasek 1-2 days her breathing was normal than it seemed to be little bit slower . I was told not to stop the lasek but I feel like it hurt her in the end .
Sherry, could we possibly talk? My 10 year old baby girl due baby seems almost an exact replica of your baby. (I'm so sorry for your loss!). I'm trying desperately to save mine! It's been 6.5 wks, 5 vet visits, 2,000$ and 4 aspirations (drainage with needles). I'm also instructed to give 2 lasix pills per day. Honestly, I don't think they do anything other than make them pee a lot and piss them off when making them take them. I think I know what's wrong with both of our girls. I'm not sure how this works, but let me know if u can spare a few minutes and I will give you my contact info. (I'm in Jax, Fl). Thank you!
Add a comment to Chloé's experience
Was this experience helpful?
Snowy
Turkish Van
3 Years
0 found helpful
My cat have fluid around his heart ,n he is breathing 45 to 54 times in one minute ,n he is very tired ,eating little only,started almost one month , doctor said it is critical after taking medications doctor said he have infection n fever too..can he can survie
Hi. I'm Leslie from St Augustine and my fur baby girl is Zoey. We've Been going through this nightmare with my 10 yo girl Siamese rescue (who I've had since I found her on the street around 6 weeks of age).we've been going through this hell since April 9th. Heartbreaking, frustrating and completely 100% came on out of nowhere!! She hadn't so much had a cold in 10 years. She won a cutest pet contest in our local paper, prize was a $50 gift card to a vet, so I figured I wld take her for a check up. I didn't know the vet, but being that she's so healthy and it's merely for a well visit, what could go wrong, right?? WRONG. I'll never forget when that SOB walked back in the room (no bedside manner and all)-and in the next 15 seconds of my life I blacked out. All I cld hear was "we pulled so much fluid off of her. Late stage cancer. Grave discomfort, nothing we can do. I highly recommend putting her down. I'm Sorry."
(Next thing I remember was the vet handing me a paper Dixie cup of water as I sat on the hard wooden chair, telling me I passed out.). FIRST piece of advice to EVERYONE who can read this: these are OUR babies.we KNOW them. If something about their advice feels wrong, it probably is. Go with ur instinct. I told him he was out of his "[email protected]*** Mind. That He had the wrong cat. My cat hadn't had a cold in 10 years. I told him to give me my baby back now, along with his xrays, and her lymph fluid sample that he had not even tested. Paid my $510 for a 45 min visit. Went home and cried so hard the next 13 hours that I broke a blood vessel in my right eye. Then I got my shit together and started making calls. Formulating a plan. Researching. Went to Barnes and Nobles and read a book. Reached out to a Vet friend i had. That although had not spoken in 5 years, you might be surprised with how wonderful ppl can be during this time. (Except most vets).
***SO, I can tell you so much about this subject (unfortunately)- as luck would have it, it has tainted my life twice now in 10 years. If I can help every one on here, or even just half of the people dealing with this, then it would serve a purpose! then maybe, even if none of us can save our babies- We could all be more educated, comfortable and know what we are talking about to the Vets. I want to educate as many ppl as possible, with at least all of the knowledge and experience, and mounds of literature ans paperwork I now have from both Winnie Palmer Neonatologists, vets and vet oncologists. because as many of you are quickly learning, the General veterinarian's give u as little info as possible, and only if you ask. They tend to give you a whole lot of "I don't know. We don't know what causes it.", are very dismissive, expensive, and guide you to immediately euthanize.
**YOU need to take your little guy ASAP to have the fluid aspirated (drained) out of his chest cavity. (It's compressing his lungs and slowing (or rapidly) making it harder and harder for him to breathe. My Zoey has been to the vet 5 times the last 6.5 weeks. I've had her to 3 different ones (the first one was directly related to Hitler in my opinion! Very dismissive, accused her of having feline leukemia and felv repeatedly, only to then test her and within 10 mins tell me I was right and that it was negative, did everything in his power to convince me to put her down, and then charged me $510)!
The most informative and worthwhile (and expensive but worth every single penny of u can find a way. I applied and got approved for care credit. Took 10 mins online). Was the feline Oncologist/Specialist Vet. He NEEDS a full ultrasound of his lymphatic system. ALL of these babies have something called "PLEURAL EFFUSION of the THORACIC DUCT'. The reason I know so much about it, is that my 9 yo little girl was born with the same damn thing in 2010 and spent her first 120 in the NICU. 15 chest tubes, 3 surgeries and a blood transfusion later, I got to bring her home. So-U cld imagine my wave of anger, shock, extreme sadness and heartbroken when here I sit a decade later almost to the month and my second love of my life (my Siamese loving, affectionate, youthful, beautiful cat) has the same damn thing!
I hear several people here talk about 'FIP': feline infectious Peritonitis . They did also mention that to me, and pretty much ruled it out. They can use their educated opinion pretty confidently by looking at the "lymph fluid" they aspirate off your babies and the color will give them a very solid indication (along with lifestyle and history of the cat).
There are only 4 main things that cause this.FIP, Feline leukemia/Felv, Mid to late stage cancer-please note: Lymphoma and IBD (irritable Bowl Disease) seem to be the most common ones. This is because Lymphoma hides itself incredibly well and pushes against the organs causing a tear in the lung lobe (aka-their thoracic duct to leak). Last but but not least (or shld I say Last in the Vets' eyes until they give up and it's up to US to research, call around, be a pain in the ass and keep taking them to get heir treatments (x-ray to see the fluid, aspirate with needles to draw the fluid off them, give them a shot of prednisone or some kind of steroid, and the very last and NOT proven effective but prob helps 10% is an rx to give 2 lasix pills a day, and count their BPM (beat per minute) and chart it each night.
(Oh, SO I digressed-as I was saying-we we're fortunate enough (Insert huge sarcasm) to get diagnosed with "idiopathic chylothorax causing Pleural Effusions"-Idiopathic, meaning "no underlying cause. My little girl had a surgery at 8 weeks called a "thoracotomy", where they preformed an open chest surgery, found where the duct was leaking, they abraised
Add a comment to Snowy's experience
Was this experience helpful?
Smokie
Bengal siemese cross
11 Years
0 found helpful
My cat had fluid on his lungs and chest which had to be drained because it was restricting his breathing so I took him to vets they drained fluid an breathing improved and he started eating and weee going to rehydrate him as was really dehydrated next morning they told me they drained more fluid off and checked it an found a small amount of cancer cells in fluid an told me they where going to monitor him till next day called me in morning and said he had livened up an was doing well next call I got was to say that more fluid had been removed an they would do a heart scan an check his heart an for tumour result were heart good couldn't find tumour we're going to try medication second day more fluid removed in morning still eating well going to monitor third day got call at 7.30am to say he was doing really well an could come home at 3pm got another call at 9.30am saying he had deteriorated and was breathing trouble and would need to be put down went there at 3pm to say good bye and he seemed scared an didn't like the noises they said that the fluid was returning quite quickly and there was nothing they could do as medicine wasn't working they said medicine was steroids this was all done at PDSA when I arrived he was back to being my cat but just a bit scared an looked drugged up was there anything that could have been done by a private vet that could have saved me having to put down a member of my family
Add a comment to Smokie's experience
Was this experience helpful?
Smokie
Bengal siemese cross
11 Years
0 found helpful
My cat had fluid on his lungs and chest which had to be drained because it was restricting his breathing so I took him to vets they drained fluid an breathing improved and he started eating and weee going to rehydrate him as was really dehydrated next morning they told me they drained more fluid off and checked it an found a small amount of cancer cells in fluid an told me they where going to monitor him till next day called me in morning and said he had livened up an was doing well next call I got was to say that more fluid had been removed an they would do a heart scan an check his heart an for tumour result were heart good couldn't find tumour we're going to try medication second day more fluid removed in morning still eating well going to monitor third day got call at 7.30am to say he was doing really well an could come home at 3pm got another call at 9.30am saying he had deteriorated and was breathing trouble and would need to be put down went there at 3pm to say good bye and he seemed scared an didn't like the noises they said that the fluid was returning quite quickly and there was nothing they could do as medicine wasn't working they said medicine was steroids this was all done at PDSA when I arrived he was back to being my cat but just a bit scared an looked drugged up was there anything that could have been done by a private vet that could have saved me having to put down a member of my family
Add a comment to Smokie's experience
Was this experience helpful?
Joske
European long hair
12 Years
1 found helpful
Has Symptoms
Less tamina, Eating less, Fast s
My cat Joske started eating less and would puke a lot so I took him to the vet on the 15th of March. He had a normal check-up, everything seemed alright, but he was given some meds against vomiting etc. That went better for a little while but he started to refuse his normal food, instead I gave him mor liquid foots and dry food with smaller cubes, worked for a while, then I went back to the vet to try a new anti-allergic and bowel protection food, didn't help much so 3 days later I took her to the vet again to see what was actually going on. The day I went to the vet he had also been breathing louder.

So my cat was a stray I adopted and was guessed to be 12 years of age. He had already been tested on FelV and FIV, respectively negative and positive.

So the vet did an extensive blood test to check all of his values and made a scan of his body. The blood test came back quite okay, almost no values to worry about aside from the hightened amount of globulins. The scan showed that he had built up fluid in his chest.

FIP is fatal so one of the samples was sent to a lab to see how he tested on that. Because FIP tests can say positive and it still isn't sure, she did an extra test for the specific amounts of proteins, to see if it was actually FIP. Lab results would be the next evening so he stayed there, in the mean time got heart meds because of the fluid he couldn't lay on his back for a heart scan cause that could kill him. Fluid was being taken out of the chest with syringe meds every 2hours the first day, 3 times a day the second and 2 times the 3rd.

The 2nd day FIP came back negative, so now the fluid was a bit less, a scan was taken of his heart. Nothing abnormal. He hadn't been eating, yet he drinked and peed, as he needed to.

3rd day I could visit him in the morning, he would eat some snack food and liquid foods from me so the vet said it would be better if I took him home cause he would eat nothing of their food and with meds, his recovery would be more quickly if he at least ate something.

At the moment he is still very weak and not eating a lot but something. He gets Lasek and something else. One is an antibiotic, the other to get out more fluid. He gets the meds twice a day. His breathing is slower and the noise he makes while doing it is less.

In 2 weeks I am to go back for another scan of the lungs. It is possible he has something on the lungs but they couldn't see it cause of the fluid. She is drinking and peeing a lot at home.

I am hoping for a well recovery, but I am still very aware. I check his breathing regularely. If he still eats the same amount by tuesday I will tune in with the vet if there's anything else that can be done. I am giving the meds directly in his mouth, checking that he gets them. Annoying for him, but he doesn't want them wrapped in cat sticks so I want to make sure he gets them.

I am worried he will not get through this, but for now let's see how it goes. I have no diagnoses at this point, but hopefully we will get that when we go back to the vet. She did stress that if it would be FIP, only letting him go would be the humane option. Lucky it wasn't that, but I hate that there's no diagnoses at this point.
Do u have a vet specialist/Oncologist where u live? I'm finding (from taking Zoey to 4 different vets, general practice vets admittingly know little to nothing about the feline lymphatic system. Ask him if it's "chylothorax"/hemorrhagic pleural effusion. Other common causes according to the feline oncologist that I took mine to, is Lymphoma, IBD (irritable bowel disease) Or any trauma such as getting hit by a car, that wld cause a torn lobe. (Hope that helped)
Add a comment to Joske's experience
Was this experience helpful?
BKI
Maine Coon
10 Years
0 found helpful
Female rescue cat has been part of our family for over 5 years. Suddenly developed abdominal breathing, fluid in lung areas much like edema was seen in x-rays. multiple x-rays taken and too cloudy for diagnosis , possible heartworm, cancer or tumor. symptoms began a month ago with noticeable abdominal breathing much like an accordion with every breath and has progressed to open mouth breathing and occasional panting when in hot climate. under oxygen home therapy 24-7 (inside handmade oxygen chamber), eating and drinking well no bowel problems . unable to get diagnosis from two different vets. Has been on zyndaclin and clavamox for over 2 weeks each no improvement. Have tried Lasix and Prednisolone but severe reaction so discontinued. Praying everyday for her body to fight off whatever it is. :(
for oxygen home therapy I rented an oxygen concentrator from my local pharmacy with my vet's prescription. I then purchased one online. Use it 24 hours a day if needed it's ok. Over 24 hours in oxygen you will have to wean them off but only do it slowly turning the dial down a tiny bit every hour or so. If in distress put the oxygen back to original level.
The vet didn't aspirate and drain the fluid off his chest with sterile needles?
I go to the vet to find out WHAT is wrong, but I always try a natural remedy first. For things like this either Lung Gold or AmazaPet or a natural anti viral/ anti infection. Especially on older pets. I would not turn to surgery right away. I had a cat who was dragging his back legs on the floor, the reg.vet wanted to do exploratory surgery to see if she finds a tumor. I took him to a holistic vet. He got one injection shot of B12 and Cal Carb drops for three weeks. Then he was RUNING and JUMPING around for another five years. Died last month at age 16. For a born diabetic that is great. Always feed them wet food to avoid disease and always try holistic docs first after you find out what is wrong. To be a holistic vet, they study the same as regular vets PLUS the holistic side of things
Add a comment to BKI's experience
Was this experience helpful?
Murray
Siamese
11 Years
1 found helpful
My cat is 11 and had fluid on the chest that was drained by the vet. He came in with difficulty breathing and was rushed to an oxygen chamber. The X-ray showed very little lung capacity. Most of the chest cavity looked "white" but we couldn't tell if it was a tumor or collapsed lung, etc. The vet said heart failure is the most common cause of the fluid and heart meds would not hurt my cat to try. He went on Lasix and a pill to prevent blood clots for a couple of days. Pills caused severe dehydration and he was still not eating (he had not been eating for days leading up to the breathing troubles and initial vet visit). He was drinking. So the vet took him off the pills for a couple of days and he got an appetizer stimulant that I rubbed on his ear once per day. He ate on the first day, but by the second day he refused food again. Then that night at 4 a.m. we heard a strange noise. I discovered that he'd been trying to walk, but his leg was not working. He had a blood clot that traveled to his leg. The vet said it was not full paralysis and he didn't seem to be in pain. I had them administer pain meds anyway. He was only dragging the knuckle so there was a chance to save the leg if I tried shots for two days. I was told this was very in line with heart failure (even though we never really ruled out tumor, etc.). I was so worried about further complications and quality of life as I worked to help him survive so I made the extremely difficult choice to put him down... since he had only one year to live, tops. ...My question is -- in looking on the Internet it seems that if this 'heart trouble' is related to hyperthyroidism or 'thyroid problem' it could be reversed?? I don't know. I'm not a vet. I want to know if he had an undiagnosed thryoid problem, if I had figured that out, could he have been saved and what would the prognosis had been? Months? Years? Or is it that once they throw a clot their prognosis is definitely fair at best? Please help me understand prognosis. I am well aware there are many unknowns. I just want to know if there's something like thyroid disease that can mimic (or cause?) heart failure that could then be reversed if, in fact, it is the underlying cause. Thank you for any info.
Hi, My cat Tiger had hypothyroidism diagnosed two years ago, and lived a year. He had cardiomyopathy, like a " stiff" heart, which is brought on by the system working so hard. For a while, after he got on meds for the thyroid, his "galloping" heart beat did get better, according to the vet. He had the pleural effusion too, that eventually came back and he was also put on furosemide.(lasix.) I think the furosemide sent his already bad kidneys over the edge. We had him put to sleep when he just couldn't eat anymore, barely moved and meowed so sadly. Such a friendly orange boy! From what I've read (a lot!)if you catch over active thyroid early, maybe have it treated with that iodine treatment, heart problems can reverse and they will be well for quite a while. I think my boy's kidneys were too far gone already, and he was only 12.They confirm hypothyroid with a blood test, maybe they ruled it out on your kitty? Some vets don't think about that but its getting so common, they should!
Excuse me! I meant hypERthyroid, overactive thyroid. Sorry, long day...
Add a comment to Murray's experience
Was this experience helpful?
Olivia
Domestic shorthair
12 Years
1 found helpful
Has Symptoms
Opened mouthed breathing, rapid ris
So sorry to hear everyone's terrible experiences. Our 12 year old beautiful Olivia came to me open mouthed breathing, she'd been fine. Got her in to our vet who did x-rays and confirmed fluid build up in her lungs. Couldn't really see her heart so was not comfortable with draining it. Sent her home with lasix and I forget what else. Diagnosed chylo thorax. Where the lymphatic system dumps fluid into the chest cavity. She started doing really well, we kept her quite in a bedroom all to herself. Realized later she had fallen from the left after an argument with one of her housemates. She started doing worse and we took her back for follow up appointments, but she started not responding to treatment and we had to have her euthanized. In doing much research on this condition found that this is a terrible condition, and there are several causes. There was one person who shared his experience, I can't remember his website, but his veterinarian drained the fluid and did other treatments so that adhesions would be less likely to develop. His cat has been doing well for 4 years at the time I read his story. I so wish our vet had done this for our Olivia. We miss her so much.
Add a comment to Olivia's experience
Was this experience helpful?
Jax
Maine Ccon
8 Days
3 found helpful
We are 8 weeks and $6000 into this nightmare. Jax has undergone 4 chest taps to date, the last one a less than week ago. It's very disheartening since we went a month between the 3rd and 4th taps...and now it's just been a few days. It's such an emotional roller coaster since he is perfectly normal after each tap, except for this last one. I have him on 2500mg of Rutin per day, along with 12.5mg Furosemide 2x day and 2.5mg Enalapril 2x day. Right now we feel like we have reached the end of the road but it's so difficult to make the decision to say goodbye because even though he's breathing a little hard (no panting, no nostril flaring), he is acting perfectly normal...jumping up on counters, grooming, eating, drinking, running up and down stairs, etc. What is the right thing to do?????
That is a very large amount of rutin you have Jax on.. How do you get that much into him? Normally 50 mg. per kilo is the usual dose in a day split dosages. Is he eating normally?.. I have rutin here, as my cat is sick with what is another episode of some type of infection (lymphocytes up) (But neutrophils bottomed out-low). Fluid in chest and abdomen. Could be FIP, but pancreatitis test was positive. Yet, pancreatitis (could be secondary) can be caused by another system or organ (s) that are inflammed in the bowel for instance. There could be a lymphoma.. Tests for feline leukemia were negative. She is young-2.8 yrs. and normally very very active as she is an oriental shorthair. She has had this happen before with a low grade fever coming on, once with a uti, and I gave her clavaseptin which did help. I believe some of her problems were induced by a shot of convenia which did nothing for infection, but she shut down, and almost died with extreme weakness and lethargy and breathing becoming worse and worse.. I read about rutin and started her on it along with probiotics. -but started in little amts. as she could not eat(sometimes just a lick or 3)..sometimes nada- She was extremely sick last Dec. 8th-15th 2018. Now in 2019 April 6 a syndrome of issues and abnormal blood work evidenced itself again. She had completely recovered from the initial episode last dec. I stay with her constantly..watching for litter box habits.. making sure she is hydrated, but realize she is retaining fluid in chest and abdomen-plus generally; so decided against Lasix because dehydration and electrolyte disturbances can be deadly consequences. Last year when a tap of chest was suggested for symptomatic purposes, I passed and started the rutin etc. She totally improved and started to pee alot with the excessive fluid being released. She totally recovered (at least symptomatically then).. Actually I thought our problems were over as she was flying about the house and regained all her strength.. I also kept her on a probiotic blend called Gut soothe by Adored Beast, now using 'Healty Gut' with special ingredients including pro and prebiotics and address the need for digestive enzymes for the pancreatic issues. She seemed to be fading fast last week, and the Vet did not feel we had long. Where metacam can help the pain (she has been in alot); Metacam can also induce kidney failure which can become a part of the picture. I am encouraging her to eat and drink. Have at times syringed her but usually mix rutin in the water. Step by step. she has made tiny improvements and is taking more food. Purchased diff kinds of pate including baby food (chicken and broth) with sprinkling digestive enzymes on top. Also using fancy feast (gravy lovers, and creamy delights with extra milk etc.)-also Wellness pate (warmed)-put a little water in the mix. She is eating in tiny portions, and licking the gravy off the top of the diff foods helped her from becoming dehydrated too. She now wants to eat more often, or try; and the last 2 days has consumed more of the body of the foods. It is important to offer food often even if they are just taking small portions. She is in pain (on buprenorphine)-She is better, but her XRays from April 6th were bad. I have a stethescope, and her chest sounds better (less fluid, if any). This could be FIP, and of course this is a fatal diagnosis. But, I am hanging onto her and working with her hoping it is a situation like a chylothorax that will go into remission, and treating her like she could have pancreatitis with antibiotics along with probiotics and digestive enzymes.. Praying for permanent recovery. She is a determined little girl, and she is pooping (small bits now) and peeing. Drs. can only do so much. They have many diff situations to deal with, and they want to do their best with what they know (which is limited with things like FIP, lymphomas, and pancreatitis including congestive heart failure).. Many times one diagnosis is complicated by other factors. They know the owner must weigh the best they can do for their pet within a boundary of financial constraints. Best of luck to you and all on here with their special companions...
ATTENTION TO OWNER OF JAX: If your boy seemed better when you went in to the vet (caretakers); then take him home. My cat was not expected to live long this last Dec. 2018, but she fully recovered. No one should tell you to put him down. They may suggest it may be an answer d/t the long term outcome they suspect, but it is up to you and what your gut says.. For my girl, Joline, we had many many weeks (2+ months) of normalcy, and she was fine. Whatever the cause of the pleural effusion, and abdominal changes, she was asymptomatic for some time. Now again, I am treating her using the best knowledge I have acquired from my past work in the medical profession along with the studying I have done in how we may apply this to animals. You know your pet better than anyone. I almost gave up last friday thinking my girl was in pain and I may be prolonging the inevitable. But, I have seen her so sick, and today it is evident she is getting stronger. Am taking day by day. I take time to stroke her very gently about her face and along her back with a wet cloth esp. at night and she loves it. There is always hope. I have seen pets totally turn around.. Best wishes to you and yours in these difficult times.
This is Rebecca M. again, and I originally commented on the rutin you had Jax on. I am still watching over my Joline, and she is on a small amount of rutin once a day for maintenaince. There is a case for holding off on the thoracentisis (chest taps); and just using rutin. Too many taps can also cause problems including scar tissue build up. I held off on this and have not allowed my Oriental short hair (a young cat) to be tapped. The vet was pretty sure she had FIP the last time I saw her on April 9th. As I stated in the above story, I had almost given up and put her down. So glad I held off! She had pleural effusion, and fluid on the abdomen.[The vet also mentioned a shadow she showed me on her X-rays that she was worried about]. Although she was retaining fluid, she was also dehydrated, and had been unable to eat as I explained above for over 2 weeks. The dycotomy is when the cats are not eating or drinking and are dehydrated (you want to treat this); but giving them subcutaneous fluids can cause probs as one person explained here already further congesting the chest. I syringed her with water and diluted rutin into it. I did not decide to go with any lasix. Lasix itself can cause an electrolyte crisis and can further dehydrate the cat. It may ease their breathing at first, but in the long run it can be devastating. I decided little by little to introduce the rutin into her pate; along with digestive enzymes. She started to come around as I syringed H2O into her with the rutin. After starting with water first by mouth-I also put rutin in her what started as tiny and frequent meals. She slowly started to eat tiny bits and gain strength.. But, in the beginning she was not doing anything.. I helped her to the litter box, and even helped her clean up- she was eXtremely weak. I did not have any more money for tests. I did have the vet send me [by email] her second set of blood work to check it out and she did have a positive snap test. Even though this did not necessarily tell us she had pancreatitis for sure, and the vet felt her returning symptoms painted a picture of FIP (she was then put down as palliative and prescribed buprenorphine -my joline did have pain as her abdomen was sensitive-)..I decided to take her home and treat her the best I could as above along with making digestive enzymes a part of her meals (I treated her as if she had pancreatitis after I spent alot of time reading about the blood anomolies one usually sees in FIP etc. and did not really believe this was the cause); but I did not have the money to hospitalize her...We are almost into July (tomorrow is July 1st)..and my Joline is doing great! She has been on a low fat diet and is eating big time. Her strength has totally returned, and she is on a small amt. of rutin for maintenance. I have also kept her on digestive enzymes. She is as strong as ever, and no longer has trouble with her breathing. At one point I almost felt like I should put her down as breathing was a struggle for her, and I knew she was in pain and no one was giving me any hope. But! Her will to live is strong, and I see NO symptoms of any abnormalties now. Her blood work was abnormal and it looked as if her bone marrow was definitely affected by what ever was going on, with her depressed platelets, severe neutropenia and an infection with significant lymphocytosis. I also had her on the clavaseptin a second time. Her respirations are normal now, and actually if I can see the way clear financially I may go for another X-Ray and blood work..Her chest sounds clear.. Don't give up too easily. I think my cat is very happy and grateful.. She is my constant shadow now, and has become excessively affectionate.. I sent a recent video to my Vet, and they are mystified. And, when I think about the conversations I did have with the Vet, and actually felt pressure to put her down at one point...Cannot explain how she recovered! If this is some type of remission, it is amazing. No more fluid in lungs.. Keep the faith!!
I agree - don't give up. My kitty was critical. Vet diagnosed fluid in chest. x-ray confirmed. Lungs only partially working, organs look displaced. No appetite, weaker every day, loosing weight. Vet recommended euthanasia. I declined, treated her with "tuning forks". OMG! it worked. After treating her 3x/da for 4 days she is improving. I'm working with her on food now as she only licks it. Drinking water is coming naturally as I had to beg and plead until she could. Even used a syringe to get fluid in her as her throat seem sore. Found two lumps on her ribs and I'm treating them with CBD oil on a cotton ball. There are things you can do. And don't forget prayer and love. So much about this method to share but website is only letting me into the dog pages when I sign in. ???
Add a comment to Jax's experience
Was this experience helpful?
Blue
Mix
4 Years
0 found helpful
My 4 year old cat was breathing fast last night. Next day , she usually wakes me up but I didn't think much of it because sometimes she is still laying down with my daughter until she gets up. Had busy day, by evening when we were all settled , I notice her weak and just laying down still. I was ready to make appointment next day. After helping kids bath, 2 hours later, she started breathing harder, her tongue out and meowing . I took her to emergency vet right away thinking maybe it's a hairball? That she can't throw up. Soon as I got to the vet, she coughed up blood and the doctor rushed to take her to the back. While I was signing in, other nurse came out that she is in critical condition. I asked to see her. Went to the back, she had oxygen mask and just laying there ... they said she has water in her lungs according to ultrasound.. I couldn't believe it. Hour later we had to put her down. I am so sad. She was as herself a day before. Within 24 hours she was gone. She was always with me, she was our baby, our family ..we are mourning and the day without her is just so sad. Doctor said the cause is unknown. Just said can be heart, infection, don't know exactly... it was so sudden that we I can't even process.
Add a comment to Blue's experience
Was this experience helpful?
Signal
Burmese
16 Years
1 found helpful
Please help. It's 6/16/19. I had been giving my cat, Signal, subcutaneous fluids for Chronic Renal Failure, 1 unit/day (I think that's 100 ml of solution) for months, but then Summer came and he got dehydrated. Vet had me double fluids (2 units/day) and told me it was fine unless I see it is not being absorbed (if fluid pouch under skin doesn't disappear). The fluid has been absorbing but now he is making a wheezy/gurgly sound when breathing and is lethargic and hiding. I don't have $300 exam fee plus fees for treatment at the emergency vet. It's Sunday early am & vet doesn't open til Monday am, so I looked online & saw that pleurisy can develop from over hydration. I think I am going to go back to 1 unit of fluid for Sunday and call the vet on Monday, as all I can do is hope he makes it until then. I hope he doesn't become dehydrated again. Any ideas?
Add a comment to Signal's experience
Was this experience helpful?
Many cats
Street cat
One Year
1 found helpful
I rescue kittens in Bali. Me and my parter have a nice house and lots of gardens around. So our cats play inside and outside.
One of the cats I have rescued had fluids in the lungs, the medication helped and she was back to normal. After few months my other kittens got the same, and medication helped. But unfortunately when I was busy treating sick kitten I didn't realise that my big cat was sick and it's the same fluids that spread around her body and it was too late and I lost her. Two weeks later I lost another cat to the same problem.
And it's so strange because I didn't see any alarming symptoms, until, it was critical and they refreshed to eat.
So 4 of my cats where affected by this virus FIP. And now I'm sick worried for my other 14 kittens and cats.

How to prevent it?! Is it in the house or they got it from outside?!
Unfortunately there is no vaccination but I'm sure something is causing it.
Omg I'm reading your comment and I just went through this last couple weeks I lost my precious 9 year old indoor cat who was always healthy I rescued 2 male brothers at 3-4 weeks all there other siblings are healthy and currently they are . The boys are 10 months old . Baby one day out of the blue was breathing rapidly so rushed to the Vet she was put on lasek antibiotics and after a day her breathing was normal . She seemed to lose all energy and wasn't her energetic self not eating much . I lost her after 12 days . The results of the fluid that were tested during this whole thing didn't have much of a solution I was hoping that it would save her . The dr had never mentioned FIP I asked for a copy and the results say that FIP was detected I was told by other people they do not know much I don't think I ever heard of it either . But it doesn't sound like there is a vaccine or a cure I'm afraid now for my 10 month old and did they give her to her? She could have had it her whole life ? I rescued her literally off the street @ year old she did had conjunctivitis after a vet visit she was healthy for the next 8 years until this. I can't bring myself to call this Dr who treated her I'm still grieving and feeling little resentful towards him. I know he did tried and I know in time that will pass.
I know I am probably a bit late, but hope I can help having known someone who's cat was diagnosed with it. However FIP can only be proven after death by autopsy. FIP develops from a cat carrying Coronovirus and is transferred via their faesces, so it is important that litter trays aren't shared if a cat is a carrier of coronovirus/FIP. Some cats can carry it and live on with minimal ill health, but if a cat's immune system is low it is likely to pick up FIP again through faeces from a carrier.

I have a kitten who more recently had breathing difficulty and I realised the rasping on its chest was fluid and took him immediately to my vets. They did an x-ray, however couldnt see anything. I asked if they could give me something to help reduce the fluid or if they could drain it and because they couldnt locate it from the x-ray they gave me tablets Furosemide 20mg to be taken twice daily. Good news my kitten's health has improved and he is on the mend. I believe it was caused when he jumped on a his climber and lost his balance, he lunged into the ledge on it and was quite still afterwards, but being a kitten he soon started running around and I thought all was well. He started to deteriorate and I have heard they can twist their lung. To be honest, I knew from his breathing and the noise on his chest that something was seriously wrong. I feel very lucky and I hope that this may help someone with a diagnosis and that the medication may be able to help your cat/kitten. Best of luck.
Add a comment to Many cats's experience
Was this experience helpful?
Ra's al-Ghul
short hair
5 Years
1 found helpful
My cat (Ra's /R-ah-z/) was acting a little lethargic and I noticed her sides were bellowing in and out more than usual. I took her to the vet and discovered she had 25% lung capacity with fluid build-up, and most likely a tumor around her heart. I was emotionally unable to put her down because she still seemed happy earlier in the day, was eating and bathroom as normal. I had the doctor drain the fluid and run more x-rays, and a lab test on the fluid confirmed lymphoma. I brought her home because I couldn't make a decision without my wife, but the prognosis was very poor. It's been 2 days and I've been watching her closely, and Ra's is still lethargic (although some of this could be attributed to the distress at being crated and taken to the vet, as well as the trauma of the draining and anesthesia), but she has a little more energy, rubbing up on me and mewing when I'm around. She even found the energy to jump up on the counter, then to the top of the fridge like she used to. She still sleeps a lot, and I'm not sure what to do... I know it's selfish of me to keep her around if she's in pain, but I haven't noticed any of her normal pain cues, and since I work from home often, I've spent enough time with her to notice the difference. I'm waiting to hear back from my vet to confirm my dread that there's not much else to be done, especially since lymphoma can be fairly aggressive, and I don't want her to limp along in life in pain for a few more months of hardship. Is there anything to be done that can improve her quality of life until she can pass peacefully at home? I know with the tumor still inside of her, that's probably not possible, and there's the possibility that she'd die during the removal, but I'm still willing to consider a miracle Hail Mary of removing the tumor and getting her on prednisone / natural supplements and praying for some form of remission. How absurd is this notion? What medications help with fluid in chest?

To sum up, the ONLY thing that I think is drastically impacting her life is the difficulty breathing. I assume the tumor is causing the back-up of fluid in her chest, so if there was any way to prevent the fluid build-up, she'd at least be acting like her old, happy self, which is all I want, even if the cancer kills her in a short time. I want her last days to be her best.
So sorry I just went through this almost exact situation I'm learning now all I can and I thought at first it was my fault that maybe my Baby had a cold and I should have taken her regularly to the Vet she was always healthy and energetic and the sweetest cat . My baby's fluid was tested and it didn't show any cancer I was so relieved the dr thought and still suspected cancer . He didn't have an answer his self . After a day of being on lasek her breathing returned to normal . I insisted on antibiotics thinking pneumonia and like yours Baby became tired wasn't herself no energy wasn't eating much we had almost 2 weeks of cuddling and for most of those days she seemed like she would survive . She was strong and the fluid seemed to be gone . The weight she had gained over the early winter months was gone which now I realized the weight was the fluid . Like yours Baby never suffered she wanted to be at home with me she was my rock . She knew I was struggling to let her go I told her to hold on I was getting her a second opinion. I left the house before the appt that day and she passed. I was devastated and confused and I have no answers. The fluid detected FIP although the DR never mentioned it . I'm so glad I got a copy of that . I have 2 10 month old brothers that I rescued at 4 weeks old and I'm worried that it's going to get passed on or could they have given it to her ? I fear those questions there isn't a cure and it's usually fatal . There is no vaccine or magic pill like I thought that would have saved her . My boys are missing there big sister especially at bedtime 😢
Add a comment to Ra's al-Ghul's experience
Was this experience helpful?
Cleopatra (Cleo)
American shorth hair all black
14 Years
0 found helpful
My kitty (14yr)was having labored breathing. Vet took x-rays. Fluid in chest. They tapped her and confirmed. Had a procedure done ($300)and they advised me to euthanize her if no improvement. We were devastated. She didn't get better, so after 2 days we made an appointment to let her go. 1/2 hour before the time, we cancelled. I started treating her with a PEO OIL that I take. Gave her just a drop. I also treated her with tuning forks. She loved that, and responded. I'd just lay them on the bed and she would lay on them and rub her head on them and lick them. It's been 5 days since this all started and she's better. We still have challenges with eating and drinking, but we are working on it. I grind her food, add water, and make it very liquid. She still has trouble swallowing, but is trying. I offer her food every 3 hours. I don't think she's in distress as she lays and purrs. We know she's still very ill, but every day that we can have with her is our blessing and gift.
Add a comment to Cleopatra (Cleo)'s experience
Was this experience helpful?
Cleopatra
Unknown
14 Years
0 found helpful
This website could use some tweeking. I signed up, but when I sign in it takes me to the dog page and I can't get off of it. I have some useful information for cat owners who have cats with fluid on their chest. My cat was recommended for euthanasia, but due to my methods, we declined and she is slowly recovering and I'm praying she will continue. Believe it or not, I'm using tuning forks. There is a lot to be told about this, but it's taken a critical cat to fair condition in less than a week. I posted another experience but I didn't see it on the site. I'm wondering why?
Ahhhh, it's working (the comments). I know Cleo's experience might not be for every cat, but thank God it's working for her. I say, it's worth a try. I also know, that she's still very ill. But if she keeps improving, no matter how little, this could be a great thing. I've not seen this method used on cats, but I'm a massage therapist (25 yrs) and I use it on people all the time. If I only buy just a little time, I'm grateful. Vibrational therapy is controversial, but I've seen in my human practice, great results, so why not cats. She loves it and the good chemicals that she is getting from her own brain/body during the treatment must be helping. I have my own tuning forks, but anyone can buy them online. Simple technique to learn. As to the cause, who knows (not the vet) so why not try. Look up on the web and see all the benefits. My Cleo loves her treatment. When we started she just laid there but as we continued she loves it and she loves the forks and will jump up on the bed when I get them out for her session. Love and feeling good is the best medicine.
I'll check back here often to see if anyone has a question. I'd love to help if I can. This is Sunday, 6 days after she was recommended to be "put down", and she's made so much progress it's like a miracle to me.
Add a comment to Cleopatra's experience
Was this experience helpful?
Denver
short hair
2 Years
0 found helpful
Our 2 years old cat developed fluid in his lungs and was immediately put on oxygen. The vet couldn't not explain what kind of fluid it was. She told us she could drain out the fluid but it would not guarantee that cat would survive. She told us he would have to be hospitalized and we will have to transfer him to a bigger hospital and he could pass away in the middle of the transfer. We decided to put him to sleep because he had very minimal chance of surviving as per the vet, but now I am thinking may be he would have survived if we would have gone with the drainage procedure. He was just 2 years old, I dont know how he developed this infection.
Add a comment to Denver's experience
Was this experience helpful?
Muse
Ocicat
10 Months
0 found helpful
Has Symptoms
Fluid in Chest, Heavy Breathing
My sweet little girl is a 10 month old Ocicat named Muse. We found out after purchasing her she has a level 3-4 heart murmur--we took a gamble and decided to keep her. Queue yesterday. I took her into the vet because I noticed she was breathing fast and heaving. Fears confirmed. An ultrasound showed fluid in her chest and that her heart is distended. She had a chest tap last night (was crazy hyper as soon as we got home and still was when I left for work this morning). The vet said they didn't get all of the fluid, like they had hoped, but they got 80ml. She was put on Lasix. Half pill morning and night 12 hours apart. I find out more in two weeks when I take her back.

At 10 months old with a 3-4 level heart murmur, enlarged heart, and already getting fluid in her chest cavity... I think it would be an injustice to myself emotionally if I held out hope. Just going to love and snuggle my spunky baby and hope she makes it past Christmas. :(
Add a comment to Muse's experience
Was this experience helpful?
Coco
Thai cat
2 Years
0 found helpful
I'm going through it right now. Please contact me if you read this. Can't write much now. Stairing at my cat to see when he starts opening his mouth to breath and the "final struggle" begins. I was told it shouldn't go for longer than 10min... everything you guys described, experiencing it right now. Since 3week aprox. Every 2-3 days going to the vet to take out the fluid. Diagnosed with fiv. They tested every thing....... still can't say why or what to do.
I'm in thailand. After spending over 3000$ and him only getting worse i brought him home.
He hates me for leaving hom with them. He wants to be near me but its as if he's so heartbroken and wants to kill himself but doesn't know how.

FB : Prisana Manton
Whats app: +66614141423
Add a comment to Coco's experience
Was this experience helpful?
Picardy
Abyssinian
14 Years
1 found helpful
Thanks for sharing everyone. This helps us to process what's going on with our 14 year old Picardy (beautiful sweet Abyssinian). Our $500 tests came back with an Xray showing fluid in the chest but not much else. Blood panel looked ok but kidney out slightly. We spoke with two vets who both wanted to tap the fluid to send it off. This would have been another $700. Neither could tell us if there was a chance of a positive outcome, so we had his chest tapped ($300) to give him some relief but not sent off. Vet said fluid may have indicated cancer but was not sure. Sent us home with sub-q fluids as he was not eating or drinking. He ended up drinking and peeing fairly normally until tonight when he showed no results from multiple trips to the litter box. He eventually got out some blood and that was pretty thick with nothing else. He's resting comfortably now, but we intend to take him in to put him down today. I have to remind myself that he's not comfortable and has had the ideal life. This pain I feel doesn't seem rational because I know he's just a cat, but it does reflect the happiness we've had with him.
Thank you for this post. I had to put my 11 year old kitty down a few days ago because of this diagnosis. I have now been kicking myself that I acted too soon, but what you said has resonated with me, "he's not comfortable and has had the ideal life". I am hoping to get to a point where I can cope with the sadness I feel, because it's true, he was just a kitty, but I'm allowed to feel sad because he was the best guy.
Add a comment to Picardy's experience
Was this experience helpful?
Snowbee
Siamese
11 Years
0 found helpful
The page has given me so much comfort. My little guy, Snowbee, had become kind of lethargic in the past month or so. One day my toddler startled him and he jumped up and ran away. When we caught back up to him, Snowbee was "panting" and it freaked me out. I immediately called the vet and they had me bring him in. The vet couldn't find anything wrong with him without an x-ray. The vet said his lungs sounded clear and most likely it was a hair ball and we could consider putting him on some heartburn medication. We took him home and then last week I noticed that not only had his breathing seemed still labored, it had gotten worse. I couldn't hold him with his head raised up because he would pant. He was mostly laying with his head hanging off the side of the bed. I called to get him in and the soonest they could see him was within the next week. The next day, I noticed it was still bad, so I called again and had him seen as an emergency. The x-ray showed fluid in his lungs. The doctor recommended a tap to identify the fluid and after the tap she drained 120mL of Chyle. At this point we were at a junction, he was still breathing super hard (it hadn't really improved his condition at all), and the next steps included further testing to determine the source or to put him down.

I never wanted to spend $5000 on him, so I went the avenue of putting him down. The vet said, "It's what I'd do if it was my cat too". When we went in to say goodbye (thanks a lot social distancing), he was breathing harder than ever. I think a lot had to do with stress too, but his stomach/abdomen was distending, he could only breathe with his mouth open, and his nostrils were flaring. We said goodbye that afternoon, with basically no prep.

I have now become an armchair expert on Chylothrox in cats, and have spent quite a bit of time hoping I made the right decision. I read certain places that Rustin can help, but our doctor had noted that she never saw great improvement with the use of the drug and had worked in a cat hospital before.

Ultimately, I never wanted my cat to suffer and I never wanted to wake up and find him dead in our closet. He was too good to us to be selfish and keep him around. Reading these experiences on this forum help me feel like I probably made the humane choice for Snowbee, no matter how much it breaks my heart.
Add a comment to Snowbee's experience
Was this experience helpful?
Rocket
tabby
6 Months
0 found helpful
My 6 my old cat named rocket, out of the blue 3 days ago s tarted breathing real hard, like struggling to get air. I took him to a vet where they did an fiv & felv test which came back negative. So I had them do an x-ray. Which showed fluid around his left side of his lung and a huge liver. Took a sample of fluid out and it had a ever so slight tint of yellow . I was thinking FIP. Never had no fever. Gas in his stomach and backed up from not pooping, but his breathing compacity was so minimal I had him put to sleep. Could a hard blow to his side caused that to happen? A day or two before I noticed his breathing , he was running through the house and slid across the kitchen floor and slammed hard into a wood cabinet as he was rounding the corner. Do you think that could have caused all that to happen to him? They wanted to do all sorts of things to him with a prognosis of very slim. So I put him to sleep. Did I make the wrong decision? Very heartening it cost me $500 and I got nothing just to put him down. Can't believe that today day and age that someone could spend $500 and no one could tell me what happened to him or to even help him.
Something very similar just happened to me. I had to put my sweetest one year old cat to sleep yesterday. The vet was so unprofessional, saw fluid around his heart from the xrays, but could not diagnose why? He told me to take him home, never followed up. I kept calling calling and asking questions as he was not eating, drinking (i fed him with a syringe). Finally I was so upset i demanded to speak to another vet for some answers! Even rushed him in for an ultrasound and he died an hour later. It is so distressing to know you did everything you could, don't know the cause and had to deal with this horrible vet experience. I am one saddened owner 😫
Sorry to hear about Rocket . It happened only 2 weeks ago . I noticed my Baby girl she was only 9 years old and I had rescued her right off the street at 1 years old so I noticed her breathing was fast about 2 weeks ago . Rushed her to the Vet immediately with in half hour . He had to do an X-ray and blood work but had suspected fluid around her lungs and there was a lot after the tests results . He sent her home with lasek . I was to give her 2 doses a day and immediately in a day or so she seemed to be breathing better and lost some weight . I realized at that point the weight she had gained in a couple months was the fluid and not the winter weight that I thought or just getting older and putting on weight . After couples of days breathing better she seemed tired and withdrawn wasn't her energetic self and barely eating . My cat would not be the same . I wondered if the lasek was too much . Some days she seemed fine and others I wasn't sure if she would recover. The Dr called everyday concerned , worried and other times was optimistic of a recovery. He could not Telk me what or why with out testing the fluid he took out around her heart . So to save my Baby I went ahead and he said no cancer was detected although there was lots of inflammation in her lung and heart he still detected cancer . I have a copy of those results to understand what was going on . He never mentioned FIP a friend pointed out that in the results FIP was detected . I had to insist on antibiotics 3 different times throughout this ordeal . I suspected pneumonia I don't think it's uncommon in cats . She passed away peacefully at home after 12 days 😢she didn't want anymore of the meds or doctors I was actually bringing her with in an hour for a second opinion. I'm still confused and upset and cannot bring myself to call and ask more questions he didn't seem to have any his self. I was told by friends That they do not know a lot about FIP . I have 2 10 month old baby boys that I'm concerned about now . And Baby previously had 2 other older cats living in the house with us for years until last spring wheh the oldest passed at 16. It's upsetting to know that a Veterinarian could not help her I don't care about the money . I would have paid any mount to save her . My cats are my children and they are indoors only and always been healthy until this .!
I can't believe what happened to me with my 10 year old (prior to this completely healthy) cat, happened almost exactly the same way to so many others! (Rockets parent): when I first brought Zoey in on April 9th, at first it was for merely a well visit, although, full disclosure-I Did start to notice labored breathing in her abdomen/Rib cage area and a slightly runny nose, about a wk prior. I was thinking upper respiratory, cold, pneumonia at the absolute worst. I also spent $510! Left with ZERO answers, a disk of her x-rays, and a vile filled with bloody, yellow lymph fluid and told keep it in your fridge and u can go have it tested since u don't want to put her down! Never felt so helpless my Entire life! Since then, I have gotten much more clarity, as I've sought second opinions as well the pet oncologist.

DO any of u guys want to possibly set up a video conference call or an online chat group or something? To help each other out and share info we may have learned, pics, or maybe a miracle procedure ur cat had.? Or even support/grieving through this hellacious experience?
This is so rare (at least every vet I've seen other than the oncologist. Says
"they've never seen this, she's on limited time and keep her comfortable while she dies" 🙄 oh, and "you have maybe 3 months." 🤦‍♀️

I've been doing a lot of research on my own (at the library, online, taking notes of what different vets say each time, and charting how many days she lasts in between each thoracocentesis (drainage with needles). AND more importantly, how much fluid they are getting off her each time. (Each time she last longer, and since April 9th her lymph fluid they aspirate has decreased from 12 ounces down to 5. And this past time ONLY on her right side. Coincidentally though-the Vet said he still thought it was lymphoma cancer and we shld put her down soon. 🙄.
ALSO, I've noticed a common theme with ALL of these stories-the Vets all "suspect" our fur babies have "cancer", however none of them can find it with ultrasounds, and xrays?? They say that they "think its hiding??
**I was at the library yesterday reading a feline book, and i think I'm on to something. "Pleurisy" is a feline respiratory disorder. It's a "bacterial infection that may lead to an inflammation of the layer covering the lungs (Pleura). This causes a build up of fluid in the chest cavity that makes breathing difficult." Action needed? "Immediate Vet Treatment and the fluid in the chest cavity may need to be drained."
IF I came across a miracle here, then this cld possibly 🤞 explain WHY it's happening mainly so rapidly out of the blue and WHY none of the vets can locate the cancer-but rather have a "hunch". And (In my opinion).. why they want to put them down so early on in diagnosing them. Because they simply don't know what's wrong with these poor little guys.
THOUGHTS??
(Ps-one thing I'm sure of-we are on limited time with this fluid leaking/build up. We have to fix the problem relatively quickly, or prognosis not good).
Let's set up a site to share similar experiences we need to figure out is it vet neglect. I went thru this also. Vets only want your money please let's set up a website for helping each other. Please let me know if anything is set up [email protected]
So sad for Rocket my blessing. Of all the stories that I have read there was no mention of Congestive Heart Failure in any of the cases. My precious kitty Noelle was having breathing issues a month and a half ago. Because she has seasonal allergies and her ears get bad I thought it had to do with that, pain and infection can cause breathing issues as well. I took her to her vet as I normally would do only to learn after a xray of her lungs she had fluid in them which caused a enlarged heart, her vet told me she has Congestive Heart Failur. He immediately put her Lasix 3x a day plus 2 heart medications. A return visit showed her breathing was much better but kidney levels were high. He cut her back to 1/2 Lasix in the morning and 1/2 at night which brought her levels down. Now my love begins this out of control sneezing, watery eye's. Again back to the vet, this time with a diagnoses of a Upper Respiratory Infection. Because of her heart issue he could only give her a mild antibodic that lasts for 10 day's. It is very disheartening because she was suppose to have a echo gram today but the vet said it wouldn't' matter plus he told me he is going to treat her heart issue but did not give me a appt for a return visit. Basically he closed the book on my baby Noelle. He told me he didn't' think she would make it through the night, guess what...it has been 4 day's now and she still sneezes but is eating, drinking and using the litter box. The sneezing causes her heart to race but is back under control once it is over. Because her energy level is very low compared to her norm I made her a comfy bed on the floor where she doesn't have to jump, she looks up at her window bed as though she is asking for help to sit there so I pick her up place her in her favorite spot where she is nothing but content. We will never give up on her, in fact if the Upper Respiratory Infection gets better I am seriously am thinking of getting a second opinion, every article I have read on Congestive Heart Failure has positive feed back on how our furr babies can live up to 3 years after being diagnosed. Ask your vet about this heart disease it could be the right diagnosis. Good luck to all and your previous loves.
Hi my cats 11yrs old very health perfect cat I noticed his breathing wasn't rite, I taken him the vets and they drained fluid from his lungs and vets said it's lyk a milky colour, I was abserlutly heart broken, but thirty things was lookin up for him tigers breathing was fine, few days later his breathing was changing again so yum him bk the vets for them to put him in an oxygen tent n drained his lungs again his breathing wasn't a 100 percent but he was a bit Betta breathing, the vets checked him ova said he's a very healthy cat and got a healthy heart but it's juat this fluid that keeps cumin bk. he's eating n drinking ok. The vets put him on steroids and water tablets but his breathing still not how a cat shud be, he's had his lungs drained 2 times now and vets said it's not fair on him he shud b put t sleep that left me totally broken and gutted, I still c my cat fit n healthy wen he as bn drained so how cud I put him to sleep he is my abserlute world and I crnt loose him, if his lungs fill again which wud b the third time do we get the fluid drained again or is it not fair on him to put him threw this as anybody ad the same problem with there cat cause I crnt cope with the heart ache to loose him am heart broken we av even bn thinkin about t go private and get sum type of loan to pay t c if we cud get him well n betta n fix the problem with special vets to Luk further into his problem, I need help to save my cat if anyone as ad the same with there cat and paid with a refferel to get there cat betta.. am heartbroken cause my cats my whole world Xx 💔💔💔💔💔
I also have similar experience with my indoor/outdoor cat.His name was Tato and loved being outside in the summer. he would have been 4 years old in November 2019.
Around March or April 2019 he was take to the vet for an infected scratch. the vet gave him antibiotics and we thought the antibiotics worked, as the antibiotics were given as directed. later around July 2019 we switched foods and we (myself and my family) assumed he didn't like the food because he would not come by as much to eat. plus we thought it was summer and he enjoyed being outdoors. Anyway we switched the food back after about almost a week later. but still the same, he wouldn't come home to eat until later in the evenings and wouldn't eat much nor drink much. We thought the weight loss was because he was shedding during the summer. Not until these last couple weeks we notice a lot more weight loss. and change of behavior. Tato would not go out as much adn would not eat or drink, he was starting to drool a little and most concerning his breathing was not normal.
My sister got him a vet appointment for Thursday 08/22/19. The vet got labs done including fiv. all labs came back negative.then he got an xray, which resulted in fluid in the upper cavity. the vet informed my sister that they could drain the fluid, but it would be very risky because they would go in blind as they did not have an ultrasound to use. and they could puncture a lung etc. the vet stated the ansthesia would probably kill him as he was too week. that would cost us around $250 or the other option would be putting to sleep $45. it was some devastating news.
So we found another vet about 45 miles away. who had an ultrasound and could do the procedure in a safer way. I called him and he mentioned it would range from $500 to $800. so we took Tato there. I called the other vet who had done the xray so they could forward his medical history to this new vet office. The vet looked at the xray and stated that there looked like there was some kind of "gunk" by his throught that possibly causing Tato to not being ablt to eat. ( which the other vet did not tell us) anyways the procedure was done without anesthesia and our cat did great.
the vet was unable to take all the fluid out with the needle.. the vet took out about 1 cup of puss!! vet states that it could have been from an infection that was not treated or cleared up and had spread. the vet gave him a couple shots of antibiotics. Tatos breathing was better, Vet states he should be feeling better towards the late evening with the antibiotics and we brought him home. the procedure was $1040.25... The vet stated the he could refer Tato to bigger Pet hospital to compeletely drain his upper cavity adn flush and he would have to stay there for a few days and still there was no guarantee of Tato Pulling through this procedure, but he had 20%-49% chance of getting better whith further treatment. while we were home Tato still looked sad, no energy, didn't eat,nor wanted to drink water and just didnt want to get pet nor touched. Tato was hiding away from everyone. The following morning he still had not ate nor drank water. its not that he wasn't hungry but most likely he could not swallow, he was drooling more ( because he could not swallow his own saliva). He just looked miserable. and almost like he had given up. we felt so bad for him he was just too sick and we really believe he was going to starve to death and end up not being able to breath beacuse of the puss due to the infection. so we made the heart-aching decicion to put him to rest. it was so hard but we all thought it was best for him. he was suffering too much and putting an end to his misery could be a gift from us for the great years and comfort he gave us in our hard times. Tato was a sweet big kitty who could be with you if you were sad. he would lay by you almost like saying things were going to be ok. 08/24/2019 R.I.P Tato you will be missed.

* Its so hard to say goodbye to a loved one. specially out pets. they are always there for us in good and bad times. we want them to always be here with us. But we cant be selfish. we cant have them suffering from an illness if they don't have to. lets also think about whats best for my pet, whats most comfortable for pet, what would my pet want?
Add a comment to Rocket's experience
Was this experience helpful?
Simon
Ragdoll
4 Years
1 found helpful
Our cat suddenly passed two days ago of supposed heart failure. He had started salivating a little and then an hour later he collapsed because of difficulty breathing. That morning as with any other day he was perfectly fine and hadn't developed any concerning symptoms. I took him to emergency not knowing what was wrong with him. But it was too late. Within an hour and a bit from his initial salivation he was gone. If I took him in at the start would the vet been able to drain the fluid from his lungs that constricted his breathing or was it too severe at that point for any medical assistance?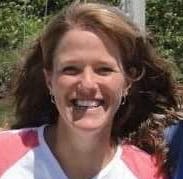 Dr. Michele King, DVM
Dr. Michele King DVM
1611
Recommendations
It is hard to say without seeing Simon or knowing anything about his situation whether getting him there earlier may have helped. If he had an allergic reaction, or asthma, or heartworm disease, or a heart condition, time probably wouldn't have made a difference. I am sorry for your loss.
Add a comment to Simon's experience
Was this experience helpful?
Kisses
Cat
13 Years
1 found helpful
I had a siamese that i had for 10 years. She was probably 12. On monday she was diagnosed with crf and put on 300ml iv drip 3 days in a row. Once her levels went down i gave 100ml subq fluid at home for 2 days. The last day she didnt eat or drink and o didnt see her use the litter box. Very lethargic. She then started breathing really fast 70-120x a min. The vet recomended euthanasia and she was put to rest on 9/22/18. Do you think that i could have over hydrated her causing her heart issue the vet suspected? Do you think euthensia was a good option. She really didnt look good and the vet didnt think she would make it through any testing to confim diagnosis or treatment. I feel so horrible and guilty. I cant stand to think i did something to contribute to it? Her body temp was 97.1 and she crashed so fast.
Add a comment to Kisses's experience
Was this experience helpful?
Rosie
Mixed breed cat
16 Years
0 found helpful
Has Symptoms
Weight loss, respiratory, lethargic
16 yr old kitty has been losing weight. Loss of appetite, swallowing difficulty and rapid breathing at times. Is taking meds for hyperthyroidism (1 year now). Took her to vet 1 month ago. Blood test done, results normal. 4 days later we returned to vet who put her on antibiotics for a week. No X-rays done. Today I returned with kitty today. Requested more in depth study. X-ray was done and she has a "very enlarged heart'. Gave me diuretic pills and heart med and sent me home. Didn't mention a follow up appt. Does this sound like a normal care plan for a cat with an enlarged heart?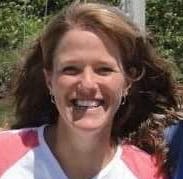 Dr. Michele King, DVM
Dr. Michele King DVM
1611
Recommendations
If Kitty's lungs were clear, that may be all the treatment that she needed. Some cats with enlarged hearts need oxygen therapy, but if she seems stable she may be fine with home care. It will be important to follow up with your veterinarian for a recheck to re-evaluate her breathing and appetite and make sure that things are progressing as expected. If she is otherwise doing well, 1-2 weeks would be appropriate. If her appetite doesn't improve in the next few days, a recheck at that time would be a good idea.
Add a comment to Rosie's experience
Was this experience helpful?
Keeb
Black cat
15 Years
0 found helpful
Hello! I brought my cat into the emergency vet, 15 years old. She has fluid in her lung cavity and many small tumors in her lungs. Vet said she might only have 24 hours. What if we pumped the fluid out? How much longer would she have? Is it worth going back in to get this done?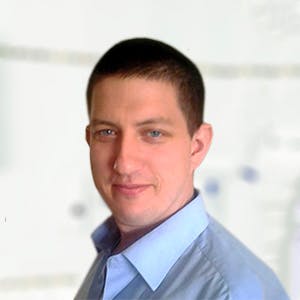 3320
Recommendations
A thoracocentesis may be carried out to remove fluid from the pleural cavity, however if the underlying cause of the pleural effusion isn't treated or effectively managed it may return with a matter of hours and becomes an unrewarding process. Also, there may be other factors involved which may make your Veterinarian hesitant to perform the procedure. Regards Dr Callum Turner DVM
Add a comment to Keeb's experience
Was this experience helpful?
Meow meow
Domestic short hair-Grey
7 Years
1 found helpful
My husband brought our barncat to the vet because she wasn't eating, they did blood work and X-ray. She has fluid around the lungs. They are trying to tap it now to see what kind of fluid it is. From that I read, it doesn't sound good for her. I'm curious what would cause this? And if there are any cats that live normal lives after fluid draining? I guess it just depends if they drain it successfully and if it comes back or if that solves the problem. I'm sure that also depends what caused it to begin with...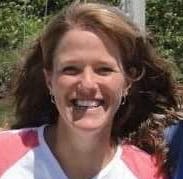 Dr. Michele King, DVM
Dr. Michele King DVM
1611
Recommendations
Whether Meow Meow has a chance at survival depends mostly on the cause of the fluid. It may be infectious, heart or liver related, or related to cancer. Once they know more what type of cells are present in the fluid, they'll be able to give you a better idea as to outcome and treatment. I hope that all goes well for her.
I called to get the results since I never heard back from the vet, apparently they have been too busy to call me and let me know that my cat probably has cancer and we should put her down. Very disappointed with the lack of empathy and service, like we weren't important enough to follow up on and sad at the outcome. I was never told there was a mass in her abdomen, if I had been told that, I would have assumed cancer along with the other symptoms and not made her suffer any longer but since they didn't tell me til 10mins before they closed I have no option but to wait and make her continue to suffer till I can find somewhere else to euthanize her and end her suffering. Very sad about the whole thing.
Thank you, we are just waiting for the results to come back to see what kind of fluid it is, then figure out a plan from there. I can't believe it takes a few days, I really hope she can last that long.
Add a comment to Meow meow's experience
Was this experience helpful?
Loki
Bombay
15 Years
2 found helpful
Has Symptoms
Labored breathing, bloated belly
Our cat has been sick. We took him to the vet, they diagnosed as a urinary tract infection, and dehydration. They give him an antibiotic shot and fluids intravenously. A week later he's bloated so we take him back and she does an xray and tells us he has fluid in his chest cavity, not in his lungs though, and in his abdomen so then she tells us its probably FIP. We were devastated. The radiologist then reads the xrays and says he can't confirm fip so we do a blood draw. After the blood draw, they still can't tell us what's wrong. They said he has developed hyperthyroidism, but that he also has a low lymphocyte count. So again, she says POSSIBLY FIP. she's basically encouraged us since the xray to put him to sleep. He still eats, drinks, purrs non stop, except when we took him to the vet, but he is having labored breathing. The vet is telling us she really can't advise us what to do at this point to actually find out what is wrong. Should we see another vet, or take her recommendation and put him to sleep? Our hearts are breaking as we just want to help him.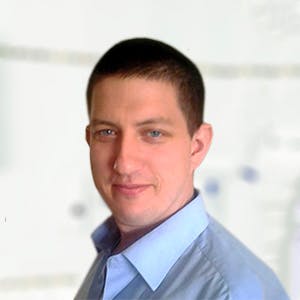 3320
Recommendations
Given the circumstances and your concerns I think it would be beneficial to get a second opinion only if it is to confirm a suspicion of feline infectious peritonitis so that your mind can be sure that it probably is the cause of the symptoms. Without examining Loki myself I cannot really weigh in here, but a second opinion would be valuable so you are sure you're doing the right thing. Regards Dr Callum Turner DVM
Our 12 year old cat got fluid around her heart, we discovered after taking her to the ER in Annapolis, Md, we decided to have her put down, the prognosis was very bad, we did not want her to suffer more, have no idea how this happened, we miss her
Add a comment to Loki's experience
Was this experience helpful?
Milo
Orange tabby
4 Years
0 found helpful
What's could be causing my 4 year old cats chest cavity to fill with a blood tinge fluid? Our vets run everything she can think of including the test for FIP. Could he have a kidney issue? He's eating and drinking normal. As well as purring. You can't get him to stop purring.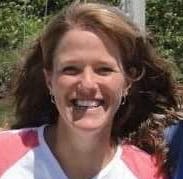 Dr. Michele King, DVM
Dr. Michele King DVM
1611
Recommendations
Common causes for a bloody fluid in the chest might include a tumor, trauma, or prneumonia. He sounds from your description like he is otherwise comfortable, so an ultrasund may be a good idea to identify any abnormal structures in his chest. I hope that he is okay.
Add a comment to Milo's experience
Was this experience helpful?
Lace
Domostic long hair
19 Years
1 found helpful
My 19 year old cat was an overall good health but was being treated for hyperthyroidism but until one day I noticed she was having difficulty breathing and wasn't eating. I took her to the vet and they did an x-ray and they found that there was fluid in her chest cavity which was white and chalky. They did an ultrasound of the heart and the Heart showed to be in good shape overall. My cat survived the procedure and they drained a lot of fluid and she seemed to perk up and I was able to take her home but when I brought her home I noticed that she suddenly started to breathe very hard and very fast so I rushed your back to the vet they drained even more fluid. My question is why did her breathing get so much worse after the fluid was drained and why didn't her lungs resume back to normal once all the fluid was drained. I gave my little girl a chance but I saw that she was suffering and I had to put her down but I was with her the whole time. She was in a cage with oxygen for 2 hours and she was breathing still very hard and I saw she was suffering but I was just curious if there was something more I could have done or did they drain the fluid too fast causing her lungs to collapse. I don't know but I know they did their best and they said usually once the fluid is removed they're able to breathe normally which she did but it only lasted for about 20 minutes. My girl was a fighter and I'm going to miss her but I was just curious and what the norm is and I know cats don't do well with respiratory issues and was curious on your thoughts on this.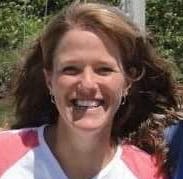 Dr. Michele King, DVM
Dr. Michele King DVM
1611
Recommendations
Cats do very poorly with respiratory issues, you are right. White chalky fluid in her chest cavity could have been caused by a tumor, or an infection, and the fluid may have built up more quickly than what could be taken off, sadly. The draining of the fluid wouldn't have caused her lungs to collapse, but she may have had other larger problems causing the fluid that led to her demise. I am very sorry for your loss.
Add a comment to Lace's experience
Was this experience helpful?
Chamma
tobby cat
6 Years
1 found helpful
my cat has been not good for 3 days .not eating much .sleeping all day and night and stopped playing.
the vet diagnosed my 6 year old male cat being enlarged heart. there was fluid in the chest. the vet extracted some of it. the cat improved on the spot. a day later it seems the cat is getting worse.
my question is where the liquid comes from and how is it accumulating if the big heart muscle is the problem?
and
the MRI will be done on tuesday . it will show how bad the heart condition is. if very bad then we will say goodbye to chamma. if not bad then medication may help to recovery.
are there many other options for a better treatment and what are possible reasons for the muscle heart getting bigger and obstructing the chest area?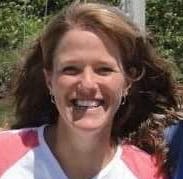 Dr. Michele King, DVM
Dr. Michele King DVM
1611
Recommendations
Cats can have a number of reasons for an enlarged heart, and if the heart is not functioning properly, blood pressure causes fluid to back up into the chest, or the abdomen, depending on where the problem is. The medication given is to remove the fluid from his chest so that he can breathe. If he is not doing well today, he should be seen again today by a veterinarian, and possibly given oxygen therapy or further care if needed, until the MRI. I'm sorry that that is happening to him, and hope that he recovers normally.
Add a comment to Chamma's experience
Was this experience helpful?
Buttons
tabby
8 Years
0 found helpful
My cat is currently have fluid taken out from around his heart. They will evaluate what the cause is and let me know next steps. He is still eating and drinking and going to the bathroom normally. I really don't have funds to pay the $1800ish they are estimating for treatment but of course I don't want to put him down. I don't know what to do.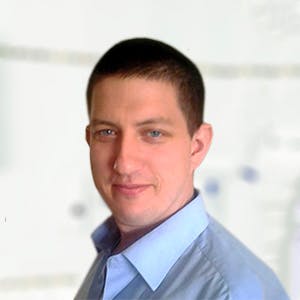 3320
Recommendations
This is a decision for you to make regarding the cost of diagnosis and treatment, there are resources to help with the cost of veterinary care and many nonprofits may be able to offer assistance if you can show some financial hardship or have an income below a certain level; check the links below. Regards Dr Callum Turner DVM www.dogingtonpost.com/need-help-with-vet-bills-or-pet-food-there-are-resources-available/ https://iheartdogs.com/cant-pay-for-your-pets-needed-care-these-12-programs-can-help/ www.paws.org/cats-and-dogs/other-services/help-with-veterinary-bills/
Add a comment to Buttons's experience
Was this experience helpful?
Autumn
Siamese
7 Months
3 found helpful
Has Symptoms
Fluid around the lungs and fever
My cat is 7 months roughly, started showing signs of tiredness and squinting and not following me around and short quick breaths and had a fever Friday, she received medicam and antibiotics and seemed to improve right away... last night she's started to feel poorly again.. and I could hear nasally breathing heavily. Like she couldn't get a nice deep breath. Today i took her to the vet and she has fluid around her lungs.... they took some fluid out with a needle and gave her medicam again for her fever that came back. My vet thinks it's FIP.... any other suggestion for what it could be. I wanna try anything!!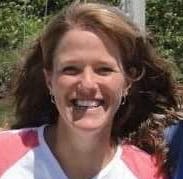 Dr. Michele King, DVM
Dr. Michele King DVM
1611
Recommendations
Thank you for your email. I'm sorry that Autumn is having these problems. Without examining her, I can't really comment on what might be going on with her, but it would be best to trust your veterinarian, as they can see her, and know more what is happening with her. They will be able to offer you any treatment options that might be available. I hope that she is okay.
I also had a siamese that i had for 10 years. She was probably 12. On monday she was diagnosed with crf and put on 300ml iv drip 3 days in a row. Once her levels went down i gave 100ml subq fluid at home for 2 days. The last day she didnt eat or drink and o didnt see her use the litter box. Very lethargic. She then started breathing really fast 70-120x a min. The vet recomended euthanasia and she was put to rest on 9/22/18. Do you think that i could have over hydrated her causing her heart issue the vet suspected? Do you think euthensia was a good option. She really didnt look good and the vet didnt think she would make it through any testing to confim diagnosis or treatment. I feel so horrible and guilty. I cant stand to think i did something to contribute to it.
My sweet cat died yesterday of something similar to what you describe. I wish I had known it was unlikely to be fixed because I would have put her to sleep with us by her side to say goodbye There us no describing the pain in our hearts over losing her. In short, there was indication that she inhaled a small AMT. of food and this was the precurser to everything as what you described. I can recall almost to the moment when our other cat startled her while she was eating and after that she began showing symptoms starting with hesitation eating. Vets and cat owners need to look into this as a factor. Hope this info. helps someone else.
I had the same experience very similar to Shadows mom that was submitted by Andrea. I hear about so many cats lately that get fluid in their chest and veterinarians are stumped and they can't figure out why this happens and they can't figure out how to help them correctly then we have to put them down so they're no longer in misery but it really frustrates me with technology today in veterinary medicine that they can't figure out how to treat these cats so they can survive. I know sometimes it's a mystery and we do our best but I wish there was a cure to treat this
Shadows mom
My outside intact barn kitty that does not stray from home and loves his mommy more than anything.... seemed to loose almost half his
Body weight over night. I brought him inside for the night and noticed he was in what appeared to be significant respiratory distress. Sucking in at the gut and very fast open mouth breathing and I couldn't get him to lay down. I had an email to the vet I needed an emergency apt before they even opened. I received a call as soon as they did only to get there and find out the vet and covering vet were on emergency farm calls. Long and short they put him on 02 and called around and got me into a vet one town over. I was very happy with her. She quickly identified through xray his chest cavity was defiantly filled with fluid so much so he had less than 1/4th normal lung capacity and you couldn't even see the heart. She said it coukd be chyle, blood, or infection. She drew off 3 or 4 cc's to analyze. Upon visual inspection she said it didnt appear to be chyle, or blood and she was going to look at it under microscope for white blood cells but he had no fever. The fluid looked like very watered down blood. So pinkish liquid. She came back and said she saw no leukocytes or lymphocytes and no white blood cells. So none of the 3 thing one would expect. She said she could drain of probably another 20 or 30 cc's to buy me enough time for the hour long trip to the closest big city (houston) to a specialized emergency clinic. But his outlook was poor so no promise he'd survive but it would cost me between $3000 And $4000. She did tell me the only thing she saw on the smear was non uniform misshapen red blood cells. Which could be a sign of cancer but xrays didnt reveal any of the signs shed expect to see with cancer. He was suffocating, not eating or drinking. I knew multiple organ failure was on the horizon so elected to put him down yesterday. But i can't get this nagging desire to know what caused this. Have you ever encountered anything like this?
They took out a half cup of lemonade coloured fluid from her chest cavity this morning ... and still has a fever. I sent out blood sample for fip and her chest fluid and will not have an answer back till Wednesday.... she's still drinking eating going to the washroom normally no vomiting.... any suggestions on what else it might be based on chest fluid colour? I was thinking a tumour or anything else that's treatable. Any thoughts??
Add a comment to Autumn's experience
Was this experience helpful?