What is Fluid In The Chest?
Fluid in the chest is also known as pleural effusion. This occurs when fluid is present outside the lungs, in the space between the lungs and the chest wall. Normally, this area only has a small amount of fluid simply to keep the lungs from adhering to the chest wall. When excessive amounts of fluid accumulate, serious complications can arise because the cat's lungs cannot expand properly. This is a potentially life-threatening situation for your cat and emergency treatment is necessary.
While most cats are generally healthy, some can develop conditions that can compromise their health and well-being. Cats can develop fluid in the chest as a result of various conditions. Regardless of the cause, fluid in the chest in cats can be very serious.
Symptoms of Fluid In The Chest in Cats
If your cat has fluid in his chest, he will exhibit certain symptoms. Here are some of the most common symptoms seen in cats with this condition:
Lethargy
Breathing with his mouth open
Lack of appetite
Difficulty breathing
Bluish tint around mucous membranes
Intolerance to exercise
High respiratory rate
Coughing
Problems breathing when in an upright position
Types
There are certain types of conditions that can cause fluid to accumulate in your cat's lungs. Here are some that your veterinarian may look for when making a diagnosis:
Chylothorax
Chylothorax is a rare condition that occurs when lymphatic fluid known as chyle builds up in the chest cavity. When this fluid reaches a certain level, the cat cannot breathe well because his lungs cannot expand fully.
Hemothorax
Cats that have blood in the pleural space in the chest are diagnosed with hemothorax. Blood in the chest hinders lung expansion, similar to chylothorax and causes breathing problems.
Causes of Fluid In The Chest in Cats
Certain conditions can cause pleural effusion in cats. Below are some of the most common causes of fluid build-up in cat's lungs:
Bacterial infection of the lungs
Low levels of protein in the blood
Twisting of the lung
Cancer
Pancreatitis
Abnormal functioning of the lymphatic system
Viral infection of the lungs
Diaphragmatic hernia
Fungal infection of the lungs
Blood clot in the lungs
Leaky blood vessels
Tumors in the chest
Heartworms (although rare in cats)
Traumatic injury
Kidney disease
Liver disorders
Congestive heart failure
Being over hydrated
Higher than normal hydrostatic pressure
Blockage of the major vein to the heart, the vena cava
Diagnosis of Fluid In The Chest in Cats
Your doctor will need some important information from you to assist him in obtaining a diagnosis. He will begin by taking a detailed history from you regarding your cat's health. Include any information about your cat's birth history, previous medical conditions, medications and the date symptoms began. Your doctor will take your cat's vital signs including temperature, weight, heart rate and respiration. He will also examine your cat and listen to his chest. A blood sample will be taken to search for signs of infection. A urinalysis will also be performed after your doctor obtains a sample of urine. If fluid is suspected, your doctor may take an X-ray or an ultrasound of his chest. Taking a fluid sample will also be key in determining the cause of pleural effusion.
Treatment of Fluid In The Chest in Cats
Fluid in the chest is an emergency and life-threatening for your cat. This condition should be treated as soon as you notice symptoms. Many cats that develop fluid in the chest have trouble breathing and deteriorate rapidly. The most important thing in treating this condition is removing the fluid quickly to restore free breathing. This is done by draining the fluid from the cat's chest with a needle. Certain conditions such as chylothorax can cause as much as a quart of fluid to build-up in the chest. Once the fluid is gone, the lungs can expand normally and breathing returns to normal. If fluid continues to build-up after it is initially removed, veterinarians may perform surgery to install a shunt. This device removes the fluid from the chest automatically.
Recovery of Fluid In The Chest in Cats
The overall prognosis for cats that have fluid in the chest ranges from poor to fair. Recovery depends largely upon the cause of the condition. Many cats do not live long enough for the fluid to be removed from the pleural space. If your cat withstands the diagnostic process and fluid is successfully removed, his outlook is guarded but fair. Your cat also has a better chance of recovery and long-term management if your doctor is able to diagnose the cause of the condition. Cats with chylothorax have a favorable outlook if fluid production is resolved and is controlled. Many conditions will not return once the fluid is removed.
Your doctor will provide you with detailed instructions regarding your cat's care. Be sure to follow all his instructions exactly. Always report any changes in your cat's condition or behavior as soon as it arises, especially if your cat begins to breathe with an open mouth. This is a sign he is having trouble breathing and he must be evaluated by a doctor quickly. Depending on the treatment provided, your doctor may want to re-evaluate your cat every few weeks until he is stable. If your cat has any underlying diseases or conditions that may cause fluid to build-up again, your doctor will treat him accordingly.
Fluid In The Chest Questions and Advice from Veterinary Professionals
Rocket
tabby
6 Months
0 found helpful
My 6 my old cat named rocket, out of the blue 3 days ago s tarted breathing real hard, like struggling to get air. I took him to a vet where they did an fiv & felv test which came back negative. So I had them do an x-ray. Which showed fluid around his left side of his lung and a huge liver. Took a sample of fluid out and it had a ever so slight tint of yellow . I was thinking FIP. Never had no fever. Gas in his stomach and backed up from not pooping, but his breathing compacity was so minimal I had him put to sleep. Could a hard blow to his side caused that to happen? A day or two before I noticed his breathing , he was running through the house and slid across the kitchen floor and slammed hard into a wood cabinet as he was rounding the corner. Do you think that could have caused all that to happen to him? They wanted to do all sorts of things to him with a prognosis of very slim. So I put him to sleep. Did I make the wrong decision? Very heartening it cost me $500 and I got nothing just to put him down. Can't believe that today day and age that someone could spend $500 and no one could tell me what happened to him or to even help him.
Something very similar just happened to me. I had to put my sweetest one year old cat to sleep yesterday. The vet was so unprofessional, saw fluid around his heart from the xrays, but could not diagnose why? He told me to take him home, never followed up. I kept calling calling and asking questions as he was not eating, drinking (i fed him with a syringe). Finally I was so upset i demanded to speak to another vet for some answers! Even rushed him in for an ultrasound and he died an hour later. It is so distressing to know you did everything you could, don't know the cause and had to deal with this horrible vet experience. I am one saddened owner 😫
Add a comment to Rocket's experience
Was this experience helpful?
Chloé
Persian
9 Years
0 found helpful
Our kitty Chloé 9yrs old was doing very good until that night when I noticed she was meowing too much and having many trips to the litter box then I noticed diarrhea,the next morning we saw a vet he decided to give injections to stop the diarrhea and a B12 injection,same day afternoon Chloé started breathing heavily her chest raising fast and in distress I was up for 2 nights almost called te same vet but didn't answer I had to bring it to another one who refused to take the case until 48 hours from the first 1st appt,(I'm living in a place where vet clinics are some how for grooming only they barely have X-ray radiography) do after a visit to 4 clinics with my suffering baby I came by a clinic who made an X-ray that showed a fluid build up in the chest+enlarged heart started with injections: dexa+ vitamins to help my baby eat and pills for the heart . (No blood test was done as they do not have this in all the clinics )The same night my chloé was suffering again with the breathing I went out in the middle of the night to look for oxygen device and started giving her which didn't help.now it's 4 days since Chloe started the injections and medication still no improvement in the breathing at night esp. my question is there any chance to transport my kitty by air to a better place where we can make all the necessary exams.
P.s after reading all the above cases and many similar in different sites I do not dare to ask for the reason and the cause I wanna just fight for my poor baby I just want her to live and continue to be my happy baby the Freind of the outside birds the big responsible sister that cleans her mom and brothers and sisters all the time.
Add a comment to Chloé's experience
Was this experience helpful?
Many cats
Street cat
One Year
0 found helpful
I rescue kittens in Bali. Me and my parter have a nice house and lots of gardens around. So our cats play inside and outside.
One of the cats I have rescued had fluids in the lungs, the medication helped and she was back to normal. After few months my other kittens got the same, and medication helped. But unfortunately when I was busy treating sick kitten I didn't realise that my big cat was sick and it's the same fluids that spread around her body and it was too late and I lost her. Two weeks later I lost another cat to the same problem.
And it's so strange because I didn't see any alarming symptoms, until, it was critical and they refreshed to eat.
So 4 of my cats where affected by this virus FIP. And now I'm sick worried for my other 14 kittens and cats.

How to prevent it?! Is it in the house or they got it from outside?!
Unfortunately there is no vaccination but I'm sure something is causing it.
Add a comment to Many cats's experience
Was this experience helpful?
Snowy
Turkish Van
3 Years
0 found helpful
My cat have fluid around his heart ,n he is breathing 45 to 54 times in one minute ,n he is very tired ,eating little only,started almost one month , doctor said it is critical after taking medications doctor said he have infection n fever too..can he can survie
Add a comment to Snowy's experience
Was this experience helpful?
Ra's al-Ghul
short hair
5 Years
0 found helpful
My cat (Ra's /R-ah-z/) was acting a little lethargic and I noticed her sides were bellowing in and out more than usual. I took her to the vet and discovered she had 25% lung capacity with fluid build-up, and most likely a tumor around her heart. I was emotionally unable to put her down because she still seemed happy earlier in the day, was eating and bathroom as normal. I had the doctor drain the fluid and run more x-rays, and a lab test on the fluid confirmed lymphoma. I brought her home because I couldn't make a decision without my wife, but the prognosis was very poor. It's been 2 days and I've been watching her closely, and Ra's is still lethargic (although some of this could be attributed to the distress at being crated and taken to the vet, as well as the trauma of the draining and anesthesia), but she has a little more energy, rubbing up on me and mewing when I'm around. She even found the energy to jump up on the counter, then to the top of the fridge like she used to. She still sleeps a lot, and I'm not sure what to do... I know it's selfish of me to keep her around if she's in pain, but I haven't noticed any of her normal pain cues, and since I work from home often, I've spent enough time with her to notice the difference. I'm waiting to hear back from my vet to confirm my dread that there's not much else to be done, especially since lymphoma can be fairly aggressive, and I don't want her to limp along in life in pain for a few more months of hardship. Is there anything to be done that can improve her quality of life until she can pass peacefully at home? I know with the tumor still inside of her, that's probably not possible, and there's the possibility that she'd die during the removal, but I'm still willing to consider a miracle Hail Mary of removing the tumor and getting her on prednisone / natural supplements and praying for some form of remission. How absurd is this notion? What medications help with fluid in chest?

To sum up, the ONLY thing that I think is drastically impacting her life is the difficulty breathing. I assume the tumor is causing the back-up of fluid in her chest, so if there was any way to prevent the fluid build-up, she'd at least be acting like her old, happy self, which is all I want, even if the cancer kills her in a short time. I want her last days to be her best.
Add a comment to Ra's al-Ghul's experience
Was this experience helpful?
Autumn
Siamese
7 Months
1 found helpful
Has Symptoms
Fluid around the lungs and fever
My cat is 7 months roughly, started showing signs of tiredness and squinting and not following me around and short quick breaths and had a fever Friday, she received medicam and antibiotics and seemed to improve right away... last night she's started to feel poorly again.. and I could hear nasally breathing heavily. Like she couldn't get a nice deep breath. Today i took her to the vet and she has fluid around her lungs.... they took some fluid out with a needle and gave her medicam again for her fever that came back. My vet thinks it's FIP.... any other suggestion for what it could be. I wanna try anything!!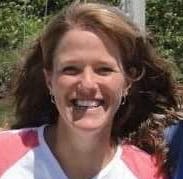 1608
Recommendations
Thank you for your email. I'm sorry that Autumn is having these problems. Without examining her, I can't really comment on what might be going on with her, but it would be best to trust your veterinarian, as they can see her, and know more what is happening with her. They will be able to offer you any treatment options that might be available. I hope that she is okay.
I also had a siamese that i had for 10 years. She was probably 12. On monday she was diagnosed with crf and put on 300ml iv drip 3 days in a row. Once her levels went down i gave 100ml subq fluid at home for 2 days. The last day she didnt eat or drink and o didnt see her use the litter box. Very lethargic. She then started breathing really fast 70-120x a min. The vet recomended euthanasia and she was put to rest on 9/22/18. Do you think that i could have over hydrated her causing her heart issue the vet suspected? Do you think euthensia was a good option. She really didnt look good and the vet didnt think she would make it through any testing to confim diagnosis or treatment. I feel so horrible and guilty. I cant stand to think i did something to contribute to it.
My sweet cat died yesterday of something similar to what you describe. I wish I had known it was unlikely to be fixed because I would have put her to sleep with us by her side to say goodbye There us no describing the pain in our hearts over losing her. In short, there was indication that she inhaled a small AMT. of food and this was the precurser to everything as what you described. I can recall almost to the moment when our other cat startled her while she was eating and after that she began showing symptoms starting with hesitation eating. Vets and cat owners need to look into this as a factor. Hope this info. helps someone else.
I had the same experience very similar to Shadows mom that was submitted by Andrea. I hear about so many cats lately that get fluid in their chest and veterinarians are stumped and they can't figure out why this happens and they can't figure out how to help them correctly then we have to put them down so they're no longer in misery but it really frustrates me with technology today in veterinary medicine that they can't figure out how to treat these cats so they can survive. I know sometimes it's a mystery and we do our best but I wish there was a cure to treat this
Shadows mom
My outside intact barn kitty that does not stray from home and loves his mommy more than anything.... seemed to loose almost half his
Body weight over night. I brought him inside for the night and noticed he was in what appeared to be significant respiratory distress. Sucking in at the gut and very fast open mouth breathing and I couldn't get him to lay down. I had an email to the vet I needed an emergency apt before they even opened. I received a call as soon as they did only to get there and find out the vet and covering vet were on emergency farm calls. Long and short they put him on 02 and called around and got me into a vet one town over. I was very happy with her. She quickly identified through xray his chest cavity was defiantly filled with fluid so much so he had less than 1/4th normal lung capacity and you couldn't even see the heart. She said it coukd be chyle, blood, or infection. She drew off 3 or 4 cc's to analyze. Upon visual inspection she said it didnt appear to be chyle, or blood and she was going to look at it under microscope for white blood cells but he had no fever. The fluid looked like very watered down blood. So pinkish liquid. She came back and said she saw no leukocytes or lymphocytes and no white blood cells. So none of the 3 thing one would expect. She said she could drain of probably another 20 or 30 cc's to buy me enough time for the hour long trip to the closest big city (houston) to a specialized emergency clinic. But his outlook was poor so no promise he'd survive but it would cost me between $3000 And $4000. She did tell me the only thing she saw on the smear was non uniform misshapen red blood cells. Which could be a sign of cancer but xrays didnt reveal any of the signs shed expect to see with cancer. He was suffocating, not eating or drinking. I knew multiple organ failure was on the horizon so elected to put him down yesterday. But i can't get this nagging desire to know what caused this. Have you ever encountered anything like this?
They took out a half cup of lemonade coloured fluid from her chest cavity this morning ... and still has a fever. I sent out blood sample for fip and her chest fluid and will not have an answer back till Wednesday.... she's still drinking eating going to the washroom normally no vomiting.... any suggestions on what else it might be based on chest fluid colour? I was thinking a tumour or anything else that's treatable. Any thoughts??
Add a comment to Autumn's experience
Was this experience helpful?
Kisses
Cat
13 Years
1 found helpful
I had a siamese that i had for 10 years. She was probably 12. On monday she was diagnosed with crf and put on 300ml iv drip 3 days in a row. Once her levels went down i gave 100ml subq fluid at home for 2 days. The last day she didnt eat or drink and o didnt see her use the litter box. Very lethargic. She then started breathing really fast 70-120x a min. The vet recomended euthanasia and she was put to rest on 9/22/18. Do you think that i could have over hydrated her causing her heart issue the vet suspected? Do you think euthensia was a good option. She really didnt look good and the vet didnt think she would make it through any testing to confim diagnosis or treatment. I feel so horrible and guilty. I cant stand to think i did something to contribute to it? Her body temp was 97.1 and she crashed so fast.
Add a comment to Kisses's experience
Was this experience helpful?
Buttons
tabby
8 Years
0 found helpful
My cat is currently have fluid taken out from around his heart. They will evaluate what the cause is and let me know next steps. He is still eating and drinking and going to the bathroom normally. I really don't have funds to pay the $1800ish they are estimating for treatment but of course I don't want to put him down. I don't know what to do.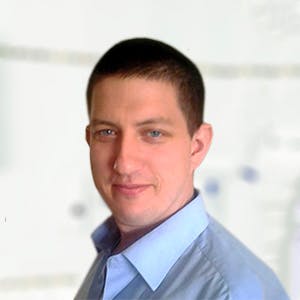 3318
Recommendations
This is a decision for you to make regarding the cost of diagnosis and treatment, there are resources to help with the cost of veterinary care and many nonprofits may be able to offer assistance if you can show some financial hardship or have an income below a certain level; check the links below. Regards Dr Callum Turner DVM www.dogingtonpost.com/need-help-with-vet-bills-or-pet-food-there-are-resources-available/ https://iheartdogs.com/cant-pay-for-your-pets-needed-care-these-12-programs-can-help/ www.paws.org/cats-and-dogs/other-services/help-with-veterinary-bills/
Add a comment to Buttons's experience
Was this experience helpful?
Milo
Orange tabby
4 Years
0 found helpful
What's could be causing my 4 year old cats chest cavity to fill with a blood tinge fluid? Our vets run everything she can think of including the test for FIP. Could he have a kidney issue? He's eating and drinking normal. As well as purring. You can't get him to stop purring.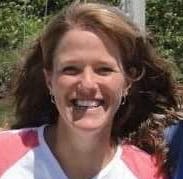 1608
Recommendations
Common causes for a bloody fluid in the chest might include a tumor, trauma, or prneumonia. He sounds from your description like he is otherwise comfortable, so an ultrasund may be a good idea to identify any abnormal structures in his chest. I hope that he is okay.
Add a comment to Milo's experience
Was this experience helpful?
Rosie
Mixed breed cat
16 Years
0 found helpful
Has Symptoms
Weight loss, respiratory, lethargic
16 yr old kitty has been losing weight. Loss of appetite, swallowing difficulty and rapid breathing at times. Is taking meds for hyperthyroidism (1 year now). Took her to vet 1 month ago. Blood test done, results normal. 4 days later we returned to vet who put her on antibiotics for a week. No X-rays done. Today I returned with kitty today. Requested more in depth study. X-ray was done and she has a "very enlarged heart'. Gave me diuretic pills and heart med and sent me home. Didn't mention a follow up appt. Does this sound like a normal care plan for a cat with an enlarged heart?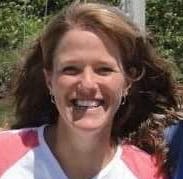 1608
Recommendations
If Kitty's lungs were clear, that may be all the treatment that she needed. Some cats with enlarged hearts need oxygen therapy, but if she seems stable she may be fine with home care. It will be important to follow up with your veterinarian for a recheck to re-evaluate her breathing and appetite and make sure that things are progressing as expected. If she is otherwise doing well, 1-2 weeks would be appropriate. If her appetite doesn't improve in the next few days, a recheck at that time would be a good idea.
Add a comment to Rosie's experience
Was this experience helpful?
Keeb
Black cat
15 Years
0 found helpful
Hello! I brought my cat into the emergency vet, 15 years old. She has fluid in her lung cavity and many small tumors in her lungs. Vet said she might only have 24 hours. What if we pumped the fluid out? How much longer would she have? Is it worth going back in to get this done?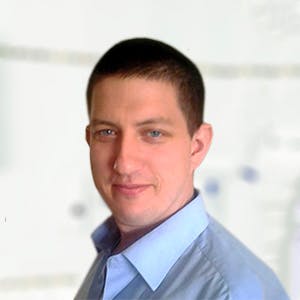 3318
Recommendations
A thoracocentesis may be carried out to remove fluid from the pleural cavity, however if the underlying cause of the pleural effusion isn't treated or effectively managed it may return with a matter of hours and becomes an unrewarding process. Also, there may be other factors involved which may make your Veterinarian hesitant to perform the procedure. Regards Dr Callum Turner DVM
Add a comment to Keeb's experience
Was this experience helpful?
Lace
Domostic long hair
19 Years
1 found helpful
My 19 year old cat was an overall good health but was being treated for hyperthyroidism but until one day I noticed she was having difficulty breathing and wasn't eating. I took her to the vet and they did an x-ray and they found that there was fluid in her chest cavity which was white and chalky. They did an ultrasound of the heart and the Heart showed to be in good shape overall. My cat survived the procedure and they drained a lot of fluid and she seemed to perk up and I was able to take her home but when I brought her home I noticed that she suddenly started to breathe very hard and very fast so I rushed your back to the vet they drained even more fluid. My question is why did her breathing get so much worse after the fluid was drained and why didn't her lungs resume back to normal once all the fluid was drained. I gave my little girl a chance but I saw that she was suffering and I had to put her down but I was with her the whole time. She was in a cage with oxygen for 2 hours and she was breathing still very hard and I saw she was suffering but I was just curious if there was something more I could have done or did they drain the fluid too fast causing her lungs to collapse. I don't know but I know they did their best and they said usually once the fluid is removed they're able to breathe normally which she did but it only lasted for about 20 minutes. My girl was a fighter and I'm going to miss her but I was just curious and what the norm is and I know cats don't do well with respiratory issues and was curious on your thoughts on this.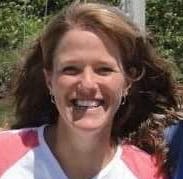 1608
Recommendations
Cats do very poorly with respiratory issues, you are right. White chalky fluid in her chest cavity could have been caused by a tumor, or an infection, and the fluid may have built up more quickly than what could be taken off, sadly. The draining of the fluid wouldn't have caused her lungs to collapse, but she may have had other larger problems causing the fluid that led to her demise. I am very sorry for your loss.
Add a comment to Lace's experience
Was this experience helpful?
Loki
Bombay
15 Years
2 found helpful
Has Symptoms
Labored breathing, bloated belly
Our cat has been sick. We took him to the vet, they diagnosed as a urinary tract infection, and dehydration. They give him an antibiotic shot and fluids intravenously. A week later he's bloated so we take him back and she does an xray and tells us he has fluid in his chest cavity, not in his lungs though, and in his abdomen so then she tells us its probably FIP. We were devastated. The radiologist then reads the xrays and says he can't confirm fip so we do a blood draw. After the blood draw, they still can't tell us what's wrong. They said he has developed hyperthyroidism, but that he also has a low lymphocyte count. So again, she says POSSIBLY FIP. she's basically encouraged us since the xray to put him to sleep. He still eats, drinks, purrs non stop, except when we took him to the vet, but he is having labored breathing. The vet is telling us she really can't advise us what to do at this point to actually find out what is wrong. Should we see another vet, or take her recommendation and put him to sleep? Our hearts are breaking as we just want to help him.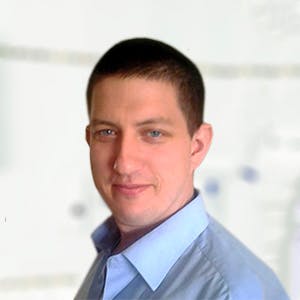 3318
Recommendations
Given the circumstances and your concerns I think it would be beneficial to get a second opinion only if it is to confirm a suspicion of feline infectious peritonitis so that your mind can be sure that it probably is the cause of the symptoms. Without examining Loki myself I cannot really weigh in here, but a second opinion would be valuable so you are sure you're doing the right thing. Regards Dr Callum Turner DVM
Our 12 year old cat got fluid around her heart, we discovered after taking her to the ER in Annapolis, Md, we decided to have her put down, the prognosis was very bad, we did not want her to suffer more, have no idea how this happened, we miss her
Add a comment to Loki's experience
Was this experience helpful?
Meow meow
Domestic short hair-Grey
7 Years
1 found helpful
My husband brought our barncat to the vet because she wasn't eating, they did blood work and X-ray. She has fluid around the lungs. They are trying to tap it now to see what kind of fluid it is. From that I read, it doesn't sound good for her. I'm curious what would cause this? And if there are any cats that live normal lives after fluid draining? I guess it just depends if they drain it successfully and if it comes back or if that solves the problem. I'm sure that also depends what caused it to begin with...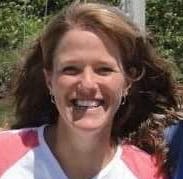 1608
Recommendations
Whether Meow Meow has a chance at survival depends mostly on the cause of the fluid. It may be infectious, heart or liver related, or related to cancer. Once they know more what type of cells are present in the fluid, they'll be able to give you a better idea as to outcome and treatment. I hope that all goes well for her.
I called to get the results since I never heard back from the vet, apparently they have been too busy to call me and let me know that my cat probably has cancer and we should put her down. Very disappointed with the lack of empathy and service, like we weren't important enough to follow up on and sad at the outcome. I was never told there was a mass in her abdomen, if I had been told that, I would have assumed cancer along with the other symptoms and not made her suffer any longer but since they didn't tell me til 10mins before they closed I have no option but to wait and make her continue to suffer till I can find somewhere else to euthanize her and end her suffering. Very sad about the whole thing.
Thank you, we are just waiting for the results to come back to see what kind of fluid it is, then figure out a plan from there. I can't believe it takes a few days, I really hope she can last that long.
Add a comment to Meow meow's experience
Was this experience helpful?
Simon
Ragdoll
4 Years
0 found helpful
Our cat suddenly passed two days ago of supposed heart failure. He had started salivating a little and then an hour later he collapsed because of difficulty breathing. That morning as with any other day he was perfectly fine and hadn't developed any concerning symptoms. I took him to emergency not knowing what was wrong with him. But it was too late. Within an hour and a bit from his initial salivation he was gone. If I took him in at the start would the vet been able to drain the fluid from his lungs that constricted his breathing or was it too severe at that point for any medical assistance?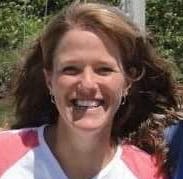 1608
Recommendations
It is hard to say without seeing Simon or knowing anything about his situation whether getting him there earlier may have helped. If he had an allergic reaction, or asthma, or heartworm disease, or a heart condition, time probably wouldn't have made a difference. I am sorry for your loss.
Add a comment to Simon's experience
Was this experience helpful?
Chamma
tobby cat
6 Years
1 found helpful
my cat has been not good for 3 days .not eating much .sleeping all day and night and stopped playing.
the vet diagnosed my 6 year old male cat being enlarged heart. there was fluid in the chest. the vet extracted some of it. the cat improved on the spot. a day later it seems the cat is getting worse.
my question is where the liquid comes from and how is it accumulating if the big heart muscle is the problem?
and
the MRI will be done on tuesday . it will show how bad the heart condition is. if very bad then we will say goodbye to chamma. if not bad then medication may help to recovery.
are there many other options for a better treatment and what are possible reasons for the muscle heart getting bigger and obstructing the chest area?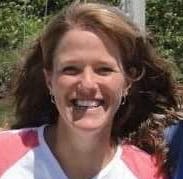 1608
Recommendations
Cats can have a number of reasons for an enlarged heart, and if the heart is not functioning properly, blood pressure causes fluid to back up into the chest, or the abdomen, depending on where the problem is. The medication given is to remove the fluid from his chest so that he can breathe. If he is not doing well today, he should be seen again today by a veterinarian, and possibly given oxygen therapy or further care if needed, until the MRI. I'm sorry that that is happening to him, and hope that he recovers normally.
Add a comment to Chamma's experience
Was this experience helpful?