What is High Blood Sugar?
High blood sugar is caused by the body's inability to make its own insulin or use it effectively. When your cat eats he digests fats, proteins and carbohydrates for his body to use. Sugar, or glucose, is an important substance because it provides him with the energy he needs to live. His body should also produce insulin to regulate the flow of glucose. If he isn't producing insulin, his body will use other sources for energy and his blood sugar will be high.
Keeping your cat healthy requires being in tune with his body. It is important to learn his behavior, so you will know if he isn't at his best. While most cats are generally healthy, some develop medical conditions similar to humans, including hyperglycemia, or high blood sugar. Diabetes mellitus is a condition that occurs in cats which is characterized by high blood sugar.
Symptoms of High Blood Sugar in Cats
Cats with high blood sugar will exhibit certain symptoms that will let you know something isn't right. Below is a list of the most common symptoms seen in cats with diabetes:
Excessive thirst
Increased urination
Decreased appetite
Weight loss
Difference in gait (walking)
Weakness
Vomiting
Depression
Types
There are two types of diabetes mellitus that can occur in cats and cause hyperglycemia:
Non-Insulin Dependent Diabetes Mellitus
Cats with this type of diabetes do not need daily doses of insulin to regulate their blood sugar. It is controlled with diet alone.
Insulin Dependent Diabetes Mellitus
This form of diabetes requires daily insulin injections to control fluctuating blood sugar. Half of all cats diagnosed with high blood sugar will need insulin to stay healthy.
Causes of High Blood Sugar in Cats
While the exact cause of diabetes in cats is unknown, there are some factors veterinarians believe contribute to its development.
Advancing Age
Being overweight
Pancreatitis
Cushing's disease
Hyperthyroidism
Certain medications, such as steroids
Temporary increases in blood sugar that are not linked to diabetes may be caused by:
Stress
Infection
Hormonal imbalance
Kidney disease
Diagnosis of High Blood Sugar in Cats
Your doctor will do a thorough examination of your cat to reach a diagnosis. First, he will ask you some questions regarding your cat's health and medical history. He will also perform a physical examination and take his vital signs such as temperature, weight, heart rate and respiration rate. Diagnostic tests are a critical part of diagnosing high blood sugar in cats. Your veterinarian will draw blood from your cat and run a CBC, biochemical profile and blood sugar analysis. A urine sample will also be taken to determine the level of sugar in his urine.
Treatment of High Blood Sugar in Cats
How your cat will be treated for high blood sugar depends on the nature and severity of his condition. Cats that are not seriously ill or in grave danger, are typically treated with daily insulin injections, dietary changes, and oral medication. Lifestyle and dietary changes, along with treatment of underlying conditions may be recommended. If your cat is in immediate danger, he may be admitted to the hospital for IV fluids and medications to stabilize his blood sugar.
Recovery of High Blood Sugar in Cats
If your cat has high blood sugar, you must learn how to care for him so that he does not have serious complications that could threaten his life. Cats with diabetes often do not want to eat, but they need regular nourishment to keep blood sugar steady. Your doctor may prescribe special food and it is important that he eats regularly. He may also require oral medications and insulin injections on a daily basis. Most injections are given twice a day. Your doctor will teach you the best way to give insulin injections. It is important to be comfortable with this, as it is necessary to prevent a health crisis. You will also need to check your cat's glucose levels each day at home. This is very important because when your cat's blood sugar is high, it spills into his urine. Once it has done so, his sugar levels are most likely very high. You can check his urine output for sugar by placing a detector in his litter box, but this can be a bit unreliable. Your doctor will most likely advise you to check his blood sugar with a blood sample obtained from his ear or foot. While there are special units designed to check your cat's blood sugar, you can also use one designed for humans.
If not treated, high blood sugar can shorten your cat's life. Diabetes in cats can lead to unhealthy looking coats, liver problems and chronic bacterial infections. Cats with uncontrolled blood sugar can develop a fatal condition known as ketoacidosis. If this occurs, he must be seen by a veterinarian immediately. Diabetes can also cause cats to develop hind-leg weakness which worsens as they age. This hinders them from walking and jumping as they normally would.
While it is challenging to care for cats with high blood sugar, it can be managed with medication and dietary changes. Developing a good relationship with your veterinarian is key to helping your cat stay healthy while managing his disease.
High Blood Sugar Questions and Advice from Veterinary Professionals
Louie
tabby
11 Years
1 found helpful
My 11 year old cat had been losing weight so took him to the vet and his glucose was over 300 so started him on low dose of insulin. Took him back the next week and it was over 400. Insulin was increased again. Also they did not say to wait for six hours after his shot. Went in today after 6 hours, a week later and it was over 500. Increased insulin again but they did not tell me I should not let him eat right before his test. I'm so upset but he does seem to be alright. Any suggestions? Can he die when it's that high?
Having read some of these I'm amazed that as loving pet owners some people are putting their pets through this. It's a widely known fact that where there is money to be made from people there will be certain industries that take advantage of that and vets are no exception! If your cat/dog is suffering in any way at all and doesn't seem to be making progress then why are you pumping him/her full of medication? To prolong their life? Even if their quality of life isn't good? So many people take the vets word as gospel. You know your pet, you know when they are happy and healthy and when they are not, but if the vet says "ok that isn't working but we can try this..." really? I was horrified to read one of these stories where the owner clearly knew that their pet was suffering but carried on medicating them regardless. I have two dogs and a cat, all elderly and two with health issues that we have to keep an eye on, but if I thought for one second that my pet was suffering due to it's illness OR in a lot of cases because of treatment I would not continue. By doing this I would be completely selfish because it would be about me not wanting to lose my pet not what is best for them!
Two years ago, my male Siamese Taj (11yo at the time) presented for diabetes and was put on Lantus. On a good day he would stay under 500. This fight went on for 3 months. Three vets and no success in lowering this number later .. finally got to a vet that tested him for acromegaly. Acromegaly is caused by pituitary tumors. It can cause rampant diabetes that can't be controlled with insulin, organ damage and changes to coloration and widening of the face and feet, among other bad things. More bad news ... it will cost $8,000-$15,000 to eradicate the tumor with radiotherapy. In my case, it was worth it. I have my precious cat back and he's still with me. He still has to have a special diet .. but he no longer needs insulin. That's our story. I hope this information is helpful in some way to you and Louie, and anyone else with poor control of diabetes in their cat.
Hi new at this. I'm so darned confused. Meeting vet today. My male cat is 9 and I feed prescription MD for overweight. He weighs 14. This new vet office has been amazing. They infused him with fluids early December. He was vomiting white foam and puking fancy feast. All came out of nowhere. As of today his blood sugar was the highest yet at 471 30 minutes after eating. He is so spunky and playful. I'm not sure if I am giving him the right dose of glargine. He started that 12/21 and it has been a back and forth with normal readings to these new high readings. He has been eating and drinking. So I'm confused.
My 14 year old was diagnosed in June and put on Vetsulin. I learned how to test at home and put him on the lowest carb highest protein wet food diet I could find. I am feeding Blue Wilderness turkey which is 1.5% carbs and 10% protein. That is the lowest I can find on the market and all dry food MUST be taken away. I feed one can in the morning mixed with water to make like a thick soup mixture and mid day he gets half a can and at night he gets another full with water. He went into remission within a few weeks of feeding this diet. He did get thrown out when he got a UTI infection so we are working on going back into remission again. The dry foods may say for diabetic cats or low/no carbs but their fillers are carb based and you do not want a diabetic to have ANY carbs. For a week of feeding this food it cost me $30 and it is found at Tractor Supply. If they dont have the turkey then the salmon is the next best thing at 1.5% carbs and the chicken is 2.5% which will be ok in a pinch. Hope this helps anyone. The vets say to feed the dry food they sell but DONT because it does not always work.
Try glargline it is wonderful for cats and fancy feast classic
By the way, my cat is an 11 yr old male with Kidney disease, dental issues, and has a small mass in his chest. So if Diabetes is the only problem, consider yourself lucky-ish. Get a good tester. And keep a log.
No, your cat won't die from 'high' blood sugar....not immediately. I've been struggling with my cat's high sugar numbers since May. He walks funny now and I'm at my whits end. I keep a log, I test, I feed him very good food, I have vitamins added per a nutritionist and yet, I get rewarded with numbers in the 400s-500's. I'm thinking he won't have but a few more months at this rate. And for the record, I've thrown money at this & all he gets is sicker and me poorer. I wish there was a place to take him to see if he can get regulated because I've failed.
Add a comment to Louie's experience
Was this experience helpful?
Cocoa
Siamese
11 Years
0 found helpful
Has Symptoms
Drinking, weight loss urinating
I have an 11 year old Siamese who was drinking and urinating a lot. Went to get and glucose levels 1000. (Not a miss print). Put on vetsulin 2x a day 1 unit. Retested 3 weeks and it was down to 174. Reduced to one shot a day same 1 unit dose.
She also had a UTI and got antibiotics and that is clear now. My question is why so much drop in level of glucose in such short time?. We did stop all dry and feed ff classic 2x day only and then give shot after she eats but do I keep giving shot?
Add a comment to Cocoa's experience
Was this experience helpful?
Allie
short haired
15 Years
1 found helpful
My 15 year old cat was diagnosed with diabetes after having symptoms of excessive drinking, eating, and losing weight. The mobile vet was only able to get a very small amount of blood after trying several times. He was put on Prozinc at 4 units twice a day. He was doing very well and looked and acted great for eight months, but then started drinking excessively again, poor coat, and eating like a mad man. He was on RC dry food which I know now was a mistake. But I followed the vets instructions. He continued to get worse so I took him to another vet and left him for the day so they could do blood tests and when I picked him up they also were not able to get blood. He declined to the point where I chose to euthanize him. I have had so much guilt and regret and can't seem to find out why the vets could not get blood from him.
Add a comment to Allie's experience
Was this experience helpful?
Lisa
Siamese
7 Years
1 found helpful
Has Symptoms
hyperdipsia, dull coat, asthma
Hello!
My 7 year old cat has hyperdipsia and dull coat for a couple of years.
My old vet said it was due to occasional cortizone she took due to asthma.
My new vet performed a blood test and diagnosed she has diabetes and should start insulin treatment. Her tests (taken under anaesthesia) are as follows:

SGOT-AST 78 IU/L (44 – 82 IU/L)
SGPT-ALT 144 IU/L (44 – 82 IU/L)
Glucose 631 mg/dl (68 – 136 mg/dl)
creatinine 0,97 mg/dl (0,9 – 2 mg/dl)
urea 50 mg/dl (42 – 70 mg/dl)
albumin 3,2 g/dl (2 – 3,2 g/dl)
protein, total 8,0 g/dl (5,8 – 8 g/dl)
globulines 4,8 g/dl (3,8 – 4,8 g/dl)

Do you think she has diabetes? Or do you thing she should have more tests performed and what exaclty?
Thank you!
It looks like you teed to get her blood glucose levels down - and fast. 631 is six times normal. Insulin will help stabilize her while you figure out if anything else is wrong. I'm curious why she'd need anesthesia for blood tests?
I forgot, Lisa also has loose stools during the last months, while also trying to change her food!
Add a comment to Lisa's experience
Was this experience helpful?
Oliver
Domestic Tom Cat
9 Years
1 found helpful
Has Symptoms
Weight loss, excessive thirst and urination
Hi, my aprox 9 year old male cat was overweight and it was always joked about or mentioned in passing at vet check ups but I was never warned he could be headed for disbetes. Honestly as much as I try to stsy informed, I dodn't know they could get it. He started losing weight which was very noticeable sonce he's so big, and was eating, drinking, and urinating non stop it seemed. He was diagnosed by an in office glucose test. Put on Vetsulin and is only tested by fructosamine blood testing every 3-4 weeks. That number has not gone down at all, and in fact went up once. They are so worried abt "low" blood sugar that they'll only increase insulin by 1/2 unit per each high test. So even though I've sonce found out he should be at 5 units for hos weight(which is now 17.6, down from 21, he's still at 3! I love my vet practice, so does my community and I have no reason not to trust them, but my I did speak to another vet friend of mine out of state that says they're being too conservative! Its SO frustrating, I want him to improve and feel better. After advice from one of the staff, we did stick with his fancy feast wet food he loves. I look for the highest protein styles, and he has to have a small amt of carbs because he also has mega colon, but we limit it to 1/4 cup a day which he rarely eats anyway. He just suffered a full pound of weight loss last week and they're very concerned that something else is wrong. Going today for a full blood work screening! I have a husband with chronic heart failure who got worse in Sept, I just ended up in the hosp.for a "mini" (Thank God) heart attack, and this stress over my poor guy is too much! Good luck to everyone out there dealing with this issue, I hope you see better results!
I brought my 1 year old to the ER because she threw up and lost bowels and then couldn't stand. Her glucose was in the 500's. They gave her insulin told me she's too young to have diabetes. They tried to save but she passed. They said they never seen anything like this. I adopted her two months ago. Vet mentioned she had somewhat of a small heart than normal. I'm devastated. She was running around and playing with my other cat the day before
I don't think your doctor is being too conservative. My Sam was at 800 BG when they first suspected diabetes, and we bumped him from 1 unit to 2 units to 3 units over a period of three months. After two days on 3 units of Lantus, I did a BG curve at home, and he was dropping all the way to 20BG. So even though his highs were still too high, the 3 units was much too much for him. Right now, he's at 1.5 units, and his range is 80 to 250. But it took six months to get there and I do a curve at home every three weeks.

Cats react quickly and unpredictably to insulin, so you have to take changes with a lot of patience. PLEASE don't second-guess your vet. "Conservative" is best when it comes to feline diabetes.
Add a comment to Oliver's experience
Was this experience helpful?
Emmitt
domestic short hair
15 Years
1 found helpful
My 15 year old cat was diagnosed with diabetes for a year. He was doing great this whole time until a months ago. Noticed that he was losing weight, drinking tons of water. His glucose was in the 300s. He was currently on 1unit BID. His vet thought that maybe his Lantus was expired. So we bought a new bottle. Didn't matter, his glucose climbed up to 414. The vet bumped it used to 2 units a day. I suggested that he may have a UTI because we discovered that his litter box was a little pink. He then gave him an antibiotic shot. We bought him back the following week, it checked at now 515. Vet says to bump him up to 3 units BID and bring him back in the week. It is now 616. 616. Now my vet thinks that I need to bring him back in 3 weeks because he'll probably need to adjust to his 3 units BID. I feel like this happened when his thyroid got treated with the transdermal gel- he was diagnosed with thyroid disorder 2.5 months ago. His thyroid is fine now but his glucose is crazy. He has lost so much weight, I worry that he'll die on me. Should I listen to my vet and see him in 3 weeks or should I get a 2nd opinion?
He is already on a prescription diabetic cat food diet.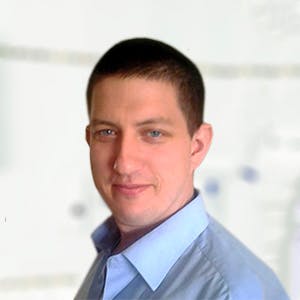 3320
Recommendations
There is a relationship between thyroid activity and blood glucose levels, if the thyroid function is high then their is the chance of high blood glucose also. Regular monitoring of the blood glucose levels is important as is timing of feeding and insulin administration; in these cases it is more of an art than a science when it comes to management. You should visit another Veterinarian for a second opinion to put your mind at rest and to cover all bases so you know all is being done for Emmitt. Regards Dr Callum Turner DVM
Add a comment to Emmitt's experience
Was this experience helpful?
Spike
Orange tabby
12 Years
0 found helpful
Has Symptoms
loss of appetite, loose stools
Hello, my cat was diagnosed with diabetes two weeks ago and put on 2 units of Novolin N twice a day. Everything seemed to be going well until I was going to be late coming home one evening, so I called the vet who told me to feed and give the insulin when I got home. However feeding and insulin at 9:30PM instead of 7:30PM caused his morning feeding and insulin to be before the 12 hour window, since I had to go to work.(I did wait until 8:30PM to give his insulin.) He recently developed very loose stools and stopped eating, but he was drinking just fine. This happened when my vet was closed, so since he wasn't eating I didn't give him two of his shots. Now he is eating again so I will resume his shots and get him to the vet as soon as they open. My questions are: How long after he eats do I have to give him his shot? If he won't eat, should I skip the shots until he does? If I am going to be late coming home, should I skip the shot until the next morning? I realize consistency is crucial, but is there any window at all between eating and insulin? I have not started home monitoring of his sugar yet which is my next adventure. Thanks for your help. This is so new for both of us.
Add a comment to Spike's experience
Was this experience helpful?
Persephone
DOMESTIC
9 Years
0 found helpful
My cat's blood sugar is at 480. I gave her 2 units of insulin about 2 hours ago but her blood sugar has not come down. Should I be getting her to the emergency room or just wait for it to work? Thank you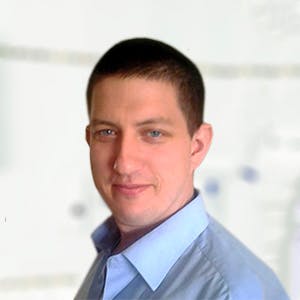 3320
Recommendations
You should keep an eye on the blood glucose levels, but if there is no response from the insulin, you should visit your Veterinarian or an Emergency Veterinarian especially if it gets any higher. Regards Dr Callum Turner DVM
Add a comment to Persephone's experience
Was this experience helpful?
Oliver
Short-haired cat
10 Months
0 found helpful
Has Symptoms
Excessive peeing and drinking
My kitten has diabetes. He is less than 1 year old. We had him on 5 units twice a day. About 2 weeks ago we took him to the vet and his number was 97. A few days ago when I was cleaning the litter box I noticed there was a lot of pee in there.( I have multiple cats so it's hard to monitor water and food intake) I took him to the vet today and his number was 411. I was told to increase his insulin to 6 units twice a day. Why did his number increase so much? Could something else be going on? Is there anything similar to diabetes that he could have that's causing him to need so much insulin?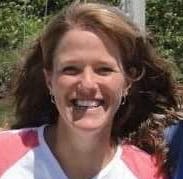 Dr. Michele King, DVM
Dr. Michele King DVM
1611
Recommendations
There aren't really any other diseases that will cause that dramatic an increase in blood sugar, but that is a very wide range for him. It would probably be a good idea to have a 12 hour glucose curve done to see how he is handling the insulin, and he may do better on another type of insulin. Diabetes can be a difficult disease to manage and may require frequent communication with your veterinarian. There are also blood test kits for cats that owners can use at home to help manage this disease.
Add a comment to Oliver's experience
Was this experience helpful?
Bugs
tabby
12 Years
0 found helpful
My 12 year old male cat was diagnosed with diabetes in March. Over 400 at the vet's office. He was on Prozinc and a zero carb food. I started home testing, and he was in the 110 to 140 range, all the time, so we stopped his insulin. The last two days he has tested at 173 and 179. Should I be concerned, and start him back on his insulin? Thank you.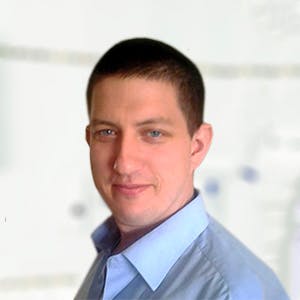 3320
Recommendations
Keep an eye on the glucose levels and the interval between feeding and sampling, it may be worth taking a few samples over the course of a day to get a glucose curve as changes to diet or frequency of feeding may help; then you should discuss with your Veterinarian as I am not legally able to tell you to give insulin as I haven't personally examined Bugs. Regards Dr Callum Turner DVM
Add a comment to Bugs's experience
Was this experience helpful?
Joy
Unkown
4 Weeks
0 found helpful
Has Symptoms
Seizures, disoriented, back legs nouse
Seizures at around same time daily
I found a new kitten that was ill. I noticed she was having trouble eating and when not pushed to eat she would get really sick and lose function of her hind legs. Then go into seizures.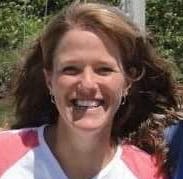 Dr. Michele King, DVM
Dr. Michele King DVM
1611
Recommendations
Kittens are sometimes affected by parasites or infectious diseases that can cause these sorts of problem. She may also have a problem with her liver or other systemic disease that is causing this. Since I cannot examine her, it would be best to have her seen by a veterinarian, as they can look at her, determine what might be going on, and let you know what her expected recovery might be like with treatment. I hope that she is okay.
Add a comment to Joy's experience
Was this experience helpful?
Oscar
Blue russian mix
17 Years
0 found helpful
My cat is 17 years old. He has been diabetic for 3-1/2 years. He has been on Prozinc for all that time. I test him 2x a day so I can give him the proper amount of insulin. He has been well managed that way. Now, his numbers are high. 300-500. What am I doing wrong??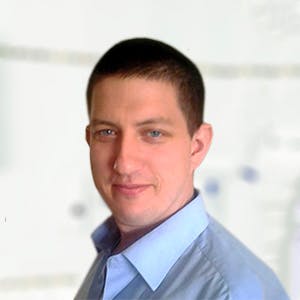 3320
Recommendations
Managing conditions like diabetes is more of an art than a science, you should think about visiting your Veterinarian and discussing the history with them and getting a more comprehensive blood test done to be on the safe side; you may be doing nothing wrong and the blood glucose may still increase. Regards Dr Callum Turner DVM
Add a comment to Oscar's experience
Was this experience helpful?
Abby
tabby
13 Years
1 found helpful
My 13 yr old cat was diagnosed with diabetes and was on insulin for over a year. Her BS then started going lower to around 67-70 so they told me she was in remission and to stop the insulin. She has been her normal self up until yesterday, now she won't eat or drink and is very lethargic. I did get 1/2 tsp of water in her by syringe this morning. I can't get her to the Vet until Tuesday. What should I do?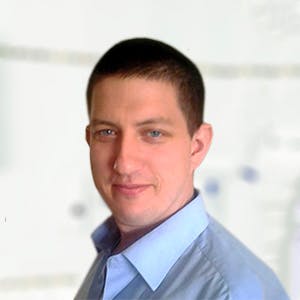 3320
Recommendations
Without examining Abby and checking her blood glucose (given the history of diabetes) I cannot really give any recommendation or suggestion on what to do next as we are not sure whether the glucose has risen or fallen from physiological range; you should ensure that Abby is hydrated, eating and comfortable but try to visit a Veterinarian as soon as possible. If the delay is due to money, there are charities (see link below) which may be able to help you. Regards Dr Callum Turner DVM
I can't get to a vet until tomorrow morning. My cat has all of the symptoms of hyperglycemia. What can I do tonight to help him? He seems so miserable and weak. He is eating. He is also drinking a lot.
Add a comment to Abby's experience
Was this experience helpful?
Odie
Shorthaired feline
7 Years
0 found helpful
My diabetic cat is pulling out fur from his back. He's never done that before being diagnosed is is on lantus twice a day his levels are still high it's been almost 3 months since he was diagnosed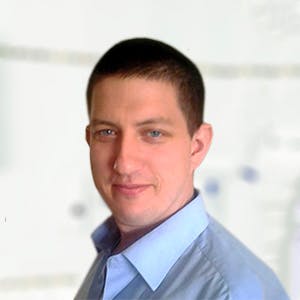 3320
Recommendations
Any case where behavioural changes like chewing and pulling fur out of the back should be seen by your Veterinarian to determine the cause; hormonal conditions may cause issues with the skin but shouldn't result in a cat pulling out fur. Your Veterinarian will check Odie over to look for any other concerning symptoms and will also look into whether a change needs to be made with medication or diet. Regards Dr Callum Turner DVM
Add a comment to Odie's experience
Was this experience helpful?
Odie
Short hair feline
7 Years
0 found helpful
Has Symptoms
Somtimes he pulls his fur out
My 7yr old cat was diagnosed with diabetes 3 months ago I'm having a hard time regulating him I do home check he is in the 300s in the morning then up to 400 an 500 at night he gets 4 units twice a day today he was 189 in the morning didn't give insulin rechecked him 6hrs later he was 569 he is on lantus just don't know what I'm doing wrong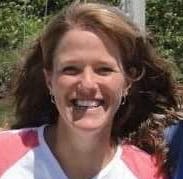 Dr. Michele King, DVM
Dr. Michele King DVM
1611
Recommendations
Thank you for your email. Diabetes can be diffucult to manage. If you are able to check his blood sugar at home, that is helpful. Some cats need different insulin, or he may need a 24 hour glucose curve. Diet can make a difference. It would be best to follow up with your veterinarian, as they can monitor her health status and glucose levels with you.
Add a comment to Odie's experience
Was this experience helpful?
Lulu
short hair
12 Years
0 found helpful
My 12 year old female cat was diagnosed with diabetes a little over a year ago and was placed on Vetsulin. I was checking her blood sugar every day and eventually it seemed like she went into remission bc her numbers were great and no insulin was needed. I did spot checks and she was good for about 5 months. Then her levels became high again...500-600's. She is now back on insulin. When I check her in the morning she is within normal range. When I get home at night she is anywhere between 500-600! I leave a little bit of prescription dry food out to eat during the day and I give her wet cat food (FF Classic) in the morning for breakfast. What is causing such a high spike?? She is also overweight, so I am trying to not feed her too much! She drinks and pees a ton still! She eats and plays and sleeps and seems happy still.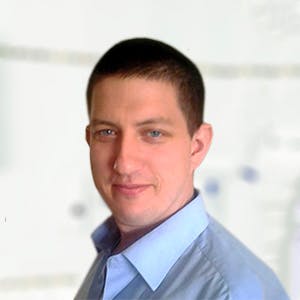 3320
Recommendations
It is normal for a spike in blood glucose after a meal, but it is important that the levels reduce quickly (within two hours) and this is why we do glucose curves to get an idea of the efficiency of management. If Lulu continues to have high blood glucose you should discuss management with your Veterinarian as each case is different, both dietary management and insulin is required for a favourable outcome. Regards Dr Callum Turner DVM
Add a comment to Lulu's experience
Was this experience helpful?
Bubs
Medium hair
9 Years
0 found helpful
We took our male cat to the vet yesterday because he had a loss of appetite and would just lie around. They said he is borderline diabetic and they started him on a special diet. The issue is he still only eats a little bit and doesn't seem interested in the food. Is there anyway to stimulate his appetite or any suggestions on how to get him to eat. Thank you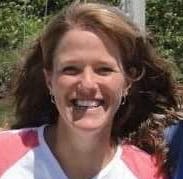 Dr. Michele King, DVM
Dr. Michele King DVM
1611
Recommendations
Thank you for your email. Without knowing what the erst of his lab work showed, I'mnot sure if there was anything else going on with him, or if he needs insulin in addition to the diet. Since he isn't eating, he should be seen by your veterinarian again, as he may be getting dehydrated. He may need further care, as he doesn't seem to be responding the way that your veterinarian expected. There are appetite stimulants that can be prescribed if needed, but it is usually better to figure out the underlying cause for his signs. I hope that he starts eating soon!
Add a comment to Bubs's experience
Was this experience helpful?