What is Lung Bruising?
Lung bruising is referred to as pulmonary contusions, defined as a consequence of blunt trauma resulting in decompression to the thoracic wall. Pulmonary contusions are characterized by damage to the mechanisms of the lungs, specifically the alveoli, interstitial and pulmonary vasculature. The plasma and blood of the feline leaks into the inner lung (hemoptysis), followed by massive infiltration as well as inflammation. Depending on the damage sustained, the feline may display mild dyspnea (difficulty breathing) or, in severe cases, the lungs will fail, resulting in apnea (absence of breath). Clinical signs may not be evident for up to twelve hours post trauma and can progress for up to 48 hours.
Lung bruising in cats is an accumulation of blood or fluid inside the lungs caused by trauma. The feline lungs can easily be bruised by being kicked, hit-by-car incidences, or falling. The lungs fill with air to supply oxygen to the whole body. If the lungs are damaged or contain fluids, the organ will experience a decreased ability to complete normal functions. Therefore, a cat that has sustained lung damage will have a difficult time breathing regularly. Lung bruising in cats should be treated promptly, as in some traumatic events, damaged lungs can be fatal if not addressed by a veterinary professional.
Symptoms of Lung Bruising in Cats
The symptoms of lung bruising in cats can be mild, moderate or severe. A feline with a mild case of pulmonary contusion will experience an increased respiratory rate, which could soon turn into a moderate case of contusion with evidence of orthopnea (shortness of breath). A feline who has undergone a severe lung bruising will open her mouth to breathe, will be in respiratory distress, and her mucous membranes may become blue in coloration.
Hypoxemia
Hemoptysis (blood in the lungs)
Dyspnea (difficult breathing)
Hypopnea (shallow breathing)
Hyperpnoea (deep breathing)
Apnea (absence of breath)
Cyanosis
Thorax pain
Tachycardia
Weak pulse
Cold extremities
Shock
Causes of Lung Bruising in Cats
Lung bruising in cats is commonly caused by blunt force trauma to the thoracic cavity. Approximately 40 percent of all pulmonary contusions cases are due to chest injury sustained by motor vehicle accidents, however, lung bruising in cats can also be caused by:
Falls
Stepped on
Physical abuse – kicks, beating
Animal fights
Gunshots
Diagnosis of Lung Bruising in Cats
The diagnosis of lung bruising in cats is primarily based on the finding on physical examination and recent history of trauma sustained. Upon physical examination, the veterinarian will check the color of the feline's gums for blue coloration, indicating low oxygen levels in the blood. Using a stethoscope to hear lung sounds, the vet may detect a wheezing or crackling sound that would indicate a complication inside the lung organ. The doctor will then proceed to palpate the feline, noting evidence of abdominal pain and the presence of broken ribs. To further the diagnosis, the veterinarian will likely x-ray the cat to determine the full extent of injury and severity of the condition. However, since a pulmonary contusion can appear between six and twelve hours after the injury was sustained, the veterinarian may ask to have additional radiographs taken a few hours after the initial x-ray was taken.
Treatment of Lung Bruising in Cats
The goal of pulmonary contusion treatment is to restore adequate oxygen levels to the tissues, stabilize the feline, and repair evident injuries to the thoracic cavity. Treatment begins with oxygen therapy either with a nasal oxygen device or face mask, as felines are often presented with dyspnea. Pain medication may be administered to the feline to reduce cough and promote a positive healing time. In severe pulmonary contusion cases in which the feline has presented clinical signs of shock, fluid therapy may be necessary to restore cardiac output. Expect your feline to be hospitalized and placed on cage rest for several days until the veterinarian feels she is well enough to go home. In general, felines begin to show improvement within 48 hours after received treatment, but your feline will be under careful monitoring, and may stay in the hospital for greater than a week.
Recovery of Lung Bruising in Cats
At-home care includes greatly limiting your feline's physical activities and following veterinary protocol. Expect reevaluation of your feline's condition soon after hospital release, as the veterinarian will want to ensure the cat is breathing properly and the condition is not progressively becoming worse. Despite aggressive treatment, lung bruising in some cases may be so severe that the cat will not survive. Taking your feline to seek medical attention right away greatens her chances of survival.
Lung Bruising Questions and Advice from Veterinary Professionals
Cinnamon Sansbria
Orange tabby
12 Years
0 found helpful
My male cat Cinnamon,has been under treatment for intestinal high grade intestinal lymphoma. And a spot in lung. Since diagnosed in June of 2017. No chemo, Radiation, or surgery, or Prednasone was not the treatment of choice. I found a blog with holistic remedies that shrunk and dispersed the tumors. However after a year recheck showed it progressing again more nodules in the lungs, abdominal area, intestinal area. His breathing was getting more labored. And fluid and fevers developed. But using Resp.Aide herb dandelion root cleared his lungs. However recently he would vomit after feeding and giving him his supplements and herbal treatments. Due to the tumors growing and pushing up against stomach, and bladder. His bloodwork came out great. All organs don't have the tumors. And the tumors have not metastasized. The reason why the tumors began to regrow again I lapsed on treatments, due to my own health issues from a car accident and one if his products got discontinued not able to find it. He was doing great until February 2018 when I was in the accident. Also my husband and I were trying to get into a new house and finding the right mortgage put a few of his treatments on back burner. Then we added a huge stress on him by packing and moving to a new home and new place and unfamiliar environment from June - August he declined in health rapidly. Which the lungs were the first sign of the tumors returning. And the lungs developed more nodules and noticed the breathing issues and fluid.
So I found some of the discontinued product still on a few store shelves. And started him on Hemp Oil and dandelion root, and doing well until he vomited after his treatment a few weeks back, and breathing was compromised. With all the herbs and regimen I was giving him from before he didn't develop pneumonia aspiration. He came was coming out of that ok...then a few days ago now I was giving him his liquid treatment and was fighting not to take it and again aspirated that. He almost died on me right there. This time drooling and mouth breathing and very heavy labored and painful breathing. The vet gave me pain meds, and told me I may need to prepare myself to let him go. He is doing better today, off and on drooling and mouth breathing. Any physical excitement handling brings on the mouth breathing. I haven't given him much of his regular treatments or supplements not to stress him or excite him. I have given him a few of the treatments of herbs for respiratory aide, pain med, some water. Not much food yet. Oh...also I had been force feeding and force water giving it to him since 3 weeks when he stopped eating and drinking on his own. My vet said due to tumors pushing up against his stomach and intestinal pain. He was almost at the point of eating on his own again last week before he aspirated some vomit. I was making great progress again with him until that happened. He is alert and walking around going to potty well but would get tired. And I have been giving him Subquetanious fluids to hydrate him as vet requested. I am the type of person to use traditional meds when needed, and use natural for long term health. I believe in doing both. His stool got runny just before his last aspiration incident a few days ago. So with all this said that is his story up until now. My question is...
Is there anything else I can do for him to recover the lungs, and will his lungs heal as I also shrink tumors again? Please advise? Thank you!

Sincerely,
Jaci Sanabria

Email- [email protected]
Add a comment to Cinnamon Sansbria's experience
Was this experience helpful?
Lucy
Cat
2 Years
0 found helpful
My two year old Lucy feel off our TV center three days ago and we had her to the day after it happen and the day after that because her breathing got worse. They didn't see anything in X-Ray and had us take her to the ER. Went there and she has small contusions in her lung. They wanted to do 12 to 24 hr oxygen treatment but its was going to cost $1400-1800. I am on a tight budget and can't afford it. I already spent $1200 between the three Vet visit to the normal Vet and ER vet office visit. They gave us home care treatment plan but now she is breathing with mouth open. She wasn't doing that before. Not sure what to do now.
Add a comment to Lucy's experience
Was this experience helpful?
George
tabby
9 Years
0 found helpful
My cat hit his head on the table on the top of his head, After he was breathing very weird and it was like that for a couple days then it calmed down. After about a week i noticed it continued he would still eat and drink and purr and do the cat bunts they do for affection but the breathing was still there. Now it's been about 2-3 weeks and his breathing on his stomach seems a little harder but he doesn't show signs of being in pain as in (Trying to be alone,Aggressive,Antisocial,Not eating,Not drinking etc) He's not showing any signs of this at all, Is everything alright or will something bad happen to him I just don't understand how hitting his head on the table could affect his lungs/breathing. And he has this weird noise from his nose now like a snore or a purr but it's sharp and i thought he might of hurt his nose but sometimes when he grooms himself he makes this weird noise not a cough but like hes trying to swallow spit or something? And the breathing through his noise mixed with purrs is really confusing i don't know if he is in pain or not.
Add a comment to George's experience
Was this experience helpful?
Waldo
Siamese
20 Weeks
0 found helpful
My GSD gave my 20 week old kitten a few warning grumbles when he was wanting to cuddle and then as I got up to take kitten off of him he barked and put his mouth over kitten's rib cage. No puncture wounds present, barely any dog drool present. kitten was scared but was back to playing a few minutes later. He seems ok, soft abdomen, pink gums, no lethargy, appears to be breathing fine, no disorientation. Unsure if I should take him in to vet or not.
Add a comment to Waldo's experience
Was this experience helpful?
Kotkot
Persian
5 Months
0 found helpful
My cat fell from the 7 floors, I took him to hospital and they said that his leg is broken ad the top of mouth has injured, 2nd day we did the surgery, 6 hours post-surgery the cat likes as inflated and his breath was not stable and died. The doctor can't give me a proper explanation of the complication occurred post-surgery, although his breath and heart rate was stable and fine before the surgery. ,
The doctor said that the cat may had lung injuries that made his body looks inflated blown up, but he never diagnosis that prior to decide to do the surgery under full Anesthesia your experience what do you think the reason for making his conditions getting worse after the surgery?
Add a comment to Kotkot's experience
Was this experience helpful?
Fozzy
long hair
3 Months
0 found helpful
My mother steped on my cat in stomach/rib area. At first she was acting real weird, kept walk away from me, was breathing fast and short kinda like she might have been strughling to breath. She just didnt want to be bothered with amd shes not like that at all. She didnt make a single noise when it happened and ive felt all down her belly and seem fine. Shes seems like shes in no pain when i put slight presure on belly to upper chest. Now about an hour later shes back to loving her pets and rolling over for her belly rubs. Should i still be worried and take her immediately to the vet tomorrow? Or am i just being an over worried owner. What should i do and/or look for to for sure know shes gonna be okay?
Add a comment to Fozzy's experience
Was this experience helpful?
Cupcake
Tiger
2 Months
0 found helpful
Has Symptoms
Caced in chest. Rapid shallow breat
My cat started to have a very difficult time breathing the one side of its rib cage is caved in and when she breathes the entire are sucks in the pushes out. It seems to be getting worse and it started last night with here trying to take long deep breaths but her mouth will open and she doesn't seem to be getting any air even though I can she her sheet expanding. Now she won't stop crying and she is taking very rapid breaths all the while Lucas with a slight tint on red keeps coming out of her mouth and nose.
Add a comment to Cupcake's experience
Was this experience helpful?
Tootie
Cat
10 Weeks
0 found helpful
My boyfriend accidentally stepped on our 10 week old kitten. After he realized he stepped on him he was acting weird and having difficulty breathing he is Bieber laying here sleeping he seems like his breathing is better then it was but I am wondering if I should give him some time to rest and heal or if I should rush him to the vet?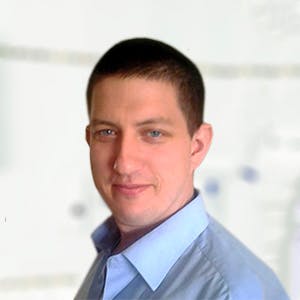 3320
Recommendations
You should visit your Veterinarian regardless since a human's weight against any cat is going to result in possibly significant damage to the skeleton and/or internal organs; without examining Tootie myself I cannot give you any assurances or determine severity. Regards Dr Callum Turner DVM
Add a comment to Tootie's experience
Was this experience helpful?
Puss
Unknown
12 Weeks
0 found helpful
I have a 12 week old kitten and my knees injured at somehow IU not 100% sure I was not paying attention but by the time that I noticed the kitten was spinning around in circles and her head was spinning looking up towards The sky that was yesterday and today I noticed the kit and is disoriented and sometimes falls off of a step or walks in a sway Line.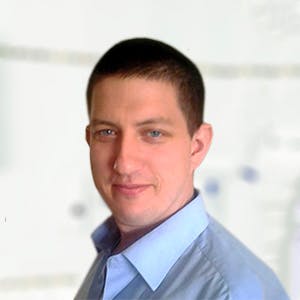 3320
Recommendations
It is possible that Puss has some symptoms of brain injury, you should visit your Veterinarian so that they can perform a thorough examination of her and determine the underlying cause and whether or not she requires treatment. Without examining her myself I cannot say whether or not any treatment should be given or what the specific issue is. Regards Dr Callum Turner DVM
Add a comment to Puss's experience
Was this experience helpful?
Leo
Not sure
7 Months
1 found helpful
My cat was hit by a car last night. We took him to an emergency pet hospital where he received some medecine and fluids through an IV while in an oxygen tank. He's stable and we took him to the vet where we were told that he has a punctured lung and fractured ribs. Also his third eyelid is still showing. However the vet told us that he would just need a lot of rest with very little to no exercise for about 6ish weeks and they prescribed him an antibiotic, a steroid, and pain medication, in addition to the cortisone and pain reliever injection he was given while there. I was just wondering if the answer of him just needing lots of rest and no exercise with the medications seems like it will heal him or if something else should be done?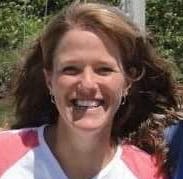 Dr. Michele King, DVM
Dr. Michele King DVM
1611
Recommendations
There are no real therapies for lung trauma other than rest and medication, and oxygen therapy if needed. The body needs time to heal that kind of injury, and ribs typically will heal. There are always risks with that kind of injury of blood clots occurring, so if he is showing any signs of a sudden problem breathing, he'll need to be rushed to an emergency clinic, but rest and time tend to heal these things.
Add a comment to Leo's experience
Was this experience helpful?
Treby
short hair
6 Years
0 found helpful
Our cat presented with breathing difficulties after going out in the back yard one morning. He was only out for 10 minutes or so and when he came back inside he was not himself, went in his litter tray and was in pain and struggling to breath. There were no visible signs of him being injured. We took him straight to the vet hospital and they gave him a drip and oxygen, after x-rays of his chest they found severe bleeding in his lungs and he passed away within 3 hours of the alarm being raised. We are trying to understand what happened to him, could he have been sick before he went outside. Could he have had an underlying condition such as pneumonia or would this be unlikely?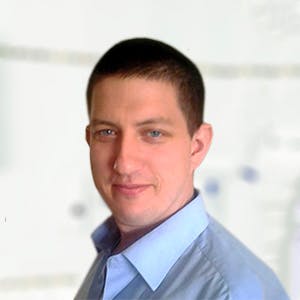 3320
Recommendations
Without performing a necropsy on Treby, it is difficult to determine specifically what the cause of this bleeding was; trauma, poisoning, infections among other causes are possible causes but I cannot say with any certainty. I wish I could give you more information about Treby's passing. Regards Dr Callum Turner DVM
Add a comment to Treby's experience
Was this experience helpful?
Thomas
Tuxedo
3 Years
0 found helpful
My cat recently got hit by a car and survived we took him to the vet but they didn't do much and after a week he got sent home but will be checking in with the vet, he's not eating or breathing very well but does get up after a while but then at night he is very weak and tired and won't move at all and will breath very very little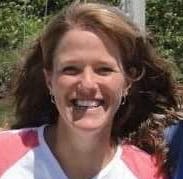 Dr. Michele King, DVM
Dr. Michele King DVM
1611
Recommendations
Thank you for your email. I'm sorry that Thomas has had this problem. That is a significant trauma, and effects of being hit by a car can be long lasting and appear later on, especially trauma to the lungs. I'm not sure what medications or tests he received, but you would be best to follow up with your veterinarian to make sure that he doesn't have bleeding in his lungs, a diaphragmatic hernia, or other trauma related injuries. I hope that he is okay.
Add a comment to Thomas's experience
Was this experience helpful?