Malabsorption in Cats
Veterinary reviewed by: Michele K.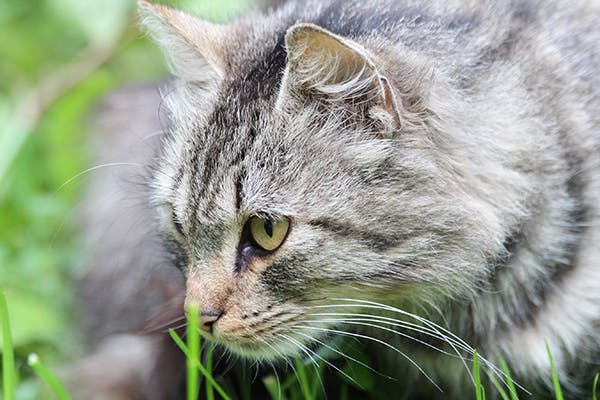 Veterinary reviewed by: Michele K.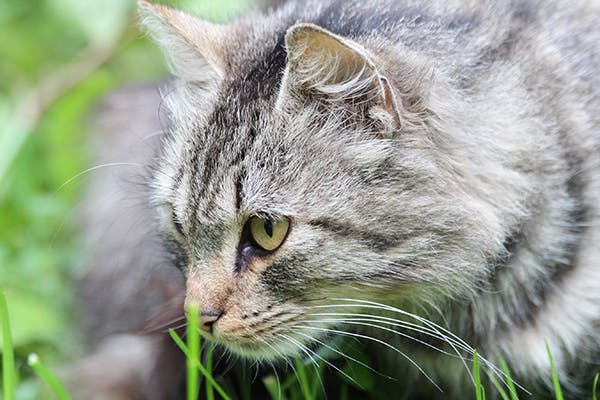 What is Malabsorption?
This syndrome might be due to a lack of digestive enzymes, inflammation of the bowel wall, or an overgrowth of bacteria which interfere with digestion. The signs linked to malabsorption are weight loss and diarrhea, however these are general symptoms and not diagnostic in their own right.
Malabsorption is an umbrella term used when a cat is not able to properly absorb all of the nutrition from its food. Most commonly this is linked to disease processes affecting the small intestine, where most of the absorption takes place, but can also affect the large intestine.
Malabsorption Average Cost
From 275 quotes ranging from $500 - $2,000
Symptoms of Malabsorption in Cats
The symptoms of malabsorption are quite general and their presence alone is not sufficient to make a diagnosis. A persistent sign, such as long-term weight loss or diarrhea, needs investigation to determine the root cause, of which a form of malabsorption is one of many explanations. Indeed, even when malabsorption is diagnosed there is still a question as to what type of malabsorption the cat is suffering from. 
Diarrhea
Weight loss
Vomiting
Increased appetite
Dullness and depression
Poor coat 
Flatulence
Top
Causes of Malabsorption in Cats
Poor absorption from the bowel has many causes. Key to treating the condition is to understand why the problem has developed in the first place. Some of the most common causes are: 
Inflammation: the bowel wall may become swollen as a result of a dietary allergy, food intolerance, or conditions such as eosinophilic enteritis, in which one type of white cell floods the bowel wall.
Cancer: Bowel cancers such as adenocarcinoma or intestinal lymphosarcoma 
Infections: Such as campylobacter, cryptosporidia,  giardia, or parasitic worms
Damage to the gut wall: As a result of viral infections or an overgrowth of unhelpful bacteria.
Top
Diagnosis of Malabsorption in Cats
It is helpful to build up a picture of how frequently the cat has diarrhea and its appearance. This enables the vet to decide if the problem relates to the large or small intestine, which may influence the choice of tests. 
A fecal analysis is useful to detect infection and parasites. When present, the vet may treat these first and see if the problem resolves. If it doesn't, then screening blood tests give information about organ function (of which diarrhea could be a complication). For example, a cat with overactive thyroid glands may develop malabsorption as a result of increased gut motility, and the key to treatment is therapy for the thyroid. 
Bowel function blood tests give a valuable insight into the health of the gut wall, and levels of pancreatic enzymes, which are also causes of malabsorption. 
Ultrasound scans enable the clinician to assess the thickness of individual layers of the gut wall. This can help differentiate between an inflammatory condition (such as inflammatory bowel disease, IBD) and cancer. However, in these cases, the ultimate diagnosis depends on cytology (a sample of cells) or histology (examining a biopsy sample)
If dietary allergy is suspected, then the vet may suggest feeding a hypoallergenic diet for a number of weeks, to see if this brings about a resolution of symptoms.
Top
Treatment of Malabsorption in Cats
At first presentation the vet may try to relieve the symptoms using:
A low fat, highly digestible diet or a high fiber diet
B Vitamin injections to replenish low levels in the bowel wall
Deworming and / or an antibiotic such as metronidazole that has an anti-inflammatory effect on the bowel wall.
Probiotics: To re-establish a healthy population of bacteria in the gut
If the cat does not improve, then successful treatment depends on identifying the underlying reason for the malabsorption and addressing this.
Hyperthyroidism: Medication, surgery, or radioactive iodine therapy.
Cancer: Chemotherapy and surgery as necessary. Whilst lymphosarcoma might respond well to chemotherapy, adenocarcinoma carries a much poorer outlook. In addition, bowel surgery to remove any cancerous areas is associated with a risk of complications, such as peritonitis.
Food allergy: Feed a hypoallergenic diet
Bacterial overgrowth: Give a course of antibiotics and probiotics that promote the growth of healthy bowel bacteria
Deworming: Or appropriate parasite control
Inflammatory bowel disease (IBD) If, despite dietary manipulation, the inflammation refuses to resolve, drugs such as steroids or other immunosuppressive drugs are most likely to be helpful. 
Top
Worried about the cost of Malabsorption treatment?
Pet Insurance covers the cost of many common pet health conditions. Prepare for the unexpected by getting a quote from top pet insurance providers.
Recovery of Malabsorption in Cats
If the cause is an infection, then complete cure may be possible. 
If the cause is disease elsewhere, such as overactive thyroid glands, how well-controlled that condition is will influence how the malabsorption responds. In these cases, close monitoring is needed of the primary condition (eg the thyroid) in order to control the secondary condition (malabsorption).
In cats with dietary allergies or intolerance that leads to malabsorption, feeding a low-allergen diet can bring about a dramatic improvement. However, relapses will occur when the cat eats something they shouldn't.
IBD is one of the more common causes of malabsorption, and also one of the most difficult to control. Affected cats are often subject to relapses or flare ups, so it's important to have a good rapport with your vet so that you have a plan in place to cope with these episodes. 
Top
Malabsorption Average Cost
From 275 quotes ranging from $500 - $2,000
Top
Malabsorption Questions and Advice from Veterinary Professionals
Bella
Scottish Fold
2 Years
1 found helpful
1 found helpful
Hello, my cat (Scottish fold, 2yo female, 7lbs) has had visible allergies (balding patches on her coat, itching, excessive brown wax accumulation in her left ear, etc. Ringworm, fleas, etc. have been ruled out). Additionally there is always blood when she defecates. There is no blood in the actual stool, just a discharge that follows the process. She isn't constipated. Multiple vet visits, and she continues to have elevated total Calcium levels but her iCa levels are not above the normal range - but it's on the higher end of the range, the top number. Also, her urine is highly concentrated with oxalate crystals, but no stones were shown on the x-ray. Vet prescribed hypoallergenic diet that might help with malabsorption but two months later and the results are still the same. Dr says it's the right diet for her yet I disagree and think my cat needs a urinary care diet instead. She is currently on Hills z/d diet which she absolutely hates; I tried Royal Canin Ultamino which she loved but her symptoms came back on that food; severe vomiting. Any thoughts? Anyone experienced similar episodes/diagnosis?
Sept. 17, 2018
Bella's Owner
Was this experience helpful?
Roxy
Adopted domestic short hair
13 Years
0 found helpful
0 found helpful
Has Symptoms
Eatting A Lot And Water Stool
Hi, my cat Roxy is 13 years young and had been throwing up for a few weeks. I took her to the vet and they suggested an X Ray. The X Ray revealed an object in her intestines and they offered us 2 suggestions.. to either let her expel it in a week or remove it as it may cause damage. We agree to the surgery for the next day.. the object a chicken bone was removed and a few days to monitor her. We bought her home a few days later as they thought stress there would not benefit her but she was puking again. They recommend a particular food and gave us free samples. We continued with the food and her stool became watery and more frequent. We keep bringing her in as we were concerned and he suggested she needed to lose a few pounds from 18pd.. by 10pds we ran her in and asked when can we stop the food so she can not have watery stools and urinate so much.. they suggested a lil more time but now she was not able to make it to the liter box so we got wee wee pads.. fast forward.. I ran her to the emergency clinic at another place and they found her sever dehydrated. I took her from the emergency place as we gave them a deposit for $2000 for any test needed but they called 7 hours later asking for more money without preformed tested agreed.. I took her to her first vet ever and they think she has malnutrition obsortion.. from a surgery resection gone wrong.. can we save our baby please and thank you for any advice
Sept. 6, 2018
Roxy's Owner
Was this experience helpful?
Malabsorption Average Cost
From 275 quotes ranging from $500 - $2,000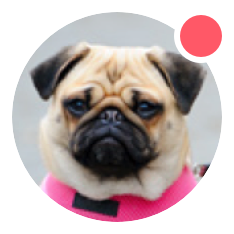 Need pet insurance?