What is Malabsorption?
This syndrome might be due to a lack of digestive enzymes, inflammation of the bowel wall, or an overgrowth of flora and fauna which interfere with digestion. The signs linked to malabsorption are weight loss and diarrhea, however these are general symptoms and not diagnostic in their own right.
Malabsorption is an umbrella term used when a cat is not able to properly absorb all of the nutrition from its food. Most commonly this is linked to disease processes affecting the small intestine, where most of the absorption takes place, but can also affect the large intestine.
Symptoms of Malabsorption in Cats
The symptoms of malabsorption are quite general and their presence alone is not sufficient to make a diagnosis. A persistent sign, such as long-term weight loss or diarrhea, needs investigation to determine the root cause, of which a form of malabsorption is one of many explanations. Indeed, even when malabsorption is diagnosed there is still a question as to what type of malabsorption the cat is suffering from.
Diarrhea
Weight loss
Vomiting
Increased appetite
Dullness and depression
Poor coat
Flatulence
Causes of Malabsorption in Cats
Poor absorption from the bowel has many causes. Key to treating the condition is to understand why the problem has developed in the first place. Some of the most common causes are:
Exocrine pancreatic insufficiency (EPI): A lack of digestive enzymes
Inflammation: the bowel wall may become swollen as a result of a dietary allergy, food intolerance, or conditions such as eosinophilic enteritis, in which one type of white cell floods the bowel wall.
Cancer: Bowel cancers such as adenocarcinoma or intestinal lymphosarcoma
Infections: Such as campylobacter, cryptosporidia, giardia, or parasitic worms
Damage to the gut wall: As a result of viral infections such as feline distemper, or an overgrowth of unhelpful bacteria.
Diagnosis of Malabsorption in Cats
It is helpful to build up a picture of how frequently the cat has diarrhea and its appearance. This enables the vet to decide if the problem relates to the large or small intestine, which may influence the choice of tests.
A fecal analysis is useful to detect infection and parasites. When present, the vet may treat these first and see if the problem resolves. If it doesn't, then screening blood tests give information about organ function (of which diarrhea could be a complication). For example, a cat with overactive thyroid glands may develop malabsorption as a result of increased gut motility, and the key to treatment is therapy for the thyroid.
Bowel function blood tests give a valuable insight into the health of the gut wall, and levels of pancreatic enzymes, which are also causes of malabsorption.
Ultrasound scans enable the clinician to assess the thickness of individual layers of the gut wall. This can help differentiate between an inflammatory condition (such as inflammatory bowel disease, IBD) and cancer. However, in these cases, the ultimate diagnosis depends on cytology (a sample of cells) or histology (examining a biopsy sample)
If dietary allergy is suspected, then the vet may suggest feeding a hypoallergenic diet for a number of weeks, to see if this brings about a resolution of symptoms.
Treatment of Malabsorption in Cats
At first presentation the vet may try to relieve the symptoms using:
A low fat, highly digestible diet or a high fiber diet
B Vitamin injections to replenish low levels in the bowel wall
Deworming and / or an antibiotic such as metronidazole that has an anti-inflammatory effect on the bowel wall.
Probiotics: To re-establish a healthy population of bacteria in the gut
If the cat does not improve, then successful treatment depends on identifying the underlying reason for the malabsorption and addressing this.
Hyperthyroidism: Medication, surgery, or radioactive iodine therapy.
Cancer: Chemotherapy and surgery as necessary. Whilst lymphosarcoma responds well to chemotherapy, adenocarcinoma carries a much poorer outlook. In addition, bowel surgery to remove any cancerous areas is associated with a risk of complications, such as peritonitis.
Food allergy: Feed a hypoallergenic diet
EPI: Mix a supplement containing pancreatic enzymes into the cat's food
Bacterial overgrowth: Give a course of antibiotics that promote the growth of healthy bowel bacteria
Deworming: Or appropriate parasite control
Inflammatory bowel disease (IBD) If, despite dietary manipulation, the inflammation refuses to resolve, drugs such as steroids or other immunosuppressive drugs are most likely to be helpful.
Recovery of Malabsorption in Cats
If the cause is an infection, then complete cure may be possible.
If the cause is disease elsewhere, such as overactive thyroid glands, how well-controlled that condition is will influence how the malabsorption responds. In these cases, close monitoring is needed of the primary condition (eg the thyroid) in order to control the secondary condition (malabsorption).
In cats with dietary allergies or intolerance that leads to malabsorption, feeding a low-allergen diet can bring about a dramatic improvement. However, relapses will occur when the cat eats something they shouldn't.
IBD is one of the commonest causes of malabsorption, and also one of the most difficult to control. Affected cats are often subject to relapses or flare ups, so it's important to have a good rapport with your vet so that you have a plan in place to cope with these episodes.
Malabsorption Questions and Advice from Veterinary Professionals
Coke
Mixed breed
13 Years
0 found helpful
Has Symptoms
malabsorption,skinny,always hungry
So I took my cat to the vet, he was de-wormed cause he had tapeworms for about a year, but the deworming didn't change the outcome: he's always hungry and he is skin and bones, even losing some fur/fur thinning. He use to have blood in his stool as well, the blood stopped when we put him on salmon cat food but he's still not gaining and still always hungry. I feed him 4 1/2 cans a day... no improvement. The vet also gave him a blood test and found that his blood is normal (and hasn't been much help since then). The cat is fine in every other area (energetic, ect)
P.S. he has to be on urinary tract food because he has had blockages a few times.
Also if he eats a new type of food, or even over eats reg food he will have diarrhea and vomit. Oh and his rectum swells up when he goes, but it goes back in when he's done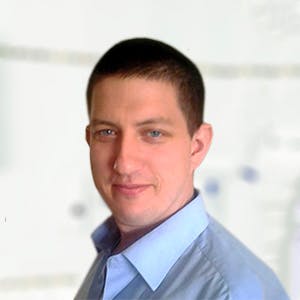 2691
Recommendations
It is difficult to say what is causing Coke to lose so much weight and have these symptoms; malabsorption disorders usually leave some indication on the blood tests (low albumin, total protein, minerals etc…). Hormonal conditions, liver disease (again would have shown up on blood tests), parasites, among other causes may lead to these symptoms but nothing is a perfect fit. You should think about visiting another Veterinarian for a second option to get their input since I cannot offer much help as I cannot examine Coke. Regards Dr Callum Turner DVM
Add a comment to Coke's experience
Was this experience helpful?
Beans
DOMESTIC
1 Year
0 found helpful
Has Symptoms
undigested food in faeces
hi i have a 1year old domestic cat- about 3 months ago he started to get very skinny and hungry all the time - he is has regular flea and worming treatments. He often will poo outside his litterbox and sometimes the faeces looks undigested. Sometimes it seems like the need to poo comes upon him all of a sudden and he'll just poo on the floor, its not diarreah So i took him to the vet - they did a number of tests with bloods and urine, we gave him antibiotics in case it was a bowel inflammatory issue but no improvement. Hes happy enough, just skinny and hungry - i feed him twice a day and he has access to dry biscuits all day. The vet costs were substantial and the next set of tests are over $800
Do gooders in my street are threatening to call the police for neglect he looks so skinny
What can i do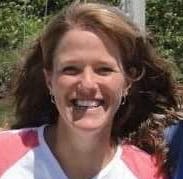 1221
Recommendations
I'm not sure what is causing Beans to have this weight loss and hunger, or what tests were run, but he may need the further diagnostics to find out what is going on with him, as I can't diagnose him without seeing him or knowing more about him, unfortunately. It seems at this point it would be best to talk to your veterinarian and see what can be done within your budget, and what tests might be most valuable for him. I hope that you are able to resolve this for him.
Add a comment to Beans's experience
Was this experience helpful?
Ginger
Domestic shorthair
13 Years
1 found helpful
My 13 yr old cat Ginger has been steadily losing weight for several months. He lost two more pounds in the last two months and weighs 6.8 lbs now. He eats, but not as much as when he was younger. I started to put out less food about a year ago because he and his brother were throwing up, but I have gone back to leaving out a full bowl of kibble and a plate of wet food all day. Ginger cries a lot at night and walks up and down the halls wailing He also has been biting/pulling out his fur. He has large patches of fur missing from his belly and legs. His tummy rumbles quite a bit and he has gas but no diarrhea. We did a fecal test for parasites, two rounds of blood work to rule out diabetes and thyroid issues, X-rays of his heart, lungs and stomach. I tried giving him probiotics and digestive enzymes. We don't know what could be wrong with him. Next I'm having his blood tested for malabsorption and the vet thinks we might have to do a sonogram too, but no guarantee of a diagnosis. Anything else you can suggest? I'm getting desperate to find out what is wrong with him. Thank you!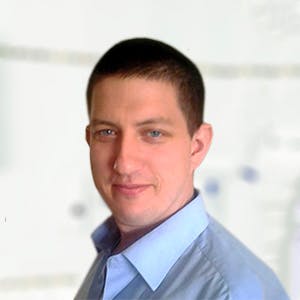 2691
Recommendations
There are various possible causes for the symptoms you are describing, many of which should have been picked up if present on blood tests, x-rays and faecal floatation tests or would have been managed by supportive care (enzymes etc…); pancreatic disorders come to mind, but digestive enzymes should have managed that. It would be worth checking again for parasites as some worms do not shed eggs all the time, so a negative test needs to be repeated to be sure after around four weeks. Faecal examination for faecal fat and protein may be useful along with an intestinal biopsy. Regards Dr Callum Turner DVM
Add a comment to Ginger's experience
Was this experience helpful?
Angel
Domestic shorthair
15 Years
0 found helpful
My 15 year old female cat had loss her appetite and in turn lost weight. She is hyperthyroid but managed with tapazole for a little over 2 years. Vet did a full blood panel and all came back in normal range. She suspects GI cancer but does not feel any masses. I declined sonogram and just figured we would monitor her for the time being. Since a month ago when syptoms started, she has now regained appetite but still not gaining weight. Now that she is eating again she is now having diarrhea. It is tan in color and very smelly(no blood). No vomiting. She is still drinking and eating well even though she is having the diarrhea. Vet suggested either b12 shot or antibiotics with a probiotic. I am going to try the antibiotic and probiotic first and she said if no improvement in a week to come back for b12 shot. The confusing thing is that she lost appetite but is now eating well. She is frail looking but still meows for food and looks like her self except for being so tiny. Is it possible that it was something else and never GI cancer? Is there something else we should look at or try? I didn't want to do the sonogram because she has always been a temperamental cat and they would probably have to put her under anesthesia to do the sonogram and in her frail state I don't think it would be good.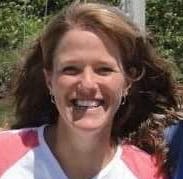 1221
Recommendations
Thank you for your email It does sound like Angel's signs are GI related, and if her lab work was all normal, that is probable. B12 injections can help cats quite a bit, especially when they have had GI problems, and you may want to reconsider adding that to her treatment plan, as she may benefit from it. I hope that she does well.
Add a comment to Angel's experience
Was this experience helpful?
Kusco
tabby
16 Years
0 found helpful
Has Symptoms
weight loss, extreme hunger,
My cat is 16 years old and is always ravenous, wants to eat constantly and yet is not gaining weight. His thyroid has been checked and is fine but we can't afford all the expensive tests. Is there something we can give him in his diet that will help him absorb the food and nutrients?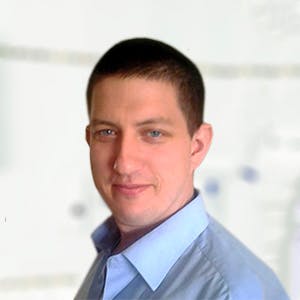 2691
Recommendations
The problem is what the specific cause is, there are some things which may be given but it depends on whether the food is being digested or not and whether the intestine is absorbing the nutrients or not among other factors; there is no a one stop single solution. Regards Dr Callum Turner DVM
Add a comment to Kusco's experience
Was this experience helpful?
Mac
Domestic ginger shorthair
10 Months
0 found helpful
Has Symptoms
Hunger, polydipsia, polyuria, weight loss.
My 10 month old cat has suffered from mild to severe diarrhea for 6 months. In that time he's lost a significant amount of weight and is often lethargic and cold. He has sustained a great appetite, but he just doesn't get better. We've tested for parasites, he's been on several courses of antiobiotics, he's on daily probiotics, his blood work is inconclusive. The vet says it points to FIB but that test is inconclusive as well. For the past week he's been listless and weak. He still eats well but I've also stopped him from eating cat litter. What do I do next?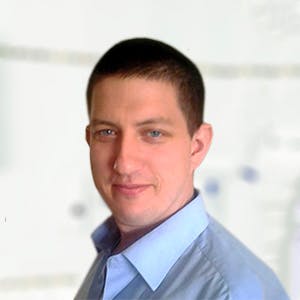 2691
Recommendations
It looks like Mac has had a comprehensive work up already in trying to determine the underlying cause. Other diagnostic tests that may be performed are biopsy of the intestine to look for mucosal damage or villous atrophy which may result in a reduction in the uptake of nutrients from digesta and an examination of the faeces for undigested food (not always reliable); tests for pancreatic function may also be helpful. If Mac is getting weak, he may need to be admitted for supportive therapy. Regards Dr Callum Turner DVM
Add a comment to Mac's experience
Was this experience helpful?
kc
Manx
20 years old
0 found helpful
my cat is 20 years old and has developed an urge to eat constantly. i am concerned that this might be a sign of her getting ready to die? when she urinates it is a large amount. she also vomits on a regular basis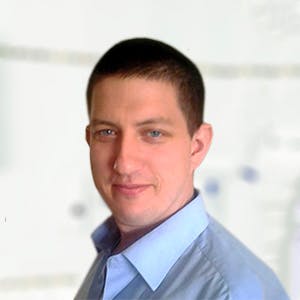 2691
Recommendations
An increased appetite may be indicative of a variety of different conditions which may include parasites, hormonal conditions, malabsorption, infections among other causes; the increased urination may also be caused by hormonal conditions, infections etc… Given KC's age I would suggest taking her in and getting at least a blood test done to check her blood counts, liver and kidney function then go from there. Regards Dr Callum Turner DVM
Add a comment to kc's experience
Was this experience helpful?
Callie
mixed
10 Years
0 found helpful
My boyfriend and I are looking to move in soon, and he wants to bring his cat with him. And I've been concerned for this cats health since day on. She was around 8 years old when I met him (she's 10 now) and she was so small and skinny I thought maybe he neglected her. But she eats fine .
Unfortunately soon after meal time, she has to use the bathroom . And it's horrible. Her stools smell so awful your eyes water, you start to gag and you have to flush it down the toilet or you throw up. She also vomits a lot. They've just accepted it but I'd like to get her back into decent health before we live together because I can't handle her litter box visits. I would love an opinion about where to start.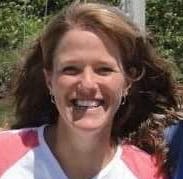 1221
Recommendations
I would start with a good examination by a veterinarian. There are many conditions that happen with cats that can cause those signs, including parasites, food intolerances, or systemic diseases. A veterinarian will be able to assess her health, recommend any testing that may be necessary, and recommend any treatment that might be needed so that she can regain her health. There should be a solution to her problems. I hope that she does well.
Add a comment to Callie's experience
Was this experience helpful?
Alcott
Siamese mix
19 Years
0 found helpful
I have a 19 year old cat who eats very well and is active but is getting thinner and thinner. Is it possible that she isn't absorbing nutrients from the food? What can I do?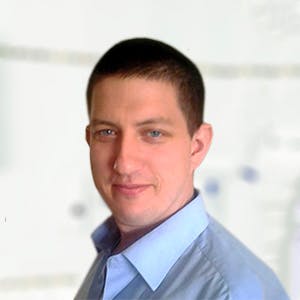 2691
Recommendations
An a cat Alcott's age, there are various different conditions which may be affecting her; malabsorption or digestive disorders are possible diagnoses but there are other conditions like cancer among others which may be the cause. Ideally given Alcott's age, you should visit your Veterinarian for a thorough physical examination as well as blood tests to determine her overall health. Regards Dr Callum Turner DVM
Add a comment to Alcott's experience
Was this experience helpful?
Misty
DOMESTIC
9 Months
0 found helpful
Medication Used
Granules to aid absorption
I have a rescue kitten (approx 9 mths) however looks more like 4 mths. She isn't putting on weight and so is not growing, upon advice we got tests done, no issues regarding liver/kidney function, no protein in urine, stools are normal, she doesn't have diarrhoea, nor is she constipated. The only thing that the lab suggested was that it 'looks' like she could have malabsorption. She would eat you out of house and home, her appetite would rival any adult stray cat but weight doesn't stay on her.

Based on the malabsorption theory, the vet recommended trying her on specialised wet and dry food for this and sachets of granules specific for malabsorption, for 2 weeks we separated her, gave her smaller portions more often, but she wasn't eating much and no evident weight gain, I then put her onto her usual shop food but still gave her the granules and kept her separate from the other cats to keep track of her intake, she seemed to be bulking out a little, however some says she still looks very thin.

She has no energy, except when food is put down in front of her, she takes colds easily, I can see she is run down, but I am not in a position to get test after test done in order to keep ruling things out. Is there anything else I can try to build this kitten up, she looks miserable, they also ruled out dwarfism.

Regards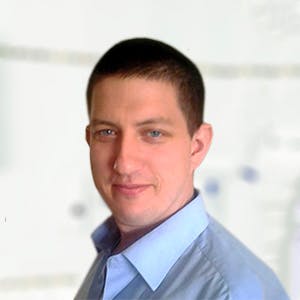 2691
Recommendations
It does sound like malabsorption disorder, however the only real way to get a concrete diagnosis is to do another test to either confirm or rule it out; but at this point if it isn't a malabsorption disorder I cannot think of any other cause it could be. I would definitely continue just to either test for a malabsorption syndrome or visit an Internal Medicine Specialist to help narrow in on a diagnosis. Regards Dr Callum Turner DVM
Add a comment to Misty's experience
Was this experience helpful?
Emmy
house cat
14 Years
1 found helpful
My 14 year old kitty ,started chewing on white phone charging cords a year ago . I took her to the vet . She said she had a severe hyperthyroid . She has been on meds for it ever since ,she is now taking the highest dose possible . Mid way through she developed malabsorbtion. The doc has tried everything from antibiotics to steroids. She has frequent diarrhea, and a voracious appetite along with drinking water constantly. Nothing is working . I asked my vet if she could possibly have a cancer . All she did is shrug hershoulders. I am at a loss . I feel the only thing left is to put her down . She is suffering. Please advise..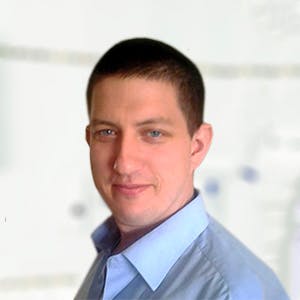 2691
Recommendations
Malabsorption isn't a singular condition, but a number of different possible conditions which require the treatment of the underlying condition and management of the malabsorption; further testing is required to determine the underlying cause which may involve blood tests and biopsies. Given Emmy's age, we may be limited diagnostically but an x-ray or an ultrasound would be valuable to look for any masses or other anomalies which may be present. It may also be worth visiting another Veterinarian for an examination. Regards Dr Callum Turner DVM www.msdvetmanual.com/digestive-system/diseases-of-the-stomach-and-intestines-in-small-animals/malabsorption-syndromes-in-small-animals
Add a comment to Emmy's experience
Was this experience helpful?
Peake
Bengal
10 Months
0 found helpful
My kitten (10 months) is a Bengal. He eats like a little pig and has diarrhea occasionally. He has not gained any weight in the last month or two. He does not show any signs of having a parasite such as a tapeworm. He was just prescribed metronidazole by the Veterinarian but am not sure if that will help any. I am unsure of what my next step with him is.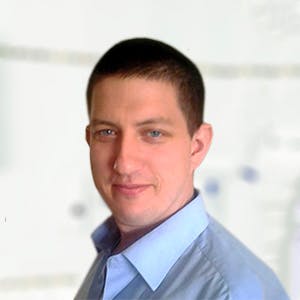 2691
Recommendations
There are various causes for the symptoms you are describing and you should be treating Peake regularly for worms regardless as part of your preventative plan; causes may be due to parasites (worms and protozoa), infection (small intestinal bacterial overgrowth), lack of digestive enzymes, malabsorption among others (some may occur concurrently). The link below is to a useful page covering different types of malabsorption syndromes, the link covers both dogs and cats so make sure when reading. Regards Dr Callum Turner DVM www.msdvetmanual.com/digestive-system/diseases-of-the-stomach-and-intestines-in-small-animals/malabsorption-syndromes-in-small-animals
Add a comment to Peake's experience
Was this experience helpful?