What are Paralysis?
Paralysis in your cat, even if temporary or partial, is always an indication of an underlying condition or injury. You should seek immediate veterinary care if your cat displays symptoms of paralysis as this condition may lead to death or serious, permanent injury if not treated promptly by a professional.
Paralysis in cats occurs when your pet is unable to control or move its legs or some other portion of the body. Complete paralysis involves the complete lack of ability to move legs, neck, tail or other bodily parts. Partial paralysis, also called paresis, is the lack of full control over the body which may occur as weakness, lethargy, twitching, or extreme slow motion.
Symptoms of Paralysis in Cats
Symptoms of paralysis in your cat may range from subtle to obvious depending on the underlying cause of the condition. Symptoms may occur suddenly (acute paralysis) or escalate over a long period of time. Symptoms to watch for include:
Inability to use or move portions of the body including neck, head, tongue, legs, tail or back
Improper or stumbling gait
Cat stepping on its own toes
Difficulty breathing
Uncontrolled twitching
Extreme slowness of moving distinguishable from lethargy
Lack of or delayed reaction to pain or other stimulus to legs, body, or affected area
Difficulty eating or drinking
Inappropriate urination
Dribbling of urine
Causes of Paralysis in Cats
Paralysis in cats occurs when some portion of the structures that support the central nervous system have become damaged. A complicated pathway of nerves are encased within the spinal column of your cat. These nerves then connect the nerves in the brain to the nerves in the other portions of the body, allowing communication from the brain to the limbs, organs and other structures. When this communication is damaged, paralysis can occur. The location of paralysis can indicate which area of nerves has become damaged. Causes of damage can include:
Traumatic injury
Infection in bones or tissue near spine
Slipped discs in back that pinch or damage the nearby nerves (can occur when cat jumps from heights)
Inflammation in muscles surrounding the spine which places pressure on nearby nerves
Tick paralysis caused by tick bites
Tumors in the spine or brain which place pressure on the nerves
Malformation of spine or vertebrae
Certain chemicals or toxins that can permanently or temporarily cause nerves to cease to communicate (botulism is a common toxin)
Embolism which inhibits proper blood flow to affected limb
Diagnosis of Paralysis in Cats
To diagnose paralysis in your cat, your veterinarian will need a thorough physical history of your cat. Of especial importance will be any recent injuries, trauma, falls or other high impact events that could have caused damage to your cat's spinal cord. It will be important to document the approximate onset of symptoms, whether paralysis occurred gradually or all at once, and whether there is any fluctuation in the severity of the symptoms over time.
During the exam, your vet will pay careful attention and document thoroughly the severity of the paralysis and in which areas it is occurring. Your vet may attempt to manipulate each individual limb and may also encourage movement by positioning limbs in awkward positions in order to determine if your cat will move them back. Your vet may also use gentle probing, or potentially a fine needle, to determine whether your cat has any pain response. Attempting to elicit a pain response is a sensitive procedure and should only ever be conducted by a professional veterinarian.
Basic diagnostic tests such as blood and urine panels will help your vet determine whether there is an underlying infection that may be causing inflammation. Your vet may also take a sample of spinal fluid, if an infection is suspected.
The most definitive test for paralysis will be an MRI, CT scan or X-ray, which will allow your vet to see any damage to the structures around the spinal nerves. This may be done with or without contrast. Contrast refers to a type of dye that can be injected into your cat's spinal area. This dye will respond differently to X-ray waves, allowing for additional detail in images.
Treatment of Paralysis in Cats
Treatment of paralysis in your cat will depend on the underlying cause of the condition. Suspected infection will be treated with antibiotics. In many cases, nerves can regrow or repair with time and proper care. If your vet diagnoses an injury which your cat will heal from over time, they may prescribe anti-inflammatory medications to reduce pressure in the spinal area. They will also advise you on the proper home treatment.
Cats should never be left in the same position for more than two hours and my need assistance in manually emptying their bladder and bowels. Nutrients may need to be administered intravenously or through a feeding tube. In some cases, heating pads and light massage may encourage blood flow to the affected area which can encourage healing and growth. Gentle manipulation of muscles will also help minimize any atrophy, which will get your cat back on their feet more quickly once they have healed.
Recovery of Paralysis in Cats
Prognosis for recovery in your cat will depend on the severity and cause of the condition. In some situations of severe damage or paralysis, it may be unlikely or impossible for your cat to heal. In cases of permanent paralysis, you and your vet will discuss the appropriate measures given your pet's quality of life.
In instances that healing and recovery is possible, it will be vitally important to follow all schedules for medications and physical therapy. Due to the complexity of supportive care for cats suffering from paralysis, an extended hospital stay may be advised if you are not able to keep up with the necessary timing of care required at home.
Recovery from any paralysis will be slow and lengthy, but generally, you should begin to see improvement over the course of 1-2 months. Frequent follow-up with your vet will also be important to your cat's long term health.
Paralysis Questions and Advice from Veterinary Professionals
Punkin
Calico
4 weeks
0 found helpful
My kitty had points during the day where she would stare and it almost seemed seizure like (she would not move when you got in front of her and gave her stimulation). The next day she climbed in between our elliptical and we found her in the morning paralyzed from the waist up. She was pushing herself with her back legs. Her face was almost flattened from drool. She definitely would have been able to get out from where she was. We found Punkin under a table at a salon at 3 weeks old. She did have worms. We ended up having to put her down, but we're never given a possible reason why except rabies. She was tested and did not have rabies. Would you by any chance have a clue to what may have been wrong?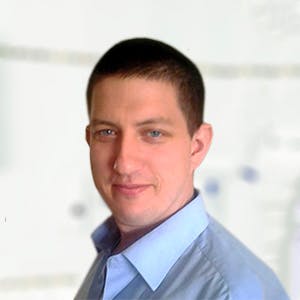 1503
Recommendations
There are various issues which may affect kittens from poor brain development to other issues; cerebellar hypoplasia is just one condition which comes to mind where the cerebellum is smaller and underdeveloped than a usual kitten which can cause issues with walking and coordination, this conditions varies with severity but either an MRI, CT or necropsy would diagnose it. Regards Dr Callum Turner DVM
Add a comment to Punkin's experience
Was this experience helpful?
Tiger
Orange striped
5 Months
0 found helpful
Has Symptoms
Not growing and possible stroke
My kitten i believed had a stoke at a month old hes been fine since..his mom is an outside cat i brought him in after it happened. Can it stunt his growth? Hes almost 5 months now still very small. Eats good acts normal. But still very small could it be from the stroke?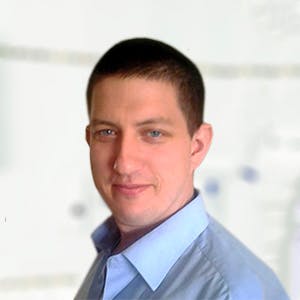 1503
Recommendations
There are a few possible causes for a stunted growth which may include congenital disorders, infections, malnutrition, brain injury (growth hormones / pituitary gland etc…) among other causes; continue to give Tiger supportive and supportive care as well as making sure he is parasite free and up to date on vaccines etc… Regards Dr Callum Turner DVM
Add a comment to Tiger's experience
Was this experience helpful?
Keana
tabby
1 Year
0 found helpful
Has Symptoms
Lifeless tail, bottom drooping low
Hello. My cat has been outside for a few weeks, then just a few days ago we found her with a huge bump right under her tail. & her tail looks lifeless. & she walks with her behind kind of dragging low. Are these symptoms of a disease or was she kicked & now paralyzed?? :(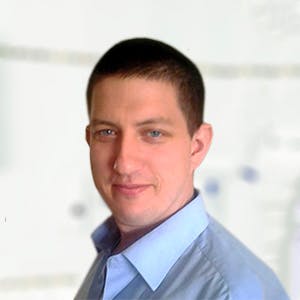 1503
Recommendations
Trauma is a common cause for what you are describing, I would recommend getting Keana's Veterinarian to look at her to determine whether a caudectomy (tail removal) is required or not. Trauma from fighting, kicking, falling, stuck in a door among other issues cause cause this. Regards Dr Callum Turner DVM
Add a comment to Keana's experience
Was this experience helpful?
Tigerbomb
Devon Rex
About 3months
0 found helpful
What am I gonna do with my cat? My cat had an accident last saturday. He still walks until sunday, but now, he can't even open his mouth. I'm worried that he'll not make it. Help me please.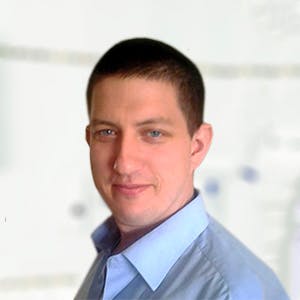 1503
Recommendations
It sounds like Tigerbomb may have some delayed cerebral swelling which would be attributable to trauma, it is important that you visit a Veterinarian immediately for an examination and treatment; it would be irresponsible for me to recommend anything different. Regards Dr Callum Turner DVM
Add a comment to Tigerbomb's experience
Was this experience helpful?
Missy
Not sure
3-5 months
1 found helpful
Needing a little help here. My husband found a baby kitten not far from our house and we decided to keep her. She is somewhere between 3-5 months not exactly sure on how old she is. While my little brother was over visiting yesterday he decided he wanted to play with his sling shot. It's a cheap one but comes with little metal balls you can shoot not sure if you are familiar with them or not. Accidentally while he was shooting he ended up hitting the kitten and now she is paralyzed in her back to legs. Everything was fine with her until then I believe the metal ball hit her lower back not 100% sure exactly where though. She acts like she wants to walk but unless you kinda help her hold some of her body weight up when she tries to do it herself her feet end up going criss cross. She is now pulling herself around with her upper body strength. But she also still has feeling in her tail as well as both legs because if you hold her and try to stretch her legs out straight she'll pull them away from you and bring them back to her. My little brother is so upset he loves this kitten with all of his heart. Do you think that with her still having feeling and trying to walk on them she will regain the ability to be herself again or will this be permanent? What can I do to help her get better if anything possible?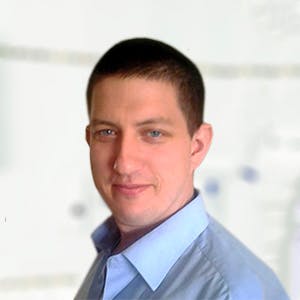 1503
Recommendations
I am very familiar with those types of slingshots and others which many children use to shoot at animals (I'm not implying this is the case here). Without performing a physical examination I cannot give much information but your description of how she is walking it sounds like spinal walking which is where a paralysed animal may 'walk' based on reflexes and consists of walk crossed legged; you should really visit a Veterinarian for their take on this since I cannot give you any specifics without an examination. Regards Dr Callum Turner DVM
I took her to the vet. He gave her a shot to help with the swallowing that may have been cause to the nerves he said nothing is broken and everything is in the right place. He said there is a chance she may never walk again but feels that she will be able to with time
Add a comment to Missy's experience
Was this experience helpful?
Charlie
Bengal
2 Months
0 found helpful
My kitten has some neurological problem I guess because he poops in every five minutes. The xray is normal. The stool test has some pus rate rating from 00-01 and RBC from 00-01. He does not know that he is pooping and peeing. There has been very problematic situations. When we showed to one of the he said that he has got some fracture near tail bone which has made his nerves numb and is one of the reason for his paralyzed tail (though eventually it will be amputated). The other vet told there is no such fracture and his nerves has got numb. The other vet has given some medicines to regenerate the nerves back. Please help me out. If you want I can send his stool report and x ray. Please help me out. It's been a very tough time for us till now.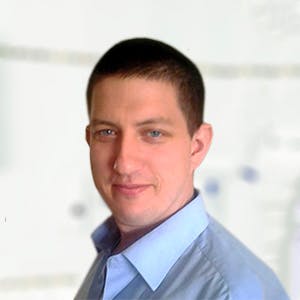 1503
Recommendations
Spinal fractures or spinal cord lesions may cause a variety of issues with the hind legs as well as with continence; if you are looking for a second opinion on x-rays I would recommend you contact PetRays as they have board certified Specialist which would be able to examine the x-rays and case report and offer you a detailed report. The different diagnoses from the two Veterinarians doesn't help, but again sending x-rays to PetRays should be able to help with that. Regards Dr Callum Turner DVM
Add a comment to Charlie's experience
Was this experience helpful?
pepi
Maine Coon
3 Years
0 found helpful
my cat was hit by car I found her on the other side of the road lot of blood from her head , and her two feet runned over she had her eyes closed and mouth open , lying there unresponsive, how do I know if I can recover her ....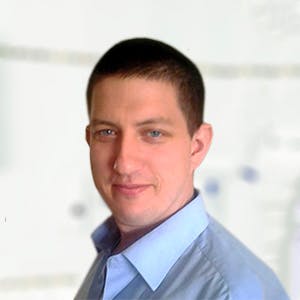 1503
Recommendations
I cannot recommend any other course of action apart from visiting your Veterinarian; there is no type of home treatment that I can recommend for this. You should visit your Veterinarian immediately who will determine whether Pepi may be saved or if euthanasia is the best for her. Regards Dr Callum Turner DVM
Add a comment to pepi's experience
Was this experience helpful?
Ferdie
Bengal
6 Months
0 found helpful
Hi, my mothers 6month old Bengal kitten got on the counter and swallowed about an inch of a skewer then has a seizure that last for 5-10 seconds. We rushed him to the emergency vet and emitted him for 48 hour care they said his whole left side was paralyzed. 3 days later it seems his back legs are more paralyzed. The vet called 4-5 times saying he has been making improvements but he isn't able to do much of anything on his own. The vet thinks he is going to recover because of his age we are just looking everywhere for opinions and advice.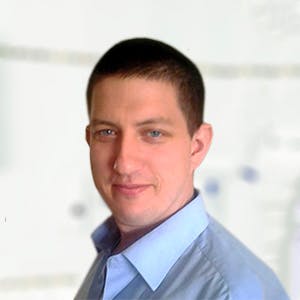 1503
Recommendations
Without examining Ferdie, I cannot say for sure whether or not a recovery is possible and I generally stay on the guarded prognosis side when giving an indication of recovery. If your Veterinarian is optimistic, I would lead with that as they have seen Ferdie and seeing the daily improvements too. Regards Dr Callum Turner DVM
Add a comment to Ferdie's experience
Was this experience helpful?
Crackers
tabby
6-8 Weeks
0 found helpful
Hello, two days ago we rescued a female kitten. It had a puncture in it's shoulder which was oozing which we managed but other wise was happy and energetic if a bit undernourished. The kitten was doing well and my daughter took to sleeping with it in her top bunk of her bunk bed and it evidently fell between the bed and the wall during the night.

We thought it had escaped until we found her on the floor, somewhat jammed between the bed and the wall. It wasn't a tight fit or anything but it was somewhat restrictive. She was very cold and covered in urine. Now she's catatonic. If you hold her and turn her body left or right, her head tracks like a spinning dancers might and her back legs move and want something supporting them. We warmed her and she's regained some movement but is still very wobbly.
We only just discovered her about 45 mins ago so the situation is still unfolding.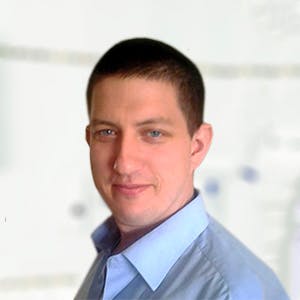 1503
Recommendations
It is important to clean Crackers up, get her warm and to ensure that she is hydrated when she starts responding; if Crackers body temperature got too low, it may have passed the point of no return. There is little else to do at home apart from offer supportive care and unflavoured Pedialyte; placing her in yours or your daughter's lap with a blanket over will allow Crackers to warm up over time, but I would suggest visiting a Veterinarian for a once over if you don't see any sign of improvement. Regards Dr Callum Turner DVM
No Recovery
Treatment Cost: $None
Unfortunately, crackers died about 5 hours later. We kept her warm with a blanket and heating pad (when necessary) tried to get fluids into her but she just got worse and worse. If you stood her up to walk, she would walk forward like a wind up toy, running into the wall and just stand there, head against the wall. Eventually, she became too weak to stand up and died later that afternoon. Thank you for your advice. I believe that there wasn't anything to be done, that there was neurological damage of some sort - a hematoma or ICP that was contributing to her steady decline.
**UPDATE** She's upright, not purring and only wants to walk forward. She'll walk forward until she hits something and stand there, head against the wall. Not head pressing, just like a wind up toy. Seems neurological. I don't know if this sort of thing resolves itself ever or if any hope can be had that she'll improve?
Add a comment to Crackers's experience
Was this experience helpful?
Luke
Maine Coon
6 Years
0 found helpful
Has Symptoms
total temporary paralysis
Hello Dr. CAllum, I hope you can help me figure out what my cat has. It all started a year ago, one day suddenly my cat stopped move his legs, both the front and the back legs went straight and paralyzed. He stayed like that for days, with no reaction, he didnt have the strength to eat, drink water or use the litter box.
I took him to 2 vets and both of them after a clinical examination had no idea of what the problem was, only had a big suspicion about being a neuro problem. After that I took him to a Neuro vet that also was not able to give me a diagnosis. I was told that probably my cat didnt have much time and it was something degenarative and he will get worse and worse. The other hypothesis was that in case of trauma if he lives he will get better and it would not happen again.
Well, my cat got better, started to walk again (slowly and dizzy) and each month he seemed to be recovering of what happended, but after 3 months that he was ok, everything happened again, and during this year the same happened 3 times already (it seems to be something that happens periodically, without warning, he is fine and out of the blue he gets paralyzed).
I also thought that may be something cardio, but today I discarded this option after a consult with a cardio vet the submit him to exams and everything with the heart was just fine.
One thing that I dont know if has connections, but the only signal that I see that my cat will get worse is that every time he has a relapse, he begins to refuse to use the litter box.
The vets I went to said that a good exam to know what he has is a computed tomography, but I dont have money to do that, so I'm really in need of any clue or treatment that may help discover or prevent relapses.
My cat already did a blood exam and an echocardiogram and everything was ok.
The only treatment that he did was with an anti-inflammatory, but I didnt see much results. He got better using a medicine based on prednisolone, but he also went worse in the same time he was using, so maybe this medicine was not the ideal for him.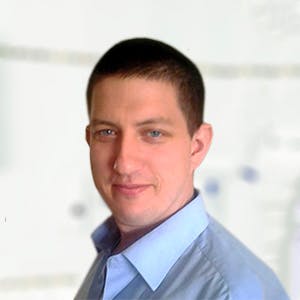 1503
Recommendations
Determining an underlying cause for Luke's episodes will not be easy and it seems like the goto treatments of antiinflammatories and corticosteroids have already been tried with little to no success. This type of paralysis may be due to infection, inflammation, degenerative disease, spinal issues, tumour (won't know if there is anything affecting the brain without CT or MRI), parasites, autoimmune disease (corticosteroids should have helped) among other causes. I am assuming that blood tests were full and included biochemistry and that x-rays were taken to check the spine (particularly the cervical spine) to look for any anomalies which may be causing these symptoms. Apart from this, I cannot think of anything else to suggest; trying corticosteroid treatment again (in consultation with your Veterinarian) to see if there is any improvement could be tried with caution, but I really cannot say. Regards Dr Callum Turner DVM
Add a comment to Luke's experience
Was this experience helpful?
Gizmo
Domestic cat
3 Years
0 found helpful
I noticed this morning that my cat was walking oddly this morning. He was walking like he couldn't put his back legs down properly. He has been back to normal the rest of the day until tonight. He ate his food ok then started walking funny again. He walks with an exaggerated step to his back legs and like in slow motion. He seems ok in himself ie eating ok and purring and still wants to play. Ive checked his joints to see if he is in pain and checked for breaks and slipped disk but he is not in any pain and I cant feel any abnormalities. I haven't found any ticks either. Any help would be appreciated. Thanks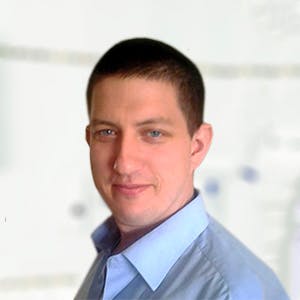 1503
Recommendations
Changes in gait may be caused by muscular pain which may cause an alteration in the placing of the paws whilst walking; it would be best to rest Gizmo for a few days, place in a cat carrier if you need to so that movement is restricted. If the issue is still presenting after the weekend I would get her checked over by your Veterinarian to be on the safe side. Regards Dr Callum Turner DVM
Add a comment to Gizmo's experience
Was this experience helpful?
Pocko
Domestic shorthair
6
0 found helpful
Our 2 cats were fine for 6 years.Got the two sisters ChiChi and Pocko the day the shelter was going to put them down.Totally indoor cats their feet have never touched the outdoors.In one weekend ChiChi vanished from my home.She never had interest in going outside.Never once ran out an open door.She has been gone for a month.The same weekend she vanished my daughter woke me up and said Pocko was hurt.That she fell off the upstairs Bannister and hit her back on it.(cast iron approx.16')She did walk on it occasionally and we would quickly remove her,so she wouldn't fall.Pocko sustained a badly broken back up near her neck and hasnt used her back legs.Has been to the Vet weekly since it happened.She is on Meds and confined.I have spent 12 hours a day with her for 25 days.We are hoping for a miracle.My question is this..could she have gotten so badly injured this way from the fall? (I would have heard her fall, it was 4:00 am and I sleep next to where my daughter said she found her. Could she have been kicked or hit with a baseball bat? My daughters new male friend stayed over that night.I don't know him.He could have been jealous of her cats? I hate to write this.It s just too much for me not knowing how she really got injured and what has happened to the other Cat ,ChiChi.I can't make the accusation because I sound crazy but its too bizarre that for 6 years everything at home was hunky dory.He came and one weekend one cat vanishes and the other has a broken back and is paralyzed.Am I crazy and paranoid or is a broken back typical from falling? Today my daughter woke me and said Pocko isn't breathing right. What do you think.Please,I can't stop crying for my babies.I love them so .My life isn't the same.What do you think ?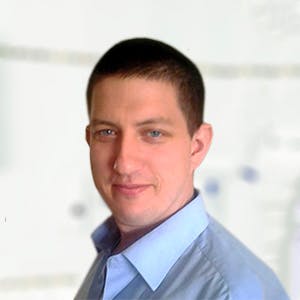 1503
Recommendations
This is a very difficult question, I cannot see why someone would do what you are suggesting; it is possible that a fall can cause paralysis especially from the right height and across a banister. I cannot say without examining Pocko if the injuries were from a fall or other trauma, even then it can be impossible to tell. You may have reservations about your daughter's male friend, but this doesn't necessarily mean that he has done something to your babies; I cannot really answer your question but must suggest if Pocko is having breathing difficulties to return to your Veterinarian. Regards Dr Callum Turner DVM
Add a comment to Pocko's experience
Was this experience helpful?
Brody
Female
I don't know
1 found helpful
It seems like the lower part of my cats body can't move any more it's like the lower part of his body has melted to the ground and he doesn't eat any more please help I don't know what going on?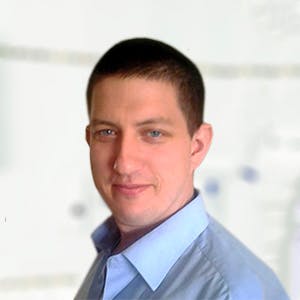 1503
Recommendations
Without examining Brody I cannot give much of an indication to what is going on, most likely there is some spinal injury which has caused the lower half of the body to be without muscle function. I would highly recommend visiting a Veterinarian for an examination and for an x-ray to determine the underlying cause. Regards Dr Callum Turner DVM
Add a comment to Brody's experience
Was this experience helpful?
Baby
Orange tabby shorthair
1 month
0 found helpful
I have a stray that I have been feeding and caring for she was pregnant when she showed up in my yard and she had 3 healthy kittens the kittens are about a month old tonight I found one of them out on the road about 40yards from pur house. It has been injured and having trouble using back legs. It did have a bowel movement there was no obvious blood in, or on the stool. I can find no obvious puncture wounds or gashes. I did see what might have been dried blood on it's tail Bought it in to give it some KMR and keep it warm and quiet. Not sure what else to do tonight will take it to vets in the morning. Any advice to help it through the night? Should I attempt to syringe feed it?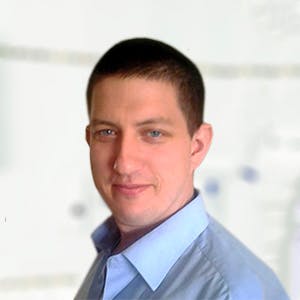 1503
Recommendations
You should try to at least keep the kitten hydrated and warm but apart from that you would need a visit to your Veterinarian to determine the extent of the injury so that treatment may be given. Without examining the kitten, I cannot say specifically any course of treatment; but for now rest and water would be good. Regards Dr Callum Turner DVM
Add a comment to Baby's experience
Was this experience helpful?
Tigerlilly
Ossy Cat
5 Weeks
0 found helpful
Has Symptoms
Twitching sneezing hiccups paralisys
I woke up early hours this morning to find my 5 week old rescue kitten twitching and not breathing,after trying to bring her back a few minutes passed and I could hear her meowing. She started breathing very labored and hiccuping. She was fed from a bottle because her mom abandoned her, what could have caused this?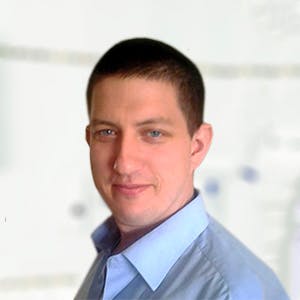 1503
Recommendations
The symptoms which you have described may be attributable to infections, head trauma or congenital anomalies but without an examination I cannot say for sure; keep a close eye on Tigerlily and look out for other symptoms like tremors or other neurological issues, it is also important to make sure that she is getting enough nutrition. If there is another episode like this, you should visit your Veterinarian for an examination. Regards Dr Callum Turner DVM
Add a comment to Tigerlilly's experience
Was this experience helpful?
Nova and Apollo
Siamese
5 Weeks
0 found helpful
Has Symptoms
Shaking one hind leg can't walk on
Hi I have 2 kittens that are 5 weeks old and one of them was meowing and couldn't stand up on her hind leg It was at 10am and then 3 hours later I saw that it was shaking and then at 3pm one of she other siblings was having the same trouble. What is going on I called to make a appointment but I won't be seen until Wednesday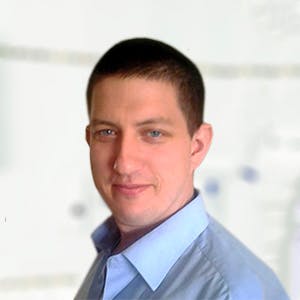 1503
Recommendations
There are various issues which may be affecting Nova and Apollo, it isn't easy to say for sure what the cause is but ensure that they are both getting an adequate amount of food and are kept warm. Whilst you cannot get to your Veterinarian until Wednesday, I would recommend visiting an Emergency Clinic if things get worse. Regards Dr Callum Turner DVM
Add a comment to Nova and Apollo's experience
Was this experience helpful?
Sophie
Kitten
10 Weeks
0 found helpful
My 10 week old kitten was walking perfectly fine and then I gave her a bath and she can no longer use her back legs. After the bath she was left in my room for about 3 hours and there is nothing very tall in my room that she could junp off and hurt herself. But when we got home she came running to me dragging her back legs behind her. What could have caused this? We're very worried that this could be a permanent issue.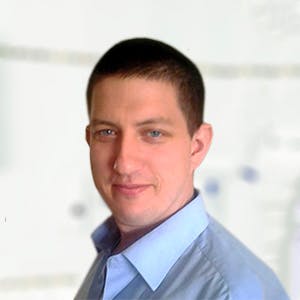 1503
Recommendations
It is difficult to say what could have caused a sudden hind limb paralysis in Sophie, some shampoos can have some ingredients in them (like flea shampoo) which may cause neurological symptoms if licked during the bath. A fall (even small height), something falling or a congenital issue may be the cause; a visit to your Veterinarian is required for an examination. Regards Dr Callum Turner DVM
Add a comment to Sophie's experience
Was this experience helpful?
Molly
Maine Coon
10 Weeks
0 found helpful
My 10 week old kitten just got his first vaccination and ran away while the needle was still in her skin. When the vet got it out she was immediately paralysed on the right side of her body. Her eye started drooping and she is dragging her hind leg. The vet tested her responsiveness but didn't find anything, she uses the muscle in her leg but doesn't really walk on it. What could be wrong?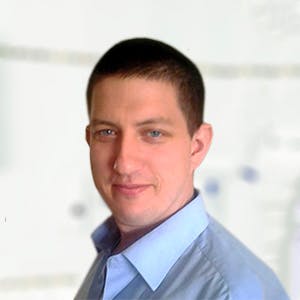 1503
Recommendations
This is an odd reaction to a vaccination and a needle being left in the skin when an animal runs away; there are some cases of polyneuropathy which have been associated with vaccination (especially with rabies vaccine) which caused paralysis but the effects were seen after a few days not immediately. Your Veterinarian would have a better idea about what is happening as they are able to examine Molly and saw what happened. Regards Dr Callum Turner DVM
Add a comment to Molly's experience
Was this experience helpful?
Hugo
mixed
2 Years
1 found helpful
Hi, Our cat he can't move his back legs. he does have two marks on his foot which we think could be a snake bite. Previously we have spent a lot on him after a snake bite & can't afford to do it again. What can we feed him? We are giving him water through a syringe & hoping he will pull through.
Thank you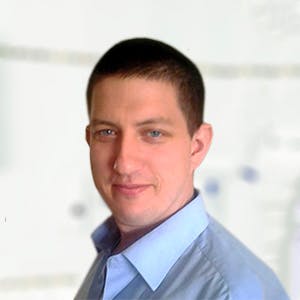 1503
Recommendations
The problem with snake bites is not just the venom which can be deadly, but also secondary infection. Hugo should be receiving antibiotics, anti venom (if appropriate) and supportive care. To feed him you should get some smooth (not chunky) wet food and mix it with water until you get a smooth paste that is easy to lick up; this will cover food and hydration; but I recommend you visit your Veterinarian regardless of cost. Regards Dr Callum Turner DVM
You either have the cash to take him to the vet,or you don't. I can barely keep up with the bills.I feed and take in stray cats as I live in a rural area.One stray cat that I took in because she was pregnant delivered four kittens. Every one of the cats had flu like symptoms: runny nose and eyes,and no appetite,although the mother seemed fine. I gave them Amoxicillin. I bought Fish Mox online and diluted. A vet tech told me that they needed a capsule of L Lysine as well and gave me the proper dosages based on weight​.I fed them kitten formula mixed with Pate canned food every hour or two with a syringe.The mother stopped nursing them at about four weeks.They seemed to be thriving,with shiny coats.Their symptoms all went away,but one by one they developed paralysis starting in their back legs,then also the front and a vet put the second one down. He had no idea what it was.Over six mos time,all of them developed sneezing and flu symptoms several times and I'd retreat them.The third died at about five mos.,the last is not going to make it either. I've never seen anything like this and have taken in many.Its a horrible disease,but doesn't seem to be contagious as none of the others have contracted it. Hopefully this helps someone.They were walking fine,then the paralysis started suddenly and they'd die within a month. If anyone has experienced this and knows what it is I'd really like to know.Ive gotten all of the stray cats in the neighborhood spayed or neutered so hopefully that ends it.Thank you.
Add a comment to Hugo's experience
Was this experience helpful?
rosa
Egyptian Mau
8 Months
1 found helpful
Hi!
about spasm in legs...
I am so happy to find page like this, thank you for your great work!
so I am living in egypt but from really from finland. I have cat about 8 months and I got her 6 months ago when she was only 6 weeks or so. herhint legs weren moving but after vet check they told me that nerves are still working and she has spinal injuryand nerve damage. she is also incontinent. when she was tiny she was standing for short while but not anymore without support. she hasnt improved a lot but I am not giving up for her. she has nopain and she is happy.
I like to ask about her "kicking" spasm, she is doing that with hint legs quite often. is there anything I could give her for that or can it go away it self and what does it really means?
She is getting acupuncture noand it might have helped abit. and she get maggage and physiotherapy (I support her to walk) and her legs are taking steps when I help her. so I still think there is hope but it takes loooong time ;)
she get vitamins and vitamin b-shots, anything else what could help?

we don´t have any specialists or alternative treatments here. But I was lucky to find acupuncture

Thank you and greetings from luxor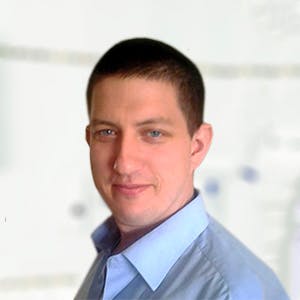 1503
Recommendations
Spinal injury and nerve damage can be very unpredictable. The leg kicking that you are seeing would most probably be due to spasming due to nerves being trapped in the spine which may for a split second cause a pain response and a kick. Unfortunately, there isn't a treatment to stop the kicking medically, but surgery may stabilise any area that is causing the trouble. There is a Veterinary School to the north of Luxor in Qena which may have Teaching Specialists which may be able to help more. Regards Dr Callum Turner DVM
www.svu.edu.eg/faculties/veter_medicine_e/
My kittens only a couple months old and I got home and she will lay down and whimper but she is keeping her back legs eased and her tail seems to be misplaced and higher up and just in found her back dips a lot
thank you so much!! I didnt know about school,great to know. wehave taken x-ray fromspine it looks normal. so i keep giving massage and contact school.
Add a comment to rosa's experience
Was this experience helpful?
Nori
Domestic cat
9 Months
1 found helpful
Hello. Yesterday I wrote to you about my cat. Now I have some more questions. The vet is giving her steroids. How long does it usually take for the cat to show any signs of improvement. She has been paralyzed for 2 days now. Her hind legs are also getting more harder (if you feel them) and paws are not so pink anymore(they are getting purple). Is that the sign that it will never get better? Did you ever experiance anything like that in your career? If you did, did cats get better or worse? She also doesn't feel if her vet pokes her with a niddle. Is it posible that a swealling causes that? Sincerely Domen.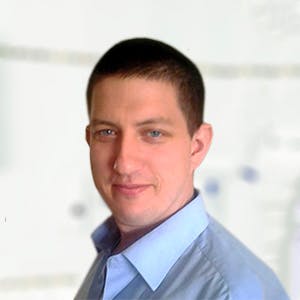 1503
Recommendations
The problem with these types of cases is that the severity and response to treatment isn't the same for every cat. Improvement (if any) will be slow, even if the swelling decreases the damage to the nerve may take a while to resolve if at all. The hardening of the limbs is probably due to muscle spasms and the change of colour of the paws could be due to poor circulation because of the lack of venous drainage due to muscle rigidity. I cannot comment on the prognosis as I haven't examined Nori. Regards Dr Callum Turner DVM
Add a comment to Nori's experience
Was this experience helpful?
Nori
Domestic cat
9 Months
1 found helpful
Our cat was operated yesterday (sterilisation). After she came home she was still a little bit dizzy. I looked away for a moment and then I saw her downstairs. I don't know for surely but I think she had fallen down. At that time everything seemed right. But in a couple of hours we checked up on her but she couldn't feel her behind legs and her tail. She also can't control her peeing. We took her to a vet and she got some shots against swelling (medrol, metacam). We took her home and settled her between pillows and brought warm water. Now it is the next day. She still doesn't feel her legs. The vet checked her again and did a rentgen scan and said that her spine isn't broken. They said that they assume that one of her nerves (on her spinal cord) is being encumbered by a small swelling. Is it possible that her legs are paralyzed because of a swelling? What do you think asumming on my description? So the vet said that if she doesn't move her legs till Monday we will have to think about euthanasia. We really love our cat so please tell us your opinion about our treatment and what can we do besides that. Sincerely, Domen.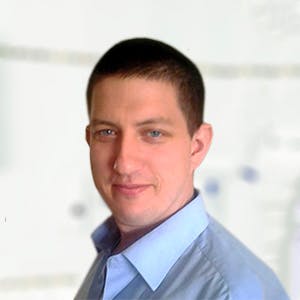 1503
Recommendations
Swelling can cause paralysis as pressure in the right place can render limbs paralysed. Your Veterinarian has prescribed steroids to decrease inflammation and a nonsteroidal antiinflammatory drug to try to reduce the swelling. If the spinal has no anomalies, it is a positive sign (in general); give the prescribed medication time to work, if after a few days Nori hasn't regained use of her legs, a choice has to be made about offering her nursing care (carrying and cleaning her etc…) and euthanasia. Regards Dr Callum Turner DVM
My cat had baby's about 3/4 weeks ago she was hiding until she had them I moved and she can out and I got her back and only 1 survived both of the kittens legs were dragging she can only use her arms so i wash her up every 2 days and pick the flees off of her i see progress but 1 of her legs are getting a grip on my hand she moving 1 leg but the other leg las no movement how can I treat this cat I can a ford it and have no money to take to the vet what's a cheep way to cure this 4 week old kitten
Add a comment to Nori's experience
Was this experience helpful?
Lola
Calico
1-2
0 found helpful
My cat woke up one at and started to loose the ability to walk or even her hind legs. Just today it started happening to her front legs. I have no money what can I do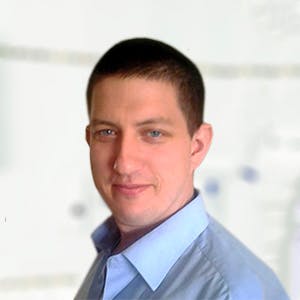 1503
Recommendations
Paralysis may be caused by a few different conditions; without an examination by your Veterinarian and some tests it wouldn't be possible to determine the cause. Possible causes may be trauma (delayed from a previous injury), poisoning, cancer, liver disease (hepatic encephalopathy), stroke, autoimmune disease etc… Each possible cause has a different treatment, which is why the underlying cause is required. Regards Dr Callum Turner DVM
Cat was favoring his rear leg I took him to the vet they diagnosed him with diabetic neuropathy he was able to walk around go to his food and the litter pan after the examination he can't even stand up I called the vet she said it was stress of the visit is this true
My cat had baby's about 3/4 weeks ago she was hiding until she had them I moved and she can out and I got her back and only 1 survived both of the kittens legs were dragging she can only use her arms so i wash her up every 2 days and pick the flees off of her i see progress but 1 of her legs are getting a grip on my hand she moving 1 leg but the other leg las no movement how can I treat this cat I can a ford it and have no money to take to the vet what's a cheep way to cure this 4 week old kitten
Add a comment to Lola's experience
Was this experience helpful?
meu
Bangladeshi
1 Year
0 found helpful
More or less the whole body is paralyzed , can't walk easily about 2 months,temp. normal,appetite & eating also normal. What type of treatment we can give ? We have given Inj. Neurobion, Multivitamin+Multi nutrition syp. and Syp.Barbit .Am I right? or what we can do now ? I'm a vet. this treatment I given today. but I want good suggestion from you Thanks.. My web.www.petcareclinic-bd.com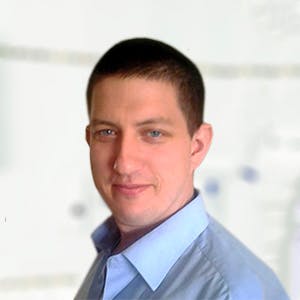 1503
Recommendations
Dr Khan, as you are aware there are many causes for paralysis; have you performed any x-ray of the spine? With myelography? To look for lesions or instability that may be compressing the spinal cord leading to paralysis. Other causes of paralysis may be due to infections, tick paralysis, poisoning or tumour; I feel that further diagnostic tests would be required like x-ray (as previously mentioned) and blood tests (to look for an anomalies in the results). Treatment you have administered is phenobarbital and B vitamins which may help in some cases, but other cases would require treatment based on the outcome of further tests. Regards Dr Callum Turner DVM
I have many cats
One of them has all of a sudden vomiting convulsion Beeing in her self salivation and she recovers but the attacks repeated every day
After 4 days my little kitten has weakness in her rear limb and cannt jump what is the most suitable cause
It could be viral infection
Add a comment to meu's experience
Was this experience helpful?
Mavis
Cat
3 Years
Mavis had gotten out of the house a few times over the last couple weeks and would stay out over night ( usually strictly an inside cat) I got a call from my daughter while at work and said that mavis was laying on the sidewalk and couldn't move.. when I got home she had her in the house and on the bed... she must have heard me come in the house because I heard a big thud and when I got to her room mavis had made it to her doorway but wasn't standing... so I love on her and tried looking her over.. I thought I would get her food and water but she had no interest... she then tried walking through the laundry room ( her litter box in on the other side of that room) but she could t use her left front leg.. she got to the litter box, used it and laid down in it as if she did not have the strength to get out.. so I got her out and cleaned her off... I looked her over and found two ticks in which I coated with oil so as to make the extraction easier and there are two decent size holes on her neck... should I give her antibiotics??
Pepper
Cat
4 Years
Our car has paralysis front left leg possibly from an acute trauma although not sure he lives outdoors mainly he is able to get around although the leg is limp and bent excessively at the paw ankle area he is eating and drinking also relieve himself normal we took him to the vet it may be from a fight the vet noticed a few puncture wounds the cat has no response to a pinch test very little feeling no x rays were taken although the vet started him on antibiotics and anti inflammatory meds and said give it up to 2 weeks any supplements that would help?
Bagira
Domestic Long Haired
8 Years
My cat got bit in the tail by the spine several years ago when he was about four or five. We took him to the vet and he was supposed to be put to sleep, but he recovered. He lost almost all of his nerves in his tail and has trouble walking in his hind legs. Every yeat it gets worse and worse, i am very afraid for him and i need help.
Sammy
Domestic Short Hair
Has Symptoms
Partial Paralysis With Dragging Of Hind Limbs
My cat had a spinal injury. Her back legs were numb as well as her tail. The vet took x-rays and determined nothing was broken. He started her with a steroid injections and I've been giving her steroid pills daily. I am also taking her to the vet daily for laser tx. After day one she got feeling back but no movement. After 10 days her legs started shaking but she can't walk yet. I am hoping that this means her nerves are regenerating. Will she walk again?
Bobo
Siamese
15 Years
15 year old, neutered 18lb siamese cat; found prone, responsive but unable to lift his head emergency animal hospital performed all primary diagnostics: blood test, x ray, abdominal sonogram, urinalysis: nothing abnormal after 24 hours at hospital, they started him on steroids and antibiotics; 48 hours later, he is scooting around, able to raise and hold his head up and eat/drink; still can't get up upon release, he continues to show improvement on third day, but still unable to stand up vets have no idea what it is hoping my dear boy recovers I'm with him 24/7, feeding him, administering meds, and keeping him clean his vision is compromised; he reacts if a hand comes towards him suddenly, but will not make eye contact he does not seem to be in any pain
Kitty
Domestic Short Hair
My cat went missing one evening and came home in the middle of the night dragging her tail and seemed to be in some pain. I took her to the vet and he performed a probing test which my cat didn't respond to. We took an X-ray and her spine and tail vertabre are all fine. She is on Prednisone for the next two weeks to see if there is any progress. She let me look closer at her tail after her vet visit and I noticed a large gash which has already started scabbing over. She is black so I couldn't tell before bringing her to the vet. And there was no bleeding that I noticed when she came home. If she has no progress with movement, the next step is amputation. I'm trying to help her any way that I can. Giving some massage and warm compresses to help with blood circulation. Any other advice would be greatly appreciated.
Twerk
Bengal Cat
My cat suddenly experienced paralysis in his back legs. No traumatic injury and blood tests normal. 5 hours later he is walking fine. Can this spontaneously resolve?