What is Tooth Decay?
With regular cleaning and proper diet and nutrition, the buildup of these cells can be mitigated and even prevented, helping to minimize the potential for this painful disease of the mouth in your cat.
Tooth decay in cats can be a painful condition for your pet feline. Tooth decay from feline tooth resorption is a condition in which cellular organisms attach to the teeth. These organisms eat away at the enamel and, eventually, cause your cat's teeth to disintegrate over time. These cells, called odontoclasts, tend to attach to crevices and cracks in the teeth.
Symptoms of Tooth Decay in Cats
While the most obvious symptoms of tooth decay in your cat will be visible upon inspection of their teeth and mouth, this isn't always noticeable on a daily basis. There are, however, additional symptoms you can watch for.
Bad breath
Decreased desire to groom (typically seen in poor coat condition)
Sensitivity to hard foods (seen in remnant pieces of hard cat food left near bowl)
Infection in mouth or gums
Weight loss
Loss of appetite
Drooling
Causes of Tooth Decay in Cats
While the underlying cause of tooth decay is odontoclasts which attach to the surface of the teeth, the ability of these cells to attach in the first place has many underlying causes. A few of these may include:
Cracked or broken teeth
Worn teeth
Increased presence of plaque
Poor oral health maintenance
Certain mineral imbalances
Diagnosis of Tooth Decay in Cats
Any diagnosis of tooth decay in your cat will involve a veterinarian conducting a thorough exam of your cat's mouth. During this time the vet may use his finger or a probe or other simple object to press gently on the suspicious teeth. Your vet will also ask for a thorough history of your cat's eating and drinking habits, as well as any medical records relating to previous exams. Previous oral exam records will be especially helpful in establish the rate of decay, if any is found.
While this simple exam will confirm the presence of decay, or identify other tooth related conditions, it won't allow the veterinarian to determine the severity of tooth decay in your cat. In order to properly diagnose the severity of the condition and decide on an appropriate mode of treatment, your vet may need to conduct x-rays of your cat's mouth. This will require your cat be placed under anesthesia.
While your cat is under anesthesia for the x-rays, or as part of an independent exam, your veterinarian will conduct a more thorough oral exam of your cat's teeth. Your vet may use special metal dental instruments to pull back or move the gums gently to determine how deeply the teeth are affected. This will also allow your vet to identify any pockets of infection or abscess that are secondary to the tooth decay.
Treatment of Tooth Decay in Cats
The type of treatment your vet prescribes for tooth decay in your cat will depend on the severity and underlying cause of the tooth decay.
Treatment of Mild Tooth Decay
For mild tooth decay, your veterinarian may advise a thorough cleaning of your cat's teeth. This will occur in a veterinarian's office and will typically involve anesthesia. Placing your cat under anesthesia for treatment does have some risks, but it will ensure a thorough removal of harmful cells and bacteria and allow the vet to treat deep into the gum line.
Treatment of Severe Tooth Decay
For treatment of severe tooth decay, your veterinarian will likely need to perform oral surgery on your cat. During the surgery, your vet will remove the decaying teeth. Often times this is done when teeth have become severely damaged and run the risk of attracting additional growths of bacteria which could cause infections of the mouth. For surgery, your cat will also have to be placed under anesthesia. Your vet will also prescribe antibiotics to help fight infection after surgery, and potentially painkillers to help make your cat comfortable. Typically, absorbable stitches are used to close up the area of incision but in some cases, you may need to follow up to have stitches removed.
Recovery of Tooth Decay in Cats
With proper care and follow up preventative procedures, cats with tooth decay will lead long, normal lives. Regular cleanings are a great way to both stop current decay and prevent any additional occurrences. You may also want to speak with your vet regarding special food, treats or other dental products that may promote oral health.
If your cat has had teeth removed as a result of tooth decay, the prognosis remains good. Cats can live full and regular lives even if missing several teeth. In the case of a cat having a large number of teeth removed, you may have to alter your cat's diet to provide foods that are easier to chew.
Tooth Decay Questions and Advice from Veterinary Professionals
Bubby
Domestic shorthair
8 Years
1 found helpful
My cat Bubby has had difficulty eating lately. Often times he throws the food back up, however he needs wet food. Pate specifically, because he cannot chew the 'big' chunks in the meaty bits options. He also have very, very bad breath. His teeth are not black, however they are a darker yellow kind of brown. He has also lost weight, but he does eat 2-3 times a day. He does have more saliva as well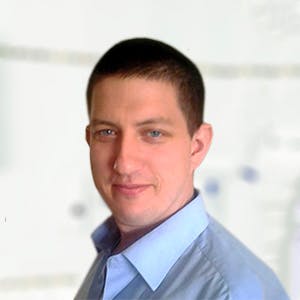 2981
Recommendations
It is likely that Bubby is having some dental issues which is causing pain when he bites into anything which isn't soft (meat chunks are too hard); the problems may be below the gum line like an abscess or other issue. If Bubby's teeth are yellow you should consider visiting your Veterinarian for a cleaning and a dental x-ray to see what is going on. Regards Dr Callum Turner DVM
Add a comment to Bubby's experience
Was this experience helpful?
Cow
Maine Coon
18 Years
1 found helpful
My cat Cow has had problems grooming for a number of years, but it mainly had to do with her lower back and take. Now it's spread almost everywhere, now we try and brush her as much as possible. However, lately she has been getting extremely bad breath, a large lump in her jaw, and cannot eat solid food. She has also lost a lot of weight really quickly. Based on the above information, I can assume it's tooth decay. We were worried that because she is so old, and has only been to the vet once for shots as a kitten, if emotionally she could handle it? And if at her age would it actually help her quality of life? Or is it something else?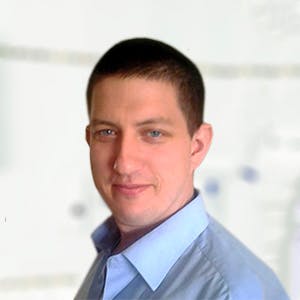 2981
Recommendations
As cats age, the likelihood of an issue arising from dental disorders, abscesses, tumours among other conditions affecting the oral cavity can lead to pain whilst eating which in turn leads to a loss of appetite, loss of weight, bad breath and other symptoms. You should have Cow examined by a Veterinarian to be on the safe side to at least know what the underlying cause is; if you're concerned about stressing Cow, you could request a home visit. Regards Dr Callum Turner DVM
Add a comment to Cow's experience
Was this experience helpful?
Hanover
Orange tabby
11 Years
0 found helpful
Has Symptoms
Apparent sensitivity to kibble on one side.
My cat has some apparent "tarter" buildup on his back right teeth. He is only eating on one side of his mouth at the moment. I have made an appt. With a vet but can you tell me if this is something serious?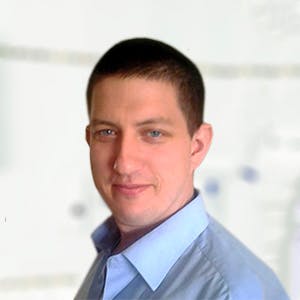 2981
Recommendations
It isn't unusual for tartar (calculus) to form in cats, it is caused by the hardening of plaque and in some cases it can be removed with a good dental cleaning; however in some cases there is other damage to the teeth or gums (and underlying bone structure) which would result in teeth needing to be removed. Regards Dr Callum Turner DVM
Add a comment to Hanover's experience
Was this experience helpful?
Delilah
domestic short hair
2 Years
0 found helpful
My cat seems to have Feline tooth decay and really swollen gums. We have insurance but still have yet to get an exam to kickstart the coverage. Is she at risk of dying?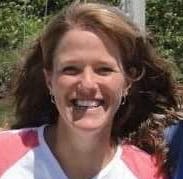 1397
Recommendations
Some cats can have very painful dental disease, and need treatment. The presence of bacteria increases the chance of kidney and heart disease, and the condition can be very painful, but it wouldn't tyically cause death. It would be best to have her seen as soon as possible so that she can get treatment. I hope that all goes well for her.
Add a comment to Delilah's experience
Was this experience helpful?
Jefferson Bisquit
buff tabby
12 Years
0 found helpful
My 12 year old male feline has had a rotten tooth for a long time, at least a year. He had been swallowing large amounts of food whole. He had been frequently vomiting his food and blood for a few months. A week ago I switched him to soft food, pates. He eats very little of it, mostly licks it while leaving the majority of it behind. He acts like he wants to eat but can't??? He has been losing weight. He vomits less since I switched food and acts the same, but I am concerned about him eating less and losing weight.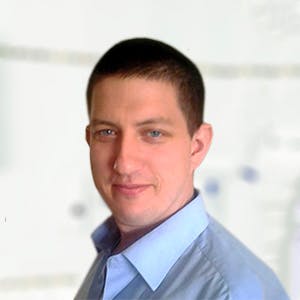 2981
Recommendations
Surgical tooth extraction, there is no other way around it if there is a rotten tooth it is painful for him to eat; remove the tooth, remove the problem. The vomiting would be caused by him attempting to swallow large lumps of food which may not even reach the stomach before they are brought up again. I would highly recommend surgical tooth extraction. Regards Dr Callum Turner DVM
Add a comment to Jefferson Bisquit's experience
Was this experience helpful?
Elvis
domestic short hair
4 Years
0 found helpful
My vet says that my cat needs to have his teeth remove because his are severely decayed, but its going to cost over $1,000 for the removal. Is there a cheaper way to get my cat's teeth removed but still keep my cat from getting worse?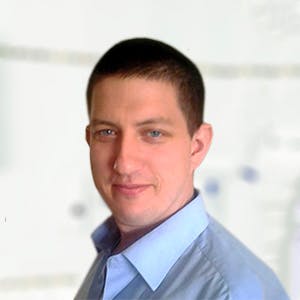 2981
Recommendations
Some charity clinics and low cost service providers will do fixed price dental work like the one in the link below; however you need to shop around your area for a good price. Regards Dr Callum Turner DVM www.helpinghandsvetva.com/procedures-pricing/dental/ ($260 full dental including extractions etc…)
Add a comment to Elvis's experience
Was this experience helpful?
Bella
Cat
14 Years
0 found helpful
My cat Bella has lost a scary amount of weight in a short space of time. She doesn't eat her hard food at all except a few pieces of tuna. She has started to smell really bad and she's very unbalanced and doesn't walk very often. I checked her teeth and they are almost black and look broken. She is a very old cat and I thought maybe it was just the old age. She walks really wonky and she tries to jump up on the bed but she can't make it anymore. I don't know what to do. Please help?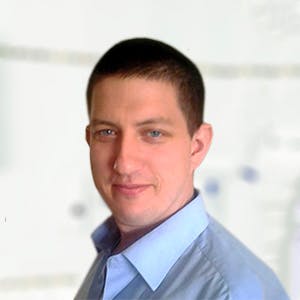 2981
Recommendations
Whilst Bella is an older cat, she isn't too old for a dental cleaning and extraction(s) as long as her liver and kidney function are good and your Veterinarian determines she is otherwise in good health. You should visit your Veterinarian for an oral examination to determine whether a dental is worth considering or not; without extracting bad teeth, Bella will continue to experience oral pain. Regards Dr Callum Turner DVM
Add a comment to Bella's experience
Was this experience helpful?
Chinker
Shorthair tabby
12 Years
0 found helpful
Has Symptoms
not eating, spitting food out
weight loss, painful chewing,
I started treatment for diabetes with my 12 yr old male cat and I also notice a few months ago he had really bad breath. Now I've noticed he is having a difficult time chewing(not eating much) & has lost a lot of weight, he was never a fat cat. Hes not in good condition, has gone down hill because of the bad back teeth, the vet knows about the teeth. My question is, does being treated for diabetes and having surgery for removal of bad teeth a possible procedure? I don't believe he will make it, if something isn't done about his bad teeth.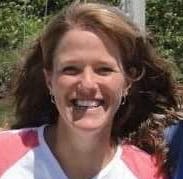 1397
Recommendations
Thank you for your email. Animals with diabetes can definitely have dental cleanings, and extractions, if necessary. If the teeth are affecting his life and he isn't able to eat properly, without pain, I agree that it needs to be taken care of. Your veterinarian will probably want to run a blood panel to make sure that he is otherwise healthy before performing the procedure, and he may be on antibiotics afterwards as well as pain medication, but his diabetes should not have to affect whether he can have dental work. I hope that he feels better soon.
Add a comment to Chinker's experience
Was this experience helpful?
Swayze LaMount Adams
Domestic short hair?
10 Months
-1 found helpful
I've noticed my cat has been having difficulty breathing for about the last week or so. He has also lost weight. I can hear his breathing hurts him. I also noticed his bottom teeth seem to be rotting. Could thebreathing be the cause of his teeth rotting? He still plays. He's been more responsiveand doesn't rum away as often. He hada good amount od weight on him so he may not be eating. He was diagnosed with leukemia but ive had him since he was a couple months old. He'll be one in a few months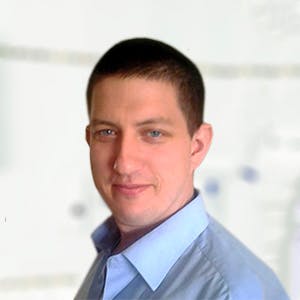 2981
Recommendations
Generally rotting teeth don't affect breathing unless the issue extends up into the nasal cavity, in an older cat respiratory difficulties may be caused by a variety of health problems; however you should visit your Veterinarian to get the teeth sorted and to look into the respiratory difficulty. Regards Dr Callum Turner DVM
Add a comment to Swayze LaMount Adams's experience
Was this experience helpful?
Misty
Calico
12 Years
2 found helpful
My cat has had bad breath for a while, and has had trouble eating hard food. For a few weeks she wouldn't eat that much because she couldn't chew very well. She has never liked wet food and has always refused to eat it, and when I bought some for her to accommodate her pain, she still didn't want it. That was about a month ago, and she has been eating her dry food since then (I bought the softest dry food I could find, Friskies Tender Centers) although, she isn't really chewing it. It hasn't seemed to affect her negatively (isn't throwing up her food, and has regular bowel movements/stools). But today I actually lifted her lip to look at her two front teeth and they are really really bad, both decaying near the gums. I feel like a bad cat mom, I should have taken it more seriously and taken her to the vet sooner. Im sure she'll need to have her teeth removed, but I'm worried that her teeth could be infected, and have spread elsewhere, causing further harm. Is this a possibility?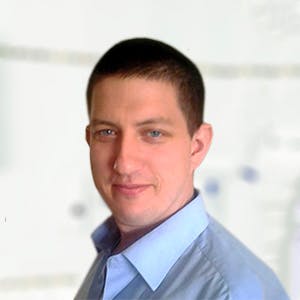 2981
Recommendations
Infected teeth normally stay localised infections but in severe cases they may cause systemic illness; you should visit your Veterinarian immediately for an examination and extraction if necessary, a loss of appetite should have be a fed flag moment. There isn't much else to do as it is probably too late to try cleaning the teeth as the underlying damage is already done. Regards Dr Callum Turner DVM
Add a comment to Misty's experience
Was this experience helpful?
Dory
N/a
2 Years
1 found helpful
My cats teeth are decaying, gums are red and bleeding when she eats she was the last kitten to survive the other 4 kittens died of kitten syndrome.. i need help what to do im a single mother with a 2 year old son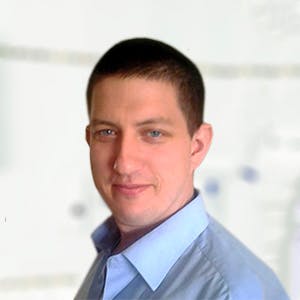 2981
Recommendations
It is important to keep Dory's teeth clean, you should try to brush them daily but a visit to a Veterinarian would be required as they may need to be extracted; if money is an issue you should reach out to a charity clinic or a nonprofit which may be able to assist you with the cost of veterinary care, unfortunately there isn't an at home treatment for everything. Regards Dr Callum Turner DVM
Add a comment to Dory's experience
Was this experience helpful?
Rex
Gray Tabby
4 Years
0 found helpful
Has Symptoms
Symptoms are bad breath and he chews on my finger a lot
If my cat never nibbled on my hands or finger or anything before and he has bad breath does that mean he's about you why wouldn't nibble on my fingers into Aunt want to chew on things all of a sudden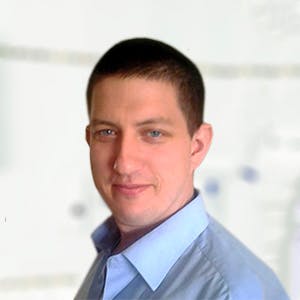 2981
Recommendations
Bad breath is a common sign of dental issues, oral infections etc... but other conditions like kidney failure may also cause bad breath; without examining Rex's teeth, I cannot say whether there are any dental issues or not. It would be best to keep him teeth clean and visit your Veterinarian for an examination to be on the safe side. Regards Dr Callum Turner DVM
Add a comment to Rex's experience
Was this experience helpful?
Lilly and Indiana
Mixed breed
17 Years
1 found helpful
Has Symptoms
darkening Teeth, smelly breath
My two cats are siblings, 17 years old, I have a terrible time trying to brush one of their teeth. Watched a video on how to clean and get the hardened plaque off and have been able to do that to a point. Indiana just won't let me in his mouth even if I wrap him in a towel. Lilly is better about it thankfully but it's still quite the effort as I didn't train them early on as kittens. I don't want their gums to over grow like my previous cat... I just looked in their mouths today and found their back teeth are darkening, almost look hollow in the middle... am worried... Not sure if brushing will help them at this point if they have cavities now... Advice? They are older and I don't want to add extra stress. They eat well although Lilly stops eating often and has to be encouraged to eat (lonely). I separate them to Indiana doesn't eat all her food. She's been putting on weight which is good. Neither have stopped eating, neither are throwing up. The dark on their teeth concerns me however... I've never had to take a cat to the vet for cavities... My first cat growing up has a disease as a kitten and her teeth just fell out over time. That vet said it was common for a feral kitten to have that. My two now don't have that issue but definitely have smelly breath. They don't seem to have bleeding gums unless after I brush, they have slight signs of gingivitis but nothing super serious compared to images I found online. Help?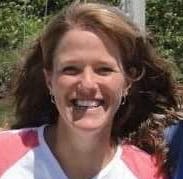 1397
Recommendations
It would really be best to have Lilly and Indiana looked at by a veterinarian, as dental disease is quite common, and easily treatable. A veterinarian will be able to assess the health of their mouths, which I cannot, and let you know what options are available.
Add a comment to Lilly and Indiana's experience
Was this experience helpful?