What is Poisoning?
Poisons, especially insecticides or rat poisons, are fast acting as the molecules attach to the blood cells and spread throughout the body. Poisons affect the feline body in different ways depending on the active ingredient. Some toxins attack the blood cells, causing internal bleeding, others target the central nervous system, affecting the brain and the heart, whereas other poisons target the organs, slowly shutting each vital organ down. Poisoning in cats is always an emergency situation that must be treated as soon as possible by a veterinary professional. Cat owners that wait to seek medical attention or attempt to treat the poisoning at home without veterinary consult risk the possibility of sudden death.
Poisoning in cats involves the ingestion, absorption, or inhalation of a toxic substance. Plants, medications, insecticides, chemicals and even human food products can poison a feline. If you witness your cat coming into contact with or ingesting a product you know to be toxic, you can find medical care before the poison spread throughout the body. Unfortunately, the majority of cat poisoning cases occur when the owner is not present and the only way a pet owner would be alerted is with the exhibition of symptoms. Felines who have been poisoned will likely begin to salivate profusely from the mouth, its behavior may change from calm to anxious or excited, and the cat may begin to vomit. Depending on the type of toxin, a feline could quickly go into shock, seizing and losing consciousness within a few hours.
Symptoms of Poisoning in Cats
The symptoms of poisoning in cats depends on the active ingredient the toxin contains, but the majority of poisons will cause gastrointestinal distress, neurological changes, and labored respiratory signs.
Vomiting (with or without blood)
Diarrhea (with or without blood)
Excessive salivation (drooling)
Coughing
Labored breathing
Sneezing
Rapid breathing
Skin swelling or inflammation
Depression
Excitability
Incoordination or unsteady gait
Tremors
Seizures
Coma
Anemia
Fever
Signs of kidney failure, such as polydipsia (increased thirst)
Signs of liver failure, such as jaundice (yellowing of the skin)
Increased heart rate
Abdominal pain
Types
Insecticides & rodenticides
Rat baits
Ant baits
Permethrin (insecticides)
Metaldehyde (snail and slug repellent)
Chemicals & Household products
Antifreeze or ethylene glycol
Fertilizers (containing potassium K, phosphorus and nitrogen)
Lead paint
Bleach
Detergent
Disinfectants
Plants
Schefflera
Pothos
Lilies
Ivy
Chrysanthemum
Autumn Crocus
Amaryllis
Yew
Tulips
Medications
Tylenol (acetaminophen)
Ibuprofen
Aspirin
Antidepressant medications
Muscle relaxants
ADHD medication
Diet pills
Cancer drugs
Foods
Baker's Chocolate
Artificial sweeteners
Xylitol
Caffeine
Alcohol
Garlic
Onions
Causes of Poisoning in Cats
Due to the excessive cleanliness in the nature of a feline, the most common cause of poisoning in cats is ingestion by licking a toxin off the fur. It is not very common for a feline to consume a poisonous food product, unless it is mixed in with her food. Cats do have a tendency to chew on decorative house plants, as indoor cats do not have the opportunity to ease stomach nausea through the consumption of grass, causing plant toxicity. Inhalation of chemicals, such as cleaning products, can cause poisoning in cats if the cat is present as the owner cleans with a high fume chemical agent.
Diagnosis of Poisoning in Cats
Your veterinarian will be able to deduce a diagnosis of poisoning in a cat rather quickly, based on physical signs and symptoms. If you have witnessed the poisoning or suspect what the toxin could be (a chocolate wrapper by the feline or chewed plant, for example), bring the box, product label, wrapper or sample of the item with you to the veterinary office. Knowing exactly what active ingredient caused the poisoning will help the veterinarian choose a treatment plan and your cat will be on her way to recovery much faster. Poisoning cases can become deadly in a very short time, so your veterinarian may do a quick review of your cat's medical history but you may not be present at this time.
Treatment of Poisoning in Cats
Treatment of poisoning in cats depends on the type of toxin the feline came into contact with. Possible treatment options your veterinarian could prescribe include:
An administration of ethanol (in cases of antifreeze poisoning)
Fluid therapy (to help to flush the toxin from the body)
Muscle relaxants (for tremors)
Anti-seizure medication
Induce vomiting
Activated charcoal (an agent that binds with the toxin and prevents it from being absorbed by the body), used in poisonings that cause internal bleeding or corrosion of the esophagus if vomiting is induced.
Recovery of Poisoning in Cats
The prognosis for poisoning in cats depends greatly on timing. The sooner your cat finds medical attention, the sooner treatment can begin and the less time the toxin has to spread throughout the body. Cats who receive treatment early will return to their normal selves in a few days with an excellent prognosis. Ask your veterinarian about poisoning in cats for the future and find out who you should call, as well as at-home tips you can use in an emergency situation.
Poisoning Questions and Advice from Veterinary Professionals
Diego
Cat
4 Years
0 found helpful
My cat started vomiting which didn't really concern me at the time until he's not Eating barely drinking but still vomiting what i can only describe as green bile, all i can think of is a bottle of tcp was tipped and maybe a small amount ingested....... it's been 4 days An haven't worked a great deal as he is a house cat but now i am petrified that it's killing him as i only just clicked about the tcp... please help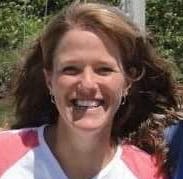 471
Recommendations
Thank you for your email. If Diego did get into the pesticide, he needs immediate medical attention to be evaluated and given supportive care. Regardless of the reason for his illness, though, he does need to be seen if he is not eating and continues to vomit. Your veterinarian will be able to examine him, determine what might be going on, and recommend any testing or treatments that he needs. I hope that he is okay.
Add a comment to Diego's experience
Was this experience helpful?
Gizmo
Unknown
3 Years
0 found helpful
I think our cat may have chewed on tulip leaves as they appear to have been eaten. Now he has been vomiting for almost 24 hours but isn't showing any other symptoms. Is this common for poisoning from tulips? Will it just run it's course and does it need treatment?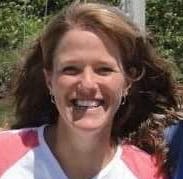 471
Recommendations
Thank you for your email. Gizmo may have transient GI signs that resolve. If he continues to vomit, however, he should be seen by your veterinarian to determine if he needs supportive care until the signs resolve. I hope that all goes well for him.
Add a comment to Gizmo's experience
Was this experience helpful?
Seamus
Maine Coon
6 Years
0 found helpful
My cat ingested a small amount of eucalyptus leaf, I discovered after he threw up a hair ball. I am hoping the bit that was in his throw up was all he ingested but I'm not sure. He seems totally fine now but I'm still concerned.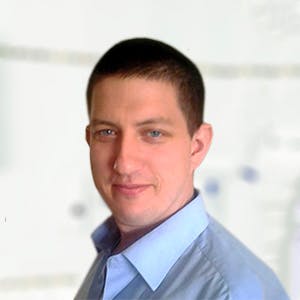 1967
Recommendations
Ingestion of small amounts of eucalyptus may result in mild gastrointestinal symptoms like vomiting, but ingestion of larger amounts may cause more severe symptoms like lethargy, diarrhoea, drooling among others. If Seamus start to show any concerning symptoms, you should visit your Veterinarian or Emergency Veterinarian immediately. Regards Dr Callum Turner DVM
Add a comment to Seamus's experience
Was this experience helpful?
Hippo
domestic short hair
7 Months
0 found helpful
I have a non-organic decorative sweet potato growing on a windowsill. It has never flowered or produced seeds which I know contain toxins. My cat ate some leaves and I'm not sure what to do. She hasn't shown any symptoms and is behaving normally. No vomiting, lethargy, or diarrhea. How long would it take for these symptoms to appear? She has munched on some house plants before and been fine but I'm not sure if she needs to go to the vet right away or only if she shows symptoms.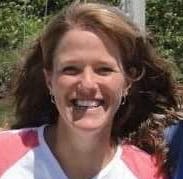 471
Recommendations
Thank you for your email. I'm not sure how long ago Hippo ate the leaves, but if it was very recent, it may be a good idea to have her seen as soon as possible to be evaluated and given activated charcoal if that is appropriate, timing wise. If it has been some time since she ate the plant, you may just want to monitor for signs and have her seen immediately if she does start showing signs. Symptoms of sweet potato vine poisoning in cats depend on the condition of the plant and the quantity of plant vegetation she consumed. If she only consumed a small portion of the sweet potato vine, the skin might redden, swell and blister similar to that of an allergic reaction. If a larger portion of the sweet potato vine was consumed, she may begin to vomit, develop diarrhea, and hallucinate. I hope that she is okay. Read more at: https://wagwalking.com/cat/condition/sweet-potato-vine-poisoning
Add a comment to Hippo's experience
Was this experience helpful?
Annabelle
Siamese
7 Months
0 found helpful
I woke up this morning and noticed a green block in my room, I threw it away. I got home from work and there were still a couple of tiny pieces that were off of it. I noticed my cat trying to nibble at it so I quickly got up and threw them away. I googled what it was and quickly realized it was rat poison. ( I had an exterminator here and wasn't aware that there was poison, since my roommate dealt with it ). I am freaking out, should I take her to the vet immediately tomorrow to make sure everything is okay?? Also, how much would it be to take her in for something like that. She's my baby and I love her to death. (I was required to put in symptoms, she's completely fine right now but I can't stop watching her and looking at her.)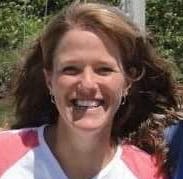 471
Recommendations
Thank you for your email. It is best to have Annabelle seen immediately, today, to try and combat any toxic effects from the rat poison. There are two different kinds of rat poison - one affects the clotting factors and needs treatment to maintain normal clotting. One affects the brain, and needs supportive care at your veterinarian to try and decrease brain swelling that may occur. Depending on the time frame since she has eaten it, they may be able to give her medications to try and decrease absorption of the the poison. If you can find out what kind the exterminator used, that would be very helpful to your veterinarian. I hope that she is okay.
Add a comment to Annabelle's experience
Was this experience helpful?
Tom
dsh
4 Months
0 found helpful
Last few day, my cat name Tom was just ok. He ate his meal and play around as usual. But in the morning, he start refuse to eat. He looks gloomy and keeps on drooling with stink smell. I suspect him to ate pesticide. So i gave him activated charcoal. After 15minutes he start vomit. I brought him to nearest vet. The vet said that my cat was poisoned but he still in mild condition. The vet just give me Bropure and Beazyme precription. I thought everythings gonna be fine. A day later, Tom look worst. He kept lock himself in cool and watery place like bathroom. Everytime i fed him with water, he will refuse and had bubble saliva. Now he still lock up himself in bathroom and seems worst. What should i do?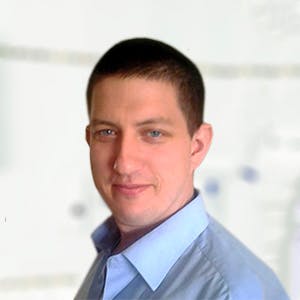 1967
Recommendations
If Tom is still presenting with these symptoms and he is not eating or drinking you should return to your Veterinarian for care; fluid therapy may be required to keep hydration (dehydration can cause the saliva to form bubbles or foam due to increased viscosity of saliva) but without knowing specifically the cause of the poisoning we are limited to supportive and symptomatic care. Regards Dr Callum Turner DVM
Add a comment to Tom's experience
Was this experience helpful?
Gizmo
Unsure
1 Year
0 found helpful
I have two cats two days ago we sprayed roach killer and the next day both cats are not eating and throwing up I noticed that they ate this morning but has not again all day and night. They are both playing and active just not eating and throwing up.i do not have money for another week to go to a vet please help me I don't want to lose them.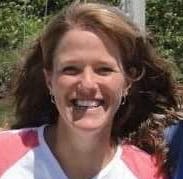 471
Recommendations
Thank you for your email. I'm sorry that your cats are showing these signs. It would be best if they were seen now, as I cannot examine them or treat them over an email. Many clinics offer a 'free first exam', and most clinics offer Care Credit to provide financing for unexpected expenses. I hope that they are okay.
I don't qualify for care credit and have called all vets in my area no one will see them I don't get paid till next week is there anything I can do and does this sound serious I have been giving them Pedialyte one time a day
Add a comment to Gizmo's experience
Was this experience helpful?
Zoe
DOMESTIC
1 Year
0 found helpful
New Year's Eve morning at 8:15 a.m. our healthy 1 1/2 yr old cat, Zoe gobbled our senior dog's prescription dose (1/2 pill of 25 mg) Proin. We watched her behavior and she seemed ok until the next day - lethargy, not eating or drinking; ran her to the emergency vet and she was treated with iv fluids and a charcoal treatment. We took her home and the next day she seemed ok but not eating and barely drinking. The next morning her breathing was shallow and she wasn't moving around. We took her to our home vet and a radiograph showed fluid filling her lungs. She was given a shot of steroid and antibiotics. 24 hrs later she is still labored in breathing and trying to drink but her head just rests on the bowl edge. Took her back to home vet and hoping for the best. Is there any information you can share that could help us
understand what the prescription has done to her body? We are responsible about storing medicines away from the pets and this has us absolutely gut wrenched.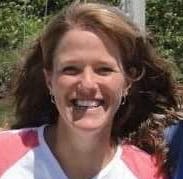 471
Recommendations
Thank you for your email. I am sorry for what is happening to Zoe, that is heartbreaking. Proin, or Phenylpropanalamine, is a drug that can cause an increase in blood pressure, and then a reflexive dramatic drop in blood pressure if an overdosage occurs. That drop in blood pressure can lead to kidney and liver failure, and fluid buildup as a reaction to that failure. I wish Zoe the best, and hope that she recovers.
Add a comment to Zoe's experience
Was this experience helpful?
Melvin
Unsure
7 Years
0 found helpful
On Dec 17th my cat ate some tomcat brand rat poison. Now, for the past two days he's been very lethargic, and seems like his legs are weak at times. Could he still pass away from the poison or will this most likely wear off and him be ok.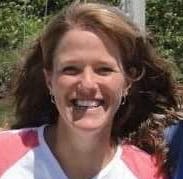 471
Recommendations
Thank you for yoru question. Rat poison is very toxic to animals. melvin should see your veterinarain immediately for treatment. i hope that he is okay.
Add a comment to Melvin's experience
Was this experience helpful?
Fancy
Russian Blue
2 Years
0 found helpful
On Christmas Eve, my cat made a very strange sound. I checked on her and it seemed like she had coughed. It scared me but I thought she had just had a hair all issue or something. Christmas comes and my cat is experiencing labored breathing, she is drooling which turns foamy, she is very lethargic, and her right side is now swollen. Like a very squishy swollen. I tried to give her a small dose of antibiotics, immediately came back up. Same with Benadryl AND electrolyte fluid. Right as my ride showed up to take her to an emergency vet, she died and there was blood in her mouth. I am completely torn apart and devastated. Can someone PLEASE help me and give me some kind of clue as to WHAT HAPPENED to my baby? Thank you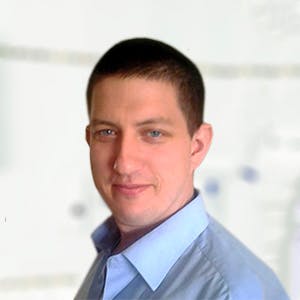 1967
Recommendations
It is distressing losing a loved one, especially during the holidays; but unfortunately the symptoms you have described are not specific to any particular condition and may be attributable to poisoning, allergies (reaction to a bite or sting), infection, heart disease among other causes. If you are looking for a specific cause of death, I would recommend getting a necropsy done to give you the answers you are looking for. Regards Dr Callum Turner DVM
Add a comment to Fancy's experience
Was this experience helpful?
jax
Russian Blue
4 Months
0 found helpful
My 4.5 month old kitten ate almond milk chocolate kisses, threw up for 4 days and had diarrhea Took him to the vet and they gave him fluids and medicine for his symptoms. its now been 5 days since he been poisoned and he still seems really sick. lays down alot, sits at his water bowl, is very weak. and so bony. hes somewhat eating, using the litterbox, and drinking a lot. i thought he may have feline distemper disease because of his symptoms but now i just dont know what to do. how long should it take him to go back to his self?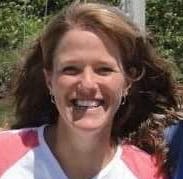 471
Recommendations
Thank you for contacting us about Jax - I'm sorry that hear that he is having a hard time. Without knowing what medications he is one or what he was being treated for, I can't say for sure when he should be rechecked, but from the information that you gave me, I would think a recheck at 24 hours would be reasonable. If he hasn't improved over the day that you have had him home after his appointment, he should be re-evaluated to see why he isn't responding. I hope that he does okay.
Add a comment to jax's experience
Was this experience helpful?
M<ocos
tabby
2 1/2
1 found helpful
My cat got a hold of thieves oil. And he has been drooling. My five year old set the oil bottle in the water and he drank the water. I'm very concerned please help. He is very small, for a 2 1/2 year old and I don't know if he will be able to digest it. I'm very worried, but it takes three hours to get to the nearest clinic. I don't know if I should leave, or if I should just try and get him to vomit. I also would like to know why he was running around the house after he drank the poisoned water.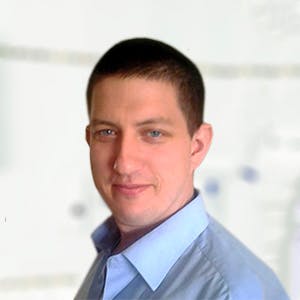 1967
Recommendations
Thieves oil is a blend of clove, lemon, cinnamon, eucalyptus and rosemary essential oils which when neat will generally float on the top of water and would have been the only thing that he drank which would have caused severe oral burning which is resulting in him drooling and running around. You should rinse out his mouth thoroughly but you should visit your Veterinarian or nearest Veterinarian for assistance; if you live out in the country you could call the Pet Poison Helpline for assistance. Regards Dr Callum Turner DVM www.petpoisonhelpline.com
He won't stop sleeping either. And he is constantly swallowing his drool.
Add a comment to M<ocos's experience
Was this experience helpful?
Nala
American Shorthair
5 Years
1 found helpful
Hello,
I gave my cat a treat of fleas for dogs, from a syringe through her shoulders and her entire spine to her tail, watering the treatment on her skin, that was yesterday, now at night, she is strange, stiff and She can not jump, she sneezes and trembles, she keeps shaking, her eyes keep closing and opening ... what can I do?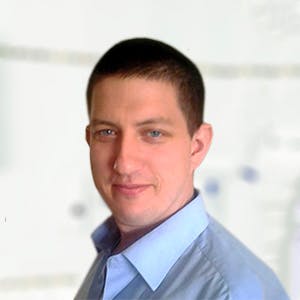 1967
Recommendations
You should never administer a flea control product intended for dogs on a cat, different species have different formulations and due to different physiology; visit your Veterinarian immediately and call the manufacturer of the product for information based on their specific product in this case. Regards Dr Callum Turner DVM
Add a comment to Nala's experience
Was this experience helpful?