What is Scaly Skin?
Treating scaly skin is not just about finding out the underlying cause, but also alleviating itchiness associated with the condition to help make your cat comfortable.
Cats may have scaly skin for a number of reasons, some of which are minor, such as dry skin. Scaly skin often looks like dandruff, but can also consist of larger flakes that can be seen through your cat's hair. If you notice your cat excessively licking or scratching certain areas of his body, check to see if you spot any signs of scaly skin.
Symptoms of Scaly Skin in Cats
Cat owners are often unaware of their cat's skin problems because cats tend to groom themselves on a regular basis, so excessive licking may not seem unusual. But, it's important for cat owners to make an effort to look for scaly skin symptoms, including:
Small or large flakes of skin
Itchiness
Hair loss
Thinning hair
Red, irritated skin
Causes of Scaly Skin in Cats
Scaly skin is a sign of an underlying health condition. Although it can be caused by something as minor as dry skin, there are other more serious health conditions that could be affecting your cat. Some of these causes include:
Cheyletiella mange, caused by mites
Demodectic mange
Allergies, especially flea allergies
Ringworm
Seborrhea, or an excessive production of sebum
Sunburn
Yeast infections on the skin
Autoimmune disorders
Diagnosis of Scaly Skin in Cats
A vet will be able to spot scaly skin through a simple physical examination of the cat's hair and skin, however in order to treat it, the underlying cause must be diagnosed. Be sure to give your vet detailed information on when the symptoms began, and what behaviors your cat has exhibited. If your cat has been diagnosed with any other health conditions in the past, be sure to bring this to your vet's attention as well. Because scaly skin can be caused by allergies, tell your vet if you have recently changed your cat's diet or exposed him to any potential allergens.
First, a vet may perform a complete blood count test and urinalysis to get a better picture of the cat's overall health. Blood tests can also show if there is a serious cause of the scaly skin, such as an autoimmune disorder.
Skin scrapings, which test for fungus or bacteria on the skin, are usually done. The specimen will be examined under a microscope to determine if the scaly skin is caused by a fungal or bacterial infection or mites. A small sample of hair may also be taken and examined under a microscope to determine if there are excessive amounts of sebum on the hair follicle.
A vet may also do a thorough physical examination to check you cat for fleas. Scaly skin can often be a sign of an allergic reaction to fleas, so if any are found, this could be the cause.
Treatment of Scaly Skin in Cats
Once a diagnosis has been made, the vet will discuss treatment options with you. If the cause is related to fleas, ringworm or mites, medication will be applied to the cat's skin to combat the pests. The vet may also prescribe steroids or antihistamines to help alleviate the cat's itchiness and skin inflammation.
Cats will be prescribed antifungal or antibiotics if the cause is a yeast or bacterial infection. These are usually given orally, however some on-the-spot treatments may be required, depending on the condition of your cat's skin.
Seborrhea is treated with special shampoos designed to control the production of sebum. Your vet may wash your cat in the office for you, and then ask you to continue using the shampoo at home.
If the vet believes your cat has scaly skin because of an allergy, he may suggest allergy testing to determine what your cat is allergic to. Once you find out, you will need to reduce or eliminate your cat's exposure to the allergen to help your cat heal and prevent further issues.
To treat autoimmune disorders, your vet will prescribe medication that suppresses the immune system and allows your cat's body to recover. If the cause of the scaly skin is cancer, which is rare, your cat may need to undergo chemotherapy or radiation treatment.
Recovery of Scaly Skin in Cats
Recovery will depend on the cause of the scaly skin. If the scaly skin was caused by fleas or mites, you will need to administer medication to your cat on a monthly basis to prevent the issue from recurring.
Bacterial and fungal infections will usually clear up after you have given your cat the full course of medication. To prevent these infections from coming back, your vet may recommend you use special shampoos to keep your cat's skin clear and healthy.
Scaly skin caused by allergies will usually clear up once the cat is no longer exposed to the allergen. However, if it's impossible to completely eliminate the allergen from your home, talk to your vet about whether you can use antihistamines to treat allergic reactions.
Regardless of the cause, be sure to speak with your vet about an appropriate bathing schedule. Bathing your cat regularly is important to protect his skin, but if you do it excessively, it could dry the skin out and cause irritation.
Scaly Skin Questions and Advice from Veterinary Professionals
Tom
Persian
2 Months
2 found helpful
My 2 month old kitten as of Tuesday of this week has shown signs of scaly, flakey skin on the base of his ears. I seems to be very layered if that makes sense. He isn't scratching and it doesn't seem to itch. There isn't in redness or wax build up in his ear canals. What could this be? He is not a Persian breed, I had to put that so it would let me submit. He's just a regular black cat.
My 7 month old kitty has some balding and what looks like, scaly dry skin, almost like eczema? Could this be a reaction from treats that Are Not, Grain Free?
If your seeing discharge from the eyes or nose of a cat especially a kitten most likely they have a URI ( upper respiratory infection)
This will need to be treated with an antibiotic such as clavamox. You need to take the kitten to a vet asap.
My cat lady look like she might have had a little ear mites but when I noticed it it was dry and scaly leathery feeling I did a treatment cleaner and treatment for ear mite an antibiotic on the blister looking sores and she her hair is falling out and each follicle of hair has skin attached to it I have never seen this in my
My 2 month old black kitten has the same thing! Scaby crusty skin around his nose and eye that does not seem to bother him. It's just unsightly and hopefully easy to treat.
My 2 months old kitten has the exact same thing, he is also just a regular black cat so its really easy to spot these areas... at the base of one of his ears, his back knee and i just found a flaky spot on his tummy now... not sure what to do as I don't have access to a vet till a week from now
I have the same experience with my 5yo male Persian-Himalayan Breed cat. The outline of it's ears are flaky, dry and has some scab of wounds. What home remedies do you suggest with our experience?
Add a comment to Tom's experience
Was this experience helpful?
Blu
Medium hair tabby
19 Years
3 found helpful
Has Symptoms
Large scales of flaky dead skin.
My 19 year old cat recently started having larger than normal flaky skin. A few days ago the apartment was sprayed for mites. I was diagnosed with scabies. I was brushing him and I noticed tiny black specks. Could it be the same thing as mine. Or an allergic reaction to the spray.
Add a comment to Blu's experience
Was this experience helpful?
Kobe
dsh
10 Years
0 found helpful
Has Symptoms
Dry, cracked, bleeding skin
Due to my cats size @ 30 pounds, he is unable to groom himself. Because of this, he is constantly rubbing his back on a sharp corner / edge to scratch his back area. I noticed that wherever he laid there were a lot of black specks (blood). It doesn't look like the typical flea dander, with slight curling. It's like dark grains of sand. He gets monthly Advantage II treatment. But because of his weight, should it be more than the dose for "Over 9 lbs"?
I was baffled by the amount of the black specks occuring daily (it's a lot!) I thought, there is no way that's all flea dander. I decided to whip out the hair clippers and shave a bit of hair on his problem area. His fur is really dry and matted with the black specks. Upon shaving, his skin is severely dry, cracked, raw (pink), and bleeding. I think this is why he's covered in dry blood specks. Is this most likely a case of not being able to groom? Thyroid? I'm considering getting him a Lion Cut and of course a bath to see if it helps. Poor guy! A lion cut on a 30 pound cat will be quite the sight!
Being that he's so big u have to groom him everyday especially if he has long hair. My cat is 20 pounds and needs to be brushed daily shaved in summer months and has to have a sanitary shave every couple of months in the winter.
Add a comment to Kobe's experience
Was this experience helpful?
Loki
Short hair domestic
5 Years
0 found helpful
My 5 yr old cat has been licking and scratching alot lately. If you touch him right above his tail he will start nipping himself. If I hold him and touch it he will try to nip me. He does have some white flakes on top of his skin. Have gave him the omega 3 oil on his food that I bought for cats. Now he will not eat his food if I put it on it. Help?
What did the skin condition turn out to be? My cat has the same scabbing flaking skin, and his hair is falling out where his skin is scabbed over.
Add a comment to Loki's experience
Was this experience helpful?
Leo
Persian
14 Weeks
0 found helpful
My cat of 14 recently had started to get a crusty white skin on his ears. He's been scratching most of it off but since he doesn't have a back leg he can't reach his other ear but he's very itchy on both ears. I tried showering him but in a day or two it comes back, what can I do?
Add a comment to Leo's experience
Was this experience helpful?
Frank
Mix
6 Years
0 found helpful
My cat has some terrible scaly rash on one ear and in front of that ear. He has been to the vet twice now to get it looked at. So far we have tried a steroid, an anti-biotic, a skin scrape and have sent if off to a lab for examination. It is not presenting as a normal fungal infection according to my vet, so I am at a loss of what to do until we get the lab results back. I see today that it has spread to the back base of his ear as well. Any ideas on what else it could be, or what I can be treating in the meantime while waiting for the results?
Hello, my two cats are experiencing the same exact problem. Our vet did a fungal culture and a skin scraping which both came back negative. They've been on a special diet for three months and the skin issues still aren't clearing up. Did your vet figure out what it could be?
Add a comment to Frank's experience
Was this experience helpful?
Sprite
Unknown
5 Weeks
0 found helpful
I have a 4 or 5 week old rescue kitten. When I got her I noticed a knot in the middle of her tail but didn't think much on it. It's been about a week now and it's gotten dry and flaky and she has lost hair around the area. Doesn't seem to be itching or causing pain but I'd still like to know what is going on.
Any update of what this turned out to be?
What did this end up being? My kitten has something similar
Add a comment to Sprite's experience
Was this experience helpful?
Bacca
domestic short hair
Ten Years
0 found helpful
Has Symptoms
Weight loss/dry hair/large flakes
My cat is ten and has been healthy his entire life. He has short black hair, and I would notice that when I comb him sometimes, he would have flakes of skin, nothing serious. About a month ago, we lost our dog that he was very attached to and has since lost approximately ten pounds. (He used to be about 25 lbs.) He is long and tall, an all-around big cat. I attributed his weight loss to depression from losing his buddy, but I am now worried it may be something else. He still eats his average amount, bowel movements and urination are the same, but he is continuing to lose weight and has significant flaky skin now. Is there anything I can do to help is hair and skin? His food has not been changed, and there is nothing new in his environment.
Add a comment to Bacca's experience
Was this experience helpful?
lily
Maine coone mix
2 Years
0 found helpful
i have an adorable 2 year or so old black penguin cat , ive never noticed anything wrong with him , until now , and the top of his tail is covered , for about 2 inches , in scaly red skin , it seems to be caked and it seems to have been there for a while , i pet him all the time , im terrified it might be ringworm , but feel like it might just be casual dermatitis or stud tail , any thoughts ???? vet is a bit expensive right now too , im thinking about getting an antifungal cream just in case
Add a comment to lily's experience
Was this experience helpful?
Loki
Maine Coon
10 Months
0 found helpful
My cat has been to multiple vets. He is 10 mos old. He is constantly grooming himself. He has practically lost all of his fur, he looks like he has mange or mites bc of the black flakiness everywhere on his body especially his chest and arms. We have tested for everything, fungi, bacteria, parasites, allergies. All have come back negative. Have even checked his organs and they are all healthy. But he looks like he has been living on the street with no nutrition even though he eats perfectly fine and we have him on a science diet to rule out food allergy. The two vets I have gone to have no clue what's wrong with him but he will not stop itching and he has multiple sores from hotspots. I have to put him in a cone but I know he is constantly itching so I feel like it's cruel but he will make himself bleed. I just want it to go away and it's been going on for 3 months with no results. Can anyone help???
Add a comment to Loki's experience
Was this experience helpful?
Puppycat
tabby
5 Years
0 found helpful
I have rescued a light ginger adult male tabby with severely dry, leathery skin on his head and a little bit of his scruff and neck area. I literally cry every time I touch him; his skin is so hard I can't pet him normally. His tongue looks unusually large, as though it's swollen. Also, I can't see his eyes. He eats well and also drinks a lot of water. He seems to like when I put diatomaceous earth on his head, which is unusual to me because none of my other cats have ever liked it when I've put it on them. Can someone give me an idea of what this is and what I can do to alleviate the condition? I had to guess his age because I couldn't submit this otherwise.
Add a comment to Puppycat's experience
Was this experience helpful?
Stray cat
Domestic shorthair
1 Year
0 found helpful
Has Symptoms
Crusty patches and balding
Hi. There is a stray cat that lives in my neighborhood that tried to adopt himself to my home several months ago. After shooing him away several times I didn't see him anymore, until the other day. Now the cat is merely a shadow of what he used to be. Skin and bones, thinning hair, bald patches with sores, and white crust covering his head. Well, feeling so sad for him I Started feeding him. I am very concerned for my own two cats though, by not knowing what is wrong with him. My cats are indoor and outdoor and this stray has been hanging around my front door. I'm not sure what to do to fix this cat since I can not afford to take it to my vet. And I don't want to call the pound because I'm afraid they'll just put him down. Any suggestions on what I can do will be greatly appreciated.
Add a comment to Stray cat's experience
Was this experience helpful?
Beauty
Long hair calico
20 Years
-1 found helpful
Recently I went on vacation for a few weeks when I returned my cat had matted hair about 6 pretty big ones it took almost a week to get them brushed out and bathed her a few times with cat moisturizing and conditioning shampoo now it has been a few weeks later a I just found a dry scaly patch on her spine when I touch it or brush around it dandruff looking flaks come out of her fur it doesn't seem like it is bothering her she loves being petted and brushed and bathed sense I have read they stop bathing there self when they get older which I have noticed her not really doing it anymore so I have been doing it for her but now I am worried about her skin is there anything I can do for her? She is a full time indoor kitty..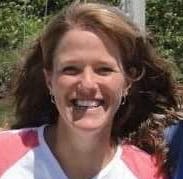 Dr. Michele King, DVM
Dr. Michele King DVM
1611
Recommendations
It is possible that Beauty has some residual issues with her hair matting, and it may just take time. If there are not other lesions, you may be fine to continue to groom he and monitor that spot. If the area is spreading, it would be a good idea to have her examined by a veterinarian to make sure that there is not a bigger problem.
Add a comment to Beauty's experience
Was this experience helpful?
Squeaks
Orange tabby
1 Year
0 found helpful
My cat has a round bald spot on the back of his neck. It's cracked and dry looking. Kinda flakey. It developed after I got him fixed and started treatment for ear mites. He's an indoor cat. He isn't around any other cats at all. If it was ringworm someone in my family would have gotten it by now I would think.
Add a comment to Squeaks's experience
Was this experience helpful?
Finn
domestic medium hair
Three Years
0 found helpful
My three year old Finn has been having an ongoing battle with over grooming himself to the point of giving himself bald spots. Particularly on his front legs, left side near his rib cage, and some small spots on his back knees. He had a flea infestation nearly a year ago that was thoroughly taken care of, and I brush him at least 3 times a day; there are no fleas in sight. He does have feline herpes/allergies, to which I've seen the vet many times about. They've given him the steroid shot twice now, it works for a bit; however, within a few days Finn goes back to scratching, and over grooming himself.

I've found some scabby marks around the front area of his body, but it does not look like flea bites. Instead it's connected to his hair when I brush it off. The vet suggested to change his food, in which I did to what the vet recommended, but still no luck. I've already sprayed dust mite spray, given him extra supplements such as Omega fatty acids, and organic topical medicine. However, no luck.

I'm totally at a loss, and I can tell my baby is uncomfortable. Please any suggestions? I've been to the vet 4 times the past year about it.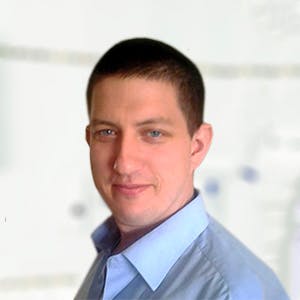 3320
Recommendations
Conditions like this rarely have a simple solution; allergies, irritants, infections, parasites among a range of various different dermatological conditions. Food allergies are a common issue, however environmental sources may also cause excessive irritation and over grooming; sometimes narrowing down on a cause can be like trial and error, allergy testing may help narrow in on an allergen or rule them out but this may be a long process. There are no shortcuts I'm afraid. Regards Dr Callum Turner DVM
Add a comment to Finn's experience
Was this experience helpful?
Rirbow
Asian domestic
2 Months
0 found helpful
Has Symptoms
Flaking skin. Looks like dandruff
How do I treat my cat's skin as his feet's skin are flaking off. This resulted to hair loss. I do not have money to send my cat to the vet. How can I treat it using only things I can easily buy or already at home?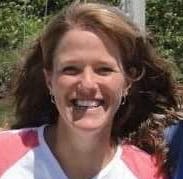 Dr. Michele King, DVM
Dr. Michele King DVM
1611
Recommendations
Without knowing the cause of Rirbow's hair loss, I am afraid that I can't give you any suggestions to treat it. It may be related to parasites, bacteria, fungus, poor nutrition, or a hereditary problem. Without seeing him, I'm not sure which direction you might need to go. Many clinics do offer free or discounted first office visits, and that may allow you to have him seen and get a better idea as to the cause.
Add a comment to Rirbow's experience
Was this experience helpful?
Luna lulubell blue
British shorthair b
3 Years
0 found helpful
Has Symptoms
Dry flaky, patches, excessive lic
I recently adopted a cat. She was an ex breeders cat and apparently she arrived in a terrible condition. She was loosing patches of fur and was put on a diet and the skin cleared up, although the fur remained a little patchy. I got her in February and there were no problems until May when she licked herself so much that she took all the fur off her front legs and chest. She licked so much that the skin became infected. She has been wearing a cone since because as soon as it comes off, she licks herself all over and removes her fur. There are a few patches on her fur, her skin is flaky. She lives indoors and I treat her with flea treatment every month. We live in Hong Kong and it started to get hot around May. She allows me to rub her body (although her tail wags) but she will simulate licking. I hoover the house every day and wash the floors. Help! She can't have a cone on her all the time. It's not fair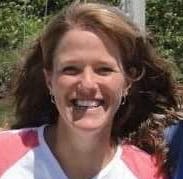 Dr. Michele King, DVM
Dr. Michele King DVM
1611
Recommendations
Luna may have allergies or a bacterial or parasitic skin infection. I agree that she should not have to wear a cone and be itchy all the time, and it would be a good idea to have her seen by a veterinarian, as they can look at her, determine what might be going on, and give her any medication that she may need.
Add a comment to Luna lulubell blue's experience
Was this experience helpful?
Simba
Orange tabby shorthair
19 Years
0 found helpful
My cat is 19 years old and I have recently started to notice what feels like scabs on him. His diet is the same, his environment is calm and nothing's changed, he grooms himself but not as often as he should ( I think). I give him a thorough brushing and sponge bath with his eyes corners and ears getting cleaned as well, every weekend. The condition I'm noticing is more on the base of his neck and equally down his back.He only occasionally seems bothered by it and barely scratches (though he does at times). When brushing him,these "scabs" come off easily and he seems to be feeling relief not discomfort ( noted by laying down, nudging his head on me and purring). My main concern is that overall this " condition" seems to be getting more pronounced and a bit more frequent. I have thoroughly checked for fleas ( I'm allergic myself ) and there are none on him, our other cat whos 6 and no person has been bit. The skin underneath seems very mildly pink, but the "scabs" coming off are dark coloured and he's an Orange tabby. He will even allow me to brush his fur the opposite way to ensure I get the most stuff Off of him. I'm trying to do what I can at home for him as I think a trip to the Vet would be alot for this old boy to handle, but I will take him right away if you feel it's necessary. Thank you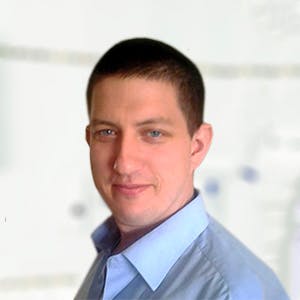 3320
Recommendations
There are many possible causes for scaly skin especially in an older cat like Simba; hormonal conditions, nutritional deficiency (malabsorption), mites, mild infections (more susceptible with age) among other causes. Without examining Simba, I cannot say for certain what the specific cause is; however benzoyl peroxide shampoos may help with scaly skin in some cases. Regards Dr Callum Turner DVM
Add a comment to Simba's experience
Was this experience helpful?
Cheeky
Long haired calico
15 Years
0 found helpful
My cat has recently started getting dry, flaky skin that looks scaly under her fur. Her skin is just white and doesn't seem irritated but when I touch her lower back where the scaly skin is she twitches and meows in irritation. Is this normal/ not serious, and can it just clear up by itself?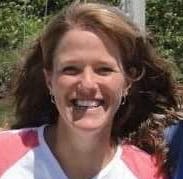 Dr. Michele King, DVM
Dr. Michele King DVM
1611
Recommendations
Cats often develop dandruff as they age, sometimes due to a skin condition, and sometimes due to the fact that they can't reach those areas to groom as well as they used to. Cheeky may need you to brush and groom that area with a soft brush to clear off the dead skin for her. If that doesn't improve her skin condition, it would be best to have her seen by a veterinarian, as she may have other skin problems. I hope that all goes well for her!
Add a comment to Cheeky's experience
Was this experience helpful?
Shadow
Black
8 Months
0 found helpful
My cat has rough patch of skin on his neck, he keeps scratching it which has made it worse, The skin rash is spreading all over his neck and getting deeper, I thought it was dry skin but its eaten away at his fur and skin and left a huge mark. What should I do?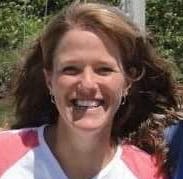 Dr. Michele King, DVM
Dr. Michele King DVM
1611
Recommendations
Thank you for your question. Shadow should probably see his veterinarian for an exam of that skin. If he isn't on flea control, he may need to be, but possible other causes for that skin rash are bacterial or fungal infections, or other parasites. If it seems to be spreading, and not improving, he should see his vet sooner rather than later, to figure what is causing that to happen, and to get treatment for it.
Add a comment to Shadow's experience
Was this experience helpful?
Gandlaf
Unknown
2 Years
0 found helpful
I have a cat that has dry and cracked paws when he was young, about two or three months ago he started getting scaly scabs all over his body, he itches and has lost hair anywAy, the scales flake off and show reddish spots underneath, as he itches it it will bleed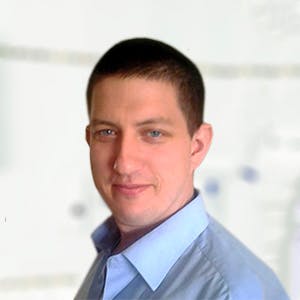 3320
Recommendations
There are many different causes for skin lesions in cats which may be due to dermatitis, flea allergies, chemical irritation, autoimmune disease among other causes; you should bathe Gandalf in a medicated shampoo to see if there is an improvement in the scabs. Also giving cetirizine at a dose of 5mg once per day may help to control allergies; the list of possible skin problems is long and it would be best to have your Veterinarian take a look if you see no improvement. Regards Dr Callum Turner DVM
Add a comment to Gandlaf's experience
Was this experience helpful?
Snowy
Persian
2 Months
1 found helpful
I have a cat and she's been attacked by a wild cat it's been a month and she's better now but her hair are not growing on that part where the scar was and now she's having brown scaly skin there when I touched it she yell badly like it's paining her I'm very tensed please tell me sir .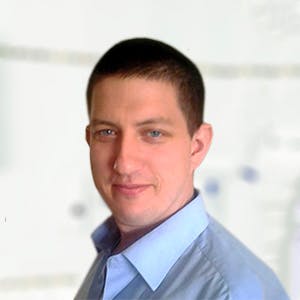 3320
Recommendations
Given Snowy's age I would recommend you visit a Veterinarian to take a look as there may be an underlying infection or other issue at the scar site; Persians may have issues with skin trauma leading to layers of skin to separate leading to other issues, you should discuss this with your Veterinarian. Regards Dr Callum Turner DVM
Add a comment to Snowy's experience
Was this experience helpful?