What is Wheezing?
If your cat is wheezing, it could mean that there is a medical issue that should be investigated. Wheezing can be described as a whistling sound when your cat is breathing, and in some cases it may seem like your pet is having an asthma attack. Although this can be alarming, in most cases there is no need to panic. Many causes of your cat wheezing can be cured easily by your vet. Some of the causes for wheezing can be:
Hairball
Bone structure of the face (cat is flat faced)
Lungworms and heartworms
Allergies
Asthma
Although many of these illnesses are not serious if caught early, wheezing is something that should not be overlooked. If your cat's wheezing is persistent, then you may want to consider taking your feline for a visit to the vet as it could mean something serious. If ignored, some of the causes, for example worms and blood clots, can become very dangerous for your cat's health.
Why Wheezing Occurs in Cats
Wheezing is an abnormal sound that is caused by a narrowing of your cat's airways due to constriction, partial blockage, inflammation or other health issues. Cats of all breeds and ages are susceptible to wheezing, depending on the cause. Wheezing can be caused by:
Hairballs
Hairballs are common and usually not dangerous for cats. They occur when your cat grooms itself, and some of the hair will accumulate in their stomach. They will eventually need to cough it up, or it will get blocked. The symptoms will include coughing, vomiting and wheezing. In most cases, hairballs are natural and completely harmless. Hairballs are more common in long haired breeds, like Persian and Maine Coon, for example, as well as cats who groom very often or shed a lot. As cats get older, they become more adept at grooming themselves, so you may notice that your kitten will develop more hairballs as it gets older. If you notice that your cat has developed a lack of appetite, lethargy, diarrhea, constipation or is vomiting or gagging continuously without producing a hairball, you should contact your vet immediately as it could mean that your pet has a blockage that could potentially be life threatening.
Facial Bone Structure
Believe it or not, the shape of your cat's face can actually cause breathing abnormalities. For example, if your cat has a flat face, like the Persian or Himalayan does, the bone structure could sometimes make it harder for them to breathe. This can make their airways sound obstructed, which could mimic a wheezing sound, or it could actually cause wheezing. These flat-faced breeds (called brachycephalic) also often have wet and runny noses that can contribute to the wheezing by clogging up the airways.
Lungworms or Heartworms
Both lungworms and heartworms are dangerous parasites that can live in your feline's lungs. They can cause many symptoms, such as coughing, wheezing, weakness, loss of appetite, vomiting and lethargy. These symptoms are also common in many respiratory problems, which can keep the parasites undetected for a long time. This can be very dangerous, as heartworms in cats can cause heartworm associated respiratory disease. This condition causes coughing, labored breathing and wheezing. Heartworms are transmitted through mosquitoes and the condition can be fatal if not taken care of.
Allergies
Allergies in cats usually occur when the immune system is overly sensitive and starts identifying some substances as dangerous. Common allergens are inhalants like dust, pollen, chemicals or smoke that cause nasal congestion. They can also cause your pet to get itchy skin, hair loss, rashes, limb swelling, sneezing, wheezing and coughing. These symptoms can sometimes be seasonal, depending on the allergy. Some cats can even be allergic to foods, which means, once diagnosed, that you will have to avoid feeding your cat anything that contains these foods.
Asthma
Asthma is a reaction to inhaled allergens that trigger the immune system and cause the airways to constrict. They can be triggered by pretty much any airborne particle, but dust, molds and pollen are some of the most common. If serious, asthma attacks can be fatal. It is important to get your cat checked and to know the signs of an asthma attack. They usually occur after long periods of exercise, and the cat will show signs of coughing, wheezing and difficulty breathing. Asthma attacks can sometimes become worse and more common in the wintertime due to the dryness in the air. Cats are usually diagnosed between the age of 4 and 5.
What to do if your Cat is Wheezing
If your cat seems to be wheezing often then a veterinary visit is warranted. If the wheezing does not persist, you should pay close attention and monitor the symptom, but going to the vet may be unnecessary as your cat could have just had a hairball.
If by looking at the symptoms you believe that your cat has a different illness, like lung worm or heartworm, is having a severe asthma attack, or is showing great difficulty breathing in any way, then you should bring them to the nearest vet immediately. Some hairball remedies include grooming your cat regularly, discouraging excessive grooming, giving them products and laxatives that are meant to help the hairballs pass through the digestive tract, or even hairball remedy foods.
There are also medications for your cat's allergies. For example, if your cat has an allergy to airborne pollens, there are cortisone and steroids that may be prescribed by your vet, as well as allergy injections. Fatty acids can also help reduce your pet's itchy skin. Treatments for asthma include corticosteroids that will help reduce inflammation in the lungs.
Prevention of Wheezing
If it has been determined that your cat has an allergy, you should keep your cat from having contact with the allergen in order to prevent the symptoms. Antihistamines, like Benadryl, can also be used as a preventative before your cat has come into contact with the allergen.
To prevent hairballs, discourage your cat from over grooming or give them a specialized product or food that is designed to help the hairballs pass. Giving your pet a diet that is high in fibers may also help. Sometimes, letting your cat eat grass can aid in vomiting hairballs. At this time there is not any known medication for heartworm in cats. In mild cases, your vet may decide to wait for the parasite to clear on its own, but severe cases may require oxygen, bronchodilators and prednisone in order to reduce the inflammation in the lungs. Prevention of heartworm is crucial in felines. Lungworms can be treated with anti-parasitic medications like Levamisole, Ivermectin, Fenbendazole and Praziquantel. If your brachycephalic cat seems to be experiencing difficulty breathing due to its flat face, you should bring them to the vet to get advice on treatment.
Cost of Wheezing
Depending on the cause of your cat's wheezing, treatment range moderately priced to expensive. The average cost if your cat is having trouble with hairballs is $150. Heartworms can be dangerous, and pricey to take care of. The average cost for treating heartworms can be $1000. To treat your cat for lungworm it will cost about $250.
Wheezing Questions and Advice from Veterinary Professionals
Ashley
tabby
8 Months
1 found helpful
My cat started off with a little cold and now she has green gunk in her eyes and has picked up wheezing we have been giving her water in a dropper so she doesn't get dehydrated!
She really should see a vet. She may have something that will need antibiotics, or a prescription to clear up. Green mucous is usually a sign of infection. Although it's good to keep her hydrated an eye driopper may not be sufficient to administer enough fluid. If she is dehydrated Your vet will probably give her fluids intravenously & may even show you how to do this at home if necessary. Good luck. I hope she feels better soon.
It was really great information.helped me out alot .I have vet appointment today at 4:30! Thanks
Add a comment to Ashley's experience
Was this experience helpful?
Cisco Marie
domestic short hair
8 Years
0 found helpful
My baby has been having a hard time breathing lately I think. I can hear her
breathing and wheezing. She is also sneezing. I want to know what to do about making her comfortable.
Add a comment to Cisco Marie's experience
Was this experience helpful?
Tiger
tabby
4 Months
0 found helpful
My cat just started a cough like hack. It's almost like he's trying to cough up a hairball but he's also wheezing. He swallows and licks his lips a lot like he's trying not to vomit and his mouth has an odor (which he never has).
Could it be a hairball that he needs to get up or an upper respiratory infection? The only issue with the 2nd option is that he doesn't have the gunky eyes or runny nose. Help!
Add a comment to Tiger's experience
Was this experience helpful?
Isla
Ragdoll
20 Months
0 found helpful
Last night around two am, I woke up to my cat making a wheezing sort of sound. In my opinion, I thought it sounded like a cough with a slight kazoo mixed in. It lasted for 20 seconds then stopped. Around 8 this morning, she did it again on the bed. I thought it might be a hair ball. I bought her Homeopet Furball to give to her. Once I did, she didn't throw up; however, she made the wheezing sound again. I haven't been monitoring her heavily, but she hasn't done it since I have been around her. She is acting more shady then normal (I.e. hiding under the bed a lot). She is eating, drinking, and going to the bathroom normally. She is also playing.
Add a comment to Isla's experience
Was this experience helpful?
Buddy
domestic short hair
3 Years
1 found helpful
My cat has been wheezing when he lays down or sleeps. He has put on a fair amount of weight, but I wouldn't say he is overweight for his frame. The wheezing is very mild and isn't accompanied by other symptoms. It has gone on for a month or so without increased severity. Could this be remedied by him losing a few pounds?
My cat was wheezing so I had him checked by our vet. He did a full exam with x-rays. He concluded that Ely's extra pounds was actually crushing his trachea which caused the wheezing. He weighs 16lbs which I thought was a little fluffy but not obese. To answer your question, yes a few extra pounds could cause wheezing. However there are other causes too, some serious, so best to have your vet do a full exam.
Add a comment to Buddy's experience
Was this experience helpful?
Parker
Black
13 Years
0 found helpful
Has Symptoms
Wheezing, coughing, hacking
My cat, Parker, that I've had for about 13 yrs has been wheezing really badly the last few months. He has always had digestive issues, but he hacks a lot more now and just can't get it up it seems! I'm so scared for him.. you can also just hear him wheezing so badly when just breathing! Please somebody help! God, i just don't want to lose him now..i know he's getting really old, but still will play, hunt, etc.
I forgot.... he also has gook in his eyes now all the time!
My cat just started doing the same yesterday. Same lead up with digestive issues and everything as well. Did you ever figure out what was going on?
Add a comment to Parker's experience
Was this experience helpful?
Willow
Torti
3 Years
0 found helpful
Has Symptoms
Sneezing,Wheezing Scratching
My cat is now 3.5 yrs old. I was told she had allergies as she had scratched off a good section of hair under her chin. But sometimes when she sleeps she will wheeze. Not all the time. Never a cough. But she will sneeze a lot when she has to sneeze. Help plz!
Add a comment to Willow's experience
Was this experience helpful?
Zippy
tabby
14 Years
0 found helpful
Medication Used
Special diet canned and dry food
I inherited a 14 yr old tabby cat from my Mother In Law who passed away last month and he has been throwing up wet food..until 10 min ago when he started throwing up so much white mucus and is now wheezing very loudly..I'm very worried about him.
He needs to see a vet. He may have an obstruction which could require life saving surgery.
Add a comment to Zippy's experience
Was this experience helpful?
Milli
Unknown
6 Weeks
0 found helpful
I have a kitten who is very small and has been wheezing for a little while now, it wont drink milk from its mother anymore. Her eyes have green nasty gunk in them and can't see unless I clean her eyes. She whines a lot and wont move very much and her body is very limp most of the time. Any suggestions?
Add a comment to Milli's experience
Was this experience helpful?
Reggie
ragdoll siamese cross
13 Years
0 found helpful
Has Symptoms
Coughing, wheezing, gurgling
For a while now (year-ish) Reggie has been coughing and wheezing which later turned to some gurgling alongside the other symptoms. He's getting on a bit but is still active (run-like jog and low jumping) and meows a lot. His breed is unsure but we believe him to be a Ragdoll crossed with a Siamese due to colouring and the fact he doesn't have a button nose. He's a good weight and is a very good eater still. We're scared to take him to the vets (which he hates and gets very worked up about) with him being old and for us then to be told he is dying and/ or will need very expensive treatments (which would be a problem). He lives a very happy life, in a rural farmhouse surrounded by wildlife and 3 other cats which all love him (and his long fur which they like to snuggle into!) as they look to him like their moma. He loves attention and cuddles and is always where people are in the house/ outside. We've accepted that he may be dying but know that he'll be better to stay here then get inspected somewhere else and cause him a lot of stress. Any suggestions on what may be wrong with mama Reg would be a great deal of help so we can ensure he lives out the rest of his life happily.
I think if a cat is dying and experiencing discomfort, it's better to confirm so he could be euthanized and not suffer, right?
Add a comment to Reggie's experience
Was this experience helpful?
Floof
Fluffy fur
9 Weeks
0 found helpful
My kitten, Floof, has been wheezing for a while. We have been giving him medicine and it works but than it doesn't. I was wondering what advice you have to stop his wheezing. He rarely coughs but when he breaths it sounds like he has a stuffy nose. We thought about taking him to the vet but that might be expensive and we are kind of poor right now. So I was wonder if anyone had advice to help.
Please consider CareCredit or other credit cards to pay for a vet visit. Your fur baby deserves medical attention as any family member does. Poor thing is sick.
Add a comment to Floof's experience
Was this experience helpful?
Sullivan
tabby
2 Years
0 found helpful
Has Symptoms
Vomiting (not that often)
My cat, Sullivan, is 2 years old at the beginning of August. He is very healthy and active. I just noticed today hes been wheezing and I've heard him sneeze a few times. Hes also been vomiting. Not a whole lot but like 3 times in the last 2 weeks. We just recently got a new cat, so I just figured it was from stress and didnt think twice about it. Hes never had any health problems. Honestly, I've never seen him have a hairball but i work a lot so he might when I'm not here. But i do know he gags a lot, especially after drinking water. But he usually doesnt vomit ever after gagging. I dont know if these events are correlated. I'm worried about the wheezing thought because I've never heard it before and I've had since since he was a young kitten. I dont have a lot of money, but if he needs it I will definitely take him to the vet. Anyone have any advice on what I should do?
Add a comment to Sullivan's experience
Was this experience helpful?
Ozzy Cat
Black cat (Short Hair)
6 Months
1 found helpful
I got a kitten from a friend who found her a few months ago. She was very emaciated and dehydrated and now she is doing wonderfully. But here lately she is getting a very wheezy and her breathing sounds very phlegmy. She isn't having any dishcharge, loose or abnormal stools, she eats and drinks as normal. She has become a bit more lethargic but BARELY, mostly towards night time. I've been sitting in the bathroom and running the shower with her and patting Ed sides with cupped hands to Riley and gently knock any mucus loose.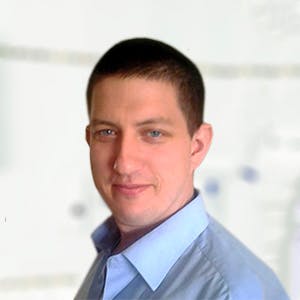 3320
Recommendations
There are a few causes for wheezing which include mucus, allergies, foreign objects, polyps, infections among other causes; if you're having no joy with the humid environment of a warm shower you should visit your Veterinarian for a once over to listen to the lungs and a general examination. You could try cetirizine at a dose of 5mg per day in case the cause is allergy related. Regards Dr Callum Turner DVM
Add a comment to Ozzy Cat's experience
Was this experience helpful?
Princess
Ragdoll
3 Years
0 found helpful
Has Symptoms
Wheezing. Nose dischargew
My cat has ongoing wheezing with a runny nose. We have took her to the vets before for a course of antibiotics which worked for a couple of months but it coming back, I have other cats that have no issues and I don't know wether to keep taking her back for more antibiotics or get her a supplement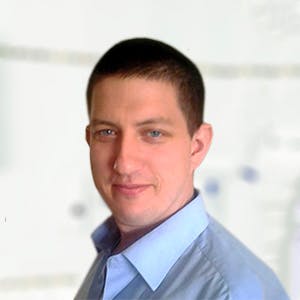 3320
Recommendations
It is possible that Princess is picking up a small infection which requires a course of antibiotics, however if this is a regular occurrence we would be thinking about checking for any other underlying issues and to test to identify the infection and the most suitable antibiotic for that infection in case the broad spectrum antibiotics are just suppressing the infection but not curing it. Regards Dr Callum Turner DVM
Add a comment to Princess's experience
Was this experience helpful?
Rookie
domestic short hair
5 Months
-1 found helpful
My five month old kitten occasionally wheezes like she is going to cough up a hairball and then doesn't. She wheezes for about a minute and is then back to normal. Most recently it happened immediately after she sneezed.

This isn't a persistent issue, I've seen it happen three times in six weeks. What could be causing this (and how worried should I be)?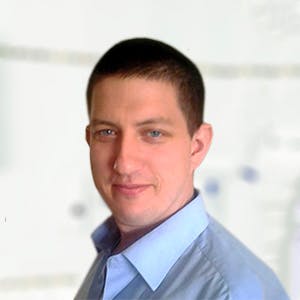 3320
Recommendations
There are many possible causes for the symptoms you're describing which may or may not be serious; airway obstruction, laryngeal disorders, nausea among other causes may lead to wheezing. If it is infrequent and Rookie isn't struggling to breathe you should keep a close eye but if it gets worse or more frequent you should visit your Veterinarian. Regards Dr Callum Turner DVM
My cat has been wheezing for 2 days whilst breathing and he just doesn't seem to be himself. He doesn't even eat or go out much in the past two days
Add a comment to Rookie's experience
Was this experience helpful?
Bob
Tiger
2 Years
0 found helpful
My cat has been lethargic for 1-2 weeks and I have gradually noticed, as at first I thought it was the heat. Today he started making this croupy dry coughing noise and seems to be breathing funny. He is not eating like usual and seems sicker than previous days. He is 2.5 years old with no prior health problems. What could be going on?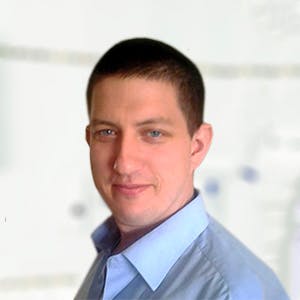 3320
Recommendations
If Bob is having some breathing difficulties you should visit your Veterinarian regardless as the cause for the breathing difficulty needs to be determined and managed; causes for breathing difficulties may include infections, parasites, heart failure, poisoning, anaemia, pain among many other conditions. Without examining Bob and having a listen of his chest I cannot say what is specifically going on. Regards Dr Callum Turner DVM
Add a comment to Bob's experience
Was this experience helpful?
Indigo
DSH Black
6 Years
1 found helpful
My indoor/outdoor cat was sneezing last week and recently started having wheezing. He sometimes has hacking attack but it's not hairballs. He's eating ok, no discharge in eyes or nose. A friend who shares same vet as me gave me chlorphenirisine to try for allergies. She doesn't open till Monday so I'm worried. He's had URI's in the past and I got antibiotic and symptoms went away.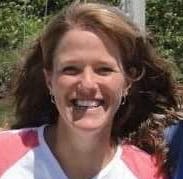 1611
Recommendations
If Indigo's breathing has progressed to wheezing, it would probably be a good idea to have him seen at a 24 hour clinic before Monday, as some respiratory diseases can quickly become problems and he may need treatment. Without seeing him, I'm unfortunately not able to examine him, and he may be fine, but I tend to error on the side of caution when dealing with breathing issues.
Add a comment to Indigo's experience
Was this experience helpful?
Paru
moggy
10 Years
-1 found helpful
My cat on occasion seems to be struggling for air, the tongue hangs out and even started going blue at some point. Then he's ok-ish and vomits. He's done this twice today, once a couple of days ago. Food seems not digested, he's not lethargic and is still eating and drinking. He's about 10 years old. He's had these These symptoms for a number of years but very occasionally. It's seems to be more frequent now. He's a heavy breather but not laboured. I can hear him breathing when he's relaxed and sleeping.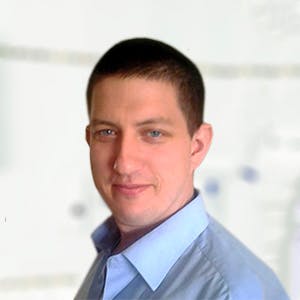 3320
Recommendations
Any case where an animal is struggling to breathe should be seen by your Veterinarian, without examining Paru I cannot narrow in on an underlying cause for the respiratory difficult as I cannot listen to his chest. Given the severity of the respiratory symptoms you should visit your Veterinarian or an Emergency Veterinarian to determine the underlying cause. Regards Dr Callum Turner DVM
Add a comment to Paru's experience
Was this experience helpful?
Bulinggit
DOMESTIC
One Month
0 found helpful
Hi! My name's Sol and I'm a first year student taking DVM. I have a cat (over one month old), it's all bones and skin. And when it breathes, I hear a whistling sound.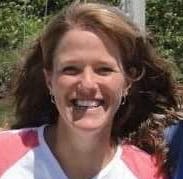 1611
Recommendations
Hi Sol, good luck with school! Without being able to examine Bulinggit, I don't have any way to determine what might be going on, but kittens can be affected by parasites, infection, and infectious diseases. It would be best to have him seen by a veterinarian, as they can examine him, determine what might be happening, and recommend any treatment that he may need.
Add a comment to Bulinggit's experience
Was this experience helpful?
Hank
Tuxedo
2 Years
0 found helpful
My cat is wheezing after some exercise. He is clenching his stomach in and out pretty heavily. He keeps himself low to the ground and seems to swallow after. He does this every now and then. Once, one of the first times he did this (about 6 months ago when I first adopted him), he coughed up a hair ball. I haven't seen him cough one up since and he occasionally will wheeze but the last two days he is wheezing a lot after playing and he hasn't eaten his wet food, which is the first time I've seen him behave this way.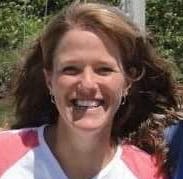 1611
Recommendations
Cats can develop allergies, asthma, heartworm disease and hairballs that can all look like that behavior. Since it may be something serious that needs treatment, it would be a good idea to have Hank seen by a veterinarian. They can assess his health and determine what might be going on.
Add a comment to Hank's experience
Was this experience helpful?
Yoda
Tuxedo
7 Years
1 found helpful
Hello. I took my cat, Yoda, into a vet for coughing and was told it seened like asthma. The vet injected one shot of depo-medrol. The vet explained it would get rid of the cough for approx. 4 months and it did. He also explained that an increased thirst, appetite and urination would occur and as well it did. I never returned after the 4 month's because the cough stayed away for about 5 month's and then I started noticing Yoda losing a lot of weight and rear leg muscle. He now walks as though he is wagging his whole rear section, almost flat footed, climbing stairs and jumping has become difficult for him. I finally did look up the medicine Depo-Medrol and side effects where these symptoms have been mentioned. My questions are though, can this occur from just one shot? Also, will he ever regain his rear leg muscles and walk normally again? It has now been about 8 months, cough is back but not as bad, no further shots, appetite still huge and thirst but no weight gain. Thank you in advance.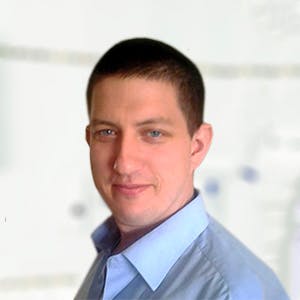 3320
Recommendations
Cats usually tolerate Depo-Medrol (methylprednisolone) well especially with a single dose, multiple dosages may lead to complications like Cushing's which may result in muscle wasting, increase in thirst, increase in urination among other symptoms. You should return to your Veterinarian for an examination (not another shot) just to see what exactly is going on and whether there are any management options. Regards Dr Callum Turner DVM www.zoetisus.com/products/cats/depo-medrol.aspx
Add a comment to Yoda's experience
Was this experience helpful?
Monkey
Orange tabby
6 Months
0 found helpful
I have 3 kittens who are 6 months old. I gave them all some deworming solution. One of the kittens, the chunkiest one, has started to become slightly wheezy sounding as well as very lethargic. He can barely pick him self up or roll over at time. He doesn't wobble or anything really when he walks but walk slowly. He will drink water fine out of He syringe I keep feeding him and occasionally he will eat. I'm buying wet food tomorrow so he doesn't have dry. I just don't know what to do.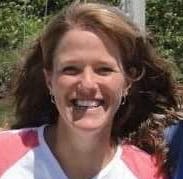 1611
Recommendations
Kittens are prone to infectious disease, and parasites that may not be treated by common deworming medications. Monkey sounds like he needs veterinary attention, and it would be best to have him seen. They'll be able to examine him, determine what might be going on, and recommend any treatment that he might need. I hope that he is okay.
Add a comment to Monkey's experience
Was this experience helpful?
Baby Dumpling
house cat
3 Years
1 found helpful
My cat was diagnosed with allergies about 2 years ago and about every 2 months is treated with a steroid injection - Depo-Medrol. I was wondering if there is another alternative to the injections? Also, is there a long term negative side effect of taking this medication. Thanks.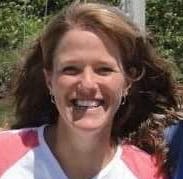 1611
Recommendations
There are long term side effects associated with Depo Medrol injections, one of which includes diabetes. She may be able to take oral steroids with similar success, or she may respond well to Apoquel or an anti histamine. Without seeing her, I can't comment on how best to treat Dumpling, but you can discuss these alternate therapies with her veterinarian.
Add a comment to Baby Dumpling's experience
Was this experience helpful?
Emmett
American Shorthair
10 Years
0 found helpful
Hi,
My cat hunches low on the ground and wheezes. She does this 2-ish times a month and sometimes has tiny mucous droplets flying out of her. She never produces a hairball. Is this cat asthma? I am so worried? How expensive will medication get?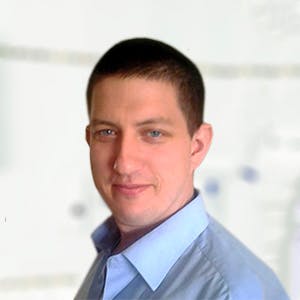 3320
Recommendations
Before we start thinking about treatment, you should visit your Veterinarian for an examination which will include a thorough examination of Emmett's respiratory tract; then based on your Veterinarian's findings, they may require further testing. Without knowing the specific cause, I cannot give you much guidance but make contact with your Veterinarian for an examination to start the ball rolling. Regards Dr Callum Turner DVM
Add a comment to Emmett's experience
Was this experience helpful?
Morris
stray
Don't know
0 found helpful
A stray cat has been visiting us for a couple of months. He's very affectionate but seems lethargic and I can feel and hear weird sounds from his chest ( wheezing)?
He tires easily and flops down on the ground after purrring and eating.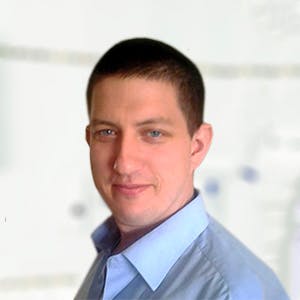 3320
Recommendations
Without examining Morris, I cannot say whether there is something serious occurring with with him; infections, heart disease, foreign objects in the nose, polyps among other conditions may cause wheezing. I cannot give you any specific information without more information. Regards Dr Callum Turner DVM
Add a comment to Morris's experience
Was this experience helpful?
Bubba
Unknown
3 Months
1 found helpful
Hi, I just adopted a kitten yesterday from an animal shelter. She had been treated for lungworms and we have to take her back in a week to get retested, but ever since we picked her up she has been wheezing. It's more of a clogged up sound rather than it sounding like she can't breathe, but I am still worried. Is this just going to occur for awhile longer since she had them? Or does this mean they are still there and she needs to be retreated?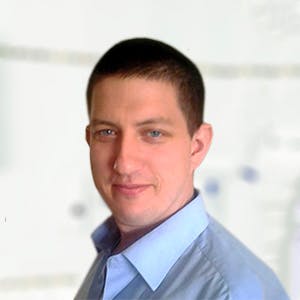 3320
Recommendations
Treatment of lung worms can be difficult and may be complicated by secondary infection; treatment may be long in duration to ensure that all worms have been treated. You may still see some respiratory symptoms, some of the wheezing may be due to a new environment (allergens or irritants) but if you are concerned it is better to have Bubba checked to be on the safe side. Regards Dr Callum Turner DVM https://wagwalking.com/cat/condition/lungworms www.msdvetmanual.com/respiratory-system/lungworm-infection/overview-of-lungworm-infection
Add a comment to Bubba's experience
Was this experience helpful?