What is Chest Bone Deformity?
This deformity almost always shows up in puppies when they are born, and it may get worse or it could fix itself during growth. Your puppy's chest should form an outward curve, rather than a flat or sunken chest. Chest bone deformity is a deformation of the chest and ribs, which can cause a smaller space for the heart and lungs. This will lead to serious breathing and heart abnormalities, so the deformity should be treated as soon as possible. It the deformation is mild, there is usually no need for treatment of any kind, but you should set an appointment with your veterinarian if you suspect your puppy may be suffering from pectus excavatum or pectus carinatum.
A chest bone deformity is a genetic malformation in the chest. There are two types of chest bone deformities: pectus excavatum (funnel chest) is a separation of the sternum and cartilage, thorax narrowing, and unusually shaped ribs causing a flat or sunken chest. Pectus carinatum (pigeon breast) is a chest bone and rib disfigurement causing the chest to bow outwards into a point instead of a curve. Both of these disfigurements can cause serious compression of the lungs and heart.
Symptoms of Chest Bone Deformity in Dogs
Symptoms of chest bone deformity depend on whether your puppy has pectus excavatum or pectus carinatum.
Pectus excavatum
Narrowing of the chest on one or both sides
Flat or sunken chest
Panting or heavy breathing due to compressed lungs
Coughing
Heart murmur
Erratic heart rate from compressed heart
Blue tint to skin and mucus membrane (cyanosis)
Curving of the spine (scoliosis)
Loss of appetite
Throwing up food and water
Losing weight
Exhaustion
Unable to walk
Pectus carinatum
Bump or point on chest
Chest that bows outwards
Difficulty walking
Breathing difficulty
Disfigured limbs
Umbilical hernia
Dental problems
Appetite loss
Wheezing
Vomiting
Weight loss
Inability to exercise
Digestion problems
Blue tint to skin and mucous membranes (cyanosis)
Depression
Types
Pectus excavatum is a genetic deformity of the chest bone, which causes the narrowing of the ribs and indented or flattened chest. Pectus carinatum describes the congenital deformity of the chest bone causing the breast to bow outwards.
Causes of Chest Bone Deformity in Dogs
Chest bone deformity is almost always a hereditary disorder, which shows up more often in males rather than females. Both pectus excavatum and pectus carinatum are already present at birth, but may not be visible until your puppy shows symptoms of breathing difficulty and failure to thrive. Pectus excavatum is much more common than pectus carinatum, which is quite rare in puppies. Those that are most affected by these disorders are:
Boston Terrier
English Bulldog
French Bulldog
Shih Tzu
Pekingese
Cavalier King Charles Spaniel
Diagnosis of Chest Bone Deformity in Dogs
If available, it is helpful to give your veterinary caregiver a complete medical background and history of illnesses of the mother and father of the puppy. The veterinarian will do a complete and comprehensive physical examination on your puppy to determine the extent of the deformity and whether it is causing the symptoms you have described to him. Although your veterinarian can usually tell just by looking at your puppy, he will need to get some tests done for a concrete diagnosis. These tests are:
Complete blood count (CBC)
Packed cell volume
Blood gas and chemical panel
Glucose analysis
Urinalysis
Urine specific gravity
Digital radiography (x-rays) of the chest and abdomen
Electrocardiogram (ECG)
Echocardiogram (EKG)
Some other tests that may be done are an ultrasound to check for heart disorders, a CT scan and MRI to further investigate the chest deformity.
Treatment of Chest Bone Deformity in Dogs
The treatment that your veterinarian chooses for your puppy depends on which type of chest bone deformity he has and how severe it is. If the deformity is mild and is not compressing any major organs such as the lungs and heart, there is no need for treatment. The veterinarian will just want to monitor your puppy to make sure the lungs and heart do not become compressed as your puppy grows.
Corrective splints can be used if the deformity is not severe enough for surgery. Surgical procedure to remove the deformed part of the chest bone and replacement with a cast made of fiberglass. The cast will be made by fitting it to your puppy's chest and then attaching it to your puppy's sternum with sutures. This surgery is relatively new and is usually only done on puppies if they are over three months old and the deformity is severe.
Physical therapy is usually necessary whether your puppy has surgery or not. This kind of deformity can correct itself as the puppy grows so the veterinarian may suggest you wait and try physical therapy for a few months before getting splints or surgery. Antibiotics and pain medication are usually prescribed if the veterinarian suspects any kind of infection.
Recovery of Chest Bone Deformity in Dogs
An important part of any treatment is to follow your veterinarian's instructions and to bring your puppy back for check-ups. If surgery has been done on your pet, providing a quiet place to rest will be an important part of his recovery. As with any medical condition, be sure to contact your veterinarian if you have any concerns or feel that your dog is not well.
Chest Bone Deformity Questions and Advice from Veterinary Professionals
cilla
French Bulldog
10 Weeks
1 found helpful
Has Symptoms
pointed breast narrow ribs
i have a 10 week frenchy and noticed that her chest bones sticks out very badly almost to a pointy shape and her ribs are very narrow. she pants quite alot especially when playing and when shes warm from snuggling in. shes start sneezing when shes napping and spraying very small amounts of fluid when doing so. ive noticed when breathing she inhales a very small breath but seems to have a bigger exhale if that makes any sense. when she is warm sleeping she tilts her head right back and pants quite alot which made me think she felt like she was smuthered which got me a little worried.. she is the smallest of the litter and is skinny and boney but not under weight. overall she eats well, drinks well even plays well and naps alot after her play time which describes a normal playful puppy to me but her chest and rib cage looks very dramatic how it sticks out.. when visiting vets they had never seen this before in dogs only in cats but not as dramatic as cillas. vet explained that cilla seems to be breathing from bottom half of abdomen rather than the top and explained that her deformity may have affected her diapgram or even a part of her spine but as i stated before she seems to be a normal puppy putting aside how her chest/breathing is and she walks and runs normal. i am very worried about cilla with vet not seeing this condition before and with her telling me what else her condition could have affected. vet explained when i return next week she will have a plan of action after she does her research on what she found after examning cilla.. hope i can find out a bit more information here to what i received from my vets to put my mind at ease as im automatically thinking the worst. thanks
Add a comment to cilla's experience
Was this experience helpful?
Lady Bella Rose
Basset Hound
8 Months
0 found helpful
I recently rescued a Basset Hound and I've noticed her ribs narrow on the sides then come to like a point. Is this normal in this breed? I notice that she breaths fast when shes asleep. I've never had a hound dog before and I'm trying to learn as much as I can about her breed.
Add a comment to Lady Bella Rose's experience
Was this experience helpful?
Frenchie puppies
French Bulldog
4 Weeks
0 found helpful
I am a breeder of french bulldogs and we recently had a litter where 2 of our male pups have inverted chest. One is more severe than the other with one being slightly indented and the other feeling more like there is a deeper hole in the center of the ribs. The pups are 3 weeks old, almost 4. We suspect that it is the breeder male that has the deformity somewhere in his genetics. The male himself has a completely normal chest as do the mothers. This is the second litter weve had where one or more pups have had this problem. We dont want to continue a genetic line that is very prone to this deformity. Should we consider getting another male? Or would you believe that it would more than likely be the mothers carrying this gene?
Add a comment to Frenchie puppies's experience
Was this experience helpful?
Maggie
English Cocker Spaniel
4 Years
1 found helpful
I have noticed the right side bone is bent inside exactly above the heart, and recently she was diagnosed with enlarge heart which extend up to 5 ribs. Is it due to chest deformation? Please advice and what can we do as diagnosis.

Regards,
Ravi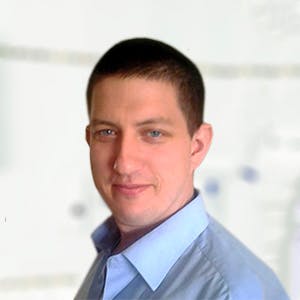 3320
Recommendations
Normally deformities of the chest whether it be the ribs or the sternum are usually palpable and are visible easily on x-rays; if you think that there is a deformity you should consult your Veterinarian for an examination and possibly have some x-rays done (will also show heart enlargement too) to assess the severity. Regards Dr Callum Turner DVM
Add a comment to Maggie's experience
Was this experience helpful?
Tulla
Shih Tzu
9 Years
1 found helpful
We have a 9 yr old Shih Tzu. We have noticed in the last couple of days that her sternum seems to be protruding out. We haven't noticed it in the past. She does not show any signs of hurting, no shortness of breath or any other signs of pain. Is this something to be concerned about? Should we take her in to out vet? What causes a protruding sternum? Thanks Bernie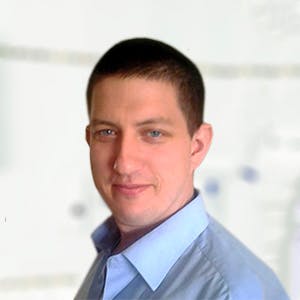 3320
Recommendations
Thank you for your question. If you have suddenly noticed a protrusion on your dog's sternum, it may have grown quickly which may be of concern. The origin of the protrusion will determine the severity. It may be originating from the bone of the sternum, the cartilage section of rib meeting with the sternum or from the soft tissues surrounding the area. Depending on the location, the top (nearest the head) of the sternum has a protrusion called the manubrium and the bottom (nearest the hind legs) has a protrusion called the xiphoid process. Other protrusions (or lumps) may originate from the soft tissues, muscle or fat. I would recommend to visit your Veterinarian to ensure that it isn't the start of something serious. Regards Dr Callum Turner DVM
I am concerned about my 13 week old SBT puppy. Also has cleft lip, but no cleft palate. I've noticed she doesn't like to be picked up. Also the top end of her chest/rib cage is almost pointed. From side view it looks like it has a step almost where ribs drop down. She eats well, plenty of energy. Small as she had to be tube fed. Always been smaller than siblings. Vet at 6 wk check detected a heart murmur. Does this sound like a deformity like you have discussed.
Worried other mummy,
Thk you for any advice
Add a comment to Tulla's experience
Was this experience helpful?
Happy
dachund
7 Months
0 found helpful
Has Symptoms
Lump on sternum and cough
I have a rescued dapple dachshund. He was in very bad shape when I got him and he has turned into the happiest puppy I have ever seen. Since I've had him he has a lump coming out of his sternum. It feels like it is apart of the bone that maybe just sticks out. I thought that as he put weight on it would go away, but it is still present. He is very active and hops anytime he gets the chance. I have noticed slight coughing that has more recently become more prominent. I have had him for a little over a month now and he was about 6 months old when I got him. Since he was so young could it be that the extreme malnutrition and possible inbreeding could be the cause of the lump? It doesn't seem to hurt him or slow him down at all.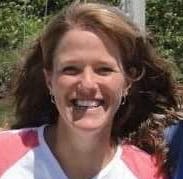 1611
Recommendations
It isn't uncommon for dogs to have prominent sternums, especially longer breeds of dogs. It might be a good idea to have him examined to make sure the cough isn't anything to worry about, and your veterinarian can look at the lump at the same time and let you know if it is a problem, or normal for Happy.
Add a comment to Happy's experience
Was this experience helpful?
Ted
Shih Tzu
9 Weeks
0 found helpful
I brought a male shih tzu just over a week ago he is nearly 10 weeks old took him to the vet for injections few days ago upon examination she told me he has pectus excavatum? I asked her what could be done but she didn't seem very positive..... He is eating well and playing well.... When asleep his breathing does seem a bit deep but I don't know if she's just made me paranoid.... I have booked in with another vet for a few days time..... For a second opinion.... I'm so worried at what could happen in the mean time :(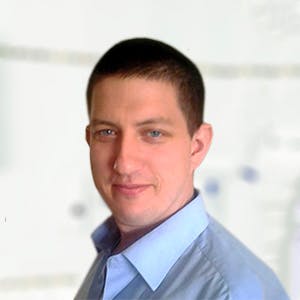 3320
Recommendations
Conditions like pectus excavatum can vary in severity with some cases being mild (resolving themselves as a dog grows) to others being more serious (requiring surgery); without examining Ted I cannot give you any indication of the overall severity. A second opinion with another Veterinarian is a good idea to get another point of view, an x-ray may be useful to assess the condition and to track progress over the months. Regards Dr Callum Turner DVM
Add a comment to Ted's experience
Was this experience helpful?
Mantis
French Bulldog
5 Months
0 found helpful
This evening, my boyfriend was sitting with our dog and noticed a lump towards the bottoms of his rib cage on his chest. It's soft, and doesn't seem to be causing him any pain or effecting his breathing. I didn't notice it until he told me so not sure how long it has been there. He had surgery for a broken right hind leg last week, so we don't know if it is relates to that or an independent issue. We have a follow up on Friday. Is it safe to wait until then for the vet to look at it or should we take him sooner?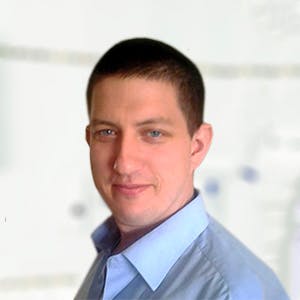 3320
Recommendations
If Mantis is in no pain and the lump is not causing any problem I would just keep a close eye on it for now; sometimes lumps may appear due to inflammation of fat, some fluid accumulation among other benign causes. Obviously if the lump grows in size, becomes painful, Mantis has trouble breathing or any other symptoms visit your Veterinarian immediately. Regards Dr Callum Turner DVM
Add a comment to Mantis's experience
Was this experience helpful?
Bones
Shih Tzu
9 Weeks
1 found helpful
Has Symptoms
Curved ribs, breathing, skinny, doesn't eat well
I have a now 9 week old Shih Tzu. I noticed before we brought it home from the breeder, that it was the smallest one and that the rib cage has a curve outwards. It's a slim puppy and eats sparingly, but seems to eliminate well and plays for about 20 minutes before relaxing again. It snorts a lot and breathing seems labored, especially when picked up and carried by holding it's undercarriage. but overall, seems to be happy and normal puppy. The breeder told me that this will correct itself as it grows and the pinched nose opens up. Should I be concerned?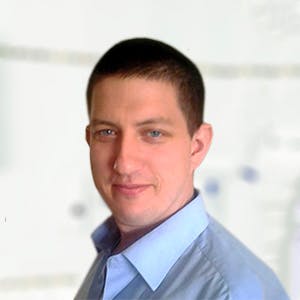 3320
Recommendations
There are various different types of chest bone deformity in dogs, some which don't affect the day to day life are usually not concerning; others which may restrict the chest or have ribs separated can be more worrisome. I would take Bones to your Veterinarian to have them check the extent of the deformity and to get Bones his vaccinations if he hasn't received them yet. Regards Dr Callum Turner DVM
Thanks. We are scheduled for our next round of shots in 3 weeks and will do so. I guess what I really would like to know at this point (because we won't know for sure until he's tested and looked at by a vet), is whether or not these type of curves correct themselves if the pinched nostrils open up, or is this unrelated?
Add a comment to Bones's experience
Was this experience helpful?
Dave
English Creme golden retriever
6 months
0 found helpful
I have an almost 6 month old English Creme Golden Retriever. He has swimmer's chest as a puppy. He walks and runs just fine now but his chest never fully corrected. We know from the breeder that his ribs grew too closely to his heart and lungs and that it would impact his life. He breaths fast and hard and tires easily. We are just concerned things may be worsening because he is peeing in his crate often and coughing. He has always had a strong appetite and still does even with these new symptoms.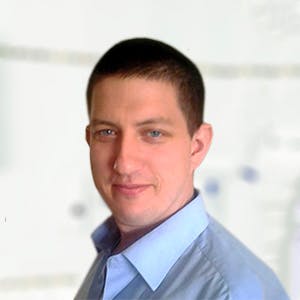 3320
Recommendations
I would highly recommend getting x-rays done of Dave's chest to determine the extent of the deformity and whether surgical intervention is necessary; also you should plan on neutering Dave as there may be a genetic component to this condition. Urinating in his crate may be unrelated to this condition and should also be checked (for protein, bacteria, glucose etc…) when you visit your Veterinarian. Regards Dr Callum Turner DVM
Add a comment to Dave's experience
Was this experience helpful?
Chloe
Daschund
3 Years
-1 found helpful
We just rescued a 3 year old daschund .. her rib cage is huge! She doesn't appear to be bothered by it but it's definitely abnormally large. Should I be worried?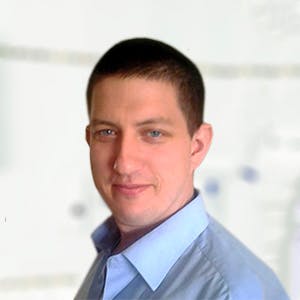 3320
Recommendations
Some ribcages (or other bones) may be deformed or enlarged. If the deformity doesn't seem to be causing any problems, I wouldn't worry about it and have your Veterinarian take a look at the next checkup, if you notice any breathing or movement problems, speak with your Veterinarian sooner. Regards Dr Callum Turner DVM
Hello,
I have a 6 year old male Dachshund. We have noticed he is "coughing" a lot and is breathing from his lower stomach more so than his chest.

We have ran various tests and taken him to specialist. He has been on prednisone and is being treated for a possible immune intolerance, but he continues to cough.

Last year he collapsed and had bruising on his lungs and bleeding. We watched our cameras back and nothing happened to cause this? The coughing started not long after this episode. I am sure that the base of his rib cage (that expands outwards) became more "flicked up" on the ends and was protruding more so than I recalled it ever.

The Vet didn't think much of my observation. It is just now I thought I would google if the ribs cage being funny and the coughing are connected and the more I read this post I feel it ticks so many boxes.

He has began to lose weight and when he coughs, it is either like he is struggling to breathe, honking or gagging as if to vomit.
Add a comment to Chloe's experience
Was this experience helpful?
Max
Pekingese
2 Years
1 found helpful
Hello my pekingese-mix I have had for over a year has always had his chest pointed outward when laying on his back, he is a very happy dog. He never gets sick and never seems like his chest gets in the way of any activities or restricts him from doing anything he wants to. He is always running around and is very active. He doesnt have trouble breathing and the only 'symptom' if you will is his very small umbilical hernia which i am looking into also, and his hind legs very slightly go to the left while running but doesnt seem bothersome.I have been looking more into chest deformities and am wondering if it hurts him in any way I can not see, or if it is serious. Thank You.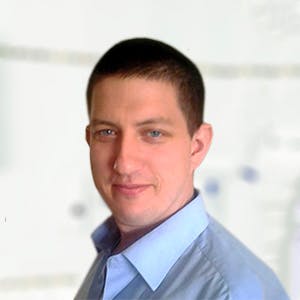 3320
Recommendations
If Max doesn't display any exercise intolerance or signs of pain it is most probable that it isn't affecting him. Umbilical hernias are common in dogs and the majority of the time they are comprised of fat which has passed through the umbilical opening, if intestine or other organs pass through it may lead to complications, many people don't correct hernias unless they are causing a health problem or a dog is having a different surgery (like neutering) and they add-on the hernia surgery. The hind limbs going to one side is common in small breed dogs, at your next Veterinarian visit just have your Veterinarian check his hind limbs for flexion and the patella for luxation. Regards Dr Callum Turner DVM
Add a comment to Max's experience
Was this experience helpful?
Chewy
Pekingese
1 Year
0 found helpful
I have a peek-a pom. he is 1. he whole life he has had a very hard bone like lump around is rib cage. should this be a concern. It doesn't seem to be growing. Doesn't cause him pain.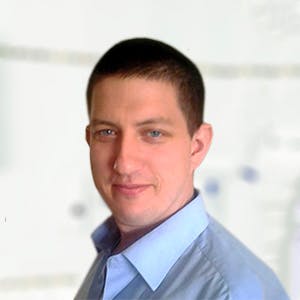 3320
Recommendations
If the chest deformity isn't causing any health problems, it isn't an emergency but should be checked by your Veterinarian at Chewy's next check up, an x-ray may be taken, the cause may be due to inflammation of the cartilage of the ribs; until you see your Veterinarian just keep an eye on the lumps and if there are any changes in size, development of breathing difficulties, loss of appetite or any other changes visit your Veterinarian immediately. Regards Dr Callum Turner DVM
Add a comment to Chewy's experience
Was this experience helpful?