Chest Bone Deformity in Dogs
Chest Bone Deformity in Dogs
Veterinary reviewed by: Dr. Linda Simon, MVB MRCVS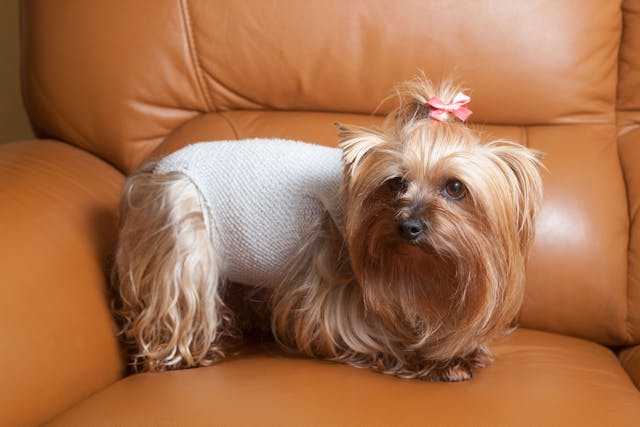 Veterinary reviewed by: Dr. Linda Simon, MVB MRCVS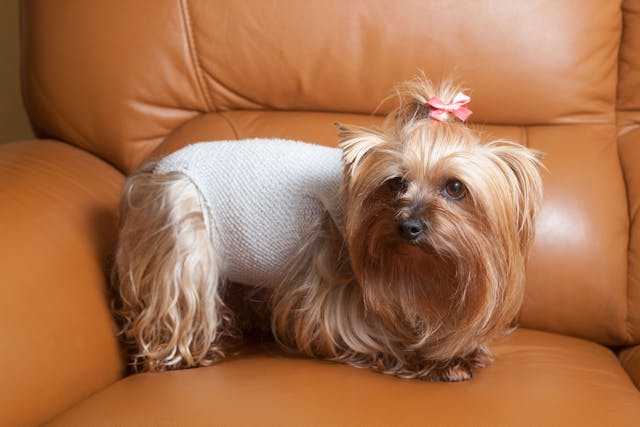 What is Chest Bone Deformity?
This deformity almost always shows up in puppies when they are born, and it may get worse or it could fix itself during growth. Your puppy's chest should form an outward curve, rather than a flat or sunken chest. Chest bone deformity is a deformation of the chest and ribs, which can cause a smaller space for the heart and lungs. This may lead to serious breathing and heart abnormalities, so the deformity should be treated as soon as possible. It the deformation is mild, there is usually no need for treatment of any kind, but you should set an appointment with your veterinarian if you suspect your puppy may be suffering from pectus excavatum or pectus carinatum.
A chest bone deformity is a genetic malformation in the chest. There are two types of chest bone deformities: pectus excavatum (funnel chest) is a separation of the sternum and cartilage, thorax narrowing, and unusually shaped ribs causing a flat or sunken chest. Pectus carinatum (pigeon breast) is a chest bone and rib disfigurement causing the chest to bow outwards into a point instead of a curve. Both of these disfigurements can cause serious compression of the lungs and heart.
Chest Bone Deformity Average Cost
From 367 quotes ranging from $200 - $5,000
Symptoms of Chest Bone Deformity in Dogs
Symptoms of chest bone deformity depend on whether your puppy has pectus excavatum or pectus carinatum.
Pectus excavatum
Narrowing of the chest on one or both sides
Flat or sunken chest
Panting or heavy breathing due to compressed lungs
Coughing
Heart murmur
Erratic heart rate from compressed heart
Blue tint to skin and mucus membrane (cyanosis)
Curving of the spine (scoliosis)
Loss of appetite
Throwing up food and water
Losing weight
Exhaustion
Unable to walk
Pectus carinatum
Bump or point on chest
Chest that bows outwards
Difficulty walking
Breathing difficulty
Disfigured limbs
Umbilical hernia
Dental problems
Appetite loss
Wheezing
Vomiting
Weight loss
Inability to exercise
Digestion problems
Blue tint to skin and mucous membranes (cyanosis)
Depression
 Types
Pectus excavatum is a genetic deformity of the chest bone, which causes the narrowing of the ribs and an indented or flattened chest. Pectus carinatum describes the congenital deformity of the chest bone causing the breast to bow outwards.
Top
Causes of Chest Bone Deformity in Dogs
Chest bone deformity is almost always a hereditary disorder, which shows up more often in males rather than females. Both pectus excavatum and pectus carinatum are already present at birth, but may not be visible until your puppy shows symptoms of breathing difficulty and failure to thrive. Pectus excavatum is much more common than pectus carinatum, which is quite rare in puppies. Those that are most affected by these disorders are:
Boston Terrier
English Bulldog
French Bulldog
Shih Tzu
Pekingese
Cavalier King Charles Spaniel
Top
Diagnosis of Chest Bone Deformity in Dogs
If available, it is helpful to give your veterinary caregiver a complete medical background and history of illnesses of the mother and father of the puppy. The veterinarian will do a complete and comprehensive physical examination on your puppy to determine the extent of the deformity and whether it is causing the symptoms you have described to him. Although your veterinarian can usually tell just by looking at your puppy, he will need to get some tests done for a concrete diagnosis. These tests can include:
Complete blood count (CBC)
Packed cell volume
Blood gas and chemical panel
Glucose analysis
Urinalysis
Urine specific gravity
Digital radiography (x-rays) of the chest and abdomen
Electrocardiogram (ECG)
Echocardiogram (EKG)
Some other tests that may be done are an ultrasound to check for heart disorders, a CT scan and MRI to further investigate the chest deformity.
Top
Treatment of Chest Bone Deformity in Dogs
The treatment that your veterinarian chooses for your puppy depends on which type of chest bone deformity he has and how severe it is. If the deformity is mild and is not compressing any major organs such as the lungs and heart, there is no need for treatment. The veterinarian will just want to monitor your puppy to make sure the lungs and heart do not become compressed as your puppy grows.
Corrective splints can be used if the deformity is not severe enough for surgery. A surgical procedure to remove the deformed part of the chest bone and replace it with a cast made of fiberglass may be performed. The cast will be made by fitting it to your puppy's chest and then attaching it to your puppy's sternum with sutures. This surgery is relatively new and is usually only done on puppies if they are over three months old and the deformity is severe. 
Physical therapy is usually necessary whether your puppy has surgery or not. This kind of deformity can correct itself as the puppy grows so the veterinarian may suggest you wait and try physical therapy for a few months before getting splints or surgery. 
Antibiotics and pain medication are usually prescribed if the veterinarian suspects any kind of infection.
Top
Worried about the cost of Chest Bone Deformity treatment?
Pet Insurance covers the cost of many common pet health conditions. Prepare for the unexpected by getting a quote from top pet insurance providers.
Recovery of Chest Bone Deformity in Dogs
An important part of any treatment is to follow your veterinarian's instructions and to bring your puppy back for check-ups. If surgery has been done on your pet, providing a quiet place to rest will be an important part of his recovery. As with any medical condition, be sure to contact your veterinarian if you have any concerns or feel that your dog is not well.
Chest bone deformities can be expensive to treat. To avoid high vet care expenses, secure pet health insurance today. The sooner you insure your pet, the more protection you'll have from unexpected vet costs.

Top
Chest Bone Deformity Average Cost
From 367 quotes ranging from $200 - $5,000
Top
Chest Bone Deformity Questions and Advice from Veterinary Professionals
Pomchi
3 days
9 found helpful
9 found helpful
Hello I have a puppy who is 2 days old his mother tried to cannibalize him. He seems to have characteristics of a swimmer pup, but he also has a very weird chest his ribs come out further than the other puppies and sinks in in the middle his chest feels more like a box than rounded. he has been separated from mom is being warned with heating pads and he is eating puppy formula from a bottle every 2 hours he was 2.7oz at birth the other puppies were 4.5 and up. The chest shape is very hard to see in pictures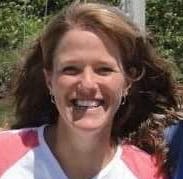 Dr. Michele K. DVM
9 Recommendations
Thank you for your question. From your description, I'm not sure the puppy will Survive. It would be best to have the puppy seen by a veterinarian, as they can examine the puppy and see if there's anything that can be done. Until then, keeping the puppy separated from the mother is a good idea, bottle feeding and keeping it warm.
Oct. 10, 2020
Was this experience helpful?
Staffordshire Bull Terrier
9 weeks
5 found helpful
5 found helpful
My staffy's chest sticks out and she has a very bad appetite so it's making me worry as I'm unsure if it's an abnormality in her chest or severe weight loss that is making it appear that way, it isn't as noticeable in that picture as it in when she's walking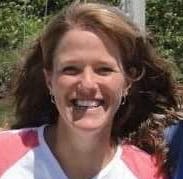 Dr. Michele K. DVM
5 Recommendations
Thank you for your question. Parasites are a very common problem in puppies that can cause the signs that you are describing. It would be best to have your pup seen by a veterinarian, as they can look at a fecal sample under a microscope and see if parasite eggs are there, and they can examine her to see what might be going on. I hope that all goes well for her!
Oct. 5, 2020
Was this experience helpful?
Chest Bone Deformity Average Cost
From 367 quotes ranging from $200 - $5,000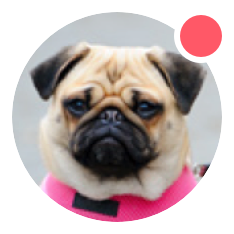 Need pet insurance?