What is Clostridium ?
Clostridium will dwell within the soil and can be found in dogs that are not exhibiting any symptoms of distress. The bacteria will become problematic when there is an overgrowth and spores are formed. These spores then produce endotoxins. These toxins cause inflammation in the colon. Dogs of any age and of any breed can be affected by clostridium.
Clostridium in dogs is a bacterial infection that causes severe diarrhea. There are two specific types of clostridium in dogs, clostridium perfringens and clostridium difficile. Both types of clostridium are bacteria that spread throughout your dog's intestinal tract and is spread through contact with an infected dog's feces. Clostridium difficile can also be transmitted through food that is infested.
Book First Walk Free!
Symptoms of Clostridium in Dogs
Clostridium in dogs will affect the intestinal tract. Some dogs will not exhibit symptoms when infected and have a strong immune system that allows their body to fight off the infection. If you notice any of these symptoms, contact your veterinarian for an appointment.
Diarrhea that can become severe
Dehydration
Abdominal cramps
Elevated fever
Vomiting
Lethargy
Types
Clostridium may be caused by C. perfringens or C. difficile. Cases may be acute or chronic and may also present as asymptomatic, or cause your canine severe gastrointestinal distress.
Causes of Clostridium in Dogs
Your dog can become infected with clostridium by coming into contact with infected feces or by ingesting infected feces. Clostridium also can dwell within the soil and can be easily picked up if your dog ingests any part of the soil that is infested with clostridium.
Clostridium will produce toxins that cause bacterial infections to occur within the intestinal tract of your dog. They are also anaerobic; this means they are able to grow even when there is no oxygen present. Clostridium also forms spores that allow if to withstand any changes to its environment making it more difficult to kill the bacteria.
Diagnosis of Clostridium in Dogs
Your veterinarian will begin your appointment by asking you what symptoms you have seen and about your dog's medical history. They will also ask about your dog's diet and normal daily routine. This will give them a little more background information on your dog and help them to narrow their search for the cause of your dog's illness.
If possible, bring in a fresh fecal sample for your veterinarian. Do not worry if you are unable to collect a fresh sample, your veterinarian will be able to collect a sample for analysis. Clostridium will be diagnosed by analyzing a fecal smear. Your veterinarian will be able to see if clostridium is present in the feces.
Your veterinarian may also opt to perform other tests including a complete blood count and a urinalysis to determine if the bacterial infection has spread and they type of antibiotics that will be necessary for proper treatment.
Treatment of Clostridium in Dogs
Clostridium in dogs is treatable using oral antibiotics. Your veterinarian will discuss with you the type of antibiotic that will be used and how long your dog will need to be treated with the medication.
Generally, your veterinarian will prescribe metronidazole or amoxicillin for seven to ten days. These are the antibiotics that are used most frequently for clostridium infections in dogs. At the end of the treatments, your veterinarian may request another fecal sample to ensure that the infection is gone. If it is not gone, then another round of antibiotics will be necessary.
During treatments, your veterinarian may suggest that your dog be put on probiotics to improve their intestinal and colonic flora. This will increase the productivity of the intestines and colon and it will help put good bacteria back into your dog's intestinal tract after antibiotic treatments.
Recovery of Clostridium in Dogs
Your dog's prognosis is generally good provided that medical care was quickly sought and treatments begun. Be sure to follow all dosing instructions given for any medications prescribed by your veterinarian. Complete all follow up visits with your veterinarian to ensure that the clostridium infection has been eradicated.
When your dog is diagnosed with clostridium, you will need to spray your yard, paying close attention to your dog's potty area, with a diluted bleach solution. Clostridium can dwell in the soil so the bleach solution will kill any of the bacterium that is contaminating your yard. Clean up your dog's feces regularly and do not allow them to eat their own feces or other dog's feces.
If you have a multi-dog household, isolate the dog that is infected with clostridium and do not allow them to potty in the same area as your other dogs. Have all the dogs in your household tested for clostridium.
Clostridium Questions and Advice from Veterinary Professionals
Henry
Mini Goldendoodle
1 Year
0 found helpful
I was diagnosed with c-diff two days ago, however had symptoms for about two weeks.

Last night my dog ate and threw up his food. However, tonight he has a king with treats in it and just threw that up as well. He hasn't eaten today. Now that I really think about it his energy level isn't as high, but neither is mine and he follows me everywhere.

Early in the morning I have noticed him having rapid breathing but he eventually stops.

He is not having loose stools. They are fully formed.

He's never been puker, but has been treated twice for gastroenteritis because he likes to eat things outside.

I'm obviously worried now that he may have gotten c diff from me. I am very meticulous about hand washing and hygiene. I work in a hospital and am assuming I somehow got it there.

My question is, could it be a fluke or would it correlate with my infection?
Add a comment to Henry's experience
Was this experience helpful?
Koda
Rhodesian Ridgeback
1 Year
0 found helpful
Has Symptoms
Bloody diarrhea, weight loss
Where do I start....?

My Rhodesian Ridgeback had MAJOR stomach issues at 1 year old. Started with diarrhea, then got bloody, bright red leaky faucet for months. We went to multiple vets, specialists, lab work done, blood test, the whole nine yards, nothing came up. We then switched to a raw diet (chicken, potato, rice, veggies) and he got better, started gaining weight, etc. We thought he just had to eat raw diet!

Now 8 months later and it's back. Took him to the vet and positive for C-Diff. For the 5th time in the last year he's on metranidazole and it's just getting worse again. He's lost 10 pounds, and has VERY bloody diarrhea 10+ times a day. Straining like crazy.

What do I do? I'm out of answers.
My vet prescribed Tylan/tylosin for 10 days, Hills Science Diet IB and probiotics. It worked.
Add a comment to Koda's experience
Was this experience helpful?
kenzie
german shepherd rottie mix
10 Years
-1 found helpful
my 10 yr old large dog has been on antibiotics for yeast infection in her paws. she has been on 2 regimes of cephalexin 1500mg BID x 21 days within the last 3 months. she has been off the antibiotics for 1 week now and her stools are very loose when she has a bowel movement . just wondering if she might have C Difficile r/t the antibiotics.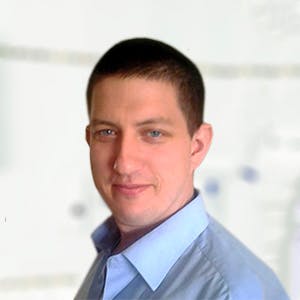 3320
Recommendations
There are many causes of loose stools which may include diet, foreign objects, infections, allergies, stress, medication side effects among other causes; try giving Kenzie some plain canned pumpkin to see if that helps to firm up her stool. If there is no improvement, visit your Veterinarian for a check up. Regards Dr Callum Turner DVM
My 5 lb dog was neutered 14 days ago and is experiencing intermittent episodes of diarrhea, sometimes looser than others, and it doesn't seem to be improving. Some stools have mucus in them. His eating habits don't seem to have changed, appetite doesn't appear to be lost or decreased. Is this normal post op? He's a shih tzu/ toy yorkie mix
Add a comment to kenzie's experience
Was this experience helpful?
Daisy
small
4 Years
0 found helpful
My mother was diagnosed with C-diff while she was at home recovering from surgery. Her dog seems to be fine, but we don't know what to clean the carpets with that won't be harmful to the dog. Do you have any suggestions?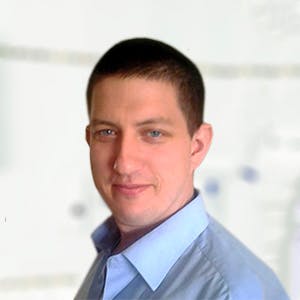 3320
Recommendations
The link below covers many aspects of being at home with Clostridium difficile and talks about pets, general hygiene and cleaning the home; you may also ask your Mother's Physician for specific advice too. Regards Dr Callum Turner DVM http://hamiltonhealthsciences.ca/documents/Patient%20Education/CDiffGoingHome-th.pdf
Add a comment to Daisy's experience
Was this experience helpful?
7
Mixed
5 Years
4 found helpful
Has Symptoms
vomiting, diarrhea, in the human
Is C-diff or Mersa transferred from dog to human?
the human has been admitted to the hospital and is in serious condition. Is the dog or the home still contagious?
Will the spores remain on the dogs coat?
Yes, C. diff is contagious. Microorganisms can be spread from person-to-person by touch or by direct contact with contaminated objects and surfaces (for example, clothing, cell phones, door handles). ... However, these people are still infected with the bacteria can spread the infection to others.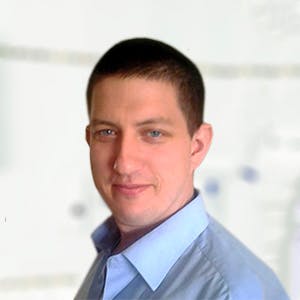 3320
Recommendations
Both Clostridium difficile and MRSA (methicillin-resistant staphylococcus aureus) may be transmitted between dogs to humans and humans to dogs, if this is suspected the dog should be tested and treated accordingly. You should also speak with your Physician about the infection as well as next steps. Regards Dr Callum Turner DVM
Add a comment to 7's experience
Was this experience helpful?
Sophia Rose
Coton de Tulear
2 Years
0 found helpful
My Coton De Tulear Sophia Rose has been diagnosed with CLOSTRIDIUM by a vet at Banfield. The Vet didn't tell me that it was contagious and now my other dog has it I'm sure. Vet didn't tell me any of this information, other than give her the 6 days of metrodiazole(sp), and the packet of probiotics. I'm furious! How am I supposed to get rid of this infection in my home? How am I supposed to ever take my dogs to the trail walking? How do they catch it from the soil? I live in an apartment community, should I be notifying management and asking them to bleach the yard? Please help! Thanks!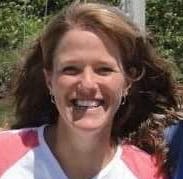 1611
Recommendations
Clostridium is a fairly common bacteria in the environment, and only tends to cause problems if there is an overgrowth in the intestinal tract. It is fairly easily treated with Metronidazole and probiotics, and can be cleared from the home with regular hygiene. Since it is spread from fecal-oral contact (eating infected feces or soil), scooping feces regularly will help prevent it in the future, and apartment management can help enforce that regulation.
Add a comment to Sophia Rose's experience
Was this experience helpful?
Bella
Yorkshire Terrier
8 Years
1 found helpful
Our baby princess yorkie (4 lbs) started on Wednesday night with diarrhea, by Thursday morning she had diarrhea with blood, so we decided to take it to the Dr. They identified illness-vomiting/diarrhea/GI. They run all the tests on her, and results were negative even fecal for bacterias, pancreatitis, Giardia...everything negative but she still continued with bloody diarrhea. Amylase 357; Bun 32; Eosinophil 0,6%; RBC 9.550; hemoglobin 22; hematocrit 67.210%; MPV 13.3 FL. No evidence of intestinal obstruction. They gave her Cerenia (injectable) 10 mg/ml - 0.03 mL IV; Famotidine (injectable)10 mg/ml - 0.17 mL IV; pyrantel pamoate 50 mg/ml 0.5 mL; IV fluid therapy 16 mL/hr LRS IV; metronidazole (injectable) 5 mg/ml - 1.3 mL IV @ 2 pm and 6 pm. At 7 pm we picked her up, but she was still very week and bloody diarrhea persisted, so they suggested to take her to ER for overnight fluids and care. Upon intake she had at 9:15 pm BG 22 and they gave her 7 ml of 50% dextrose and 7 ml salon admin IV. By 10 Pm her BG was 99, they gave her metronidazole (5 mg/ml) 4.5 ml IV BID; Barium 7 ml per rectum, ondansetron (2 mg/ml) 0.18 ml IV BID, hetastarch 2 ml IV q2 hrs. By 11 pm her BG went down to 29 and they gave her 5 ml of 50% dextrose and 5 ml salon admin IV; bag spiked to10% dextrose, line flushed. By 1 am her BG went up to 89, temp 100.6. By 2 am her BG went down to 49 and they gave her 6 ml of 50% dextrose and 6 ml saline IV. At 3 am more profuse bloody diarrhea came from her rectum, she stopped breathing, they intubated her, did CPR but she didn't respond and passed away. We want to know for peace of mind what went wrong? For us it seems that medication given at the 1st place was not enough to attack the bacteria on time and let it reproduce the entire day, so when we took her to ER was probably too late. She was the light of our lives, please let us know what do you think happened and if we could have done something better?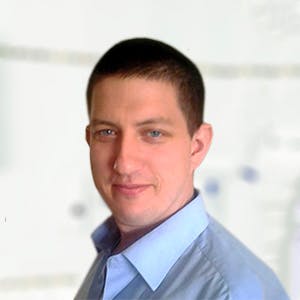 3320
Recommendations
Normal reference range for blood glucose is around 75-120mg/dL (depending on the machine used); without examining Bella (necropsy), I cannot start to comment on whether the initial treatment was appropriate or not. From the information given, I am not sure whether it was due to an infection or due to poisoning from an artificial sweetener (like xylitol in chewing gum, human toothpaste etc...). I wish I could give you peace of mind, but I am unable to say specifically what caused her death since I do not have enough information. Regards Dr Callum Turner DVM
What dog food were you giving your dog? If it was IAMS, then over the past months they have changed their recipe. So many people are having the same situation with their dogs suddenly getting violently sick with vomiting and bloody diarrhea with some dogs suddenly dying after eating this IAMS dog food. This happened to our dog. He was healthy till we gave him food from this new bag of IAMS dog food. Then he got violently sick throwing up and pooping at the same time and then suddenly died.
If you were giving your dog IAMS, please call them and the FDA to tell them what happened to you dog. Talk to a manager. They need to know in order to recall this food.
I am so sorry to hear about you Bella.
Hi Bella, I'm so sorry to hear about your dog. The reason I am commenting is that my 8 year old Cavalier passed away last week in very similar circumstances to your Princess. She started with bloody, watery diarrhoea, was put on IV fluids at the vets and had low blood glucose that wouldn't stabilise. We brought her home at 7pm on the Thursday evening and she steadily got worse and was put to sleep the following afternoon. The vet couldn't really give me a reason, other than she might have picked up a stomach bug and the fact that she already had a heart condition meant that her body just gave up. I noticed on the morning of the day she got ill she was eating a lot of grass in the garden and then vomited it back up.

Did you ever get an explaination about your dog? I'm struggling to come to terms with losing my dog so suddenly and not knowing the reason she became ill.

Best wishes
Louise
She didn't have access to any artificial sweetener, and Fecal test came negative for most of bacteria's they tested, including Giardia.
She was diagnosed with HGE (Hemorragic gastroenteritis).
Our question would be how would you treat a patient diagnosed with HGE? What kind of antibiotics and dose would you use on a patient with her characteristics (4 lbs/8 years old)?
Add a comment to Bella's experience
Was this experience helpful?
Khloe
Golden Retriever
4 Months
0 found helpful
I have a 4 month old Golden retriever puppy that has had diarrhea since I've got her. I got her stool tested the first time which came back positive with giardia. I treated the giardia with two rounds of antibiotics by the vet and got a stool sample tested again which was negative. She was still having diarrhea so I did another stool sample (3rd stool sample now) which came back negative again. I don't know what else to do. I've gave her probiotics which even made it worse, I've used organic pure pumpkin, I've even taken away her food for 12 hrs to try to get everything out and she still to this day has diarrhea. Some days its like water other days its like pudding. And whats even more weird is some days shes constipated with a hard poop. But right after that hard poop follows diarrhea. The vet just wants to put me on a prescription diet with high fiber but I feel like that is not the way to go. Is there possible something wrong that the vet is not catching? Any help is appreciated!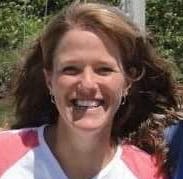 1611
Recommendations
I think the increased fiber diet is actually a good idea, as some dogs do have a fiber responsive colitis that responds to diet changes. You have ruled out parasites and tried everything else that I can think of - the fiber may do the trick for Khloe.
Add a comment to Khloe's experience
Was this experience helpful?
Bella
Maltese
5 Years
0 found helpful
Has Symptoms
Off and on Diarrhea and vomiting
My 5 year old Maltese had a dental cleaning and 2 teeth removed 1 1/2 weeks ago. Since then she has had diarrhea and vomiting off and on. We took her back to the vet 2 days after her dental for the vomiting and diarrhea and they gave her Pro Pectalin Gel but she continued to have diarrhea which was dark in color. We took her back and they put her on Metronidazole 250mg 1/4 tablet twice a day for 5 days. She started feeling a little better started eating but then the diarrhea came back and she vomited one time. We took her back to the vet and they have requested a fecal sample to test her for Clostridium. She ate again last night and had a pretty normal stool. But this morning she is not feeling good again. We are taking the fecal sample in this morning. They said this could have been brought on by the stress of the dental. Is this true or could something else be going on.Seems like she starts to feel better and then she eats and the next day is not feeling good again. She has been very healthy up until now.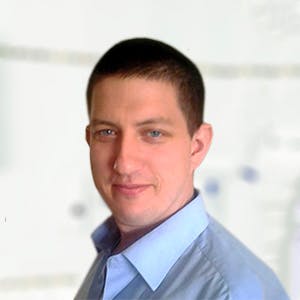 3320
Recommendations
Clostridium isn't an unusual finding in dogs faeces (most affected dogs are asymptomatic), but certain circumstances may lead to an overgrowth of Clostridium which may lead to clinical symptoms; stress may be one factor but whether the stress from a dental cleaning and extraction would be one is another question. The sampling is important to identify whether there is an overgrowth as well as having a sensitivity test to ensure the most appropriate antibiotic is used for treatment. Regards Dr Callum Turner DVM
Add a comment to Bella's experience
Was this experience helpful?
Dibs & Blue
Mix breed
3 Years
2 found helpful
Hello, both of my dogs have been diagnosed with clostridium. They are currently under treatment and now I am in the clean up phase and have a question. My question is I was told to use a 10:1 ratio of bleach on everything the come in contact with outside, and to first scrub the pavers and other surfaces with dawn dish soap and water. After that let the bleach solution sit on the surfaces for 20 minutes before rinsing off. I also have pet grass as the lawn surface instead of regular grass. Is the dawn step necessary? I have not seen this on any site that I have been googling to make sure I do this correctly.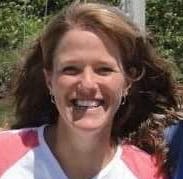 1611
Recommendations
If you are able to clean everything with the bleach solution, you should not need to do both - the Dawn step is most likely for surfaces that can not be cleaned with bleach. Bleach solution is an effective way to kill a lot of organisms, Clostridium included.
Add a comment to Dibs & Blue's experience
Was this experience helpful?
Finn
Border Aussie
3 Months
0 found helpful
My pup is 3 months old and started on panacur for round and tape worms. His stool is orange and looks like CDiff that a human would have. My vet isn't open until Tuesday. Is this a normal thing after taking panacur and being on a bland diet?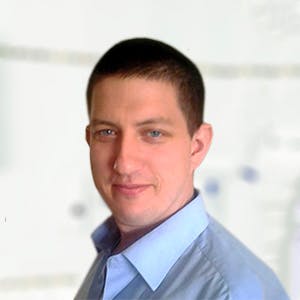 3320
Recommendations
Orange stool can be an indicator of fast intestinal transit which may occur with a variety of conditions which may include infections, parasites, digestive disorders as well as liver disease, bile duct disorders among other causes (including sudden dietary changes). You should continue with the treatment given and the bland diet for now, but if the orange stool continues you should visit your Veterinarian on Tuesday or an Emergency Veterinarian earlier if other symptoms present. Regards Dr Callum Turner DVM
Add a comment to Finn's experience
Was this experience helpful?
tanner
Pointer
13 Years
1 found helpful
My dog's appetite wasn't great, and then he went on Cephalexin for an infected wound. As soon as he did, he lost all his appetite, and it hasn't returned. Could the Cephalexin have created a bacterial overgrowth? He doesn't have much diarrhea or vomiting, but he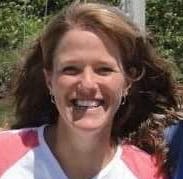 1611
Recommendations
Thank you for your email. Cephalexin can be hard on the stomach, but probaby wouldn't cause an overgrowth on a short term basis. There may be more going on with him, and without seeing Tanner, I can't comment on what might be going on. It would be best to have a follow up with your veterinarian to see what is happening with him. I hope that all goes well with him.
Add a comment to tanner's experience
Was this experience helpful?
Dakota
Siberian Husky
13 Weeks
0 found helpful
My husky pup is 3 months old. We got her on Friday, Feb 2 and Sunday, Feb 4 she began with wet stool. She had been diagnosed with round worms and giardia and given medicine. We completed the 2nd dose of Panacur. She also had medicine for kennel cough. So she has had 6 1/2 days of metronidazole,(2/10/18) and 2 rounds of 2 tablets 2x a day for 7 days of doxycycline 25mg. She continues to have wet stool and has lost weight. The vet did a stool sample for 13 organisms on 2/26 and 1 is positive for C-Diff. Vet does not want to give the puppy anymore medicine as she was given medicine for this before. I was told to Google search C-Diff and I found that after the 1st round of medicine the vet should retest stool to make sure the organism is gone. If not another round of metronidazole should be given but the vet is not giving the puppy anything. I also read that I should be spraying a bleach concoction around the area where the puppy goes potty to kill the organism. Should my puppy be given more medicine and should I be spraying the area outside with bleach/water?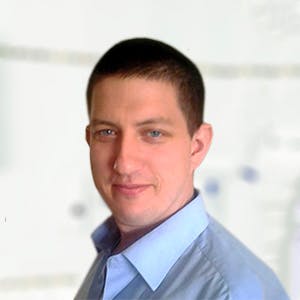 3320
Recommendations
Whilst bacterial testing after the completion of antibiotic therapy is regularly carried out, any additional treatment with antibiotics or any other prescription medications would be at the discretion of your Veterinarian; I cannot say Dakota should receive another course of antibiotics because she isn't under my duty of care and I haven't personally examined her. You should however be cleaning up all diarrhoea immediately, cleaning the anus and regularly disinfecting the floor where possible. Regards Dr Callum Turner DVM www.msdvetmanual.com/generalized-conditions/clostridial-diseases/clostridium-difficile-and-c-perfringens-infections
What is safe to use to clean anus? Soap (dawn) and water?
Disinfect floors with vinegar and water as recommended by the initial owner of the puppy or bleach and water?
I have been told by neighbors who hsve dogs that there is a law against selling a dog who is ill. The puppy has had wet stools for over a month. How can this affect her lomg term?
Add a comment to Dakota's experience
Was this experience helpful?
Timmy
Chihuahua
3 Years
1 found helpful
Timmy 9.6lbs was at the vet last wednesday A fecal smear revealed Clostridium. The vet prescibed Metronidazole 125mg twice a day for five days. I tried various methods to administer the pills and most were wasted. By saturday I managed to get him to take one and again one on sunday and monday.I called the vet to get another supply to make up for the pills lost so that he could finish the course of medication. The vet said that it was unneccessary. She has not asked to see him again for a further test to see if he is clear of CL. Now I am worried about whether he is still infected or not. Please advise He has had only 325mg total of the antibiotic. 02/28/2018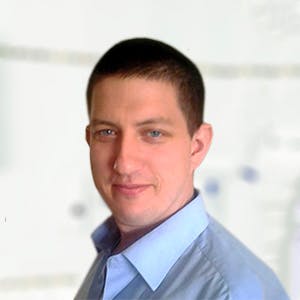 3320
Recommendations
Three tablets would be 375mg of metronidazole, anyway a full course of antibiotics should be given and it would be good practice to test Timmy again for Clostridium after he has completed the whole course of treatment; when it comes to giving tablets/pills etc… I find that holding an animal between the legs and putting my thumb to the corner of their mouth will open their mouth, after I push the tablet to the back of the throat and hold the mouth closed and rub the throat until I'm sure they have swallowed; it can take a bit of practice but it is the most effective way. Regards Dr Callum Turner DVM
My easiest way to give pills is to put it in a small amount of peanut butter on a fork. My dogs gobble it up.
Add a comment to Timmy's experience
Was this experience helpful?
Roxie
Mix
7 Years
0 found helpful
Is it possible my one dog gave my other dog clostridium even though my dog has not eaten or come in contact with the infected dogs feces? If so should I call the vet that prescribed the prescription to test the other dog? The diarrhea in the second dog has not reached the severity of the infected dogs yet but I am so nervous that she may have caught it as well. I can't really afford another $200 vet bill for the second job. What do I do?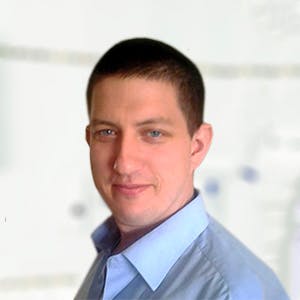 3320
Recommendations
Dogs may have diarrhoea for any number of reasons and some strains of Clostridium are normal inhabitants of the gastrointestinal tract. If there diarrhoea continues, you should have your other dog tested to be on the safe side; however stress, other infections, parasites, dietary issues, poisoning and other causes may result in diarrhoea. However, given the situation you should check in with your Veterinarian. Regards Dr Callum Turner DVM
Add a comment to Roxie's experience
Was this experience helpful?
Dublin
Labrador Retriever
17 Weeks
0 found helpful
Medication Used
Metronidazole 250mg, Fortiflora
My 17 week old puppy had a C-Diff diagnosis at 13 weeks with intussusception and surgery to correct and plicate area effected. She was on Flagyl for 14 days and after being off all meds for 2 weeks her diarrhea is back and she is once again on 14 days of Flagyl. My concern is what precautions other than rigorous hygiene in the home and personally should I be taking? Should she be out in the public for walks in the park and/or interacting with other dogs? Waiting on results of second fecal PCR panel.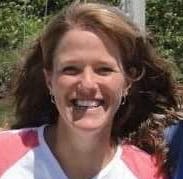 1611
Recommendations
Thank you for your email. Clostridial infections in dogs can be quite severe. I'm glad that Dublin is doing okay. Strict hygiene in your home should protect you from infection, stringent washing of bedding and contaminated areas. He may benefit from probiotics if he isn't on any now. He probably shouldn't interact with other dogs or be in public areas until the second PCR comes back, and you know that he isn't infectious. I hope that he recovers soon.
Add a comment to Dublin's experience
Was this experience helpful?
Molly
Yorkie
4 Years
3 found helpful
C-diff. I just got out of the hospital with a diagnosis of C-Diff now my dog has developed loose stools with quite a bit of mucous. I'm worried that I may have transmitted my condition to her. Is that possible?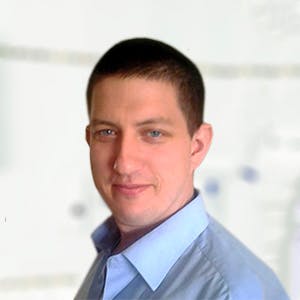 3320
Recommendations
Clostridium difficile is a bacteria which may be found in the stools of healthy dogs but may result in symptoms in cases of immunosuppression or bacterial overgrowth; infection is generally faecal oral making infection unlikely. Loose stools may be caused by a variety of causes including infections, parasites, stress, diet, foreign objects etc… Regards Dr Callum Turner DVM
Add a comment to Molly's experience
Was this experience helpful?
Misha
Maltese
10
1 found helpful
My dog was diagnosed with cDiff he on his 14 day of meds he gets 2x a day 250 mil .
How long is he contagious for??
His poops are not 100 percent hard but not soft serve either. He is eating great and pkayful
Thank you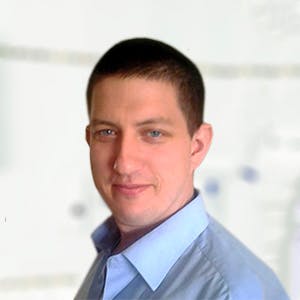 3320
Recommendations
The problem with infections of Clostridium difficile and similar bacteria are that they are found in many dogs which are asymptomatic as well; given the type of infection I would highly recommend another faecal sample be taken after the course of treatment has ended to ensure that treatment has been effective. Regards Dr Callum Turner DVM
Add a comment to Misha's experience
Was this experience helpful?
Billie
Daschund cross
6
0 found helpful
my dog has clostridium and my concern is, can it be contagious - transferred to humans through things like my dog giving kisses or sleeping with her? She is on Metronidazole, 100 mg, 1 & 1/2 once a day for 5 days. She has been sick since July when she had bloody throw up and black stools. Now and on and off since then she has had diarrhea, bloody stools, fever, not eating, and she has also bee diagnosed with pancreatitis.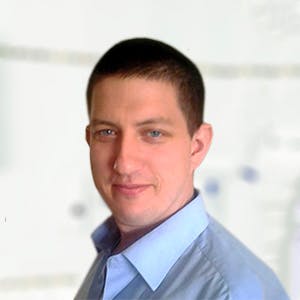 3320
Recommendations
Whilst it is possible for pet to human transmission of Clostridium, it is rare; normally immunocompromised people with poor hygiene (not washing their hands after playing with an infected dogs and then preparing food). There are different types of Clostridium infection, each with their own dangers, culture and sensitivity would have shown the type and the most effective antibiotics; it is also important to regularly clean surfaces (especially where she defecates) with bleach. Regards Dr Callum Turner DVM
Add a comment to Billie's experience
Was this experience helpful?
Norea
toy poodle
5 Years
1 found helpful
I just wanted to double check the metronidazole dose for my toy poodle.
I was given 8 mg for her size and weight of 10 lbs. She is experiencing black runny stools alternating with black solid stools. It is difficult to get the medication down. Any suggestions!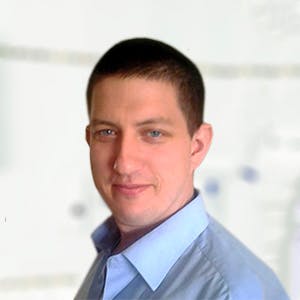 3320
Recommendations
A dose of 8mg of metronidazole for a 10lb (5kg) dog seems very low; typically dosage for metronidazole would be from 10-15mg/kg twice per day meaning that Norea should be receiving 50-75mg twice per day. I would recommend you return to your Veterinarian to ensure that the prescribing information is correct and to ask their rationale for the dosage given (could be a typo for example). Regards Dr Callum Turner DVM
http://todaysveterinarypractice.navc.com/wp-content/uploads/2016/09/T1305F02.pdf
Add a comment to Norea's experience
Was this experience helpful?
Yoti
Mixed
Seven Years
0 found helpful
Has Symptoms
Diarrhea at about alternate days, normal feces
Diarrhea on approximately alternate days.
Can feces odor be used to diagnosis likely Clostridium infection in canines?

Diarrhea on approximately alternate days. Normal appetite. Dry food with fresh small parts of "human" chicken. Walked daily away from home ground. Exhibits no obvious symptoms such as growling gut.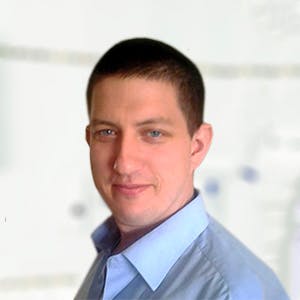 3320
Recommendations
There are some instances where a Veterinarian will smell a wound, breath, urine and other body secretions to assist in making a diagnosis; this usually means smelling for ammonia, acid etc… it can be quite unpleasant to do. Faeces can be difficult to smell as the smell varies depending on food ingested and overall internal health and a diagnosis wouldn't be able to be done this way; a faecal sample sent for culture and sensitivity would be the diagnostic method of choice. Regards Dr Callum Turner DVM
Add a comment to Yoti's experience
Was this experience helpful?