What is Crystals in the Urine?
Crystals are the building blocks of bladder stones; however, the presence of crystals doesn't guarantee that bladder stones will develop and crystals may be present in the urine of healthy dogs. Additionally, crystals are a risk factor for kidney stones. Identification of urine crystals is important, as certain types of crystals can indicate certain underlying diseases. Identification can help detect disorders that predispose dogs to develop kidney stones. Certain breeds are more susceptible to certain crystals: Miniature Schnauzers, Yorkshire Terriers, Lhasa Apsos and Miniature Poodles to calcium oxalate; Dachshunds, English Bulldogs and Newfoundlands to cysteine; Dalmations and English Bulldogs to ammonium urate or uric acid; Miniature Schnauzers, Shih Tzus, Bichon Frises, Miniature Poodles, Cocker Spaniels and Lhasa Apsos to struvite crystals.
Crystalluria is the presence of crystals in the urine. Crystals are concentrates of naturally occurring minerals in your dog's urine. There are different types of crystals, and they can lead to different types of bladder stones: magnesium ammonium phosphate (struvite), calcium oxalate, ammonium urate or uric acid, cysteine, calcium phosphate, and silica.
Symptoms of Crystals in the Urine in Dogs
In many cases, your pet will not exhibit any symptoms of crystals in the urine. However, you may see the following symptoms of bladder stones, if crystals have advanced into stones:
Frequent urination
Trouble urinating
Irregular urine stream
Increased thirst
Types
Different types of crystals can form from different mineral concentrations. Types of urine crystals include:
Magnesium ammonium phosphate (struvite)
Calcium oxalate
Ammonium urate, or uric acide
Cysteine
Calcium Phosphate
Silica
Causes of Crystals in the Urine in Dogs
Crystals in dog's urine may be caused by one of the following:
A diet of highly processed dog food, and/or foods high in grains and other fillers.
Timing of sample collection; for instance, a sample taken after a meal may have higher concentrations than a sample taken during fasting.
Imbalanced urine pH.
Abnormal concentrations of certain minerals in urine, which can be caused by changes in rate of excretion and urine concentration.
Lack of solubility of crystallogenic substances in the urine, or the inability of the minerals that form crystals to dissolve in urine causes them to form.
Excretion of diagnostic agents and medications that can affect mineral concentrations in urine.
Diagnosis of Crystals in the Urine in Dogs
Presence of crystals will be determined by a urinalysis. Your dog's urine will be tested for its pH and the mineral content will be analyzed. Additionally, samples will be viewed under microscope in order to confirm the type of crystals in your dog's urine. If stones are suspected, an x-ray or ultrasound may also be performed in order to detect stones.
Treatment of Crystals in the Urine in Dogs
The presence of crystals in your dog's urine does not necessarily mean your dog needs medical treatment. Crystals in dog's urine are a normal part of your dog's metabolism. However, crystals can form blockages and lead to stones. The veterinarian will determine if your dog needs medical treatment. In some cases, this requires adjusting the pH of your dog's urine. For instance, struvite crystals are managed by making the urine more acidic, and calcium oxalate crystals are managed by making the urine more alkaline. The pH is adjusted through prescription diet. In all cases, increasing your dog's consumption of water in order to increase urine volume is recommended. Many prescription diets contained added sodium to increase thirst.
Recovery of Crystals in the Urine in Dogs
Follow the veterinarian's recommendation for your dog's diet. Closely monitor your dog for the development of kidney stones. Take your dog back to the veterinarian when recommended in order to monitor the presence and/or levels of crystals in your dog's urine. In the case of pH management, obtain strips to test the pH level of your dog's urine at home, in order to monitor the success of the prescription diet. Most importantly, make sure plentiful, clean water is always available to your dog.
Crystals in the Urine Questions and Advice from Veterinary Professionals
Maggie
Zuchon
1 Year
1 found helpful
I have a dog that doesn't like to drink water, how much do they need to stay hydrated? Her urine is extremely dark. I put some water in her wet food, I've added a little low sodium chicken broth to her water, ice cubes,chicken broth ice cubes,5 mLs of water through out the day. Liver shunt 1 y ago on ID Prescription food
If her urine is dark she is either severely dehydrated and could end up in er or has a infection take her to er for pets
Add a comment to Maggie's experience
Was this experience helpful?
Slash
Labrador Retriever
8 Years
3 found helpful
Slash was diagnosed with a UTI and Struvite Crystals in April its been 6 months now. He's been on homeopathy and some antibiotics in the middle. Now for the past three days there is blood in the urine when hes about to finish voiding. His PH 08 and keeps fluctuating between 7 and 8. Currently has bacteria Present in his urine Knowns as - Pseudomonas spp. Now the tricky bit is Slash is sensitive to Penicillin and Cephalosporin. The injection Prescribed by the doctor is costing me 2500INR about 35$ each shot. i know it does not sound much to the people in the US but in india thats a lot. This drug is Gentamycin. The other options were according to the urine culture were Cefoperazone tazobactum & Meropenem. But apparently Slash is sensitive to these drugs too. My Vet gave him the first shot today and has asked me to get this shot repeated once every 24 hours for the next 3 - 5 days and then repeat the Urine Routine. ( which i have been doing every 15 days, Ive spent a lot of money on them with same results).
AS of his current reports - Ph- 08 , Pus Cells - 30-35 Hpf , RBC 20-25 , Epithelial cells 2-3hpf , Protein - Trace , Crystals - Struvite Crystals**** . I have also got an Ultrasound of him which shows crystals in Both his kidneys and Prostate.
Could you please help me here.
He has been on Hills S/O & later S/D Dry food 6 months and counting, Limcee 500mg - 5 months and counting, Indian Medicine called URI Pet Mixed with Cranberry Juice & Homeopathy Medicine.
My doog is 6 yrs old and a rescue . For the past two years he pisses in the house at night once in awhile and is crystallized. He is in no pain and very active. Should i be worried? He's been checked by drs but only for yearly check ups.
This site had very good info please add comments dog food is killing our animals be cautious. If you notice dogs tossing and turning after evening meal change food also liking urethra sign if tribe problems and if your not getting answers change vets but call around also look up yelp.com it has reviews from people .
Add a comment to Slash's experience
Was this experience helpful?
Magic
Dane/Lab/Boxer
19 Weeks
2 found helpful
Magic is a 19 week old Dane/Lab/Boxer mix. We are just finishing the 3rd round of antibiotics to treat UTI and Struvite Crystals. The vet gave us Royal Canine Urinary SO and we were told to only feed her that as well as cranberry supplements and probiotics, nothing else. We have been following the vets instructions to the letter and not even giving her treats, but she is still squatting multiple times when she goes outside and has accidents in the house when excited.

The other main concern that I have is her weight. She is very scrawny (her ribs are clearly visable and her shoulder blades can been seen) and I am concerned that, as a puppy, she is not getting enough nutrients on this diet. The bag of food recommends 221g per day and we are feeding her 350g per day (broken up morning and evening) and she stools are very small.

How can we manage the crystals AND get her weight up?
Chloe our 11 months puppy is having same problem. Our Vet recommend to give her Royal Cabin Urinary SO.Cause she has Crystal We are given this food for over 4 months already. But she doesn't like it anymore.I cook chicken and mixed with kibbles.but she doesn't eat it.What else can I feed my puppy.
my dog is 14 years old and was very healthy until recently. i made her dog food all of her life - freshly ground chicken or turkey and vegetables. then i moved to a different country and was unable to get ground chicken or turkey. so i started feeding her canned food about one year ago. now she has developed crystals in her bladder. sometimes she pees because she can't hold it in, other times she obviously has trouble peeing and tries for ten minutes outside. for a while she was peeing in the house every hour - but only during the night - I have no idea why and the vet has no explanation for this night incontinence. she has also become very seriously constipated. the vet recommended royal canin urinary food, both wet and kibble, which i tried for a month but it did not seem to make any difference. two weeks ago i want back to making her food - i grind the chicken myself and she has improved immensely. she still strains to pee and does not have good poops but this is better than peeing in house 8 times a night and not pooping for days and days. this is my experience. not saying it is canned or kibble dog food for certain but her quality of life has improved.
Seems I heard too much protein in her food can help cause crystals in urine. What dog food do you recommend that's grain free
Add a comment to Magic's experience
Was this experience helpful?
Cheddar
Soft Coated Wheaten Terrier
16 Months
0 found helpful
My 16 mo. old NOT NEUTERED Male has crystals in his urine per a urinalysis provided by my vet last week. He was put on antibiotics and seemed to have been back to normal, until today. He doesn't pee often but when he does, it's an accident. He knows to go outside and was, consistently until today. Today was his last day on his antibiotics so I'm confused as to why he's back to square one. He's been licking that area a lot so I'm starting to think its a bacterial condition. He's scheduled for his blood work next week and then will be neutered the following week. I think this issue will cease after he's neutered. At least I hope.....
Same with our dog.we have tried many meds, on prescription food, watched her diet and still not figuring it out. Anything would be helpful
Add a comment to Cheddar's experience
Was this experience helpful?
Coco
Shorkie Tzu
3 Years
0 found helpful
Has Symptoms
She pee with crystals and little bl
Coco is a very playful puppy. I thought her period came, because I sow some blood when she peed. We went to the vet because her period stay longer than usual. The doctor squeezed her butt and they took her xray. They said she got kidney stone. After I read some of your experience, I am a little bit skeptical about it. They give some antibiotic-Clavaseptin for the bleed and a bottle to get pee sample. Of course everything was quick and $250 is gone. They said to bring the pee back to see what kind of problem she has and what they can do. At the same time they mentioned about $1800 surgery. It looks like my vets are starting the other way around instead with the expenses staff. Please any advice?
My dog was diagnosed with triple phosphate crystals in urine a year ago. He was put into a strict diet by the vet - urinary royal canine , however the dosage of food that was advised for him did not satisfy his hunger, he was always looking for food and even started stealing it which he has never done before in his life. In the meantime he was gaining weight on it. He had urinary infection too and that was treated with antibiotics. The diet did not seem good for him , he seemed in pain after eating it .I did my own testing for the urine and put him onto lily's kitchen wet food as quite a few sources suggested that kibble is really bad for his condition. Apparently his diet needed to be grain free and high in protein. I also added urinary gold supplement to normalise pH of urine naturally. The wet food is grain free option. My dog has improved massively, he has gone back to being normal weight. His pH of urine is within the normal range. The only difficulty we have is that he often has loose stool and that could be a reaction to one of the ingredients. I am not sure what else to try.
Add a comment to Coco's experience
Was this experience helpful?
Kiva
Cocker Spaniel
8 Years
3 found helpful
Kiva has been to a Vet. and had the x-ray, blood tests and urinalysis. The vet. said she has struvite crystals in her urine with a ph of 8.0. She also had an e.coli infection. Kiva was given an injection of an antibiotic (convenia) that would last for 2 wks. Also I was advised to put her on the Royal Canon C/D or SO food to help lower her ph level. The problem is Kiva is very allergic to all grains which the C/D or SO has so I'm trying to find a food she can have that will help. Does the protein level in the food make a difference? Her current food (Taste of the Wild) is 32% and a food she had before(Acana) is 29%, which we were going to get for her again. Maybe this isn't enough of a change in protein %. I was also looking at the Natural Balance Limited Ingredient Diet food that only has 21% protein. The Royal Canin is 14% protein.
I could use any advise or help as I'm not getting much from the Vet. I am giving Kiva 1 tablet a day of Cranberry D-Mannose for dogs (urinary tract support) in hopes of lowering her ph. I will be testing her urine every 3 days with ph strips. Thank you very much,
Kathy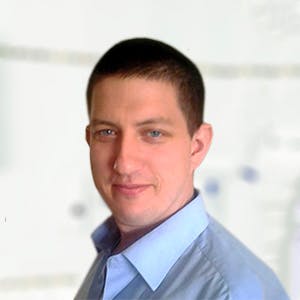 3320
Recommendations
Many people believe that their dog is allergic to grains (which Kiva may be), but it is more likely to have been a different ingredient in previous food. There are many different types of dog food, but the commercially available everywhere dog foods like Royal Canin and Hills have grains in their urinary diets; there are other producers of dog feed on a regional level which would depend on your location which may be able to help. The reduction of protein in the diet is important as protein by products increase the pH of urine. Supplementation with acetohydroxamic acid at a dose of 12.5 mg/kg twice per day may help too. Regards Dr Callum Turner DVM
Add a comment to Kiva's experience
Was this experience helpful?
Winston
French Bulldog
3 Months
3 found helpful
Has Symptoms
Constant thirst and urination.
My 3 month frenchie was constantly drinking water and peeing often little bit at a time we took him to the vet for a urinalysis, turns out his ph was 7 no uti put has tons of struvite crystals vet said, was placed on prescription diet urinary care food and is going back in 3 weeks, what else can I do to help condition also what kind of food will he need after so he won't get them again. Would urinalysis show if he would to have diabetes or kidney or liver problems. Just trying to make sure that's what it is. He also poops 5-10 after he eats it's like he doesn't even get a chance to digest food and he will eat his poop and is always hungry 😞I really need some help Please!!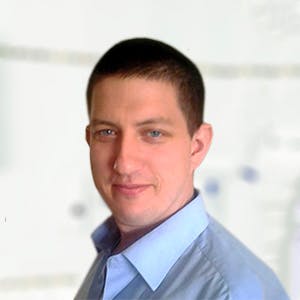 3320
Recommendations
Aseptic struvite crystals in dogs is a rare occurrence as they are commonly associated with urinary tract infections, these crystals can be dissolved with diet and supplements; normally special diets are not required after resolution of struvite crystals but if they recur it may be required. Regards Dr Callum Turner DVM www.msdvetmanual.com/urinary-system/noninfectious-diseases-of-the-urinary-system-in-small-animals/urolithiasis-in-small-animals#v3296104 http://vetnutrition.tufts.edu/2017/07/dietary-treatment-of-bladder-stones/ https://wagwalking.com/training/not-eat-poop
Add a comment to Winston's experience
Was this experience helpful?
Blue
Border Collie
8 Years
0 found helpful
Has Symptoms
Excessive drinking/urination
Small sores on right side of snout
Right lip seems irritated and red.
Medication Used
Topical ointment for snout sores
My dog is drinking excessive amounts of water, urinating excessively, having accidents in the house even though he is well-trained. Urine sometimes smells very bad. We've ruled out UTI, had complete blood test and organs seem fine, have had him tested for Cushing's and Addison's - both negative. This has been going on for about 3 weeks while we try to figure this out. I now think I see blood in the urine spot where he just had an accident inside the house and the urine smells badly again. What else should we test for? What could this be??? I'm so worried about the little guy. He's still eating well and has not lost weight - in fact has gained one pound.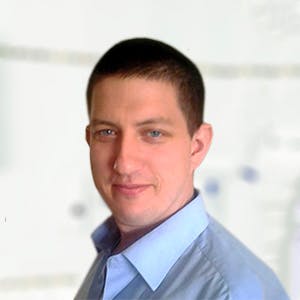 3320
Recommendations
If standard blood tests, Addison's and Cushing's tests have come back negative and an urinary tract infection has been ruled out, we're running out of possible causes; urinary crystals/stones are a possibility but would have most likely picked up during urinalysis. You should keep a close eye on his urinary habits and ensure that he is keeping hydrated, but I cannot think of anything additionally to test for. Regards Dr Callum Turner DVM
Add a comment to Blue's experience
Was this experience helpful?
Maeve
English Springer Spaniel
4 Years
0 found helpful
Vet just informed me my dog has struvite crystals in her urine, no evidence of a UTI. Does she need a prescription diet or is a grain-free food ok? Should I test her urine ph at home and what is a good level to strive for?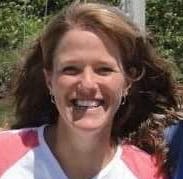 1611
Recommendations
Maeve should be on a prescription urinary diet if she has struvite crystals. You can test her urine pH at home, and struvite crystals tend to form in an alkaline urine, but they can form in a normal pH as well, and without knowing more about her urine results, I can't comment for sure. it would be best to discuss this with your veterinarian, as they know her full history, to see if you can monitor at home, and what her goal would be based on what her pH is now.
Add a comment to Maeve's experience
Was this experience helpful?
Henry
miniature poodle
5 Months
0 found helpful
My 5 month old miniature poodle was diagnosed with crystals in his urine and had several stones that were 1mm or less. After a month on Hills prescription dry dog food the stones are all gone but the pup continues to have crystals. The vet is recommending 6 more months on the prescription food and getting my pup fixed ASAP. Why would he have to get fixed?? Why aren't the crystals going away???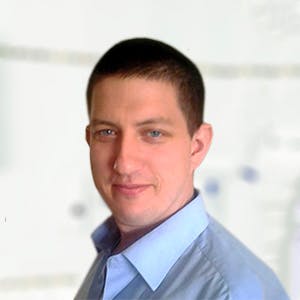 3320
Recommendations
Some studies have shown a relationship between a dog being intact and cystine stone formation; if Henry is suffering from cystine crystals/stones then this may be the reason your Veterinarian is recommending castration, other than that I don't know of any other relationship with any other type of crystals/stones. There are different dietary changes and supplement which may help in reducing and controlling crystals, you should discuss more with your Veterinarian. Regards Dr Callum Turner DVM
Add a comment to Henry's experience
Was this experience helpful?
Harley
Shih Tzu
8 Years
0 found helpful
My male shih tzu is 8 years old and he started peeing blood and dribbling a few weeks ago. I started giving him cranberry as I suspected a UTI and I took a dark yellow urine sample to his vet for a urinalysis, which she said she found an e.coli rod and one crystal. She's prescribed Baytril for a week and a follow-up urinalysis after his round of antibiotics. While on the antibiotics, he almost completely lost his appetite and would barely eat. At his follow-up urinalysis, the vet found no presence of anymore bacteria or UTI, but she found more crystals and recommended x rays and a possible prescription s/d or s/o diet or surgery. The x rays would cost me $200 on top of almost $500 I've already spent on checkups, vaccs, medications, etc. just a few days before I found blood in his urine, so I can't afford them right now. Would it be okay to put him on a prescription diet and monitor his pH levels at hone without the x rays right now? I hate taking a shot in the dark without the x rays, but I'm scared the blood in his urine will come back and the crystals will get worse. He's been off of his antibiotics for a few days now and he's showing no problems with urinating or eating now. His urine is light translucent yellow and he's drinking water regularly. He seems energized and happy, but his crystals aren't gone. What can I do to help him?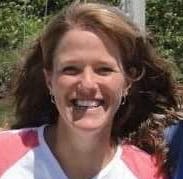 1611
Recommendations
Putting Harley on the S/O diet would be a reasonable alternative treatment for him, as that food maintains a neutral pH. You may be able to manage this problem that way, and the only downside to not having x-rays is that you won't know if there is a stone that is causing this problem. Male dogs are prone to urinary blockages if they do have bladder stones, so you'll need to monitor him for any signs of difficulty urinating, as well, just in case.
Add a comment to Harley's experience
Was this experience helpful?
M
Golden Retriever
6 Months
0 found helpful
Took our 6 month old golden to get neutered.
There was no overnight care, I was told he was taken out but he did urinate in his kennel vet. When picked up he was excited and urinated dark in the vet office. Tested positive for blood and crystals. 2 days later no blood but crystals are still there. I assume they did not walk him (good assumption???)
Now he pees and ties again soon as he is done with a few more drops.
Cranberry pils and more water ???
They said they can do a culture and I will pay more. But wasn't this something they cause by not attending to my dog overnight ?
Any other solutions?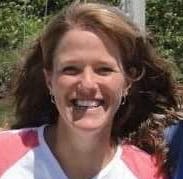 1611
Recommendations
I'm not sure if he had any signs of an infection in addition to the crystals in his urinalysis, but he may need antibiotic therapy. One night of withholding urine in a healthy 6 month old dog should not cause dramatic changes, but there may be some inflammation related to the surgery. It would be a good idea to call your veterinarian, see if there were signs of infection, and monitor him for improvement.
Add a comment to M's experience
Was this experience helpful?
Wall-e
miniature poodle
11 Years
0 found helpful
Hello, I have a small poodle, spayed Male. Recently diagnosed with crystals in his urine and prescribed Hills c/d and prescribed 68mg Baytril. He refuses to eat the prescribed food neither the wet or dry food. He has no problems urinating, but urine does come out dark. What can I do to make my pet eat his food?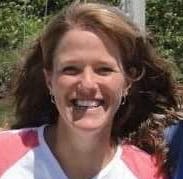 1611
Recommendations
Sometimes, we need out pets to eat something, and they just refuse. You can try warming up the canned food, or adding a little bit of boiled chicken breast to it in the very short term to try and make it more palatable for him. If he still won't eat it, there are other options for urinary diets, and your veterinarian can recommend another brand that he may like better. I hope that he cooperates and recovers soon.
Add a comment to Wall-e's experience
Was this experience helpful?
Tiny
English Bulldog
3 Years
0 found helpful
We have an English bulldog, he has blood in urine. We took him to the emergency and they found kidney stone in his xray. The vet told us they will test if it is struvite or calcium oxalate. After 2days they called and they didn't see which stone. They suggested to just perform surgery. I'm worried because we don't know what kind of stone he has. What if that stone is struvite which can be dissolved and doesn't need surgery? He is eating and acting fine.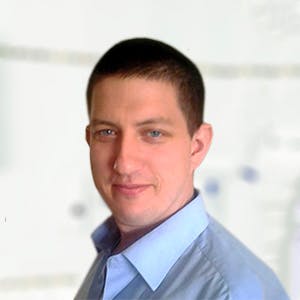 3320
Recommendations
Normally there are crystals in the urine which when viewed under a microscope would indicate the type of stone present; you should also your Veterinarian for urinalysis to determine if dietary change and possibly a supplement may help compared with surgery. Regards Dr Callum Turner DVM
Add a comment to Tiny's experience
Was this experience helpful?
Theo
Bichon Frise
3 Years
2 found helpful
Is there a more holistic diet based food for urinary tract health and urinary crystals. Vet recommended using Hill's Prescription Diet c/d, however the ingredients I question. Are there better options out there for my dog?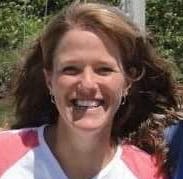 1611
Recommendations
Thank you for your question. If your dog has a problem with urinary crystals, and your veterinarian has recommended C/D, that food is for a very specific problem, and you should follow your veterinarian's advice for Theo. Hill's is a very reputable pet food company, and has been a longstanding provider for a number of prescription diets for dogs and cats. There is not a more holistic diet that I cam aware of.
Green tripe works for my girl
I have a Shitzhu that we rescued 10 years ago he then was 3. He had been urinating on himself and had an awful odor. 3 days later he quit eating, 2 days later at the vets office he had 8 hours of life left. So after a $1200 surgery removing Crystal's and his food changed to Royal Canin SO for life he became a wonderful dog. 10 years later he is now fully blind and the Crystal's are back. I'm losing my loving Indy. I can't believe he's made it this long after the conditions we found him in. I do believe Royal Canin SO is the best food or we wouldn't have gotten 10 wonderful years with him.
We have owned several Pugs and two have had chronic crystals and have been put on special RX diet dog foods for life due to recurrence. Two others had them too but once cleared up and showing no signs of crystals or infection, I just added cranberry supplements every day and those dogs didn't need permanent RX food. Our oldest one, who made it to 13, was also diabetic so he needed food that would also help control diabetes along with his insulin. Here's what I learned and did: Buster's crystals were both struvite and oxalate, which evidently is unusual for a male but he was in many ways unusual! The Royal Canin SO stands for Struvite and Oxalate, and it works for both types of crystals while some of the others are better just for struvite, which is more common I think. But our vet who we trusted very much said he'd write the scrip for both and did not insist we get it from him. He sent us home with a sample of C/D however, which is nothing but fat and stinks to high heaven. (This was before he became diabetic seven years later). If you own a breed that tends to easily gain weight C/D is not a good option. But it did the trick along with the meds he was first put on. And then he got them again and so did our second, by then, Pug. Back to C/D. I remembered our previous dog ended up on W/D (Hills) for life and it is very high fiber, and used if a dog is diabetic, so early on I switched Buster over to W/D and additionally he got one human grade fish oil and a tablespoon of Grain Free high quality canned food. He dropped the weight he'd gained on C/D and his shedding almost stopped along with having a very glossy coat and no skin issues, as he'd had before. He also BTW got a benadryl daily. Our other Pug never went back on any prescription food but god a lower protein, higher fiber food along with the same fish oil, wet food and cranberry. We discovered that where we lived, having very hard water, was contributing to the problem. (Had friends who owned horses that got them too for the first time after moving to Florida from NJ). Also high protein food can be a problem for dogs that are not extremely active. And they too can contribute to the problem with the crystals. Later in life when Buster became diabetic, at age ten, he was already on W/D which turned out for him to be the perfect food for both conditions. He never had another incident with crystals after age 3 and the switch permanently to W/D. He lived three more years as a very well controlled diabetic dog, although he had very bad arthritis, had had an anal gland removed (it was just
'placed' in there upside down at birth). He died at a pretty ripe old age, 13, for a boy with so many health issues and it was brain cancer that took him. I cannot say anything bad about Hills W/D and our vet was outstanding. If you live in a hard water area, you may want to make sure your dog gets at the least, filtered water. Our vet even said that distilled would be 'ideal' but we never went that far. With three dogs messing up the water bowl over and over that would be impossible. But the way we managed it, things worked well.
My, intact,lab gets crystals. Even though she is on Hills C/D, she still gets them. However, I have noticed, she gets them around her heat time, especially if she goes into a silent heat. Is this condition hormone related?
My Borzoi has also crystals and my vet recommended Royal Canin Urinary SO, which is a very good brand of food, Hill's food is a bad food that I will never offer to any of my dogs but every vet offer mostly because they get some money for selling it, I know that for a fact.
Add a comment to Theo's experience
Was this experience helpful?
Blu
French Bulldog
15 Months
0 found helpful
There is any scientific study about intact dogs and Bladder stones? my dog just had surgery to remove bladder stones and the vet want to castrate him. Will improve his chances of not having more stones? Thanks!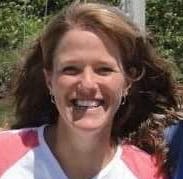 1611
Recommendations
Thank you for your email. While I'm not aware of any bladder stones that occur in intact males, those dogs are typically more prone to infections and prostate problems than neutered males, and those complications can cause certain types of stones. I'm not sure what type of stones Blu had, but if your veterinarian is wanting to neuter him to prevent recurrence, it might be best to take their advice.
Add a comment to Blu's experience
Was this experience helpful?
Wrigley
Mutt
7 Years
0 found helpful
Been playing phone tag with my vet for a few days, so I assume it isn't serious. Our dog kept peeing in the house, so we took him in. No red/white blood cells. No bacteria. She left a message that his PH was off & asked about his diet. I'm assuming it was more alkaline based on the message. We switched to Nature's Recipe Grain Free Salmon & Sweet Potato about 3 months ago. Do I need to switch him back to his old food since he didn't have problems then?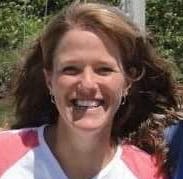 1611
Recommendations
Thank you for your email. If Wrigley has an alkaline pH to his urine, he may have urinary crystals, and may need to be on a prescription food. You might be able to switch him back to his previous diet and recheck his urine pH in a few weeks, but it would be best to wait to talk with your veterinarian before doing anything, since I don't know any details of his medical situation. I hope that all goes well with hiim!
Add a comment to Wrigley's experience
Was this experience helpful?
Sadie
Shih Tzu
2 Years
0 found helpful
Has Symptoms
urinary track infection and crystal
My small dog has crystal , she is on royal canine so dry and wet .She does not like the dry and is not crazy on the wet .Is there a supplement I could also give her and is white rice with cranberries cooked in helpful or not?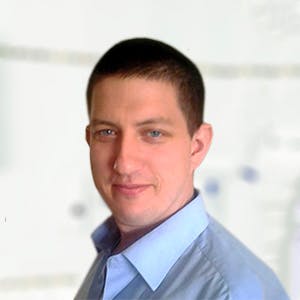 3320
Recommendations
There are different types of crystals which may be found in urine and there are different supplements available depending on the type of crystal and whether we need to increase or decrease urine pH or not. The link below is regarding urinary stones, find out the type of crystals found in Sadie's urine and discuss with your Veterinarian. Regards Dr Callum Turner DVM www.msdvetmanual.com/urinary-system/noninfectious-diseases-of-the-urinary-system-in-small-animals/urolithiasis-in-small-animals
I took my dog to the vet he was peeing blood and dribbling they done x-rays no kidney stones found but a few crystals in his urine they are keeping him in over night to check on his urine I don't have the money for expensive vet food what else can I give him
Add a comment to Sadie's experience
Was this experience helpful?
Trigger
Labrador Retriever
4 Years
0 found helpful
Our 4 year old lab has had some urinary incontinence recently when he plays or jumps on the bed or couch and we took him to the vet. They said he had small crystals and gave him royal canine rx food and 2 week rx for a UTI. He is done with the rx but after a week of no major "sprinkles" he is leaking again when he plays. He doesn't seem uncomfortable and doesn't have to pee more frequently than normal. Should I ask my vet about PROIN? Thank you!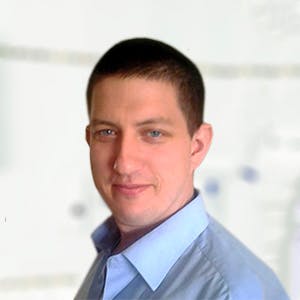 3320
Recommendations
Proin (phenylpropanolamine) is a medication which tightens the urinary sphincter which prevents leakage, but before using Proin we need to be sure that there is no other underlying cause since treatment of the symptom is not going to resolve the issue. You should return to your Veterinarian for another urinary test and it may be a case of having culture and sensitivity testing done on the urine to find a more suitable antibiotic. Regards Dr Callum Turner DVM
Dig may needed to b checked after meds to c if uti is gone. I'm going through this now.
Add a comment to Trigger's experience
Was this experience helpful?
Jax
Chorkie
9 Months
0 found helpful
Took our puppy to the vet 6 days ago because he was struggling to pee (drips), the did a urinalysis which results came back with white blood cells, a few red cells,acidic, and had crystals that she said has never seen before in her 9yrs of practice. Sent us home with an antibiotic (clavaseptin 50mgx20 tablets) giving him 1 every 12 hrs. He has now had 12 and doesn't seem to be getting any better, if not worse. We're supposed to have a follow up visit Tuesday . I called today when home from work to see if we could get him in sooner due to our concerns. Was told to bring him in Monday for an ultrasound. Is it safe to wait another two days? Or should we seek alternate care and start the process all over again?
His demeanour is poor. Not his usual self by any means. Hunches up like he's in pain, but doesn't cry or whine. We even went as far to help him get the urine out massaging his belly.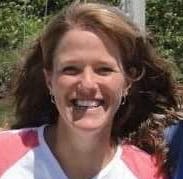 1611
Recommendations
Thank you for your email. I'm sorry that jax is having these problems. If you are able to get him in to another clinic tonight or tomorrow morning, it seems that it would be a good idea to have him seen sooner rather than later. If he is having that much difficulty urinating, he needs to be seen sooner than Monday. If there is a 24 hour emergency care facility near you with ultrasound capabilites, that might be a good option if your clinic can't get him in tomorrow. I hope that he is okay, that is a lot for a puppy to deal with.
Add a comment to Jax's experience
Was this experience helpful?
Kyra
Spangold Retriever
2 Years
0 found helpful
Medication Used
Clavamox antibiotic- oral
I took my pup to the vet today and was really concerned with the information I received. Felt they were trying to get my money rather than help my pup. The past couple days she has been frequently peeing more, and having little accidents when she is very well potty trained. I brought a urine sample in that was a very dark yellow. Her report came back with positive bacteria +2 rods in her urine, negative WBC and RBC (but the vets notes said there 2+ RBC which was really confusing to me) 8.0 Urine Ph, Urine protein 100.0, urine crystals 2+ struvites. She recommended blood work, heart worm testing and changing her food from Taste of wild to Royal Canine. She couldn't give me a straight answer in exactly what she is diagnosing her with but said that she feels the diagnosis is a UTI and crystalluria. They prescribed her Clavamox 250mg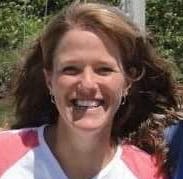 1611
Recommendations
Thank you for your email. From your email, it sounds very much like Kyra has a urinary tract infection (UTI). If dogs have certain bacteria in the urine due to an infection, the pH of the urine can change, and crystals can form. We frequently see that combination with an infection - bacteria, white blood cells, red blood cells, a higher pH than normal, and crystals. A follow up urinalysis in 2- 3 weeks is typically recommended to make sure that the infection has cleared up. Royal Canin is a very high quality food, and they make a formulation that promotes bladder health - that may have been what your veteirnarian was recommending. If you have further questions, you are always welcome to ask your veteirnarian to explain things a little better so that you understand what is happening with Kyra.
My dog has crystals in her urine, what would you recommend for her before they turn into stones?
My last pup struggled with crystals & WBC's in urine & was urinating quite frequently. I wrote Taste if the Wild & they said they never received any complaints. After 1 1/2 months of antibiotics & rx dog food it cleared up. Since- I got a new pup from the same breeder presenting with exact same findings. I switched food to Fromm, still no improvement & now on the Putin's rx. What did they ever figure out for you?
Add a comment to Kyra's experience
Was this experience helpful?
Aggie
Maltese
7 Years
0 found helpful
Hello

What kind of food should I feed my dog who sometimes has crystals, also her liver count is out a bit. The Royal Canin Urinary SO would not be good for her because of the liver issues. Can you suggest another type of food that would be good for her. Also how do I get her to drink more water


Thanks very much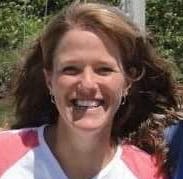 1611
Recommendations
Thank you for your email. Unfortunately without knowing more about the specific details of Aggie's lab work and type of crystals, I can't comment on a good food for her. Your veteirnarian can guide you as to the appropriate food for her based on her liver disease and typs of crystals. In order to get her to drink more water, one thing that you can do is feed her canned food, as that has a much higher moisture content. You can also get a fountain type bowl for her, as some dogs really like drinking out of those and will drink more water, which always helps with the crystal formation.
Thanks very much for your time
Add a comment to Aggie's experience
Was this experience helpful?
ASPEN
Weimaraner
3 1/2 years old
3 found helpful
Aspen, 3 1/2 year old bitch Weimeramer, SD, in a full blood test we discovered, a renal very small calcium oxalate crystal (scanned) , a crystal in her urine test. ph8 ! She is highly allergic, by lab tests to most/ all cereals, soy, and she also has air born allergies that we started to treat all two years ago, the food allergies with Taste Of The Wild dry food and we applied the vaccine for the air born allergies.... The problem now, she eats a lot, she is lean, well muscle, great SD, without her I cannot get out of the house...I live in a very remote country with little veterinary experience apart from yes Hills..., which she cannot take, she itches so much as to make holes in her skin as big as my small fist and it takes months to clear up, plus the shame collar on 24/7...
Very difficult to understand ph 8, and calcium oxalate small crystal renal area, without alternatives we cannot give her any urinary especific diet at all...we know it only because of the full blood tests, there is no symptoms, other I was bugging the vet tec in the last months she was not drinking enough. She is my 8 dog and I breed 25 puppies, I will increase her water intake, she also takes probiotics in case all that time without having a proper allergic diagnosis she was having diarrhea almost every day, we were feeding her carefully but the soy was over looked...hope you got ideas, here they are at a loss other than increase water and come back in a month for another scan and urine test....she is my life line, I need experienced help, and no with any food with grain, soy included, and very little egg, she is also a bit allergic to egg, she can eat it in the proportions if Taste of the wild, but no more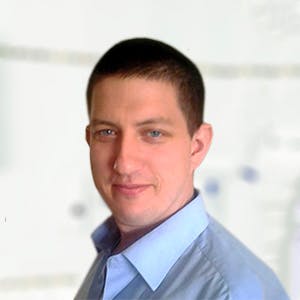 3320
Recommendations
Given Aspen's allergies/sensitivities I would strongly recommend consulting with a board certified Veterinary Nutritionist who would be able to offer more in depth advice than myself; the website PetDiets.com offers a service similar to this one where you ask a question and you get a response, I've provided the link below. Also, I've added the link for a directory of Diplomates of the American College of Veterinary Nutrition in case you were looking for a consult. Regards Dr Callum Turner DVM www.petdiets.com/Ask-the-Nutritionist/Submit-Question www.acvn.org/directory/
I just had my dogs urine cultured and it came back full of crystals and a crystal forming bacteria called Staphloccoccus Intermedis. She has had this infection for years and the Bet completely ignored my complaints about her!!! Make sure you insist that the Vet cultures the dogs urine to know which antibiotics are effective against this bacteria!!
Also, it is the Staphloccoccus Intermedis bacteria that makes your dog itch!! NOT allergies!!!
Add a comment to ASPEN's experience
Was this experience helpful?
Sim
Lhasa Apso
1 year 7 months
0 found helpful
My dogs got crystals in urine . We observed this two days back. He has stopped eating completely. The crystals appeared only twice in two days. He has no trouble peeing whatsoever. Apart from this he had blood in his pee a few weeks back for which we took him to the vet and also gave him medicine s given by the vet. Vet said that it could be urinary tract infection and gave medicines for that. Apart from all thus he had a sever case of ticks three months back, which we treated with tick shampoo and tick medicine which we add in bath water. It seemed to disappear in a month, now they are coming back,hes got eggs behind the collar area. Please help, i don't know what to do.
P.s.even the blood in pee was just twice out of many times.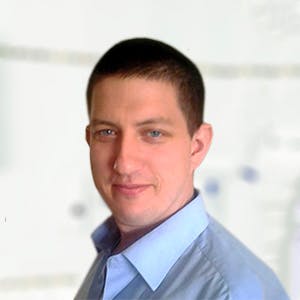 3320
Recommendations
It seems like Sim may be having some urinary crystals secondary to infection, you should have the type of crystals determined by your Veterinarian and make dietary changes accordingly; plus if the collar is ineffective you should consider using a spot-on medication like fipronil or selamectin (should be used monthly along with an effective anthelmintic) as well as a medicated shampoo. Regards Dr Callum Turner DVM
Add a comment to Sim's experience
Was this experience helpful?
Toto
Mixed
4 Years
1 found helpful
Has Symptoms
Constipation post struvite treatmen
4 yr old male schnauzer X rescue spent 4 hours (& $800) at emergency veterinary hospital 4 days ago. Examination: physical exam, urinalysis, X-ray, ultrasound. Diagnosis: struvite crystals without infection in urethra & bladder stones. Treatment: catheter flush & prescription Hill's s/d, more water & pee breaks plus follow up scheduled with regular vet in 2 weeks.
I am adding water to his canned food. Was using homemade broth alongside his H2O to encourage drinking but a retired vet friend thought that might add calcium and increase stone formation. Urination has increased but also puddles on floor. Was constipated for 2 days before crystal diagnosis, had big movement coming out of anaesthetic, one since and no BM at all for 2 days. Questions: how do I get him to poop? Is bone broth a bad idea, or alternatives?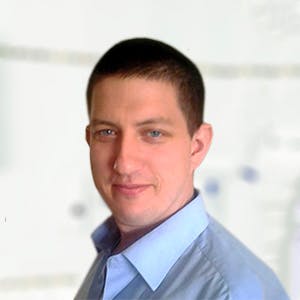 3320
Recommendations
The lack of defecation is a concern but the urinary stones are more of a concern at this time; you can try to offer some plain canned pumpkin which should give him more fibre which should help with passing stool. Stick the the prescription diet, I agree that bone broth may not be the best idea; mixing water in with the wet food is a great way to increase hydration. If he is still not defecating after a day or so return to your regular Veterinarian earlier for an examination. Regards Dr Callum Turner DVM
Success with defecation before I had a chance to purchase canned pumpkin. I think I will keep some in stock though in case it's needed in future. Thanks for confirming advice re: bone broth.
Add a comment to Toto's experience
Was this experience helpful?
Letti
Standard Poodle
9 Weeks
0 found helpful
Letti is a 9 week old Standard Poodle and I just got her 5 days ago. Yesterday she began having a lot of pain with crying while peeing and while trying to pee and nothing coming out. I took her to the vet and they did a urine analysis which showed a high ph and a large number of struvite crystals. Is this terribly young to have this problem? What could be the cause? She has clean water all day and bathroom access all day.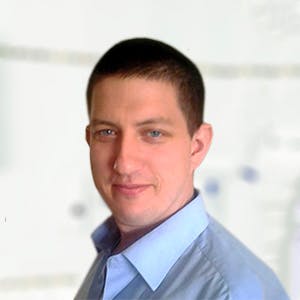 3320
Recommendations
Struvite stones usually form due to the presence of a urinary tract infection, antibiotics along with dietary management and supplementation to reduce urinary pH is done; dietary management and supplementation is normally done for life. Urinary tract infections can happen at anytime in a dog's life, it is important to ensure that you monitor Letti's urine from now on and check it regularly. Regards Dr Callum Turner DVM www.msdvetmanual.com/urinary-system/noninfectious-diseases-of-the-urinary-system-in-small-animals/urolithiasis-in-small-animals
There was no bacteria found in Letti's urine
Add a comment to Letti's experience
Was this experience helpful?
Beaux
Basenji
2 years
1 found helpful
My two year old basenji has cystine crystals had surgery to remove stones from bladder and he got neutered at the same time. Will less testosterone in one weeks time be enough time to see if that will make a change in crystals ?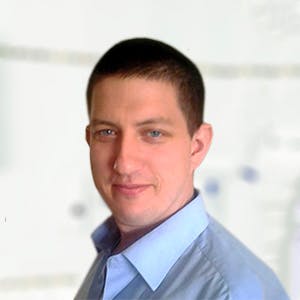 3320
Recommendations
There is some evidence of sex hormone dependent cystine bladder stones/crsytals that may improve with castration; normally though we would be looking at alkalising the diet and supplementing the diet with N-(2-mercaptoproprionyl)-glycine or penicillamine. I would speak with your Veterinarian about specific diets and supplements to help prevent recurrence. Regards Dr Callum Turner DVM www.msdvetmanual.com/urinary-system/noninfectious-diseases-of-the-urinary-system-in-small-animals/urolithiasis-in-small-animals#v3296153
Add a comment to Beaux's experience
Was this experience helpful?
Zoe
Bichon Frise
4 Years
0 found helpful
What is the percentage of crystals being dissolved when prescription meals are prescribed? My dog is a Bichon Frise, he has been on the royal canin SO diet for about 2years. An a x-ray was done recently and the vet said the crystals has gotten a little bigger. I can't remember what type he has. The vet change his diet to another prescription diet w/d for the urinsry system. Do you recommend supplements also to aid in dissolving the crystals. I don't want surgery performed on my baby. There has got to be a way to control or rid the crystals.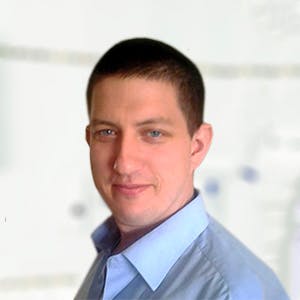 3320
Recommendations
The efficacy of crystal dissolution is dependent on the type of crystals/stone (they don't all react the same) and other management options. You should speak with your Veterinarian about the specific type of crystals that Zoe has and then see (check the link below) which options you have of supplements to help dissolve and prevent crystals in the future. Some urinary stones do not dissolve, even with the best efforts so surgery still may be indicated. Regards Dr Callum Turner DVM www.msdvetmanual.com/urinary-system/noninfectious-diseases-of-the-urinary-system-in-small-animals/urolithiasis-in-small-animals
Add a comment to Zoe's experience
Was this experience helpful?
Rambo
Chihuahua pekingese miniature poodle
7
1 found helpful
Hello,
We have been trying to help our dog for more than 2 years. Our chihuahua/pekingese/miniature poodle mix has been diagnosed with calcium oxalate crystals that we discovered after noticing blood in his urine, frequent, and troubled urination and a very visit. Following x-rays and urinalysis, we found he had a mass that was obstructing urination and had successful surgery to remove the mass (his bleeding was caused by a piece of the crystal breaking off during urination). We now test his urine frequently with ph strips after changing his diet to vet prescribed food to increase alkalinity: Urinary SO Royal K9 soft and solid dog food and now hydrochlothiazid pills...after the food on its own did not achieve alkaline. He is no longer allowed to have any treats at all. We also tried Hills u/d solid food. We increased his pills from 1/2 a pill to 1 full pill per day. His urine is still slightly acidic and the vet said he is still developing small crystals. 2 different vets said they have no other options for us because increasing his prescription pills could negatively impact his organs and there are no other food options. We do not want him to have to go through another surgery or develop kidney stones. Please help. Any ideas and suggestions are greatly appreciated. Thank you.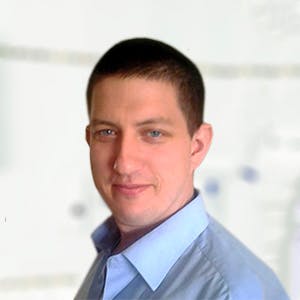 3320
Recommendations
There are a few different reasons why calcium oxalate crystals may occur in the urinary tract these include absorptive hypercalciuria, renal leak hypercalciuria or resorptive hypercalciuria; unfortunately the cause of the crystals doesn't affect the treatment. Treatment usually consists of dietary changes to a diet that is low oxalate, low protein and low sodium; potassium citrate may be added to the diet to help raise the pH up towards 6.5 – 7.5. If you use potassium citrate, I would recommend making daily checks of Rambo's urine to ensure that it stays within the pH range. Regards Dr Callum Turner DVM
Add a comment to Rambo's experience
Was this experience helpful?
Doogy
Lhasapoo
11
0 found helpful
I have an 11year old LhasaPoo mix that was diagnosed with calcium oxalate crystals during routine lab work a few months ago. The vet put him on urinary diet SO--which he would not eat at all, then CD which he still hates, he will lay next the bowl and whine before eating it. He has lost 2lbs since starting this diet but his vet keeps saying its no concern as he needs this food for life. I make him boiled chicken with potassium citrate at night so he gets some food in him. And we have well water so I started him on distilled water that is also filtered he does seem to be drinking more.
Do you have any ideas as what else he can eat? He can't keep losing weight because he doesn't like this food. He was on Earthborne before the RX diet.
He is an extremely picky eater--he does not like wet dog at all and is picky with dry food as well.
He also has a sensitive stomach, and arthritis in his back legs and back.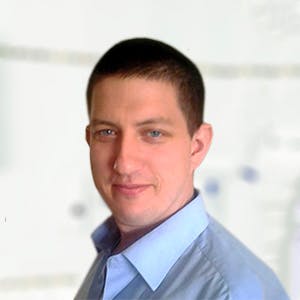 3320
Recommendations
The Royal Canin SO diet is one of the diets of choice for calcium oxalate crystals, due to the nature of the crystals we are limited in the types of foods we can give and some dogs just don't like the taste of the prescription diets (like human babies and flavoured liquid medicines). Whilst I generally prefer to keep away from homemade diets, it may be an option to supplement Doogy's diet so that the weight loss can be controlled and to ensure that he is staying a healthy weight. The last link below is to a website focusing on natural therapies including using diet, there is a recipe on there for an adult dog which you may try; currently some of the diet guidelines for managing calcium oxalate crystals is being debated so there is a lot of conflicting information online at present. Regards Dr Callum Turner DVM www.cliniciansbrief.com/sites/default/files/attachments/Calcium%20Oxalate%20Urolithiasis.pdf www.vetmed.ucdavis.edu/vmth/small_animal/nutrition/client_info_sheets/uroliths.cfm www.vetsallnatural.com.au/home-made-recipes-for-dogs-with-calcium-oxalate-stones/
My dog has cystine crystals had stones in bladder not visible on X-ray had surgery to remove. Had my dog neutered and was told this may help him not form crystals going back in a week for urine to see how many crystals . Will one week of less testosterone be enough to tell if need special diet?
Add a comment to Doogy's experience
Was this experience helpful?
Nora
Pembroke Welsh Corgi
7
2 found helpful
I brought my 7 year old Corgi to the vet because she was having urinating issues. My vet tested her urine and said she has crystals and a UTI. We put her on antibiotics and on the Hills Science Diet C/D food. A month before my 7 year old male Boxer had the same issue and we resolved it the same way. I normally feed my dogs NUTRO Limited Ingredient Diet Small Bites Adult Dog Food, they have been on it for 6 years. Our vet suggested keeping them on the C/D diet permanently, which i do not want to do since outside of the help to remove struvites, it has terrible ingredients that I do not want in their food, such as corn and gluten, and my corgi is food sensitive.

Outside of their food, my dogs get Nutro limited ingredient treats only and my corgi takes Nutramax Cosequin Maximum Strength (DS) Plus MSM tablets every day. My male boxer takes Fluoxetine 20mg daily for anxiety.

Could it be the water of my house that is causing it? My vet says it is strictly diet, so do you have any suggestions as to what to change their food to? I can't imagine their limited diet food has much in it to cause the issue. Is there a supplement I can add to help reduce crystal risk? I am at a loss to what to change it to. I want their food to be limited diet, without gluten or corn, but to not give them crystals, if the food is indeed what is causing it. Help!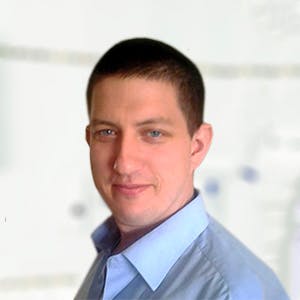 3320
Recommendations
Whilst many people have problems with corn and gluten in their pet's diet, unless you have an Irish Setter with a genetic predisposition, dogs are usually OK with it in their diet; dogs generally have more problems with other ingredients than corn. I would recommend keeping on the c/d diet since there is an improvement in symptoms, despite your reservations about the ingredients you need to see the benefits the diet has for your dogs; however, depending on your location there may be local or region dog food producers which may make a suitable diet low in phosphate and magnesium which will also promote acidic urine which may be more beneficial for your specific needs. Struvite stones usually form due to the presence of infection (not because of drinking water), so regular monitoring would be important. Regards Dr Callum Turner DVM
Add a comment to Nora's experience
Was this experience helpful?
Frau
mini schnauzer
6 Years
0 found helpful
Our female, spayed mini-schnauzer was recently treated for frequent urination as she had a few years ago which was termed a UTI, and was treated with antibiotics.This vet had us switch her food from Hills RX D/D (The only food that agrees with her HIGHLY sensitive stomach, and we have tried many over the few years) to the Hills RX C/D for urinary care and treated with antibiotics as well. Of course, after a slow introduction she has returned to her old ways of pooping her brains out (including waking us up several times in the middle of every night). What would you do for our case? We cannot go on like this for the three months until the vet wants to do a follow up blood test. Thanks!!

Bryan and Frau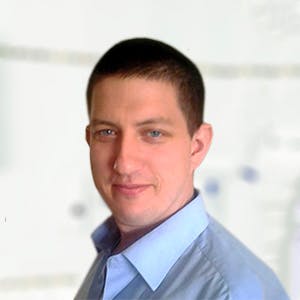 3320
Recommendations
Whilst dietary management is important in treating some urinary issues, but care must be taken when there are other factors at play like Frau's sensitive stomach. It may be a case of having to move back to the sensitive diet and taking alternative steps to treat the urinary issues; your Veterinarian is wanting to see how Frau does from a urinary perspective on the urinary diet before moving forward with a management plan, I cannot advise you to go against your Veterinarian's recommendations. If there are crystals present, it may be a case of using supplements to control them (depending on the type of crystals) rather than diet. Regards Dr Callum Turner DVM
Dr. Turner:
According to her lab results she has
3+ Calcium Oxalate Dihygrate (21-50)/HPF

We have went back from all new urinary care food to half of that and half of her old d/d (it seems to have settled her stomach issue a bit). Would this be effective in terms of ridding her of the crystals?
We have also been giving her

NaturVet Bladder Support Plus Cranberry Dog Tablets, 60-chewable tabs

Thanks again!
Add a comment to Frau's experience
Was this experience helpful?
Pickles
lhasa apso
12 Years
2 found helpful
My 12 yr old Lhasa-poo has crystals in her urine and has exhibited blood when urinating. We've done the antibiotics and changed her diet to hill for urinary health. She's been eating it for a week and today she has blood again in her urine. How long before symptoms will disappear?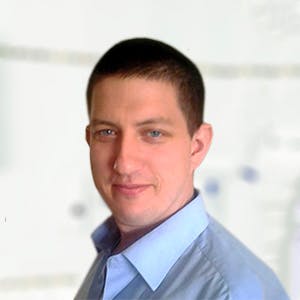 3320
Recommendations
The type of crystals are important, some crystals can be dealt with easier than others; dietary changes can take time depending on the type of crystals and the underlying health of the urinary tract. Some types of crystals respond quicker to supplements, ask your Veterinarian if Pickles' crystals would be able to be dissolved faster with a supplement. Regards Dr Callum Turner DVM
BTW...SHE HAD STRUVITE CRYSTALS.
I will be visiting out vet tomorrow and will ask about the supplements. Thank you.
Add a comment to Pickles's experience
Was this experience helpful?
Charlie
Shitzu
9
-1 found helpful
Hi I have a 9yr old boy shitzu and one day I saw him bleeding and took him to the Vet did and urine test and came back showing crystal. Blood stop but he is licking like crazy. The vet already prescribe antibiotics and suggested doing x-ray. Do you think the X-ray is necessary or should we see how the week goes and if the licking stops. He also eat Hill Science diet d/d sensitive stomach is normal food.
What should I do.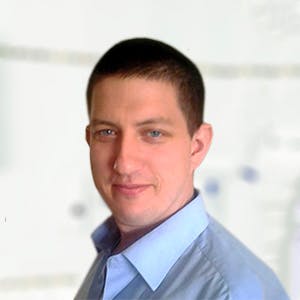 3320
Recommendations
Your Veterinarian would want to perform an x-ray to see if there are any stones formed in the urinary tract which may be causing the bleeding whilst urinating. The crystals can cause irritation to the skin of the prepuce (foreskin) leading a dog to lick excessively, an Elizabethan collar may help with that as the more a dog licks, it gets more irritated leading to more licking. A dietary change may be required along with supplements depending on the type of crystals found in the urine. Regards Dr Callum Turner DVM
Thank you for your help. Charlie is already on a HILL SCIENCE DIET D/D SENATIVE and I just started using probiotics to help him. We are on day three on his medication Zeniquin 14 days prescription. Should we do the xray after the medication is complete to confirm that the crystal are gone. Can you recommend a new food for my dog he is very sensitive.
Add a comment to Charlie's experience
Was this experience helpful?
Brutus
Doberman Pinscher
5 Years
1 found helpful
I have a 5 year old Doberman Rescue. My dog is acting fine, but the last couple days it seems like he is having trouble urinating. He does urinate, but he continues to keep trying. He doesn't seem to be in any pain, there is no crying or yelping. He is currently on antibiotics for another situation (he is just getting over a skin infection). He is on a grain free diet (4 Health). I add eggs, carrots and string beans to his food, and he gets Coconut oil in his food.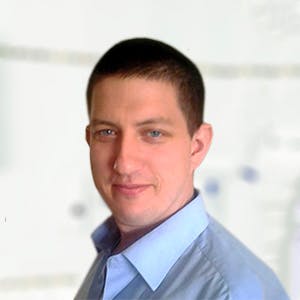 3320
Recommendations
Urinary problems may be caused by urinary stones, infection, prostate issues or an external tumour pressing down on the urethra. Identification of the primary cause is important to determine the treatment. Due to the other health problems (the reason for the grain free diet etc…) a thorough examination (maybe including urinalysis and x-rays) will be needed to come to a diagnosis. Regards Dr Callum Turner DVM
I want to know the same thing and why is this question not being answered and the others are? We need options and no one seems to want to help us, vets just keep saying "feed this food" which is full of corn, byproduct and fat.
Hey I have a 5 yr old goldendoodle. She was having stomach problems and about 3 weeks ago I switched food to Health Extension, right before switching the vet suggested the change of food. They also noticed she had a urinary tract infection because I noticed some blood when going to the bathroom. They gave her an injection and just got urine tested again.. they stated she has crystals in her urine and i would have to use their prescription food forever in order for her not to get stones and had surgery. I agreed to using food to break up cyrstals for one month but don't want to continue to use food.. not the best ingredients what do you suggest
I would like to know also. I do not like the ingredients of the c/d food, but was told by 2 vets she needs it for life.
Add a comment to Brutus's experience
Was this experience helpful?
pepper
Pug
4 Months
0 found helpful
My puppy refuses to eat dog food-the people we got her from fed her 'people food' from a young age. I have tried 4legs, single protein puppy loaf, blackhawk and ivory coat to no avail. So i have been feeding her chicken or kangaroo with brown rice, carrot and peas. She seems well however she has urinated on the concrete a few times recently and it has left a spakly stain which has me concerned that something may be wrong. Any advice?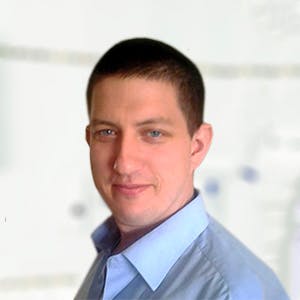 3320
Recommendations
It can be difficult to wean a dog from human food to a suitable canine food, just like trying to get a toddler to eat food instead of treats. It may be a case of having to gradually wean Pepper over to dog food by making 90%:10%; 80%:20% etc… mixes or by moving to a wet dog food then to a kibble gradually; in severe cases it may be a case of giving her no option but to eat the food, it may be harsh but best in the long term. As for the possibility of crystals in the urine; it would be best to ask your Veterinarian's office for a sterile specimen cup and to get a sample to be checked (crystals, protein, glucose etc…) and to go from there. Regards Dr Callum Turner DVM
I was diagnosed a year and a half ago with Lyme disease after three months of flu-like symptoms and severe knee and foot pain. Finally, after several tests and an expensive MRI, I was diagnosed. I was put on doxycycline and had a severe reaction to that, so then they put me on a different medication. My pain still didn't go away for good. I still had bouts of pain and fatigue that last weeks. I was seeking something to help regain my life to be able to do things for myself. Through my primary physician i learnt about a Lyme disease herbal formula from NATURAL HERBAL GARDENS and their success rate with the treatment, i immediately started on the Lyme disease herbal protocol, I am glad to report the herbal formula worked effectively and there was no side effects, I had a total decline in symptoms, the pains, chronic fatigue and other symptoms stopped, my Lyme disease is totally REVERSED, Here is a link to the website we ordered from ww w.naturalherbalgardens.c om This Herbal Protocol is Incredible!!
Add a comment to pepper's experience
Was this experience helpful?
Reuben
Pug
6 Years
0 found helpful
Medication Used
Clavamox antibiotic- oral
A few weeks ago we noticed my 6 yr old pug had high sodium levels in his bloodwork. We switched him to a different food, from dry to wet, after learning this. Turns out he as crystals in his urine. He is now taking the antibiotic Clavomax 2x/day. However, he is scheduled to be neutered tomorrow! Is it safe to proceed with the procedure during all this?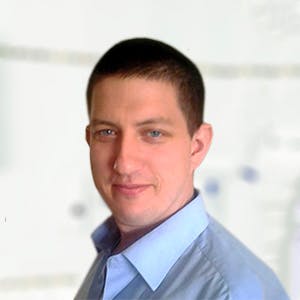 3320
Recommendations
Any surgery would be dependant on a preanesthetic physical examination, the decision to operate would be theirs; they would be aware of the treatment and the upcoming surgery. There shouldn't be any cause for alarm with the neutering, it is a simple procedure over in minutes and will help prevent possible problems in the future. Regards Dr Callum Turner DVM
Add a comment to Reuben's experience
Was this experience helpful?
Daisy
English bulldog
7 Years
0 found helpful
My English Bulldog turned 7 yrs old 2 days ago... She had crystals a couple of years ago... and it cleared up after using a special formulated kibble. But the situation now is that today, she will not go out to urinate... When she had crystals, it irritated her and she wanted out constantly.... but today, she went all night and now all day, without going outside.. She does not seem uncomfortable... she is not drinking, and she is not eating... but seems to be just fine.... However.. NOT urinating for approx 20 hours now, has me concerned. I had her ready to go outside.. but she refused to even go out of the door.... Is there ANY WAY that this is a sign of crystals? [the vet we use now said she had a bladder infection because of some blood in her urine several weeks ago.... but I was used to her having Bladder infections, and a round of Antibiotics seemed to clear up the problem completely... But the vet also mentioned the possibility of crystals being the cause [but she appears to have no symptoms that I can tell.] ... She finished the antibiotics approx 1 week ago.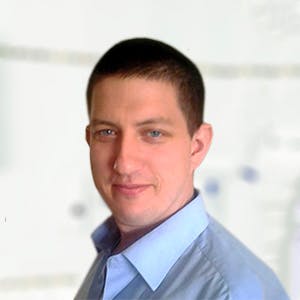 3320
Recommendations
There are a few different causes for no urination in dogs, but normally we would see a desire from the dog to at least to try and strain to urinate. Infections, crystals, stones, tumours, spinal disorders, neurological disorders etc… are all possible causes of an inability to urinate. I would take Daisy in to be examined, catheterised and possibly to have an x-ray or ultrasound performed to see if there is anything which may be causing this. I am more concerned with her not wanting to urinate at all. Regards Dr Callum Turner DVM
Add a comment to Daisy's experience
Was this experience helpful?
Mochi
Miniature Schnauzer
6 Years
0 found helpful
My dog Mochi was in boarding, and after some tests, we found out she had lyme disease. She is beginning medication (antibiotics for it) today. As well as tests for Lyme disease, they conducted senior dog tests on her and noticed crystals in her urine. She has been on the same dog food for all her life but also has a very sensitive stomach. A few months ago, we did have a scare when she ate an entire package of dark chocolate, and then threw it all up. Is the crystals just old age or does it have something to do with the Lyme disease or chocolate?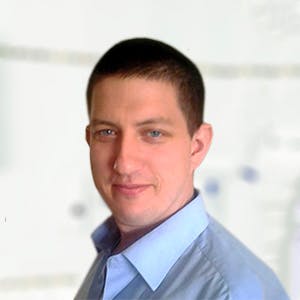 3320
Recommendations
The crystals in the urine wouldn't be related to the chocolate poisoning incident or the lyme disease but to Mochi's own physiology due to her diet; changing her diet taking into account her sensitive stomach would be best, also depending on the type of crystals present, dietary supplements to change the pH of the urine and to help dissolve any crystals would be beneficial. Your Veterinarian will be able to advise changes in diet and the use of dietary supplements for you. Regards Dr Callum Turner DVM
Add a comment to Mochi's experience
Was this experience helpful?
Lucy
Shih Tzu
6 Months
0 found helpful
Lucy is towards the end of her first menstruacion cycle and is wearing diapers, I took off her used diaper to find yellow colored "crystals" she doesn't seem to being acting strange or show any symptoms. She loves water, eats her food just fine and has no trouble urinating. I'm not sure what to do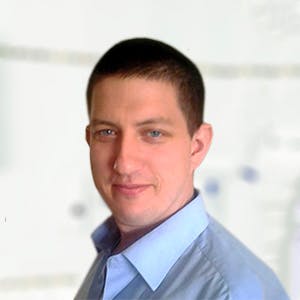 3320
Recommendations
The crystals would form when the urine in contact with her skin dried leaving behind the crystals. You would need to take Lucy to see her Veterinarian to determine the type of crystals and to seek dietary changes and possibly supplements to change the pH of the urine. Regards Dr Callum Turner DVM
Add a comment to Lucy's experience
Was this experience helpful?
Maddie
11 Years
0 found helpful
My dog has some crystals in her urine. The only systems she has it that she has been licking her back side and pee pee until they have become sore and raw. We have been back to the vet 4 times in the last 4 weeks and today is when they tested her urine. I was given a topical, pill for pain and an antibiotic. I'm not quite sure we're on the right path. What are your thoughts.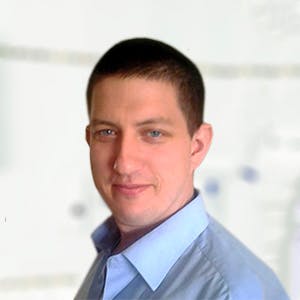 3320
Recommendations
Treatment for a condition like Maddie's is two fold; one is to treat the symptoms caused by licking the vulva and the other is to treat the underlying cause of the crystals in the urine, which would be dependent on the type of crystals in the urine. Your Veterinarian may want to change Maddie's diet and to check that the irritation of the vulva by the crystals is resolved or managed. Regards Dr Callum Turner DVM
I was diagnosed with Lyme disease in 2004. I was given antibiotics, which seemed to help. However, I still suffer from some of the symptoms, such as chronic fatigue, joint pain, and even neurological problems in controlling hand and leg movements. The inability to walk right etc, are temporary and generally happen when I am really tired and have been working hard. I lost touch with reality. Suspecting it was the medication I Went off the antibiotics (with the doctor's knowledge) and started on Lyme disease natural herbal formula I ordered from GREEN HOUSE HERBAL CLINIC, I spoke to few people who used the treatment here in USA and they all gave a positive response, my symptoms totally declined over a 6 weeks use of the Green House Lyme disease natural herbal formula. I'm 70 now and doing very well, the disease is totally reversed! (Visit their website www . Greenhouseherbalclinic . com) I am thankful to nature, herbs are truly gift from God. I can now go about my daily activities and the pain is greatly diminished. Don't give up hope, fellow sufferers. Share with friends!!
My dog is one year old and has crystals in her urine. And she also has a higher white cell count of 21,000.

"Could crystals make the white cell count higher?"
Add a comment to Maddie's experience
Was this experience helpful?
Coco
Boxer
8 Years
Coco is generally a healthy dog that loves to play and has lots of energy. I noticed when I take her for a walk she has begun to have a difficult time urinating. It surprised me because she has been extremely thirsty lately. A neighbor told me that maybe something is wrong health wise and to contact the vet as soon as possible. I made an appointment and the vet did a urinalysis which showed crystals in Coco's urine. I got scared but the doctor said this is part of a dog's metabolism or something like that and it was caused from her diet. The vet said she's lucky that the crystals in her urine didn't cause any blockages. I have to feed her a special diet now and give her lots of water. I consider Coco and myself lucky since I heard that treatment for this problem can run more than $800.