What is Kidney Cancer?
Renal cancer is a type of cancer that affects the kidney and can either originate within the organ or metastasize (spread) from another part of the body. Renal tumors are not common in dogs, though the majority of primary renal tumors are cancerous. These typically affect middle-aged or older dogs, but cases have been noted in younger animals.
Malignant renal tumors can occur in one or both kidneys, developing either within the kidney or metastasizing from other areas of the body. These tumors are not common in dogs but require the affected kidney to be removed. Since kidney cancer may lead to acute renal failure, early detection is vital for a better prognosis.
Book First Walk Free!
Symptoms of Kidney Cancer in Dogs
Some dogs do not exhibit symptoms of kidney cancer, though they may begin to show signs as the disease grows. These include:
Increased thirst
Frequent urination
Blood in the urine
If the kidneys begin to fail, the dog may develop additional symptoms such as:
Loss of appetite
Vomiting
Weakness
Depression
Dental disease
Causes of Kidney Cancer in Dogs
Much as with other cancers, little is known about the causes of kidney cancer in dogs. The cancer most commonly appears in middle-aged to older animals and may develop in the kidney itself or spread from other organs. Dogs of both sexes are equally susceptible to renal cancer, though this type of cancer is rare overall. There is no correlation between the cancer and breed except in the German Shepherd, which is predisposed to a syndrome of renal cystadenocarcinomas.
Diagnosis of Kidney Cancer in Dogs
If your dog is exhibiting unusual behavior, visit the veterinarian immediately. Many of the symptoms of kidney cancer are not specific to the disease, which is why a close examination by the veterinarian is vital for an accurate diagnosis.
At the initial visit, blood work and urine sampling is usually performed to establish the dog's ability to tolerate treatment, as well as to develop a clearer picture of the patient's overall health. The veterinarian may opt to do a needle aspirate or biopsy of the tumor if kidney cancer is found. In order to determine the extent of the cancer, a thorough evaluation may be conducted, which may include:
Chest radiographs or x-rays
Ultrasound of the abdomen
Complete blood cell profile
Advanced imaging, such as a CT or MRI
These tests help establish the size of the tumor and determine the presence of metastasis to other areas of the body. Depending on the results, further tests may be necessary to ensure that other organs are healthy. The veterinarian may also perform function tests on the unaffected kidney.
Treatment of Kidney Cancer in Dogs
Treatment varies depending on several factors, all of which will have been determined during the diagnosis stage.
Surgery
Nephrectomy, or surgical removal of the affected kidney, is the recommended treatment for most renal cancer that has not spread to other parts of the body. Surgery is only a viable option if the second kidney is functioning properly and if your dog is strong enough to withstand the operation. Your dog can live a normal life with one kidney, and surgery may remove the cancer entirely, depending on the extent of the tumor. Metastasis or recurrence may still be possible months after nephrectomy.
Chemotherapy
If the cancer affects both kidneys or has metastasized to other areas of the body, rendering a nephrectomy infeasible, chemotherapy may be used to help combat the spread of the tumors and prolong your dog's life. Your veterinarian can administer a potent combination of drugs, limiting the cancer's spread to other organs. However, there is little documentation to support chemotherapy's effectiveness against most primary renal tumors.
Supportive Care
Kidneys remove waste from the blood. When the organ fails or does not function at full capacity, toxins build up within the body and will need to be removed by other means. IV fluids help remove those toxins. Additional care may be recommended to reduce pain, ensure hydration, and treat anemia, depending on how quickly the cancer has spread.
Recovery of Kidney Cancer in Dogs
If your dog successfully underwent surgery and had the affected kidney removed, your veterinarian will provide you with aftercare instructions to follow. Pain medication helps keep your dog comfortable during recovery, and antibiotics prevent infections. Administer all medication as directed by your veterinarian, and limit physical activity over the next two or three weeks to ensure that the surgical site heals properly. General blood work and ultrasounds or radiographs may be recommended as follow ups to monitor metastatic disease.
A combination of home and veterinary care is important, whether or not nephrectomy was performed. Though prognosis is poor for most malignant renal tumors, particularly those that affect both kidneys, you may still maintain your dog's quality of life for the remaining months with your veterinarian's help.
Kidney Cancer Questions and Advice from Veterinary Professionals
Brownie
German Shepherd, hound, mix
5 Years
0 found helpful
Has Symptoms
Not eating anything, sad.
Uncontrollable urination and thirst
My dog had a very quick experience with kidney cancer. The vet said there was nothing they could so but why is this site showing that there are treatments? I just wanted him to be okay, and we had to put him down...
We just went through this as well with our 9 yr old Weimaraner four weeks ago. In our case, very large tumors were on both kidneys. Jackson was given 3 months to live. Surgery wasn't an option. We opted to not wake him up since he was already struggling to sleep at night.
Add a comment to Brownie's experience
Was this experience helpful?
Diego
Pit bull
13 Years
0 found helpful
My dog Diego is 13 years old and has never been in great health since I rescued him at 3. He has tumors all over his body, and he started urinating blood this morning. Throughout the day it has gotten darker. He doesn't show any signs of irritation or pain from it though. I know he has a lot of health issues, and I'm starting to wonder if this is the beginning of the end for him.
Add a comment to Diego's experience
Was this experience helpful?
Lacey
Siberian Husky , Labrador
4 Years
0 found helpful
Has Symptoms
Anorexia,weak, tired, loose stool
Our dog stopped eating 2 weeks ago i thought it was a blockage, believed she started eating a little, may have been wrong, upon xray we found out 2 glands above her heart was greatly enlarged , lymph nodes at jaw line enlarged as was behind her back leg. Blood work showed numbers about her kidneys was 12 i think normal was 2(?) , Dr gave her an IV of LR - We were guided that he prognosis was bad and she was very ill - we decided to put her to sleep. Did we rush in to this a little too fast ? without out enough research
Add a comment to Lacey's experience
Was this experience helpful?
Kedji
shepard cross
11 Years
1 found helpful
Hi:
MY 11 year old shepard/rotti/blue heeler mix has been diagnosed with tumours in both kidneys and a large splenal hemangioma. We are treating her palliatively and providing her lots of love! While she doesn't seem to be in pain, her urine is increasingly dark red, and she seems to be sleeping more and becoming more lethargic. Any advice on signs we should look for of her being in significant discomfort suggesting we should be moving to euthanasia? Thanks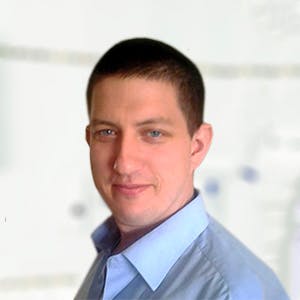 3320
Recommendations
Each case is different, but signs of pain, lethargy, changes to habits like eating, drinking, urinating and defecating among other symptoms like changes in behaviour; you should be really checking in with your Veterinarian on a regular basis to get their input to Kedji condition during this time. Generally owners realise when it is time, but I would recommend seeing your Veterinarian due to the changes in the colour of urine. Regards Dr Callum Turner DVM
Add a comment to Kedji's experience
Was this experience helpful?
Bailey.
Springer spaniel
2 Years
1 found helpful
Hello my neighbours fit and healthy spaniel two year old has cancer in both kidneys have you any advice please best course of action he has fluid around kidneys has been sick, but seems happy enough still eating etc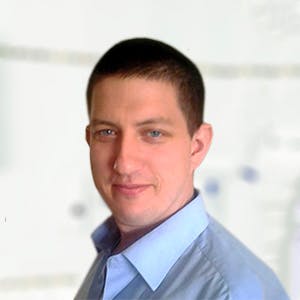 3320
Recommendations
It really depends on the specific type of cancer and the progression (how much kidney function is affected); I would start with considering a biopsy or fine needle aspirate to identify the specific type of cancer which would help in determining options, without knowing the specific type of cancer we can only offer palliative care. Once the cancer is identified, treatment may be an option, but would need to be discussed with your Veterinarian. Regards Dr Callum Turner DVM
Add a comment to Bailey.'s experience
Was this experience helpful?
Major
Golden Retriever
9 Years
0 found helpful
My 9-ish-year old Golden Retriever (He was a rescue so age isn't certain) was diagnosed with a huge tumor on his kidney in February, and despite concerns that he wouldn't make it through the surgery or it would affect his right kidney, he made it through and slowly seemed to be better - not totally himself, but better. We take him to the vet regularly for blood tests. He is on Palladia, one pill twice a week, two pills once a week. He also recently had an ultrasound and the saw a couple of spots but couldn't tell what they were exactly - more cancer? scarring? Inconclusive. However, in the last month, he's become increasingly lethargic. Eating is also a chore, we have to switch it up a lot as he becomes disinterested in kibble...then soft food. So we try chicken and pasta, etc. Lately, he mostly lays around. It takes some effort to get him up. But the eventually does and goes outside to urinate, etc. Walks, which he once loved, are hard now. He's incredibly slow. His blood tests are still good, via the vet. Also, he's sometimes lame on his right paw. It's not painful, and we've tried Lyme meds (he was once diagnosed with that...) but while it helps for a while, the lameness comes back. I read Palladia might cause that? I love this boy so much. Other than lethargy and very picky eating, he seems happy enough. I'm not sure what to do.
He's on Palladia, Prilosec and Bendaryl for stomach issues and sometimes/rarely Tramadol for pain. Sometimes when he gets diarrhea, we use something else. Name escapes me.
Add a comment to Major's experience
Was this experience helpful?
Snuffy
Golden Retriever
13 Years
2 found helpful
Our golden retriever is 13. She has good appetite and is as active as usual. About a month ago, we noticed her urine was dark brown. We brought her in for an ultrasound and found that left kidney was very enlarged. Further CT scan confirms that there is a large mass in her left kidney but biopsy was unable to determine the type of cancer because the kidney has mineralized. Vet advised to have the left kidney removed as it is causing her to lose blood when she is already currently borderline anemic. Also, with the left kidney removed, the vet will have a better understanding of the type of cancer and if it is necessary any chemotherapy be administered to prevent the metastasis to other organs. There is also a possibility that the left kidney will rupture and cause internal bleeding if left unattended.

While we have decided to go ahead with nephrectomy on the left kidney, we are concern over the risk of causing harm to the right kidney and expose her to potential infection post surgery. The right kidney seems to show a rather good contrast base on CT scan but her Urine Specific Gravity results are around 1.006.

We are told that she is a good candidate for the surgery as she is still active, healthy and eating well despite being 13. Are we still making making the right choice to remove the left kidney? What potential risks will there be from the surgery? What shall be done post surgery to ensure the health of her other kidney? What kind of potential infection will she be prone to after surgery?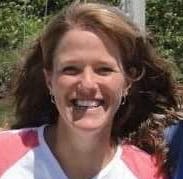 1611
Recommendations
Removal of the diseased kidney will not harm the good kidney. You will be able to find out what kind of tumor you are dealing with and treat appropriately, which is essential. There is always the possibility that the healthy kidney will become diseased, but no more than any normal dog. I hope that she does well.
Add a comment to Snuffy's experience
Was this experience helpful?
Dixie
Labrador Retriever
8 Years
0 found helpful
Our black lab, Dixie was diagnosed with a "giant" mass attached to her kidney. The vet and specialist would like to remove it. They don't recommend a needle biopsy for fear it will start to bleed. They would like to take it out as one whole. It is growing up into her chest cavity, pushing at other organs. She is bright and loving, still loves to go for walks, eats, drinks, chases birds. I'm torn on what to do. I don't want her to suffer and she doesn't seem to be at the moment. I also don't want to put her through a big surgery if it will not add to her quality of life. Do I leave it and let her live out her days until she starts to show signs of discomfort/issues? Or do the surgery and nurse her back to health-however long that may take?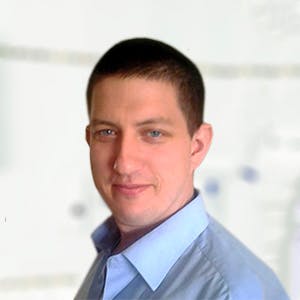 3320
Recommendations
From your description and Dixie's breed I would opt for the surgery based on the information I know; your Veterinarian and the Specialist wouldn't recommend the surgery if it would have an overall negative effect on her quality of life in the long term, the problem with these types of masses is you never know when it will become an issue. Also, once the mass is removed, histopathology may be done to better understand the type of mass. Regards Dr Callum Turner DVM
Add a comment to Dixie's experience
Was this experience helpful?
Jack
Greyhound
10 Years
3 found helpful
Kidney tumor one kidney, all other organs good has not metasised anywhere, good option to have the one kidney removed? Blood in Urine and ultrasound done showed tumor on one kidney.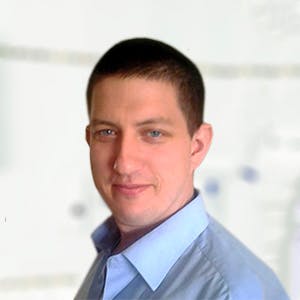 3320
Recommendations
Whilst nephrectomy (surgical removal of kidney) and dietary management are a good option here, the decision to operate is at your Veterinarian's discretion and they may not perform the surgery if they feel it would be harmful to Jack's health. A complete blood test for blood counts, kidney and liver function should be done given his age and condition. Regards Dr Callum Turner DVM
All of the above was done and all good, except x-rays of the heart and lungs to be done after consult. The dog is a 10 year old Greyhound still very active and you would not know anything wrong
Add a comment to Jack's experience
Was this experience helpful?
Sophie
Labradoodle
13 Years
0 found helpful
My 13 year old Labradoodle has a renial mass in her left kidney. A biopsy was taken today. She is still active, although tired. The oncologist said the tumor was relatively small. While I await results of the biopsy, I want to understand if a nephrectomy will extend her life.
X-rays of her heart and lungs and the abdonmial ultrasound indicate that there are no other tumors.
Where can I get statistics on the quality and time of life after nephrectomy?
I don't want to needlessly put my 13 year old thru an ordeal that may not add time and quality of life.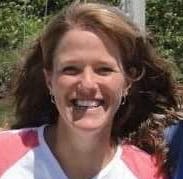 1611
Recommendations
If Sophie's other kidney is functioning normally, having the diseased kidney removed may extend both the length and the quality of her life. Without knowing the results of the biopsy, it is hard to say if it is a needed procedure, but your oncologist will be able to guide you better once those results are known. For more information: https://wagwalking.com/treatment/nephrectomy. I hope that all goes well for her.
Sophie's cancer is renal sarcoma. The vet said her kidney must come it and chemo therapy for 15weeks if she is to live.
What are the effects of chemo on her, understanding she is otherwise healthy, but assumed to,have renal hemangiosarcoma?
Add a comment to Sophie's experience
Was this experience helpful?
Riley
Labrador
8 Years
0 found helpful
Just found out our 8 year old chocolate lab has liver and kidney cancer. Stopped eating, vomiting diarrhea and weight loss. Have tried all different types of medications only steroids seemed to help. Don't know the full extent yet. But any chance she can make a full recovery?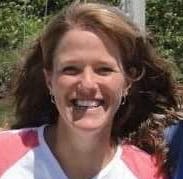 1611
Recommendations
I'm sorry that that is happening to Riley, that is very sad. While I cannot comment on her prognosis without knowing the extent and type of cancer, with the signs that you describe, and if she has cancer in both her liver and kidneys, it seems unlikely that she will be able to recover from this. A veterinary oncologist may be able to give you more treatment options, and your veterinarian can refer you to an oncologist if needed.
Add a comment to Riley's experience
Was this experience helpful?
Chablis
Am. Cocker Spaniel
13 Years
0 found helpful
Medication Used
piptoporus betulinus extract
My 13 year old American Cocker Spaniel has been diagnosed with liver and kidney cancer. She is being treated using a homeopathic remedy made up from piptoporus betulinus mushroom. Over the last 6 months her symptoms have lessened. I was told that the liver is very robust and could recover to normal, but the kidney is a different story. How can I tell if there is significant improvement in the kidney? Note: Her stools are now mostly normal, occasionally soft, thirst and urination has reduced by about 60% from when we started treatment. What else should we look for?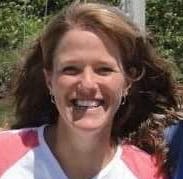 1611
Recommendations
Thank you for your email. The standard to assess kidney function is lab work to look at her kidney enzymes. If that hasn't been checked recently, that will give you a good idea as to whether there has been improvement. I wish her well.
Add a comment to Chablis's experience
Was this experience helpful?
Bruce
Kerry Blue Terrier
10 Years
1 found helpful
Hi, we have a Kerry Blue Terrier. He will be 11 in January and after lots of tests we have found he has a tumor on his kidney. His other kidney looks fine and we are considering surgery. He is to have an x-ray first to check it hasn't spread to his chest. He is on steroids at the moment which has really helped to increase his appetite but he has lost quite a bit of weight. We are worried about putting him through the surgery but don't want to give up on him. Can you offer any advice please?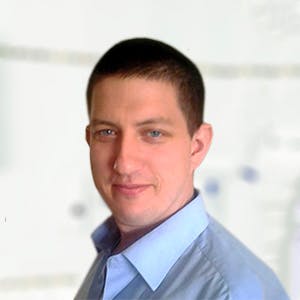 3320
Recommendations
Bruce is still relatively young and should tolerate surgery well (pending the results of preanaesthetic blood tests), surgery can be scary but it is usually the right course of action in these cases. If you have concerns, you should discuss with your Veterinarian; nephrectomy along with dietary management is a good course of action. Regards Dr Callum Turner DVM
Thank you, that's very reassuring.
Add a comment to Bruce's experience
Was this experience helpful?
jasmine
Mixed
11 Years
1 found helpful
my lab mix has been significantly losing weight in a short amount of time and urinating everywhere, she's shedding very bad as well in clumps, and not wanting anyone to bother her. should I put her down?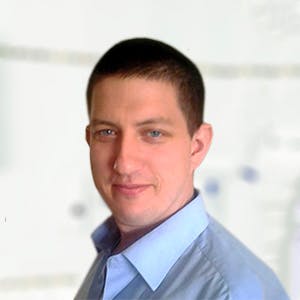 3320
Recommendations
The symptoms you describe are consistent with kidney failure, infections, cancer or Addison's Disease. The problems with Jasmine's vision may be related to the primary condition or may be due to her age. A visit to your Veterinarian will confirm if Jasmine's condition is treatable or not and they will be able to advise you on prognosis, possible treatment and options for euthanasia if applicable. Regards Dr Callum Turner DVM
"Though prognosis is poor for most malignant renal tumors", what does this mean!? My Lhasa had her right kidney removed with a softball sized tumor that is cancer but has not spread or broken out of the kidney; does it matter, will the cancer be back somewhere else in a few weeks/months?
Add a comment to jasmine's experience
Was this experience helpful?
Mia
Bichon Shihtzu
I
1 found helpful
Has Symptoms
Loss Of Appetite, weight loss,
My 8 yr old bishon shitzu mix was diagnose with kidney cancer. The vet said the mass covers the entire bottom of her kidney. Not sure if both kidneys.. I think she also said it's in her bladder as well.... should we put her to sleep, or consider surgery.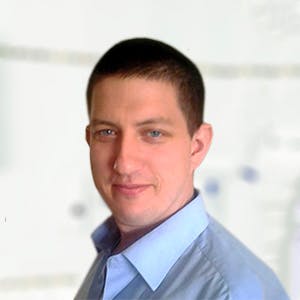 3320
Recommendations
If it has spread between the kidneys and bladder, surgery would be only a short term fix and may still be unrewarding; it seems that you are unsure of exactly what is going on with Mia and it would be a good idea to speak with your Veterinarian again to hear the diagnosis as many owners forget details given the circumstances (no one likes to hear cancer). Regards Dr Callum Turner DVM
Add a comment to Mia's experience
Was this experience helpful?