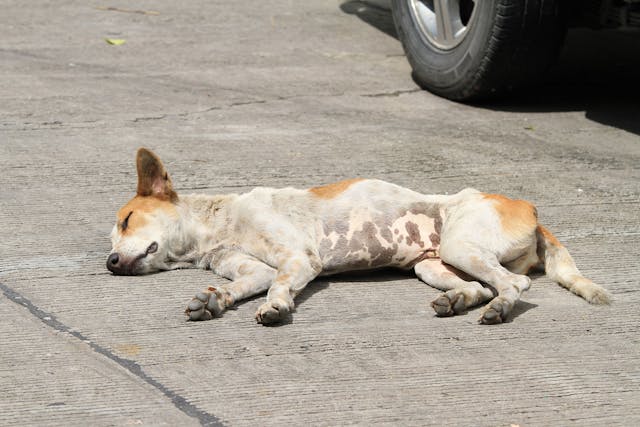 What is Leiomyoma?
Neoplasia or abnormal tissue growths are defined by the cells on which they grow, as well as whether they are benign or cancerous. Leiomyoma is a benign tumor that forms on involuntary smooth muscle cells. The digestive muscles along the walls of the stomach and intestine is the most common place, but leiomyoma can also sometimes be found in the uterus of female dogs. Like most tumors, it's more common in older dogs, but it can occur at any age. It produces similar symptoms to the malignant cancer leiomyosarcoma, so it's not always easy to tell the two apart upon diagnosis. With no metastasis, however, leiomyoma will not spread to other areas of the body. It is much less dangerous and most dogs will make a complete recovery after surgical removal.
Leiomyoma is the benign form of leiomyosarcoma. Veterinarians define it as a non-cancerous tumor which grows on the involuntary muscles of a dog's gastrointestinal tract. Since it isn't malignant, this tumor won't spread to other areas of the body and it is rarely fatal.
Leiomyoma Average Cost
From 367 quotes ranging from $400 - $3,000
Get a free pet insurance quote in less than 60 seconds!
Easily compare quotes from the most trusted pet insurance companies in the United States.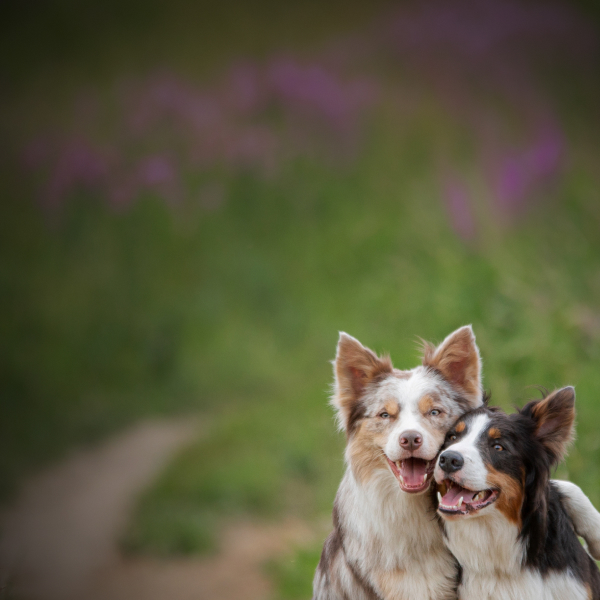 Symptoms of Leiomyoma in Dogs
It isn't possible to tell whether a tumor is malignant or benign based on the symptoms. See your veterinarian immediately if you notice any of the following signs in your dog:
Vomiting (often with blood)
Weight loss
Diarrhea
Lethargy
Abdominal pain or swelling
Palpable mass
Constipation
Tenesmus (feeling an urge to clear the bowls often)
Blood in the stool (hematochezia)
Black tar-like stool with dried blood (melena)
Types 
There are many types of tumors that form on various cells in the GI tract. These are some of the most common types relevant to your dog's diagnosis:
Leiomyoma – a benign tumor that forms on smooth muscle cells.
Leiomyosarcoma – a malignant tumor which forms on smooth muscle cells, the second most common type of GI cancer in dogs.
Adenocarcinoma – a fast growing malignant tumor which forms on glandular tissue, the most common type of GI cancer in dogs.
GISTs (GI Stroma Tumors) – a tumor which forms on the nervous system cells that control the involuntary muscles in the GI tract. It has sometimes been confused with leiomyoma and leiomyosarcoma. It may be either malignant or benign.
Causes of Leiomyoma in Dogs
It's not known what causes tumors to form in dogs. As with humans, there could be related hereditary or environmental factors, but these haven't been studied conclusively in dogs. It's also not known what causes a tumor to be malignant or benign. The risk of tumor formation increases with age.
Diagnosis of Leiomyoma in Dogs
The veterinarian will complete full blood and urine tests. Leiomyoma and leiomyosarcoma typically show signs of hypoglycemia, so this is often apparent in a blood test. X-rays and/or ultrasound will be taken to ascertain if there is a tumor. The veterinarian will usually take multiple views to check for metastasis. A CT scan or MRI could also be ordered. 
Leiomyoma's typically have a well-defined, round or oval shape. It's possible that your vet will suspect a benign tumor based on the shape and lack of metastasis.  Microscopic cell analyzation is usually needed to make a conclusive diagnosis, however.
An endoscopy or colonoscopy may be ordered so that the veterinarian can take biopsies of the tumor. These are invasive procedures which will require a separate appointment, fasting and anesthetic. Exploratory surgery, or laparotomy may also be performed to determine if the tumor is malignant or benign. In many cases, however, the tumor may not be fully analyzed until it is removed, and you may not know until after surgery. 
Treatment of Leiomyoma in Dogs
Leiomyoma are typically treated with surgery. This could be fairly extensive surgery that involves cutting out part of the intestinal wall and sewing it back together. There is a certain amount of risk with any surgery, but tumors that haven't metastasized are much easier to remove cleanly, without complications. Your dog will spend several days in a veterinary hospital after the surgery. He will be given intravenous fluids and antibiotics to prevent infection, as well as medication for vomiting. 
After returning home there will be a 2 to 3 week recovery period. Your dog will be given pain medication and possibly an antacid. Exercise will be reduced and you will need to check the incision daily to watch for infection. The veterinarian will schedule a check-up two or three weeks after the surgery to ensure the incision is healing properly.
Worried about the cost of treating your pet's symptoms?
Pet Insurance covers the cost of many common pet health conditions. Prepare for the unexpected by getting a quote from top pet insurance providers.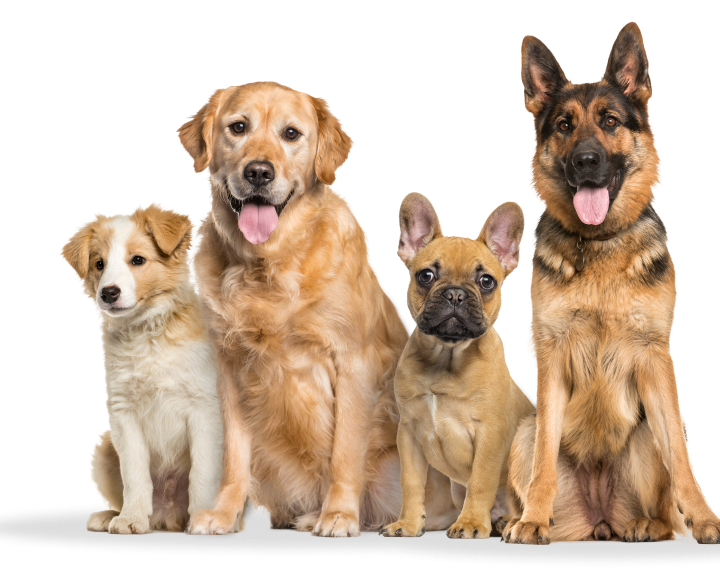 Recovery of Leiomyoma in Dogs
Dogs with leiomyoma usually make a full recovery after surgery. It's possible your dog will experience post-surgery constipation or ileus, but otherwise you should see an immediate reduction in symptoms. Once the healing period is over, your dog will likely be back to normal.
Since leiomyoma are benign tumors they don't normally return. Your veterinarian may advise some additional check-ups and X-rays just to make sure there was no metastasis that was missed during the operation, but these are likely to come back clear. Unlike malignant tumors, there's a good chance your dog will have many years of life left after leiomyoma.
Leiomyoma Average Cost
From 367 quotes ranging from $400 - $3,000
Top
Leiomyoma Questions and Advice from Veterinary Professionals
Mountain Cur
Rocky
11
1 found this helpful
1 found this helpful
My pet has the following symptoms:
Rocky is an 11 yo, 38# infant puppy rescue - we believe Mountain Cur. He began gagging/coughing 3 months ago and it is increasing. He has been diagnosed with a mass on his esophagus. Needle biopsy (-) for CA but through cytology only - no bore biopsy yet. Sx consult feels it may be leiomyoma but unclear if malignant. The esophagus is distended before and after the mass (which doesn't make sense to me). After 2 opinions we are left with $$$$ options to Dx and then surgery. Are there notable symptoms that could help us determine if it is malignant without expensive testing? (Sx biopsy, abdominal US, CT scan...) He seems happy and playful but that may be just to please us. I want to keep him with us but we will not let him suffer. Any thoughts are appreciated.
The problem with the suspected type of tumour is that it is locally invasive and doesn't spread as often as other types of tumour may, however that doesn't decrease the severity of the condition; this means that lymph node aspiration is not useful in these cases whereas a biopsy done through endoscopy would be more useful. There are no specific symptoms which will set apart different tumours, apart from the speed of spread or metastasis locations. Regards Dr Callum Turner DVM
Dec. 7, 2017
Was this question and answer helpful?
Miniature Schnauzer
Calvin
11 Years
2 found this helpful
2 found this helpful
My pet has the following symptoms:
Is vet recommended use of Miralax safe for dog with tumor in colon? My mini schnauzer, Calvin is approximately 11-12 years old was diagnosed with a large tumor on colon- have not done CT Scan to rule out cancer; xrays, blood work, and u/s suggest benign. He eats, plays, enjoys life fine so far except for the struggle with bowel movements. He has been straining and releasing bowel movements in small pieces, with an occasional med piece. Sometimes his movements are flat on one side. We use olive oil in dinners to soften and make it a bit easier. Had a surgical consult that went poorly today. They would have to break the pelvis to get at this tumor, and I'm sad to say that strikes me as way too invasive despite the fact that I want to make him better. Vet suggested 2-3 Tbsp of miralax daily to help in the meantime. Not sure of the water mix ratio. I read online a bowel rupture could occur from miralax use in a dog with an intestinal blockage. Should I try this product or is it too dangerous? Do you know the water ratio to 3 Tbsp?
The use of Miralax is safe in dogs and as long as Calvin doesn't have an obstruction (which it sounds like he doesn't) it shouldn't be an issue. I would first start to offer him plain canned pumpkin first to help keep his stool lose, but if something stronger is needed I would start off around half a teaspoon (or less) of Miralax once a day mixed in with some wet food to get his stool moving. I understand your concern about the invasive nature of the proposed surgery but you need to look at the balance of benefit vs risk, but this would be something to discuss with your Veterinarian. Regards Dr Callum Turner DVM
Oct. 19, 2017
Was this question and answer helpful?
Leiomyoma Average Cost
From 367 quotes ranging from $400 - $3,000
Get a free pet insurance quote in less than 60 seconds!
Easily compare quotes from the most trusted pet insurance companies in the United States.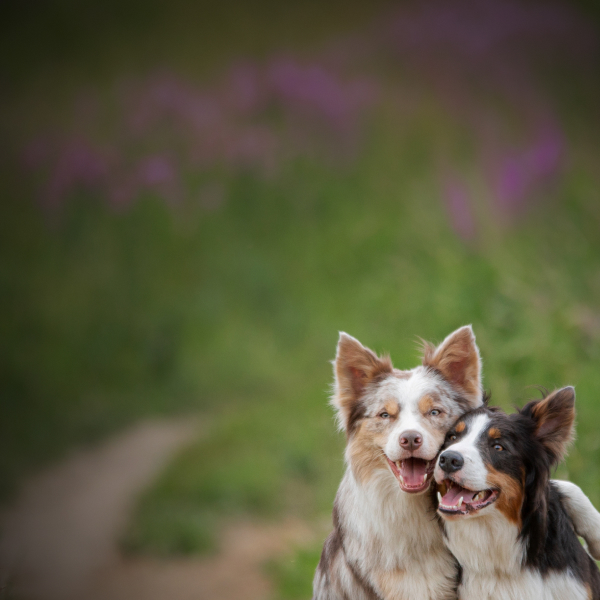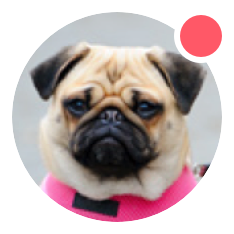 Need pet insurance?