What are Lymphadenitis?
Inflamed lymph nodes are generally a sign of infection. In the case of lymphadenitis, the cause is typically of a benign nature, though malignant forms are documented as well. Abnormalities and swelling of the lymph node can result in symptoms that will alert you to the fact that there is an ongoing disease present. However, it can happen that your veterinarian will find enlarged glands that you weren't aware of during a routine examination.
Lymphadenitis is the enlargement of one or more lymph nodes in the body. The lymph nodes, or glands, increase in size in response to the influx of inflammatory cells.
Book First Walk Free!
Symptoms of Lymphadenitis in Dogs
The symptoms that you may see in your dog (in addition to these) will most likely be related to the primary disease that is causing the gland enlargement. If your dog has swollen glands, he may exhibit signs, or appear asymptomatic even if he is in pain.
Fever
Loss of appetite
Weight loss
Weakness
Distended abdomen
Coughing
Difficulty swallowing (dysphagia)
Excessive thirst (polydipsia)
Excessive urination (polyuria)
Vomiting
Diarrhea
Soft, tender nodes upon palpation
Types
Lymphadenitis is classified depending on the extent of range in the body.
Solitary
A single lymph node is enlarged
Regional
A specific anatomical area is affected and the lymph nodes are usually interconnected
General
More than one area of the body is altered
It should be noted that severe lymphadenitis can extend into adjacent tissues, and can be classified as superficial or deep.
Causes of Lymphadenitis in Dogs
There are a large number of causes for lymph node inflammation, a few of which are listed here.
Infectious
Bacterial
Brucella canis
Streptococci
Septicemia
Rickettsial (frequently transmitted by mites, ticks)
Salmon poisoning
Ehrlichiosis
Fungal
Aspergillosis
Histoplasmosis
Parasitic
Viral
Canine viral enteritides
Infectious canine hepatitis
Non Infectious
Drug reactions, immune mediated disorders like rheumatoid arthritis
Infiltrative (Neoplastic)
Leukemia
Multiple Myeloma
Mast Cell Tumor
Nonneoplastic
Eosinophilic granuloma complex
Mast cell infiltration
Diagnosis of Lymphadenitis in Dogs
Part of the diagnosis of the lymph node inflammation will involve checking carefully for underlying disease processes. When you bring your furry family member to the clinic, be ready to relay as much information as possible in regards to the behavior of your dog in recent days.Your veterinary team will ask questions in order to learn more about the health status of your beloved pet.
Has your dog been eating well?
Does he have trouble swallowing?
Does he appear to be in pain?
Do you think he has lost weight?
Has his behavior changed (energy level, enthusiasm for regular activities)?
Your veterinarian will order a complete blood count and serum biochemistry, to look for specific markers that may point to illness or infection (hypercalcemia and hyperglobulinemia are common with lymph node inflammation). A test called polymerase chain reaction (PCR) will analyze and identify tissues.
She may want to perform radiographs of the chest, neck, and abdomen, especially if she has been able to locate any glands that are swollen. An ultrasound can prove to be a good diagnostic tool as well since it can give a good view of organs that may be affected.
A fine needle aspirate, or needle core, partial, or excisional biopsy may be done for further investigation into the inflammatory origin.
Treatment of Lymphadenitis in Dogs
The therapy for lymphadenitis will depend on the cause. Antibiotics, antifungal medications, and anti-inflammatories will be prescribed as required. Surgery and radiation in the case of neoplastic inflammation will be more involved, with regular follow up appointments needed to verify if the cancer is being eradicated.
Because the root of the problem can vary extensively, your veterinarian will discuss with you the various options or therapies required to best get your pet back to a normal state of health.
Recovery of Lymphadenitis in Dogs
The recovery of lymphadenitis will depend completely on the response that your dog's system has to the therapy. The age of your pet, the current health condition he is experiencing, and the type of infection that he is facing will all impact the recovery process.
Always complete any medicinal prescriptions that your veterinarian has prescribed, even if your pet appears to be getting better. Keep all follow up appointments as well, because many types of lymph node inflammation need careful monitoring to assure that they are being thoroughly dealt with. In addition, your dog may need concurrent medical attention in pursuance of a therapy for underlying conditions that may be contributing to the inflammation.
Lymphadenitis Questions and Advice from Veterinary Professionals
Copper
Redbone Coonhound
6 Years
0 found helpful
I have a hound and a lab who recently got in a fight. Where my hound was bit (skin wasn't broke) is now swelled to almost a tennis ball. It started small as a fluid like bag and has just go bigger.. Vets are not open until tomorrow. He has some antibiotics but dont seem to.be helping.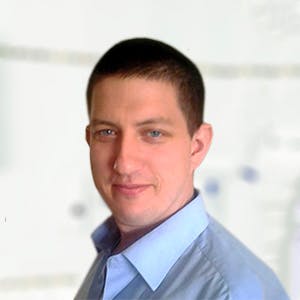 2466
Recommendations
It is possible that the swelling or lump is due to a hematoma or accumulation of fluid, if it isn't bothering Copper I would keep a close eye and visit your Veterinarian when they open; if it is causing issues I would recommend visiting an Emergency Veterinarian to be on the safe side. Regards Dr Callum Turner DVM
Add a comment to Copper's experience
Was this experience helpful?
Buster Brown
Chiweenie
5 Years
0 found helpful
Has Symptoms
Won't drink and paws at mouth
I noticed suddenly that my dog was pawing at the side and roof if his mouth yesterday. He won't drink or eat but don't make and signs of pain as I examine his face. I open his mouth and he freaks out pushing his tongue forward and seems really discomforted. Bet trip in the morning but would like an opinion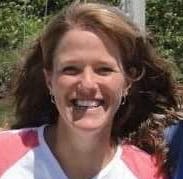 1043
Recommendations
Possible causes for Buster Brown's behavior may be a problem with a tooth, having something wedged between his teeth, or an infection or mass in his mouth. Your veterinarian will be able to examine his mouth and give you a better idea as to what might be happening. I hope that all goes well for him.
Add a comment to Buster Brown's experience
Was this experience helpful?
Rooney
Labrador Pitbull
3 Years
0 found helpful
My almost 4 year old lab - pit mix has swollen lymph nodes in his jaw and hind legs. Our vet started him on antibiotics and anti-inflammatories. From what we can both tell, the antibiotics did nothing and the positive change we saw was likely from the anti-inflammatories. Within two days of not being on the meds, his lymph nodes are back to their swollen state - his hind legs seeming worse than before. His energy seems great, no weight loss, frequent urination (but that was while he was on the meds), no coughing, no trouble swallowing, his "voice" is a little rough, but other than that he really seems like his very normal self. Our next step according to a call with a vet is to do a biopsy, blood work, etc. but would appreciate feedback from this community.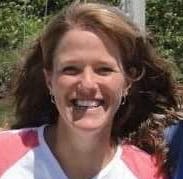 1043
Recommendations
Given the signs that you are describing, a lymph node biopsy needs to be done to determine that cause of the swollen lymph nodes. Once you have the results, you'll be able to treat appropriately, whether it is a bacterial infection, or lymphoma. I hope that he is okay.
Add a comment to Rooney's experience
Was this experience helpful?
Sammy
Chiuahua
10 Years
1 found helpful
10 yr old chihuahua. Glands under throat swollen. Took to vet did needle poke no cancer cells detected. Gave medicine n shots lump went down but returned 2 was later. Returned to vet another shot . And 2 weeks later returns. My mother takes to another vet says maybe could be dogs teeth. Lump still is growing. I decide to take to my vet did blood work all normal except liver is low. Doc removes 2 lymph nodes. And by that evening lump returns. Dog is happy eating drinking peeing and pooping normal. If you didn't notice the lump you would think she's ok. Ow not sure what to do. Any thoughts would be great . We're at 1,200 so far. It's not about the money but I do not want to put her thru another surgery if the swelling comes back.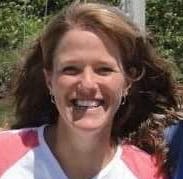 1043
Recommendations
Unfortunately, without seeing Sammy, or knowing what medications he has been on, or what the results of the sample taken were, I am not sure that I can comment on what your next step should be. Since he has been seen quite recently by a veterinarian, it would be best to discuss with them what they think is going on, and how best to handle it. If you are not sure of the treatment thus far, you can always ask for a referral to a specialist, as well.
First meds were clavamos and adepomedrol . now clavamox 2 x day andostilox 1 x for 10 days
Add a comment to Sammy's experience
Was this experience helpful?
Clavamox
Chihuahua
2 Years
0 found helpful
I believe my two year old chihuahua, has lymphadentitis. He started with what looked like a sty to both eyes fully swollen and discharging. It was very uncomfortable for him and lasted two weeks by the time the antihistamines I gave him and the prednisone and clavamox the vet prescribed began to yield some improvement. It's pollen season, and we think it started with an allergy an then turned into a bacterial infection, because at the two week mark, his lymph nodes on either side under the ears became very enlarged. The vet used a very large needle in an attempt to pull solid tissue from one of the nodes, and I questioned that it should be a fine needle for blood aspirate. After three tries and much pain to my buddy, the vet got a lot of blood and puss into that big needle, and was was very confused as to why not solid tissue. He was thinking cancer (no!), and we had the sample sent to the lab, since vet was not confident to make a determination with his microscope. Two days later the lab, everything looks okay; it's jusr bacteria. Now almost another two weeks later and a few worse days then some better, he is finally eating again. He went from 11 lbs to 7.5lbs. He has never seemed in pain but we see six enlarged lymph nodes; two on each side of his chest behind his front legs, and the two under his ears. One of rhe ones under his ear drained a but from the wound caused by the thick needle. The other side is what has me concerned. This is a 10 lb dog with a lymph node the size of about 1 by 1.5 inches. It doesn't seem to hurt him when I touch it. Warm compresses have made little difference. He is still getting two antibiotics a day, 1/2 a prednisone now every other day, and antihistamine (8mg) each day. What I worry about is: is this an abscess we should get drained? We don't trust our vet knows what to do. Should we just keep waiting and praying thw antibiotics will eventually help them reduce in size? (sorry for all the typos, but the phone version of this web script won't let me go back and edit.) I might also add, that he is getting back to his usual spunky nature.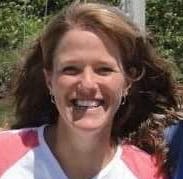 1043
Recommendations
I"m glad that your dog is getting back to his normal self. That certainly does sound like a nasty infection, if that is what it is, and to have blood and pus drain on a needle aspirate is quite dramatic for enlarged lymph nodes if they are enlarged due to infection. He may need to be on a stronger antibiotic. Without seeing him, I can't say for sure what the next step might be, but it may be worth a second opinion, to have a different set of eyes look at the problem and see if they can determine the cause, and the proper course of treatment. I hope that he continues to recover.
Add a comment to Clavamox's experience
Was this experience helpful?
Buster
Boxer
6 Years
-3 found helpful
Our boxer had been exhibiting slight trouble getting up and down for a few weeks and slight swelling on his joints on his rear legs. Other than those symptoms he seemed completely normal and we attributed it to maybe an arthritis flare up due to colder weather. However, over the weekend out of nowhere he had a HUGE lump on his neck. I pet him in this spot every day and had never noticed anything smaller before. His eating, drinking, bathroom habits all remained normal. No coughing, vomiting, diarrhea, or loss of appetite. Just slight trouble getting up and down and not quite as mobile and some control loss of his rear leg on the same side as the lump. After a few days the lump has gotten smaller each day on its own and is now the size of a small grape. Is it normal for something to appear and then almost disappear so quickly?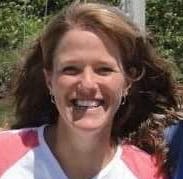 1043
Recommendations
Thank you for your email Lymph nodes are responsive to infection, ans inflammation, and can change in size over time - a change that dramatic, though, probably warrants a trip to your veterinarian to make sure that he is okay, and determine whether it was a lymph node or another mass of some type. They may be able to get him some joint support or pain medications if he needs it for his trouble getting up, as well, so that he is more comfortable I hope that everything goes well for him.
Add a comment to Buster's experience
Was this experience helpful?
Nova
Pug
7 Years
0 found helpful
About 2.5 months ago my dog started limping, so we took her to the vet and found that her neck and popliteal lymph nodes were slightly enlarged. She thought the limping was likely an ACL tear. We did an X-ray, which the radiologist said was not an ACL tear, but he also commented on the popliteal lymph node. The limping stopped almost immediately after going to the vet and she's been walking fine ever since. Neck lymph nodes have since resolved but the popliteals are still enlarged. Needle aspirate shows that it's not lymphoma, but is reacting to something. Ultrasound and echocardiogram showed no tumors but did show slight enlargement of two lymph nodes on her lower back near her spine. They said it was too small to aspirate at that time though. We also incidentally found the beginning stages of mitral valve insufficiency, which the vet said we'll start managing, but is not related to the lymph nodes. The vet taught me how to find the popliteals so I can monitor at home. I'm seeing the vet for follow up in a week but I noticed that her popliteal nodes are twice the size that they were 3 weeks ago. She's a 7 year old pug cross. We haven't found cancer, but we still haven't fully ruled it out. She's otherwise eating, peeing, pooping and playing normally. I do trust she's in good hands with our vet but I'm frustrated that we can't find what's wrong. I'm not ready to lose her yet. Hoping that maybe someone has seen something like this before and can provide some insight.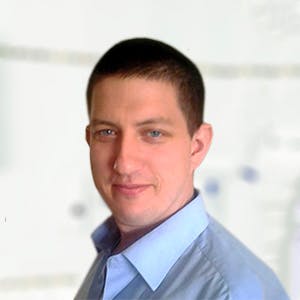 2466
Recommendations
Sometimes it can be difficult to nail down a diagnosis; lymph nodes may enlarge in response to a variety of causes including infections, cancer, allergies, inflammation among other causes. It is really a case of monitoring Nova for improvement and changes looking for any new symptoms or other signs which may lead to a diagnosis. Regards Dr Callum Turner DVM
Add a comment to Nova's experience
Was this experience helpful?
Pickles
Yorkshire Terrier
7 Years
0 found helpful
Has Symptoms
Her legs are black and skin feels
Her legs are black and skin feels l
My yorkie has swollen lymph nodes. She has allergies we treat her for. The skin on her back legs is black and no hair, she has black spots on her belly and around her butt.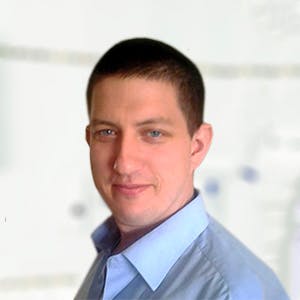 2466
Recommendations
Lymph nodes may be swollen due to allergies, infection, inflammation or cancer. You should have your Veterinarian look at Pickles because excessive scratching and secondary infections may cause lichenification where the skin turns hard and black (elephant skin); your Veterinarian may choose to change treatment, but I would also recommend allergy testing to determine which allergens (food or environmental) Pickles is sensitive to. Regards Dr Callum Turner DVM
Add a comment to Pickles's experience
Was this experience helpful?
JAX
Boxer
6 Years
0 found helpful
Has Symptoms
Low Energy, difficulty swallowing,
My dog Jax is a boxer mix (boxer/jack russell)right before Thanksgiving we noticed his lymph nodes were swollen. Took him to the Vet and without any testing she made the assumption that he could possibly have lymphoma, prescribed him antibiotics and prednisone. By the time he finished the antibiotics the swelling had gone done a noticeable amount. Went back to vet and she prescribed another 2 weeks of antibiotics while he was still on the steroids. Now that he's finished the meds the swelling has started again. He is not his usual energetic self and appears to have sob at times. 2 weeks ago he had seizure like activity and we called the Vet, It was very disturbing that she would suggest without knowing what is wrong with him for sure "bring him in and we can euthanize him" My husband took him to the Vet and by the time they arrived him perked back up to his normal self and started running around. So, he asked for nausea meds and brought him back home.Intially we thought that sometimes around the end of OCT he may have been bitten by a snake ( thinking back) he was outside running around while my husband was cutting the grass, later that night he was limping and I noticed bloody paw prints on the basement floor, We thought he sprained it or stepped on a twig or something. We do live in a rural area and it is possible that he could have stepped on a snake in the woods. I'm not convinced that he has lymphoma... Would he have gradually started showing symptoms or would it be a sudden onset. It seems that all of this started happening around the time of the foot injury. I'm not so confident in the VET they seem to make a lot of assumption and are rather nonchalant in my opinion. What do you think?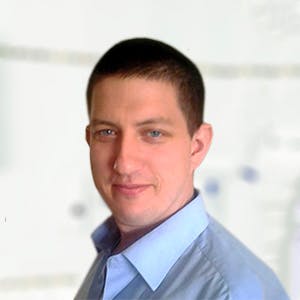 2466
Recommendations
A diagnosis of lymphoma is relatively straightforward with a fine needle aspirate or a biopsy to check the appearance of cells (morphology, numbers etc…), before commencing treatment it is always wise in these cases to confirm the diagnosis. If you are losing confidence in your Veterinarian you should visit another Veterinarian (I know in rural areas they can be few and far between) but getting a second hands on opinion would be best. It is possible that there is a connection between a snake bite or other injury, but again I cannot comment without an examination. Regards Dr Callum Turner DVM
We are currently going through something similar with our dog Axle. He was at the vet yesterday for a lump on his throat the vet felt around and showed me that his other lymph nodes are swollen. But she immediately went to he probably has lymphoma and will need chemotherapy. My husband works nights and sleeps during the day so he couldn't be there. I was alone and of course started crying. She never once said sorry or that it could be something else. We are currently waiting on results from the aspirate and biobsy. We live rural too and I drove over an hour to take him to this new vet. Granted we did seem to get more answers then previous, just wasn't very happy with how staight forward she was and that there was no other option.
Add a comment to JAX's experience
Was this experience helpful?
Ellie bean
Doberman Pinscher
2 Years
0 found helpful
My dog a 2 y.o. dobie took a bit for another dog at the base of her ear. there is an open wound, the base of her ear is swollen, and under that same hear she has lots of extra skin. I figured it was a lymph node that has been infected or just inflamed. Are there any home care/treatment that I can follow in the next few day while we wait for her vet appointment?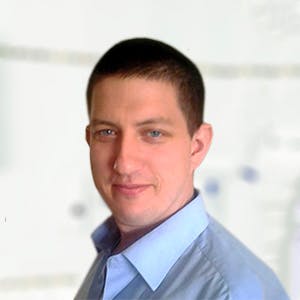 2466
Recommendations
In the area you have described I would be thinking more of salivary gland injury than lymph node injury; you really should visit an Emergency Veterinarian as this is something which cannot wait until the new year. In the meantime, keep the area clean by bathing twice daily in a dilute antiseptic and applying an antibiotic ointment to the area (if small bite wounds) to help against secondary infection. But my main advice is visit a Emergency Veterinarian today. Regards Dr Callum Turner DVM
Add a comment to Ellie bean's experience
Was this experience helpful?
Zeus
Boxer
8 Years
0 found helpful
I have an 8 year old boxer male. Saturday morning I found him being very lethargic and not his normal spunky self. I kept an eye on him and thought he was just being lazy. He didn't eat/drink all day. Didn't go outside all day (we have a doggy door) Saturday night I was petting him and happened to feel under his jaw and felt a few lumps so I decided I would take him in. Sunday morning came and he still was not as energetic so I took him to his vet. They ran all kinds of blood work and tests on him including testing his pancreas and found nothing out of the ordinary. The vet said his lymph noides are swollen but couldn't determine why. ($350 to tell me exactly what I already knew - very frustrated!!) This morning I look at him and his neck appears to be swollen. I noticed he's starting to cough which is not normal. But his energy level has increased some. Any suggestions as to what I can do to make the swelling go down?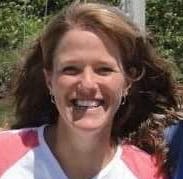 1043
Recommendations
Thank you for contacting us today about Zeus. As a few differentials for swollen lymph nodes are inflammation, infection, and lymphoma, it is important to get answers as to why they are swollen. A needle sample (fine needle aspirate) is an easy way to get a sample to send to a pathologist and determine whether the glands are reacting or if he has lymphoma. If your veterinarian did not do that, or put him on any medication (possible treatments would be antibiotics or steroids), than you should contact a veterinarian who will do that. Once you know the cause of the enlargement, your veterinarian can prescribe a treatment plan to help him. If you are noticing that the swelling is getting worse quickly, it would be a good idea to pursue a diagnosis soon. I hope that everything goes okay for Zeus.
What antibiotic would typically be prescribed? I presume the steroid is prednisone. Thank you for your thoughts.
Add a comment to Zeus's experience
Was this experience helpful?
Ziggy
GSD
11 Years
0 found helpful
My 11 yo neutered male German shepherd has two swollen lymph nodes at. his neck. The other lymph nodes feel normal. He had a blood test that came back normal. The lymph nodes did not respond to a 10-day antibiotic regimen. The vet said it could indicate a tumor and that I should keep checking them myself to see if they feel or grow larger. Should I have them aspirated? Vet did not recommend radiation for dog my age, which I tend to agree with. Dog is acting normal, eats normal and has no other health issues. What would you suggest?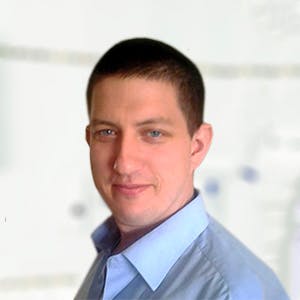 2466
Recommendations
Radiation shouldn't be even considered if we don't know what the specific underlying cause is; you should have the nodes aspirated so that the cells and their morphology can be examined to aid in the overall diagnosis. Lymph nodes may be enlarged due to infection, allergies, inflammation, cancer among other causes; the fine aspiration of the lymph nodes should be useful to help determine a cause. Regards Dr Callum Turner DVM
Add a comment to Ziggy's experience
Was this experience helpful?
jace
English Pointer
2 Days
1 found helpful
My English pointer has never had any issues. He is two years old and very energetic. He had a play date with another dog on Sunday and Monday was very fatigued, nauseas and vomiting most of the day. Tuesday his appetite returned however we started to notice a mass on his left side of his face. Now it is Wednesday and he's still active but mass has stayed.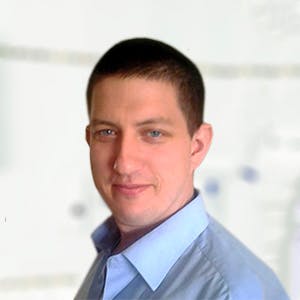 2466
Recommendations
The mass may be caused by a few different issues and if it is on his face and not under the jaw is may be a swollen salivary gland or swelling from trauma; the mass may also be due to an infection or allergies, without seeing it I cannot know for sure. You could try giving some Benadryl at 1mg/lb (up to three times per day) but ideally a visit to your Veterinarian would be best to determine the specific cause. Regards Dr Callum Turner DVM
Add a comment to jace's experience
Was this experience helpful?
Winston
Dachshund
8 Months
0 found helpful
My dachshund has always had a lymph node on his left side but not one on his right. Is this normal? The one on his right doesn't pertrude through the skin you can just feel like but I can't find anything on his left. Does this sound worry some? He's been to the vet a lot and they never say anything about it.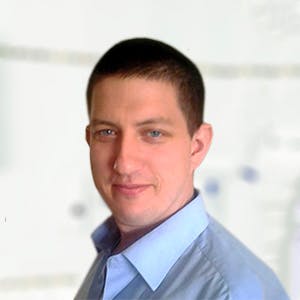 2466
Recommendations
Has it been confirmed as being a lymph node? Has it been aspirated to check the contents? These are the important questions to ask, many small masses may not actually be lymph nodes (depends on the location). I would ask your Veterinarian specifically about the mass at your next visit, without examining it and feeling its attachments etc… I cannot say specifically if you should be concerned or not. Regards Dr Callum Turner DVM
Add a comment to Winston's experience
Was this experience helpful?
Harry
Terrier mix
6 Years
0 found helpful
My dog started snorting, gagging amd coughing a few days ago. I made a vet appointment immediately, but cancelled it after the symptoms went away. Today my dog started acting extremely lethargic, refused treats, and has extremely noticeable swollen lymph nodes under his neck. He's still not snorting, but I can't help but feel they're related. Does this sound like lymphoma or something less dire?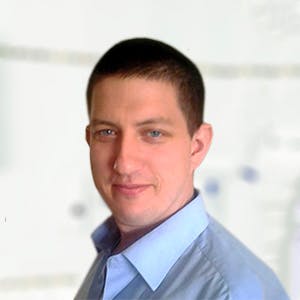 2466
Recommendations
Lymphoma is one possibility among others like infections, inflammation, allergies etc… It is important you visit your Veterinarian for an examination, blood tests and a fine needle aspiration of a swollen lymph node to help understand what is going on with Harry. I wouldn't leave this over the weekend if his breathing was previously affected. Regards Dr Callum Turner DVM
Add a comment to Harry's experience
Was this experience helpful?
Lacey
Rat Terrier
14 Years
0 found helpful
My little 10-pound girl has been quite lethargic lately. She has even taken to staying in her pet crate. She hasn't been eating as much as usual, and she smells bad, even after a bath. Tonight I was petting her and felt several knots under her jaw. Vet visit will have to wait until Tuesday, as they are not open weekends or Mondays. What can I do to make ends my girl feel better?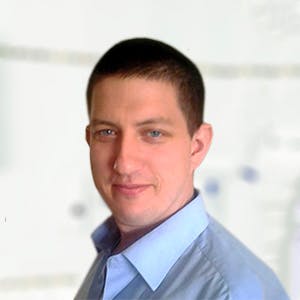 2466
Recommendations
There are a few possible causes for the symptoms you are describing which may include infections, cancer, poisoning, hormonal conditions and other conditions. The knots under her jaw may be caused by enlarged lymph nodes, abscesses, skin infections among others. Without examining Lacey I cannot tell you exactly what the knots are or what the underlying cause is; if you have no emergency care in your area it would be best to just offer supportive care to Lacey for now and ensure that she remains hydrated, even if you need to give water by hand. Regards Dr Callum Turner DVM
Add a comment to Lacey's experience
Was this experience helpful?
Bruno
Beagle
4 Years
0 found helpful


I have a four year old beagle who has been diagnosed with Gastric Lymphoma of the fundus of stomach .( THOUGH ONE DOCTOR IN INDIA SAYS IT IS NOT GASTRIC LYMPHOMA AS IT HAS NOT SPREAD TO OTHER ORGANS). It was diagnosed on 23.06.2017 after an ultrasound and subsequently taking aspirated sample from the fundus. The report of the Doctor is enclosed in the Second mail.

In the ultrasound, it was found that the fundus lining was 1.42 mm thick.

Doxorubicin N Prednisone was started and two doses has been given till now but as per the last ultrasound done on Tuesday, the thickness had increased to 1.79 mm but it had not spread to other organs.

After the treatment started, he stopped vomiting but was eating properly. However, he has lost two kgs of weight and is now 13.50 or 13.00 Kgs. Since yesterday he has stopped having his meal and is not passing any motion either. Though he is drinking less water also

Sequence of events

Vomiting every night in April end and May month

Blood in stools subsequently and spots of blood in vomit later .

Doctors here diagnosed a foriegn metallic body in his stomach and then they started treating him for the same after X-rays

However it did not stop then we went ultrasound.

His weight was 16 in June but now is 13,approximately

Immediately after chemotherapy started and the vomits reduced by 90 percent

He is now not eating and lying listless , having very less water .

Kindly advise the next course of action.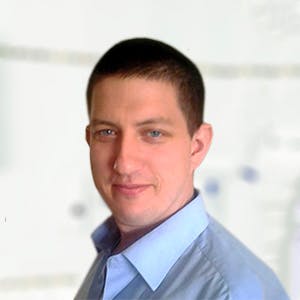 2466
Recommendations
Any chemotherapy treatment may result in a reduction in appetite and reduction in absorption of food both of which would contribute to weight loss, also spread of the lymphoma may also result in weight loss due to similar reasons; whilst maintaining weight is important, it comes second to treating the lymphoma. There are various different chemotherapy protocols which may be used to treat lymphoma, without examining Bruno I cannot legally give you any medical treatment advice as for as chemotherapy is concerned but switching to a different protocol may be beneficial and speaking with an Oncologist may also be of value. Regards Dr Callum Turner DVM
Add a comment to Bruno's experience
Was this experience helpful?
Tory
Labrador Retriever
7years
1 found helpful
Has Symptoms
Limping on the right hind leg
Medication Used
Doxycycline 500mg bid, nutrolin b tablet
My 7year old female lab has been limping since last few weeks. I took her to a nearby vet and on examination a swelling in the popliteal lymph node was found in her right hind leg. The vet prescribed doxycycline for 2weeks with other medications. But after 2weeks of treatment also there is no sign of improvement. The blood report complete blood count is normal. The vet has advised to go for fnac... Please advice if we should switch to other medication. The dog is totally healthy otherwise and except limping her behaviour is completely normal.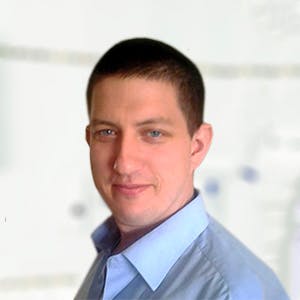 2466
Recommendations
Enlargement of the popliteal lymph node may be due to a few possible causes including infection in the limb, cancer, allergies (uncommon for popliteal nodes) and inflammation. A fine needle aspirate and x-rays may be useful in the next step of the diagnosis; doxycycline is good medication to treat initially for infection, but if no improvement has been found further testing is required. Regards Dr Callum Turner DVM
Thank you sir..your advice will be followed.
Add a comment to Tory 's experience
Was this experience helpful?
Winston
Golden Retriever
10 Years
-1 found helpful
My 10 year old dog just had his senior check 3 months ago. He started coughing and thought his valley fever was back. It was worse, they felt his lymph nodes, and aspiration results came back. He was diagnosed with lymphoma. I'm thinking they didn't check his lymph nodes 3 months ago. Do they noticeably grow that fast? Or did they miss something?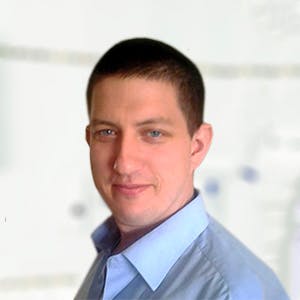 2466
Recommendations
Lymph nodes can grow fast in a matter of a few days in some cases; whilst it is always possible that something was missed during the previous physical examination, it is more likely that this is a recent increase in size. Regards Dr Callum Turner DVM
I just want to know how many weeks, days or months for lymph nodes to be noticed by a vet. He had a senior check three months ago and everything was fine. Could the lymph nodes in neck be noticed 3 months ago when she did senior exam?
Add a comment to Winston's experience
Was this experience helpful?
Raina
German Shepherd
8 Months
0 found helpful
Help! I have a 8 month old German Sheppard puppy. On July 1, we notice that she was not eating very well and lethargic, we were having a heat wave, and at first we thought that was in contributing to the not eating very well. On monday the 3rd we ran her into the veterinarians office, she was running a fever of 105. They keep her to give iv and run test. We get a call that stating she may have been poisoned, or could have parvo, but tested neg for it. By this time the dog has bloody diarrhea and starts to vomit. Vet keep her and treats for parvo, but tell us she has very low platelets and X-rays are clear. Over the next couple of day her platelets continue to drop, with no improvements. The vet recommended that we take her to a speciality veterinarian hospital. We do, after having her for a couple of days and many test later, they state we need to do exploratory surgery, as our puppy is still the same and not improved at all. Blood test are still showing very low platelets and high WBC. Surgery showed twisted and kinked intestines, which was inflamed as well as her stomach, inflamed pancreas and enlarged lymph nodes, which they sent off to biopsied. They kept her in the hospital for another 4 day. She came home Saturday, the 17th, on two anabiotic's and to return back today, Friday 21st. She was doing better, than last nigh she didn't want to eat again nor this morning. At the vet's office she was running a fever again of 105. Surgical incision looks great.
Biopsy showed: No organisms detected for fungi, No organisms detected for acid-fast bacteria. Findings Marked chronic granulomatous lymphadenitis.
Comment: Histologic examination reveals an inflamed lymph node, presumptively due to inflammation within the GI tract or abdominal viscera. Systemic infection is also possible. Additional stains do not reveal any organisms. The vet has kept the dog and put on IV anabiotic and is going to consult an Internal medicine specialist. We are very sad, and not sure what to do with our very sick puppy. Have you seen a case like this? What could it possibly be?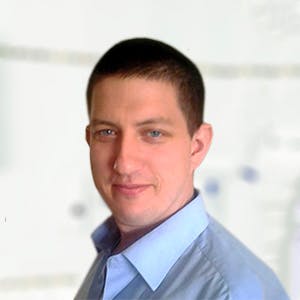 2466
Recommendations
The low platelet count and increased levels of white blood cells would be consistent with an infection; if the infection is bacterial it hasn't been detected, if the infection is viral the testing is more complicated. Granulomatous lymphadenitis may present in cases of tuberculosis, tularemia, bartonella, yersinia and others; the process is part of the body trying to eliminate foreign cells or material from the body. I cannot really give you much advice unfortunately, but antibiotic and supportive treatment is the best course of action. Regards Dr Callum Turner DVM
Add a comment to Raina's experience
Was this experience helpful?
Lizzy
Huntaway
7 Years
0 found helpful
I took my dog to the vet as I thought she must have had a bone stuck in her throat. I could feel lumps in her throat and each time she pulled on her lead, got up too quickly etc she would cough such a painful sounding cough and appeared to keep trying to cough and bring something up, however she would only cough up a tiny bit of frothy saliva. Anyway the vet examined her and said her lymph nodes everywhere are very enlarged, even hugely to the untrained eye which is a concern. The coughing is the lymph nodes obstructing her airways. He has said that all lymph nodes are affected greatly and that we are probably looking at cancer and started talking about chemo. He talked about possible infections that affect in this way but stated we don't get the sorts here in NZ therefore cancer is where we are looking. He thinks it is of a very serious nature. Test results won't be back till tuesday. What if it is cancer? Is it worthwhile doing treatment, does treatment work? I am a widower with children and treatment costs will make our weekly living very stretched, does treatment often have good results? I have had many people die of cancer and was full time carer of a person not long ago. My cancer experiences are that cancer means death.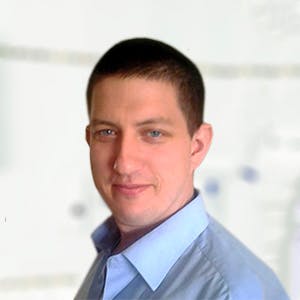 2466
Recommendations
New Zealand takes biosecurity very seriously; I like the joke about an alien spaceship landing on Dairy Flat and the two most important questions New Zealand Officials asked: "Are you carrying any fruit or Vegetables?" and "How do you like New Zealand?". But, New Zealand doesn't host diseases which we would normally associate with lymph node enlargement which would make cancer a strong candidate; I am not familiar with the exact details of infectious disease in small animals in New Zealand, but your Veterinarian would know from experience. At this point, I know it will be a long weekend, but until the test results come back we cannot say for sure. If it is cancer and these level of spread is to lymph nodes all over the body, we would most likely be looking at management and prolonging a healthy life; but nothing can be confirm until the results come back. Regards Dr Callum Turner DVM
Add a comment to Lizzy's experience
Was this experience helpful?
Princess
Chow mix
13 Years
0 found helpful
Today our vet said our princess girl had a nodule in genital area , but was more concerned with her lymph nodes. She pointed our her neck nodes were swollen and even said others were swollen. We had them asperated to rule out what the vet believes is lymphoma. Please, I would like to know if there is something else that could cause multi lymph nodes to swell up? We have had this dog for 12 years now and she is a big part of a family. Please any advice is good advice at this point.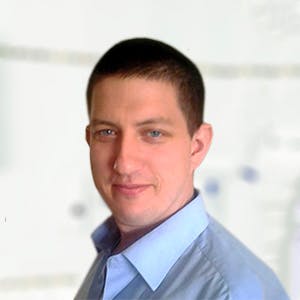 2466
Recommendations
There are many different causes of lymph node swelling in dogs including lymphoma, other neoplastic diseases, infections, immune disorders, allergic reactions etc… A cytology report of the aspirate will give an indication of the types of cells present which will give an idea of the underlying condition. Regards Dr Callum Turner DVM
Add a comment to Princess's experience
Was this experience helpful?
Elvis
Labrador Retriever
9 Years
0 found helpful
Has Symptoms
Swollen lymph nodes everywhere
My 9 year old lab was diagnosed with lymphoma on March 8th. He has been on prednisone since then and doing good, however took a turn for the worse this weekend. His belly was filled with fluid (the vet removed 6 liters on Friday) and just within 24 hours his neck and rear leg are so swollen. Has the prednisone stopped working? Why is he swelling so badly? Is it nearing the end for my sweet boy? Feeling completely heartbroken. 😢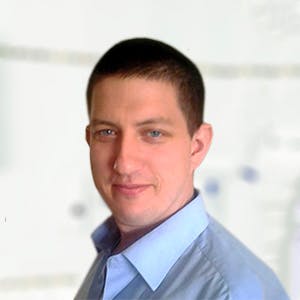 2466
Recommendations
It is possible that Elvis requires a more comprehensive treatment protocol than prednisone alone, this may include vincristine, doxorubicin, cyclophosphamide, l-asparaginase, and prednisone; but would need to be evaluated by your Veterinarian on a case by case basis. It may be worth visiting a Veterinary Oncologist to give you a better overview of your treatment options. Regards Dr Callum Turner DVM
Add a comment to Elvis 's experience
Was this experience helpful?
daisy
German Shorthaired Pointer
2 Years
0 found helpful
My dog has swollen lymph nodes and also Today i noticed swollen belly 2 swollen glands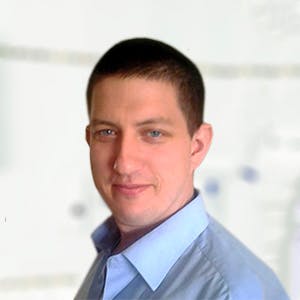 2466
Recommendations
Swollen lymph nodes may be caused by a variety of different causes including infections (bacterial, viral or fungal), parasites, allergies, cancer or immune mediated conditions. A physical examination, blood tests and possibly aspiration of one or more lymph nodes will help to narrow down the diagnosis. Regards Dr Callum Turner DVM
Add a comment to daisy's experience
Was this experience helpful?
Ed
Jack Russell Terrier
12 Years
0 found helpful
We noticed that one of our dog's prescapular lymph nodes is severely swollen. He does not seem to be in any pain, even when we touch or adjust the node. Given our dog's age, we are not inclined to seek very aggressive treatment. Could his symptoms be the sign of a benign, easily treatable condition?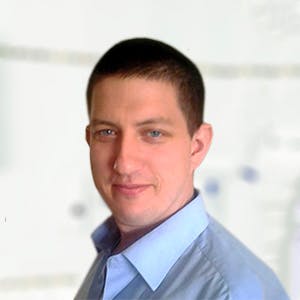 2466
Recommendations
Lymph node enlargement may be caused by infection, cancer, allergies or autoimmune disorders. The best course of action would be to visit your Veterinarian for a general physical examination and a fine needle aspirate to determine the type of cells present which will give a diagnosis which will indicate prognosis and a course of treatment or medical management; if the diagnosis comes as cancerous, an x-ray would be useful to check for spread to other sites. Regards Dr Callum Turner DVM
Add a comment to Ed's experience
Was this experience helpful?
Bif
13-14 yrs
0 found helpful
Our dog began displaying symptoms of a swollen throat in the spring and within 3 days he had a large mass protruding from that area that was squishy on the outside and hard on the inside. The vet prescribed prednisone and clavamox which really helped reduce things but didn't eliminate anything completely. We ended up going to a more sophisticated vet office an hour away and they diagnosed him with a swollen or infected salivary gland. That was removed at about $1700 not counting all initial exams and x-rays. He seemed to be doing better and took about 2 months to recover from the throat surgery and become fully active again. We also continued medications for a couple weeks after surgery. Once the summer started coming to an end he began exhibiting symptoms again but this time the swollen areas are greater in number, some small and hard and one big one that is pretty dense, but all still confined to his throat area. We have gone back on medications but are reluctant to do more surgeries and diagnostics since they are so costly and each vet office keeps saying they don't know what is gong on. However we stopped the clavamox b/c it started making things worse. They ruled out cancer from the last surgery but now the meds aren't really helping. They think now it might be his lymphnodes and suggest moving forward with removing(?) Those but want to charge us all over again for complete diagnosis and treatment at about $2000. Even after blood test, aspirates, and testing for cancer they still don't have any real answers for us and act like they've never seen this before. Do you have any previous knowledge on a case like this or have any suggestions on what it might be or what we should do next? Thank you very much for your advice.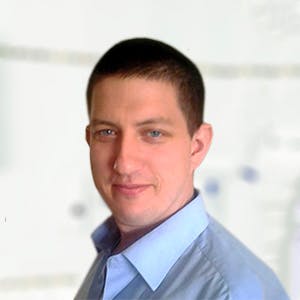 2466
Recommendations
The throat region has numerous different glands and structures that may be prone to swelling including salivary glands, lymph nodes, thyroid gland, fatty accumulations under the skin (lipomas), blood accumulation (haematoma) as well as abscess from foreign bodies, cysts etc… Without taking a fine needle aspiration to see what fluid or cells are present, we can only guess the cause and structures being affected. I understand that costs can easily spiral in cases like Bif's but a treatment or surgical plan would be useless without a diagnostic test, the most valuable of which is a fine needle aspirate (or biopsy if no joy with the FNA). Regards Dr Callum Turner DVM
*correction: meant to say I would "think" if it's lymphoma she'd be gone by now.
Unless I'm mistaken, I believe Bif's owner said they did a fine needle aspiration (isn't that what aspirates mean?). My ShihTzu is 16yrs and acts like she's 8 or 9 (no kidding). She has swollen glands for 8 months. I did not know those lumps were her glands and just figured they were fatty tissues. Until she didn't feel good Xmas time. I took her to the vet and they said probably lymphoma. I insisted on a shot of antibotics and next day she felt better. She's been on doxyclcline & prednisone, then doxy & zenoquin (2 wks) then back to just doxy 100mg half twice a day (all since end of December 2016). The glands are much less swollen and she's acting fine now. Last white count is down but still higher than normal. Needle aspiration came back no cancer. My vets says keep her on doxy to the end. Isn't there another medication to try ? How do we find the reason? I would like if it's lymphoma she'd be gone by now. I'm getting frustrated and would appreciate another opinion. btw I've seen two other vets as well (but they are in the same practice).
Add a comment to Bif's experience
Was this experience helpful?
Izzy
2-4 years
0 found helpful
Adopted a mother dog, aged 2-4yo, whose leg had been amputated, had been altered, and was on course 1 of heartworming. She was severely under weight and dehydrated when we got her, has put on weight, but I noticed some nights she ran a fever and had labored breathing. Last night I felt an enlarged lymph node on her remaining rear leg. Does this sound like lymphadentitis? Or something less sinister?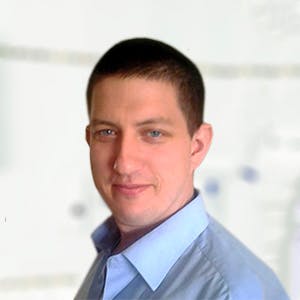 2466
Recommendations
Enlargement of lymph nodes in lymphadenitis rarely enlarge to the point of noticeable enlargement by an owner unless there is some abscessation involved. The enlargement of the lymph node in a case of lymphadenitis is due to migration of white cells to the lymph node(s) in response to an infection; the infection may be due to an infection in the area of the body or infection in the actual node itself. Other causes of lymph node enlargement are: immune mediated disease, cancer or allergen. I would visit your Veterinarian to determine if the lymph node is swollen or if the lump is arising from another structure (like a lipoma). In a dog of unknown origin like Izzy it is always best to get her checked over since we are unsure about her past. Regards Dr Callum Turner DVM
Add a comment to Izzy's experience
Was this experience helpful?