What is Polyneuropathy?
Polyneuropathy, meaning many abnormalities of the nervous system, is marked by clinical signs that include progressive weakness in the limbs, exercise intolerance, high-steppage, change in bark pitch and difficulty breathing. Sometimes called chronic relapsing polyneuropathy, the disorder is caused by damage to the fatty covering that encircles and protects nerve fibers. 
Neuropathy means a disease of, or damage to nerves. When it occurs outside of the brain or spinal cord, it is called a peripheral neuropathy. When particularized to dogs and cats, polyneuropathy is a collection of peripheral nerve disorders that are often breed-specific. Unlike mononeuropathy in which one nerve type is affected, polyneuropathy stipulates the involvement of three types of peripheral nerves -- sensory nerves, motor nerves, and autonomic nerves. Overall, any nerve damage interferes with the function of these peripheral nerves.  
It's no wonder that canines with peripheral neuropathy often struggle to maintain balance, respiration, and other vital functions. Polyneuropathy in dogs often strikes without warning anywhere from ten to twenty months of age. Opposite to acute neuropathy, symptoms of chronic neuropathy begin slowly and increase over time.
Canine polyneuropathy is a neurological disease characterized by a dysfunction of peripheral nerves.
Polyneuropathy Average Cost
From 393 quotes ranging from $2,000 - $6,000
Symptoms of Polyneuropathy in Dogs
Symptoms may be varied and inconsistent.
Change in gait
Loss of bark
Weakness in legs
Tremor
Lack of coordination
Resistance to standing and walking
Difficulty swallowing
Atrophy
Loss of pain sensation leading to self-mutilation
Types
Two examples of peripheral neuropathies include Dancing Doberman disease and an idiopathic polyneuropathy associated with the Alaskan Malamute. Alaskan Malamutes are known to inherit diseases that progressively enervate their instinctual desire to hunt and work. Alaskan Malamute Polyneuropathy (AMPN) causes atrophy of the spinal muscle, a noticeable change in gait, as well as symmetric hind limb weakness. Significant changes may include an inability to walk up the stairs or jump.  While some partially recover, many Malamutes are euthanized due to a markedly decreased quality of life.  Dancing Doberman Disease (DDD) is another example of a breed-related, progressive peripheral neuropathy. This problem is relatively rare and only affects Doberman Pinschers. Soon after onset, the Doberman may begin to resist putting weight on both hind legs. A continual shifting behavior explains the dancing term. There appears to be no pain, but muscles in the unused legs may eventually lose sensation. Even with the progression toward muscle atrophy, dogs with DDD often live long, healthy lives.
Top
Causes of Polyneuropathy in Dogs
The job of the peripheral nervous system (PNS), is to carry information from the central nervous system, the brain, and spinal cord, to the rest of the body. While sensory nerves relay messages about touch, smell and taste, motor nerves serve to help the brain control the muscles. Autonomic nerves are central to the body as they control heart rate, breathing and digestion. Nerve damage substantially impacts the communication between the PNS and the entire body.
Top
Diagnosis of Polyneuropathy in Dogs
Diagnosis of peripheral neuropathy is difficult, and often requires a neurological examination, diagnostic tests such as ultrasound and chest x-rays, a muscle biopsy and electronic testing of nerve response and activity. Your veterinarian, or a veterinary neurologist, may also recommend blood testing and a spinal tap to check for various disorders. It will be important to test for conditions that may present in a similar manner such as a tumor or other neurological disease, in order to rule them out.
Top
Treatment of Polyneuropathy in Dogs
Currently, there is no treatment for these conditions. Though top researchers and veterinary colleges have devoted decades to the study of canine polyneuropathy, there are still more questions than answers. Symptoms vary considerably from dog to dog, and in most cases, the onset of symptoms is sudden rather than progressive. While some dogs appear to grow out of it, others decline so sharply that they require euthanasia.
Top
Worried about the cost of Polyneuropathy treatment?
Pet Insurance covers the cost of many common pet health conditions. Prepare for the unexpected by getting a quote from top pet insurance providers.
Recovery of Polyneuropathy in Dogs
Since the extent and nature of the disease varies so greatly from dog to dog, it is difficult to predict chances for recovery. Though your dog may suddenly appear to improve, he may present with new symptoms within a short period. No matter the course of the disease, your canine will never fully return to the state or condition pre-onset. Thus, it's recommended to continually monitor symptoms and evaluate your pet's quality of life.
It is also important to remove any affected dog from a breeding environment. Neutering your dog is advisable not only to prevent breeding, but also to lessen undue stress.
Top
Polyneuropathy Average Cost
From 393 quotes ranging from $2,000 - $6,000
Top
Polyneuropathy Questions and Advice from Veterinary Professionals
Ozzy
Labrador Retriever
13 Years
2 found helpful
2 found helpful
My 13 yr old lab has progressing weakness and atrophy in both back legs. He slips at times and has trouble laying and sitting down. His gait is a bit off and sometimes he will drag a backleg for a sec (the left back leg seems to be worse than the right) as a puppy up until last year if anyone was in the pool he'd go nuts and run around the pool. A few times he had slipped and fallen but never showed signs of pain but a few years ago he started tripping when he'd go for walks but now it's worse and he's on two different mess for his pain. He also has anxiety and foggy alzheimers. What do you suggest could help in preventing further atrophy and weekends in his legs? Could water physio help? Do you think he has a neuropathy or could it be a compressed disc in his back causing this issue ? He does have a slipped or compressed disc in his back. He seems to like having his hips and back massaged which I do often. Any advice you can give. His tail always wags so he's happy but it's so heartbreaking watching him struggle to sit and lay down and when he falls or trips and then struggles to get back up.
Sept. 30, 2017
Ozzy's Owner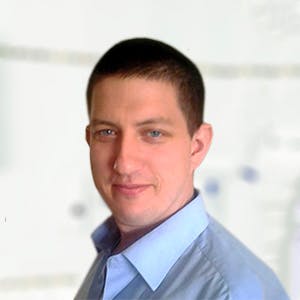 2 Recommendations
It is very important to restrict Ozzy's movements, do not allow him to run around like he used to; movement restriction is one if not the most important courses of treatment in cases like this, gentle and regular walks on a lead of a short duration (a block or two) may be beneficial too. It is important to have further x-rays taken with and without contrast (myelography) to determine the severity of any intervertebral disk disease. Hydrotherapy and other movements may help as may acupuncture, discussion with Physiotherapists and Acupuncturists may be of benefit. Regards Dr Callum Turner DVM
Sept. 30, 2017
Was this experience helpful?
Grace
Yorkipoo
7 Years
1 found helpful
1 found helpful
Has Symptoms
Favors One Side Thus Running Into Things
At what point do you decide to put your dog with Polyneuropathy down? All four of her legs are weak and she can barely walk when she first gets up, however she seems to do better after walking outside for a while. I worry leaving her alone during the day that she will get stuck with all four legs flayed out and not be able to get up. She doesn't seem to be in pain but from what I read pain receptors are inhibited with this disease. She is only 6 1/2 years old and this has seemed to come out of nowhere. The vet doesn't seem to have any suggestions on how to improve her quality of life.
July 26, 2017
Grace's Owner
---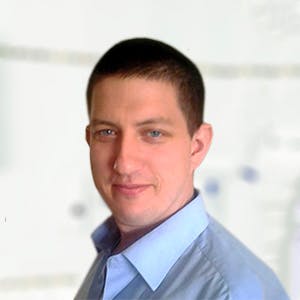 1 Recommendations
It is very difficult to describe how to make the decision to put a dog down; there are many variables, but if Grace cannot enjoy her life and is unable to carry out normal functions like walking, urinating and defecating then euthanasia needs to be considered. You need to see if Grace has a quality of life and if she has any joy left; it is a difficult decision, but it is yours. Regards Dr Callum Turner DVM
July 26, 2017
Khloe is a 9 yr old chihuahua. Yesterday, she began to act strangely and distant. She wouldn't come to me and she is licking her lips all the time. She acts like she hears me but doesn't see me. She only drank a little water and ate a little food, but she wouldn't beg me for my food, which is really odd. She is quiet and doesn't whine, like when I'm leaving the house. She stares at space like she is following something that isn't there. The area around her eyes has darkened; she is white/blond. She runs to corners in any room, or under a table and sits with her back in the corner. So weird? I know Chihuahuas are diggers and she sometimes pretends to push invisible dirt in her food bowl, but she is using that same motor movement when she is called. She isn't wanting to go outside either. I thought maybe she licked a spot where I stayed a bug, but I'm not sure. She eats everything. Any suggestions?
Was this experience helpful?
Polyneuropathy Average Cost
From 393 quotes ranging from $2,000 - $6,000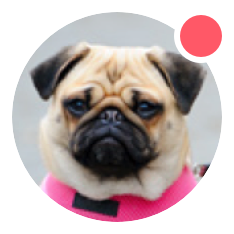 Need pet insurance?