What are Scabies?
Dogs anywhere in the world can become infected with the contagious parasite, sarcoptic mange. Not partial to any one climate, all stages of the mite live in burrows in the skin. The incubation period, after exposure, lasts from 10 days to 8 weeks. Because secondary infections can easily flourish, treating the mite infestation without delay is paramount to your pet's health.
Scabies in dogs is also known as sarcoptic mange. It is caused by the small mite, sarcoptes scabies I canis. Highly contagious, the mites work there way into the skin and cause intense itching (pruritis). If left untreated, the condition can become severe, leading to thickening of the skin and weeping sores.
Book First Walk Free!
Symptoms of Scabies in Dogs
Scabies symptoms will usually start with sudden, intense itching (pruritis). If you notice that your family pet is experiencing episodes of acute, severe itching, you will want to take him to the vet right away. Sarcoptic mange can be passed to other animal and human members of the household. Though canine scabies cannot complete a life cycle on humans, they will cause intense itching for about 5 days until they die.
Uncontrollable scratching, most likely related to sensitivity to the fecal matter and saliva of the mites
Red skin or rash
Inflammation of skin
Hair loss (alopecia) which may be first noticed on the legs and stomach
Self-mutilation
Bleeding
Small bumps that will evolve into crusty sores
There may be an unpleasant odor due to the sores
The sores will mainly be found on the abdomen, legs, ears, chest, and elbows
Thickening of the skin due to damage
Secondary bacterial or yeast related sores can develop
If untreated, the scabies will spread to the entire body
Severe cases can produce loss vision and hearing
Badly infected dogs may lose their appetite and begin to lose weight
Types
The sarcoptic mange mite has a life cycle that is spent entirely on the dog and lasts no more than 21 days.
Adult females will burrow into the skin to make a tunnel, laying a few eggs per day for up to 3 weeks
Eggs hatch within 5 days
Larvae go through a molting cycle
Nymphs mature to adults
Adults mate on the skin, and the female burrows to lay eggs
Causes of Scabies in Dogs
Scabies is transmitted through contact with infected dogs, and also wild foxes and coyotes, who are considered to be reservoir hosts. Keep in mind the following points in regards to your dog's sarcoptic mange infestation.
Indirect transmission can occur from bedding, though less common
Dogs in poor health will have a more intense reaction
The reaction will also depend upon how many mites were transmitted
The mites can be spread through grooming tools if use from one dog to another is within a relatively short time
Diagnosis of Scabies in Dogs
When you make the appointment and decide to bring your canine companion to the clinic, it's imperative to inform the veterinarian of your suspicions right away. You may already know that your dog has scabies, because perhaps you have a friend with a dog who alerted you to possible contagion. Whether confirmed or not, warn the veterinary team of the possibilities so they can be sure to isolate the dog away from other canine visitors, until the team is ready for the examination.
The veterinarian may want to obtain a stool sample for testing, or perform blood work to perhaps rule out conditions like allergies or bacterial skin infection. Both the blood test and the fecal sample are important diagnostic tools for determining the cause of your dog's itchy skin.
The skin scrape, and subsequent observation under the microscope is the method used that most often gives a definitive diagnosis. The scrape will be done deep enough to try and reach the mites. Often the mites and eggs will be clearly visible. However, it can be entirely possible that the mites will not be seen, in which case the lesions that they produce could lead to the diagnosis.
Treatment of Scabies in Dogs
You may have other canine family members in your household; they must be treated as well, even though the mites may not yet have made an appearance or caused symptoms. Sarcoptic mange is very contagious between dogs.
The clipping of your pet may be necessary in order to effectively treat the mites. Then the crusty skin should be gently treated with a medicated shampoo. The next step is to apply an anti-mite product such as lime sulfur. Because the mites can be difficult to eradicate, several weekly applications may be needed. Oral medications and treatment by injection are possible, too. Most often, a combination of products are needed to combat the infection.
As the treatment will be done at home (unless the infection is severe and has caused threatening secondary complications that require your dog to be hospitalized for a time), you must contact the veterinarian if you do not see improvement in your pet's state of health within 4 to 5 days.
Recovery of Scabies in Dogs
Full resolution of your beloved pet's mite infestation could take up to six weeks of treatment. Keep the veterinarian informed of the progress. Don't hesitate to contact, via phone or email, the clinic with any questions or concerns about the treatment, especially if you feel there are side effects.
There is a definite chance that you could contract the scabies from your dog. The human reaction to sarcoptic mange will be intense itching and possible redness or lesions. Because the life cycle of the mites cannot be completed on humans, the mites will die in less than a week. You may want to see your doctor in order to have relief from the itch.
Discard or at the very least, wash your pet's bedding with hot water containing bleach. Contamination of your home is not required, but do not allow your dog the freedom to climb on beds or furniture, just in case, until the mite situation has been settled.
Scabies Questions and Advice from Veterinary Professionals
Sugar
Husky
9 Years
4 found helpful
Our Husky was diagnosed with scabies. She scratches her legs all the time. She is not around any other animals so I am confused as to where the scabies came from. The vet gave her a shot and she gets another one in two weeks. She is on meds to help relieve the itching. If she is around norther animals how could she have gotten scabies? Vet did a skin scrap but I think he was still uncertain if it was scabies but is treating her for scabies to be on the safe side. He said it was better to treat than not to treat just in case this is scabies. Very confusing to me but I hoping my Husky will improve soon.
More then two months...i'm giving her injection PARID but still same...what to do please suggest..i don't want to see her like this...i need help..
linda H. L. is correct... permethrin works on my dogs, a Yorkie Francesca, and her 2 son's Mario and Luigi, the cat big puss. on my cattle. I use at home in the garden, flower garden, basement, and myself. I get them dang things if my Yorkie gets them. so permethrin from co-op works best to control, rid and prevent. thank you tamela
you can buy Permethrin at any livestock or Cal Ranch or feed store if you have one in your area. This is the best treatment for scabies on animals like livestock,,horses get those mites too. It has to be diluted. Put in a spray bottle diluted and spray the dog or put on a rag and rub it on.. However, You will need to do this more than one time. Our dogs got them and this is the treatment we are using. Permethrin is >Permethrin is an insecticide in the pyrethroid family. Pyrethroids are synthetic chemicals that act like natural extracts from the chrysanthemum flower. Permethrin is used in a number of ways to control insects. Products containing permethrin may be used in public health mosquito control programs. They may be used on food and feed crops, on ornamental lawns, on livestock and pets, in structures and buildings, and on clothing. Permethrin may also be used in places where food is handled, such as restaurants. Permethrin was first registered with the United States Environmental Protection Agency (U.S. EPA) in 1979, and was re-registered in 2006.
Add a comment to Sugar's experience
Was this experience helpful?
kenzo
Shih Tzu
5 Years
0 found helpful
hi i have a dog shih tzu princess type color white. He has scabied. he's body is all red and he's losing a lot of hair,some of his body parts like ears legs and tail are already no hair and some of his body parts are already black. please help me i dont know what to do. i don't have enough money to bring him to vet. :<
Hello, my dog had scabies and the doctor told me that i have to give her antibiotics and injections for three weeks. I did all i had to do for three weeks. Now she looks much better and new hairs are grown on her body but i have seen her still scratching her body some times. I have no more access to the doctor. How can I make sure that she is totally cured?
I cured a dog with ivermectin horse wormer in paste form given orally. The tube is marked in 250# increments. I gave 250# dose. Dog was showing improvement in 2 hrs. I kept the skin soft with scarlet oil sprayed on anything that looked sore. as the dog got better I comed him with a metal comb and cleaned it with bleach. Any place he scratched I sprayed scarlet oil. I gave another dose of ivermectin in 3 days. Dog is doing super. Resting quietly, hair and skin doing well and eating good. Bottom line, the ivermectin kills the mites and the scarlet oil keeps the skin sort and heals it.
Where do i get the lime and sulfur from .
Lime/sulfur dip 1 x week for 3 weeks and cheap to buy works great
I got pills from the feed store. $6.00 Ivermectina
Add a comment to kenzo's experience
Was this experience helpful?
Cookie
Australian Shepherd
3 Years
0 found helpful
Has Symptoms
Always itching genital area & tail
Cookie has been getting this over and over again since she turned 2 and she's almost about to be 4 in a few months. The vet thinks it's an allergy and has been giving her apoquel which worked at first and now it doesn't. They switched her to cytopoint recently and it didn't last for long either. Every time we go to the vet they tell us the same thing over and over and give her antibiotics, she gains weight from the medicine and gets better but only for a few weeks. We've changed our vet 3 times already and they all think it's the same thing. I'm not sure yet if this could be scabies as I'm always doing research to see how I could help her. She gets this all year long, she never really gets to relax. At home remedies is also another thing I look up online and try on her. She gets ear infections from time to time during the time she's suffering as well. None of it helps. I hope someone can tell me what's going on with my dog, I don't like seeing her suffer like this constantly.
Put your dogs on a raw diet..give them Immune boosting herbs...Echinacia, Kelp,nutritional yeast, Chlorella and Milk Thistle for the Liver...
You can worm your dogs with Ivormectin and it will kill the mites..GOOGLE IT
We have been going through the same thing - since about January our 13 year old lab started chewing his feet till they bled. Vet said it was allergies and gave him apaquel - wanted to give cytopoint but we tried apaquel first. Then slowly about 2 months later we noticed our 2 girl dogs were itching raw spots on them although they have never been as bad as our lab. They have all had rounds of meds but our lab has been on prednisone, anti biotics and anti fungl meds. They thought it started as allergies and because he was scratching and chewing open wounds it was turning into infections. He was showing signs of improvement but still itchy and my husband thought it might be mange because we were also becoming itchy and the vet said as a precaution just treat for mange as well - BRAVECTO kills mites. It is a chew and it lasts 3 months so it kills mites completely as it will kill multiple cycles of eggs hatching. All 3 pups got one at the same time about 2 weeks ago. It seems to have given them the most relief so I am hopeful it takes care of their itching - poor babies have been suffering for 6 - 7 months now, it's heart breaking. I would try it on Cookie - it can't hurt! It is a flea and tick preventative lots of dogs take but it is the only one that kills mites. Studies show it works better than anyother meds combined with the mite shampoos. Good luck!
Add a comment to Cookie's experience
Was this experience helpful?
Chan
Caucasian Shepherd (Mountain Dog)
7 Weeks
1 found helpful
My Puppy diagnosed with scabies and vet gave him two injection under skin with 7 days between the shots now he is better and skin is not thick but still itching and skin is red and some hair loss does it need more time or i do to hos vet again?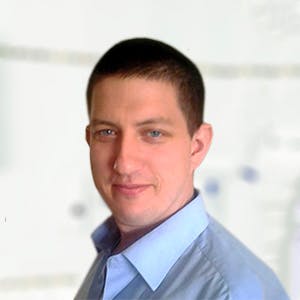 3320
Recommendations
The problem with scabies is that the mites cause itching which in turn cause animals to scratch themselves, those scratches may get irritated or infected leading to more scratching; there is also the chance that Chan has been reinfected from his environment. I would revisit your Veterinarian for another check to make sure Chan is scabies free and to see about any itching. Regards Dr Callum Turner DVM
I've been worried about my 3months puppy Since my friend gave her to me She was 2 months old And she already had that rash on her knees. We took the puppy to the vet when she was 3 months old and they said she has a low immune system she would be treated unless she'll have a stronger immune system is that Okay?😕
Add a comment to Chan's experience
Was this experience helpful?
cash
Yorkie
8 Weeks
0 found helpful
I bought a puppy from a breeder he was 8 weeks old took him to the vet the next day and he had ringworm and scabies he given meds to put on the ringworm and revolution to put on 1xa week for 3 weeks I read on the enter net that you should not breed your dog if they have ever had scabies is this true ,because I bought to breed with my female yorkie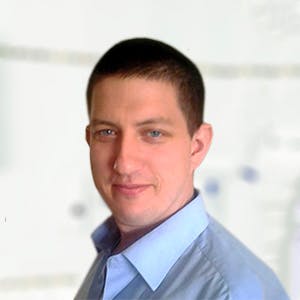 3320
Recommendations
You shouldn't breed a dog that has scabies, but once the scabies has been treated successfully, there should be no reason why you shouldn't breed with her. Regards Dr Callum Turner DVM www.msdvetmanual.com/integumentary-system/mange/mange-in-dogs-and-cats
Add a comment to cash's experience
Was this experience helpful?
Kona
Doberman Pinscher
16 Months
0 found helpful
I have a 16mth old female Doberman. Got her from a breeder in Ga. She has severe itch and patchy redness through out her tummy/leg area. Vet said scabies and to give her Nexgard. He gave us anti itch pills. What extra can I do to kill the scabies and relieve the itch? I also have a small dog, so far no symptoms.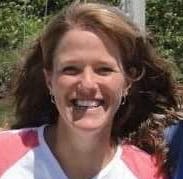 1611
Recommendations
Nexgard will kill the mites, and if she is on medication (I don't know what kind) for the itching, that should help. It can take a bit of time for the medications to take effect, and if you are not noticing an improvement, it would be best to call your veterinarian and ask if there is anything more that you can do in the meantime, as I don not know what treatment she is on.
Add a comment to Kona's experience
Was this experience helpful?
bobiee
Labrador Husky
12 Months
0 found helpful
MY pet is suffering from scabies treated with ceflaxin 600 and cepodoxim 200 tablest with BB lotion and betadine solution and ivermicitin per week still it was uncontrolled give us solution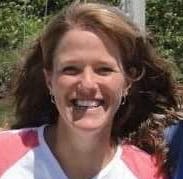 1611
Recommendations
Thank you for your email. Without seeing Bobiee, I can't comment on how he might be recovering - if he was recently diagnosed and started treatment, the itching can get worse before it gets better, as the mites die. I'm not sure what he is doing that isn't controlled, but if he seems uncomfortable, your veterinarian can give him anti-inflammatory medications to help make him less itchy. If he is still having hair loss or scabbing, that can take some time to resolve. It would be best to have a follow up with your regular veterinarian if you have concerns, as they can examine him, get more details on what is going on, and prescribe any further medication that he may need. I hope that everything goes well for him.
Add a comment to bobiee's experience
Was this experience helpful?
Outlaw
Mutt
3 Months
0 found helpful
I'm treating my three month old puppy for scabies.The skin is all clear the sores and open areas are healed and gone,but she seems to be losing all her hair is this normal?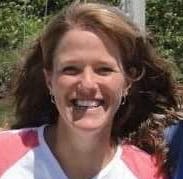 1611
Recommendations
Thank you for your email. Whether the hair loss is related to the Scabies mites depends on the degree of infestation that was occurring. Trauma to the skin can cause hair loss. Without seeing Outlaw, I'm not sure if the hair loss is related or not, but that would be a great question for your veterinarian who saw her and knows what her condition was previously.
Add a comment to Outlaw's experience
Was this experience helpful?
Joy
Yorkshire Terrier
2 Years
0 found helpful
Hello, I think my dog has scabies because she scratches her ears a lot and bleeds sometimes. It's every day I've seen my dog scratching her ears. I've tried applying infection spray but have seen no difference. I have bathed my dog with flea/mite shampoo as well and it only helped a little bit. What can I get to treat the scabies on my dog's ears?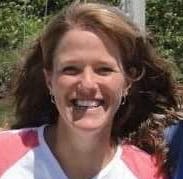 1611
Recommendations
Thank you for your email. Joy might have Scabies mites, or ear mites, or a bacterial or yeast infection. If they are to the point of bleeding, they are probably quite painful and should be seen by a veterinarian. The veterinarian can diagnose what is wrong and get the proper medication for her. I hope everything goes well for her.
Hello I'm facing the same problem my do use to bleed as well as scratching the ears have been to the vet but still it's not working out can you please show me some idea
Add a comment to Joy's experience
Was this experience helpful?
Tiberius
Chihuahua
8 Years
0 found helpful
I think my dog and I have scabes or some kind of mite. appx two years ago Tiberius was put on a steroid for "Allergies ", he was constantly biting his body and paws to the point they would become raw. He also was scooting a lot. Without any testing, I was told it was seasonal allergies and to put him on this med for the itching. It works and he doesn't itch but it's just masking whatever the real problem is. Per my veterinarian suggestion, I have intermittently tried to take Tiberius off of his medication in different seasons and when we travel to other states yet after a few days the itching begins again and he starts biting his paws and so on. It just doesn't seem like seasonal alleriges. I think he's bloated as well and he recently has had diarrhea for a few days now. I have had skin issues for about a year now and have seen several doctors and dermatologists. I haven't had one actual test, and have been told it's eczema, just some dry skin , impetigo amoungst other things. I am itchy all of the time. I don't have enough knowledge of human anatomy and physiology to intelligently express what is wrong but it looks like there is a layer on top of my skin, like discharge or dry skin or excess sebum but I don't believe it's any of those things, it covers my pores and "traps" hair under it. I don't know what it is, but it looks like ti has something similar. I got a microscope for my phone and examined some things from my skin and something resmbeled a mite that I saw in a magnified image online. After searching this for months online, and my trips to various doctors, I really feel strongly that it's some kind of mite or parasite that my dog and I both have but I have yet to find a doctor that isn't dismissive or unwilling to test me. I plan on bringing my dog to the vet this week but I want to be able to give him a concise description and possible diagnosis. So my question is , based on my dogs and / or my symptoms, Is scabes or any other mite or transmitable disases between my dog and I a feasible condition? What tests should I ask the vet for?
Sorry this is so long winded. Thank you for your time and any response you can give.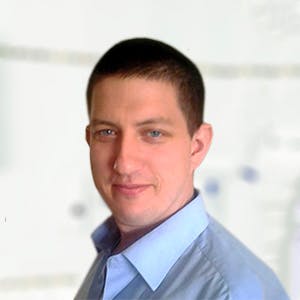 3320
Recommendations
Both dogs and humans may be affected by scabies but rarely by the same specific type of scabies as they are generally species specific. Dermatology is a complex subject that Veterinarian's either love or hate; allergies, chemical irritation, food, internal disease, infections, parasites and other cause may lead to scaly skin and other symptoms. It would be best, if you have concerns about parasites and other conditions it may be worth asking your Veterinarian for a skin scraping as mites would show up on a deep skin scrape; if this is unsuccessful, you may ask your Veterinarian if it is worth check for bacteria or fungal infections on the skin. Apart from that, it may be worth visiting a Veterinary Dermatologist for a more in depth examination. Regards Dr Callum Turner DVM
www.merckvetmanual.com/integumentary-system/mange/mange-in-dogs-and-cats
www.merckmanuals.com/professional/dermatologic-disorders/parasitic-skin-infections/scabies
There is a street puppy across my home who seems to have contracted scabies as there is a patch on his body which is about 3cms wides and 2cms deep. What this could be ? And what possible line of treatment should be followed ? As of now I have given him a bath and applied betadine on the affected spot.
Add a comment to Tiberius's experience
Was this experience helpful?
Puppy
Labrador Retriever
2 Years
0 found helpful
My dog has a couple of spots without hair and a rash. There is a line of red going down his tummy and he is itching like crazy. He is a service dog, I need the treatment to be fast. How long will it take?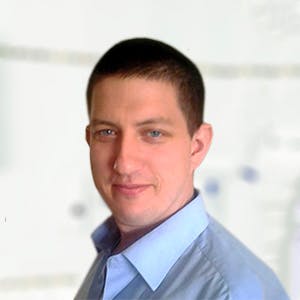 3320
Recommendations
Firstly a diagnosis needs to be made, your Veterinarian will take a skin scraping to detect mites etc… Once a diagnosis is made, treatment is relatively fast if it is caused by mites and treatment may be given to decrease itching too. Visit your Veterinarian for an examination as soon as possible. Regards Dr Callum Turner DVM
Add a comment to Puppy's experience
Was this experience helpful?
Roosevelt
chihuahua mixed
2 Years
0 found helpful
My roommate's dog has canine scabies. What can I do to protect my stuff in my room? Also, my best friend is allergic to mites. Is there anything I can do so that she can come over? What can I do to ensure I do not expose her to Mites?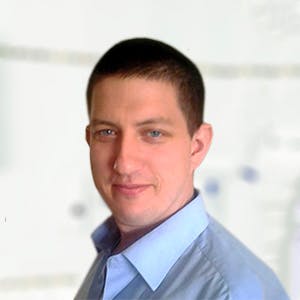 3320
Recommendations
Scabies may remain in the environment (bedding, furniture etc…) for around three weeks; washing anything that Roosevelt came into contact with in the washing machine and ensuring that he doesn't enter your room is the best way forward. It is important that Roosevelt receives regular topical spot-on treatments going forward. Regards Dr Callum Turner DVM
Add a comment to Roosevelt's experience
Was this experience helpful?
mojo
Labrador Retriever
8 Years
0 found helpful
Medication Used
scabies cream , sprays and some tablets
good afternoon , our dog developed severe scabies , its a hairy dog , initially we used leave him outside often where the intensity of itching and the dog will get sick often , then we consulted a veterinarian and diagnosed as scabies , followed medications and used medicated shampoos and soaps , it again developed scabies within 3 months , we again consulted a veterinarian and started medications today with scabies cream and sprays and also tablets , they have provided shampoos and soaps also , we decided to cut or trim the hair because it will a major aggravating factor for scabies, and also for better relaxation of the dog . we even stopped leaving it outside often , we often feed feed milk bread and some royal canine and take multiple walking and breaks outside . apart from continuing medications and hair trimming and washing will it be reduced soon ?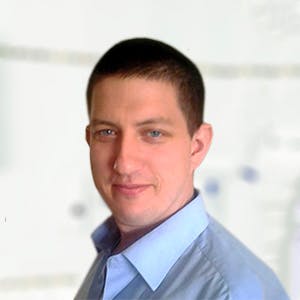 3320
Recommendations
Selamectin is an effective treatment for scabies; although there are many other effective treatments. It is important in cases of scabies to thoroughly wash all of Mojo's things (bedding etc…) to prevent reinfection and to reduce the risk to yourself and other members of your family as human may be affected by scabies. Treatment of scabies is usually for a long period of time (four weeks) and regular skin scrapings are required to determine that the mites have been treated. Regards Dr Callum Turner DVM
Add a comment to mojo's experience
Was this experience helpful?
Stephen
Pomeranian
4 Years
0 found helpful
Has Symptoms
scratching and chewing paws and legs
Hello, I believe my dog has scabies, he started to itch in January 1 week after I took him to the groomers, my groomer had brought 4 puppies back from Costa Rica and had them at her shop. My vet did a skin scraping and it came back negative, he is chewing his legs, paws, scratching behind his right ear, until it is raw. I have spent over $4,000 dollars, my vet thinks it is a fungal infection, I have been giving him fungal medication, fungal baths and still no difference. Now my daughter and I have a rash that looks like scabies. do you recommend any other test my doctor can do to rule this out, or will confirmation from our doctor confirm this. Poor Stephen has a bad odor coming from him.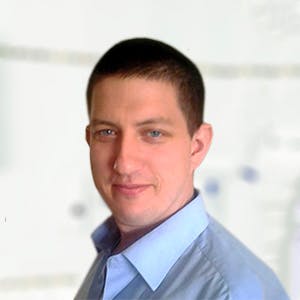 3320
Recommendations
Scabies can usually be found on a skin scraping but the scraping needs to be deep. If you are suspecting scabies, treatment with a selamectin (Revolution) at 3mg/lb should show improvement; however Stephen may continue to scratch due to secondary infection. Allergies, chemical irritation and other causes may be attributable. Regards Dr Callum Turner DVM
Add a comment to Stephen's experience
Was this experience helpful?
Leilah
Lagotto Romagnolo
2 Years
0 found helpful
How can I know if what my dog has is scabies
I found like circle by her ear like rash and I cleaned but I been seen 2 more spots and like mosquitoes bites on her ear and close to her left eye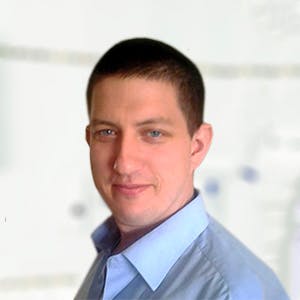 3320
Recommendations
Scabies can only be confirmed by scraping the skin (the mite burrows under the skin) and examining the debris under a microscope. Scabies causes severe itching and may also affect humans so I would take Leilah to her Veterinarian as soon as possible to confirm. Other conditions include ringworm, pyoderma etc… Regards Dr Callum Turner DVM
Add a comment to Leilah 's experience
Was this experience helpful?
Deuce
American Pit Bull Terrier
7 Years
0 found helpful
Has Symptoms
Itching dry skin licking missing hair on both side
Seven year old pit bull has been biting himself raw and constantly itching and scratching and loosing his hair and i need the best treatment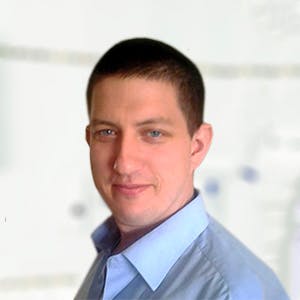 3320
Recommendations
There are various different causes of intense scratching in dogs including parasites, bacterial infection, fungal infection, hormonal conditions, allergies, chemical irritation, food intolerance, immune mediated conditions, the list goes on. You would need to visit your Veterinarian to diagnose the underlying cause as different conditions have different treatments, Regards Dr Callum Turner DVM
Add a comment to Deuce 's experience
Was this experience helpful?
mojo
Labrador Retriever
8 Years
0 found helpful
Has Symptoms
weak and drowsy because of antibiotics
as i mentioned before mojo is undergoing scabies treatment , we provide drugs , apply scabies healing cream and also spray (scabies healing) , since it takes very strong antibiotics and drugs we think we can provide healthy food for with holding the pressure . is it good to provide royal cannine or pedigree ?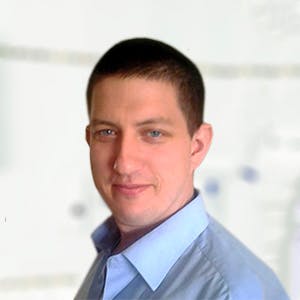 3320
Recommendations
To provide a good diet, a complete dog food supplied by a big common brand is best; I would recommend Royal Canin over Pedigree just due to personal preference and Royal Canin has breed specific diets. Regards Dr Callum Turner DVM
Beneful is listed as one of the top 10 worst dog foods to give your dog. Pedigree is also on that list, as is royal canine. Personally I am raw feeder mainly because I know exactly what I am feeding my dogs. No additives, fillers or preservatives. There has been a major movement towards feeding raw as it has become common knowledge that the pet food manufacturers are not as pet friendly as they say. They are in business to make money and that is fair enough, but it has been proven that commercial dog food will shorten the length of you dogs life. Now I don't say this to scare you, but to recommend that you research what food you give your dogs thoroughly, because there are some good commercial products out there, but they are few and far between.
Is Beneful a good dog food?
Add a comment to mojo's experience
Was this experience helpful?
I have 4 dogs
Mixed
8-12 yrs old
0 found helpful
Has Symptoms
severe itching and biting
Good morning. I have purchased topical ivermectin for my dogs, and have applied the correct dose for their weight. This has 'seemed' to help; however, the instructions say to apply again in 14 days from first dose. My fur babies are itching !! My question is : Am I able to safely apply the ivermectin sooner than 14 days ??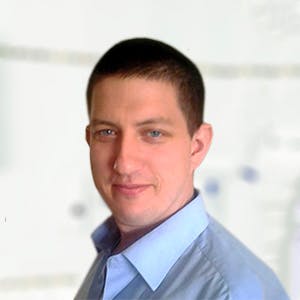 3320
Recommendations
The reason for a 14 day period between administrations is more about the life cycle of the parasite than the dosage (although dosage is important). I understand that you are concerned for your Fur babies itching all the time, but you need to give the ivermectin time to work and then another administration 14 days later. Did your Veterinarian diagnose scabies? A side note, be cautious if using ivermectin in collie breeds, consult your Veterinarian before administration. Regards Dr Callum Turner DVM
If they are itching really bad try Benadryl.Contact your vet for dosage to give to them.
Add a comment to I have 4 dogs's experience
Was this experience helpful?
Star
Staffordshire Terrier
4
0 found helpful
What if I don't have the funds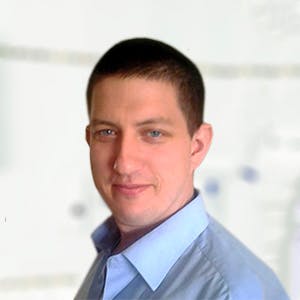 3320
Recommendations
There are many different causes which may cause a dog to itch including bacterial infection, fungal infection, parasites (including scabies), allergies, chemical irritation etc… The problem is that the exact cause of the scratching needs to be identified in order to effectively direct treatment; so a visit to your Veterinarian (regardless of cost) would be required to take a skin scraping or examine any bumps Star may have. Regards Dr Callum Turner DVM
Hi I have a 2yrs old puppy she has around her ear circles like rash I thought she hurt her self but I see she star to have more around the ear and little like mosquitoes bites what can be
Hi!i have a 3yrs old puppy and she has been suffering from severe scabies and i dontknow how to treat her and in our place we dont have a good hospital.
My friend came to our home with a dog having severe skin problems baldness itching on face and body getting worse I used a gentle wash weeklyband a daily vinager rinse which eventually after about 6 weeks cleared her up
Add a comment to Star's experience
Was this experience helpful?
Roshi
Shiba Inu
12 Weeks
After the 2nd day of severe itching my puppy developed a lesion on one of his elbows and then my vet gave him Revolution (Selamectin). The vet didn't do any scrapings but said that it's most likely scabies if my puppy is itching that badly at his age. After the first dose my puppy started losing a lot more hair in patches all over his body. Do you think that was a valid diagnosis?