Strabismus in Dogs
Veterinary reviewed by: Michele K.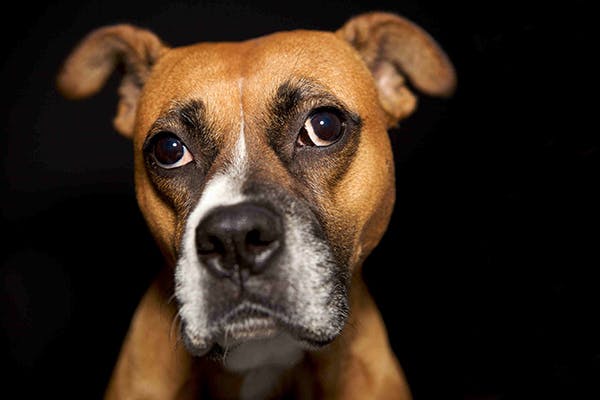 Veterinary reviewed by: Michele K.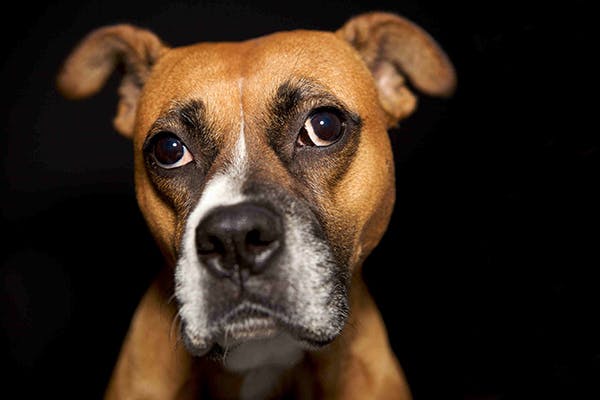 What are Strabismus?
You may notice that your dog's eyes do not trace objects together and one or both are involuntarily going in different directions. Your dog will most likely not be in any pain or discomfort due to the strabismus, however underlying causes of his crossed eyes may cause him some other concerns or signs. 
While the condition is rare in dogs, strabismus is more common in certain breeds of dogs. The one thing to know right away is that while it may appear to be a large concern, there is no evidence that your dog will be in any pain or that his quality of life will suffer, depending on the cause of the problem.  
Strabismus is any abnormal position of your dog's eyes. Typically, your dog's eyes move together – left, right, up and down. This condition is more commonly known as lazy eye.
Strabismus Average Cost
From 245 quotes ranging from $500 - $10,000
Symptoms of Strabismus in Dogs
The only sign of this condition that you will notice is your dog's eyes are looking in different directions. He may struggle to focus both eyes on the same item at one time. He may be in control of one eye, however, the other eye may deviate in a non-typical direction. One or both of his eyes may be impacted by strabismus. If his eye or eyes turn towards his nose he may be diagnosed as being cross eyed, and on the other end, if his eyes turn away from his nose it is called divergent strabismus. 
Lack of focus in eyes
Deviation of direction in the eye
Top
Causes of Strabismus in Dogs
There are a few possible causes for your dog to develop strabismus. They are inherited/congenital cause, result of injury, or problems with his vestibular system (inner ear). 
Heredity
Certain breeds are prone to developing strabismus. These breeds inherit the weak muscles that cause the traveling eye and may have them at birth.
Pugs have been known to develop strabismus
Boston terriers tend to develop inherited strabismus 
There is some evidence that the following breeds are also at a higher risk of developing strabismus:
Irish Wolfhound
Shar Pei
Akita
Golden Retriever
Injury
Injuries caused to your dog's eyes, head or the like that have injured his nerves in his eyes can result in a strabismus as a side effect afterward.
Head injury
Trauma to the eye
Falls
Car accidents
Vestibular Problems
If your dog has a problem with his vestibular system, this can also result in a strabismus. His vestibular system, just like that in humans, has a primary function of promoting balance. 
When your dog can not maintain his balance, his body may attempt to compensate for the sense of spinning and his eyes will move abnormally to adjust
Your dog may not want to jump on the bed and would rather sleep on the floor
The cause can be from inner ear infections, antibiotic side effects, thyroid issues and brain conditions 
However most of the time the cause is unknown
This requires a veterinary examination to determine the cause and treatment
Top
Diagnosis of Strabismus in Dogs
If you suspect your dog may be suffering from strabismus and are concerned, a visit to his veterinarian will be necessary. Prior to your visit, it will be important to note and identify any signs you may have been noticing in recent days, weeks, or months that may have concerned you. It will also be important to share with the veterinarian if there have been any accidents or trauma to your dog to explain his new signs.
Your veterinarian will want to perform a physical examination of your companion and will want to evaluate his eyes to determine what could be the cause of his eyes looking in different directions. Your veterinarian may want to run blood tests to rule out any underlying causes of the strabismus as well. Testing could also involve MRI or X-rays to see any further damage and underlying issues. However, there is not a standard test performed to formally diagnose strabismus. Rather your veterinarian will diagnose by elimination of other possible causes of the presenting problem.
Top
Treatment of Strabismus in Dogs
Treatment for your dog will largely depend on the cause of his strabismus. Whether it is an inherited condition, or whether it was acquired via injury or a nerve disease, will determine the course of action taken to help him. 
Inherited
If your dog is found to have inherited strabismus and there are no other underlying conditions or trauma that could have caused his signs, your veterinarian may not recommend any treatment. It has been found that if your dog has the inherited strabismus no treatment is necessary and his quality of life should not suffer. Your dog will be able to adjust and you may be given exercises to try and strengthen his eye muscles.
These exercises involve having your dog track your finger as you hold it in front of his face and slowly move it in towards his nose. It can help increase his muscle strength in the weak eye but will take time. However, it is considered a cosmetic concern when it is inherited so there are no long-term effects to be concerned with. 
Acquired
If your dog acquired the strabismus with no injury or trauma known, your veterinarian will treat the underlying issue. Some of these issues can be inner ear injuries or infections which would be treated accordingly. Other issues can be nerve damage to his eyes which may need to be treated with anti-inflammatory medications. 
If your pet started getting his strabismus upon an injury, any immediate medical needs will be addressed first. After your dog is stabilized, your veterinarian will then discuss any further options for his strabismus if necessary. Medication can be prescribed for your dog if he is experiencing nausea due to his injuries or vestibular problems. A large part of treating his strabismus will be time and patience. 
Since most vestibular diseases are not life threatening to your dog, he will most likely compensate for his new signs but this will be where time and patience come into play. You will need to give him some time to adjust to his new world. Carrying him can cause him to take longer to recover from his signs and should be avoided for a while. Lastly, providing him with a lot of light so that he can use that for his own cues of distance, position and more will benefit his recovery as well.
Top
Worried about the cost of Strabismus treatment?
Pet Insurance covers the cost of many common pet health conditions. Prepare for the unexpected by getting a quote from top pet insurance providers.
Recovery of Strabismus in Dogs
Recovery time can be as little as 3 days and up to 14 days before he is adapting or getting back to his normal self. Once again if it is the result of an injury, his recovery time will be dependent on the severity of his injury. If it is inherited there will be no recovery time as your dog will adapt to this on his own.
Follow up will be discussed with your veterinarian and will depend on your dog's needs. If there is any type of treatment in place via medication, she may ask you to come back or check in with them after a certain period. Your veterinarian will ask you to keep an eye on him for any further or new symptoms to be aware of.
Providing your dog with space and some possible adaptations as recommended by your veterinarian will be beneficial to him. He should make a full recovery and will adapt to his new sensory input within a few weeks. Keeping him safe and his environment comfortable will help with his recovery as well.
Strabismus can be expensive to treat. If you suspect your dog is at risk of developing strabismus, start searching for pet insurance today. Wag!'s pet insurance comparison tool lets you compare plans from leading companies like PetPlan and Embrace. Find the "pawfect" plan for your pet in just a few clicks!

Top
Strabismus Average Cost
From 245 quotes ranging from $500 - $10,000
Top
Strabismus Questions and Advice from Veterinary Professionals
Shichon
Two Months
13 found helpful
13 found helpful
Puppies one eye is slightly off centered...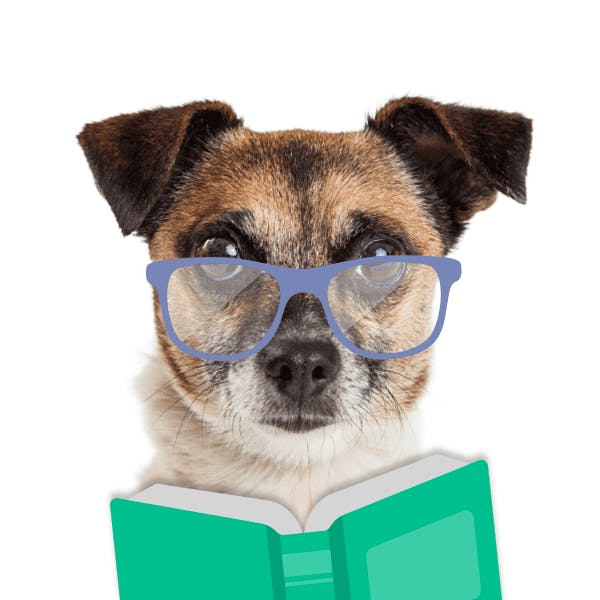 Dr. Linda S. MVB MRCVS
13 Recommendations
This may be something known as strabismus. A vet visit is best so the eyes can be assessed and to determine if this is significant or not and if treatment is needed or not.
March 27, 2021
Was this experience helpful?
Dachshund
Six Years
4 found helpful
4 found helpful
When we awoke this morning my dogs left eye was going left dramatically while the right eye is facing normally. i can barely see her cornea and the white part of her eye that I see is very red. Will this correct itself or do I need to take her to a vet to get it checked out? She has no prior issues with her eyes.
Dr. Sara O. DVM
4 Recommendations
Hello, Yes I would recommend that you have this check out by your vet. There may be a scratch on his eye causing him to look this way. They can quickly asses his eye and see what is going on. Eyes can get worse pretty quickly if not treated correctly.
March 12, 2021
Was this experience helpful?
Strabismus Average Cost
From 245 quotes ranging from $500 - $10,000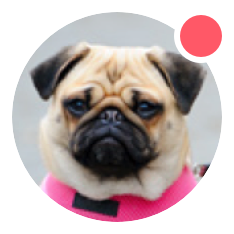 Need pet insurance?