What are Strabismus?
You may notice that your dog's eyes do not trace objects together and one or both are involuntarily going in different directions. Your dog will most likely not be in any pain or discomfort due to the strabismus, however underlying causes of his crossed eyes may cause him some other concerns or symptoms.
While the condition is rare in dogs, strabismus is more common in certain breeds of dogs. The one thing to know right away is that while it may appear to be a large concern, there is no evidence that your dog will be in any pain or that his quality of life will suffer.
Strabismus is any abnormal position of your dog's eyes. Typically, your dog's eyes move together – left, right, up and down. This condition is more commonly known as lazy eye.
Book First Walk Free!
Symptoms of Strabismus in Dogs
The only symptom of this condition that you will notice is your dog's eyes are looking in different directions. He may struggle to focus both eyes on the same item at one time. He may be in control of one eye, however, the other eye may deviate in a non-typical direction. One or both of his eyes may be impacted by strabismus. If his eye or eyes turn towards his nose he may be diagnosed as being cross eyed, and on the other end, if his eyes turn away from his nose it is called divergent strabismus.
Lack of focus in eyes
Deviation of direction in the eye
Causes of Strabismus in Dogs
There are a few possible causes for your dog to develop strabismus. They are inherited/congenital cause, result of injury, or problems with his vestibular system (inner ear).
Heredity
Certain breeds are prone to developing strabismus. These breeds inherit the weak muscles that cause the traveling eye and may have them at birth.
Pugs have been known to develop strabismus
Boston terriers tend to develop inherited strabismus
There is some evidence that the following breeds are also at a higher risk of developing strabismus:
Irish Wolfhound
Shar Pei
Akita
Golden Retriever
Injury
Injuries caused to your dog's eyes, head or the like that have injured his nerves in his eyes can result in a strabismus as a side effect afterward.
Head injury
Trauma to the eye
Falls
Car accidents
Vestibular Problems
If your dog has a problem with his vestibular system, this can also result in a strabismus. His vestibular system, just like that in humans, has a primary function of promoting balance.
When your dog can not maintain his balance, his body may attempt to compensate for the sense of spinning and his eyes will move abnormally to adjust
Your dog may not want to jump on the bed and would rather sleep on the floor
The cause can be from inner ear infections, antibiotic side effects, thyroid issues and brain conditions
However most of the time the cause is unknown
Diagnosis of Strabismus in Dogs
If you suspect your dog may be suffering from strabismus and are concerned, a visit to his veterinarian will be necessary. Prior to your visit, it will be important to note and identify any symptoms you may have been noticing in recent days, weeks, or months that may have concerned you. It will also be important to share with the veterinarian if there have been any accidents or trauma to your dog to explain his new symptoms.
Your veterinarian will want to perform a physical examination of your companion and will want to evaluate his eyes to determine what could be the cause of his eyes looking in different directions. Your veterinarian may want to run blood tests to rule out any underlying causes of the strabismus as well. Testing could also involve MRI or X-rays to see any further damage and underlying issues. However, there is not a standard test performed to formally diagnose strabismus. Rather your veterinarian will diagnose by elimination of other possible causes of the presenting problem.
Treatment of Strabismus in Dogs
Treatment for your dog will largely depend on the cause of his strabismus. Whether it is an inherited condition, or whether it was acquired via injury or a nerve disease, will determine the course of action taken to help him.
Inherited
If your dog is found to have inherited strabismus and there are no other underlying conditions or trauma that could have caused his symptoms, your veterinarian will not recommend any treatment. It has been found that if your dog has the inherited strabismus no treatment is necessary and his quality of life should not suffer. Your dog will be able to adjust and you may be given exercises to try and strengthen his eye muscles.
These exercises involve having your dog track your finger as you hold it in front of his face and slowly move it in towards his nose. It can help increase his muscle strength in the weak eye but will take time. However, it is considered a cosmetic concern when it is inherited so there are no long-term effects to be concerned with.
Acquired
If your dog acquired the strabismus with no injury or trauma known, your veterinarian will treat the underlying issue. Some of these issues can be inner ear injuries or infections which would be treated accordingly. Other issues can be nerve damage to his eyes which would need to be treated with anti-inflammatory medications.
If your pet started getting his strabismus upon an injury, any immediate medical needs will be addressed first. After your dog is stabilized, your veterinarian will then discuss any further options for his strabismus if necessary. Medication can be prescribed for your dog if he is experiencing nausea due to his injuries or vestibular problems. A large part of treating his strabismus will be time and patience.
Since most vestibular diseases are not life threatening to your dog, he will most likely compensate for his new symptoms but this will be where time and patience come into play. You will need to give him some time to adjust to his new world. Carrying him can cause him to take longer to recover from his symptoms and should be avoided for a while. Lastly, providing him with a lot of light so that he can use that for his own cues of distance, position and more will benefit his recovery as well.
Recovery of Strabismus in Dogs
Recovery time can be as little as 3 days and up to 14 days before he is adapting or getting back to his normal self. Once again if it is the result of an injury, his recovery time will be dependent on the severity of his injury. If it is inherited there will be no recovery time as your dog will adapt to this on his own.
Follow up will be discussed with your veterinarian and will depend on your dog's needs. If there is any type of treatment in place via medication, she may ask you to come back or check in with them after a certain period. Your veterinarian will ask you to keep an eye on him for any further or new symptoms to be aware of.
Providing your dog with space and some possible adaptations as recommended by your veterinarian will be beneficial to him. He should make a full recovery and will adapt to his new sensory input within a few weeks. Keeping him safe and his environment comfortable will help with his recovery as well.
Strabismus Questions and Advice from Veterinary Professionals
Coco
Shar Pei
15 Weeks
2 found helpful
Hi, we just bought a 15 week old Shar Pei. We drove a long way for him and on pick up was still drowsy from his vet vaccination visit.
A few days later we noticed him banging into everything and thought he should be walking better now.
After a better look he has a very bad lazy eye.
He falls off the deck (30cm high), and walks into table legs.
This isn't a great start to his little life and is no quality of life for him.
Are there any options?
Surgery?
Return to breeder?

Cheers,
Simon
Ben....no reason to be an asshole about this. She asked a valid question. She asked for valid answers. Simon: Give the dog some time and he will be just fine. Dogs are tough.
returning him to the breeder will not help his quality of life if you care you would not have written that do you want a dog for a companion or to show off. can you even read? it appears you haven't read the article as surgery is not on the card either. you are a seriously questionable owner if you want to put the dog under the knife like it will be a magic fix. its called time, patience and perseverance. why did you buy a shar pei if you where unaware of inherited problems of a pedigree that has been bred to extremes? i would like to know if you have come to your senses and found love for the dog you took on and if the dog has made improvements?
Add a comment to Coco's experience
Was this experience helpful?
4 week old
Australian Shepherd
4 Weeks
1 found helpful
I am purchasing a 4 week old Australian shepherd. We'll put down a deposit anyway. I noticed her eyes go outward from her nose but I didn't notice them wondering. The breeder told me she just isn't focusing good yet. I got concerned thinking about it after making the deposit. Is this normal and puppy just focusing slowly or is this not normal?
I have an Aussie too! He's about 4 1/2 months old. He just went the vet and they told me he was slightly cross eyed. It doesn't affect him in anyway besides he focuses more with one eye than the other! I wouldn't worry about it too much:).
Add a comment to 4 week old's experience
Was this experience helpful?
Bailey
Border Collie
12 Years
0 found helpful
Hi, my dog has had a rear leg issue over the past week and she is an older dog, and thought maybe she can't walk anymore, took her to the vet and the vet said that she had arthritic and thyroid issues. She is already being treated for her arthritis and switched over to the JD bio-med food and has begun taking her new medicine (anti-inflammatory, thyroid, arthritis) and she strained herself once and again and keeps falling over now and again and has developed and slight eye inconsistency (double vision) and has thrown up and won't eat her food. Would her falling on her own be enough to pick up Strabismus? Thank you for any incite would be appreciated.
Add a comment to Bailey's experience
Was this experience helpful?
Maya
shih tzu maltese
8 Weeks
0 found helpful
Has Symptoms
Right eye is different to left.
Today we have tentatively agreed to bring home a new puppy to see how she goes. I noticed upon first viewing her that her right eye is slightly off and not quite aligned as the left. She has more "white" visible in the corner of her right eye than the left. She seems to ambulate as normal. No running into things or unsteadiness is noted. She seems to be displaying relatively normal puppy behaviours. The lady looking after her (not the owner) said she hadn't noticed but I find that hard to believe because it is quiet obvious in the photos she sent me initially and more so when you are actually looking at her directly from the front. Eyes move and sometimes it seems the left is almost imperceptibly not aligned either but that could just be me being over anxious. I'm going to try and find out any history prior to taking her to my vet in the next few days so I have as much information as possible to give him. My question is that why wouldn't this have been picked up by the vet who did the first vaccination recently? Surely he or she would have imparted that information to the owner of the pup? If it's not passed on genetically is there hope of correcting it and if not, how do you know if there vision is being affected?
Add a comment to Maya's experience
Was this experience helpful?
Sweetie
Yorkshire Terrier
8 Weeks
0 found helpful
I'm considering adopting a Yorkie Puppy, she's currently 8 wks old. She has been diagnosed w bilateral strabismus, skull malformation and an open fontanelle. She eats great and ambulates normally. While we realize this girl may have some special needs, we are unsure what we may be taking on. We understand she could have hydrocephalus but hasn't had a CT scan or MRI. Can you provide insight re vision challenges, ex. normal vs unable to see well enough to move around our home. We understand the open fontanelle requires continuous preventive care to avoid brain injury.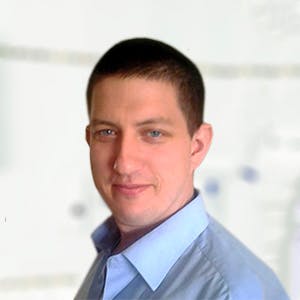 3319
Recommendations
Each case is different and it is difficult to generalise, however there are many concerns from brain injury to increased cerebrospinal fluid pressure among other concerns; it is great that you are considering adopting a puppy with Sweetie's potential health issues, but make sure that you are aware of the possible financial implications of lifelong medication, surgery(ies) or both which may still be unrewarding. I would recommend that you have Sweetie examined by your own Veterinarian for them to be able to give you specific advice to Sweetie's condition. Regards Dr Callum Turner DVM https://wagwalking.com/condition/open-fontanel
If got a 8 week old American bulldog pup and her right eye is not straight will this fix it's self many thanks kris
Add a comment to Sweetie's experience
Was this experience helpful?
Minty
Bichon Frise
13 Years
0 found helpful
Has Symptoms
sometimes wincing when head touched
Hi, I have noticed that my dogs left eye (Bichon Frise age 13) is not in the correct position and its looking out to the side and up a bit more. It also has a bit of a bluish ring around it. He has been sneezing and snorting a lot as well as wincing sometime when touched around his face. I have done some research and thought it could be Strabismus caused by an ear infection, which is blocking his sinuses, which is making him sneeze. Should I take him to the vet asap?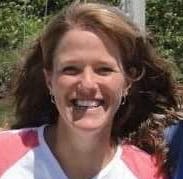 1610
Recommendations
Without being able to examine Minty or assess his neurologic function. Since he seems painful around his head and is having these changes, it would be a good idea to have him seen in the next day or two to be evaluated.
Add a comment to Minty's experience
Was this experience helpful?
Gaston
Pug
11 Weeks
0 found helpful
Hi, I have just gotten an 11 week old pug puppy who has 'east west' eyes. Is there chance they will correct themselves? And if so, by what age?
Thank u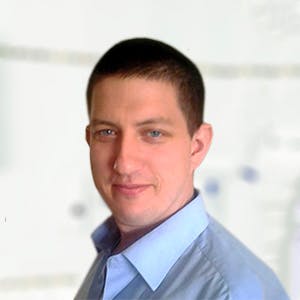 3319
Recommendations
Uncontrolled eye movements will have an underlying cause which may be due to vestibular issues, head trauma, poisoning, hormonal conditions among other causes; whether or not this would resolve on its own would be dependent on the specific cause. Regards Dr Callum Turner DVM
Add a comment to Gaston's experience
Was this experience helpful?
Broder
Boston Terrier
11 Years
0 found helpful
Hi , I have a wonderful 11 year old Boston Terrier. Over the year he has been experiencing many health problems. Including fecal incontinense , he is aware he is pooping but can hold it. He poops when he is sleeping but seems to be aware he has to go but just can't get upnout of bed quick enough. Last month we found him at the bottom of stairs stiff and on his side. He could not stand after , was walking leaning to his left. Then after that his arthritis or possible stroke effected his back left leg to the pint where he was not moving it. Or he was in pain walking. Then this morning his right eye looks to be swollen or looking off to the top left corner. Not where it use to be. I have been to the vet many many times and they don't have any answers. Can anyone help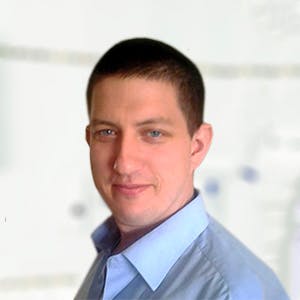 3319
Recommendations
Without examining Broder I cannot determine what the underlying cause of the eye swelling is; infections, trauma among other causes may lead to swelling especially if he is unsteady on his feet and walked into something. You should ensure that the eye is flushed out with saline and you can apply an ophthalmic antibiotic ointment to the eye to see if there is any improvement; without examining him I cannot start to determine the cause of the faecal incontinence. If the eye doesn't improve you would need to visit your Veterinarian. Regards Dr Callum Turner DVM
Add a comment to Broder's experience
Was this experience helpful?
Penny
Springer Spaniel Sheepdog
1 Year
0 found helpful
Has Symptoms
Eyes looking outward and bloodshot
My dogs eyes over the last couple days have been very bloodshot and now moving outwards. No clue what caused it. How do I treat it and how worried do i need to be?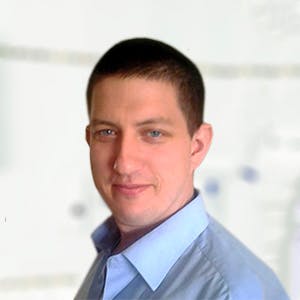 3319
Recommendations
These types of symptoms are consistent with head trauma or injury to the eyes, you should try flushing out the eyes with sterile saline and applying an ophthalmic antibiotic ointment; however if there are signs of head trauma you should visit your Veterinarian for an examination to determine severity and to manage any other symptoms which are presenting. Regards Dr Callum Turner DVM
Add a comment to Penny's experience
Was this experience helpful?
Houdini
Mutt
4 Weeks
0 found helpful
Has Symptoms
Eyes point in different directions
I think my 4 week old puppy has divergent strabismus because his eyes point in different directions and tend to kind of wander around haphazardly. My roommates kid accidentally dropped one of the puppies about a week ago, but I wasn't home at the time, so I'm not sure which one it was. I'm worried that it may have been mine since I didn't notice his eye problem until after the incident. If that's the case, then I'm wondering if he may have suffered some sort of brain damage due to head trauma from the fall. He's hasn't been randomly falling over or losing consciousness though, and doesn't act confused or lethargic, which are the most common signs of brain damage. He's been eating and playing normally like all the other puppies. I can't tell if he just has hereditary strabismus (none of his litter mates have it) or if it's a more serious problem. Either way, I'm pretty concerned and would like a professional opinion before I take him to the vet.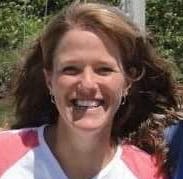 1610
Recommendations
It is unlikely that Houdini has a hereditary problem since you didn't notice the problem before he may have been dropped, and since you have noticed it since then, it is likely related to that. Without seeing him, I can't comment on the condition, and I'm not sure what breed he is, as some breeds are more prone to this condition that others. It would be best to have him examined by a veterinarian to see if they can determine what might be going on with him, and if you need to be worried.
Add a comment to Houdini's experience
Was this experience helpful?
Lexie
miniature poodle
2 Years
0 found helpful
My dog is cross-eyed and has been since she was a puppy, and seems to have trouble identifying people even from short distances and needs to smell familar people before beginning to relax. She's a very anxious dog, and barks excessively at people not matter who they are, or where we are when they enter the room. Again, she wont settle until either they speak and she recognises their voice, or if she smells them and recognises them — but it can take her a long time and a lot of coaxing before she does approach them. She doesn't relax and becomes skittish when people approach her if she can't identify who they are, and can takes days to settle with a new person even with constant exposure to them (for example if they're staying over at our house), or even a person they are familar with but haven't seen in a while, without growling, hiding from them, or barking at them when they walk in and out of a room. She's hyper-aware and on-edge almost constantly at home and out on walks, and we are wondering if there's any way to both treat her poor eyesight, and her anxiety to improve quality of life. We have two other poodles who don't have any of these problems.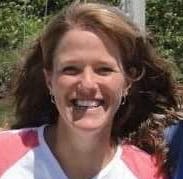 1610
Recommendations
If Lexie has had this problem since birth, it is unlikely that you are going to be able to resolve the issue easily at this point. Without seeing her, I'm not sure if her problem is vision related, or from her being poorly trained ans socialized. It would be best to have her examined by a veterinarian, as they can see her and determine the extent of her vision deficits, and offer suggestions on whether her problems are fixable through treating her eyes, or through having a trainer work with her.
Add a comment to Lexie's experience
Was this experience helpful?
Rosco
Shih Tzu
9 Years
0 found helpful
Hello, my dog's one eye has turned slightly out but returns to normal range fairly quick after. It has happened twice in a few hours. We plan on just keeping an eye on it (literally) and want to avoid a vet visit if possible. He is turning 9 in a month and I get so scared as he is getting older, should I be?
Thank you in advance.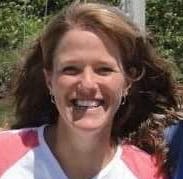 1610
Recommendations
Thank you for your email. A few things may be going on with Rosco. The muscles of the eye can tire, and dogs with large eyes like ShiTzus are a little more prone to that happening. He may also be developing an abnormality that is putting pressure on his eye, and should probably be examined by your veteirnarian to make sure that nothing abnormal is happening. Sometimes things are easier to resolve if they are caught earlier. I hope that he is okay.
Add a comment to Rosco's experience
Was this experience helpful?
Cleo
Staffordshire Bull Terrier
4 Years
0 found helpful
My dog was taken for a walk and accidently caught her eye on a stick she was playing with. Initially she seemed fine and unharmed but this evening I've noticed her eyes turning away from her nose, rather than being central as normal. Although their dosnt seem to be any injury or swelling to either eye. Both eyes are turning out but she only caught one eye with the stick this afternoon.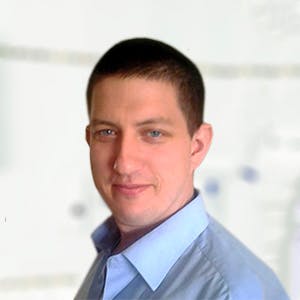 3319
Recommendations
Eye trauma can cause a variety of issues, I would make sure that the injured eye is flushed out to make sure that there is no debris from bark etc… in the eye; also an antibiotic ointment may help too. Other than that you should keep an eye on Cleo, but I would advise you visit your Veterinarian for a general examination to make sure that there is not any more serious damage to the eye. Regards Dr Callum Turner DVM
Add a comment to Cleo's experience
Was this experience helpful?
sassy
shi suz
unknown
0 found helpful
Has Symptoms
does not act right and eyes don'tlo
What would cause her eyes to look small they go in different directions she is eating and drinking good and using bathroom ok .eyes just looks weak what would cause that?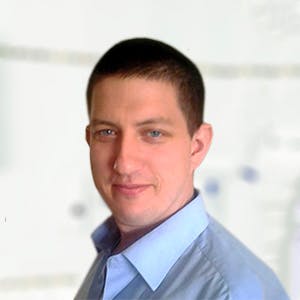 3319
Recommendations
Small eyes is generally a genetic condition when the eyes do not fully form called microphthalmia; the abnormal positioning of the eyes is called strabismus and may be genetic, caused by trauma, brain lesions or vestibular disorders. Determining an actual cause can be difficult and an MRI would be used to rule out many possible causes. Regards Dr Callum Turner DVM https://wagwalking.com/condition/microphthalmia-and-ocular-dysgenesis
Add a comment to sassy's experience
Was this experience helpful?
Bryar
Mutt
12 Years
0 found helpful
Our 12 year old mutt (we think shar pei, maybe ridge back, who knows what else) has red, blood shot eyes and one has started wandering up and out the past few days. Seems to happen mostly when she's laying, relaxing. We call her name and she's able to focus back with both eyes. We put a warm rag with saline on it last night for a few minutes which she seemed to like. Any ideas? Need to take her in?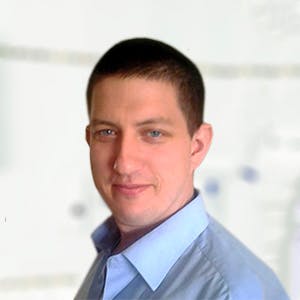 3319
Recommendations
This may be caused by a nerve disorder or an eye muscle disorder, it is difficult to tell what exactly is causing the movement of the eye; however it would be best to take Bryar in to have a physical examination to be on the safe side to ensure it isn't something more serious. Regards Dr Callum Turner DVM
Add a comment to Bryar's experience
Was this experience helpful?
Ping
Chow Chow
12 Years
0 found helpful
One my dog's eye looks to have more eye-rolling range than the other. He sees just ok (cloudy lenses) but this is new development, especially when I'm standing close to him and he has to look up more. One eye follows upward, the other doesn't make it as far up. Could this be the acquired form of this condition?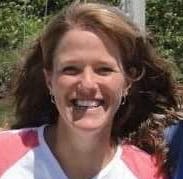 1610
Recommendations
Thanks for contacting us about Ping. It sound like he may be having normal aging changes more than actual strabismus. As dogs age, they have changes in the function of different muscles, and there are muscles in the eye that control movement. If you are concerned, it would be a good idea to have him examined by your veterinarian, as they will be able to determine whether there is any underlying problem that needs to be addressed, or whether it is a normal decline in function with aging.
Add a comment to Ping's experience
Was this experience helpful?
Bailey
Boxerdoodle
11 Years
0 found helpful
My dog was hit in the head with a football while chasing after it. Her eye is turned and swollen. She is having trouble seeing. Should we be concerned? There is also a film over her eye.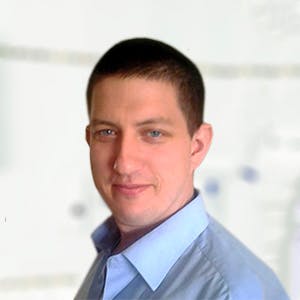 3319
Recommendations
Keep the eye clean with sterile saline and you can apply an ophthalmic ointment to the eye to be on the safe side; you keep an eye on it but you should visit your Veterinarian for some antiinflammatories if it gets very swollen. Keep Bailey calm and restrict her movement during this time. Regards Dr Callum Turner DVM
Add a comment to Bailey's experience
Was this experience helpful?
Not named
Bassett Hound
9 weeks
0 found helpful
We are about to get a new 9 week Bassett. The picture shows an obvious deviation. The breeder did not tell us about it. Can he have perception problems - hit an object while running? Not avoid a car because of depth perception?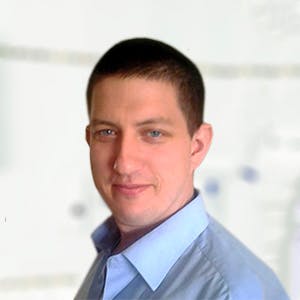 3319
Recommendations
Strabismus may be caused by a few different conditions and we should question whether this is an hereditary problem, vestibular issue, due to head trauma or another issue. There are challenges which a dog with strabismus may face but it is more important to ensure that the cause isn't more serious than the strabismus itself. Regards Dr Callum Turner DVM
Thank you, but could you answer my specific question about depth perception? My dad could only see through one eye, and he had trouble driving and telling how near objects were. Thanks,terry
Add a comment to Not named's experience
Was this experience helpful?
Bella
Rottweiler
8 Weeks
0 found helpful
Hi,
I have recently brought my dad a puppy she is now 8 weeks old and we have both noticed her right eye slightly looks out.

I have looked back at photos of her when I first pick her (she was 4 weeks old) and you can also see her eye slightly looks out.

Is this something we should be concerned about?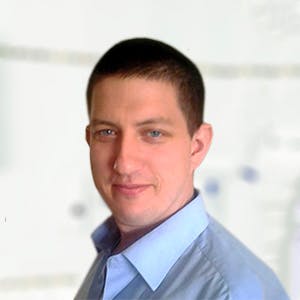 3319
Recommendations
There could be a few possible causes for the eye looking in the wrong direction, but this should be looked into by your Veterinarian; at Bella's age she should be starting her vaccinations and you could ask about it then. Trauma, congenital issues and other causes may cause this symptom. Regards Dr Callum Turner DVM
at what age do puppies have full control over their extraocular muscles?

we've been fostering 3 puppies abandoned at 10 days old. they looked pretty healthy then and they're currently doing well at 5 weeks old. all of them look like they have a right sided lazy eye at rest. i assumed they would grow out of it because they are so young—is this ever the case or is it always a congenital lifetime affliction vs a secondary effect?
Add a comment to Bella's experience
Was this experience helpful?
Daisy
Golden Retriever
5 Years
0 found helpful
Before several days my dog's left eye started pointing outwards and looking unfocused. Now the other eye looks the same. It looks as if they are convex. Also, she sometimes doesn't see the food when I throw it to her. She can't move her eyes very much and that's why she tilts her head a bit, either to the right or left.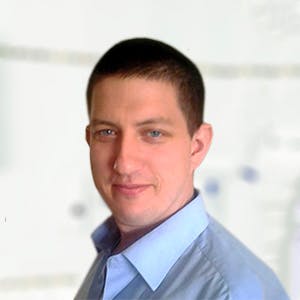 3319
Recommendations
Strabismus may be caused by a neurological issue or an issue with the ocular muscles; there are many possible underlying issues which may lead to this symptom and it is important to visit your Veterinarian for an examination to help determine the underlying cause. Without examining Daisy I cannot say what the specific cause is or what management options are available. Regards Dr Callum Turner DVM
Add a comment to Daisy's experience
Was this experience helpful?
Bandit
Basset Hound
3 Years
0 found helpful
My dog Bandit is an outside dog and I have noticed that his eyes have had an increased amount of eye boogers in them when I feed him in the morning. When I went outside to feed him today, I noticed that his right eye was turned upward and to the right. His left eye was also unfocused, but not as badly as his right. This is the first time I have seen his eyes do this and he is almost three years old. Should I wait and see if it will correct itself, or should I take him to the vet?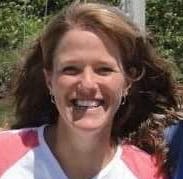 1610
Recommendations
Thank you for your email. That is probably not something that is going to correct itself. He may have had an injury or a problem with his vestibular system, and should be examined. I hope that your veterinarian is able to find a cause and a treatment for him.
Add a comment to Bandit's experience
Was this experience helpful?
Bean
Chorkie
3 Weeks
1 found helpful
I have a 3.5 week old Chorkie/jack Russel and her eyes just opened 4 days ago. I just noticed that her eyes seem to go outward, is this something I should be concerned about?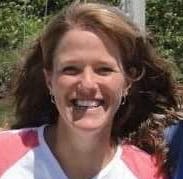 1610
Recommendations
Thank you for your email. Her eye position may be normal for her stage of life and breed, but without seeing her, I can't assess her nerve or eye function - if you are concerned, it would be best to have her seen by your veterinarian, as they can perform visual and neurologic tests to make sure that she is okay. I hope that all goes well for your Bean.
Add a comment to Bean's experience
Was this experience helpful?