Can Dogs be Herbivores?

When it comes to our dogs, we spend a fortune on buying high-quality kibble and meat as well as giving them occasional human-food treats. However, while it is a natural instinct for dogs to eat meat, some owners may wonder whether their pooches could survive as herbivores. 
There may be many reasons why you are interested in finding out the answer to this question, such as being a vegetarian or vegan yourself and not wanting to mess around with meat products. One thing you have to think about, however, is whether it is safe for your dog to live on a meat-free diet. 
In most cases the answer is yes, they can survive on a meat-free diet, so you might be able to proudly announce that your dog has become a herbivore.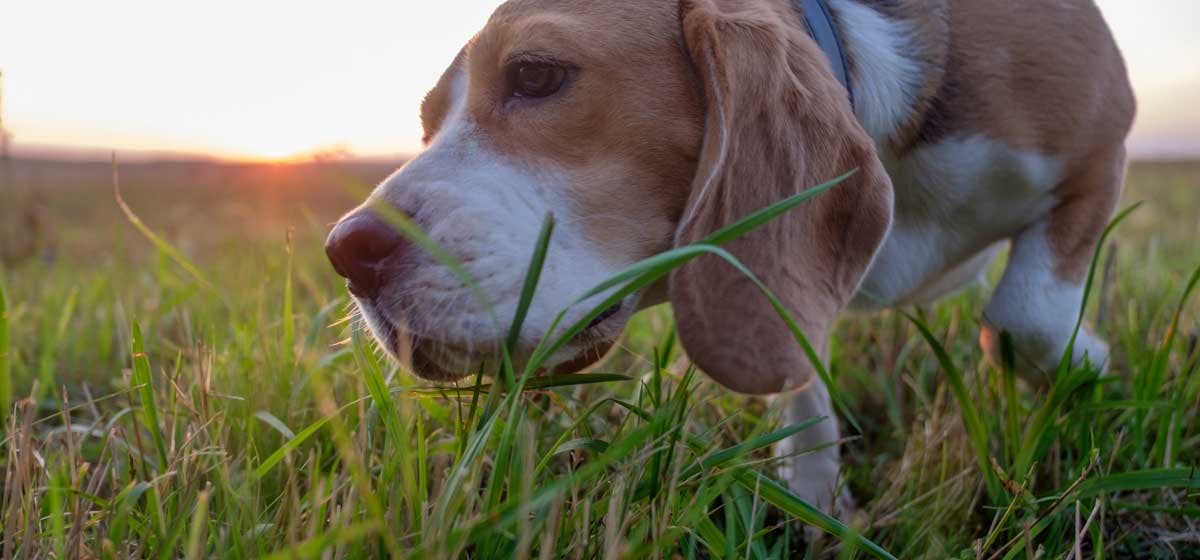 Signs Your Dog May Not Take to a Meat-Free Diet
One thing that you do need to remember is that not all dogs will be able to cope with a plant-based diet without any meat at all. Remember, dogs have evolved from wolves, and they are naturally carnivorous. The way in which their digestive systems have evolved along with their teeth is geared toward eating a meat-based diet. 
Some dogs may find that eating a meat-free diet is not for them and this could mean that you have problems getting them to eat. In some cases, there may even be allergies that you have to look out for when trying to switch your dog's diet to a plant-based one.
Dogs who aren't getting enough of certain proteins and fats in their diets may start to show severe signs of illness, including rapid weight loss or even bald spots! Gastro-intestinal upset is also common, and if these missing dietary components are not added, your pooch could be heading for serious trouble - even malnourishment and death in the worst cases!
When you are trying your dog out on a herbivore diet, it is important to look out for body language signs to indicate whether or not this type of diet is going to be suited to him. Obviously, if your dog is used to a meat diet, it can take a little time for him to become accustomed to a herbivorous diet. 
However, if negative body language continues over the long-term, you may need to rethink the diet. Some of the signs that may indicate he is not happy with the diet include turning away from his food bowl, sniffing but then taking no interest in the food, following you around for his 'normal' food, sniffing and licking his empty bowls, and lack of interest when it comes to mealtimes. 

You should familiarize yourself with some other subtle signs that your dog is not taking to a plant-based diet. This includes noticeable weight loss, clear disinterest in the food, lack of energy through reduced nutrition, lackluster coat due to not eating properly, and lack of excitement when you serve up his food. 

History Behind Your Dog's Diet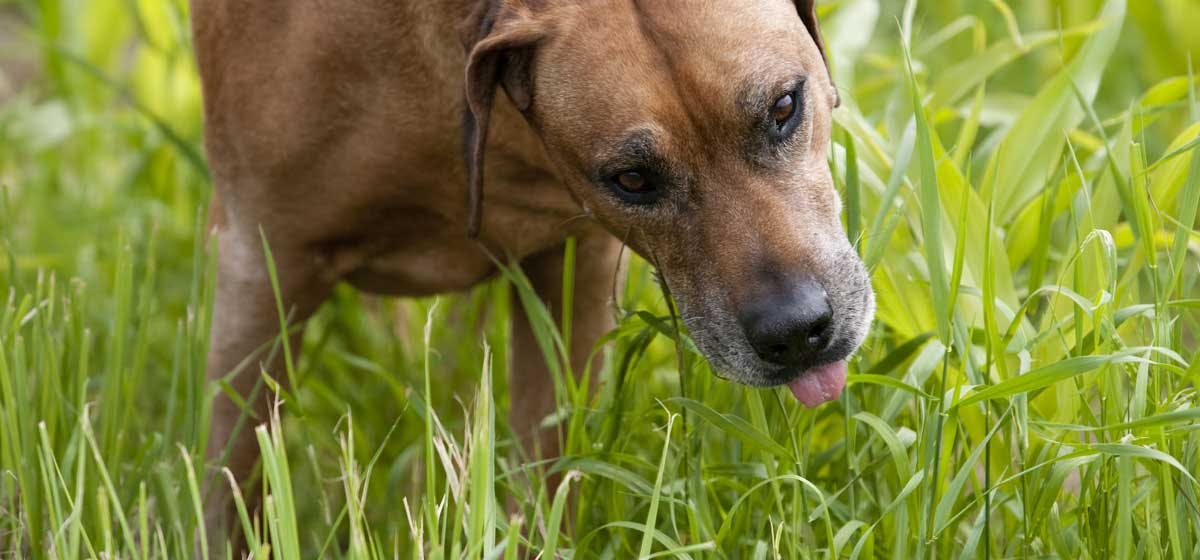 Dogs are naturally carnivorous animals and this is because they have evolved from wolves. The nature of wolves is to hunt in the wild and their main diet consists of meat, which means that this is also in the nature of dogs. 
Unlike wolves, dogs can be trained to eat a non-meat diet but it is not always safe for them to do so based on the dog. For instance, if your dog has an intolerance or allergies to plant-based foods, you will struggle to keep him on this sort of diet without compromising his safety and wellbeing.
Historically, dogs have been drawn to meat-based products and food, and this is what the dog food industry focuses on. Of course, many dogs enjoy having the odd bit of non-meat food including scraps from owners' dinner plates. 
However, this does not necessarily mean that your dog can or would want to go on a 100 percent herbivorous diet. This is something that you would have to determine by testing it out on your dog and seeing whether he takes to a meat-free diet. You can and should, of course, get advice from your veterinarian with regards to putting your dog on a meat-free diet if you are concerned about the effects. 
Science Behind a Plant-Based Diet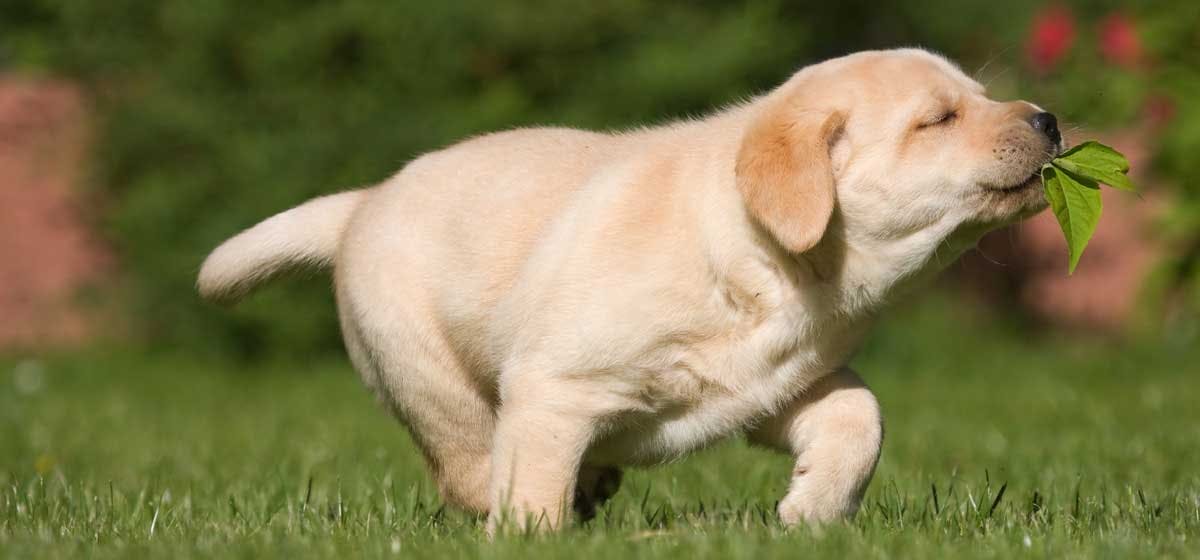 If you plan to try your dog out on a plant-based diet, you need to make sure you take the science of it into consideration. You have to bear in mind that the digestive system of a dog is very different to your own. While you could quite happily munch on a whole raw carrot and digest it without any problem, the same cannot be said for your dog. The chances are that the chunk of carrot would still be undigested when it comes out the other end!
With this in mind, you should make sure that you chop or shred any plant-based food that you feed to your dog as part of his herbivorous diet, as this will make it far easier for him to digest it. This will also ensure that your pooch gets the necessary nutrients from the food to aid his health and wellbeing. 
You can even steam the food to make it nice and soft as well as more palatable and aromatic for your four-legged friend – and this will ensure that the food also retains valuable nutrients. However, you need to make sure you do your research and avoid foods that can cause health problems in dogs such as raisins, grapes, and onions. 
Training Your Dog to Switch His Diet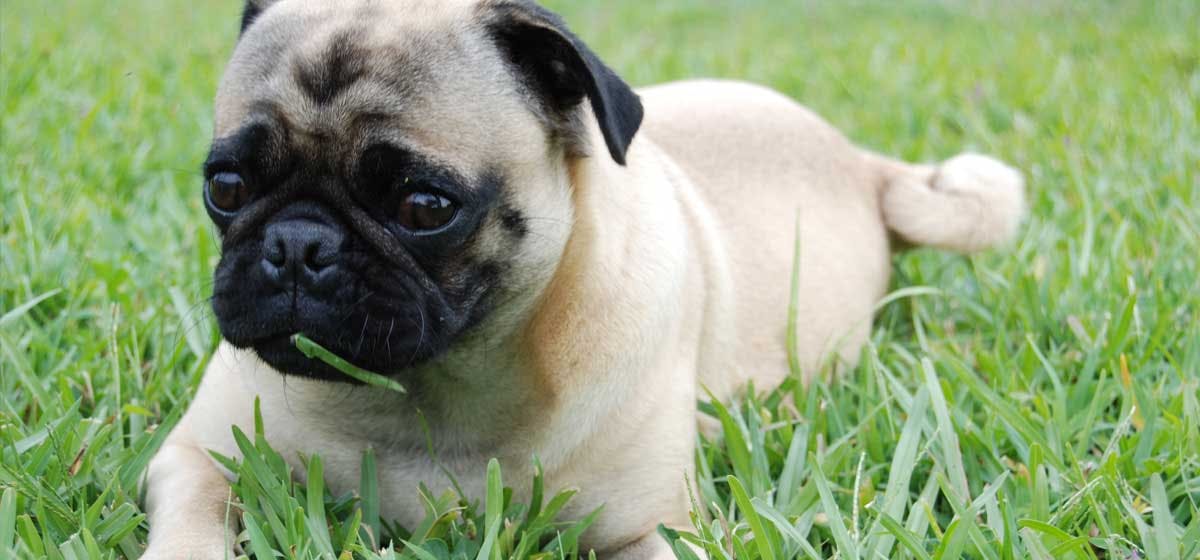 Training your dog to eat a plant-based diet and ditch the meat can be a challenge to begin with, particularly if you have a dog that has been eating meat for years. However, with some willpower and determination, it can be done, although you should make sure you do not keep him on this sort of diet if it is clearly affecting his health. 
You need to remember that switching the diet of your dog has to be a gradual thing. You cannot just give him meat every day and then suddenly remove it from his diet and start giving him plant-based foods. You should make sure that you introduce the new foods gradually while still letting him eat some of the meat-based food that he is used to. You can then slowly eliminate the meat from his diet one step at a time and replace it with plant-based alternatives.
Changing your dog's diet suddenly and without warning can cause a range of issues, which is why you need to take it slowly. If you make changes too swiftly, your dog will not only find it a shock to the system but could reject his food altogether, experience digestions issues, and suffer ill health and a variety of other issues. Training him to take an interest in non-meat foods slowly will not only allow you to determine which foods he does and does not like but will also give your pet the chance to get used to these new foods and a new diet. 
It is also worth asking your vet for some advice on training, as sometimes you may need to adapt your training schedule based on the personality and needs of your dog. This will help to make it easier to both develop a suitable herbivorous diet for your pet as well as to implement it more effectively and safely. 
By a Boston Terrier lover Reno Charlton
Published: 02/02/2018, edited: 04/06/2020
More articles by Reno Charlton