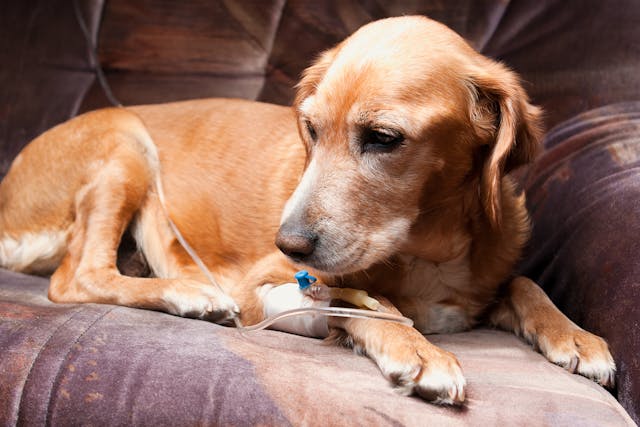 What is Anticoagulant Therapy?
When a dog is suspected or diagnosed with hypercoagulability, veterinarians prescribe therapy to prevent the extension of the blood clot and the recurrence. There is more than one known therapy to treat thromboembolic disease including; thrombolytic drugs, vitamin K antagonists and antiplatelet drugs. However, this specific form of treatment disrupts the blood's ability to coagulate and is called anticoagulation therapy. Anticoagulant therapy in dogs is used to address a hypercoagulable state characterized by an increased risk for developing a thromboembolism. Thrombosis, or blood clots, are one of the leading causes of death in canines today. Thus, canine thromboembolism disease requires an immediate treatment plan to address the acute ischemic crisis itself and to find the source of the problem. Administering drugs intended to prevent the blood from clotting are highly sensitive and must be regulated closely. A veterinary specialist with a precise understanding of canine blood and anticoagulants will carry out this form of anticoagulating therapy.  
Anticoagulant Therapy Procedure in Dogs
It is often difficult to diagnose a canines with thrombosis or a thromboembolism, unless clinical signs present themselves. If the veterinarian is looking for a blood clot, the thrombus can be detected upon ultrasound. In other instances, if a blood analysis was completed and a high coagulation factor was present, the veterinarian can assume that if a blood clot is not currently present, one will form in the near future. Anticoagulant therapy in dogs is given as a series of injections to be determined by the veterinarian. Anticoagulation therapy works by inhibiting the existing thrombi recurrence and propagation, rather than lysing them. Standard drugs used in anticoagulation therapy include heparin products including; low-molecular-weight heparins and unfractionated heparin, as well as warfarin. 
Efficacy of Anticoagulant Therapy in Dogs
Anticoagulant therapy in dogs is an effective way of treating canines with thrombosis or a thromboembolism. Anticoagulation therapy is not meant to cure the underlying source of the acquired thrombus. 
Anticoagulant Therapy Recovery in Dogs
Anticoagulation therapy may be a short-term or long-term treatment. The effects of the anticoagulation drug will take place immediately, breaking down the clot from within the blood vessel. However, to prevent recurrence of the thrombus, the veterinarian may continue the treatment plan for a specific duration of time. 
Cost of Anticoagulant Therapy in Dogs
The cost of anticoagulation therapy depends on the course of treatment, the drug the veterinarian uses, and the canine's specific condition. The medications used in anticoagulation therapy, such as heparin and warfarin, can cost anywhere from $80 to $300. 
Worried about the cost of treating your pet's symptoms?
Pet Insurance covers the cost of many common pet health conditions. Prepare for the unexpected by getting a quote from top pet insurance providers.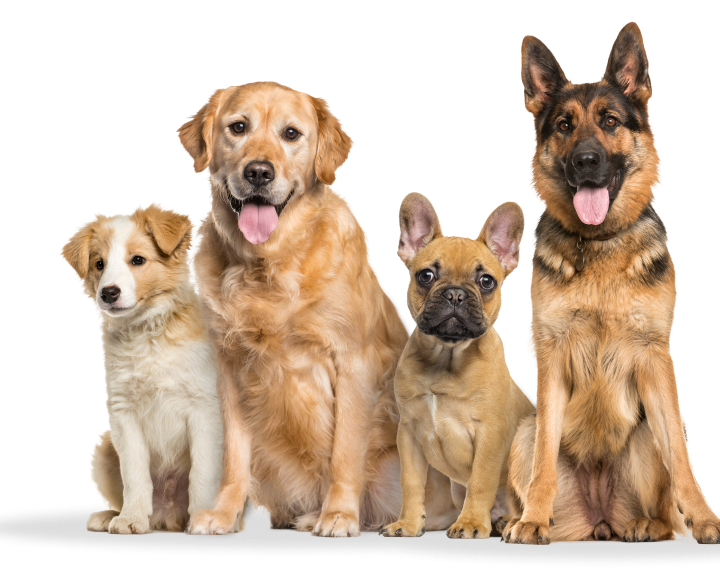 Dog Anticoagulant Therapy Considerations
The use of anticoagulation drugs can cause extremely serious side effects, including hemorrhaging, anemia, hematoma, nosebleeds, bruising, blood in stools, and even death. An overdose of anticoagulant products increase the risk of life-threatening side effects and can occur within 48 hours after drug administration. Due to the risks associated with these drugs, it is highly important for your dog's anticoagulation therapy to be closely monitored. 
Anticoagulant Therapy Prevention in Dogs
Although not all thrombus can be prevented, research has shown that proper diet and exercise can be highly effective forms of prevention. A dog at rest, especially bed rest patients, are at high risk for developing blood clots. Engaging in at least 30 minutes of activity a day with your dog will keep his/her blood pumping and prevent blood platelets from forming a clot. Avoid giving your dog table scraps, as human foods are often high in fats and cholesterol, the leading causes of blood clots in humans.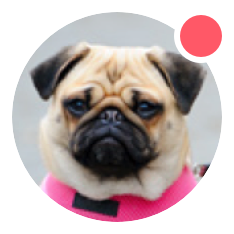 Need pet insurance?