Doxycycline
Written By hannah hollinger
Published: 08/05/2020
Updated: 08/30/2021
Doxycycline is a tetracycline antibiotic used to treat a wide range of bacterial infections. This broad-spectrum antibiotic is administered orally or via an injection. Doxycycline treats tick-borne diseases, urinary tract infections, heartworm, and several other conditions.
Keep reading to find out more about the dosage, efficacy, side effects, and drug interactions of doxycycline for dogs.
Dosage
Doxycycline is available as a tablet, a capsule, a liquid, and an injectable solution. Dosage amounts of doxycycline for dogs vary depending on the condition you are treating. However, as a general guide, the typical oral dose of doxycycline is 5 mg to 10 mg per kilogram of body weight, per day.
Dosage instructions
Administer doxycycline according to the instructions provided by your veterinarian. This medication is given with or without food, but you'll need to make sure your dog has access to fresh water to reduce the risk of esophageal damage.
You also should not give your dog doxycycline with foods containing calcium or iron, as these can both block the drug's efficacy.
Efficacy
Doxycycline is a semi-synthetic antibiotic that inhibits protein synthesis in susceptible bacteria. As a broad-spectrum antibiotic, it's used to treat everything from respiratory and urinary tract infections to heartworm. It's also effective against tick-borne diseases like Lyme disease and Ehrlichiosis.
One study of Ehrlichia canis infection in dogs found that doxycycline administered in tablet form once daily for 28 days cleared most dogs of infection. A separate study confirmed its efficacy in treating Ehrlichiosis but also showed that the infection can persist in clinically normal dogs, even after extensive treatment with doxycycline.
A 2018 Consensus Statement from the American College of Veterinary Internal Medicine (ACVIM) recommends using doxycycline as the first choice in most sick dogs with suspected Lyme disease. Not only is it easy to administer, but it's also effective against co-infections and has anti-arthritic and anti‐inflammatory properties.
Doxycycline is also included in heartworm treatment protocols. The American Heartworm Society recommends the use of doxycycline as part of heartworm adulticide therapy. A 2018 study of the treatment of canine heartworm disease recommended a 10 mg/kg doxycycline dosage for treatment, but a reduced dosage of 5 mg/kg for dogs who suffer severe gastrointestinal side effects.
Finally, a retrospective study of 386 dogs who received doxycycline for the treatment of various infectious diseases showed that vomiting occurred in 18.3% of dogs, diarrhea in 7% of dogs, and anorexia in 2.5% of dogs.

Cost
The cost of doxycycline for dogs varies depending on the form prescribed. A quantity of 30 chewable tablets in a dosage strength of 100 mg costs $85 on average. Liquid suspensions range in price from $85 to $130. These are typically available in quantities of 30 ml and 60 ml respectively.

Side effects
Doxycycline for dogs can cause the following side effects:
If your pet experiences any worrying side effects of doxycycline, consult your veterinarian for advice.
Considerations
Doxycycline may interact with other medications your dog is taking, while it may also be unsuitable for use by dogs suffering from specific health conditions. With this in mind, make sure your vet knows your pet's full medical history before prescribing doxycycline.
Drug interactions
Doxycycline for dogs may interact with the following medications:
Oral antacids

Some other antibiotics (such as penicillin and cephalosporin)

Anti-diarrhea medication (kaolin/pectin, bismuth)

Iron supplements

Anticoagulants (such as warfarin)

Barbiturates (such as phenobarbital)
There may also be other drugs that doxycycline interacts with, so make sure you inform your veterinarian of all medications your pet is currently taking.
Allergic reactions and sensitivity
You should never give doxycycline for dogs to pets who are allergic to the medication or other tetracycline antibiotics. It can also lead to deformities in puppies in utero, so it should not be used in pregnancy or in nursing animals.
Use doxycycline with caution in puppies and pets with severe liver disease.
Frequently asked questions
Does my dog need a prescription to take doxycycline?
Yes. You can only obtain doxycycline for your dog with a prescription from your veterinarian.
How should I store doxycycline?
Store doxycycline at room temperature in a sealed container protected from light. Keep out of reach of children. Follow any storage instructions on the label closely.
What should I do if I forget to give my pet a dose of doxycycline?
Give the missed dose as soon as possible. However, if it's close to the scheduled time for the next dose, skip the missed dose before continuing with the dosing regimen. You should never give a double dose or extra doses of doxycycline to your pet.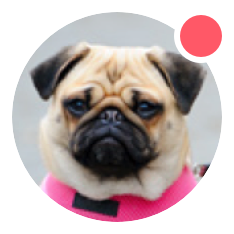 Need pet insurance?