What is Lyme Disease?
Lyme disease, also known as Lyme borreliosis, is a bacterial infection that causes joint inflammation, fever and lameness, and can sometimes lead to kidney, cardiovascular or neurological problems. The bacterium Borrelia burgdorferi that causes Lyme disease is transmitted directly into the bloodstream of dogs, cats, horses and humans solely through the bite of a tick which acts as a carrier of the bacteria. 
Once Borrelia burgdorferi enters the bloodstream, it can travel to various parts of a dog's body which can cause a variety of symptoms that can mimic other conditions. And since symptoms may take some time to appear, Lyme disease can be challenging to diagnose in animals. Generalized pain is usually the reason most dog owners take their dog to the veterinarian.
Lyme Disease Average Cost
From 11 quotes ranging from $500 - $6,000
Symptoms of Lyme Disease in Dogs
As the bacteria swarms the body through the bloodstream, it can affect several areas over a long period of time. Clinical symptoms of Lyme disease may not be readily apparent, and can take two months to a year to appear. While in humans, the bacteria causes a "bulls-eye" type rash on the skin where the tick had attached itself, the same rash does not appear in dogs. 
Symptoms of Lyme disease can also be similar to those of other medical conditions, and since they can occur in waves, appearing and disappearing every few weeks or months, it is often misdiagnosed. Most often, the disease first affects the joints, seen in infected dogs as a "walking on eggshells" behavior. If Lyme disease continues untreated, it can cause damage to the heart, nervous system and kidneys.
Signs your dog has Lyme disease can include:

Generalized pain
Walking tenderly 
Recurring lameness
Shifting-limping (different legs are affected on different days)
Swollen joints
Lack of appetite
Depression
Fever
Swollen lymph nodes
Top
Causes of Lyme Disease in Dogs
Lyme disease is directly caused by the bacterium Borrelia burgdorferi, a spirochete (spiral-shaped bacterium) that is transmitted solely through the bite of a tick. While there are four species of ticks that are able to transmit the bacteria that causes Lyme disease, the most common culprit is the deer tick, also called the black-legged deer tick, Ixodes scapularis or Ixodes pacificus. 

Ticks do not cause Lyme disease, rather a tick infected with the bacterium Borrelia burgdorferi can transmit the bacteria that causes the disease into a host's bloodstream during feeding. Ticks feed by attaching themselves to a mammalian host to drink their blood over 3 to 10 days. The bacterium Borrelia burgdorferi is generally transmitted by an infected tick within the first 1 to 2 days, which is why removing ticks immediately when discovered is so important. 
Top
Diagnosis of Lyme Disease in Dogs
Any signs of generalized pain or other symptoms related to Lyme disease should be discussed with your veterinarian immediately, as the longer an infection goes untreated, the more damage can occur to the body. If your dog has had a possible tick exposure during a camping excursion, walk or just spending time in a known tick area, relate this to your veterinarian, even if it has been several months since the exposure. 
A diagnosis of Lyme disease often comes after exhausting other possible explanations of unexplained pain and lameness experienced by a dog. Since symptoms can mimic those of several other medical issues, these possible issues are usually tested for first. Your veterinarian will take into account all the symptoms your dog has experienced, as well as when they began. After ruling out other possible conditions through testing that can include blood tests, urine tests and imaging such as x-rays, your veterinarian may check for ticks on your dog's body, ask if you have seen them on your dog, or if your dog has visited any wooded areas or traveled to known tick-infested areas.
If Lyme disease is suspected, your veterinarian may order an antibody test that can detect the presence of antibodies to the Borrelia burgdorferi bacterium. A positive test is not definitive, as a recently bitten pet will not yet have formed antibodies, animals with suppressed immune systems may never form antibodies, and only 10% of dogs with antibodies will develop the disease. Other tests can include an ELISA (enzyme-linked immunosorbent assay) test.
Next, your veterinarian will likely do a PCR analysis that tests for the bacterial DNA in the synovial fluid (fluid from the joints). Once the PCR confirms the presence of Borrelia burgdorferi in your dog, treatment can begin.

Top
Treatment of Lyme Disease in Dogs
Treatment for Lyme disease relies on the use of antibiotics to kill the Borrelia burgdorferi bacterium. Antibiotics are generally prescribed for 4 weeks. Many symptoms of pain and joint issues will often subside within the first 3 to 5 days of treatment, but if they don't, a second antibiotic may be administered. For some dogs, a second round of treatment may also be needed to completely eradicate the bacteria. 
Successful treatment also depends on how early Lyme disease was diagnosed, as the longer the bacteria has to filter through the body, the more it can affect. Additional therapies may be prescribed to treat the kidneys, heart or nervous system as needed. In some cases, your veterinarian may also prescribe pain medication to help with the generalized pain in your dog's joints. 
For many dogs, Lyme disease can be successfully treated with a diligent course of antibiotic treatment, but for some animals, symptoms may linger after treatment and may require additional therapies. 
Top
Worried about the cost of Lyme Disease treatment?
Pet Insurance covers the cost of many common pet health conditions. Prepare for the unexpected by getting a quote from top pet insurance providers.
Recovery of Lyme Disease in Dogs
Once your dog comes home, you will need to administer antibiotics for several weeks. Pain or other medications may also be prescribed as needed. Keep your dog relaxed and calm during recovery, as joint pain or lameness may cause a fall. 
Prognosis for a full recovery is good when treatment begins early on in the infection. Be sure to keep a record of symptoms and how long they persist for your veterinarian, as in some cases, another round of treatment may be needed. In some dogs, joint pain may persist long after the Lyme disease is gone, and may need lifelong treatment. On occasion, Lyme disease can recur. 
Any dog can contract the bacteria that causes Lyme disease through the bite of an infected tick, even those who have recovered from the disease, which makes prevention the most important way to protect your dog. Since deer ticks are the only mode of transmission, prohibit or limit your dog's exposure to them by keeping them away from wooded areas or areas of tall grass where ticks live. A variety of sprays, collars and topical products can be used regularly to protect your pet from ticks and fleas. Ask your veterinarian for advice about the right product for your pet based on their level of exposure. 
Vaccinations are also available to help lower the risk of infection, and are recommended for pets that live in or travel to known tick-infested areas. The vaccine is given in two doses spaced 2 to 3 weeks apart, and then given annually. 
Top
Lyme Disease Average Cost
From 11 quotes ranging from $500 - $6,000
Top
Lyme Disease Questions and Advice from Veterinary Professionals
Lyme Disease Average Cost
From 11 quotes ranging from $500 - $6,000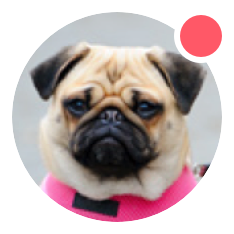 Need pet insurance?