What is Liver Failure (Acute)?
Acute liver failure is a very serious condition. It can occur suddenly, or as the end-stage of a chronic liver disease. The liver cleans and detoxifies the blood; it stores reserves of many nutrients and produces hormones that regulate digestion, metabolism and blood coagulation. Failure in the liver causes multiple systemic problems, including fluid in the abdomen (ascites), digestive ulcers, lack of blood coagulation, susceptibility to infection, and hepatic encephalopathy, a liver-related brain disease. Many different conditions can lead to acute liver failure in dogs. Poisoning and infection are some of the most common issues that will trigger a sudden illness. Many endocrine imbalances affect the liver, and cancer or chronic inflammation can slowly destroy tissue. Some factors are the result of a congenital abnormality that is present at birth. Depending on the cause, liver failure can occur at any time in a dog's life. Some cases are reversible once the issue causing the problem is resolved. The liver is capable of regenerating itself and building new, healthy cells, but too much dead tissue causes scarring and cirrhosis. Many symptoms can be treated supportively with medications that support liver function. Diet change can also put less stress on the liver. If the condition cannot be treated, acute liver failure will lead to death.
In dogs, severe liver failure can cause dysfunction in many different systems and may even affect important organs like the brain. Veterinarians call this condition acute liver failure. It needs immediate treatment. Long-term recovery will depend on the cause.
Book First Walk Free!
Symptoms of Liver Failure (Acute) in Dogs
Vomiting, poor appetite, and weight loss are often the first signs of chronic liver failure. A dog with these symptoms should be evaluated by a veterinarian before acute liver failure develops. Severe symptoms should be treated as an emergency.
Vomiting
Excessive thirst
Frequent urination
Bloody diarrhea
Jaundice
Gastrointestinal bleeding
Ulcers
Ascites (fluid in the abdomen)
Disorientation or aimless wandering
Aggression
Excessive drooling
Poor coordination
Blindness
Seizures
Coma
Types
Symptoms of acute liver failure can appear with any condition affecting the liver. Conditions can be very sudden, or chronic and slow developing.
Sudden – poisoning can cause immediate liver failure if there more toxins in the system than the liver can handle. Infection can also severely limit liver function quite suddenly. Occasionally necrosis, or dead liver cells, can generate sudden, acute, symptoms.
Chronic – long term liver disease may begin slowly, but it will eventually manifest acute symptoms.
Causes of Liver Failure (Acute) in Dogs
These are some of the most common causes of liver failure
Many types of poisoning
Alcohol
Drugs
Antifreeze
Herbicides, fungicides or insecticides
Rat poison
Some types of mold, amanita mushrooms or blue-green algae
Infectious diseases
Infectious canine hepatitis
Leptospirosis
Fungal infections
Toxoplasmosis
Chronic hepatitis – long-term inflammation of the liver, due to copper accumulation and other causes. This condition is more common among some breeds.
Bedlington, Skye and West Highland White Terriers
Cocker Spaniels
Doberman Pinschers
Standard Poodles
Endocrine disease – these may cause or contribute to liver failure.
Diabetes
Cushing's Disease
Hyperthyroidism
Liver cysts – more common in Cairn and West Highland White Terriers
Cancer – cancer that originates in or spreads to the liver can cause liver failure
Congenital abnormality
Hepatic amyloidosis – an abnormal protein, more common among Chinese Shar-Peis
Glycogen storage disease – caused by a genetic enzyme deficiency
Tendency to liver fibroses – scar tissue replaces normal liver cells
Vascular abnormality in the liver
Diagnosis of Liver Failure (Acute) in Dogs
Your dog's symptoms will probably indicate severe liver failure. Bloodwork and urine samples can show the level of dysfunction and help to determine the cause of the problem. The veterinarian will check for infectious diseases, signs of poisoning, and hormone or enzyme imbalance. X-rays and ultrasound will often show an enlarged liver and may help to diagnose cancer, cysts, or vascular abnormalities.
The veterinarian will need your dog's medical history, including any known conditions such as diabetes, and any medications, past or present. Family history may also be important, since breed is a factor. Any potential exposure to poisoning will be extremely relevant. An exact description of your dog's symptoms may help to indicate the source of the problem. The veterinarian will need to know the dates of your dog's last vaccinations and any potential exposure to infections.
Treatment of Liver Failure (Acute) in Dogs
The veterinarian will start by treating the symptoms of acute liver failure. Severely affected dogs are often comatose and will need to be given intravenous fluids and electrolytes to decrease blood toxicity. Diuretics or enemas could be given to clean out the system. If too much fluid in the abdomen is causing respiratory difficulty, a long needle may be inserted to syphon off some of the fluid. If the blood is not clotting properly, transfusion may be necessary as well as medications that balance coagulation levels such as heparin or vitamin K. Antibiotics may be given to control infection since the immune system becomes less functional with liver failure.
After stabilizing the symptoms, the veterinarian will try to treat the underlying condition. This will depend on the original diagnosis. If poisoning was the issue, the condition may reverse itself once the toxins are flushed out of the body. Liver failure that is caused by an endocrine problem can often be rectified by treating this condition. Antibiotics or antifungal medication may be prescribed for bacterial or fungal infections. With viral infections, supportive management of the symptoms may be the only treatment possible.
Surgery may be necessary to treat some causes of liver failure, such as cancer, cysts or vascular anomalies. This will depend on your dog's overall health. Surgery will not be possible unless the symptoms of acute liver failure can be stabilized. Some conditions are inoperable, and there is always a certain amount of risk with surgery. Chemotherapy may be prescribed for some types of cancer.
Dogs that have chronic hepatitis as the result of a congenital abnormality may need long term medication. Drugs that bind to copper can help to reduce copper storage problems. Congenital enzyme and protein abnormalities usually result in a shorter life, although the condition may be manageable for a time with diet and medication.
Recovery of Liver Failure (Acute) in Dogs
Your dog's outlook for recovery will be based on the diagnosis of a veterinarian. Complete recovery depends on identifying and eliminating the cause of acute liver failure. Some conditions are treatable. Others will need to be managed with long-term medication that may cause significant side effects.
For most chronic liver problems with an unknown or untreatable cause, a low protein, low sodium diet is recommended. Frequent, small, carbohydrate-based meals can help to put less stress on the liver and prevent the recurrence of acute liver failure. Some veterinarians may prescribe food designed specifically for dogs with liver problems, while others will recommend a homemade diet. Antioxidants and vitamin E can also be given to support liver function.
Liver Failure (Acute) Questions and Advice from Veterinary Professionals
Gus
St bernard
5 Years
1 found helpful
Our St. Bernard is just under 5 years old. He suddenly stopped eating, very lethargic. We got an ultra sound done which eliminated the possibility of any masses. Our options were hospitalization with IV and Antibiotics or Biopsy (and then hospitalization). As there were no masses we took the former. Hes currently 36 hrs in and we will see today if his enzyme levels have dropped. They don't know what the cause is but his vitals are a-ok and as far as we know he didnt get into anything toxic (never off leash and always a close eye on him). Any suggestions for our vet would be appreciated.
Our dog is sufferig from kidnet and liver damage. His alkin are 3700. He refuse to take food and water. PleSe help me anyone.plz
What happen to Gus? Did you opt for a biopsy?
My dog Rocky is almost 15 years old and has altruism. So the vet give me pain killers for him after a 6 months had his blood check his liver enzymes are 355. ( it should be 188 or lower).
They changed meds for him - but they only work for 6 hr . And the dog is in pain again. Should I put him down?
He can't walk proper anymore his back legs are not working and I feel horrible each time I take him to the vet - they give me run around
NEVER give your dogs Augmentin. It is sooo toxic. I had a Doberman and he was 7 years old. Vet told me he had back issues so he gave me this script and over time the dogs liver got so full of toxins that it was pushing against his heart. Then he was really in pain and I had to put him down...so sad.
Guys get tested for auto
Immune disease might be cause of liver issues
Exact same thing is happening to our dog! it's happened multiple times over the past year. he seems to get better but it comes back.
Is Gus any better? My 6 year old Rhodesian Ridgeback has experienced exactly the same. We were feeding via syringe and thought she was doing better but has lost 8 lbs this week alone. We are expecting adfitional bloodwork this week. ❤️
I should add the ALT level is now 1850 down from 2800. They now want to do a Biospy, I need to understand how close this will put us to a treatment plan.
Add a comment to Gus's experience
Was this experience helpful?
Coconut
Dachshund
17 Years
1 found helpful
Has Symptoms
Vomitting Diarreha Siezures
My Coconut was 3 mos shy of having her 18th birthday, she lost her vision 2yrs ago, she maintained a super healthy life when suddenly 2 weeks ago I noticed she was nauseous, I thought it was allergies, she quickly got over it BUT I failed to notice she showed all signs of having an acute liver, after 24 hrs of nausea, uncontrolled bowls, unstable to walk, I rushed her to the emergency animal hospital, all blood tests were Normal Then After a cat-scan the doc found a mass by the liver, uncertain If a blood clot caused the seizures but she was more unresponsive then alert. I thought the best thing to do was release her of suffering, she passed a few days ago on 12/28th but going thru grieving I am feeling maybe I should've opted for surgery.... feeling devastated loosing her- praying for healing. Thanks for reading <>< eL

Read more at: https://wagwalking.com/condition/liver-failure-acute#
This is so sad, but please do not reproach yourself for not opting for surgery. Our Border Terrier is 12, and I took him for a check up for his birthday. Some present! However, although overall he seemed healthy, the vet noticed quite a lot of plaque on his teeth and when a blood test was done before he was subjected to an anaesthetic to have them cleaned it showed that he had liver damage. We were advised that the anaesthetic could damage it further and irreparably, but he started to show clear symptoms of pain from his teeth, and we felt we had no choice but to go ahead with the anaesthetic and dental treatment. He had five large molars removed, every one with an abcess. He must have been suffering badly without showing it. However, he has not eaten for a week and we are now concerned that the anaesthetic might have damaged his liver further, so he has had a blood test this morning and is going to the vet this afternoon.

It's at this point that our paths cross. We felt we had no option but to have his teeth treated, as it is likely that this is what was poisoning his liver. If we left it then it would have killed him. But the anaesthetic he had might ultimately be the end of him anyway. Our dog suffered dreadfully for days after his operation, and I can scarcely forgive myself for that, but we really had no option. In your case, I believe that you did the very best thing for your dear old pet and friend, by letting her slip away without the trauma of surgery, the post operational pain, and the almost inevitable but unknown damage that anaesthetic might have been done to her.

I admire you for the brave decision you made, but as I have said earlier, you must not reproach yourself for not subjecting Coco to further treatment, as that would have been for your benefit, not hers. You have been truly unselfish, and I hope that when our time comes I will be able to find the courage to do what you have done. I wish you peace of mind now and happiness with your memories of all the wonderful years you shared with Coco.
So sorry to read about your beloved Coconut. I can well imagine after 18 years how hard the loss is for you and also think you made the right choice as 18 years is very elderly and it seems like you would lose her one way or another soon. I think it is very hard to second guess yourself and it seems to me you made the most loving choice.
Add a comment to Coconut's experience
Was this experience helpful?
Pepe
Jack Russell Terrier
10 Years
0 found helpful
Has Symptoms
Not eating now, green/yellow eyes,
This past week, my Jack Russell Terrier Pepe has been vomiting and hasn't been eating normally. As of Tuesday (April 2nd), he was diagnosed with Cancer in the liver. However, I'm not sure if it's Acute or what type of Liver Cancer it is. I know the symptoms he's been having though. Always thirsty, eyes green/yellowish, losing weight, and now not eating. Is this normally with dogs that have Cancer in the liver? Because I don't know what to do food wise. Any suggestions on what to feed a dog with liver cancer? He's a 10 1/2 year old Jack Russell terrier tri mix as well.
Royal canin hepatic food my dog was told he only had 2 months to live due to a large liver mass hes still here eating drinking hes back legs are weaker 4 months on but he still walking around the house and going for really short walks he not getting any better but he doesnt have a fever and seems to be doing much better on this diet.
Add a comment to Pepe's experience
Was this experience helpful?
Lhotse
Labrador Retriever
2 Years
0 found helpful
Has Symptoms
Extremely high Liver panel numbers,
Our dog Lhotse is a 2 year old Yellow Labrador 65 lbs. started heavy vomiting and became lethargic, the vomit contained a lot of fish but after investigating she got into some farmed salmon from a neighbor. We took her to the vet and her ALT is 13,529 AST is 11,000 and ALP is 339. She has normal glucose levels but bilirubin is .4. She is very dehydrated and is on IV's. My question is what are the chances of recovery with such high liver panel numbers. I am seeing other numbers on this site but only up to 2000. We are talking 13,000 range here. She is not showing signs of jaundice and is eating and is becoming less lethargic over the last 12 hours.
Our dog was 7200 ALT, 6800 ALP now is 10000 after 5 days in the hospital with IV's . She has tested positive for Leptospirosis as well. Did you dog recover?
My dog is only 7 months old & suffering with water deposition in his belly, vomiting, lethargic, is there any hope for him? He is only 7 months old.
Hi, my dogs are also extremely high at 12,000. Have you found any info out... diagnosis or treatment that helps?
Add a comment to Lhotse's experience
Was this experience helpful?
Dakota
sheltie/beagle
10 Years
1 found helpful
I took my beautiful girl to the vet on Friday because she started to throw up on thursday and just wasn't herself. They did blood work, gave her fluids, a shot for nausea and a script for her upset stomach. The next morning the vet called and said her liver enzymes were very elevated and she needed meds and an ultra sound soon. We were away so I had them fax the scripts over to a vet nearby. The vet couldn't see her because it was a holiday weekend and they were short staffed. I gave her the 3 meds and had to use a syringe to give her pedialyte. She was resting and didn't seem to be in pain or having trouble breathing. Just very weak. We ran out to get some dinner and when we returned she was dead. We are so heartbroken and just want to know what could have happened. I keep blaming myself for not doing something. Im not sure what but I feel like I'm to blame. Any answers would help us to understand what happened.
Im so sorry to hear about your dogs passing. I just wanted to let you know that having the love of a dog is one of the greatest gifts I've ever recieved. Treat them well and they will love you forever, unconditionally. Which is more than I can say for some people.
I didn't explain fully. The same thing happened to my dog and she passed away within a few days but she passed away at the clinic we had to put her to sleep because her blood work was so bad they said she wasn't getting better with treatment I blame myself too...please don't blame yourself you did everything you could
My experience with my dogs acute liver issues is that once their liver is this bad they are dying. There isn't any more you could have done. I had my dog in 24 hour clinic. They stabilized her. It her bloodwork got worse in the next few days. It sounds like your dog was already too sick. At least your dog got to pass on in the security and comfort of his/her own home and not a clinic. I'm sorry for your loss
Add a comment to Dakota's experience
Was this experience helpful?
Lucy
toy poodle
8 Years
-1 found helpful
Has Symptoms
high ALT, white foam throwup
Lucy my Toy Poodle is 10 and on Sept 15 2018 went to for a general blood work after throwing up small amounts of white foam for a few days with an ALT of 100. 2 weeks later we retested her ALT and went up to 268. The general vet considered this an emergency and took her to a reputable emergency vet in northern ca.

The emergency vet thought the ALT was high because of a possible mucus seal after an ultrasound and also found a mass in the abdomen. They took out the gallbladder and spleen because that's where the mass was found. Thought she would be fine after all the surgery. Gallbladder tested negative for mucus seal and Spleen was taken because of the mass was easier to remove. Mass tests positive for a form of lymphoma but confident it never spread.

ALT 2 weeks later is 650 internist tested folate levels which were elevated, an indicator dog had IBD. Dog was put on a steroid not (predisone) batryl and enrofloxacin for two weeks. The foam throw up stopped only 2 occurrences and she seems really happy and well.

During the initial surgery they also took a biopsy of the liver but the oncologist that did the biopsy thinks theres just a small amount of inflammation.

Took Lucy back to internist last Thursday for an ALT retest and now ALT is 1049 up from 650. Dog was put prednisone, ursodiol, stay also on batryl. Another ultrasound shows no signs of anything in the liver a small amount of inflammation.

I am stumped- I took lucy in to the vet for her annual checkup and within 3 months ALT goes from 100 to 1049.

At this point do I stay with the same Vet or should i go for a 2nd opinion and go thru all the diagnostics/tests/etc. The 2nd opinion would be UC Davis where these doctors all originally came from.
I just read your comments. My toy fox terrier has had elevated liver enzymes for close to 1 year now. He had his blood work at teeth cleaning time and it was elevated then and upon recheck. The vet where he had his dental work done was rather pushy, wanting a biopsy. My regular veg doesn't do dental work any longer. He suggested an ultrasound which showed sludge in the gallbladder. My poor puppy is 13 and I choose no surgeries for him. The cost coupled with the risk is just not worth while. My vet suggested treating both the sludge and the liver for as long as treatment is working. He is on ursodiol and honor dehydrated white fish along with lexelium (Amazon) his levels and sludge have not gone down or away, but he is eating and playing (for an old dog) once in a while he will mope or have walking trouble but it is gone that same day. We did try antibiotics for a couple of days at the other vets recommendation, but after day five he was not eating and lethargic. I stopped the antibiotics and within a day he was eating again. Just knowing that I am doing what I can gives me peace and we are enjoying the time we have. Best wishes to all.
I don't see any responses. So sorry for your dogs health, I just got the bad news of my poodle with liver failure, was a temporary vet, and babydoll is almost 14...he has other problems too. I wanted to help cross the rainbow bridge today but am trying one last effort to change food. Monday, I am sure to see main vet. Good luck and this thread is probably not monitored.
Does anyone respond back to this thread anymore? I took the time to write it up!
Add a comment to Lucy's experience
Was this experience helpful?
lucy
Lab mix
12 Years
0 found helpful
Our dog was diagnosed with poss liver cancer in march. labs came back and confirmed that the levels were high. Now has been experiencing more severe symptoms such as weight loss,loss of appetite, no energy, frequent urination, fluid build up and sagging skin under abdomen.
Add a comment to lucy's experience
Was this experience helpful?
Sabrina
Doberman Pinscher
13 Years
1 found helpful
Hello. I was wondering if doxycycline and/or augmentin had a toxic effect on a dogs liver. My girls tests were always very very slightly elevated....shes 13. She been on augmentin for 6 months to prevent pneumonia and the vet added 400 mg daily to her for a week. 5th day into the doxy she starts slowing down. Her appetite diminished to where she is very picky and barely eating and one bout of diarrhea which had a yellow tinge when I wiped it up. She is a 93 lb doberman. Her all was in the 400s and her alkp is 2000. Can doxy and/or the augmentin have caused this? She started denamarin and milk thistle. Retest in two weeks. Does denamarin work pretty quickly that I'll expect a visual change?

Toxic bloodwork 11/16/18 . Previous bloodwork 10/09/18
I can see all these questions, but no answers. My toy poodle is a year and half old. We were
advised by her breeder and our groomer agreed also that it's best now to wait until a first heat cycle to get her fixed. All my others dogs I had their's done at 6 months old. This is the first time I've had a dog in heat. When I took her for surgery day at our vet, they do bloodwork first. Our vet called me and said that she wanted her to have an ultrasound done because her levels were elevated. I had to wait a month for her ultrasound appointment, the results were ok. Her levels went down, but not enough. This vet said surgery was ok to do, but would like a biopsy of the liver at the same time she is under anesthesia. I had her scheduled for her surgery, then when I took her to her groomers they said they believe she was coming into heat again by the size of her vulva. Well, I cancelled surgery for the time being cause that is risky to do. I don't know, I've never been through this heat cycle! Anyways, we started her on Denamarin support her liver and I did get it from our vet. It was a pill and the 2nd. day she vomited it up and it was dissolved a tiny bit. By then she had already had her food but gave her the remaining of the pill on a full stomach. I knew that it just would be more difficult for it to be absorbed fully. Then a week later, she threw it up again before it was time to feed her. Supposed to wait an hour before I give her food. This time it was not dissolved at all. I called vet and we were given the chewable tablet. Well I was busy and my husband picked it up and he said the girl at the desk told him, one tablet a day. So I gave it to her and I happy she ate it right up. Then I go to put the bottle of it in the cupboard and happened to look at the sticker of the bottle. It said 1/4th. of a tablet!!! I start freaking out worried sick I overdosed her. Mad at my husband, he said he Know's what the girl told him and that he was listening to her. I didn't call the vet because I knew dang well it was his word against the girl and she would never admit she told him that in a million years. I watched over her continuously all day and night. She was fine. The next day I did not giver her any, I thought it would be best to wait another day. My questions are, would that do her harm? Can you overdose a supplement? She acts fine in every way, She's eating, drinking, playing, happy, etc. I looked up the Denamarin you can buy online and it did say one forth of a tablet for her weight. I'm mad at myself for not going to pick it up myself from the vet office then I would've heard her myself. Also, it's been almost 10 days and she still hasn't spotted from her cycle! She could've had her surgery done a week ago! Can You please tell me did I hurt her giving her 3/4 th,'s too much of Denamarin, without me getting into this from our vet?
Add a comment to Sabrina's experience
Was this experience helpful?
Weezee
Cocker Pug
14 Years
2 found helpful
I have a 14 year old Pug Mix (either beagle or cocker spaniel) who has been on Zentonil for elevated enzymes for over a year. One month ago, she started experiencing straining and bloody diarrhea. I changed her food to chicken,rice,sweet potato mixed with Clay & Entrenaivnol?? (can't read vets writing). We had some 'normal' looking poops for a few days and then we ran out of the clay mix for 2 days and during those 2 days, she sneakily ate someone's vomit on the sidewalk. Then it was back to bloody stool. Went to the vet last week and she was prescribed metronidazole for 7 days (will end on Friday). She went off eating the chicken/sweet potato mix last week, and started eating Royal Canin Gastro kibble for a few days and then went off that...Now she only wants to eat ground beef with nothing mixed in. She's super week (but can still walk a bit) and as of yesterday she had peed herself without even getting up. I should mention that she had an x-ray that came back inconclusive...my regular vet at the clinic said there was thickening of part of the large intestine and a shadow on the spleen that might be of concern, while his replacement looked at the same xray and said he can't tell if her liver is very large or it's the positioning of the spleen around the liver that he is seeing. They also both mentioned arthritis of the spine was visible in the x-ray. I am currently waiting for vet to call back but thought I would put this out there, in case anybody has had the same experience. I know she's at least 14...could be 15 and I don't want her to suffer, she seems happy to eat the ground beef and wags her tail at us still when being pet. She's pretty wobbly the past couple days and her back end has been sensitive to touch for the past few months (this is due to the Arthritis I suspect). Thanks for your time and all the stories I have been able to read so far.
Our dog was on Denamarin due to high liver enzymes caused by dental infection. High enough she couldn't have surgery. For 2 months took the Denamarin and antibiotic to control the infection before the liver healed enough for surgery. There was a visible inprovement in her behavior within a week and confirmed improvement after 1 mo on Denamarin.
Hello. I was wondering if doxycycline and/or augmentin had a toxic effect on a dogs liver. My girls tests were always very very slightly elevated....shes 13. She been on augmentin for 6 months to prevent pneumonia and the vet added 400 mg daily to her for a week.
5th day into the doxy she starts slowing down. Her appetite diminished to where she is very picky and barely eating and one bout of diarrhea which had a yellow tinge when I wiped it up. She is a 93 lb doberman. Her all was in the 400s and her alkp is 2000.

Can doxy and/or the augmentin have caused this?
She started denamarin and milk thistle. Retest in two weeks.

Does denamarin work pretty quickly that I'll expect a visual change?
Add a comment to Weezee's experience
Was this experience helpful?
Theo
Labrador Retriever
7 Months
0 found helpful
My puppy, Theo, is 7 months old. Suddenly he wasn't acting himself. He was laying around a lot, decreased his appetite, and eventually stopped eating. I took him to the vet, twice in one week and both times they said it was gastroenteritis. Then the 5th night of these symptoms, he started drinking absurds amount of water, and had to pee every hour due to this. Every hour he drank 3 cups of water. I took him to the ER the next day and they admitted him for possible leptospirosis. His liver enzymes were over 900 and his bilirubin was 18. He was given fluids and antibiotics. Nothing was helping. The 4th day, he started losing control of his bladder and became ataxic. Keep in mind, he hasn't ate for over a week. The vet told me that his quality of life was decreasing and that the next measures to take would be aggressive: Biopsy and NG tube. I had to make the decision to say goodbye to him. He was 7 mi the old..still a puppy..my question is why would this happen out of nowhere? 2 weeks prior to this, he was neutered, but his labs were perfect then. So what happened suddenly?
Add a comment to Theo's experience
Was this experience helpful?
Baxter
Shih Tzu
4 Years
0 found helpful
My baby Baxter, is a 4 year old shitzu, he weighs 15 lbs and is a vivacious little bull. He loves to eat, sleep and play. When he was a puppy (about a year old), he was over vaccinated and went into anaphylactic shock, thank the Lord he made it through, but the whole nightmare he endured had a negative effect on his liver(or so I have been told by veternarians). He has taken meds to regulate
his enzyme levels. To make a long story short, I took him in recently for his annual check-up, they took blood, (no vaccines, bc I won't ever do that again), and the Doctor said that his enzyme levels are in the 600s (highest ever, she said). I am freaking out, this is my baby, I don't want to put him through anything bad, I don't understand, he is such a pillar of health and vitality, I don't want anyone looking for a problem when he is happy and healthy. Does anyone have any advice? I don't want him sedated for an ultra sound, because of the trauma he has been through.
Add a comment to Baxter's experience
Was this experience helpful?
Bella
Maltipoo
3 Years
2 found helpful
Hello, my 3 year old Maltipoo, Bella, has been found to have elevated liver enzymes and has been put on Denamarin accompanied with antibiotics. I changed her diet to a prescription (expensive) liver friendly diet and she hates it. What are foods that I can cook and prepare for her so that she is still receiving all the nutrients she needs???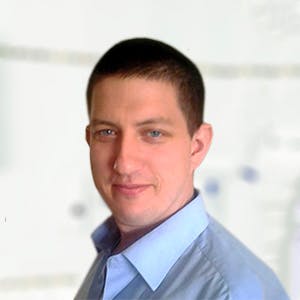 3320
Recommendations
Despite what you read online, there is no one fits all diet for all dogs with liver issues; each dog needs a diet specific to them and their condition. I would try to stick with commercially available diets for now (there are many available) but if she doesn't like them you should consult with a Veterinary Nutritionist to get a diet tailored to Bella. Regards Dr Callum Turner DVM www.petdiets.com/Ask-the-Nutritionist
My staffy won't eat commercial liver friendly diet either. She gets 1 cup of food made up of 1/3 cup mashed veges (sweet potato, carrot, pumpkin) 1/3 cup carbohydrates (barley, rice,pasta, white potato) and 1/3 cup protein ( steamed chicken breast fat/ skin removed, chick peas, low fat cottage cheese, low fat Greek yoghurt, legumes). Gets this three times a day. Vet recommended that the protein is better provided using legumes and dairy rather than meat as it is easier on the liver. So far so good with Dusty improving slowly
Add a comment to Bella's experience
Was this experience helpful?
Mickey
Yorkshire Terrier
1 Year
1 found helpful
Hello,

We went to the vet yesterday to do a check up blood test and our results came not so good. He has AST(got) 61 iU/l, ALT(gpt) 251iU/l, GLDH 51 iU/L, LDH 302 iU/L. He is 1.5 years old, doesn't present any symptoms, we also had the ultrasound and the liver looks fine, as the doctor mentioned. We were told to give him hepatoprotectors and milk thistle and reduce the protein in his diet around 22%. He has allergies to dust and pollen and he gets immunity shoots every week(we are still at the begging of the treatment, 2 months) he also tales 5 mg of zyrtec(Cetirizine) every day. One week ago he had the rabies vaccine, advantix for fleas and ticks( every month) , and the pill for preventing worms (every 3 months). Do you think that the elevated liver enzymes can be caused by the toxins he had last week (vaccine plus advantix plus worms pill) or can it be the cause of allergy shots and zyrtec (Cetirizine)? Also, i forgot to mention that he used to eat quite a lot of protein (taste of wild food, boiled beef meat, treats that contain 75% protein) and our vet also suggested to reduce the amount of protein to 22% per day. What do you think we can do next and what do you think is the cause for the elevated liver enzymes?

Thank you,
Bianca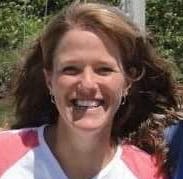 1611
Recommendations
Thank you for your email. There are many causes for elevated liver enzymes, including toxins, bacterial infections, liver shunts, and idiopathic hepatopathy. Your veterinarian has put him on effective medications for liver disease, and the fact that he is clinically normal is good. I would not expect his preventative care the you have given him to cause liver enzyme elevation. Typically, in cases like his, we tend to give the medications, and recheck his liver values in 2-3 weeks to see if the medications are working. The next step would probably be a liver biopsy, which is a somewhat invasive procedure, so if the medications are helping, that is a much better option. Your veterinarian will be able to direct you as to the next step when they recheck his liver values. I hope that he does well!
Add a comment to Mickey's experience
Was this experience helpful?
Mica
Kokoni
13 Years
1 found helpful
13 year old previously health dog. My dog started vomiting two weeks ago. I took her to the vets who said she had gastritis. She has not really been well since then but i put it down to the illness she went through. Whilst i was stroking her today, i noticed that the bottom of her tummy had a yellow tinge to it. When i checked her gums, i noticed that the top part also looked yellow. I took her to the vets where she had blood tests. The liver tests they did, they said they were so high they couldn't even read them. She then had an ultrasound, and they said her liver was enlarged and so was her gallbladder. They are keeping her in, for IV fluids, antibiotics and medication (can't remember the name, but they said it was for humans and asked for my permission to give it to her). She seems ok in herself and was happy to see us when we visited. However the vet has told me it is quite serious. What is the prognosis for this? And how badly, or what stage is the liver at if she is jaundiced?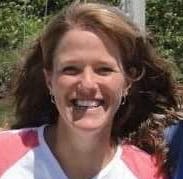 1611
Recommendations
Thank you for your email. Without knowing more details on the type of liver disease that she has, I can't comment on what her prognosis is. If she is having an acute problem, hospital therapy may be able to resolve the problem, if it is due to a toxicity or a bacterial infection. If there is an underlying problem such as cancer, her prognosis may not be as positive. It is good that her attitude is improving, and repeat lab work will tell if she is responding. Your veterinarian will be able to give you more information on her prognosis and overall status.
Hi. I hope your dog feels better and recover, I can relate. Still heartbroken for my dog's suspected liver disease. It was so terrible. How is Mica? Careful with the seizure, give her all the love and care you can give her.. :(
Thank you. Unfortunately the vet has not given me a type of liver disease. Due to her age, they don't want to use anesthetic so as to do a biopsy or anything further. Her ALT count was off the scale so they couldn't measure it. She has had two days in therapy, with IV and antibiotics. They have now let me bring her home with tablets for me to carry on her therapy. She is still jaundiced. From what i understand they are treating it as an acute problem to see if that will help, if not, then they have basically said that there isn't much more they can do. She has only been home for three hours, and after her walk she has vomited, even though she has not vomited at all during her vet stay. So i am heartbroken and at a loss to what to do. Thank you for your help.
Add a comment to Mica's experience
Was this experience helpful?
Tali
Bedlington Terrier
9 Years
2 found helpful
I have a 9 1/2 year old Bedlington Terrier. Her liver enzymes are off the chart. She had been DNA tested for copper toxicosis and is a carrier. She has actually been tested for CT and the result was negative (about 6 months ago when her first elevated enzymes came back). We have had her on a special diet that supports the liver. She had a liver biopsy 6 months ago and it was negative. Her ultrasound and X-rays were negative. Cushing was negative. She had the blood test where she is tested fasting, then given fatty food and tested again. Nothing changed. Still very elevated enzymes. The only outward symptom is excessive thirst and urination. She has been tested for diabetes mellitus and it was negative. She seems well and happy and runs around the park like a young one. She is only slightly slower than out 18 month old Bedlington. She eats ravenously, which is a change because generally Bedlington only eat when they feel like it and are not greedy. She is going in to the vet again tomorrow for the fasting blood, fatty food, blood test again.

I am thinking if you might have any ideas at all different to what we have considered.

Diabetes insipidus shouldn't affect the liver so is ruled out.
Leptospirosis was ruled out as unlikely by the vet.

HELP!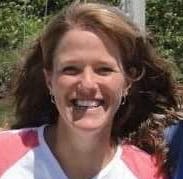 1611
Recommendations
You have covered all of the bases that I would consider for elevated liver enzymes in a dog her age - you and your veterinarian have done very thorough diagnostics. There is not anything that I can think of that you have not ruled out, unfortunately. The only possible thing may be if the liver biopsy was a fine needle aspirate, an actual surgical biopsy may provide more details.
Her recent fasting blood followed by a blood after a fatty meal was normal too. The vets are absolutely puzzled as to what it could be causing the very high enzymes. We shall retest her in a couple of months.
Thank you for your prompt reply. She had a liver biopsy done by keyhole surgery.
Add a comment to Tali's experience
Was this experience helpful?
Goose
chihuahua mix
Seven Years
0 found helpful
Has Symptoms
Gurgling noises in stomach
My dog (7 years old Chihuahua mix) recently became very ill. Throwing up blood and bloody diarrhea. Took him to vet. They did extensive labs on him and they found that his liver and bilirubin levels are elevated.

My question is: I eat a ton of onions and sometimes I notice that my dog will look for dropped foods. He does it every time I cook. I know he has in the past gotten a piece or two of dropped onions. If that has happened enough over the years can that contribute to the liver toxicity?

He is eating well and he has good energy today.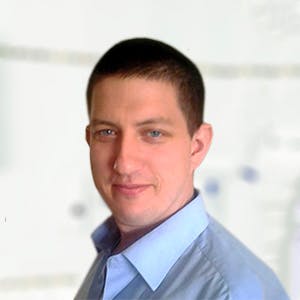 3320
Recommendations
Onions can be toxic for the liver but normally we see large ingestions of onion which leads to haemolytic anaemia in acute cases; I don't have the toxicology data for the effects of onion on the liver of dogs but there are many causes for high liver enzymes levels which would need to be ruled out. If you haven't already, speak with your Veterinarian about giving Denamarin (silybin, SAMe). Regards Dr Callum Turner DVM http://veterinarymedicine.dvm360.com/toxicology-brief-allium-species-poisoning-dogs-and-cats?id=&sk=&date=&%0A%09%09%09&pageID=2
Add a comment to Goose's experience
Was this experience helpful?
Lilly
Labrador Retriever
8 Years
0 found helpful
About two months ago, I took my dog into the vet because she had a torn CCL. The resulting X-rays showed cancer in that same leg (but nowhere else) so we decided that amputation & chemo would be the best options.

After a month of fundraising, I was able to afford the amputation and we removed the injured/infected leg.
She adapted to being a tripod very quickly and was back to her happy self.

About 2 weeks ago,, I stopped giving her Gabapentin because she did not seem to be in pain and I wanted to avoid the drowsy side affects.

I noticed that she had been eating less of her dog food and I assumed that it was due to the lack of exercise while recovering. When consulting with the vet, they informed me that often dogs will become a little more picky after a major surgery. The cancer biopsy came back as being histiocytic sarcoma which is very hard to treat. Because of the likelihood of chemotherapy being ineffective and causing Lilly longer periods of sickness, we decided to focus on keeping her happy & pain-free.

About a week ago I noticed that she was completely skipping her meals but continuing to drink lots of water. I began mixing rice/noodles in with her food and she would eat it then. When she stopped eating a rice/kibble combo, I added meat and she would go for it then. She continued to eat dog treats so I assumed that she didn't like the taste of her kibble anymore and began looking for other types of food. Yesterday morning she vomited and during the day the most I could get her to eat was a few mouthfuls of wet dog food which she then threw up an hour later.
A visit to the vet late last night/early this morning and we were prescribed Cerenia for nausea and Entyce to stimulate the appetite. The vet confirmed that Lilly was not in pain but had no opinions on what might be causing her to feel sick. She said that blood tests/xrays were an option but at this point, whatever they found was unlikely to be treatable.

While the entyce got her to eat a little bit (rotisserie chicken and cod dog treats), it was still nothing compared to her normal intake. Today she has been very lethargic and only gotten up to go outside or to move nap locations.


Is there anything I can do or give her that will boost her energy levels and food intake?

At what point should I pull the trigger on euthanasia?

Is a coma caused by liver failure painful and should I wait until then to put her down?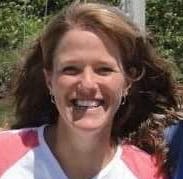 1611
Recommendations
I'm not sure without knowing what is actually causing Lilly to feel sick that you can make that kind of decision. It would probably be a good idea to run a basic blood panel to see if there is something going on that you can treat before deciding, as there may be something that is treatable. It seems unlikely that her cancer is already causing her to feel so bad, but it is possible. If her blood work is normal, that narrows it down a little. I hope that you have more time with her.
Add a comment to Lilly's experience
Was this experience helpful?
Coco
Rat Terrier
14 Years
0 found helpful
Has Symptoms
Not eating, lethargy, trembling,
Our 14 year old Rat Terrier stopped eating, became lethargic, and started urinating in the house often. After a vet visit, she was diagnosed with very high liver enzymes. two years ago, we discovered she had a pancreatic deficiency so she has been on pancreatic powder and has done very well up until this recent bought. Our vet also did x-rays but didn't find any obvious abnormalities in the liver. They recommended her to be on IV fluids for 2 to 3 days. After 2nd full days of fluids, they didn more blood work to discover it wasn't working. She sent us home with an antibiotic and anti-nausea meds. She is will not eat the prescription food that the vet gave us now (she did at first). She has to go to the bathroom often and she trembles when she is sitting up. I've asked my vet several times if we need to consider euthanizing her but I can't seem to get a direct answer yet. With her age, they said a biopsy would be too invasive. I just don't know what to do, we certainly don't want here suffering. She just sleeps and tries to eat a little. I'm worried it will be hard to balance her pancreatic disorder with this liver issue. Any insight or advice would be greatly appreciated.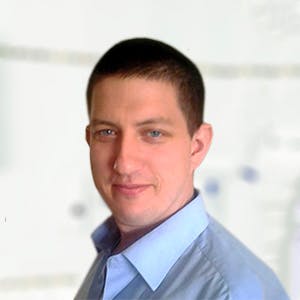 3320
Recommendations
Without examining Coco and seeing all test results it is difficult to weigh in, it is important to know why the liver enzymes are elevated and whether this is due to the pancreatic issues or another cause; some products like Denamarin (silybin and SAMe) may help to lower liver enzymes but doesn't address the underlying cause. A liver biopsy would be useful, but I agree with your Veterinarian that age and the stress is probably not worth the possible benefits; as far as euthanasia goes, I cannot really comment as I haven't examined Coco. Regards Dr Callum Turner DVM
Add a comment to Coco's experience
Was this experience helpful?
Buddy
Labrador Retriever
10 Years
0 found helpful
Our 10 year old lab mix began to pant, have frequent long urination, and a general malaise, not typical for him. We took him to his vet and his blood work came back with elevated liver numbers. He was prescribed Denosyl and his demeanor has not changed in two weeks. We took him in again today with a urine sample and more blood work. Our discussion with the vet was over a possible liver failure. Our vet is telling us if the enzyme numbers come back elevated and his urine is not being metabolized? then he has a prognosis of about 30 days. Now that is without intervention of a new diet, medication for the urine and with those the prognosis is 6 months. We are feeling like, why put him through all the meds if he only gets six more months...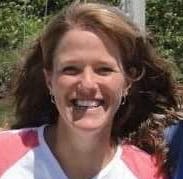 1611
Recommendations
There are many causes for liver disease, and many other medications that may help him. Without an x-ray and ultrasound, it isn't possible to give a time line for liver disease, and it may be worth treating to see if it is a bacterial problem that can be resolved. You'll need to discuss the risks and benefits of treating with your veterinarian as they know more about what is going on with Buddy's system. I hope that he is okay.
Add a comment to Buddy's experience
Was this experience helpful?
Pebbles
Golden Retriever
14 Years
0 found helpful
Has Symptoms
Loss Of Appetite; weight loss
My golden retriever is 14 years old and was just diagnosed with cancer in the liver. The vet basically said that the liver was filled with 3 large tumours and it was not going to be possible to operate. She has lost a lot of weight and is uninterested in her own food but will eat our food quite happily. She is a happy dog but the loss of weight means that, currently, she can only stand when we lift her to an upright position as she does not have much strength. The vet basically said that in a few weeks time, or less, something (not sure, tumour or liver) would explode and there would be internal bleeding and my dog will die. His suggestion is to euthanize her but I find this hard to digest, she doesn't look anything like close to death's door and doesn't appear to be in pain. Any suggestions as to avenues to pursue ?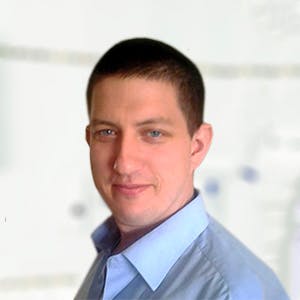 3320
Recommendations
Without examining Pebbles I cannot confirm or alter the prognosis; if your Veterinarian is concerned with the tumours rupturing (like hemangiosarcomas) then you may give a Chinese medicine called yunnan baiyao which has properties to help stop bleeding. With Pebbles age and the number of tumours, surgery not the best course of action and you should continue to monitor her for the time being and ensure she remains calm. Regards Dr Callum Turner DVM
Add a comment to Pebbles's experience
Was this experience helpful?
Dewey
West Highland White Terrier
9 Years
0 found helpful
Our dog suddenly stopped eating entirely - even refusing treats, and became very lethargic. He was drinking a lot of water and started peeing in the house. About a couple weeks ago he was throwing up off and on but that stopped more recentely. We took him in, and the vet noticed yellow gums, and ordered blood work. This showed his ALP highly elevated: 1807, when normal range is given as 20-150; ALT also high, and ALB low. AMY is normal. He also had highly elevated WBC, low RBC. The doctor did a test for leptospirosis, bit still waiting on results. He is in the vet hospital with IV fluids including 2 kinds of antibiotics, nausea medicine and vitamins. We don't know what caused this. I read online about Westies being susceptible to copper storage disease. Our vet never heard of this. We're trying to decide whether to transfer him to a different vet who would have ultrasound and biopsy capabilities (our vet does not). We're not clear on what their benefit would be, in terms of treatment. Could you explain? We're just not sure if we should disrupt his treatment and drive him across town, not to mention a lot more money for procedures, without being clearer on the benefit. It does bother me that the vet hasn't heard of copper storage disease.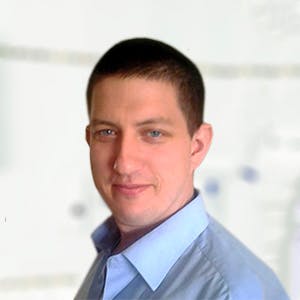 3320
Recommendations
Copper storage disease is common in West Highland White Terriers, the only real way to diagnose this condition it is to have a liver biopsy done to look for the microscopic signs of the disease. This is a hereditary condition with the copper accumulating over the life of the dog until liver failure presents. The use of chelating agents like penicillamine and dietary changes, the condition may be managed if confirmed. Regards Dr Callum Turner DVM http://veterinarymedicine.dvm360.com/diagnosing-and-treating-canine-copper-associated-hepatopathies?id=&sk=&date=&pageID=3 www.ufaw.org.uk/dogs/west-highland-white-terrier-chronic-hepatopathy
Add a comment to Dewey's experience
Was this experience helpful?
Isis
Basenji
12 Years
1 found helpful
My 12 year old basenji/cattle dog mix started having elevated liver enzymes 4 years ago. I have had her liver enzymes checked every 6 months for the last 4 years, and they remained consistently elevated with Alk Phosphatase at 429 & ALT/SGPT at 83 until April 2018. In April 2018 she had a low-grade cancerous tumor removed from her back leg and the surgery went great and she was doing just fine. 3 weeks later she was hosptialized because she was started throwing up and couldnt keep food or water down. The hospital found that her liver levels were elevated to Alk Phosphatase - 2036 ALT/SGPT - 436. GGT was 11. They did an ultrasound to check the liver/gallbladder/kidneys and said everything looked fine but that there was some sludge in the gall bladder but nothing they would expect that would raise her liver enzymes so high and they haven't been able to give me any answers as to what the issue might be. There are no signs of jaundice, still eating, she did lose about 3lbs in the last 5 months.

What would cause her liver levels to be this high?
Alk Phosphatase - 2036
ALT - 436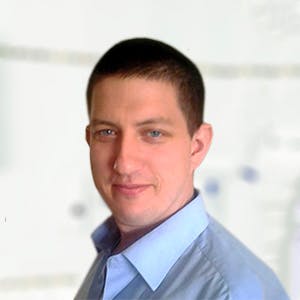 3320
Recommendations
It is difficult to say what may be causing an increase in liver enzymes since there are many possible causes which may include infections and poisoning; even low level poisoning from certain sources may result in elevated liver enzymes. If everything looks good on ultrasound, it may be worth getting an aspirate of liver tissue to have examined by histopathology to see if it may shed some light on an underlying cause. Regards Dr Callum Turner DVM
Add a comment to Isis's experience
Was this experience helpful?
Jojo
hound mix
9 Years
2 found helpful
9 year old hound mix. Has high liver numbers but no yellow in eyes ears or mouth. Some swelling in stomach so enlarged liver is due. Does breath a little heavy but not all the time. Excellent appetite. I have her on denamarin and milk thistle. Am sure her liver functioning isn't as should be. Urine and poop normal.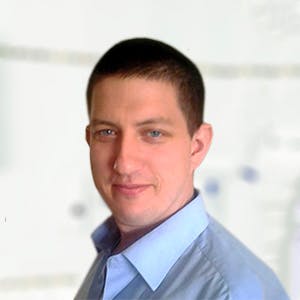 3320
Recommendations
There are many different causes for high liver values and certain liver values being elevated over others can sometimes indicate a cause; Denamarin is a good product to help reduce the liver enzymes (Denamarin contains silybin which is milk thistle extract) but doesn't address the underlying cause of the high liver values. It would be useful to discuss with your Veterinarian to determine if there is liver enlargement or something else occurring in the abdomen (fluid, fat etc…). Regards Dr Callum Turner DVM
Add a comment to Jojo's experience
Was this experience helpful?
Abby
Mixed
4 Years
0 found helpful
Has Symptoms
stiffness in hind legs/arthritis
I have a 4 y/o mixed breed dog who lost her front leg due to dx of osteo sarcoma 6 months ago. She also has widespread arthritis. upon discharge from surgeons care and declined chemotherapy she was put on daily dose of Deramaxx 50mgm. She is doing very well but I have been advised to have blood and urine analysis done. What specific lab tests need to be performed and what is an approx. cost for these tests. Thanks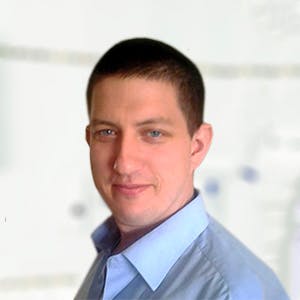 3320
Recommendations
Any dog on long term non-steroidal anti-inflammatory drug treatment should be monitored regularly by your Veterinarian, typically kidney and liver function are checked but the cost will vary depending on your location (country) and your Veterinarian with the US costing in the ballpark of $150-$300 but the best thing would be to call your Veterinarian's office to ask. Regards Dr Callum Turner DVM www.fda.gov/AnimalVeterinary/ResourcesforYou/ucm419031.htm https://assets.ctfassets.net/a4h5ebd03wut/2k11oBqvgIcugYSMMqcKkU/ebc5838efa8fc11492c6adf23a73cc09/Deramaxx_Insert.pdf
Add a comment to Abby's experience
Was this experience helpful?
Charlie
Shih Tzu
8 Years
2 found helpful
I brought my 8 year old 13lb shitzu, Charlie, to a neurologist about 3 weeks ago because no other vet could figure out what was wrong with him. All blood work, X-rays, thyroid, heart worm and Lyme disease tests came back clear. They all suspected a possible brain tumor. Charlie was displaying the following symptoms:

Won't sleep/pacing/restless at night
Drooling/Panting/heavy breathing
Not alert- like in a fog
Aggression (bit me twice-unlike him)
Loss of interest- doesn't want to play at all
Weight loss but still eating ALOT
Doesn't lift leg to pee anymore
Stomach making really loud noises
Smacking mouth constantly
Falling over
Stumbling
Staring
Head pressing
3 lb weight loss/Atrophy around hind legs
Refuses to go on walks

Originally the neurologist was going to do an MRI, but he decided to do a liver bile test and then ultrasound of the liver. Charlie was finally diagnosed with hepatic encephalopathy due to a suspected liver shunt. He said he wasn't a candidate for surgery because of his age, but recommended "medical management".
Charlie is now on lactulose 3mg 3 times a day, metronidazole 50mg twice a day and denamarin for medium size dogs. He was like a puppy again within 2 days of taking the medicine. Alert, Running, Playing etc. (This has happened previously with amoxicillin prescription and Batril but his symptoms returned within a week) This time around, his symptoms started returning after about a week as well but mostly just loss of interest, doesn't want to walk, play or do anything but eat, drink and sleep. When we walk, he is extremely slow and will only go for a half a block, do his business, and want to go back to the house. He is still alert, and none of the other symptoms, mentioned previously, have returned. I have an appointment with a nutritionist to change his diet but I'm not sure what else to do and I feel so bad seeing him this way. Have you ever heard of a dog being diagnosed with a liver shunt at 8 years old? And do you have any recommendations for what else I can try to help him?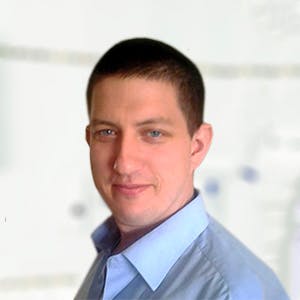 3320
Recommendations
Whilst liver shunts are usually thought of as being congenital, liver shunts may also be acquired during life due to various causes; dietary management is important along with supportive and symptomatic care, there is no perfect diet to fit all patients and you should discuss with a Nutritionist to get the best diet for Charlie's needs. You should also check in with your Veterinarian regularly to monitor progress of the symptoms and overall liver health. Regards Dr Callum Turner DVM
Hello, did Charlie have imaging to conclude he had a liver shunt or was it just assumed? There can be various causes of hepatic encephalopathy. Did you ever figure out what worked for Charlie? Have you continued the lactulose, Metronidiazole, and Denamarin?
Add a comment to Charlie's experience
Was this experience helpful?
Ella
Bischon
14 Years
0 found helpful
I have a 14yo female Bischon diagnosed with Hepacutaneous Syndrome. All 4 of her feet are now effected with swollen and sores. Her muzzle has sores. One eye was effected but has settled. H
Diagnosed 3 weeks ago after about a month of now knowing what was wrong with her.
She sleeps most of the time.
She was drinking excessive water but now drinks very little if any.
Seems to go through stages of tremors uncontrollably but seems to settle with warmth, even though she is warm to touch.
Wobbly on her feet.
What is happening to her?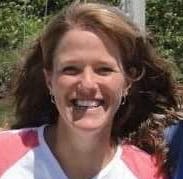 1611
Recommendations
I'm not sure what Ella's lab values show or what level of liver disease she is suffering from, but from your description, she could be painful, as that will cause tremors. With her situation, it is important to make sure that she is comfortable and not suffering - your veterinarian will be able to help guide you as to how to help her. I hope that she is okay.
Add a comment to Ella's experience
Was this experience helpful?
Bailey
Beagle
11 Years
0 found helpful
Although Bailey has not been diagnosed with "liver failure" yet, we know her liver isn't functioning properly. I'm at a point where I don't know what to do. I'm currently back in school with a mortgage and can't afford to spend thousands of dollars in diagnostics if I'm not sure it can save her, which I feel incredibly guilty about. About two weeks ago we first noticed she lost weight. The only thing that happened around that time was she got into and drank maybe 2-4 oz of wheat beer but showed no immediate symptoms. She did this once as a puppy before as well and did not get sick. Last Wednesday evening she had trouble walking and bumped into the wall. She also had a hard time keeping her head up and kept circling around until her head hit the pillow, then repeated the motion. The next day she had a loose stool in her crate, which never happens, and sat in it. I cleaned her off and rushed her to the vet where the said she had lost 4 lbs but maintained all of her reflexes. She won't shut her eyes, just kind of stares off, but they do move appropriately. Her labs were concerning when it came to liver counts:

ALT 830
APL 847
Bilirubin 1.0
Cholesterol 67
Plateletcrit 0.13
Platelet 122
MCV and MCH slightly low

The vet also said her red blood cells we small, whatever that means. They put her on Denamarin, Metronidazole, and Enulose. We changed her diet to low protein, 1 part chicken to 2 parts rice. She showed improvement the next day but the following she is back to the same condition. They said the next step would be an untrasound and possible biopsy which of course has risks. I don't want her to suffer for weeks as I try to figure this out and she can barely keep her head up. I also can't justify putting her down when I don't know if I can save her.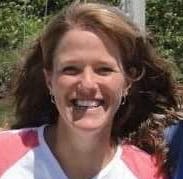 1611
Recommendations
I'm sorry that that is happening to your Bailey, that is very sad. Often times, we don't know what causes the liver problem without an ultrasound, and possibly a biopsy, just that the liver is angry for some reason. If you are able to have the ultrasound, and the biopsy, it may give an answer to what caused her liver disease, and offer a solution for treatment. The medications that your veterinarian has her on are good, broad spectrum medications for liver disease, and the fact that she isn't responding suggests that the further testing may be necessary. I hope that you are able to resolve her disease.
Add a comment to Bailey's experience
Was this experience helpful?
Bailey
Welsh Terrier
8 Years
0 found helpful
My dog had pancreatitis three years ago, she recovered and she eats organic semi-home made food. A dehydrated dog food mix with lean proteins, and some healthy oil. She didn't get a flare up since then. A few days ago, she woke up and didn't want to eat. I immediately knew something was wrong a few hours later I tried to feed her boiled chicken and rice, she ate it but started vomiting 4x until she vomited something yellow. I took her to the vet and we initially suspected pancreatitis but when the blood work came the doctor said liver faluire.
AST 2561/ALT 786/ALK 1084/ Bilirubin 1/ Magnesium 3.2/ WBC 16.9/ Platelet Count 547/ Neutrophils 87/ Absolute Neutrophils 14703.
A week ago before all of this, she was tested positive for Lyme and was she was taking Amoxicillin 250mg x2 for 10 days. She was at the vet clinic for 3 days with IV FLUIDS, she came home looking good but she pees too often. She drinks about 500 to 750 ml of spring water.
The doctor prescribed in addition to the amoxicillin Metronidazole 250 mg x2 for 10 days, Same 225 1 a day, she still eats her organic semi- home made food but now I spread it out 5 times a day because of the antibiotics and her last meal is with probiotics provided by the vet. In addition I give her Liver Defence, which contains Dandelion/ Milk Thistle by a holistic pet store food owner. I had a bid disagreement with the vet because he wanted me to feed my dog, Bailey, prescription food, whe I compare the ingredients there was no way I would done that. Besides the need to pee every two hours, she seems normal. Any advise regarding food and if it is okay to give her SamelQ and Dandelion/Milk Thistle at the same time.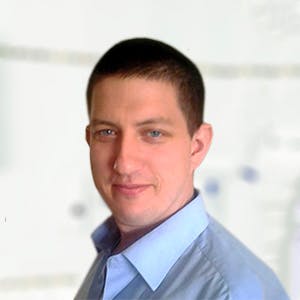 3320
Recommendations
When it comes to diet, prescription diets are best generally because they are formulated to be balanced in nutrition but also address the specific issue like liver failure; however some pet owners don't agree with the ingredients and I understand your concerns since Bailey has a history of pancreatitis. You should discuss with your Veterinarian about a suitable diet and may consider consulting a Veterinary Nutritionist (see link below). As for the supplements, there should be no issue with giving SAMe LQ and milk thistle with dandelion together; I generally recommend Denamarin which has both milk thistle (silybin) and SAMe together. Regards Dr Callum Turner DVM www.petdiets.com/Ask-the-Nutritionist
Add a comment to Bailey's experience
Was this experience helpful?
milo
Jack Russell
17 Years
1 found helpful
Hi, we have a 17 year old jack russell, 2 nights ago she had a stroke, we rushed her to the vet. they took bloods and the results came back with high counts of urea etc that suggested she has liver damage/failure, we know that the liver damage caused the stroke, is there anything we can do to reverse the liver damage/failure?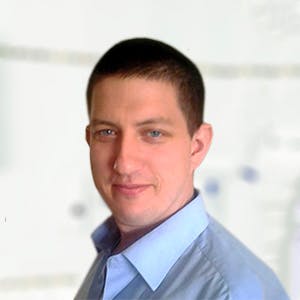 3320
Recommendations
Liver failure always has an underlying cause, it is important to determine what the underlying cause is; also apart from treatment of any underlying cause, liver support is important and may be supplemented by silybin and SAMe. High urea may be indicative of liver or kidney issues and determining and managing the underlying cause is the most important part of any treatment plan. Regards Dr Callum Turner DVM
Add a comment to milo's experience
Was this experience helpful?
Cara
Labrador Retriever/Pit mix
9 Years
0 found helpful
My dog was on Phenobarbital for seizures and that, coupled with a severe case of pancreatitis damaged her liver. We took her off the phenobarbital and put her on Keppra which she tolerates well and has been taking for almost a year. She did sustain some liver damage but is not in a state of liver failure. For the most part, she is back to normal. I make her food now and am very careful about what she eats. Sometimes though, she sneaks into things. I can tell when she has because her eyes will get a touch of jaundice and she lacks energy for a day or two then she's fine. My question is this, I want to make sure I am including everything she needs in the homemade food I prepare for her and would like some suggestions for dogs with liver damage not necessarily liver failure or liver disease. Is it all the same? I also give her 175-350 mg Milk Thistle every day. Any advice or guidance you have would be much appreciated. BTW, we ran a ton of tests to see what was causing the seizures and she has no tumors in her body or brain, her blood levels were perfect and she is in great health. The phenobarbital was what caused all of the damage.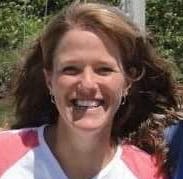 1611
Recommendations
I'm sorry that Cara is having these problems. Damage caused by phenobarbitol is sometimes reversible once they are off of the medication. Liver disease and damage are inherently the same, and milk thistle is a very good hepatic support medication. Limited quantities of very high quality protein are essential. Denamarin is a veterinary form of milk thistle that is a high quality supplement that you may consider giving vs. milk thistle, as well. Your veterinarian can guide you more on supplements and ongoing care.
Add a comment to Cara's experience
Was this experience helpful?
Dolce
German Shorthaired Poiner terrier mix
12 Years
1 found helpful
My dog was in for a routine teeth cleaning and the vet informed us her liver count was to high. ALT was at 347 and alkaline Foster was at 145. She was given Denamrin along with amoxicillin and a re-check on her levels in a month. The ALT has now increased to 506 and her alkaline Foster to 210. The vet has recommended an ultrasound and a possible liver biopsy depending on the results.

At 12yrs old I was already concerned putting her under for the teeth cleaning. I'm not sure on the ultrasound and if after it's recommended a liver biopsy I will be opting out due to her age. I have heard milk thistle and increasing carbohydrates into the diet might help. If recommended how much and do you have any other suggestions that might help. Do I need to have her levels checked and how often.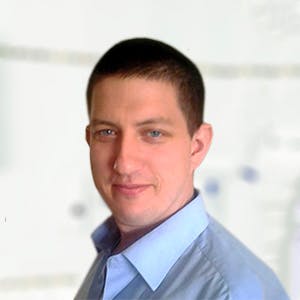 3320
Recommendations
Milk thistle (silybin) is one of the products within Denamarin along with SAMe; dietary management is important with a reduction in protein quantity but an increase in protein quality (there are many different commercially available hepatic diets which would be suitable for Dolce). You should have an ultrasound done so that your Veterinarian can learn more about what may be causing Dolce's symptoms so that treatment or management can be directed more effectively; I understand your concerns about a biopsy but I would recommend an ultrasound anyway. Regards Dr Callum Turner DVM
Thank you for your recommendations we are going to proceed with the ultrasound so we can either treat or manage her condition.
Add a comment to Dolce's experience
Was this experience helpful?
Rusty
Daschund
10 Years
1 found helpful
Has Symptoms
Vomiting and weight loss and not ea
Hi I have a 10 years old daschund dog. He is not eating anything since 10 days and I have showed it to two vets and both have done his blood test and sonography. They are saying that he is having a lymph cancer and sever infection in the kidney. My dog is throwing up everyday with the blood in it also he is not going to poo. Please let me know how can I save him what should I do. Because both the vet said nothing can be done he has become very week. He become so thin that his bones are visible. Please tell me if anything I can do for my love. I don't know why he stopped eating. He don't even see towards the food. He just drink little water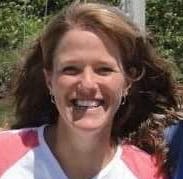 1611
Recommendations
Thank you for your email. I'm sorry that is happening to Rusty, that is very sad. If two veterinarians have determined that he has cance in his lymph nodes and kidney infections, he may not have a treatable disease, and euthanasia may be the most kind thing for him. If your veterinarians are able to give him IV fluids, supportive care, and chemotherapy, he may be able to be treated, but I cannot assess him, so am not sure. It would be best to discuss options with your veterinarian for him. I hope that you are able to make the best decision for him.
I have a 7 weeks old mix zhitsu poodle he was very active then suddenly he become weak and got a high fever and just sleeping the whole day, but then he's apetite is good. When i brought him to vet the doctor said my pup fuji has a liver failure im so worried. What can i do?
Add a comment to Rusty's experience
Was this experience helpful?
Callie
Border Collie
16 Years
2 found helpful
I have a border collie mix who is 16 years old. Two weeks ago she woke me during the night panting and shivering like she was cold. I became really concerned and took her to the vet. She did blood work and her liver enzymes were over 2000!!! They kept her there and gave her medications and fluids. I took her home that night and took her back the next day for more fluids and medications. The vet put her on 225 mg Denosyl and 250 mg of Ursoliol. Now she is not eating but drinking a lot of water. I am so concerned. The vet wants to do more blood work in two weeks. Sometimes during the day she acts like her old self but other times she does not. What do you think? I appreciate any help!!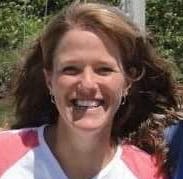 1611
Recommendations
Thank you for your email. I'm sorry that is happening to Callie. If she is not eating, it would be a good idea to have her blood work checked sooner than 2 weeks. If she is responding to the medications, you would be able to see an improvement in her lab work in 2-3 days. If her recheck lab work is not improving, she may need more intensive IV therapy, or an ultrasound to determine what might be going on. I hope that she responds to therapy and feels better.
Add a comment to Callie's experience
Was this experience helpful?
garvy
Dalmatian
12 Years
1 found helpful
my neighbors twelve yearold dalmation dog had cysts and skin tag and unknown lump removed around dec. 15th recently about 3 weeks ago neighbor noticed garvy was not eating brought to vet vet said he had sever insult to his liver the white of his eyes were yellow tonight his right eye has a fog over the whole eye to me he appears to be blind in that eye other eye is still yellow also blood shot he hAS NOT EATEN FOR THREE DAYS DOES NOT LET OWNER FORCE FEED HIM BITES HER EVERYTIME SHE DOES .IS SHE DOING THE RIGHT THING AND IS SHE LITERALLY WATCHING HER DOG DIE?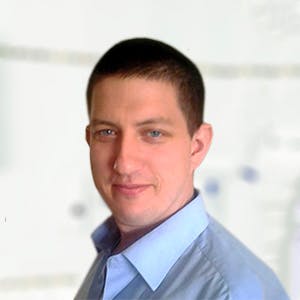 3320
Recommendations
If Garvy is jaundice, the severity of the jaundice and the underlying condition needs to be determined so any medical management can be given; without examining him or seeing blood test results I cannot say if this is something manageable in the meantime. Her Veterinarian will be able to give guidance on prognosis and quality of life. Regards Dr Callum Turner DVM
Add a comment to garvy's experience
Was this experience helpful?
Rowdy
Blue Heeler
12 Years
0 found helpful
My 12 year old Blue Heeler is in Liver failure. ALT (SGPT) IS 345, ALK Phoshatase 3071, GGT 88, BUN Creatinine Ratio 30,Potassium 5.6 and NA/K Ratio 26. I know he is sick, my question is how long can he go with the numbers this bad. The last think I want to do is make him suffer. What is your suggestion?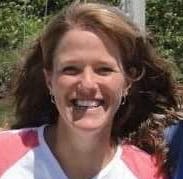 1611
Recommendations
Thank you for your email. I'm very sorry that Rowdy is going through this. There are many reasons for liver diseaes, including bacterial infection, inflammation, hepatitis, and cancer. His recovery will depend on the cause. Many dogs respond to symptomatic therapy involving IV fluid therapy, antibiotics, and liver supplements. Without knowing more about Rowdy's specific situation and what the cause of his liver disease is, it is difficult for me to comment on his prognosis or expected outcome. It would be best to talk with your veterinarian about these questions, as they know more about his specific condition. I hope that he recovers well.
Add a comment to Rowdy's experience
Was this experience helpful?
Boomer
Doberman Pinscher
10 Months
0 found helpful
My dog is suffering for almost 50days off on vomitting, loss of appetite and tarry stool. He has lost scary amount of weight very soon in first three days of vomiting. I got home checked by 2vet doctors. And when he was not recovering i took him to the hospital. Where they said he was very critical. His body temperature was also low. They changed medication and boomer was given drip and other medications. Doctor at the hospital said he got failed vaccination and his condition is critical. I got his blood test done today and this is the report
SGPT(ALT) - 18.6IU/dl
Urea- 53.5mg/dl
Creatinine- 1.4mg/dl
Neutrophil- 84%
Haemoglobin-9g%
Lymhocyte-10%
Eosinophil-2%
Monocyte-4%
Basophil-0%
I really love my baby, and he is too young to suffer. I wanted to know if there is any chance of him getting better. If not we at home are making our minds to put him to sleep. He is in a lot of pain. His stomach always keeps gurgling. And we could see his discomfort. Doctor is assuming it to be liver problem and gastric ulcer. Pls help and guide us. Ps- he is vomiting yellow liquid, no blood. And he do wants to eat but selectively. We are giving him light food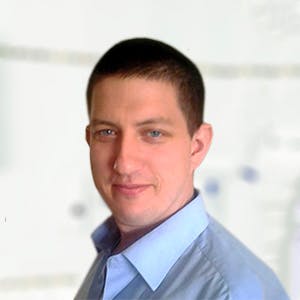 3320
Recommendations
It seems from the blood tests that the urea is elevated; high urea and normal creatinine is consistent with gastrointestinal bleeding which we can determine from the black tarry faeces being digested blood. Giving supportive care and encouraging appetite with a bland diet fed in small portions it important; however if there is an infection or other cause, this would need to be treated as well. Regards Dr Callum Turner DVM
Add a comment to Boomer's experience
Was this experience helpful?
Leiah
Shar-Pei
12 Years
0 found helpful
My 12 year old Sharpei lab mix has a small liver confirmed via ultrasound suspected amyloid caused by years of unsuspected and untreated sharpei fever. She also saw a 10 mm mass in the shape of a thicken irregular wall which is partially obstructing the bowel, this is in the distal small intestine, her ALPs were also 480 (4x the upper limit of normal), 3-5 days later I found paper towels in her stoop she seems to also be eating paper towels which could have caused the inflammation seen in the ultra sound, the dog has stopped drinking water on her own, I have to make her meals in water and chicken stock to keep her hydrated (seems to work great), I have also noticed a slower transit time, meaning she only poops once a day now, and her stool is soft and yellow. she also peed on her bed after falling asleep last night. The doctor wants us to do the surgery, resecting her bowels and biopsy-ing her liver. Thoughts?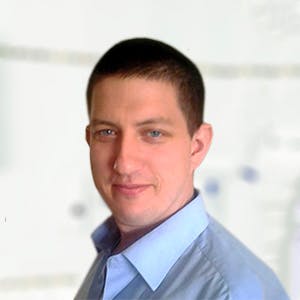 3320
Recommendations
Surgery would be the next step especially if the mass in the small intestine is causing a partial obstruction; also a liver biopsy would be useful to take whilst the abdomen is open and may help to shed more understanding about the state of the liver and its function. You need to take into account Leiah's age as she is at the top range of life expectancy for Shar-Pei's so recovery as well as risk vs benefit should be considered as well. Regards Dr Callum Turner DVM
Add a comment to Leiah's experience
Was this experience helpful?
Perry
Labrador Retriever
3 Months
0 found helpful
Respected Doctor,

My female labrador age 3 months female was suffering from nose bleeding 20 days ago where the Vet in India gave her antibiotics and prescribed her Himpyrin and Liv 52 and Bioclan after 5 days of medication she did not got well and she had a fit with body shaking twice at an interval of 3 hours where she did her scat and urine in her bed and mouth was full of froth and we thought to change the doctor these time and immediately went took her to the new doctor after checking her he suggested to do a test Canine distemper virus so that he could be sure if its due to Parvo virus and until reports came he gave medication Samepet, Cephalexin and colimex drop next day we came to know about report it was normal and we were at ease but things didnot end here after the course of medication later 7 days she stopped eating her foods and water too mounth was frothy and urine colour was same to the density like that of mustard oil with copper reddish type colour and skin was turning yellow whent we went to doctor they said its sign of JAUNDICE and put her to drips like RL, Dextrose, antibiotics etc and asked to perform a test Liver Function Test the reports that came it was shocking her blood finding are like these:
Bilirubin total- 3.6 mg/dl
Bilirubin direct- 2.8 mg/dl
Bilirubin Indirect- 0.8 mg/dl
SGOT(AST)- 92.5 U/L
SGPT(ALT)- 182.4 U/L
Alkaline Phosphate- 941.8 U/L
Total Protein- 3.9 G/DL
Albumin- 1.3 G/DL
Globulin- 2.6 G/DL
A/G Ratio- 0.5 G/DL

Based on these report doctor said its very critical and a high time and prescribed her Injection Hepamerz(L-Ornithine L-Aspartate (5gm))
and syrup hepamerz same Composition in syrup 3ml twice a day and Infusion haemaccel with Iron and dehydrate infusions. i just wanted a Safe and second opinion if the medication and diagnosis are right as i love my pet and she is only 3 months will she be allright, Doctors are replying they will do her best. Please help me and suggest me are these medication best according reports or not and if not what medication should i follow, also these medication are working for both Jaundice and liver problem Please suggest me in email if possible my mail Id is= [email protected] or you can leave a reply here.

With regards,
Bikash.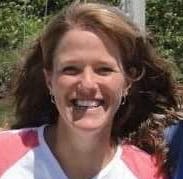 1611
Recommendations
Thank you for your email -I'm sorry that Perry is having these problems at such a young age. Liver disease can be difficult to treat, and we typically do provide supportive care until they can respond to therapy. It seems that your veterinarian is doing everything that they can to treat her signs. I hope that she recovers quickly, and wish her the best.
Add a comment to Perry's experience
Was this experience helpful?
Cali
American Pit Bull Terrier
7 Years
0 found helpful
My dog was 7 yrs and 3 months. She started off with a lack of appetite for about 3-4 days then I noticed jaundice started appearing in her eyes. Around the 5th day I took her to the vet. They did blood work and it showed she was slightly anemic and her levels in her liver were very high. For a few days she would eat rice or chicken and some treats. Then she started to refuse all food. I ended up at a different vet that proceeded to take a X-ray, which showed a couple kidney stones. Then an ultrasound that showed an abnormal lobe of the liver. They did a procedure ( I forget what it's called) they inserted a needle into the liver to draw blood, these results still didnt tell us what was causing the problem. I started feeding her with a syringe to make sure she was getting nutrients. She was scheduled for an biopsy and the day of they did blood work and she was not clotting quick enough so they decided not to do it. Her tempature also dropped to 96 so they kept her in a incubated unit. This test also showed problems starting to arise in the kidneys. They started her on antibiotics, steroids for her liver and fluids. After two days on fluids she got significantly weak to where she couldn't walk. Her kidneys started to retain the fluid so they started her on a diuretic. The doctor told me that her kidneys had a very low chance of recovering so we decided to stop all treatment and put her to sleep.

My question is, what could of possibly caused this. It was so hard to lose her and not even know what happened.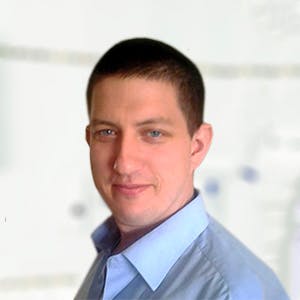 3320
Recommendations
Without performing a necropsy it is difficult to say specifically what happened, a necropsy would also be useful since biopsy samples would indicate the overall health of the liver and kidneys. This is a stressful time, but I am unable to give you any specific guidance on an underlying cause; seven years old is young for a Pit Bull Terrier so there may have been some long term underlying health problems. Regards Dr Callum Turner DVM
Add a comment to Cali's experience
Was this experience helpful?
Holland (Holly)
Poodle/Keeshond Mix
14.5
1 found helpful
Has Symptoms
stopped eating and drinking
I recently was advised to purchase Sentry Pro Flea and Tick Spray at a Marietta, GA Pet Supplies Plus location by one of the sales associates. I always use Frontline or Advantage from my veterinarian but fleas were rampant this year and I was awaiting my dog's annual in a few weeks to restock, so until then and to help with her itching I regretfully purchased the Sentry Spray and Shampoo products. I followed the directions on the bottle, actually using less than the recommended dosage. Within 2 days my wonderful dog became lethargic, proceeding to urinate in place (never had done this before), unable to stand or walk, stopped eating and drinking. We bathed her to remove the spray. We took her to the vet. She was in terrible condition. She was prescribed medications, given IV fluids, and shots. She became even worse, unable to breath normally.
She passed away in my arms on her own accord with my spouse and daughters watching, 4 days after application.
Our beloved dog was our family. She was beyond a pet. Our family and household is devastated.

My questions are, she was 14.5 years old. She had a liver issue..a very serious one..many years ago that with a TON of medical intervention, she survived. Is it likely that the spray did this to her? Are these symptoms those of an overdose? Or was this old age? I truly hope and pray I didn't do this to her but would like your opinion. The ingredients in the spray are: Pyriproxylen, Pyrethrins, Piperonyl Butoxide, and MGK 264. The ingredients in the shampoo are: Nylar to kill flea eggs and larvae. Active Ingredients: 0.10 percent Permethrin, 0.50 percent Piperonyl Butoxide and 0.01 percent Pyriproxyfen. I had used these before over the past few weeks, maybe 2 times, but nothing worked and she was very itchy. She was not infested but I could pick the fleas off of her and felt terrible she was so uncomfortable. So I finally gave her the shampoo bath (water based Sentry Pro Flea and Tick Dog Shampoo), rinsed off in a bath and shower, then towel dried, and sprayed her with LESS than the amount of the recommended dose of spray (Sentry Pro Flea and Tick Dog and Cat Spray). She was fine after. It was 2 days later she became lethargic, urinating in place, 3 day later stopped eating, and got a yellow hue (vet said her body was attacking her red blood cells).

I truly appreciate any help with this. Rachel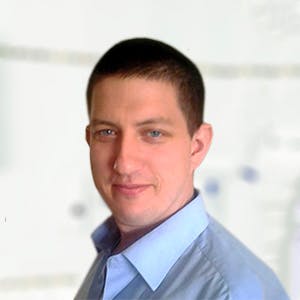 3320
Recommendations
I understand your concerns and frustration thinking that you may have in some way caused Holly's death in some way; this is a difficult question since I do not know the specifics or how much was applied. For detailed information you should submit Holly's body for a necropsy and for tissue samples to be submitted for toxicology as this will give an indication of accumulation of any active ingredient in the body. Your Veterinarian mentioned that Holly had immune mediated haemolytic anaemia which is where the body's immune system attacks red blood cells which can show signs of jaundice if the liver is overburdened. I would contact Sentry on the link below to ask them about any other similar reports and to inform them of Holly's passing (they need to record this information). Regards Dr Callum Turner DVM www.sentrypetcare.com/contact-us/
Add a comment to Holland (Holly)'s experience
Was this experience helpful?
Daisy
Labrador
4 Years
0 found helpful
Has Symptoms
fluid still coming from her wound
Hi our Daisy has recently had a litter of puppies 9 weeks ago she has always been healthy and active and then suddenly we rushed her to the vets they did an emergency operation and then phoned us as her belly was full of fluid and that her liver was half the size but they couldn't get a biopsy as her blood was not clotting so they closed her up we have no idea what is wrong with her and neither do they she is still leaking fluid from her wound and has put on several medications we just need to know what is happening and to see if this can be controlled by medication and diet but yet we are not being told anything please help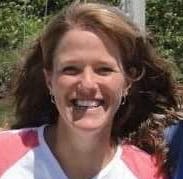 1611
Recommendations
Thank you for your email. I'm sorry that that is happening to Daisy! Unfortunately, without examining her or having access to any information from her surgery or test results, I am not able to shed much light on what might be going on - you'll need to follow up with her veterinarian, as they know what the situation is with her and will be able to give you more information on what might be happening, as well as any possible treatments that she might need. Sometimes, we forget to fully explain things, so make sure you let them know that you need to have her condition explained to you. I hope that she is okay.
Add a comment to Daisy's experience
Was this experience helpful?
Maizie
Labrador Retriever
12 Years
0 found helpful
Has Symptoms
Vomiting, loose lt colored stools
My 12-1/2 yr female lab, 84 lbs., was just diagnosed with high liver enzymes. 1100 ALKP and 1093 ALT. Everything else normal. She had been vomiting water and bile -- no food. Completely healthy up until a few days ago. Vet put her on Royal Canin Hepatic food, Denamarin, amoxicillan for 4 wks, and metronidazole for 2 wks, then retest the ALT/ALKP. Should I be prepared for this to be a cancer? No ultrasound or biopsy at this point -- I mean, she's 12-1/2. As far as I know she's not been exposed to any toxins. I keep my yard chemical free. Gets high quality dogfood. I know she's probably on borrowed time, but how bad is this?
She's been wagging her tail, playing and eating heartily, no more puking, but some mushy stools. She seems to feel fine though.
I'm considering adding dandelion and/or burdock root to diet. I understand milk thistle is overkill with the Denamarin. Going to make homemade treats for her that are appropriate for dog with high liver enzymes.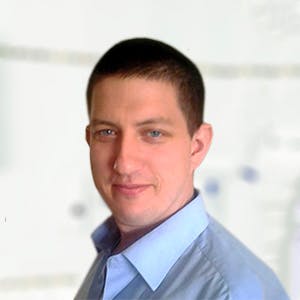 3320
Recommendations
To start with, the dietary changes and Denamarin (silybin and SAMe) are a good initial treatment along with the antibiotics; whilst cancer is a possibility, there are many other possible causes which would need to be ruled out first however an x-ray or ultrasound may have been valuable during the consult especially a quick x-ray to check for any masses. However, you should follow the guidance of your Veterinarian and not add any other supplement or additive without consulting with them first since Maizie is under their duty of care. Regards Dr Callum Turner DVM
How is your dog now? My Frenchie is 3, and her ALT levels were in the 300's. She sometimes has an appetite, and will drink when she feels. She has some trouble walking, no jaundice. She is on the Royal Canin Hepatic food too. I am obviously concerned, I just want my girl to get better.
Add a comment to Maizie's experience
Was this experience helpful?
Rio
Corgi
11 Months
0 found helpful
MY PUPPY CORGI (11 MONTHS) have elevated enzymes in his liver. now my vet is recommending me to a specialist. is there any other way of knowing what's wrong with him?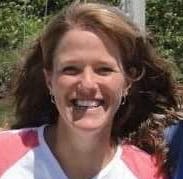 1611
Recommendations
Thank you for your email. The gold standard for finding out what the liver enzymes of an 11 month old dog are elevated is an exploratory laparotomy, where your veterinarian would surgically go in and take a biopsy sample of his liver. The problem with that approach is that his liver metabolizes surgicl drugs, and he may not handle that well - an internal medicine specialist is a great resource to figuring out why your puppies liver enzymes are elevated. I hope that he is okay.
I have a 7 month old Corgi pup with the same issue. Started with low appetite and lethargy. Ultrasound and fine needle biopsy of liver pretty normal. She has been on antibiotics for a week and the numbers are higher. The internal med specialist on this last visit put her Dexamethasone and a long acting antibiotic. When the Dexamethasone wears off we go to prednisone. If no better in a week we do the open biopsy. Any suggestions? She came from a litter that had pups die of fading puppy syndrome.
Add a comment to Rio's experience
Was this experience helpful?
Venice
Papillon
8 Years
0 found helpful
My Papillion is 8 years old and has been healthy until about 5 days ago when she seemed to lose her appetite. She has eaten very little since then, but is drinking water, and going to the bathroom. There was some vomiting early on--it looked like bile and then she vomited up some cheese she ate (looked undigested). But nothing since then. She is still energetic and lively and does not manifest any symptoms of disorientation, lethargy or fatigue. She is just not eating and will even turn away from boiled chicken and rice, steak, hamburger. I have an appointment to take her to the vet. Any other advice?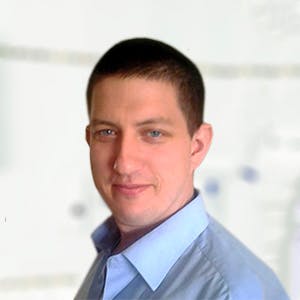 3320
Recommendations
It seems like you are offering Venice different options of food and are keeping a close eye on her; there are various causes for a loss of appetite (with or without vomiting) which may include food spoilage, intestinal obstruction (foreign body, parasites, intestinal disorders), poisoning, liver disease among other causes. A visit to your Veterinarian is best since they will be able to give Venice a good check over and feel her abdomen to get an idea of what is going on. Regards Dr Callum Turner DVM
Add a comment to Venice's experience
Was this experience helpful?
Dillon
Golden Retriever
13 Years
-2 found helpful
My 13 1/2 year old Golden Retriever ate some sort of mushroom 12 days ago, he was in a vet hospital with in 1 hour of showing signs of toxin poisoning. He remained in hospital for 4 days and had various anti toxin medication He had a ultra scan an x ray and lots of fluids, plus anti biotics. He appeared to improve and after 2 days from returning from the hospital he started to eat and passed a normal stool. 5 days ago he took a turn for the worse. He was sick and wouldn't eat any food. I took him back to the vets he had a blood test and they checked his urine. I was told he had liver failure and he would not be expected to live no more than a few days. He is back on anti biotics and has started to eat again, infact his appetite is almost back to normal, and he is passing normal stools.. He is again quite lively for his age and he is putting weight back on slowly as it has only been a couple of days. The vet has told me that he will have good days and bad days but thus far he is improving every day. I have been told not to get my hopes up and be ready for the final day which could come soon. In saying that the vet has asked me to bring him back for another blood test and urine test in 5 days should he still be living. Is this normal with liver failure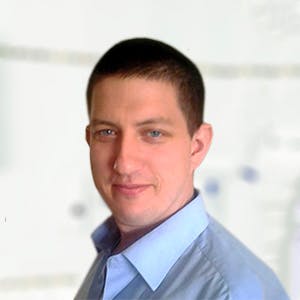 3320
Recommendations
There are many different types of mushrooms and whilst some are big and some are small the most common feature is most of them are poisonous; mushroom poisoning is a big unknown as there are many different types, identification of the type of mushroom can be difficult (if not impossible) and the toxicity of the mushrooms are unknown. Typically mushroom poisoning will result in liver and or kidney failure with prognosis being generally poor if vomiting isn't induced immediately after consumption. Treatment is generally centered around limiting absorption of the toxin (inducing vomiting and administration of activated charcoal) and lots of fluid therapy; from there, dietary management and liver support is all that can be done to ease the burden on the liver (low quantity high quality protein diet). Regards Dr Callum Turner DVM
www.vetary.com/dog/condition/mushroom-poisoning
http://veterinarymedicine.dvm360.com/toxicology-brief-mushroom-poisoning-dogs
The question I wanted answered was is it normal for a dog with liver failure to recover, as at the moment my dog appears to be almost back to normal although I can't see what is going on inside him.
Dillon asked a question but just got "the run around" instead of an answer. I would also like to know if a dog diagnosed with liver failure, and given an unfavorable outcome, can appear to improve so well and continue to improve. Unfortunately Dr. Callum Turner doesn't want to give an answer to this question.
Add a comment to Dillon's experience
Was this experience helpful?
Pepper
Dachshund
11 Months
0 found helpful
I have a question about my 11 month old Dachshund that died of liver necroses. It appears very suddenly on the Monday morning, died on Wednesday. Vet done tests, operation and found it was liver necroses, due to toxins - he mentioned fungus, mushrooms, bulbs....but I don't have something concrete to go on and it's killing me. I am so scared to get another dog, he was my everything and I don't know what caused it.
He was indeed a digger and went to the park every day for a walk and he always dig a hole everywhere. Much appreciated.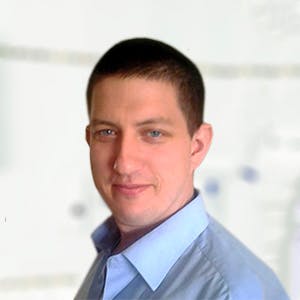 3320
Recommendations
Whilst I understand your distress at the passing of Pepper, it is impossible for me to determine the specific cause of death without performing a necropsy and possibly taking some samples for analysis. The wide world is full of poisons and toxins which increases daily with man made rubbish and toxins entering the environment; it would be valuable to have a necropsy with liver samples taken for analysis to determine if the cause was something in your home or garden. Regards Dr Callum Turner DVM
Add a comment to Pepper's experience
Was this experience helpful?
Chandu
spitz/pom
11 Years
0 found helpful
Has Symptoms
Fail to convert water into urine
Medication Used
Neohepatex 2ml alternate day
What'll better treatment for my pet....??? Is there any medication for fully cure or my pet will recover..??? If yes please doctor advise me. I could not see my pet suffering.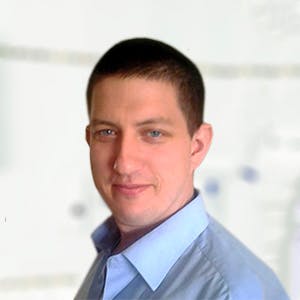 3320
Recommendations
Conditions affecting the liver do not have a straight treatment, the underlying cause of the liver failure needs to be addressed and treated as well as supportive and symptomatic care. Liver failure may occur for a variety of reasons including infections, parasites, poisoning, diet, internal disease among others; it also seems that there is a kidney issue as well which will only complicate the case, treatment with diuretics are important to help with urine volume. Without examining Chandu and finding out more, I cannot advise you further. Regards Dr Callum Turner DVM
Add a comment to Chandu's experience
Was this experience helpful?
Ase
Redbone Coonhound
12ish
1 found helpful
My approx 12 year old rescued redbone hound mix had acute liver issues 2 years ago. It started with vomiting, then lethargy and abdominal fluid. She was hospitalized, had her abdomen drained twice, lost around 40% of her weight, eyes and gums were yellow, could barely get up and down. She had blood work, films and 2 exploratory surgeries with biopsies. We never got a diagnosis, nothing abnormal was found.. The vet staff say that they'd never seen a dog so sick that lived. She eventually started showing an interest in food again and recovered.

Lately she has not held her bladder well, having accidents several times a week. Our vet gave her antibiotics in case she had a bladder infection, though urinalysis was clean. She vomited twice during the treatment period. Last night she vomited at some point before we got home. She began walking like a drunk. She ran into doorways and furniture that hasn't been moved in years. She snapped at her brother, with whom she is extremely close, twice. She seemed to have difficulty getting up and staying balanced. We took her to the ER. In the exam room, she circled the perimeter, ran into things, head-pressed, wobbled and didn't seem to see objects waved near her. They admitted her, gave fluids and antibiotics. Blood tests came back with elevated liver enzymes, but not extremely high. They kept her 12 hours and repeated. No change in her behavior or numbers. Again, nothing on film, no apparent reason. She is an indoor dog and did not get into anything we can tell.

I am afraid that her condition will worsen again. We decided no more surgery. And we will not see her waste away and suffer again. I don't know how we can keep her safe if she is blind and agressive toward her brother, and she would not be able to continue her normal family life.

If she has progressed this far neurologically, and we still have no diagnosis, is it likely that she will remain impaired even if she improves? Is it common to have this kind of hepatic issue recur?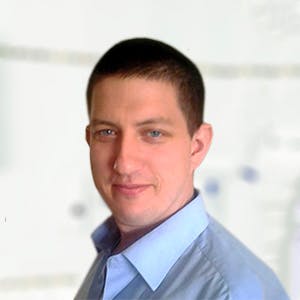 3320
Recommendations
Liver conditions can recur, especially if the liver has been damaged from a previous condition. With the history of liver disease, I would suspect hepatic encephalopathy but your Veterinarian would have notice high liver number; hepatic encephalopathy occurs when the liver cannot process the waste products built up in the body, at a certain point the brain starts to be affected by this build up leading to similar symptoms you described, but as I mentioned the liver values would be significantly high. Other causes may be poisoning, stroke, head trauma or a tumour. Regards Dr Callum Turner DVM
i have a labrador who is 6 months old...and he is suffering from acute liver...he is unable to walk from back legs..some DR are saying it is nt cureable...please suggest something..
Btw, her recent blood work shows no elevated white cell count, she has no fever, and she's been on heartworm prevention for the 7+ years we've had her. She hasn't been in a fight or car accident or anything like that. We literally have no answer as to why she is suddenly sick again, or why she was sick before.
Add a comment to Ase's experience
Was this experience helpful?
Dieu
Chihuahua
6.5
0 found helpful
I have a 6.5 yrs old female chihuahua, 3.5kg who was diagnosed with idiopathic encephalitis at age 3. MRI and testing confirmed it. At that time she became blind. Since then I visit neurologist monthly, but recently bi-weekly or weekly.She need to take keppra 1.5pill daily, phenobarb 1.5pill daily and KBR 0.2cc x 2 per day to eliminate seizures. She is taking 0.75 - 1 pcs prednisolone daily the last 3.5 yrs. if she take less, inflammation in her brain will increase and she can not walk or move. She also get Pepfamin 1/2 pcs daily, Vitamin -B 1 pcs x a day, Sylmarin 1 pcs per day, Coatex and Antinol 1 pcs daily. Sometimes need Dramamine 1/4 pcs x2 a day. Currently her 3 June blood result shows ALK PHOS 5822 which is 25x over normal range. AST SGOT - 111, ALT SGPT - 754. She is on Hepatic and holistic meal. Can not reduce Prednisolole, Phenobarb because as soon as we try to reduce, she will have seizures or can not walk due to brain pressure. I think she has very short time left, before her liver fails.What else can I do to protect more the liver and prevent liver failure? Her knee ligaments are weak, so can not exercise or walk a lot. Her belly is growing. Some of her internal organs are enlargened.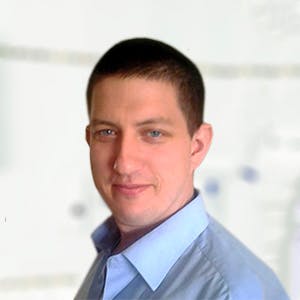 3320
Recommendations
End of life care is always difficult between keeping an animal alive and keeping them comfortable as the two rarely go hand in hand. Currently Dieu is on a variety of different medications to keep brain inflammation down, protect the liver and to reduce nausea; the dramamine that Dieu is currently taking may make an animal more prone to seizures as shown in human studies (just a side note). At this point, without examining Dieu I cannot really say what to give next; she is already taking Silymarin, however some people prefer to give denamarin as it contains Silybin and SAMe (S-Adenosyl-L-methionine) which can assist the liver to function more effectively. Regards Dr Callum Turner DVM
I have a 16 year old jack Russel she recently had 2 seizures within a month of each other I took her to the vets and they did a blood test and it came back with a liver problem they didn't say what as they would need to to sedate her for a scan now because of her age she is high risk of not pulling through they said her life span will be short and the seizures will happen more often however they can give her medication to help they didn't say what it was called and I would like to know some ideas of it all and if I had the medication for her will it make her deteriorate quicker or help her as they said I have to consider her quality of life. She hasn't gone off food and is still walking and going to the toilet if someone can give me some advice on what to do I would be very grateful as she is our family dog.
I have a 9 1/2 year old dauschaund who we found out last year when the vet went to take her blood work to have her teeth cleaned that he saw her liver enzyme levels higher than normal and all her other areas of her blood work are good and normal. Just the liver count
He put her on medicine for the liver and after he tested her blood again her liver counts went up even more? The vet wanted to do an ultrasound but we were told by a holistic person who said because my dog Bella had several issues with her back she was on prednisone several times and other pain killers for her repeated back problems in the past and the holistic specialist said her liver counts are going up because of the damage of all the medicines she was on and by giving her more medicine for her liver it won't help it that it will make it worse and he was right so instead of getting the ultrasound we were also told that there is a prescription food named Hepatic specifically for the liver issues from Royal Canin
And my vet put her on it for 4 months with his prescription and when he took more blood work this week to see,if the hepatic food worked the counts went up alot again! They were at 811 in May before we put her on hepatic prescription food and after the hepatic prescription food it climed up again to 2400. That's crazy! My vet said it could also be that she's an older dog at almost 10 yrs old and he said its not so uncommon for dogs her age to have high liver counts but he is also concerned too and we are going to have the ultrasound sound done next Monday. What do you think? She's not been sick or anything? She eats fine and her poop is normal too? She is a little overweight too. She does drink water alot and does urinate outside alot too? If she's not sick and eating normally and all other areas of her blood work are normal is this cause to worry? Can she still live a long life with her liver counts going up like this? And she hasn't had any back issues since last year too. We are getting very nervous wondering what it can be and praying it's not cancer? We will find out next week with the ultrasound. Can you please give me your thoughts on how her liver levels can keep climbing if we are specifically giving her everything we were supposed to like a good liver diet and it still rockets up? Wouldn't she be sick at that high a liver count?
I have a 14 year old schemer and her abdomen has swelled 5he vet has drown flowed from her abdomen twice but that don't know what to do
Good morning,
Can you tell me is long term use (4 years) of fluoxetine can cause the the liver to be damaged? If yes, my vet is telling me that they will need to prescribe steroids. He started on this medication due to "cocker rage". Putting him on steroids sound like it could exacerbate the condition, particularly in light of the fact that he will now have to go off of the fluoxetine. Please give me your thoughts. Thank you.
Thank you for advise Dr Turner. Now I'm checking if Denamarin is available here.
My doctor suggested Metadoxil to replace Silymarin. What is your opinion about Metadoxil?
Dramamine is reduced to 1/4 pcs daily and after couple of more days it will be stopped.
Dieu only had 1 seizure in March this year and before in August 2016. Do you think phenobarb could be reduced more? How about vitamin supports such as Solaray Milk Thistle with Phytosome 80% Silymarin 300mg, Solaray Tumeric Root Extract 95% Curcumin 300mg, nature Made Fish oil 1200mg 3.360 Omega-3, Now SAMe 200mg, Pet Probotics and Enzymes, Raw Food diet?
I have read online that some dog with very high ALP liver enzymes of 4000, reduced in 3 months to 2300 with above support. Dieu had 6 months ago 3074 ALK PHOS. Actually she does not have pain now. She sleep a lot, but eat well, like to go to walk outside the street and sometimes even barking when someone visit. She still has quality life. She does not vomit or have diarrhea, keep same weight, no yellowish eyes, tongue, gums, no blood in her pee or poop. Her breathing is normal. She does not drink excessively. Now on 1 pcs/ day prednisolone to reduce brain inflammanation and she walk already better. Before she took 0.75 pcs prednisolonedaily for 4 months and only slowly deteriorated her coordination and balance. After few weeks if her movement go back to normal, will reduce prednisolone to 0.75pcs daily. But can not reduce to 0.5pcs daily or less because her movement deteriorate very fast and even with increased dosage she can only improve after 1 week.
Fluoxetine is Prozac. Not a steroid. Speak with your Vet again. Steroids..ex: Prednisone, will exacerbate Baby's rage, especially stopping cold turkey.!!!!!!! Make sure with your Vet. J
Add a comment to Dieu's experience
Was this experience helpful?
Wookie
Shih Tzu
6 Years
0 found helpful
Hi, my dog is a 6 and half year old shih tzu. He has had some severe anxiety all his life. He started becoming unhappy and mopey about 7 months ago. The vet ran blood tests 2 weeks ago and it came back with ALT at 690 and GGT at 19.0 he recommended an abdominal ultrasound which we did and everything showed up normal. They then wanted a bile duct test where they take test then wait and feed them and wait two hours and take another test to see if the liver even functions and it does. They did all this because he has been having seizures for the past 2 years but started out 1 every 6 to 8 months and now has been having them 1 to 2 a week. They said to start a seizure med will cause his l8ver enzymes to go up even more and it may he a risk we need to take. We started him on a low dose of phenobarbital 1 week ago and now he is sick with severe diarrhea 6 to 8 times a day and his stomach constantly making noises. He barely wants to eat the last few days. Waiting for the vet to call and let me know if this is the med causing his liver to become worse. They don't even have a reason for his liver being so bad. Besides that it could be the meds he's been on all his life. He has been on benadryl for allergies, and a liquid med for moving his digestive system as if he doesn't eat before bed he throws up in the morning bile. And he has been on colimicalm for 4 years before that it was Prozac which made him sick and before that was a different one that he also can't have. He's also allergic to every dog food except for ZD ultra. Do you know if maybe we are missing something ? I'm ready to say good bye if it's his time only because he once was a very happy dog. But the last 6 months he hasn't been. And when I look in his eyes and don't see happiness I don't see how I can make him suffer. Especially when we keep trying everything and it's not working for him.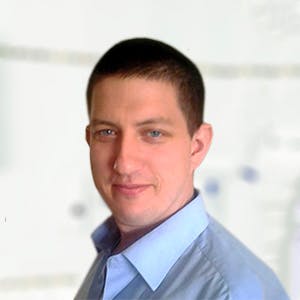 3320
Recommendations
Firstly let's look at the biochemistry results you've provided: GGT 19.0 U/L (reference: 1.0-9.7 U/L) and ALT 690 U/L (reference: 10-109 U/L); these levels are high but have you had another test done since the start of treatment with phenobarbital? As your Veterinarian mentioned, phenobarbital will cause liver enzymes to increase and is contraindicated in animals with liver disease. The seizures may be caused by many different causes, but there is a correlation with seizures and Clomicalm as in clinical trails around 1% of dogs (2 out of 180) had seizures whilst on the medication compared to 0 with the placebo. It may be a case of visiting a Specialist to evaluate all your options and for another opinion. Regards Dr Callum Turner DVM
Add a comment to Wookie's experience
Was this experience helpful?
Cash
French Bulldog
2 Years
0 found helpful
My dog is diagnosed with liver failure his blood test was for the liver 50.4. Our Vet said something about that normal is 5 to a high of 17. Not sure what this mean. Except that he never saw a living dog with results. He told us that our dog was poisoned. Our doggy had to stay over night in the clinic and got flushed. As well his diet got changed and he is on medication "Zentonil Advanced 200" and this is now over 1 week ago. Well he never stopped puking and refuse since 3 days any food of his diet. we tried cat food to get something into him but he refuse this too. He eats maybe 2 treats a day the rest he refuse. Well today I found blood in his vomit. I don't know anymore what to do. Do you thing that he really has a chance to recover from this or is it time now to say goodbye because I don't want to let him more suffer.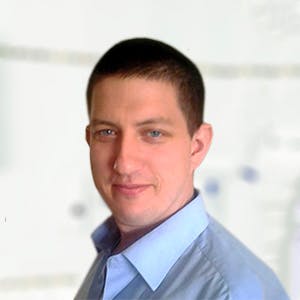 3320
Recommendations
I am not sure which parameter your Veterinarian is referring to as there are five different parameters we check on a blood test to determine basic liver health. Liver damage can be permanent and if 75% of the liver loses function then treatment becomes a losing battle. Dietary changes and liver support to take the stress off the liver is the treatment of choice. The decision to say good bye would be something to discuss with your Veterinarian as they would have a better picture of the overall prognosis. Regards Dr Callum Turner DVM
Add a comment to Cash's experience
Was this experience helpful?
Nick
Pee-a-poo
11
0 found helpful
Nick is an 11 yr old peek-a-poo recently diagnosed with liver failure. Was treated with antibiotics and lasix. His ascites resolved, but he is not eating well and lethargic every other day. An ultrasound showed no problems with his liver, no cancer, no inflammation or congenital abnormalities. It was done after the ascites was gone with good films takes. He is on SAMe and Science diet for GI care. Can you give me an idea of his prognosis? Thanks.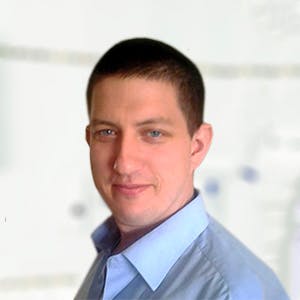 3320
Recommendations
Prognosis would be impossible to say without performing a physical examination and monitoring improvements in blood test results with the introduction of treatment and dietary management. The cause of the liver failure would need to be determined to have an indication of the long term prognosis. Regards Dr Callum Turner DVM
Add a comment to Nick's experience
Was this experience helpful?
Missy
Mixed
15
0 found helpful
Has Symptoms
None. Diagnosed during regular check
How long does it take for my dog to feel better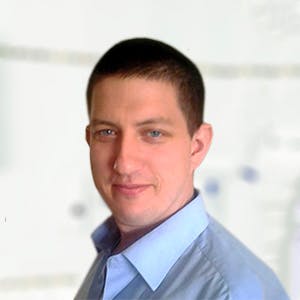 3320
Recommendations
Liver failure can be caused by numerous causes and can either be reversible or irreversible. Recovery would be dependent on the underlying cause as well as treatment and other actions taken after diagnosis. There is no one fits all answer, especially in a geriatric dog, your Veterinarian would be able to give you a better indication of recovery. Regards Dr Callum Turner DVM
My dog was given this diganoious and low blood sugar Dr gave us meds feels good chance just wanted to know,if there's any vitimans or herbal help also she's still eating drinks and pop and we're what I read did help a bit
Add a comment to Missy's experience
Was this experience helpful?
Ginger
Miniature long haired dachshund
9 Years
0 found helpful
My mom's dog was recently diagnosed, and she's been having diarrhea pretty consistently. Is this normal, or should she get checked out again? She's still eating/drinking regularly.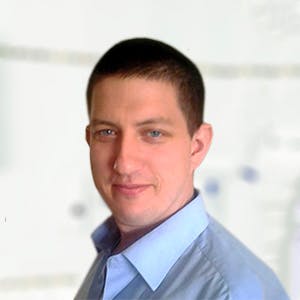 3320
Recommendations
Gastrointestinal symptoms are a part of liver failure, usually the diarrhoea starts as intermittent and gets worse; also the colour may change too. When a dog has diarrhoea it is important to ensure they remain hydrated and to make sure that the diarrhoea isn't caused by something infectious as opposed to the liver failure. A visit to your Veterinarian would be good if the diarrhoea continues. Regards Dr Callum Turner DVM
Thank you for taking the time to respond to my question. Will the swollen abdomen persist, or will that eventually reduce, and go back to normal?
Add a comment to Ginger 's experience
Was this experience helpful?
Skeeter
Pit
11 Years
0 found helpful
My dog has been trying to recover from liver disease. For about 3 mouths Has been eating okay with out getting sick .At this time loosing muscle bad ! Sleep a lot of time .Old leg injury unable to use now. My old buddy skin and bones .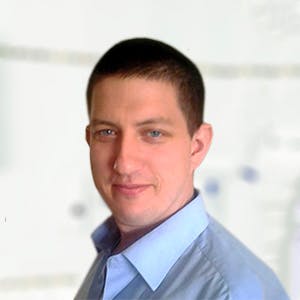 3320
Recommendations
There are many different types of liver disease depending on the primary problem (poisoning, infection, tumours etc…); loss of weight and lethargy are common symptoms of liver disease. In order to understand Skeeter's health, blood counts and blood biochemistry are required to determine the level of liver (as well as kidney) function and the amount of blood cells in circulation; the biochemistry results may also indicate a primary cause which may assist in treatment or management of symptoms. Regards Dr Callum Turner DVM
Hi I know you're a few states away but homopathic/Holistic approach isn't available in my area we've prayed earnestly for wisdom on helping our DJ,if everyone was like our girl humans could learn how to get along. If anything you could throw out to us,looking for advise and experiences like "did you check this out or run this test,or did you look this topic up". She's presently on amoxicillin, coconut oil, liverite liver aid, tablespoon of organic Apple cider,honey,probiotic,cranberry soft chew,grain-free food. Here is our story I've never had a question with this group so I'll just throw this question out and maybe somebody that's either a vet or veterinary assistant or in holistic medicine for canines could maybe comment on this our 11 year old golden retriever started having seizures back in January at the time the vet said that she's convinced she has a UTI put her on antibiotics Within less than 24 hours the antibiotics kicked in the seizures completely dissipated get her off the antibiotics antibiotic cycle through roughly two weeks in the body two weeks later she's having seizures again give her antibiotics 12-15 hours into the antibiotic no seizures no seizure for weeks go to long term antibiotic for like over two almost 3 weeks actually closer to a month that whole entire month 0 seizures another 2 weeks no seizures, antibiotics is cycled out, seizures we continue to go through this and we can't figure out what's going on now the Vets convinced that the antibiotics have nothing to do with her having seizures or not having seizures but since January she has had zero seizures while on antibiotics and only has had seizures when she has been off them,she now wants to stop the antibiotics immediately and put her on 97.2 milligrams of phenobarbital twice a day even an 80-pound dog we're talking Zombie City I'm not happy with this I think we need to delve into this thing and find out why she is having the seizures we're not rich but there are things that I'm sure we can do, if anything it's cost-effective or cheaper and definitely is safer to put her on a long term antibiotic which the vet will not hear of,then I start to think hundred bucks a pop every month or so to get evaluated with blood work to make sure the phenobarbital isn't killing the dog and whatever the vet may get from the pharmaceutical company for writing a script it's a money thing I'm thinking, I'm hoping not, they seem like wonderful people. there's something here that we're missing if somebody has had a dog like this please share. The only things that I can tell you about Dora or DJ as we call her deej she's a rescue dog we've owned her since she was not quite a year maybe 6 months old,she has had bad ear infections for the first few years of her life until we went grain-free about eight years ago she had terrible problems with ear infections so the ears are damaged I'm sure that just from the infection she had,vet has said the ears look clear every time we go in and the only other side marker on deej is she is a poop eater oh granted we stand out and watch her actually almost on top of her when she goes potty now and we have watched her diligently through the years but she will eat anything, so I don't know, anybody have any idea what this could be anybody had an experience where their dog went through this kind of seizure thing? Maybe it's the wrong antibiotic maybe we're not using the right antibiotic I know I'm frustrated right now with the vet and with my poor girl being sick! Thanks for your time. One last thing she only has seizures when she's sleeping or just waking up, never standing or just outside walking and then flip into seizure it's never how it happens always sound asleep either coming out of it or not quite out of the sleep and boom that's when she has the seizure.
Add a comment to Skeeter 's experience
Was this experience helpful?